Why, exactly, do Snapchat filters even exist? From an outside perspective, slapping on fictional glasses or replacing your perfectly well-proportioned mouth with a frighteningly massive one really makes no sense. To be fair, you really can't take communication-by-selfie too seriously. But if you're trying to cheer up a friend or in need of a reminder that it's Earth Day, sometimes a Snapchat filter is exactly what you're looking for. A Snapchat filters list is just what you need.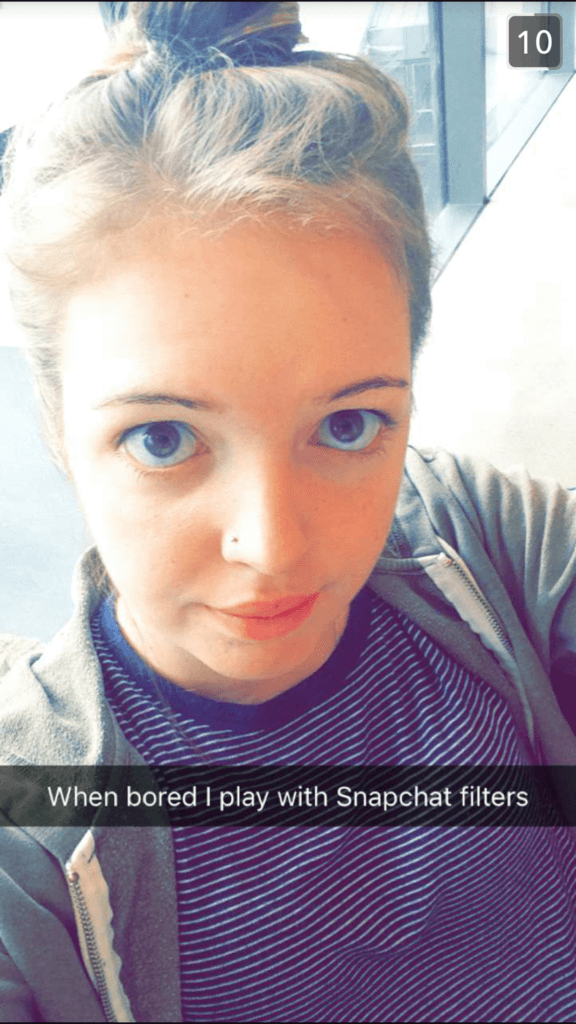 How Do Snapchat Filters Work?
For those who don't exactly fit the tech-savvy millennial stereotype, here's a quick rundown of Snapchat filter ins and outs. For basic filters, you simply take the picture and then swipe across the photo to change the color tones, add location names or show the time/temperature. To bump it up a notch and change your appearance, you press and hold your finger on your face before you take the photo. At the bottom of the screen, you can scroll through a whole lot of animated options. If you want say, the flower crown filter, you stop with that icon lined up with the camera button and when the flowers line up on your head the way you want, you snap the photo.
The 10 filters featured below all fall into the category of commonly used and fairly well-known, but they're not necessarily the most popular. Filter offerings change from day to day as well, so some like the sad face periodically appear and disappear. Others depend on the date or location. And then some filters like the speedometer will never ditch us.
Keep reading for the Snapchat filters list that'll come in clutch for certain moods and situations.
1. Faceswap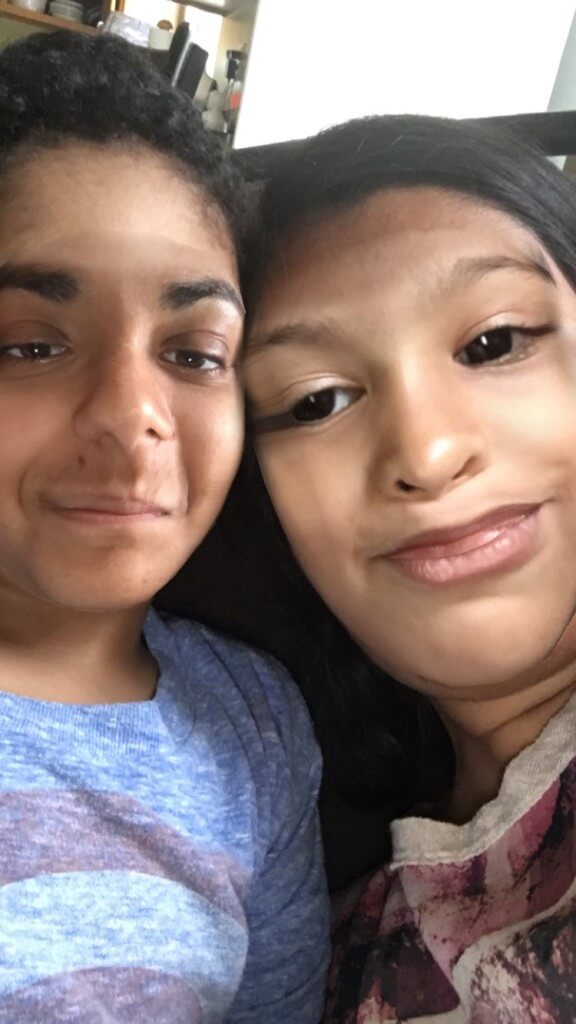 Who came up with the idea of literally trading faces with a friend? Put that way it sounds a touch creepy, but nevertheless, the faceswap equals a favorite for the times you're actually being social. "Call me a purist, but I love the faceswap. I was honestly really good at it, and could make it so it swapped between three people. I love the filter for when I'm hanging out with friends! I always think they're so funny, especially at 3 a.m.," said Vassar junior Drew Hardin. This one's especially good for when you're in a group waiting in line for a show or for food to arrive. Wacky, mismatched faces make time fly.
2. Hip Glasses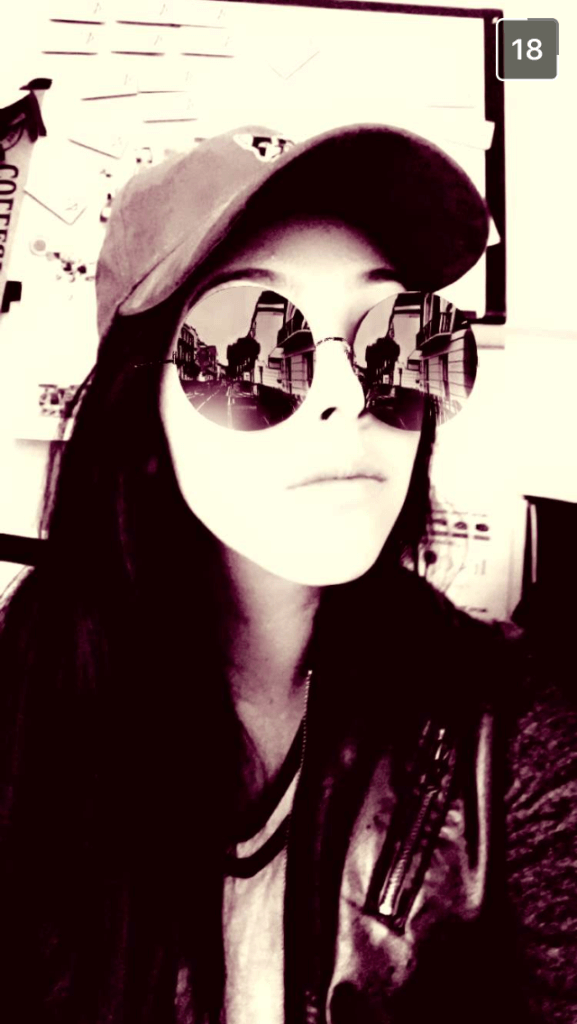 Let's be honest—half the time you're on Snapchat because you're bored and have nothing better to do. This filter comes and goes and the style varies, but when you can find it, the classy tinted John Lennon glasses or gold-rimmed shades automatically raise your coolness ten notches. That, and the catchy background music make it look like you have a life. Which you do, most of the time. But when you don't, bring on the hip glasses filter.
3. Location Filter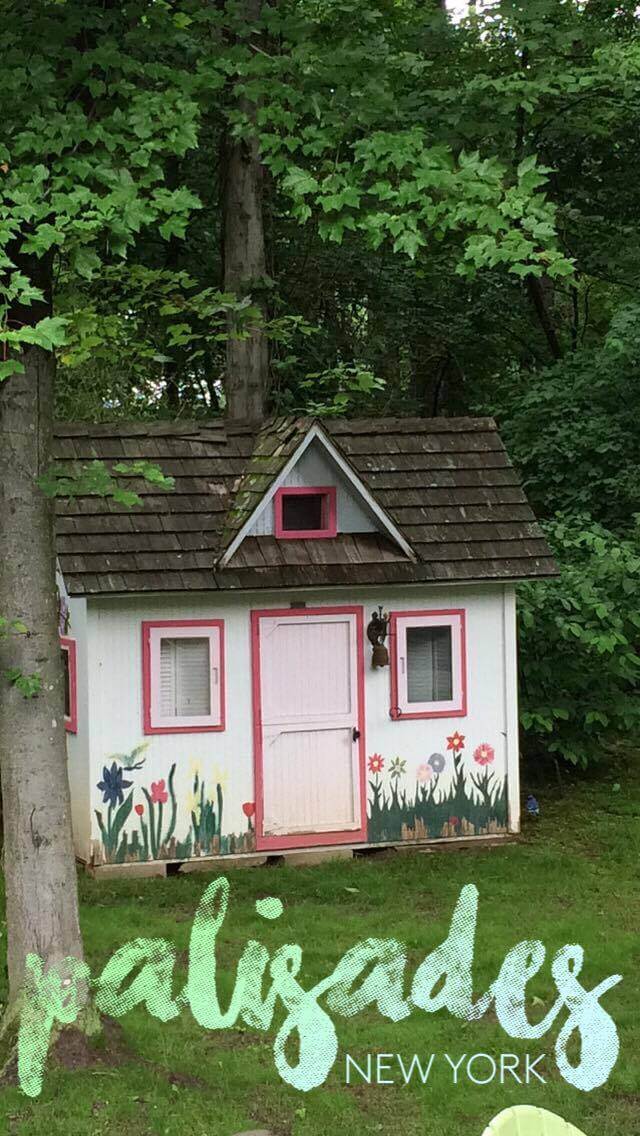 Talk about a vast category, but never have city names looked as artsy and aesthetically pleasing as they do on Snapchat. With often several designs to choose from, you can pick one that compliments your mood or activity. Describing Palisades' airy blue script, Vassar sophomore Livia Bartels said, "it's for fun, light things in my hometown. For breakfasts with pancakes and berries, for sun through the trees and water balloon fights." Aside from the practical benefit of cluing your friends in to where you're at, having a customized filter for your own hometown feels weirdly gratifying, especially when you live in a small, virtually unknown one.
4. Big Mouth Filter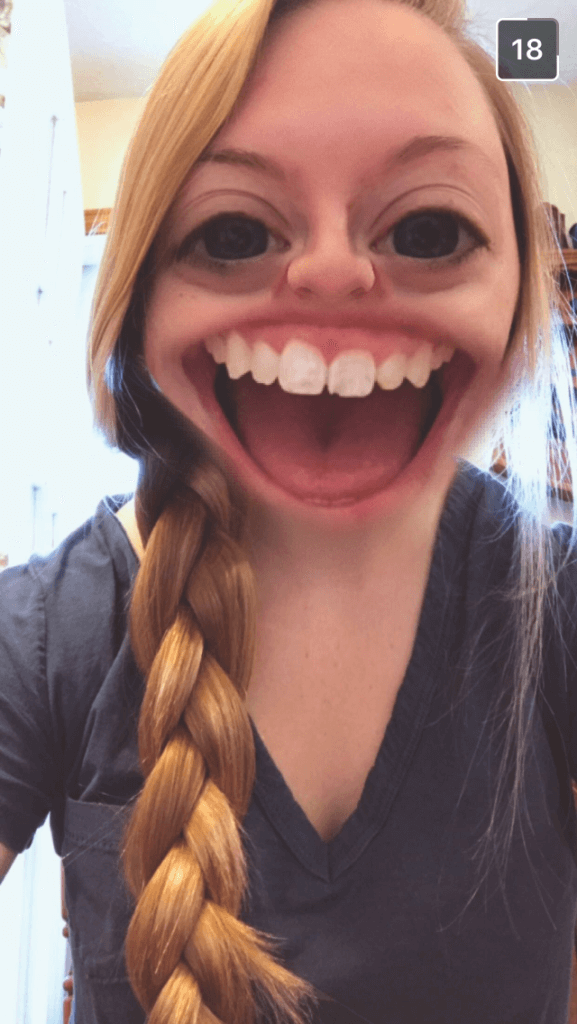 This filter requires the ability to not take yourself seriously. "I use it when I'm trying to cheer up a friend. It always makes me smile because it makes my mouth so huge. It looks like I'm smiling with every muscle in my face and it never fails to make a sad friend laugh," said Georgetown College junior Jessica Jones. No better way to evoke a smile than to make yourself into a monster-mouthed goofball. It's also a voice changing filter so you can further amuse your friends by lip-syncing to distorted songs. It's especially fun when the high notes come around.
5. Special Day Filter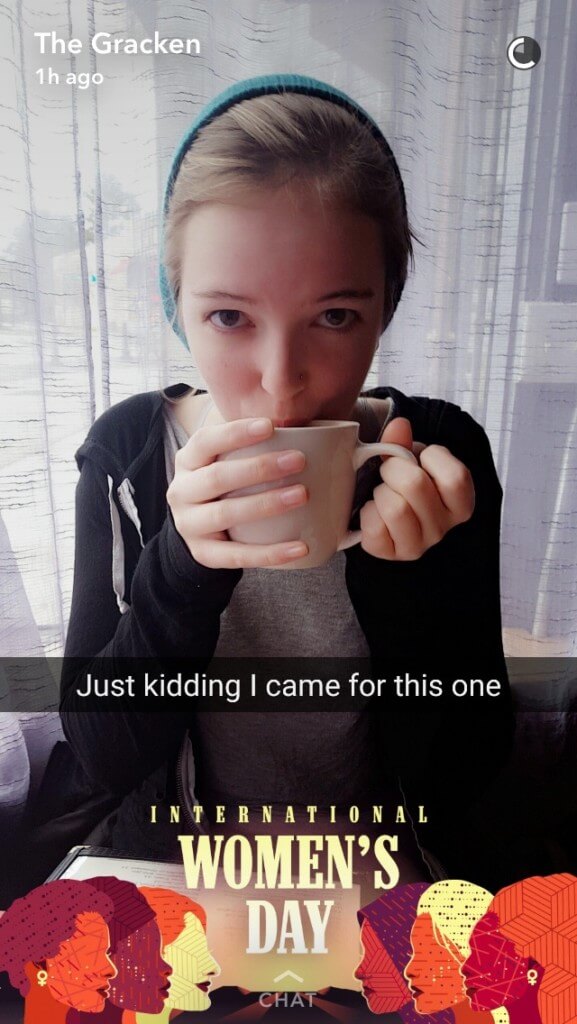 Wait, we have an Equality Day? And a World AIDS Day? Since when is "Universal Brotherhood Day" a thing? Hopefully, most of the ever-changing special day filters don't come as a surprise, but inevitably some will. In addition to adding a festive touch to holiday snaps, this filter also clues you in to a more obscure "national day of fill-in-the-blank" whose significance you might have otherwise missed. I'll even bet Snapchat has reminded some poor soul to call their mom on Mother's Day when they otherwise wouldn't have remembered until too late.
6. Puppy Filter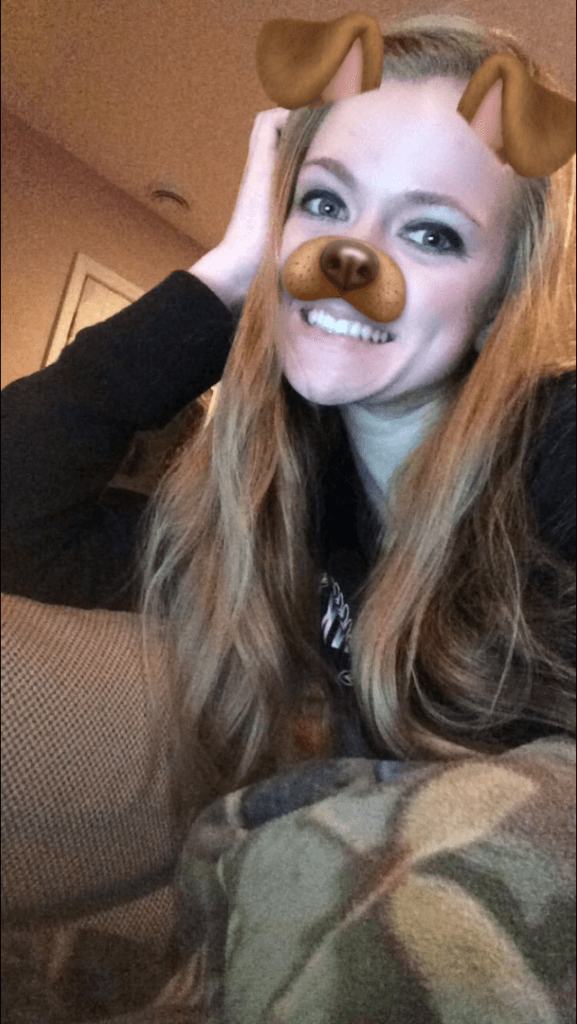 The big mouth filter serves as a go-to for making a friend feel better, but what about when you need cheering up? Cue the puppy filter. When sporting floppy ears and a lolling pink tongue, the day feels like it can't possibly be that bad. "If I feel like I don't look the best one day, then I'll use it. I feel like it helps me look better," University of Minnesota Duluth junior Marissa Wilker said. Who needs makeup when you can have puppy ears?
7. Sad Face
Snapchat filters for the most part seem to assume you're in a cheerful mood. But for overworked, sleep-deprived college students, that's a bit of an optimistic assumption. Sometimes all you really want comes in the form of the good old sad face. With its woeful eyes, round saggy cheeks and downturned drooping mouth, this filter takes how you envision your soul must look and makes it your physical reality. When pulling an all-nighter studying for an exam or writing a paper, the sad face snaps to your friends from the library basement explains enough.
8. Flower Crown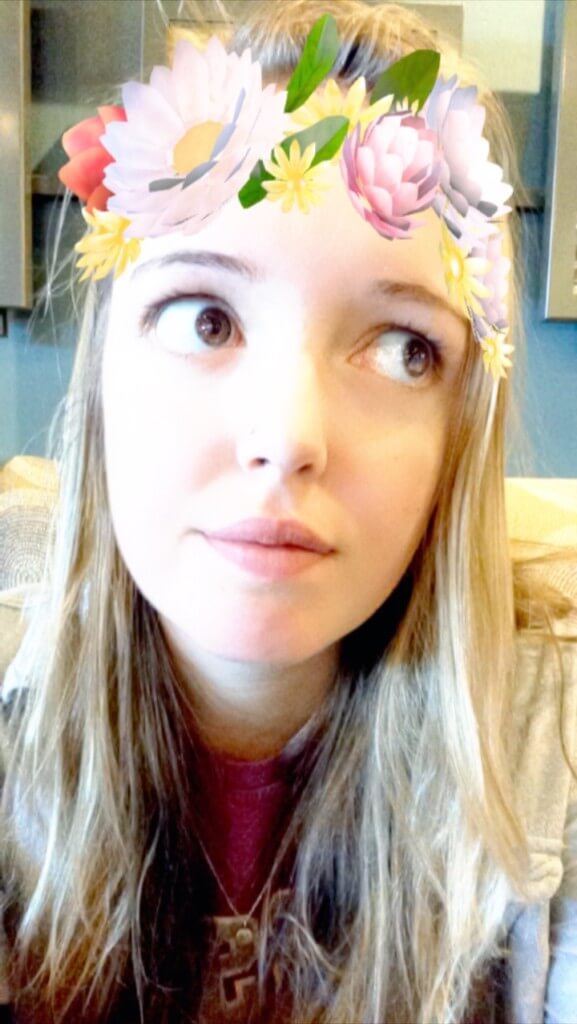 Come on, who doesn't love a flower crown? At a time in our lives where we talk too much about our future career goals, this filter exists for the fulfillment of that kindergarten dream of becoming a badass fairy princess. But whether you ever wished for that or not, this filter also comes in clutch when you're feeling flustered. The soft halo of flowers dons you with a particular regal quality that will make you feel like a queen that has her shit together.
9. Cat Filter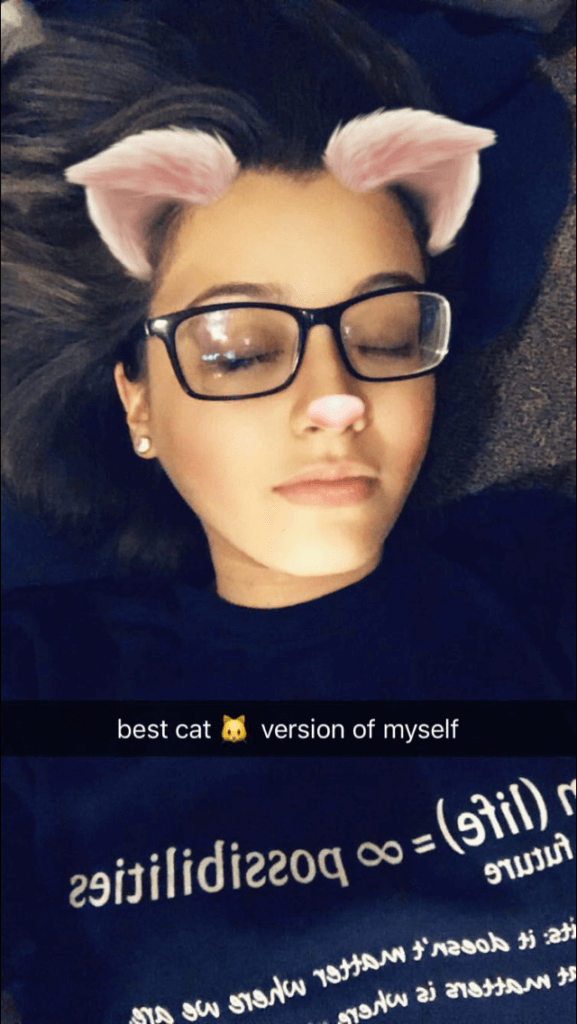 The puppy filter's subtler companion, this one adds a quirky touch without dominating the photo. Vassar junior Catherine Hernandez said, "I use the cat one the most, especially when I'm feeling silly or in a good mood. Most recently I used it last night when I was at the park with my friends. It felt like I hadn't been on a swing in ages and it was just a cute moment to use the filter with." The soft little cat ears function like a cherry on a sundae, adding the finishing touch to a whimsical moment.
10. Speedometer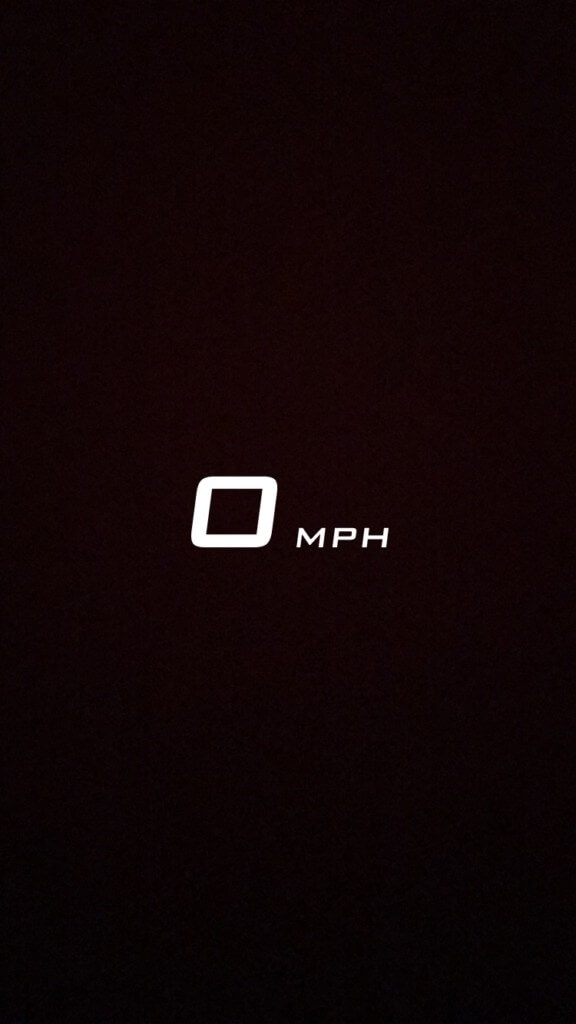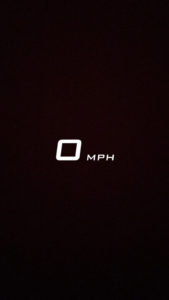 This one makes the list not for an obvious application but for its mysterious lack of one. How often do you really care about your miles per hour when sending a snapchat? Yet apparently, it can come in clutch. "One time my friend and I were driving to our other friend's lake house, and our speedometer stopped working," said Vassar junior Lucy Ellman. "Not wanting to miss a fabulous day by the lake, we had the brilliant idea to use the Snapchat speedometer filter every so often to keep ourselves on track. We probably should have turned around, but hey, we're silly millennials who throw money away on avocado toast." Whoever says Snapchat is silly clearly has never had a broken speedometer.