College ignites so much stress and worry for students. You know what you shouldn't worry about: making friends. In a hectic school environment where everyone seems to rush to get to another building or catch the bus, finding friends who you connect with becomes as challenging as a 10-page paper. A great way to combat this dilemma may seem easier than you think. Joining extracurriculars and clubs will not only help you create a stellar resume but will benefit your community, broaden your network, and build lifelong friendships. As a commuter school, the St. John's University Staten Island campus contains an abundance of organizations that might just become your next safe haven.
Read on to see the top 10 clubs you must join for the spring semester.  
1. Forever Friends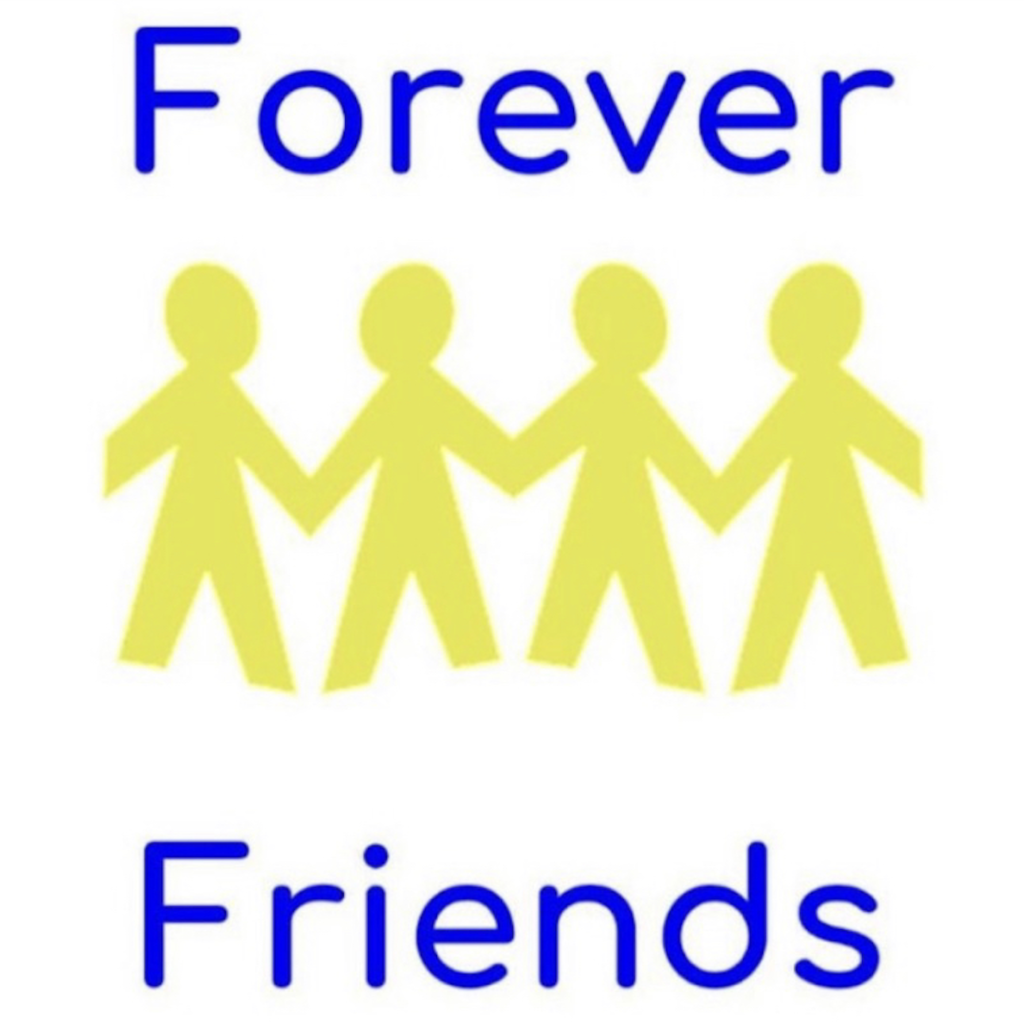 As young people growing up in the current global circumstances, we are surrounded by so much negativity. The news constantly circulates devastating events occurring in our world so you may feel like your contribution does not matter. Don't fall into the defeatist attitude. Any act of kindness counts.  In Forever Friends, everyone has value because they believe that as long as you keep an open heart and show kindness, you can create change. We can all benefit from being a part of an uplifting and incredible cause. Forever Friends, an organization that draws awareness to a wide range of disabilities, also brings together the community through virtual and in-person events.
"Forever Friends strives to create long lasting friendships with people of all ages in the special needs community. This club has become my safe space over the past three years and I'm so lucky to be part of such an inclusive and accepting environment," Public Relations Chair of Forever Friends and St. John's University junior Alyssa Prata said.
Forever Friends frequently throws events on campus such as a Trunk or Treat gathering for Halloween and many movie parties over Zoom to stay connected during the global pandemic. Now that spring blooms around the corner, you can participate in the upcoming Forever Friends baseball events. All of the proceeds will go to the charity, Autism Speaks. Bring along your friends and make new friends along the way. Nothing feels better than movies, friendships and meaningful conversation. 
2. English Club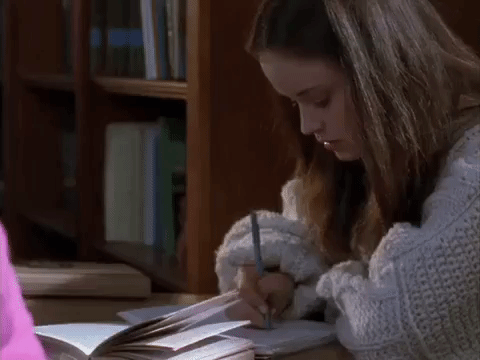 Ever fantasized about being the mysterious bookworm who always reads classic literature, sipping on hot coffee, cute chunky sweater on deck, while being lost in deep thought? You can make this your reality by joining the English club. All are accepted. You don't even need to declare yourself as an English major to join. As long as you possess a passion for reading, literary discussions or just need some encouragement to read more, you will fit right in. 
"The English club is a great place! We have fun analyzing and talking about literature of all kinds," St. John's University sophomore Grace Garlisis said. 
The English club provokes engaging conversations and shines a light on social issues and themes throughout literature. All of the members set out to create a respectful environment where everyone's opinions are valued. This makes for the perfect club for anyone with a love for literature. Joining the English club will make you feel like Rory Gilmore in Gilmore Girls so thank me later.  
3. The Bolt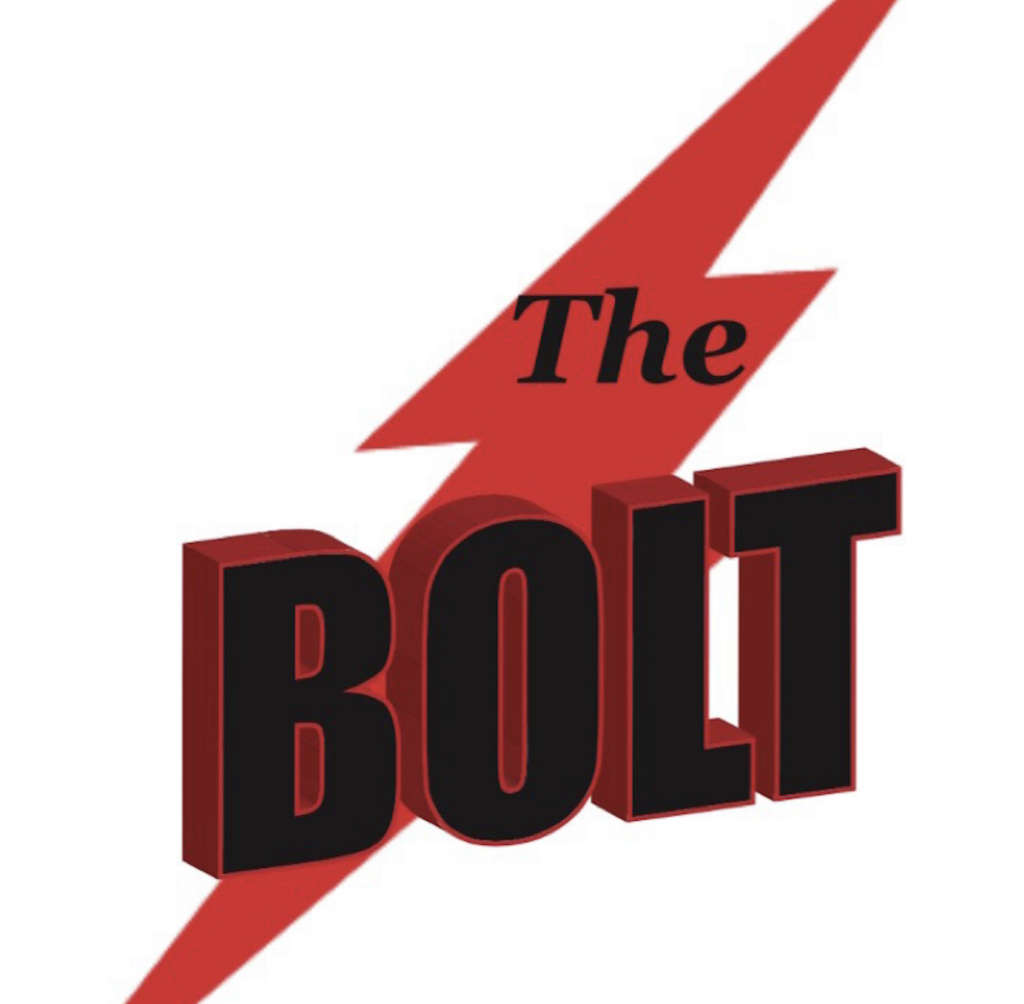 The Bolt: a multimedia club that basically caters to all of your creative needs. Want to start a podcast? Head on over. Interested in social media? The Bolts got you covered. Dream of being a future news anchor or writer? The Bolt will help make it happen. I joined The Bolt during my fall semester and started my very own blog called Charming Chatter. For me, the Bolt allows me to express myself and share my writing with others. My blog also helped me build confidence in myself to write for College Magazine. 
"The Bolt Productions is a multimedia student-run production program. Located on the Staten Island Campus, we specialize in bringing the latest news from around the world and of course from our beloved university. We also provide podcasts, talk shows, articles, interviews, music and so much more! We thrive on being the voice for the students of St. John's and the community surrounding our campuses," President of The Bolt and St. John's University junior Elizabeth Petrillo said. 
If you couldn't already tell, The Bolt does it all. Whether you want to learn the behind the scenes operations of filming, editing and recording, or love to bask in the spotlight, The Bolt holds a place for you. Maybe you carry reluctance to join because technology scares you or you don't like public speaking. No worries! The Bolt, a no judgment zone, will support you as you grow your skills. You never know, you may discover you hold the potential to become a sports journalist or a radio show host!  
4. Women in Business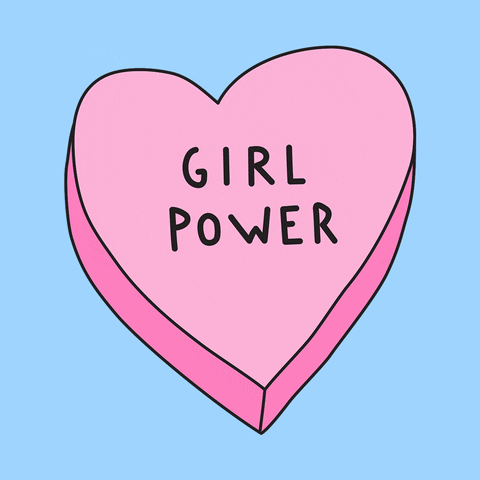 Attention all #GirlBosses, I have a club for you. Women in Business, an organization that brings together fellow entrepreneurial and career driven women, sets out to bridge the gender gap in corporate America. Women in Business connects you to resources that will make you a competitive candidate for future career goals. That way you can enter the professional world with unmatched self-confidence. 
"My favorite memory from Women in Business was our off-site visit to the Footlocker Corporate Headquarters in NYC in 2019. While visiting, we gained insight into the day-to-day lives of Footlocker executives as we toured their workspace," President of Women in Business and St. John's University senior Angela Randazzo said.
You can participate in many events similar to the one above. You can also gain access to skill building seminars and informative lectures to gain contact with fellow women who actually work in your dream field. All young ladies alike will gain so much insight on professional etiquette and resume building. If this piques your interest, head on over to Women in Business!   
5. Bulls and Bears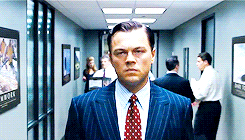 Calling all future stock brokers and hedge fund moguls, you must check out the Bulls and Bears club. A current freshman started this brand-new club on campus. The purpose? To create an environment for likeminded, driven individuals who want to learn about stocks and investing. For those with no clue what any of that means, check out the club.
"Our goal is to take a group of diverse students, coming from a wide range of majors, and provide them with resources to show that anyone can learn about the stock market, crypto and trading. We are creating a tight knit community of eager and ambitious students," Bulls and Bears club President and St. John's University freshman Justin Siracusa said. 
In addition to being educated on stocks and trading, you can participate in an exciting month-long "paper trading" game where you simulate investing and watch how your stocks perform. As college students, we all have busy schedules. The Bulls and Bears club took that into consideration by following a bi-weekly schedule. Now, just about anyone can make the time to give this club a shot.
6. Greek Life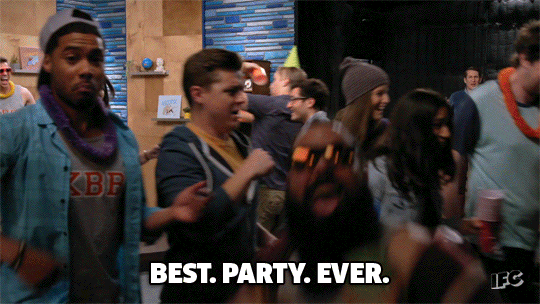 Since the Staten Island campus contains a 100% commuter student body, it could prove challenging to make friends and find a community that best fits your interests. If you still can't find your perfect match, give Greek life a go. The campus recognizes seven different Greek life organizations. Four sororities and three fraternities, which all contain unique fundamental values at their core. If you seek a forever brotherhood you can pick from the frats, Alpha Phi Delta, Iota Alpha Sigma and Kappa Sigma. If you want to join a lifelong sisterhood you can pick from the sororities, Phi Eta Chi, Theta Phi Alpha, Gamma Eta and Kappa Beta Gamma. 
"Theta Phi Alpha is a national sorority on campus that promotes lifelong bonds of friendship and the advancement of educational, social and philanthropic interests and leadership training. Theta phi has helped me not only professionally but socially, as my sisters bring out the best in me and help me to succeed in all areas of my life. I'm so grateful to be a part of theta phi," St. John's University junior Taylor Silvers said. 
Those who grew up watching college movies may be wary of joining Greek life because we instantly think of excessive partying. However, many Greek life organizations participate in philanthropic causes and give back to the community through volunteering and fundraising. On campus you will frequently see different sororities and fraternities hosting bake sales to raise money for charity, all while getting together with your friends. Greek life can also help you network with alumni members of your chapter. You may even find a bestie for life! 
7. Multicultural Student Association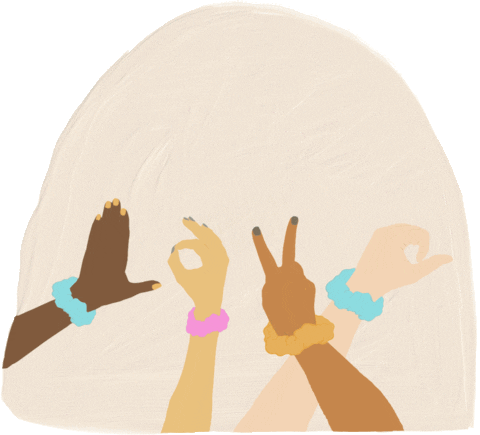 College creates amazing exposure to the world around you. You don't even need to study abroad to learn about diverse cultures and unique customs. The Multicultural Student Association unites fellow students who represent backgrounds from all across the globe. Together, they open up discussions on inclusion and celebrate all of the beautiful cultures of each and every student. Here you will learn about all of the diversity that lies on our seemingly small campus.   
"The Multicultural Student Organization's mission is to offer an outlet for people of all cultures, races, ethnicities, and religions to come together and learn about one another's cultures and traditions. One of our goals is to educate the study body on inclusion, diversity and social justice," President of The Multicultural Student Organization and St. John's University senior Mathew Kane said. "All are welcome to join MCSO. Our events span from Cultural/Religious celebrations, our Annual International Bazaar where we enjoy foods from various cultures around the world, and our collaborations with Student Government, The Society of St. Vincent De Paul and the Muslim Student Association."
All of the adventurous eaters out there will experience food heaven at the Annual International Bazaar event they hold. Who wouldn't want to try delicious dishes from places near and far. If you want to take part in a community full of eye-opening events and conversations, look no further. They welcome people of all backgrounds, religions, genders and cultures. The more the merrier. 
8. Student Government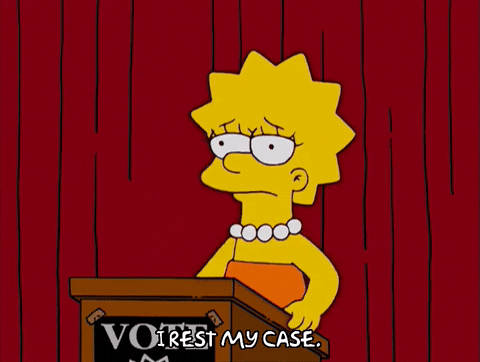 If you want to make your school a better place and possess a natural ability to lead, you should join student government. Participating in student government can teach you valuable skills. Amongst those being teamwork, event planning, time management and public speaking. By becoming a representative for your class, you use your platform to improve the lives of your fellow peers. 
"As freshman senator I do my best to connect with the student body by asking if they have any concerns or suggestions for the school. I do this by talking to freshmen that I have class with as well as talking to students in big groups, especially in the game room," St. John's University freshman senator Ashley Ciechalski said. "I would love to make an environment where students feel comfortable and want to stay (since we are a commuter school). Through connecting with students and speaking up during student government meetings, I hope that I can accomplish this by the end of my term."
People of all fields can benefit from taking part in student government. However, if you major in Criminal Justice, Legal Studies or Political Science, you need to consider joining. Why skip on a valuable experience that will prove useful for your future career ambitions? You get the chance to give a voice to the silenced and restore justice in your community. What's not to like?
9. Campus Ministry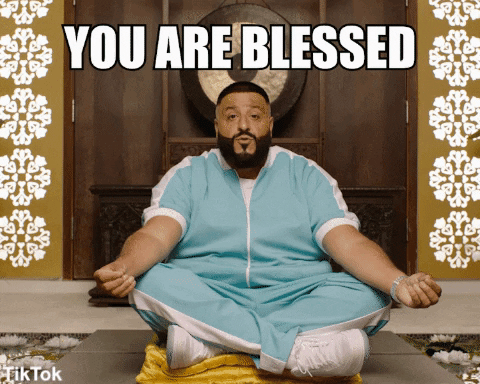 As a religiously affiliated college, I could not compose this list without including Campus Ministry. St. John's University upholds the Vincentian Mission of providing a worldly, well rounded and Catholic-infused education. Regardless of your race, faith or background, St. John's welcomes you. Campus Ministry provides resources to explore your faith and learn more about the Catholic Tradition. 
"Campus Ministry is the department on campus where you can build friendship. We provide spiritual experiences that expand horizons, invite exploration and challenge assumptions for people of all faiths. Besides building friendships and helping students grow in their own faith, Campus Ministry also provides students with different service opportunities, such as the Staten Island Ferry Sandwich drive, plunges (weeklong service) to national and international locations," St. John's University Campus Priest Father Tri said. "You can stop by Fr. Tri's (a cool priest on campus) office and have a chat with him about any and everything. From sports, to faith, to service and even about your own struggles. He is willing to give you an ear."
I concur. Father Tri always lights up the room with his kindness and approachability (you can always find him schooling students at Ping-Pong in the game room). By taking part in campus ministry, you will gain a sense of community and be surrounded by unconditional support and guidance. Something we could all use.
10. The Communication Arts Club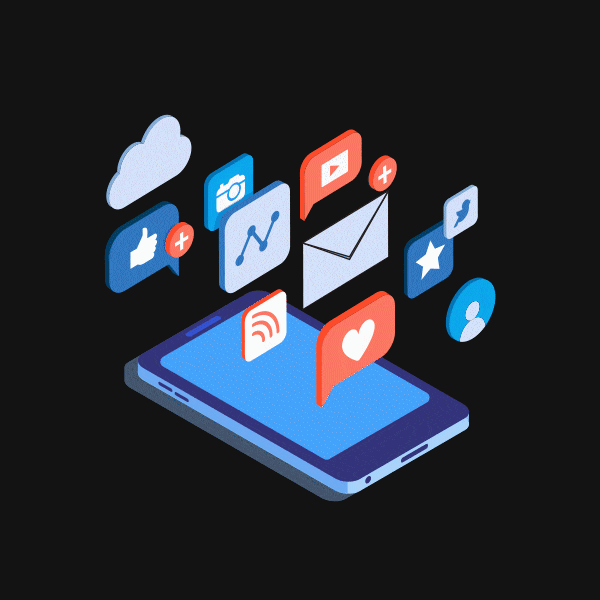 Do you like social media? Do you like movies and pop-culture? Then the Communication Arts Club will be your home away from home. For English, Film, or Communication majors, this club opens many opportunities for your aspired fields. However, anyone can join. By attending events, you not only find extraordinary friends but become aware of all the interesting news occurring in the world of written and visual media. 
"The Comm Arts club is more than just learning the basics of communications. It's about being able to express creativity and to be your most authentic self. The comm arts club values each of its members and no person is ever overlooked. I love being a part of this club because it is like an escape, there is no other organization where you can host events like an Oscar watch party, have a chance to win prizes, but mostly bond with friends. The comm arts leads to experiences you will never forget," Vice President of the Communication Arts Club and St. John's University sophomore Isabelle Rella said. 
The Communication Arts club also holds networking events to introduce communication majors to successful individuals working in the field. You may just land yourself an internship or make contact with someone who could take your career to the next level. Just as the study of communications entails, success and personal well being strives through social interaction. Your peers may become the next talked-about directors, screen writers, or PR mavens. Finding a place to explore your interests and collaborate with fellow creative thinkers will do wonders for accomplishing your goals. You know what they say, teamwork makes the dreamwork!