Ever wonder what it's like to start a small business? Small business owners spilled the details from inspiration to branding to finances. We interviewed small business owners on the challenges of maintaining a business in this climate, after-pandemic business protocols, finances along with more. After all, wouldn't it be awesome to be a successful business owner? Yes, yes it would.
Want to know how to start a small business? Check this out!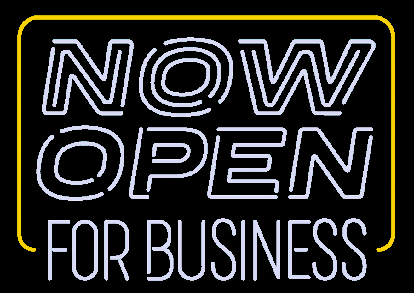 Starting Business Ideas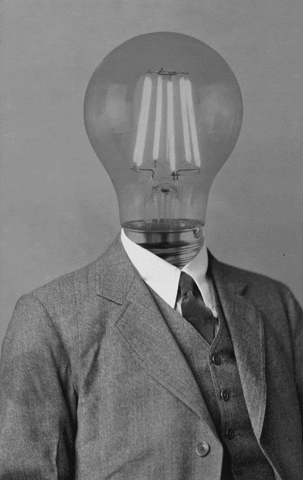 "That's a great business idea!" said everyone once in their life, but how does one kickstart the idea into motion? Whether from childhood memories or favorite hobbies, with the right resources these ideas will transform into reality. Co-founders of Emme Essentials, Erica and Mark, dive into their experiences with starting their business months into the pandemic. Emme Essentials aims to share the Asian culture with others who wish to fill their homes in Asian flavors through clean burning candles. Erica and Mark started Emme Essentials to cure their homesickness while in quarantine. Today, Emme Essentials continuously works to grow their business.
"Our journey began in 2020, a few months into the Covid-19 pandemic. It was our first year living in NYC, across the country from our families and we had no idea when it would be safe enough to see them again. At this point, we really started to miss home, but not just the people or the places we were used to. We missed the feeling of home, our heritage, and being able to connect to our culture as Asian Americans," Erica and Mark said.
"Burning candles was our way of indulging in self-care, but we realized the scents we grew up with weren't represented in the home fragrance industry. With that in mind, we set out to create Emme Essentials: a full collection of candles dedicated to Asian flavors. Done in an elevated way with clean ingredients, as our way of sharing our culture with the rest of the world!" Erica and Mark said.
Homesickness led to Emme Essentials, proving inspiration can strike anywhere. Emme Essentials dedicates an entire candle collection to Asian flavors. Their collection features drip coffee, mochi, yuzu, white rabbit along with many other scents. Their brand sets itself apart by being the first company to design candles after Asian flavors while connecting consumers through self-care.
Keep the Faith (in Yourself!)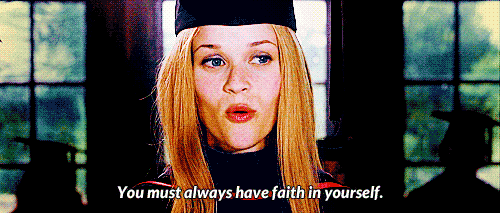 Maybe you're a hopeful entrepreneur. Maybe you want to share your craft with your community. Owner of Glean, Dawn McCombs, tells us how she made her dreams a reality through her small business. Having faith in herself led to Glean.
"I had always wanted to be an entrepreneur and eventually I just decided to take the leap. I knew if I didn't I would always feel regretful. I had been making bath and body products for many years, and even selling them at markets, so opening a retail store selling my products seemed a logical first step. However, as I was preparing the store, I decided to fill it with a few friends' handmade goods as well to create variety. At first, I had about 7 artisans selling things and then by the time I closed I had over 60," Dawn McCombs said.
Her passion for creating products helped her create Glean while supporting many other artists with unique talents. There are many reasons to fear starting a small business, but Emme Essentials and Glean show the importance of faith in your product.
Battle Those Uncertainties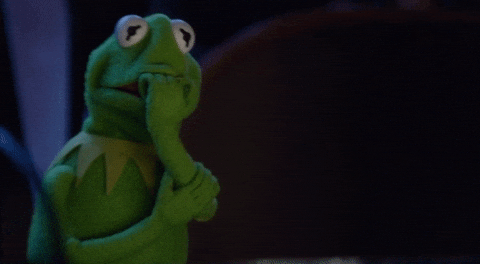 Feelings of uncertainty take over when starting something new. A project like starting a new business is nerve-wracking. The journey of opening one can cause feelings of doubt. So, how do you get over that hurdle?
"It is obviously scary starting something new, quitting a career or a job to follow a direction that is unknown or foreign. But when we see folks coming together, enjoying our products and services and then we are also able to help them and create the community and service we have been called to, it is worth it. Lots of hard work, frustrations, mistakes, losses and failures can happen but it's these things that have been able to help us be stronger as a team and build an even better community," Co-owner of Coffee Connections Jeff Heimberger said.
Many factors to starting a business make the process scary. Having the right idea along with uncertainty, being some of the most intimidating steps. However, having resources, in addition to a level of confidence, factors in. Though starting a small business comes with many obstacles, keeping a support group will ease the scary journey.
Branding and Standing Out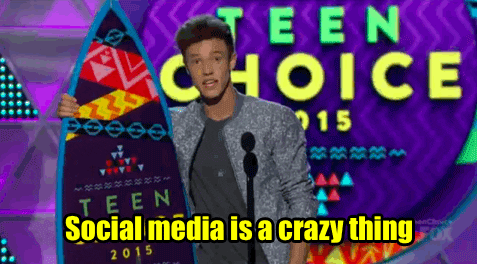 Branding, along with reaching out to the right audience remains important for any business, especially small businesses. Today's digital age makes reaching out to consumers a lot easier. Many small businesses opt to brand themselves on social media platforms like TikTok and Instagram. Social media changed the way that we live. These platforms allow small business owners to promote their products for free to a large audience. Features like explore pages who cater specific posts to your interests revolutionized the industry in the fact that they connect small businesses to consumers.
"Our advertisement has all been organic (unpaid) through social media, email newsletters, and publications at this point," Erica and Mark said. "While we want to promote our culture and heritage, our design is purposefully minimal to fit into different decor styles, this way more people can enjoy our products."
Being inclusive to all types of fashion styles gives businesses like Emme Essentials a wider range of customers. Anyone who enjoys candles, self-care or Asian flavors will enjoy Emme Essentials. Erica and Mark designed the first candle collection inspired by Asian flavors, making them stand out from competitors. They make this one of their focal points when advertising because no other company offers something similar.
Owner of Glean, Dawn McCombs, also shared similar ways of branding. She uses social media platforms like TikTok, Instagram, Facebook, and Twitter along with word of mouth from her consumers. She also shared that she will soon be launching a YouTube channel to create visuals for her products. In the near future, she plans to utilize ads to promote her business too. McCombs aims to set Glean apart from other businesses. She mentioned that she creates her products in smaller quantities while using the best ingredients she can find. In addition, she stated she doesn't use artificial dyes. This emphasis on quality truly sets her business apart.
Co-owner of Coffee Connections, Jeff Heimberger, shared his methods of reaching out to consumers. Like Emme Essentials and Glean, Coffee Connections uses social media to reach out to consumers. Additionally, they advertise specials such as coupons and free coffee to students. They provide great experiences while using word of mouth along with social media to continue the business's growth.
Try Partnering Up For Promotion!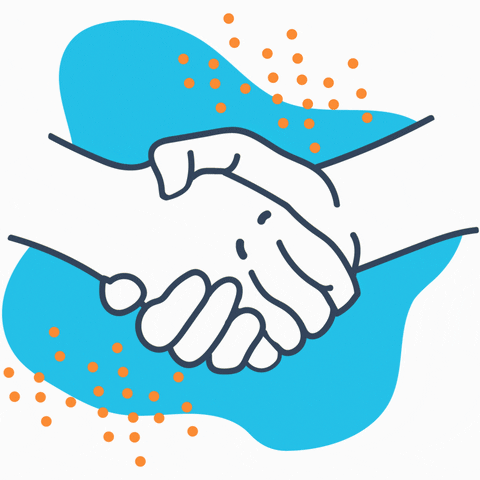 Coffee Connections sets itself apart by partnering with other small businesses within the surrounding area. Growing locally meaning supporting local. Coffee Connections sets itself apart from other coffee shops in many other ways.
"Although we do some things differently from other similar businesses such as giving away 100% of our tips, we partner with many other small and local businesses. Not only does this help our shop thrive, but ultimately ensures that other small and local businesses around us can also. Although I couldn't list all of those we have partnered with over the years, examples of this are roasting in partnership with The Coffee Mess, providing baked goods from Cori's Confections and Lil' Donut Factory, and using small and local firms to help with our accounting and operations like Campolo & Associates," Heimberger said.
Promoting what makes the business special remains important, especially for small businesses. From different scents to partnerships, these factors can attract new consumers. Emme Essentials demonstrates the importance of being all inclusive for consumers. In addition, promotions go a long way like Coffee Connections shows. Glean showcases its attention to detail and care in all products while selling other artisan goods. Similar businesses exist, but there isn't anything like you in the industry.
Finances and Funds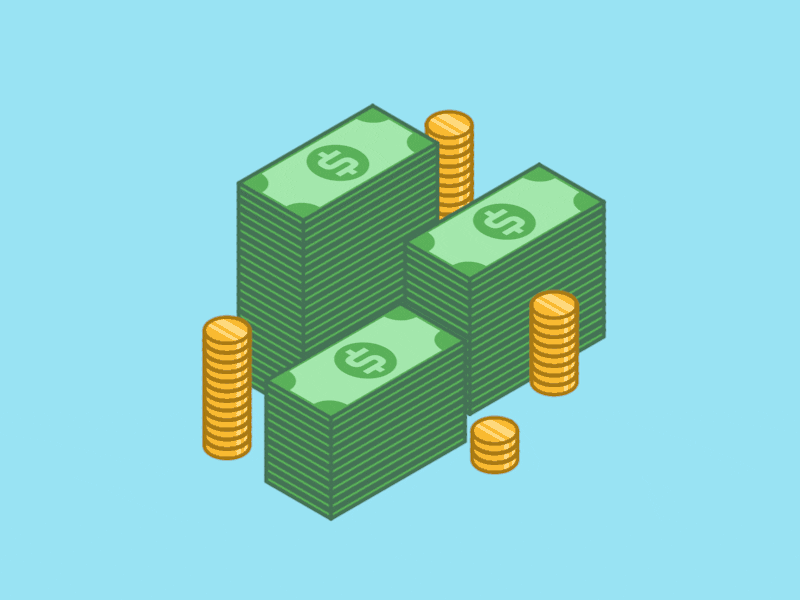 Finances for businesses depend on the type of establishment. Readers can see this difference from a home-based business like Emme Essentials compared to a storefront like Coffee Connections. Many factors determine the cost of starting a small business.
"We started the business with just a few thousand dollars of our own savings and every dollar we've made thus far has been reinvested back in the company! It doesn't take a lot to start up. If you only have $100, spend it on the necessary items that will turn the $100 to $200 and so on and so forth. I think a lot of small businesses allocate their money on the wrong things in the beginning (excessive packaging, too much inventory), focus on what will actually provide a return on your investment, and build from there," Erica and Mark said.
Jeff Heimberger offers a different perspective of starting up a business. Coffee Connections started with a goal to create a community through a business that offers a family friendly setting. With the goal revolving around a physical space, the finances for starting up looks different than Emme Essentials.
"Lots of factors determine what is needed to start up a business…In each opportunity it is a different set of financial responsibility ranging from $30,000-$200,000 depending on the needs and what is already established," Heimberger said.
"Finding folks that can be in your corner and want to invest in your idea is important. Unless you are independently wealthy, creating a community around you that can help fund portions of the start up has been a blessing for us. Sharing the idea and getting others excited to be part of the process is a great way to start up a small business. For some of the larger projects, you may have to weigh if going into debt and borrowing money is a good idea with all the interest involved. The big thing is planning and coming up with a budget and repayment schedule before you get started." Heimberger said.
Find Your Own Way in the World of Finances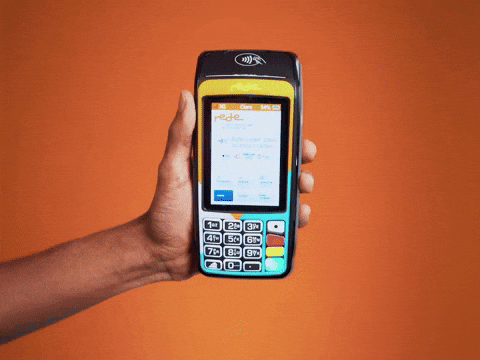 Everyone has a different approach to their finances! Just because you don't match someone else's view, doesn't mean that your perspective doesn't work. Owner of Glean, Dawn McCombs, also pursued another type of financial plan. She started selling her bath and body products through markets. When she decided to build Glean into a business she started off with finding affordable storefronts in addition to building her own displays.
"I only had $5,000 when I opened Glean. I made most of my displays and found the smallest, most affordable storefront in the area at the time that I felt would most compliment my business and my clientele. I also started my business on a consignment model so that I didn't have to use a lot of capital to buy products. I basically paid the artisans after I sold their items and had money in hand," McCombs said.
"I would say do not let money hold you back from starting your own business. If you can only afford to appear at markets in a stall, then start there. If you can afford a cart on a bike, then do that; if you can afford a mobile truck, go that route; if you find a storefront or even a space in a store where the owner will allow you to sell your wares, then just do it! If you believe in yourself and your business you will find a way and you will succeed. Had I waited until I had the money that I felt would have adequately prepared me to be an entrepreneur, then I would still be working for someone else." McCombs said.
Anyone starting a business needs to understand that cost depends on the type of business they aspire to build. These three businesses experienced very different financial obstacles. Making smart decisions on what to spend your dollar on along with seeking support from the community you're reaching out to prove important steps towards a successful business.
Remember: Support Small Businesses Over Corporations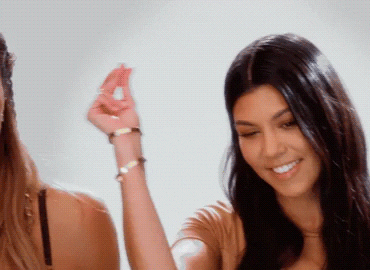 Many consumers choose to support big corporations for reasons like faster shipping times along with cheaper products. However, by shopping small, a consumer can support an individual's dreams. Choosing to shop from small businesses means cleaner ingredients along with earth-friendly shipping.
"Spending with a small business has a direct result of impacting the community and the local economy vs. funding corporate agendas. In addition, corporations like Bath and Body Works have an extensive list of chemicals, parabens, and tests on animals. For context, our soy wax candles are gluten-free, toxin-free, paraben-free, phthalate-free and come from renewable sources. Our shipping is also 100% carbon neutral and we use bio-degradable packing materials in order to leave a cleaner impact on the environment," Co-founders Erica and Mark said.
Choosing to shop small means having a higher quality of customer service. When shopping small, consumers can see the passion in addition to meticulous details put forth into every product. They can engage with the founders while learning about the business. Small businesses often care more for their customers than big corporations, they aim to please all their supporters.
Contribute to the Dream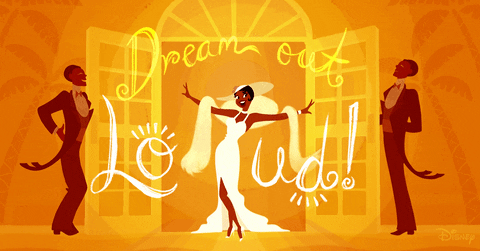 "Because when you walk into a small business, you and most likely speaking to the owner and family members and they are actually running the business. You can see who and what you are supporting and have conversations with the folks who had the idea for the business and can share the vision. You can see and feel the passion of what they are trying to accomplish and be part of building and growing something that you know is going to invest back into the community. This passion also translates to more investment from the employees that work in these businesses and there tends to be a higher level of customer service and care for the customer and who they are. These types of things are rarely seen in larger corporations," co-owner Jeff Heimberger said.
"Shop local, buy local, support local! Small local businesses put most of the money back into the local economy. Small businesses create a stronger sense of community. Not all, but some of the local businesses have one-of-a-kind locally made products over mass produced goods at big box stores," McCombs said "The environmental impact for small businesses is usually less harmful because they are clustered together which encourages walking, cycling and public transit, which results in better air quality and less urban sprawl. Lastly, imagine how boring the world would be without small independently run businesses. Local businesses need your support more than ever right now. Just do it!"
Supporting small means supporting family dreams. It means having a better experience because the people selling the products care about their consumers. They aim to be earth-friendly while being timely. Potential small business owners should keep the small business mindset like supporting others along with providing great experiences that big corporations cannot.