College presents a time of significant change and adaptation for all students, full of adjustments to a new campus, finding your passions and navigating a new social scene. We develop from puny teenagers to adults while shaping our minds and exploring new ideas and possibilities. Unfortunately, for most students, jobs and financial restraints hinder our creative pursuits. While clubs and organizations on your university's campus spark creativity, they might not be enough to fully satisfy your artistic itch.
Brian Spinner, a senior environmental science and policy student at the University of Maryland, College Park, has found financial leeway while embracing the creative mindset.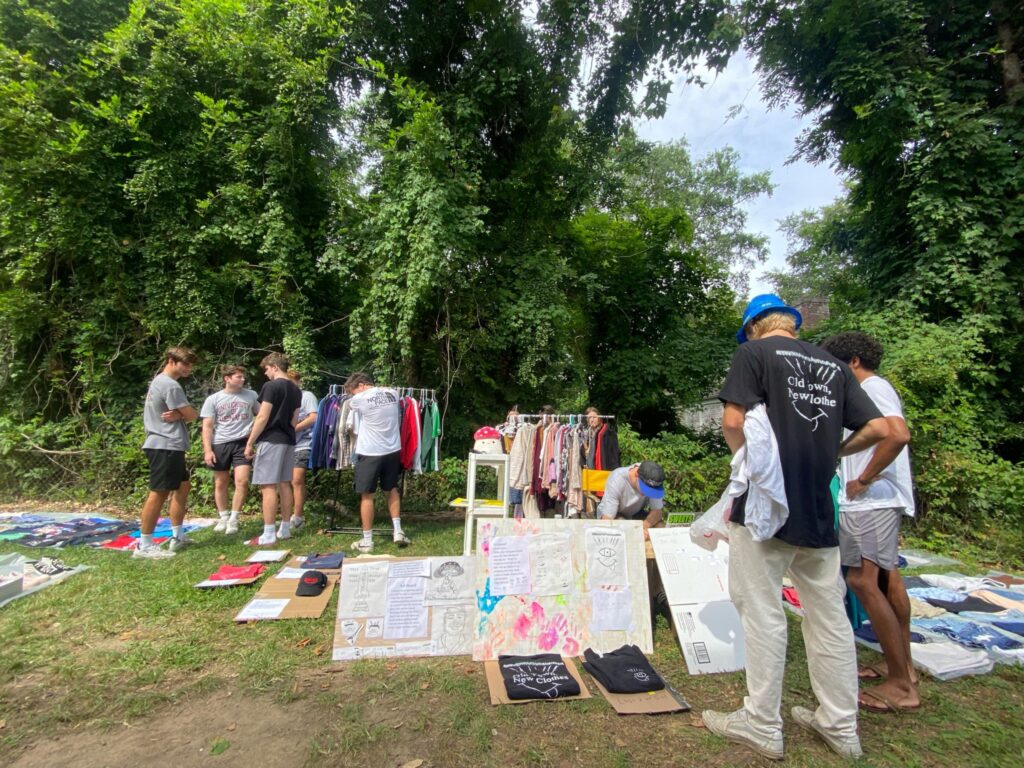 Spinner initially developed a business to fund a spring break trip but amplified his creative endeavors in the process. In March 2022, Spinner and a fellow student sold vintage clothing outside UMD's library, McKilden, initially in pursuit of creating a side hustle. He has found a balance in his studies and artistic capabilities by channeling his energy into his business named Old Town, New Clothes.
As the allure of thrifting and vintage retail increased exponentially, overconsumption also spiked. Spinner recounts feeling alarmed at the number of unused t-shirts in his closet but felt he could control his consumption by reselling to members of his community, simultaneously decreasing support for fast fashion. He emphasizes the community aspect of his brand by reselling clothes that are given to him by his supporters, and actively incorporating a variety of clothes into his collection, catering to individuals of any gender.
Old Town, New Clothes defies aesthetic confines by resisting the micro-compartmentalization most companies fall victim to, thus, avoiding a strict image of what fashion means.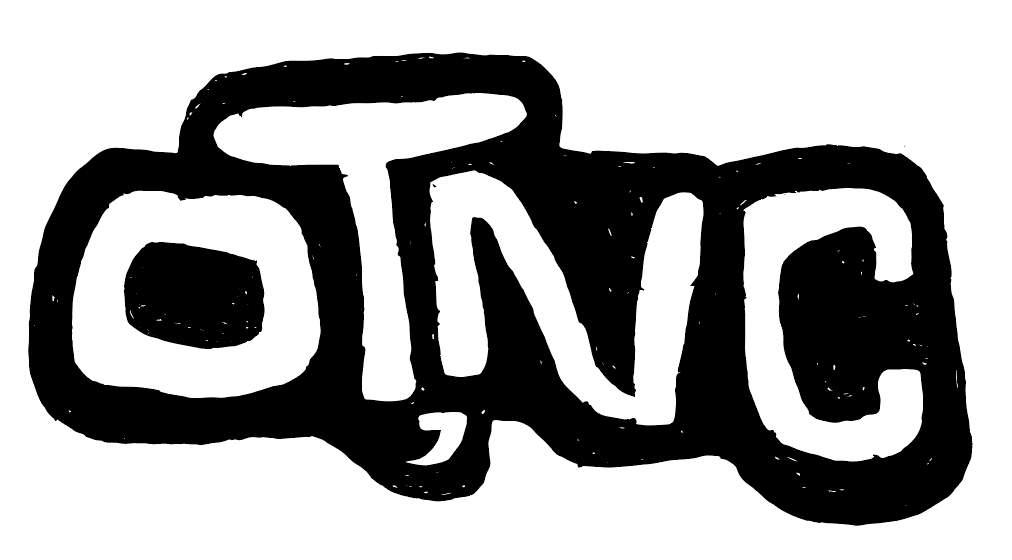 He constantly expands his business across mediums, shifting from just vintage pieces to hand-designed items. However, "to keep it sustainable … [he has] sold for more thrifted items than shirts [he's] produced."
Spinner's business has enhanced his own college experience by clarifying the importance of community. Support is vital for all individuals who navigate the college experience, but Spinner considers it a requirement for those pursuing entrepreneurship opportunities. He recognizes his "support group, whether that's [his] friends or new followers," that have enhanced Old Town, New Clothes' journey.
Recently, Spinner did a tour for his clothing brand, taking his hand-designed t-shirts and vintage clothes to different schools. While he did not sell all his items, he described a student who waited beside the statue of Testudo, UMD's beloved mascot, patiently for Spinner to leave one of his extra t-shirts. The student's patience in waiting for the arrival of the clothing illustrates the value and importance that Spinner's brand has in the UMD community.
The personalization and individuality of clothing serve as fundamental aspects of Spinner's creative process.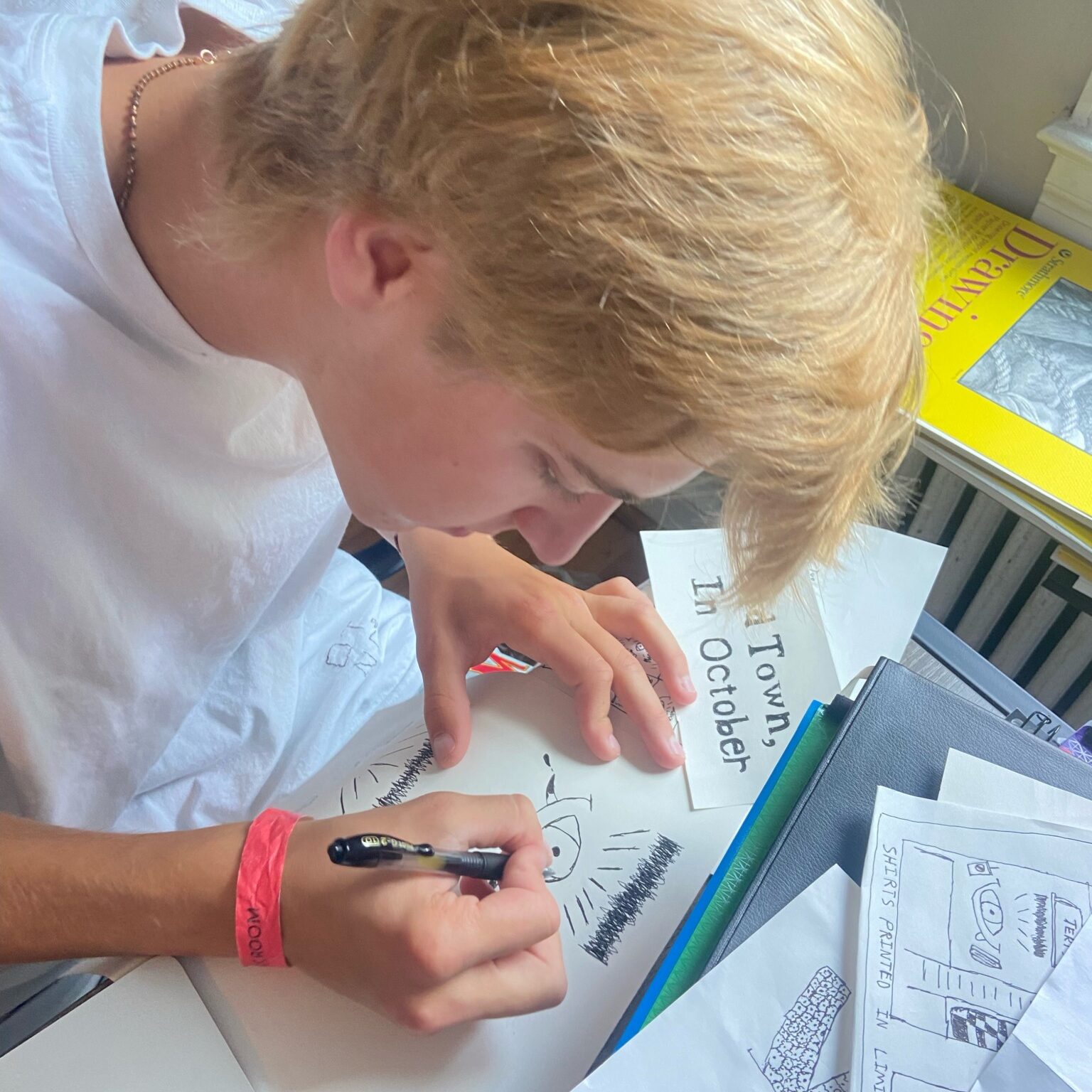 He hinted at some ideas for a fall or winter release where he intends on hand embroidering patches and designing buttons to attach to hoodies, making each piece equally unique as the wearer. He hand draws each of his t-shirt designs in sketchbooks. Afterward, he copies them onto actual t-shirts, using a printer he purchased to expand his business to different textile and art mediums. Storing all of his sketches in one book allows him to reflect on previous ideas, bringing inspiration for new ideas or resurfacing old ones. When I asked Spinner to describe more of his creative process, he recalled various experiences growing up where adults ostracized his handwriting.
"In high school, one time my teacher took my paper and put it on the projector … and called me out in front of the whole class and it was horrible… [It's] cool to know I have over 100 people in Old Town wearing my handwriting on their back." Spinner said.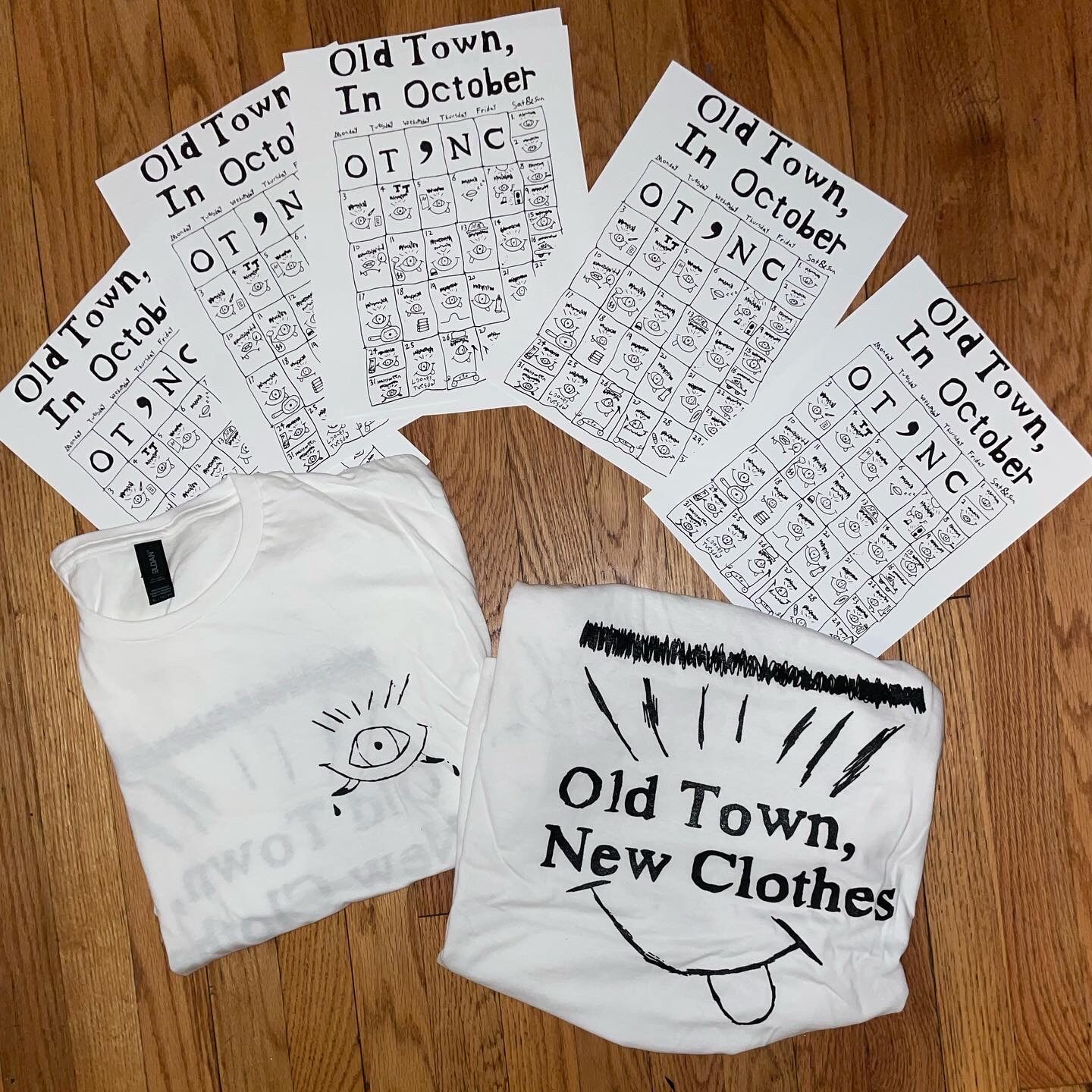 He has reclaimed previous insecurities and developed them into an art form. Spinner also recalled loving art in his childhood, despite it fizzling out in his high school years. Old Town, New Clothes has allowed him to rediscover art in whatever form it takes, social media, clothing, design and others that Spinner incorporates into his brand, as a meditative outlet that makes him feel accomplished.
When I asked Spinner what advice he had for someone interested in pursuing a similar venture, he described the importance of starting small and taking risks. Initially, he was intimidated by what people would think about him starting a business and posting it on his social media. However, he put these doubts aside and works regardless. Spinner also articulated the importance of "remembering why you're doing it, [and keeping] that in mind."
Remembering the purpose of your projects keeps you focused on your values and the importance of your work, which helps to propel you forward.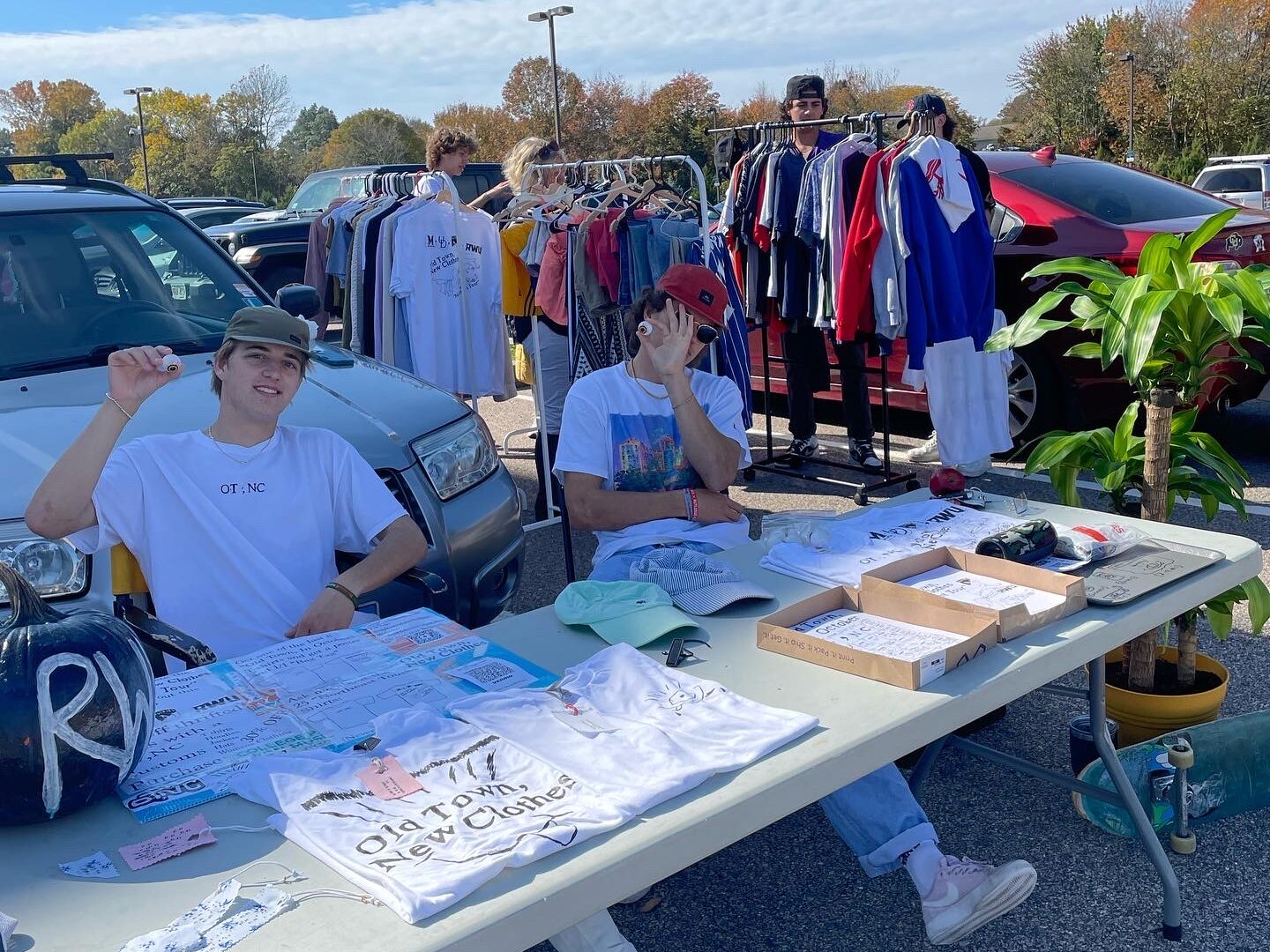 While all college students get tired and overworked, Spinner makes time for his passion project and creative business ventures. He said, "if it's a project you're working on that you're really passionate about, you're [going to be able to] figure out how to make it work." His story makes it clear, if you feel passionate about something, pursue it.