Do you remember the first time you saw what your college campus looked like? No, I don't mean the first time you stepped foot on campus. I mean the first time you ever laid eyes on your campus and received an impression of what to expect. Perhaps you looked up your campus on Google and let the search engine present you with the best images possible? Maybe you received a pamphlet in the mail chocked full of photos of your campuses' most iconic landmarks? While a college's photogenic qualities certainly do not fully inform out decisions on where to enroll, they do affect how much we share them on social media.
So, if you are curious to find the top eight most photogenic colleges, read on!
8. Stanford University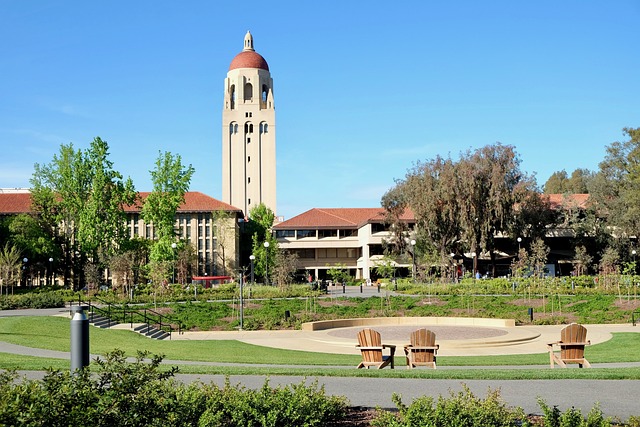 Our journey across the country begins in the Golden State with Stanford University. Here, amateur photographers can find plenty of notable attractions to fill their frames. Usually, students tend to take photos with the Main Quad, a vast stretch of green grass surrounded by impressive architecture. While there, check out the Memorial Church, a particularly pretty structure featuring an ornate and detailed mural adorning its front façade. Other notable features across campus include the Oval, a huge, picturesque lawn on campus and the view from the Engineering Quad study rooms (which showcases the Hoover Tower and Main Quad skyline). To top it off, swing by the Hoover Tower, a 285-foot-tall tower with an observation deck for cool views and photos.
"I actually find most people taking selfies around school in a fairly unusual spot: in a fountain. Specifically, there's a longstanding tradition of 'fountain-hopping' on campus that involves students on a hot CA day taking advantage of the several fountains around campus by jumping in them for a quick cool-off. I think I've seen the most selfies from people fountain hopping, more than at Main Quad or other scenic spots," Stanford University sophomore Tiernan Rhodes said.
As for nature photographers, Stanford provides a photo-worthy environment in the form of the nearby Santa Cruz mountains, which overlook Palo Alto. Additionally, the nearby coastline comes complete with cliffside beaches and scenic sunsets. The California weather makes for a double-edged sword, however. Consistent weather throughout the years means you can usually count on sunny days for photos. On the other hand, it also means other weather types (even rain), only come on rare occasions.
7. Rice University
For our next entry, we head down South to Rice University in Houston, Texas. Here, you can find most students taking pictures of the Academic Quadrangle, a massive open space surrounded by campus architecture. Many Rice seniors take their graduation pics here, and even a few couples come for wedding photos. Additionally, the Quadrangle contains the Sally Port, a massive entrance where students matriculate into Rice, and graduates leave during their graduation ceremonies. Other attractions to check out include the Academic Quadrangle, Twilight Epiphany Skyspace and the Brochstein Pavilion.
"As a photographer, I have taken photos at all of the locations mentioned above. They are all beautiful and are a must if you come to Rice to take photos. Another location I really like is the road connecting the main entrance of Rice to the Founders' Court, behind which is the Sally Port. Both sides of the long road are layered with big trees, which I think create scenic leading lines," Rice University senior Pete Sirithanachai said.
Rice's southern weather means most landmarks do not change with the seasons— though many tourists and students still prefer to take photos in the summer. Even still, the relatively warm temperatures mean you can likely spend more time out and about roaming across campus at all hours, looking for the next photo for your story. The Brochstein Pavilion provides outdoor seating for students looking to eat. The Epiphany Skyspace shines color-changing beautifully onto its roof at night. Perhaps on a nice day out, get a picture with the large oak trees before sitting down to study!
6. Notre Dame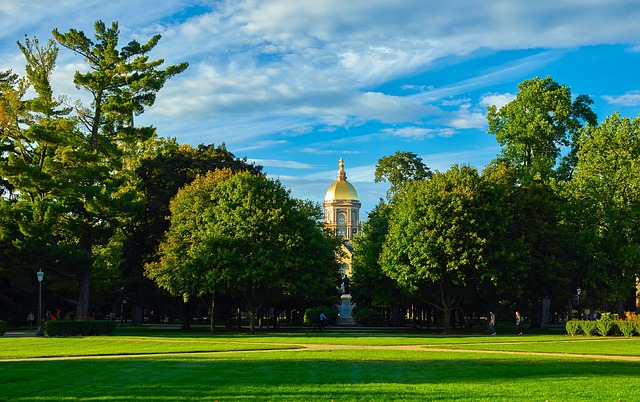 Notre Dame takes our journey across the country to the Midwest. More specifically, we now find ourselves just outside the city of South Bend, Indiana. Often on social media, you'll see students posting Notre Dame's Main Building and its iconic golden dome. This landmark shines prettily at all times of the day, from sunrise, noon, to sunset. The Word of Life Mural hangs over the Hesburgh Library and reflection pool. A few other landmarks you should see include the Main Building, Notre Dame Stadium and the Grotto of Our Lady Lourdes.
"Being in the Midwest, we get all four seasons at Notre Dame. In the fall, the leaves start changing color to bright reds, yellows, and oranges, which leaves campus feeling extra special. In the winter, we get snow all over campus and during the first snowfall, all the freshmen have a big snowball fight on south quad! Lastly, as spring rolls around, campus wakes up, days get longer, and the colorful tulips sprout from the ground. During warmer seasons, you'll definitely see more students studying outside or picnicking on the quad," Notre Dame sophomore Sisy Chen said.
Chen mentioned that many students take photos in the Hesburgh Library, which one can find the Word of Life Mural. This mural, lovingly nicknamed Touchdown Jesus for the pose of its central figure, contains over 5,700 stones on its façade sourced from around the world. Speaking of football, the Notre Dame stadium also makes for some powerful pics with its immense size and antique architecture. It also made an appearance at the end of the 1993 movie Rudy (a fun fact for all you fans of Bob from Stranger Things).
5. University of Vermont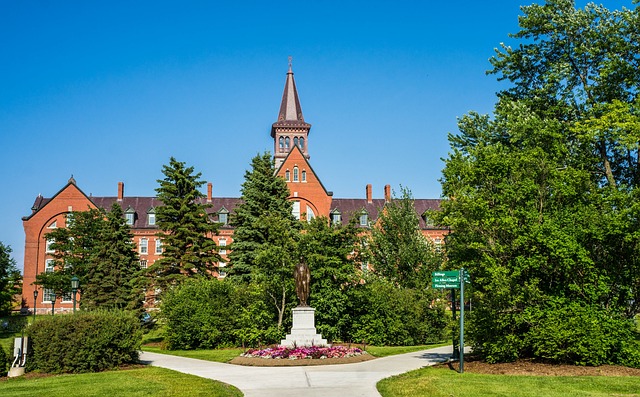 Across the country, the University of Vermont chills as the Northernmost school on our list in Burlington, Vermont. The most prominent landmark we find across social media, Old Mill, also serves as the school's logo. This building makes for some impressive photos with its imposing Victorian Gothic architecture and bright red color. Other UVM highlights include the Ira Allen Chapel, the Catamount Statue, and Lake Champlain.
"Burlington is easily the most populated city in Vermont. That being said, it is a relatively small city on the northwestern border of Vermont. Just a mile down from campus is Lake Champlain, which attracts a lot of beachgoers in the early parts of the Fall semester. Vermont itself is largely mountainous and rural, which attributes to UVM's large population of skiers and snowboarders (UVM's ski and Snowboard club is one of the largest in the nation)," University of Vermont sophomore Arai Lubas said.
As a campus in an area with lots of trees UVM sees its fair share of seasonal delights. Fall brings spectacular shows of changing leaves, with in full displays of crimson and yellow ochre. Winter sees endless amounts of snowfall, leaving plenty of material for those holiday photos. Additionally, many people in the area take pictures of Church Street in Burlington and the nearby Lake Champlain.
4. Penn State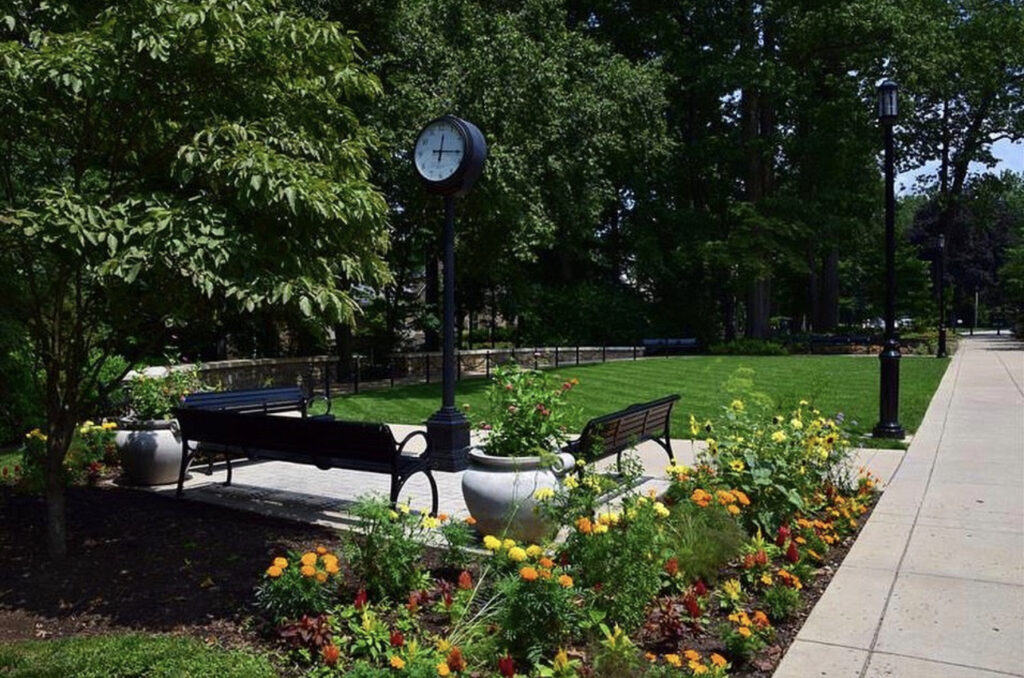 Nestled in State College, Penn State sits smack dab in the center of Pennsylvania. Across the college's wide berth, several landmarks seem to pop up in all student's pictures of campus. Every new student gets a picture of themselves with the Nittany Lion Shrine, a large stone statue depicting Penn State's mascot: the Nittany Lion. Come fall, try getting a photo of Beaver Stadium, the enormous home of PSU's football team. Additionally, the campus' location within a valley means you can usually get a cool view of the mountains during sunsets. Other attractions for a cool pic include Old Main, the Nittany Lion Shrine, Beaver Stadium and the 'We Are' sculpture.
"Seasons in Pennsylvania, in general, are very interesting. It rains a lot during spring, summer, and fall. And during winter, you can experience every type of snow. I remember taking pictures and videos of how much snow we are getting all four years. I also have seen my friends taking pictures a lot during winter," Penn State senior Jenny Lee said.
Indeed, the center of Pennsylvania seemingly gets the full brunt of every season. During fall, trees change to photogenic reds and oranges overhead. Winter brings covers the campus in white sheets of snow. Spring and summer see the campus flora in full bloom. While you may need a jacket to fully enjoy it, Penn State can give you a new picture of its landmarks for every part of the year.
3. Duke University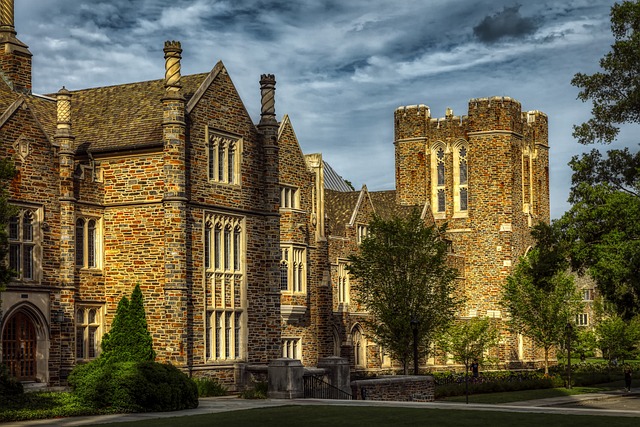 Located a few states south of our last location, you can find Duke University in Durham, North Carolina. Across social media one structure seems to tower over the rest: the Duke Chapel. This massive stone chapel makes for a neck-craning centerpiece in photos, measuring taller than 200 feet! Additionally, Durham itself makes for several interesting photoshoots with its parks and historical sights. Highlights on campus include the aforementioned Duke Chapel, Basketball Museum and Duke Gardens.
"Durham is a really cool city and I definitely see people taking pictures downtown. In the fall the foliage changes color and it's beautiful (and my favorite season). We'll get snow sometimes in the Winter which is pretty on the Chapel, and the spring is luscious and green. All the seasons at Duke are beautiful in their own way, so pictures are year-round," Duke University senior Lana Gesinsky said.
Indeed, Durham's seasonal changes make for an ever-shifting landscape. With each passing month the buildings of this Eastern campus take on a new sheen per season. Given that the weather usually doesn't fall too low in winter, summer and fall make for optimal times to photograph the flora and fauna of Durham.
2. CU Boulder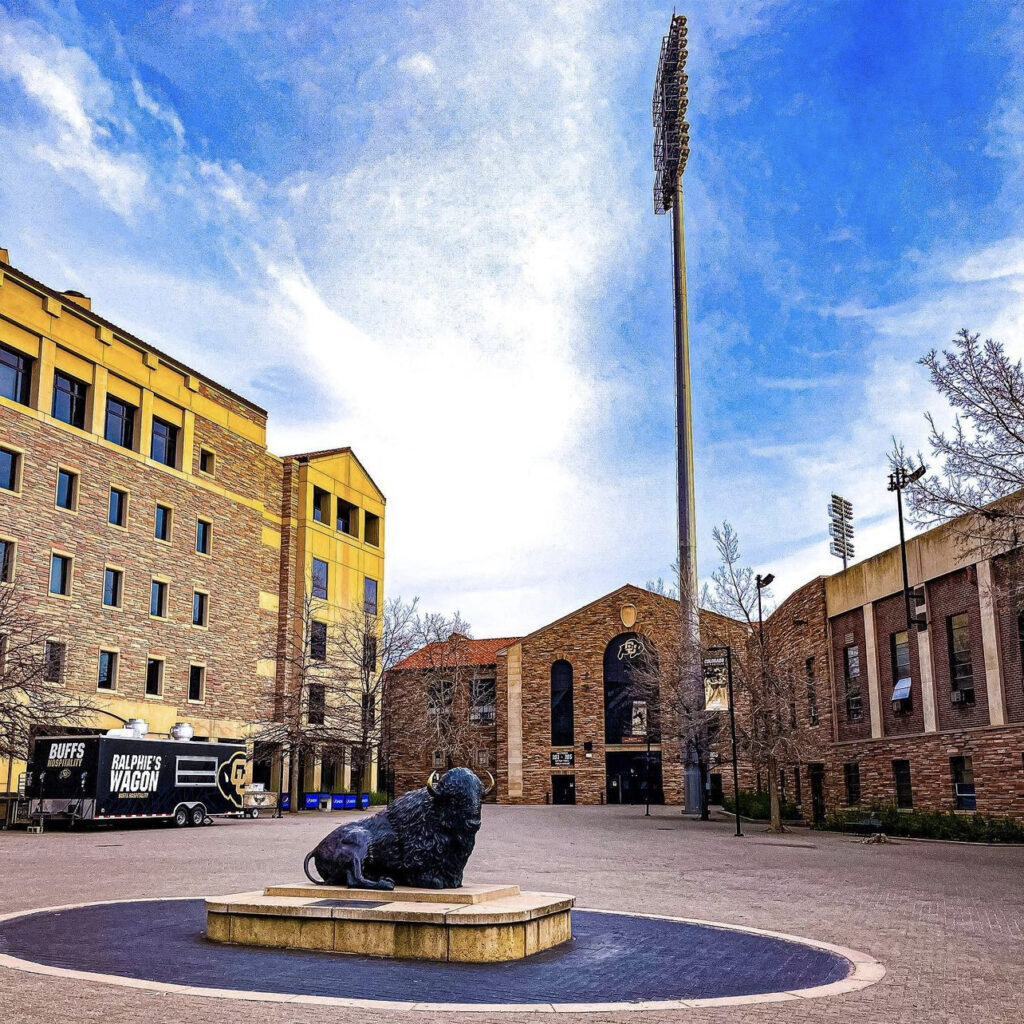 Next up, The University of Colorado, Boulder lays comfortably in… Boulder, Colorado. Boulder itself remains on the smaller side with a population of only about 100,000, but the scenery makes it wonderfully photogenic. The city's location places it right where the eastern Great Plains meet with the Rocky Mountains of the west. Other photogenic places on campus include the Norlin library, Farrand Field, Flatiron Mountains and the Ralphie statue outside Folsom Stadium.
"Boulder itself is a very scenic city with many breathtaking and popular photo opportunities. Some areas that are popular among students and Boulder residents alike are the famous Chautauqua Park leading up to the Flatirons and Flagstaff Mountain which offers a great view of the entire city of Boulder to one side and the snow-crested peaks of the Rocky Mountain range to the other," CU Boulder junior Chloe Niklas said.
As for CU Boulder's climate, the area sees every kind of weather across all seasons. Lots of snow falls in winter, frosting the tops of the already scenic Flatirons. Summertime makes for perfect weather and plenty of sun, allowing nature photographers to take a hike into nature. In fact, Boulder gets roughly 300 days of sunshine a year! Consider taking one of these days to head out with a camera to Boulder Creek for a fun day in nature and cool photos.
1. UC Santa Barbara (UCSB)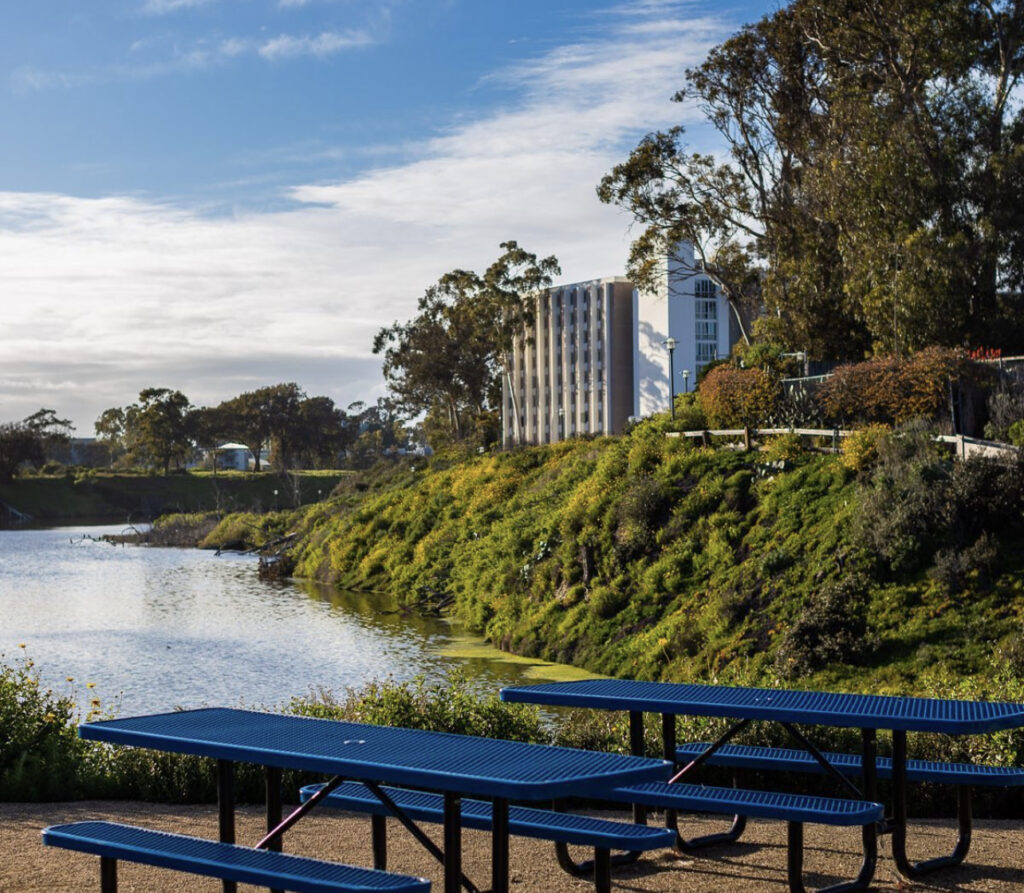 Located in the beachfront town of Goleta, a small town right outside Santa Barbara, UCSB has views for lovers of nature and beaches as our final pick. Scenic parks and gardens mix with the low architecture of the campus buildings to create unique views you can't find elsewhere. Additionally, several entrances to UCSB's private beach make for great photos. In terms of selfies, you can usually find students snapping pics of The Quad, the main walkway for students and staff getting to classes. While there, consider checking out the Storke Tower, the UCSB lagoon, Davidson Library, Campbell Hall and Campus Point and the surrounding bluffs.
"UCSB as a campus is one of the most scenic places I've ever been to. The bluffs on the outside of campus separate it from the ocean and make it a prime spot to study, relax, or watch the sunset. I could not possibly list all the unique places around campus, and that's not including Isla Vista! Naturally, however, one of the most amazing feats of UCSB is that if you look to one side, you can see the ocean but if you look to the other, you can see magnificent views of the nearby mountains. UCSB is a college oasis, and it's quickly become one of my favorite places in the world," UC Santa Barbara senior Gurleen Pabla said.
Given UCSB's location in Southern California, the weather remains steady throughout the year. While this means you probably won't get any cool pictures of snow, it does mean the plant life stays blooming and Grammable year-round. Additionally, the constant warm weather will keep you from ever missing the chance to take a beach pic or run outside for a walk at sunset. If this doesn't get you some stunning pictures, I don't know what else will!