Florida State students know graduation lurks around the corner when they see wide-eyed seniors blissfully taking photos with one of FSU's most famous buildings, Westcott. Sure, the brick structure looks similar to a cathedral and the three-tiered fountain seems like something Marie Antoinette would've requested for Versailles, but she wouldn't wait in a long-ass line to snap photos for graduation announcements. If waiting in a 30-minute line doesn't suck enough, imagine your professional makeover drooping off your face and your hair frizzing like Hermione Granger's by the time you fake smile in front of the grand fountain. Even though escaping Tallahassee's heat in April proves impossible, spread your wings and fly far away from the basic, predictable Westcott graduation photos.
1. Get Your Gazebo On at Lake Ella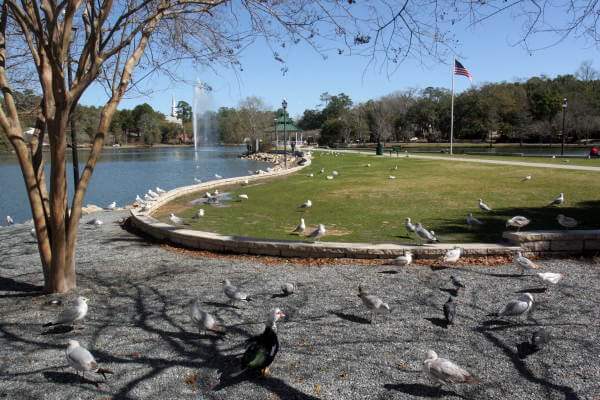 If you enjoy feeding ducks, delicious coffee, colorful of daisies, oddly shaped trees and Twilight-esque gazebos, then Lake Ella must have been your go-to getaway. When 2015 FSU alumna Taylor Palmer graduated last year, she ditched the never-ending line at Westcott and took her graduation photos at Lake Ella. "…I studied at Black Dog Cafe throughout college and have a lot of great memories walking around the lake with friends and my family and exercising. It holds a lot of memories and is more of a personal reminder of where I spent my time in Tallahassee, not to mention it's so pretty," Palmer said. Even though your graduation photos should represent the university, they also need to reflect you. Every duck-loving, gazebo-chilling college student should embrace and show it.
2. Go Back to Your First Day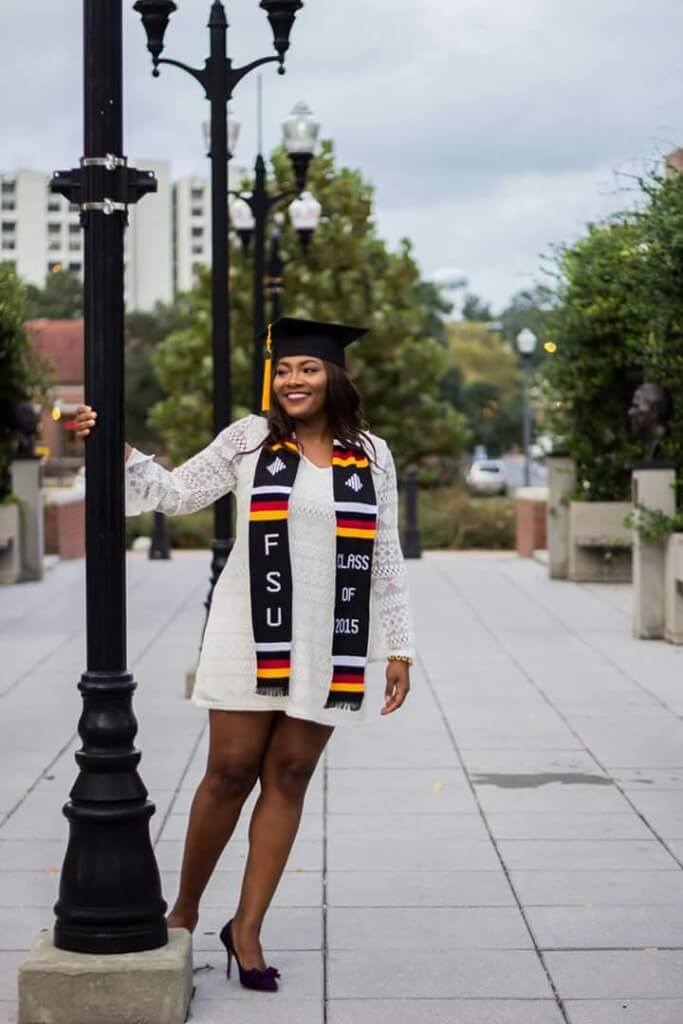 Remember opening your first FSU classroom door while your heart raced? By senior year, these heart palpitations wore off, now comfortable on your beautiful campus. We've all come so far, but we shouldn't forget the very beginning of our journeys into higher learning. Years from now when you scroll through your Facebook photos, your eyes will fill with tears when you stumble across a photo of you sitting in the classroom you took College Composition or standing in front of your college's building. "There's this pathway next to the psych building that has benches and lattice-like structures for plants [and] busts of psychologists, doctors and professors from FSU, so if you're pre-med or psych it really couldn't be a more perfect scene," said FSU sophomore and photographer Katie Logue.
3. Reign Over the Capitol Building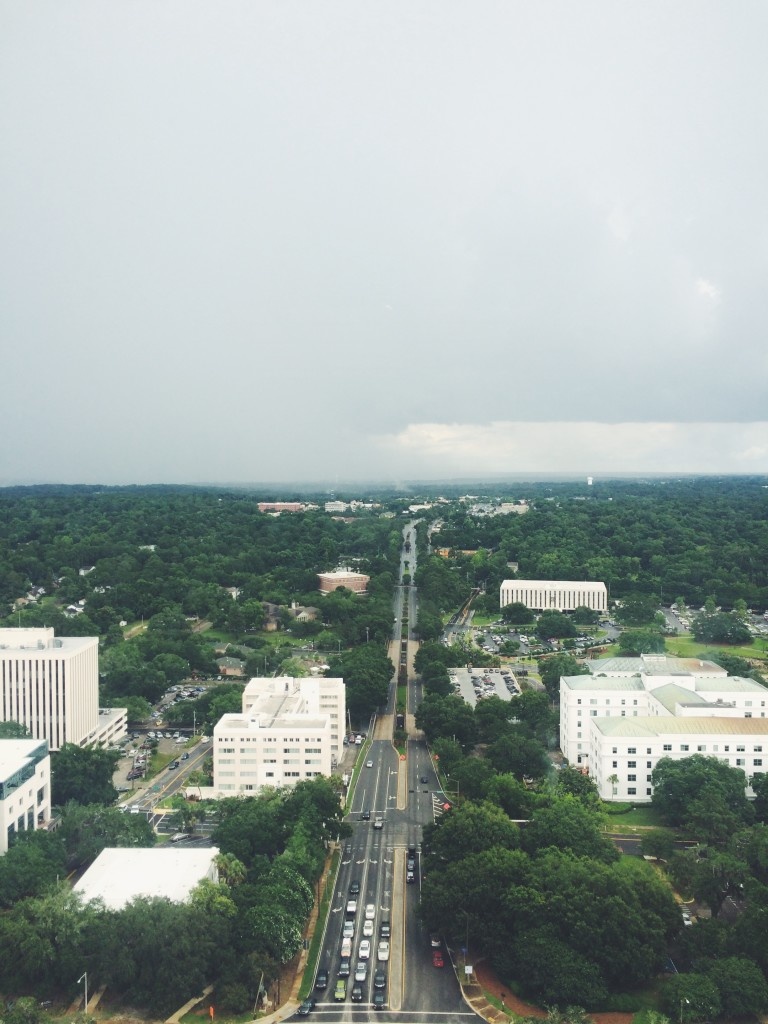 You graduate in a week and feel like you're on top of the world—or on top of Tallahassee at least. If you feel superior, you might as well look like it too. On the 22nd floor of the Florida Capitol building (No, you won't bump into Senator Rubio), stands a wonderful scenic observatory that shows Tallahassee at great heights. Visitors surround themselves with tall windows where they gaze at all of campus, Apalachee PKWY, downtown and everything in between, clear as day. Avoid capturing random people in the background at Doak by standing hundreds of feet above it—the stadium looks just as magnificent from a far distance.
4. Strike a Pose With Fairies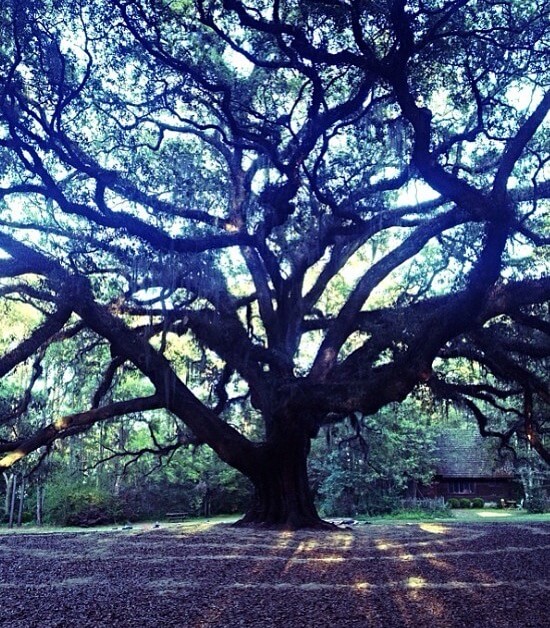 Once upon a time you graduated and you lived happily ever after (or that's what you want everyone to think). If you wish to step away from the campus scenery for some magic and enchantment, visit the largest and oldest tree in Tallahassee, Lichgate. "The oak tree is gorgeous and it seems like a pretty magical place [which] translates into the photos. There's even a fairy garden there," Logue said. The Lichgate grounds not only provide a perfect tree to lean up against for a cool, nonchalant "I just graduated" vibe, but also allow you to take natural, fairytale-esque photos. Find a mystical fairy to pose next to and your grad photos will go down in Brothers Grimm history.
5. Take One Last Shot at Your Go-To Bar…With a Bartender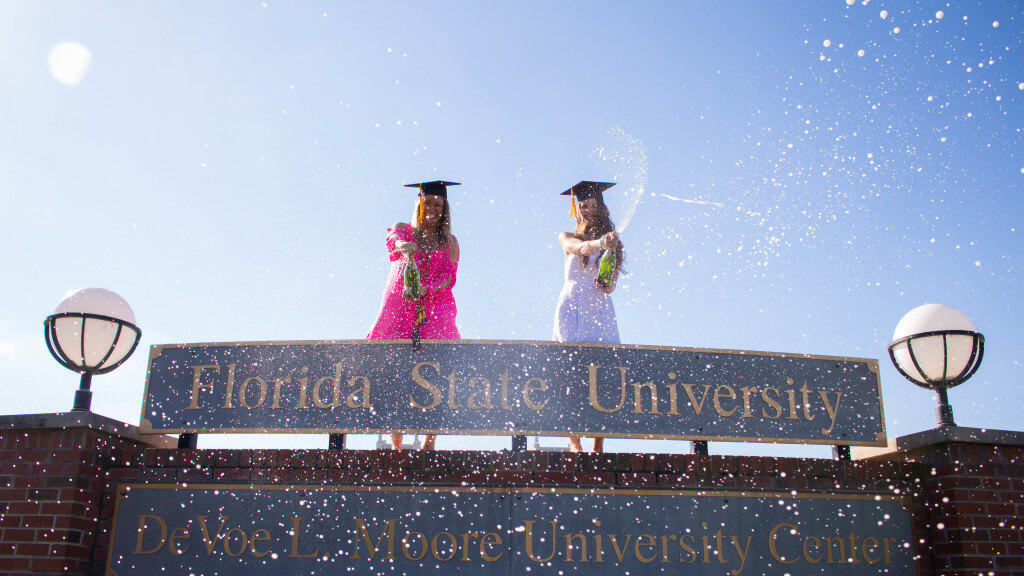 You walk into your favorite dimly lit bar like it's home and receive greetings from bartenders like you're family. If you find it hard to relate to belonging at a bar, then kudos for avoiding emotional binge-drinking. However, you missed out on a lot of good times. "I've taken photos of girls who did champagne showers in front of the steps of Pots or people pretending they're locked behind the gates of Clydes. It makes their graduation photos less boring and not something only their grandparents would care about," said photographer Bosse Rosas. Better yet, show you love Bulls by posing with your Bulls card you paid $50 for a semester's worth of free entry. Nothing says "I'll miss Madison Social" like wearing a Madso shirt you won by drinking six delicious concoctions for their monthly challenge. Believe it or not, there are ways to remember the nights you can't really remember.
6. America's Next Top Model: John Thrasher Edition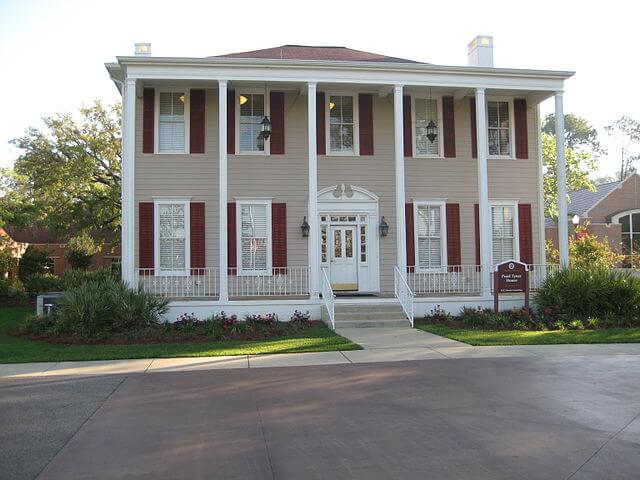 Everyone dreams of a house on a hill, even FSU's Prez John Thrasher. Off of Tennessee St and Woodward Ave rests Thrasher's snowy white house with two large pillars and black shutters. It's straight out of Gone With The Wind, where southern charm is highly revered. Even though visitors cannot access the house, snap a pic with the bright residence in the background. Off Woodward stands a gate guarding the house with FSU's emblem stamped on it. You can clearly see the house outside the gates, however. Also on the property sits the Alumni Center and Pearl Tyner's House just a few steps away from Thrashers' abode. The structures reside on vibrant green grass and a white picket fence encloses the grand house. Who knows, maybe your prez will see you on the lawn and offer you a fierce Tyra Banks pose!
7. Show Your Odd Side in the All Saints District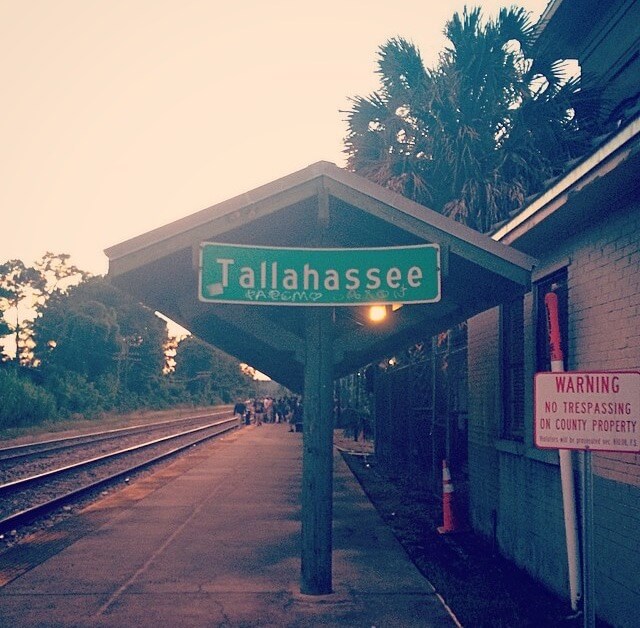 Do you want to barf at the sight of another Doak graduation photo shoot? What better place to show your alternative qualities and hipster attitude than Tallahassee's quirkiest part of town, the All Saints District. Walls drenched in graffiti, random community gardens scattered around businesses and gritty historical buildings inhabit the area. Your dreams of properly portraying your "F–k the system" ideals and chill, cool kid vibe come true with a few snapshots of your back against a richly spray-painted mural. Pro Tip: Walk by the old train station right before Railroad Square and you'll find a large green road sign that says Tallahassee. Just stand beside it and act like you don't care you're graduating (even though you're crying on the inside).
8. Capture Campus Nature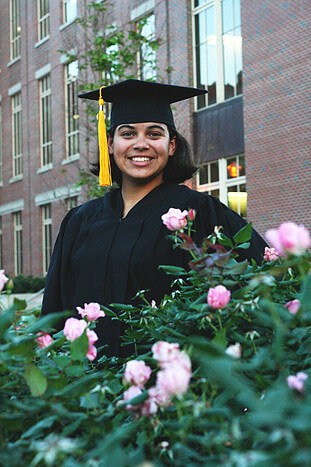 If you rarely felt joy walking around campus, taking in the scenery of students lounging on Landis, the blooming magenta flowers or said "I love that tree," then you're a liar or soulless. Have you seen the shady trees outside Strozier where students set up hammocks or the beautiful walkway by the Psych building? As you sat under those trees waiting for class to start, you probably never realized the prime spots for snapping grad photos. "One of the most unique graduation photos I have taken was by the College of Medicine. There is a walkway [with] lampposts, benches and trellises full of flourishing flowers," said FSU junior and photographer Lexi Perrini. Take a day and explore campus for these picture-perfect spots—there's wrong with climbing a tree or two.
9. Take the Stairs at Kleman Plaza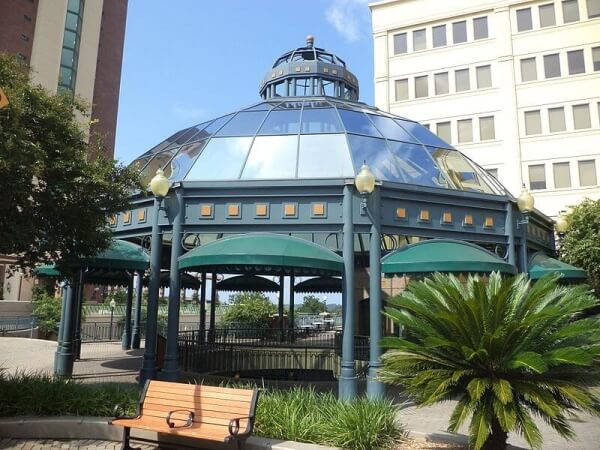 Downtown's prominent architecture and brick sidewalks make the area a terrific site to capture an artistic, Tallahassee photo. For instance, Kleman Plaza contains a gothic looking fountain (Score, no line) and a winding circular staircase enclosed with a tinted glass dome. Group photos have never been easier since the entire staircase lies in plain view from top or bottom, and the dome offers a creative, distinct background. Aside from the ornate staircase, Kleman Plaza also includes a grassy area surrounded by buildings that make a statement like the Capitol building. If you want to show off the city, the downtown plaza immerses you in concrete structures and cosmopolitan backgrounds.
10. Get in the Road Before You Hit the Road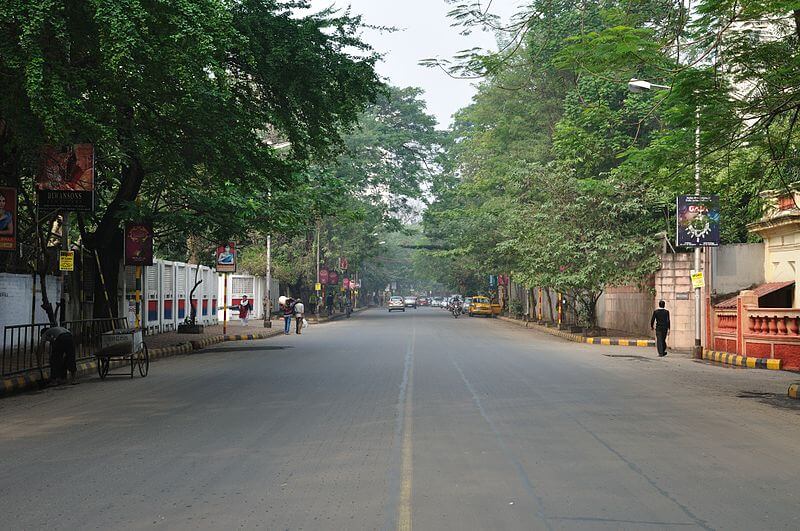 Don't run into traffic on Tennessee St just to take a back shot in your sleek black graduation dress. If you want to live to see the day your diploma is slipped into your hands, find a less congested street to say, "Peace out Tally." Luckily for us Noles, our college town offers the perfect balance between city and small town, so finding a calm road for photos is a piece of cake. Try visiting the scenic and relaxing roads such as Franklin Rd. and Lafayette, Belle Vue Way or Woodward on campus. You may have to wake up early to get the best shot, but the alarm clock is worth demonstrating the endless possibilities. Take the road less traveled and snap photos that could only be seen on your mantle as you reminisce about the greatest alma mater ever.