The Great Housing Crisis of 2019: one major upperclassman dorm swapped with a freshman dorm, a second upperclassman dorm closed for repairs and rising upperclassmen floundering for housing. In trying times like this we must remember that we will survive, no matter how gross the dorm. Of course, our experiences all vary depending on roommates, hallmates, room location and so many other factors, but students have clearly decided a ranking of the upperclassman dorms. This ranking comes out of where students choose to live most often and what housing the College of William & Mary most recently renovated.
And now, for the ranking of the top 10 upperclassman dorms at William & Mary.
1. Hardy Hall
Built in 2006, Carroll Hardy Hall offers a more modern take on the aesthetic of William & Mary. In keeping with the brick theme, Hardy Hall houses about 200 upperclassmen residents in either doubles or singles. Residents can choose either a hall bath or a suite bath, depending on the room. In addition to the general population, Hardy also holds the Mosaic House, a multicultural, living and learning community that thrives on the diversity of its residents. Hardy Hall also has several game rooms and music practice rooms, so students don't have to walk all the way to Ewell Hall to get their notes down. Situated in a central location, Hardy offers easy access to both Old and New Campuses. Furthermore, Hardy provides an incredible amount of accessibility for students with disabilities, including elevators and rooms with first-floor access, which all campus housing should offer. The suite baths can afford privacy to students uncomfortable with the exposure that sometimes comes with hall baths. Although unavailable to upperclassmen beginning fall 2019 (thanks, Res Life), Lemon Hall has the same everything as Hardy. "[Lemon is] vastly superior. Barrett was also newer but the rooms were small and the hall bath was gross," William & Mary senior Alyssa Sze said. Sze also ranked her experience in Lemon a 10 out of 10. Not too shabby for campus housing.
2. Landrum Hall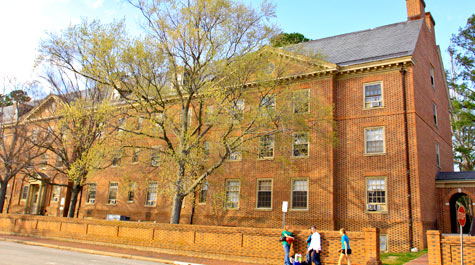 Next, the newest dorm on the campus of William & Mary: Grace Warren Landrum Hall. Upperclassmen who saw its caterpillar stage have born witness to its metamorphosis over the last year or two, even though the construction took way longer than planned and students had to live in temporary triples for the entirety of fall 2018. The 220 Landrum residents live in either doubles or triples, some of which have private baths (which means you can sing in the shower without fear of judgment). Most of the rooms have suite baths, though. As far as accessibility information goes, Landrum excels with elevators that reach each floor, a ramp that accesses the basement and handicapped parking on Landrum Drive. Like Hardy, Landrum also has a central location. "The three best things about Landrum are location (next to ISC, aka [my] second home), the wood floors that offer a sense of homey-ness and the size of the room itself," William & Mary senior Nathalie Nguyen said. She also explains that because if the internal location, Landrum feels like a very safe place to live, especially when walking home late at night.
3. Tribe Square Apartments
Want to get a sense of independent living while in college? Tribe Square apartments sit on Richmond Road, across the street from campus. They sit above Chick-fil-A and other vacant retail dining locations. They opened to residents in fall 2011 and house 56 upperclassmen in 14 4-bedroom apartments. These apartments come complete with full-size mattresses, a full kitchen and a furnished living space. Tribe Square operates on 11.5-month leases, which run from about commencement through the end of the following academic year. These apartments are some of the first to go during housing selection, usually by a few lucky seniors, because they sit right next to the delis (bar hopping) and Wawa.
4. Barrett Hall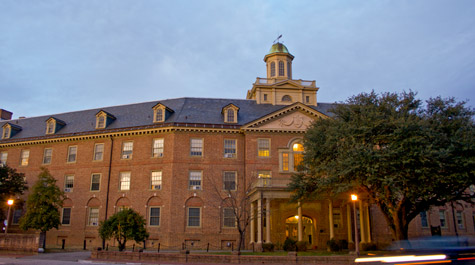 Visitors often first recognize Kate Waller Barrett Hall as a part of the College campus when coming to William & Mary. Its iconic corner tower indicates to prospective families that they have finally come home to the College. Built in 1927 and a women's dorm until 2005, Barrett houses about 180 residents in its building in either doubles or triples. Situated near Old Campus, the parlors and expansive back porch allow for comfortable and serene study and social experiences. Resident Shreyas Kumar '21 describes Barrett Hall as a "happy medium in terms of quality on campus" and "better than freshman housing," even in spite of the need for repairs and the bug problems, which, let's be honest, exist in all freshman dorms.
5. Chandler Hall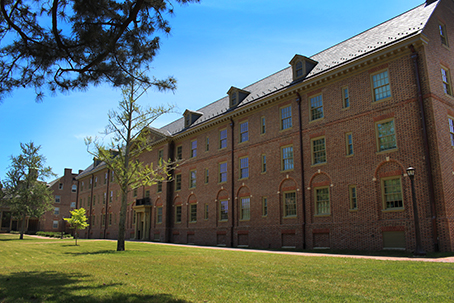 Chandler Hall opened in 1931 to female students, at one point holding sororities. Eventually, like all other dorms on campus, it became co-ed. In 2014, Chandler went under substantial renovation to update it and now students pursue it fiercely when deciding on housing. About 145 residents live in Chandler in suite-style dorms with relatively high ceilings and individually controlled room temperatures. Sitting between Barrett and Landrum, students with classes on both Old and New Campuses benefit from its central location. Despite its clean, new feel, Chandler has a few significant let-downs. Accessibility-wise, Chandler lacks wheelchair access to anywhere except the first floor. Chandler does not have elevators like in Hardy or Landrum, and only stairs carry students between floors. When asked to compare Chandler to other places he's lived on campus, William & Mary sophomore Oliver Ring said, "Chandler is nicer than Botetourt and I especially appreciate the suite-style bathrooms as opposed to hall bathrooms." According to Ring, the benefits of living in Chandler include convenience to Old Campus, huge windows and suite bathrooms in good condition.
6. Bryan Complex
Since the 1950s, Bryan Complex provides a home to 324 upperclassmen throughout the five dorm buildings. Residents enjoy easy access to bars and Wawa—and that's all we care about, right? Residents have either hall- or suite-style living and live in either doubles or singles. Bryan Complex lies right next to Sadler and Zable, so food and athletic events never run short. Amenities include a music room and laundry in the Bryan basement. Plus, it used to house former FBI Director James Comey (I mean, who wouldn't want to live in the hall of this political icon?) Unfortunately, not all residents have the same experience in the most popular dorms. For Rachel Akers, her dorm was plagued with mold, it was too small and it lacked accessibility. When asked if she would recommend Bryan Complex to other students, she responded with, "F–k no." Enough said.
7. Fraternity Housing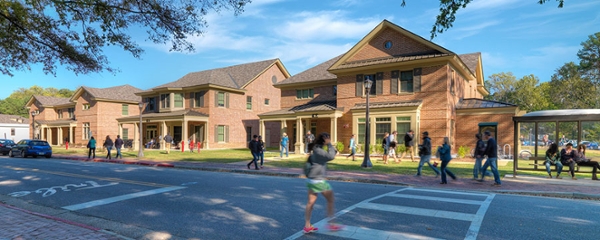 The new fraternity houses opened their doors to brothers in 2013, replacing The Units (now known as Green and Gold Village). Students can find the fraternity houses along Ukrop Way and Yates Drive on New Campus, with easy access to the Caf and the Rec. The houses come with full kitchens and gathering spaces for chapter meetings. About 17 students live in each fraternity house, but the residents don't all have to be a member of the respective fraternity. The houses also have elevators, which allows for accessibility for students with disabilities. (And for any sorority girls out there, William & Mary's Panhellenic sororities each have a house in which about 16 sisters live, but the lack of maintenance for those houses, unfortunately, means that Sorority Court does not make the top 10.)
8. One Tribe Place
Although One Tribe Place will close for repairs during the 2019-2020 school year, it still makes the top ten places to live on campus. With its creepy, old hotel vibe and spacious rooms, OTP (or "Ho House") provides a unique living experience to its residents. Rooms in OTP come furnished with a full-size bed, large closets, an armoire, a desk and chairs. The large common spaces can serve as areas for club gatherings. I once had a Women's Chorus get-together in a kitchen in OTP. Some of the lounges even have grand pianos where students can gather and play music together or practice on their own. Residents of One Tribe Place certainly have their opinions on the current state of the building. "It is spacious, it has air conditioning and you get your own private bathroom," William & Mary junior Cassie Heyman-Schrum said. The spacious rooms allow for lots of storage, something usually in short supply for on-campus housing; the air conditioning gives some relief during brutal late-summer humidity and the private bathrooms, along with the potential for a single room, can provide some students a sense of privacy and safety because not all students feel comfortable or safe living and bathing with roommates or a hall.
9. Ludwell Apartments
The Ludwell Apartments sit on Rolfe Road, about a five to ten-minute walk from campus. Ludwell provides residents with options through the flexible housing program, which allows students with needs for privacy to feel comfortable and safe in their home. However, Ludwell lacks accessibility for those with physical disabilities as well. Even more, flexible housing can allow couples to live together, which doesn't always come easy for a serious college-age couple. Apartments in Ludwell come with full kitchens, a mostly furnished living space (although the furniture varies quite a bit from apartment to apartment) and self-controlled air and heating. 271 residents live in the Ludwell Apartments in either double or triple units. The laundry for Ludwell lies in the basement of 504. Despite the downfall in regards to laundry, upperclassmen love living in Ludwell. "It's spacious, it has a kitchen, there are families with cute kids in the neighborhood," William and Mary senior Sarah Miner said. "Every now and then [the kids] will set up a lemonade stand."
10. Jefferson Hall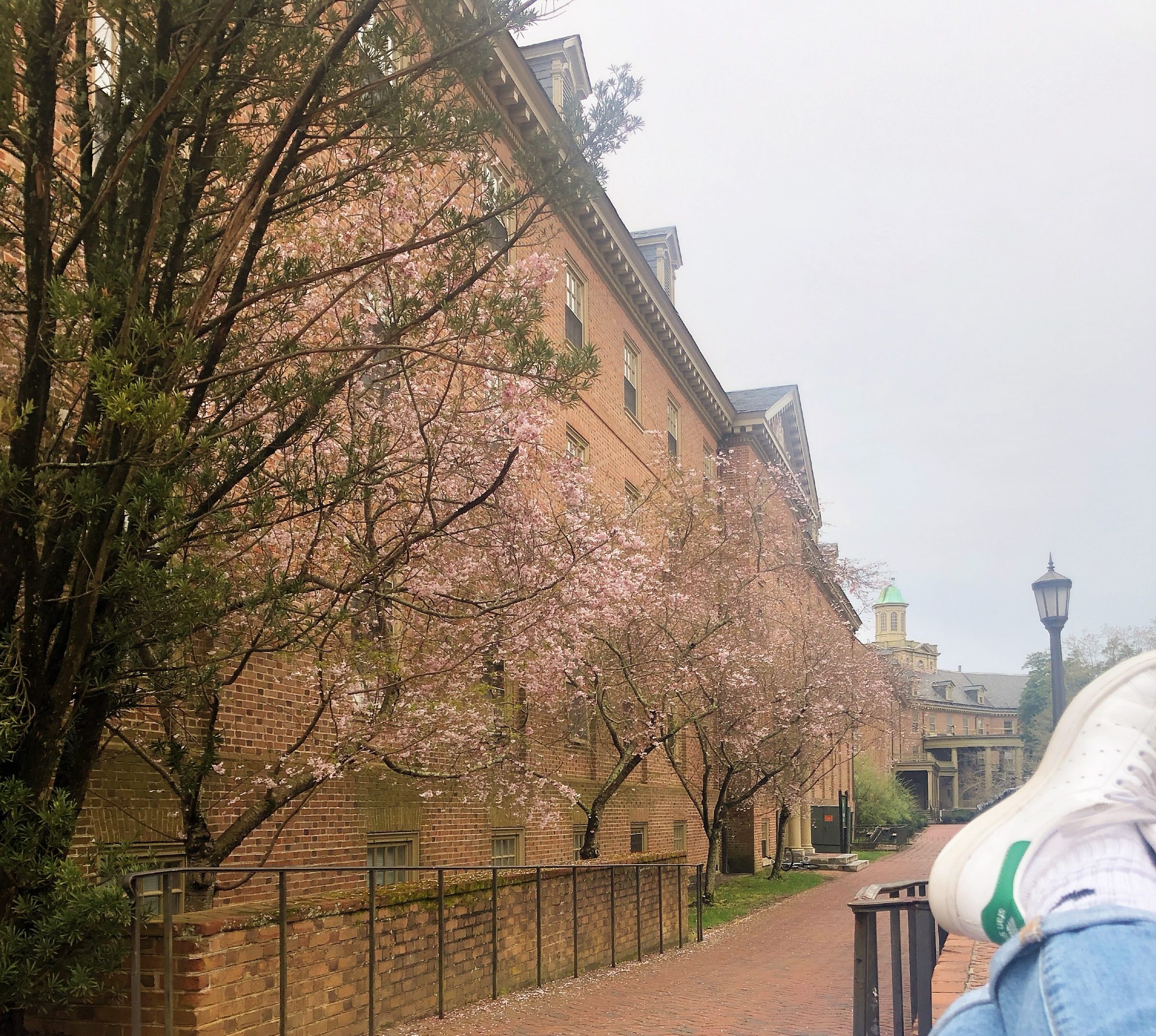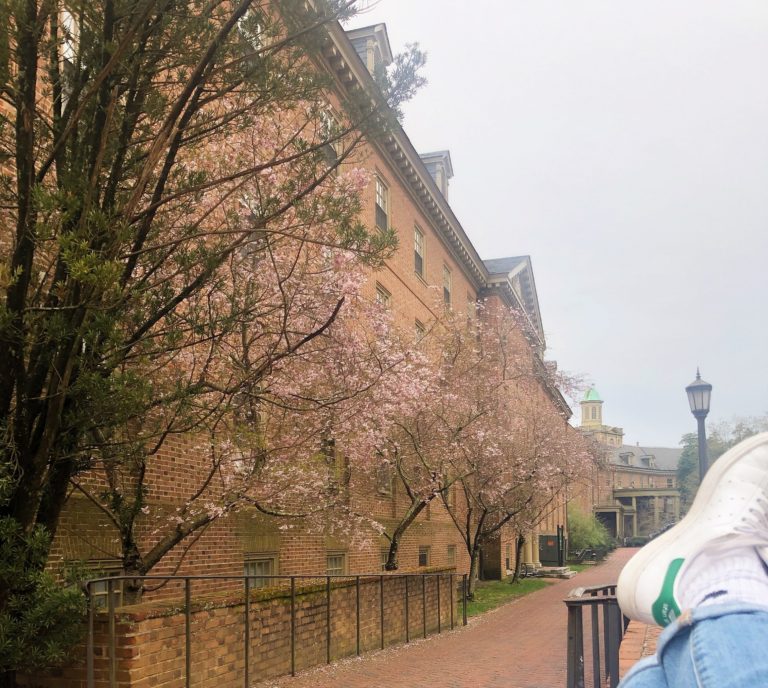 Jefferson Hall opened in 1921 as a women's dorm, once had a swimming pool and then almost completely burned down in 1983. Since then, Jefferson (colloquially known as "Jeff") has served as an upperclassman dorm, then a freshman dorm and now, once again, will house upperclassman beginning fall 2019. Given the age of the building itself as well as recent history, theories float around campus regarding its potential for ghosts and hauntings (RIP squirrels). As a future resident of Jefferson Hall myself (JBase, let's go), I cannot wait to see the excitement that such an old building brings. I visited Jeff last week to investigate my room and the basement still smells of chlorine, potentially an olfactory relic from its prime. 188 residents live in Jefferson Hall, in either singles or doubles with hall bathrooms. Freshman Kathleen Chellman looks forward to the built-in closets and the slightly larger size of the rooms themselves. Jefferson's one redeeming quality? Its location. Nestled between Old and New Campuses, no matter your area of study you can be sure to make it to class on time. The Jefferson basement, where tour guides take their groups to see a typical dorm room, has handicap access via a ramp and also holds the five sets of laundry machines for the building.