I have to say, there is something about the sunshine baby (As put by one of the best feel-good movies out there: Starstruck). Several components that make up a kick-butt summer: sun, beach, music, food and friends to enjoy all of it with. Now, while I can't secure all of these for you, I can certainly offer you a bucket list of places for all foodies and non-foodies alike to enjoy. Ranging in price and flavor profile, you may just discover your new favorite spot.
Here are 10 Must Eats in Los Angeles.
1. Hanky's Hot Chicken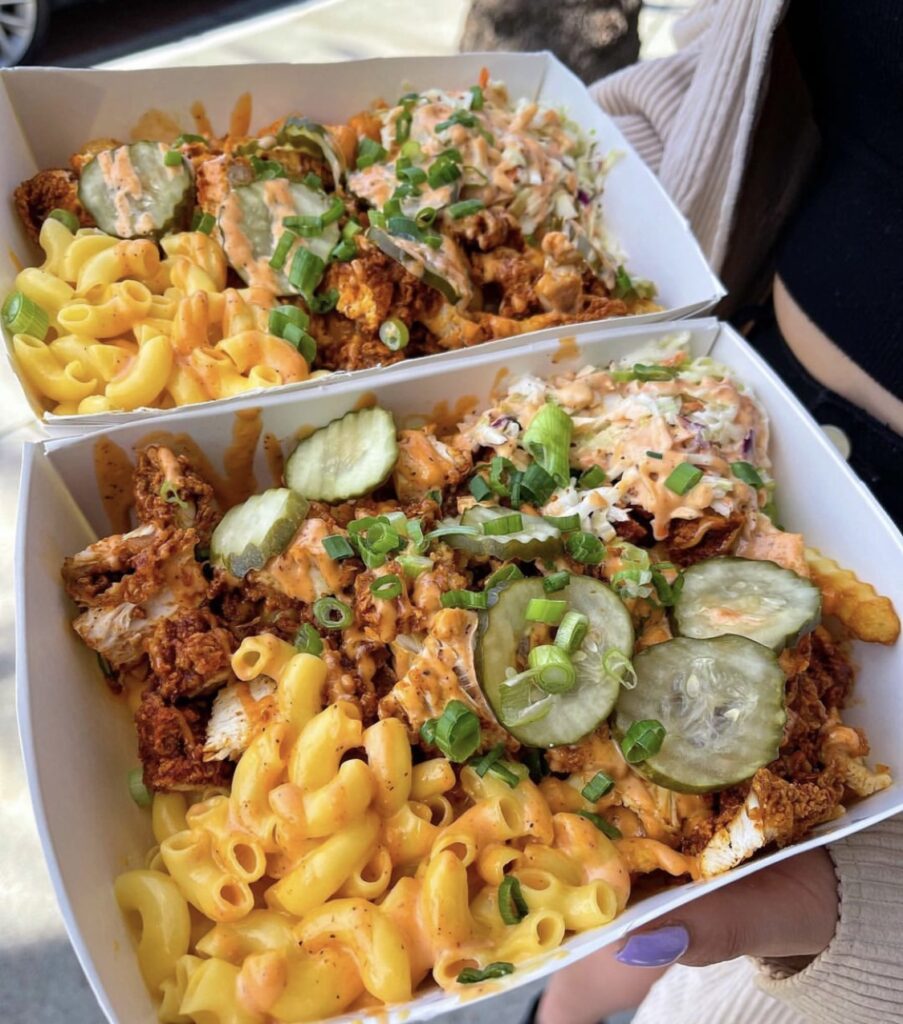 Let's start off strong with this personal recommendation. Hanky's Hot Chicken is most certainly worth the 40-minute drive it takes to get me there. Truly, an iconic spot with some iconic dishes. From their glorious loaded tots to their famous grilled cheese, they definitely have something mouthwatering for you. You wouldn't think laying out in the sun doing nothing arouses an appetite. But it definitely does and luckily, Hanky's got you covered. Plus, if you enjoy some spice, watch out because the levels of spice might just knock your socks off. Stay on the lookout if anything goes by Hanky's Hot.
2. Tsujita Artisan Noodle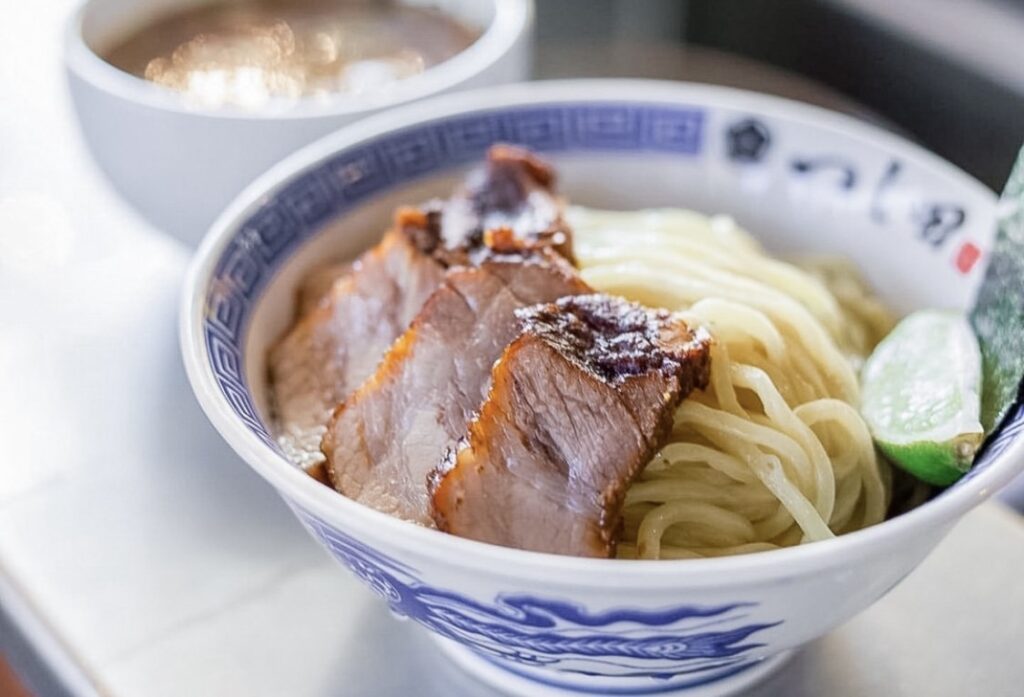 Now, to use colloquial terminology, run, don't walk to Tsujita Artisan Noodles especially if ramen calls your name. Located in Sawtelle, every person I have talked to about this spot agrees that it is undeniably delicious. Going here taught a me a very important lesson: never underestimate the power of the noodle. Maybe even wear a pair of pants with a forgiving waistband or anything with the ambiance of Joey's Thanksgiving sweats from "Friends".
"It's everything I want when I go out ramen. The ramen is amazing, the noodles are cooked just right and the broth is the best I've ever had. It's also just a great experience, they bring the food out quick and the servers are nice," UCLA sophomore Ben Wendell said.
After eating at this spot, all I could only think about when I could come back. And, unsurprisingly, with ramen that imprints on you like Jacob from Twilight, every person I have gone with felt quite the same way. Their warm, comforting flavors and the freshly hot noodles from the stove you watch the cooks perform their magic from, are all part of the magic that encapsulates Tsujita Artisan Noodle. I promise, the wait is beyond worth it. And usually, it's not even all that long.
3. Humble Potato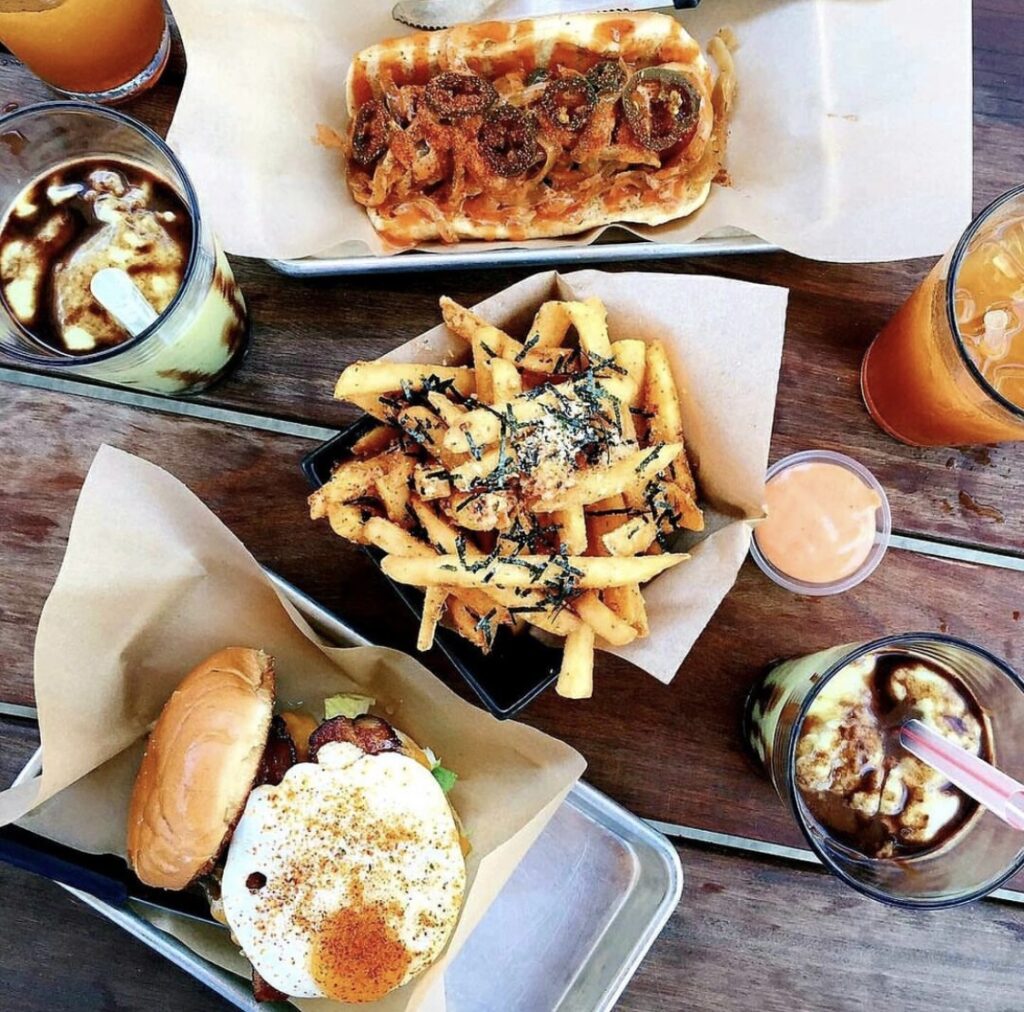 The potato may be humble, but if it wanted to brag a bit about its dishes, I think it would be very much called for. I mean, when Humble Potato does Japanese fusion right why be humble? For a perfect summer, the adjoining perfect burger spot is critical. With options like the delicious Karé fries, the Koke Kokko burger and the Karé Loco Moco, your burger and non-burger world might just implode with delight. I mean if you enjoy Japanese fusion, I can imagine the Humble Potato will earn its spot in your good graces.
"Humble Potato combines the best aspects of American and Japanese cuisine. Only here can you experience the goodness of a curry drenched burger with garlic parmesan nori fries. This is a restaurant that widens horizons…and flavor palette," UCLA sophomore Jordan Tritasavit said.
Not to mention, Humble Potato offers two locations in LA: Culver City and Westchester. So, you might just find a location near you. If you go do me a favor and grab the Poku Bága. It's a one-of-a-kind. That is, it is composed of Kurobuta pork belly with shogayaki marinade, provolone melt, creamy yuzu-jalapeño slaw and wonton crisps.
4. KazuNori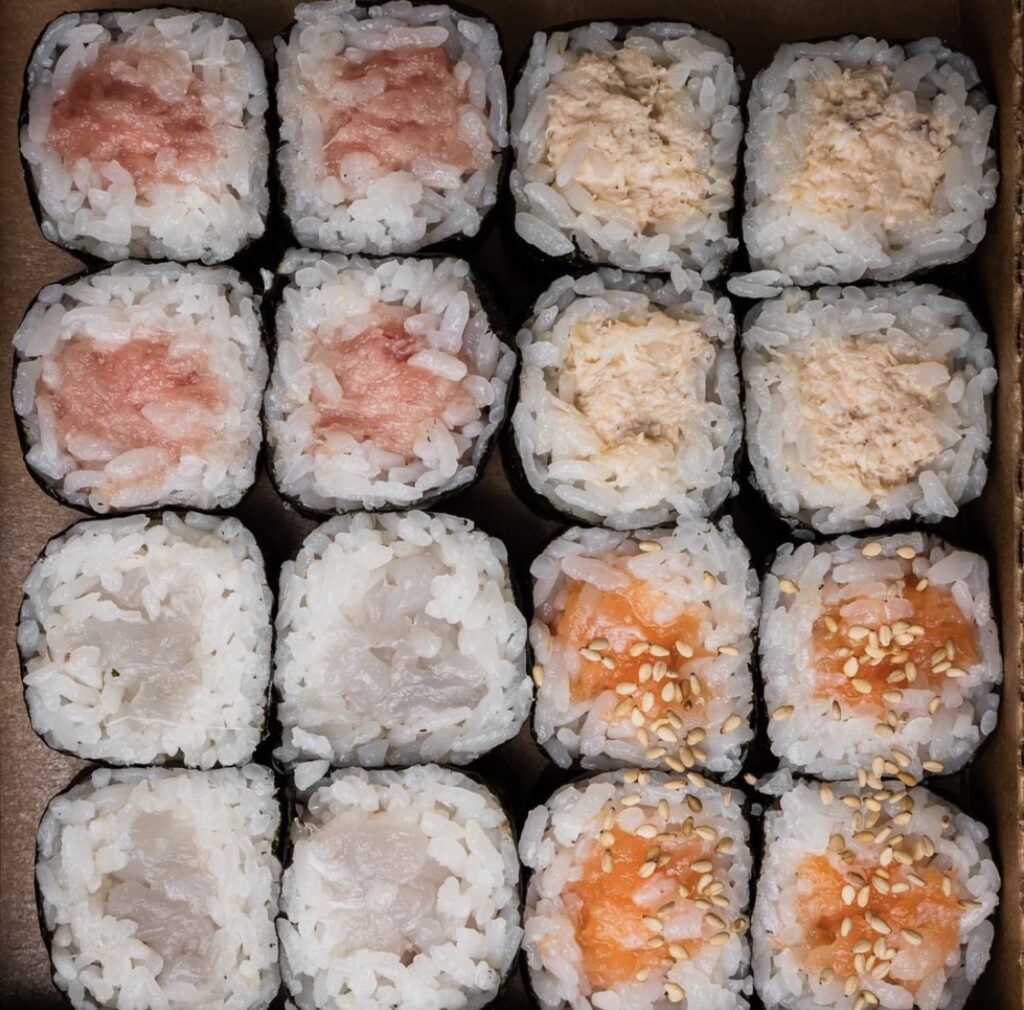 If you want a fun new place to try, KazuNori may be just the place you are looking for especially if you love authentic Japanese style sushi. Sure, the hand rolls taste absolutely delicious, melting in your mouth upon first bite, but another aspect of KazuNori that sets it apart is the seating style. You sit side by side with your party rather than across from them— in a square formation you share with others outside of your party. Now, as I suspect your eyes lit up reading about this solid sushi spot, I'm sure you will be happy to learn that KazuNori is open every day of the week.
5. Wurstküche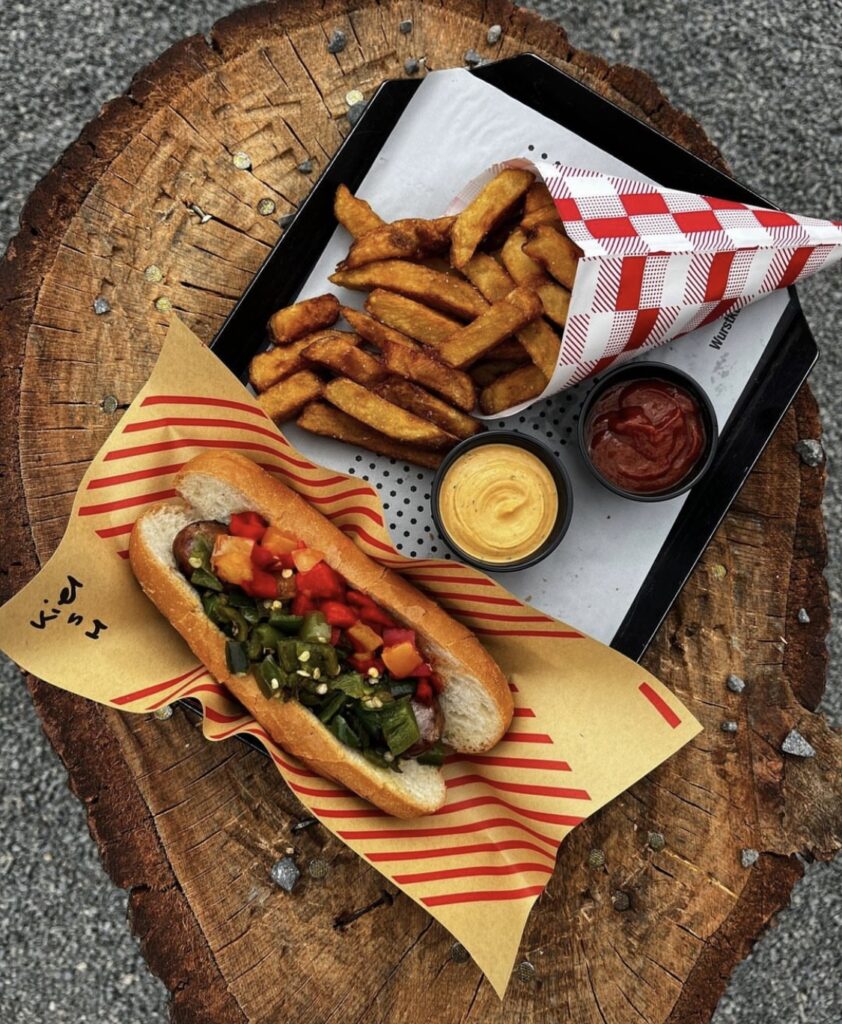 Did someone say gourmet hot dog? Because those magical words that convinced me to go the first time and I have been grateful for that decision ever since. Wurstküche is the ultimate spot place to go for exotic sausage. Served on a freshly baked roll, you also get two toppings and your gourmet mustard of choice. Personally, I always go for the classic bratwurst with its fine cuts of pork, coriander and nutmeg. However, when I mentioned exotic earlier? I meant it. If you really enjoy trying new things, maybe take a look at their exotic menu where you can try their rattlesnake and rabbit sausage described as being buttery and mildly spicy. And don't forget to grab a side of their Belgium Fries known for their white truffle oil glaze.
6. Urban Plates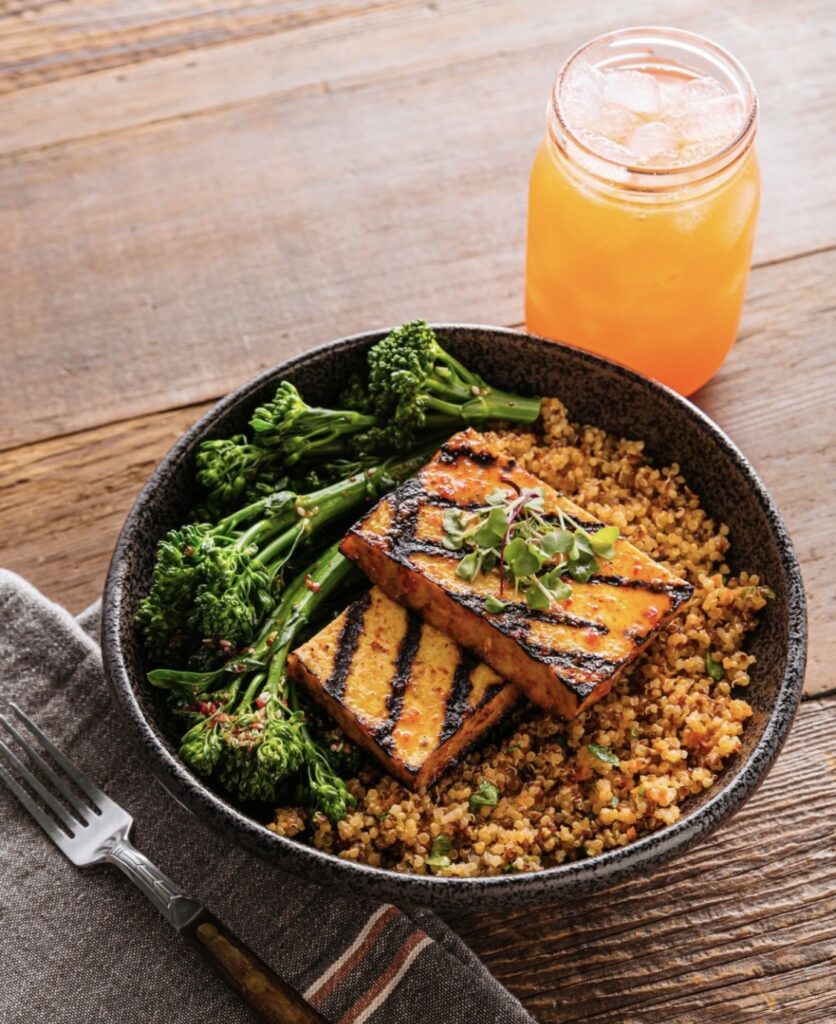 Have you ever not known quite what you wanted to eat? Just that, you know, you wanted to eat? Located in Pasadena, Urban Plates serves an array of classic options you can mix and match to cater to your taste bud's mood at that moment. With plates all styled differently, you can choose from an array of options such as the grilled grass-fed steak, grilled sustainable salmon, grilled cage free chicken and more. I know I have my eye on the "four up" where you can choose 4 different sides as your plate (for all the sides lovers out there).
7. Lee's Tofu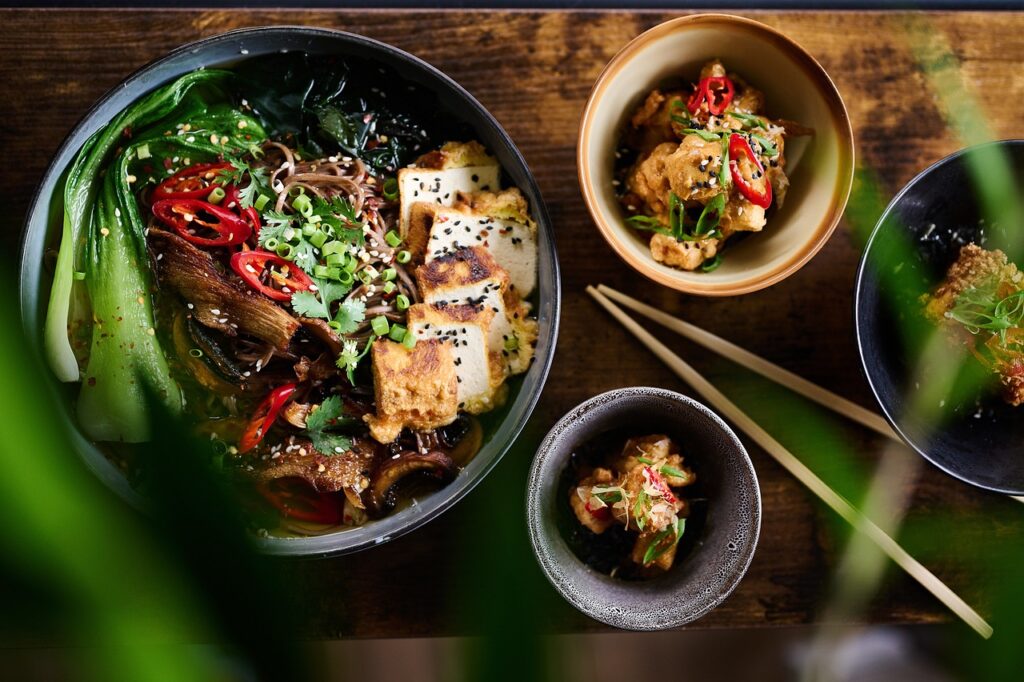 Located in Gardena, Lee's Tofu is a must. Home to some undeniably delicious dishes, Lee's will leave you both fully satisfied yet longing to come back for more. A couple of their most popular dishes range from their Tofu soup to their juicy Short Ribs. Yum! Do not put it past Lee's Tofu to suddenly become your new favorite spot with its comfy atmosphere and cuisine that will make some unforgettable food-filled memories.
"The cozy atmosphere of Lee's Tofu along with the quick service and undeniably flavorful food makes for the perfect meal. While I gravitate towards the traditional hot pot, Lee's Tofu has a diverse variety of authentic Korean dishes. To me, Lee's truly represents Los Angeles as a delicious spot of authenticity and culture," Duke University sophomore Samera Eusufzai.
Luckily for you, Lee's Tofu stays open every day of the week. You can count on a yummy meal anytime from 11am-3pm to 4pm-9pm. And if it's a stay-at-home kind of day, you can also get Lee's Tofu through Uber Eats. So, no matter your mood, you can ensure a delicious meal is always in the realm of possibility. Enjoy!
8. Paradise Bowls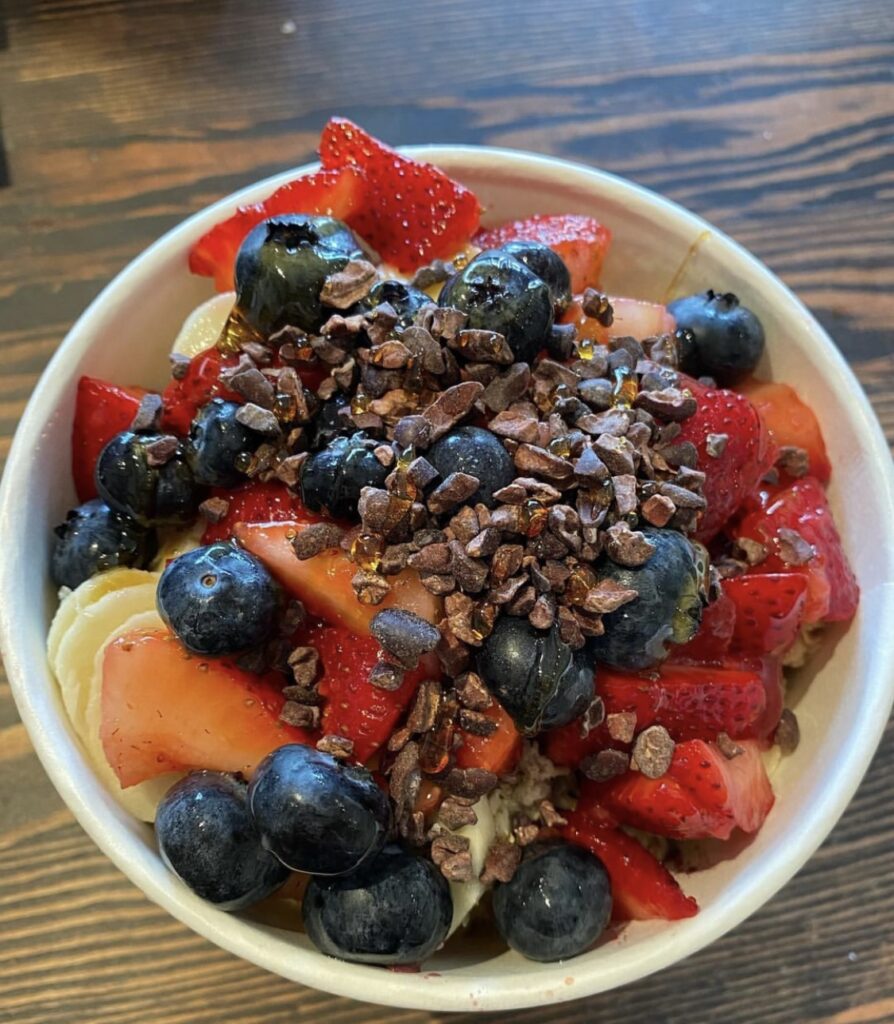 Now, while this is not a restaurant, I could not resist adding it. Paradise Bowls is the spot for summer. I mean, a summer without an acai bowl? Forget it. One of their locations sits right along Manhattan Beach, making it the place to go grab a bowl and munch by the ocean with your friends. You could even go after going for a morning beach stroll. Regardless of the circumstance, Paradise Bowls serves fresh flavors, the juiciest fruits and offers so many options that it can get tricky deciding (but don't worry you will love whatever you end up picking). Personally, I'm a sucker for the Chocolate Arc, but a friend of mine swears by Peach Bum. If you want something fresh but not quite an acai bowl, they also provide a variety of smoothies and pitaya bowls to make your summer foodie dreams come true.
9. North Italia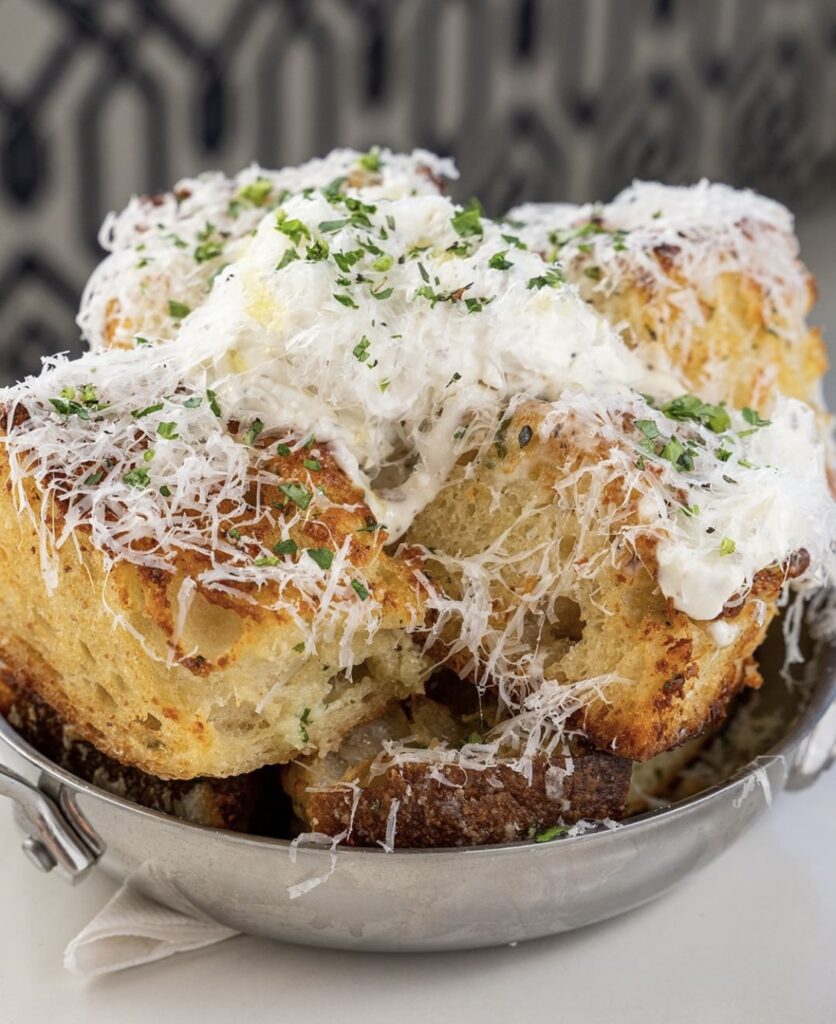 Feeling like dressing up a bit before going to dinner? North Italia is the place to go. Now, if you decide to give it a visit, I ask that you get the White Truffle Garlic Bread. This magnificent creation easily takes the cake as one of the most memorable concoctions I've ever tasted. After trying it for the first time, it instantly became a must-order whenever I go. Moving on from small plates, they have a spaghetti and meatballs that just hits the spot, a famous squid ink tonnarelli for the seafood lovers out there and my personal favorite the strozzapreti, with its perfect balance of greens, chicken and light, glossy sauce.
10. Kang Ho Baekjeong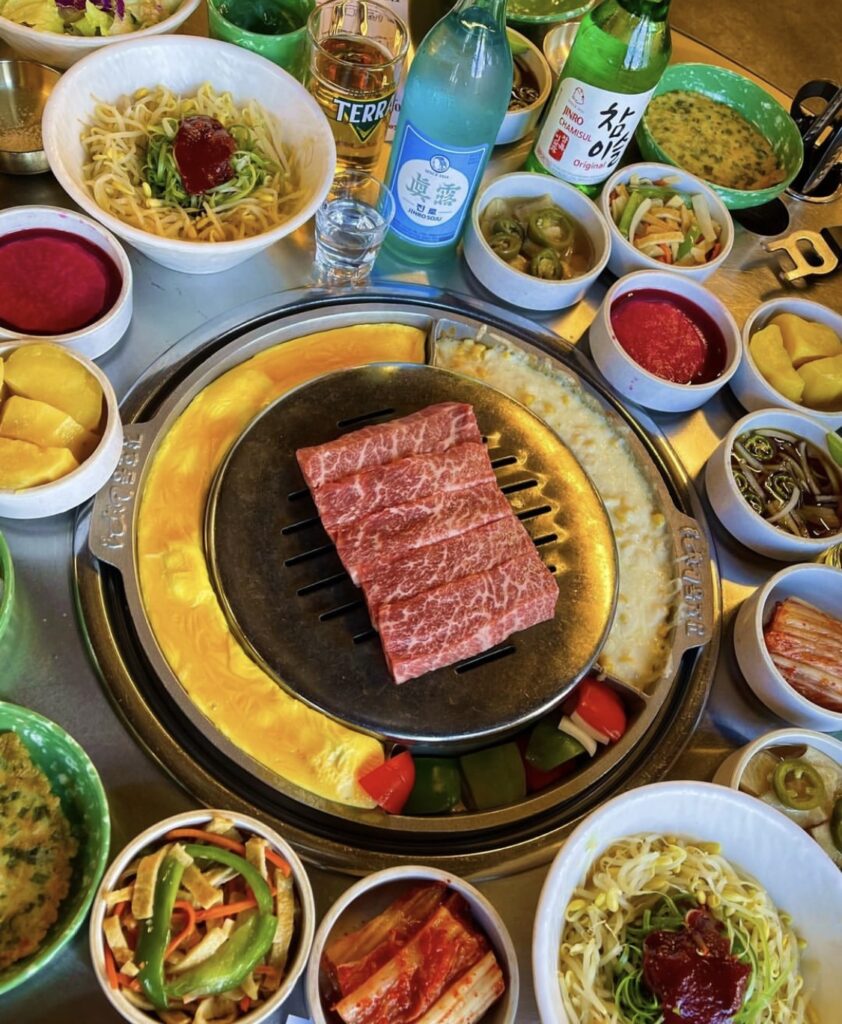 Mentioned last, but certainly not one to overlook, Baekjeong stands as the best spot to eat for any meat-lover. Looking for a new never before taste tested spot? You won't find disappointment here. Open Monday through Sunday, this spot will always have your back. Not to mention, it stays open every day until midnight (except Friday and Saturday when it opens until 1am).
"Baekjeong is a Korean barbecue restaurant with multiple locations in California like DTLA, Torrance, Irvine, etc. It is one of my personal favorite kbbq places to go with friends and family. There is always usually a wait, but it's always worth it. The service is great, the restaurant is always so lively with people and music, and the food is delicious. It's a great place for this summer as it offers tasty food and it's constant liveliness is perfect for an upbeat summer meal," Torres Santa Clara University sophomore Avary Torres said.
Korean Barbeque is the name and Baekjeong mastered the game. With their unforgettable rib eye steak, marinated short rib and absolutely delectable beef brisket, you will leave full and satisfied. I hope you enjoy your time there, which I'm quite positive you will. Unless, of course, you walk the vegetarian path.