Coffee lies at the core of many college student's experience. From early morning tests to late night study grinds to every moment in between. Quality coffee shops and studying environments stay a necessity for any college town. Auburn comes equipped with multiple coffee shops that fit the vibe of any kind of coffee drinker. Whether you like hipster chic or warm and cozy, a place in Auburn waits for you.
Read below to find out the 10 best Coffee Spots in Auburn, Alabama.
1. Ross House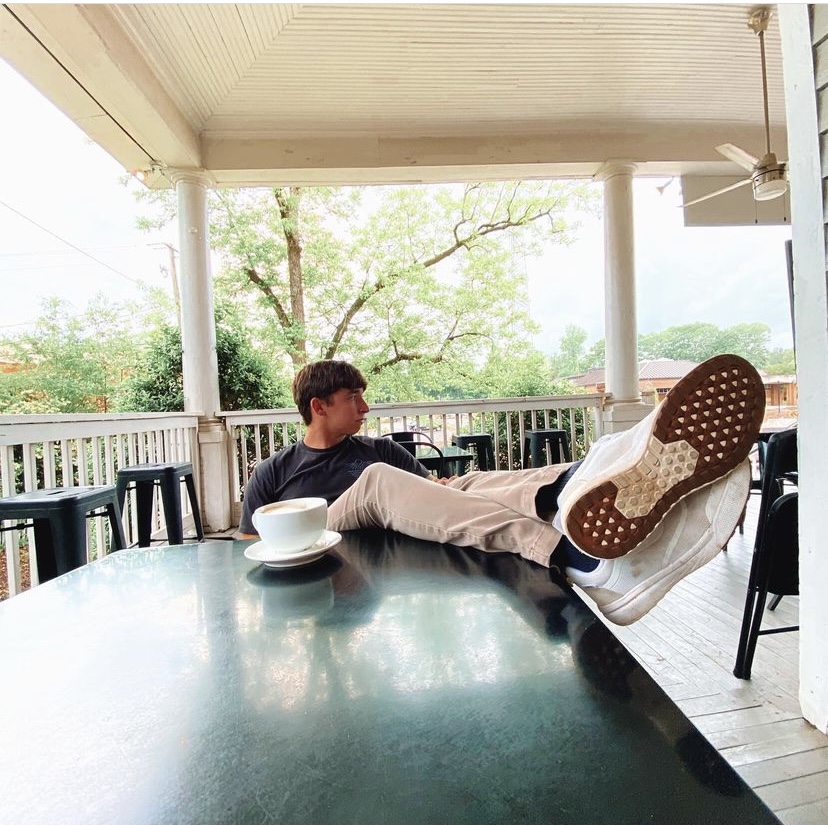 Ross Coffee House brings home to you…literally. This refurbished home makes the perfect spot for coffee goers in the Auburn area. Ross House holds the title of "Best Coffee Shop in Auburn" and considers themselves proud since many worthy competitors battle for this award. With the set-up of a house turned coffee shop, you literally drink your coffee in the comfort of a bedroom or dining room. Walking up to this cheery green house, you find its 111 years old walls filled with rich history and good coffee. With a wraparound porch and wooden infrastructure, this coffee spot creates a homey environment that eases you into relaxation.
"Ross house is by far my favorite coffee shop in auburn. It not only has happy vibes but also has the best coffee and food around. Makes studying 10x better," Auburn University senior Kate Shroyer said.
On the front porch, sip on your latte in the fall breeze or cozy up in one of its four converted bedrooms during the chilly winter days. If you miss the sweet smells or the comforting feeling of being home, Ross House provides that for you. Ross House sets itself apart from other coffee locations by offering a lunch menu. Located right off of campus and directly next Auburn University dorms, this location provides a close distance for students living on campus. Your coffee experience will not get let down by Ross House.
2. Well Red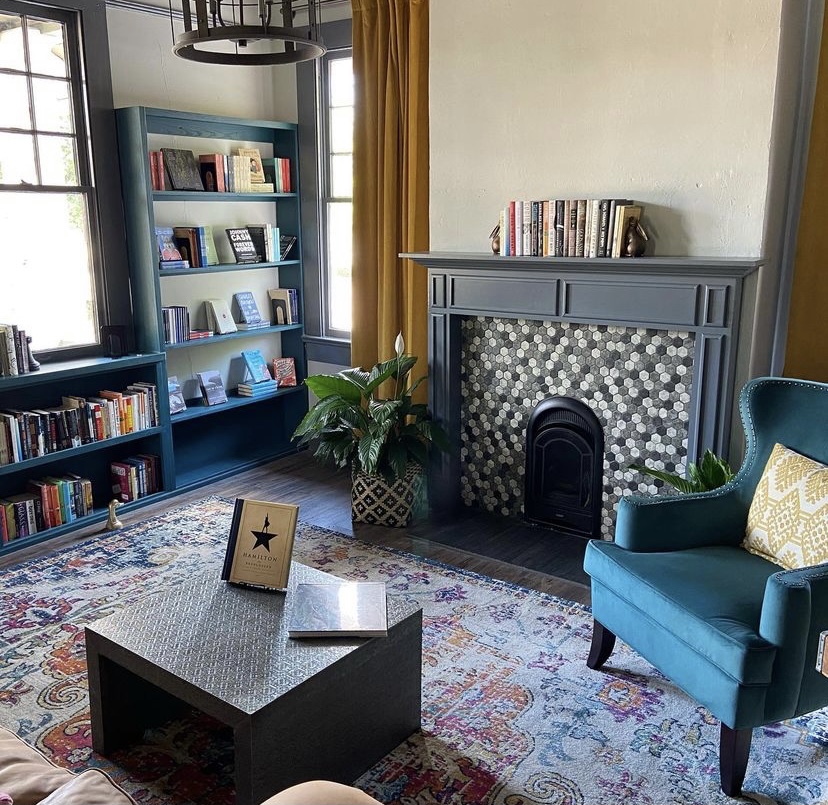 Well Red just recently added itself to Auburn's coffee shop scene. The play on words in its name signifies the bookstore turned wine bar. From yoga on Sundays, to special visiting authors, Well Red incorporates weekly activities for visitors to partake in. Well Red puts a twist on your average coffee shop as a study all day and sip all night kind of vibe. In addition to selling books on site, Well Red offers curbside and ship to home options too. As you walk in, the forest green bookcases immediately transport you into a world of books and coffee as they contrast the colorful books that rest inside. Red, yellow and navy chairs made of velvet line its walls, creating a happy and stimulating environment for its visitors.
3. Mama Mochas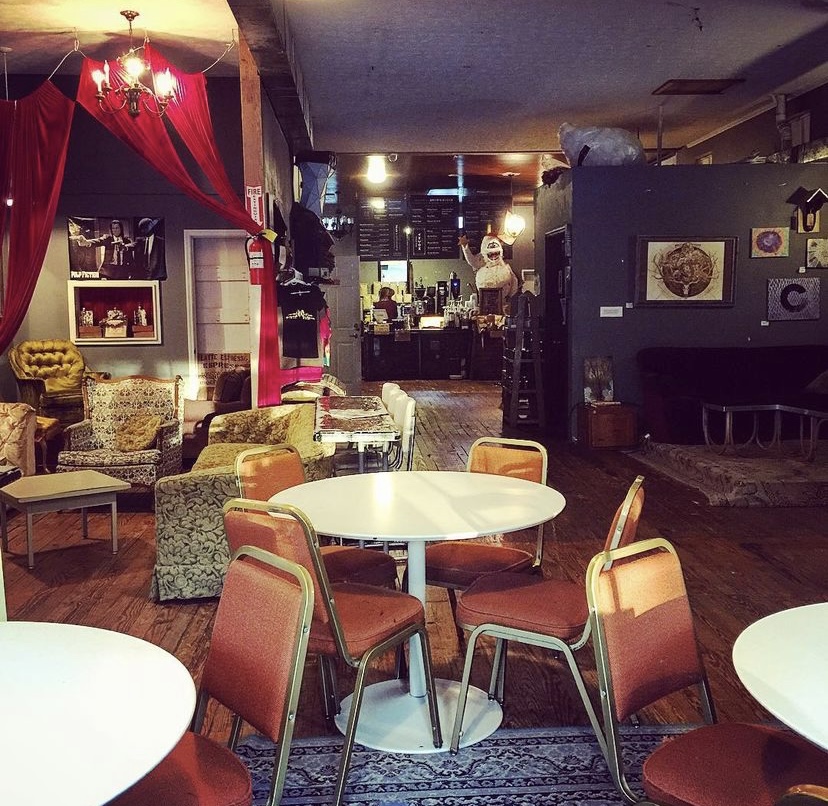 For Auburn's local hipsters, Mama Mochas creates hipster vibes through its groovy music, natural coffees and chill environment. As a family-owned business, a homey and inviting feel permeates its walls and welcomes every type of customer. Located right off the Hill, Mama Mochas provides the perfect spots for students looking for their quick coffee fix. As you enter, you will immediately notice the array of couches in front of you. The mismatched, hodgepodge type of set up gives off similar vibes as the iconic Friend's coffee shop, Central Perk. On their website, the hippie vibes continue with their "Merch and Hippie Store" selling merchandise to inquiring individuals. Along with comfortable seating, Mama Mocha's offers vegan friendly options in their pastries, brunch foods and coffees.
4. Uniq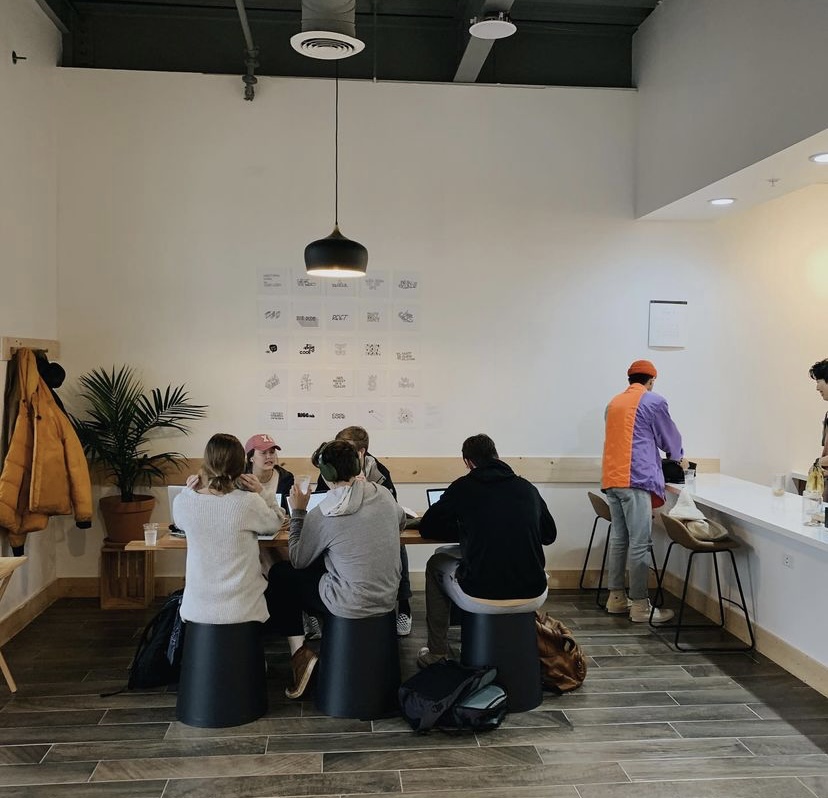 This small and cozy coffee shop lends a helping hand to those in search of a relaxing place to study and fuel up on caffeine. While Uniq stands small, the immaculate relaxing vibes make up for it. A relaxing and coffee lover friendly environment found within its walls reinforces the excellent customer service and experience stressed on their website homepage. Found flourishing from the walls, vibrant greenery grows as a backdrop to the white marble countertops that rest in the middle of the shop. Contrasted to the white walls and light wooden tables, this spot gives off clean and relaxing vibes, giving you the opportunity to sip your iced coffee in peace.
5. Coffee Cat
Coffee Cat serves the coolest cats in Auburn. Inside the store, you will see one long community table that stretches almost the length of the building. This minimizes the fight for finding and securing a table. Not to fear though, if you do want some privacy, a few smaller tables exist in Coffee Cat as well. Warm colors of reds and browns brighten up the inside while creating a cozy and restful environment at the same time. Each barista puts a lot of effort into the quality of your coffee by using locally sourced ingredients, always ensuring a quality visit to Coffee Cat.
6. Oil Book Sellers
Oil Book Sellers, nestled in the heart of downtown Auburn, provides the perfect escape from the hustle and bustle of daily student life. As an independent book seller, Oil Book Sellers stand on their own in terms of creativity and coffee. This coffee shop just now makes its name as a notable coffee supplier to Auburn students solely because of their daring and tasty coffee concoctions.
"Oil Book Sellers will always have my heart. their specialty lattes and coffees named after famous books makes the shopping experience so much better. it's places like this that makes auburn feel like home," Auburn University senior Bess Tiller said.
You get the option to order a regular coffee or try a drink inspired by Auburn's local authors. That means the word of books intertwines with the world of coffee. For bookworms across the board, this coffee shop provides a sweet escape. Oil Book Sellers really combine the world of books and coffee through their menu, decorations and overall theme of the store itself.
7. Sidetrack
Found a little farther away from campus in Opelika, Sidetrack coffee pulls in students from far and wide. The ability to choose how much you want to pay for your drink sets Sidetrack apart from any other coffee shop in the Auburn area. So, theoretically, you could pay 25 cents for a large vanilla latte, or you could pay $10, the price falls in your hands. Individuals who decided to leave college established this creative coffee business. Passion drove them to the heart of downtown Opelika where they still reside.
"My sister took me to Sidetrack when I came to visit her freshman year. They had the most creative coffees, and I absolutely loved the vibe in there. I honestly paid more than I should have because they left it up to me to choose what I wanted to pay," University of Tennessee junior Elizabeth Duncan said.
In the store, its walls decorate themselves with light wooden fixtures creating an airy and fresh feeling. The bright windows and light wood contrast the big green plants that decorate its floor. Found on their website, a continuous Spotify playlist exists for whoever wants to listen to what currently plays in their store. This image stimulates yet entrances customers, making it hard to get sidetracked at Sidetrack!
8. The Well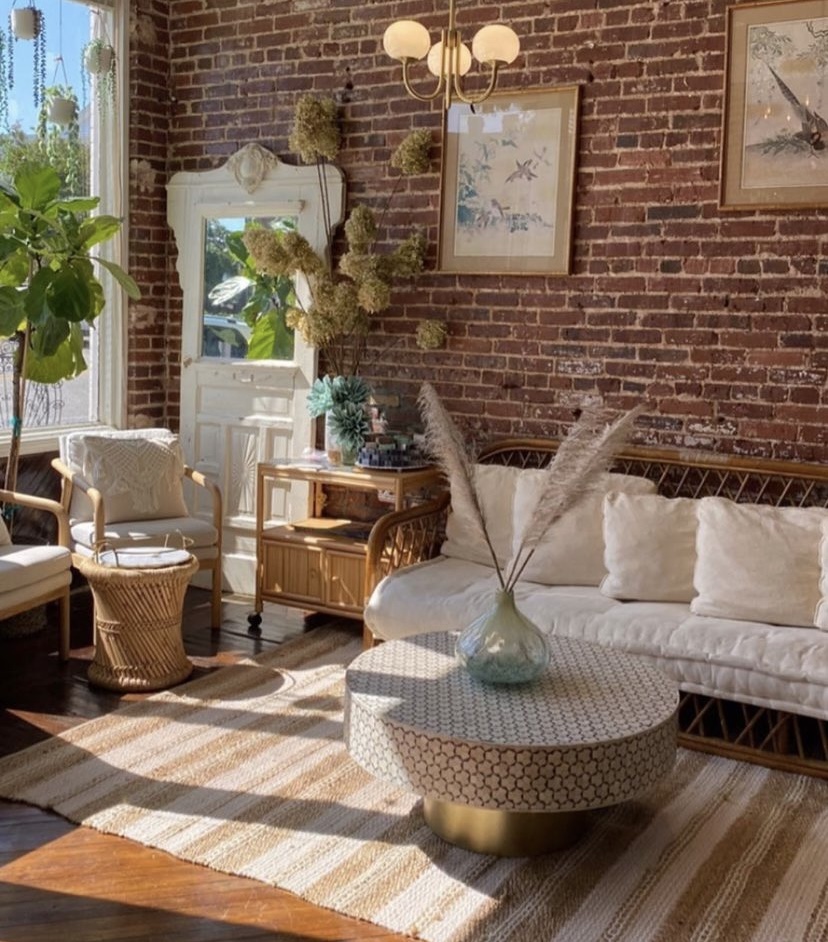 The pink and dreamy aurora of The Well inspires and entrances its visitors. Decorated with ornate yet soft pink hues and fixtures, the Well provides an aesthetic experience. With an airy build, the open construct in the Well never leaves you feeling confined. This gives you freedom to roam around and enjoy the experience. It seems like the kind of place that would sell tea and crumpets. If you switch out the crumpets for coffee you get the Well.
"I went to the Well my sophomore year when it just opened and thought it was such a fun experience. The whole place was cute and pink and they served really good coffee. I need to go back." Auburn University senior Bess Tiller said.
As you sit and chat over a drink, the Well gives customers the opportunity to receive a pedicure from one of their in-house pedicurists. Talk about head-to-toe service. Additionally, the Well also offers beverages such as collagen water for health connoisseurs. Their downstairs area also serves as the perfect place to snap a quick Insta pic. With its dainty and delicate decorations, the Well creates a soothing experience for any customer walking through the door. Whether you come for a latte or to catch up with a friend, The Well will treat you very well.
9. The Bean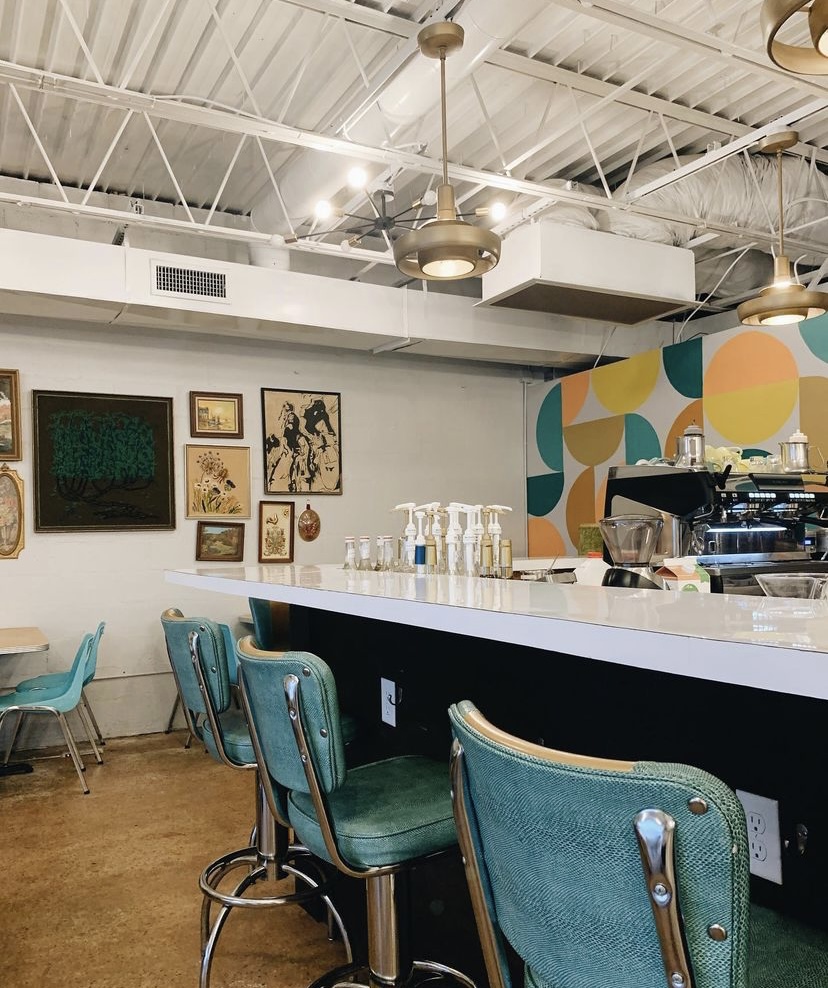 Well-known for their decadent and delicious cinnamon Rolls, the Bean leaves no customer with an empty stomach. Along with satisfyingly good coffee, the Bean offers an array of savory and sweet treats. One aspect that makes the Bean stand out from its coffee shop counterparts: they serve coffee from fair trade roasters. This means that each cup sold goes to making sure farmers receive fair wages in globally impoverished countries.
"The bean has the best treats especially their cinnamon rolls and their homemade cheesecake when they have it on the menu!" Auburn University senior Caroline Bibbee said.
It resembles kind of a 50s diner vibe with its mid mod chairs and barstools. Accompanying the 50s vibe, big windows let in so much bright and happy light. Sitting in this coffee shop sends relaxing and invigorating vibes to any coffee fanatic. This coffee shop serves as the perfect spot to sink your teeth into a pastry and a good ole cup o' joe.
10. Ristretto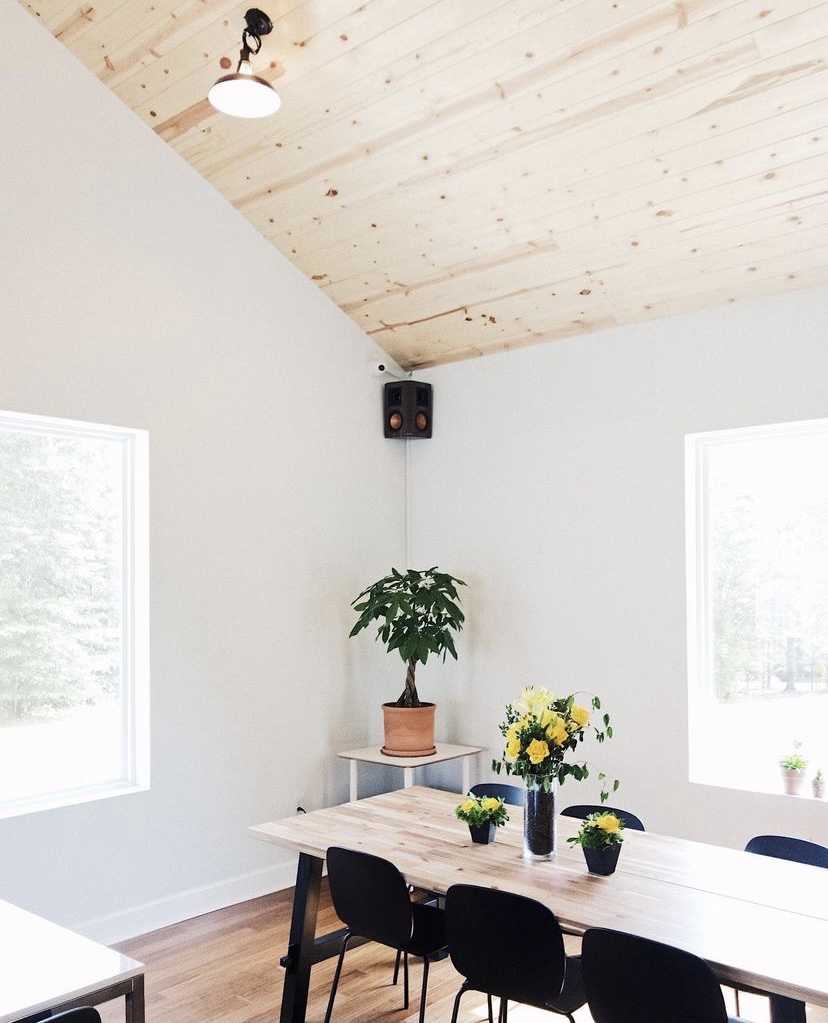 Ristretto sits outside of campus in Tiger Town. This hidden gem of a coffee shop makes itself the mac daddy with two floors dedicated to coffee, studying and a good chat. The top floor includes a silent room for serious studiers, with a conversational area located right outside. These two floors contain white marble countertops, white walls and an incredibly stimulating experience. If experimenting with your tastebuds excites you, look on their website to see the new coffee concoctions they temporarily feature. A simplistic vibe, Ristretto creates the perfect place to spread out your homework and destress from the day.