Politics doesn't seem easy, and often, we do anything we can to avoid the topic. We all know too well that awkward moment when it shows up. Especially when you don't share the same political views with someone close to you. Or even worse, when you sit at a dinner table with family members who hold opposite views, and you just know it won't end well. In fact, you know it will end in another fight. Stressful, I know, but politics can also be quite enjoyable in stress-free environment. It can help you achieve great experience and prepare you for your future career, no matter of the field.
Together with former and current members of student government, check out this list of reasons on why you should apply for a position.
1. Above & Beyond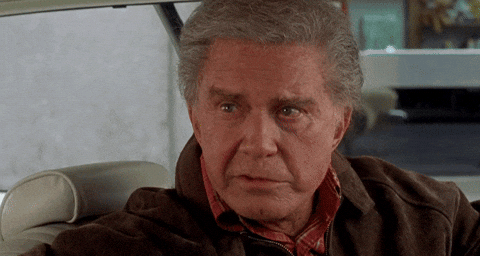 Student government goes above and beyond what other organization do. If you wonder what the differences between being part of any student organization and student government, here's the answer.
"While other organizations did help make a change on campus, SGI goes above and beyond. When we saw injustices on campus, as governing body we were able to go to leadership and advocate for our peers," St. John's University alumnus and former student government member Rebeka Humbrecht said.
While organizations often focus in one niche, student government looks at the campus and all activities happening as a whole. The student body holds the ability to reach the school's administration to get a lot of things done and out of the way for students. However, as they said, "great power comes great responsibility," so the job oftentimes means, just as Rebeka said, advocating for those on campus who need you. Last semester student government facilitated town hall meetings between resident students and administration to help advocate for residents and facilitate smooth transition to commuter only campus.
2. Crisis management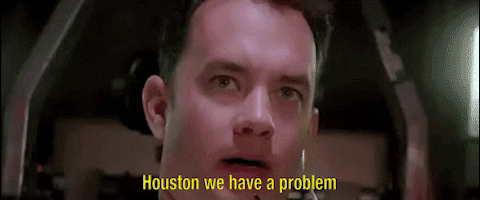 A lot of people want a problem free life with as little chaos as possible, but as college student and young professionals know best, it doesn't always roll that way. Crises happen: you forgot about that paper that was due last night or suddenly the PowerPoint you prepared got lost. How do you react when a crisis happens? Maybe you wish you could just think about a swift solution, but all you can do is panic. This could be something student government can help you with.
"Being in SGI during the Covid-19 pandemic is something I will forever be grateful for. Through the uncertainty, our leadership was tested, and we were able to prevail. It helped show me that as a strong team, nothing is unachievable," St. John's University junior Richard Neri said.
Yes, we all hope another pandemic will not test a student's ability to lead in a worldwide crisis, but small crises happen in student government regardless of global events. Student government teaches what to do and how to be a great leader not only on daily basis, but also when you find yourself saying, "Houston we have a problem."
3. From Greek Life functions to the top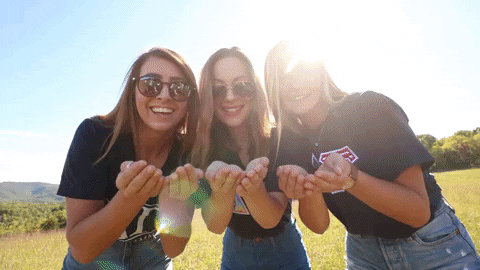 You served an important position in your sorority/fraternity and want to bring your actions to the next level. Student government awaits! Sororities and fraternities, similarly to student government, offers a chance at leadership—just at smaller scale. Leadership experience always receive a warm welcome, but if you find yourself faced with bigger problems and challenges? Student government makes a great option to try something new.
"Each day presented, a new challenge and a way to grow. Due to this I wanted to take the skill I gained and apply them to the position of St. John's Senator, to engage more with the community of students in my college as whole," St. John's University senior and former sorority president Alexandra Neri said.
So, if you already helped organize events for your sorority you will love doing campus wide ones like commuter breakfast or ordering food trucks for whole campus. You will probably extend your leadership skills beyond your current reign, You will even see how your sorority or fraternity blends into the bigger campus community! 
4. Communication is a key
Everyone needs to communicate: in classroom, at home, in relationship, at work, communication skills get branded a necessity. You will totally want to improve your skills in this department, and student government poses as a perfect solution. Senators and e-board make up a team and every team needs communication.
"The biggest lesson learned while being in student Government would be the importance of communication. Everyone knows that communication is key, but communication is literally everything.Communicating to be on the same page is a must. No communication is too big or too small," St. John's University senior and former President of Student Government (SGI) Roger Guevara said.
Student government not only covers internal team communications, but also those with local communities. At St. John's student government meets with students for open forums to exchange views on things happening on campus, which pre-pandemic included delicious free donuts. Also, due to student community request themselves St. John's student government plans to make our campus greener with outdoor solar panel charging stations. The art of communication always goes hand in hand with personal and professional life, so if you think you need to work on your skills, it could be a good reason to join.
5. It's a great resume addition, no matter of the field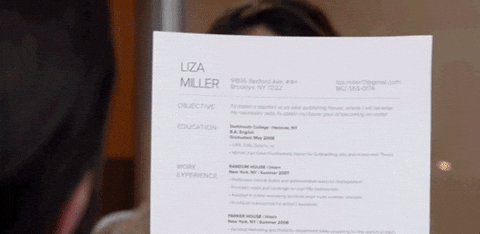 Student government looks spectacular on every resume. Many students former members mention communication and organizational skills, but these two just open the list of things you can learn in student government. You might even be asked about your position during internship interviews.
"Being part of senate and e-board led me to getting multiple internship offers. People like to hear about students that are eager to be leaders, especially in SGI. Becauseit's a unique leadership opportunity where you get to be managing more than just a club" St. John's University class of 2021, Daria Semisynova commented.
Apart, communication and crisis management pose as great additions to any team but learned together in the same environment? It makes you excellent candidate when looking for the job. Student government providing you with all-around skillset. The bonus? Not only do you know that, but employees in all fields realize how valuable being part of student government is.
6. Say goodbye to your shy self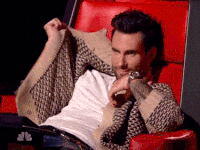 If your shyness comes as an obstacle, student government will help you get rid of it. Similarly, many people deal public peaking. After all, a lot of careers require it—but it is not always easy. Student government helps people overcome shyness and it can help you, too!
"I do think it helps in my major since I am a legal studies major. It's helped me get out of my shyness and embrace talking and coordinating with others, which is very important in the legal field. It has also allowed me to take control of situations and lead, which is something I used to have trouble with, and will surely help me in my career," St. John's University junior Alyssa Corley said.
If your future career also demands speaking then student government makes a lot of sense as well. Members get asked to speak at student government meetings, open forums, events and meetings with members of administration. After that, your shyness dissipates by the time you graduate and move on to a real-life career.
7. Professional setting in stress-free environment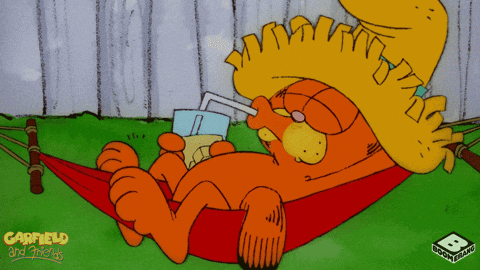 Hunting for internships and jobs can make any student wake up in the middle of the night with cold sweats. The day of the interview often gets filled with thoughts like, "Did I dress professionally enough?" Then comes the aftermath, with questions like, "Did I act professionally enough?" and "Maybe I next time I can say that better?" It can stressful and overwhelming especially with the pressure of falling behind and securing that job or internship.
"Student government has not only helped me in developing myself on a personal level, but also in the context of my field of study. I now definitely feel better versed to carry myself in the professional situations I will be finding myself in," St. John's University senior Alyssa Vecchione said.
You get to experiment and practice professional conversations on much smaller scale: for example, while coordinating events with different offices on campuses. Right now our e-board at St. John's still works to create networking events with Office of Alumni Relations in the fall. It comes handy not only when you look for a job, but also when your actual job asks you to talk to important stakeholders.
8. Business students welcome here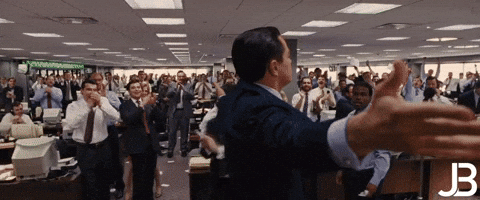 Yes, a lot of politics and law students decide to get involved in student government, but all majors and colleges feel welcome. At St. John's, we can proudly say we represent good ratio of representatives from the Tobin School of Business. Why? Because student government not only makes major decisions, but maintains a long list of other tasks which business students may find interesting.
"I must be aware of the needs of students and develop solutions to best resolve their issues. I also look forward to planning and promoting fun events for St. John's students. My responsibilities correlate to the marketing field, as professionals must be aware of the needs of consumers and as a result, tailor and promote their products to best fit their desires," St. John's University senior Angela Randazzo said.
When applying for a student government role, your major counts towards what position will you use it for. I, for example, am liberal student at a core. So, math and treasury work do not seem like a lot of fun, but for someone else it may be a great work experience.
9. Great law school practice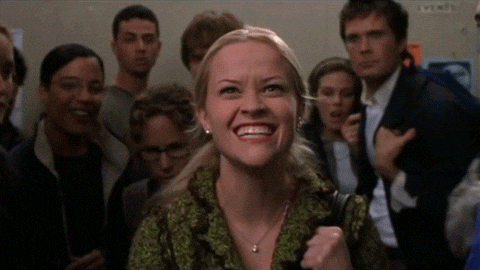 If you cannot wait to for your Elle Woods-like career in law school, student government can be amazing preparation. As Elle discovered in law school and students discover across their graduate studies, you really need to get even more responsible and bring your time management A-game for that next level.
"Law school is essentially a huge test of time management. Thankfully I was prepared because of Student Government. Running an organization while simultaneously working two jobs was no easy feat, but I did what I had to do to get all my tasks done. As stressful and hectic as my years have been, I never regretted the time and dedication I put into SGI," Hofstra University J.D. candidate and St. John's University alumnus Taylor Capoziello said.
As the workload only increases on your way for that masters' or J.D., student government will always come as great preparation for students and it can do the same for you. It teaches you how to manage time—not only when it comes to which homework to do first, but in terms of events management and important meetings, which will be become useful later.
10. Perfect for students…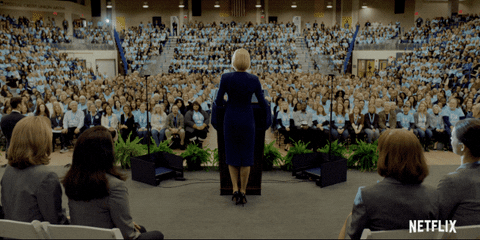 Studying political science, public administration or another related field. While signing up for student government can include everyone and anyone, students signing up for student government whose majors or minors relating to politics, public service, social justice, or related field will especially thrive. After all, a student government position will be a test run for the real thing!
"It definitely prepared me. You want to help the student body, but not everyone will be happy with your decision at the end of the day. I think this has been the most challenging thing to grasp during my time in SGi," St, John's Universitysophomore Ethan A. Burrell said.
Working in the field of politics requires making tough decisions, therefore learning how to make important decisions and accepting the consequences sooner rather than later. Already when you apply for position meet the candidates event gives you a taste of true political debate as any student can ask anything of candidates. This lesson will come in handy to those dreaming of voting on state or national legislations. Taking any position in student government, big or small, will equip you with basic skills necessary for survival in the real house of cards.