Who needs Pub Webb with its hardly mixed, overpriced drinks? Well, freshmen need it. But birthdays and parties pass by in college. Philadelphia is a unique city, packed with bars and hole-in-the wall spots only the keenest eye will find. With the help of DJs, students and even bar employees, College Magazine found the 10 best bars to go to for Temple students. With the college budget and college attitude in mind, let's get drinking.
Check out the 10 best bars in Philly to avoid all the little freshmen.
10. good dog bar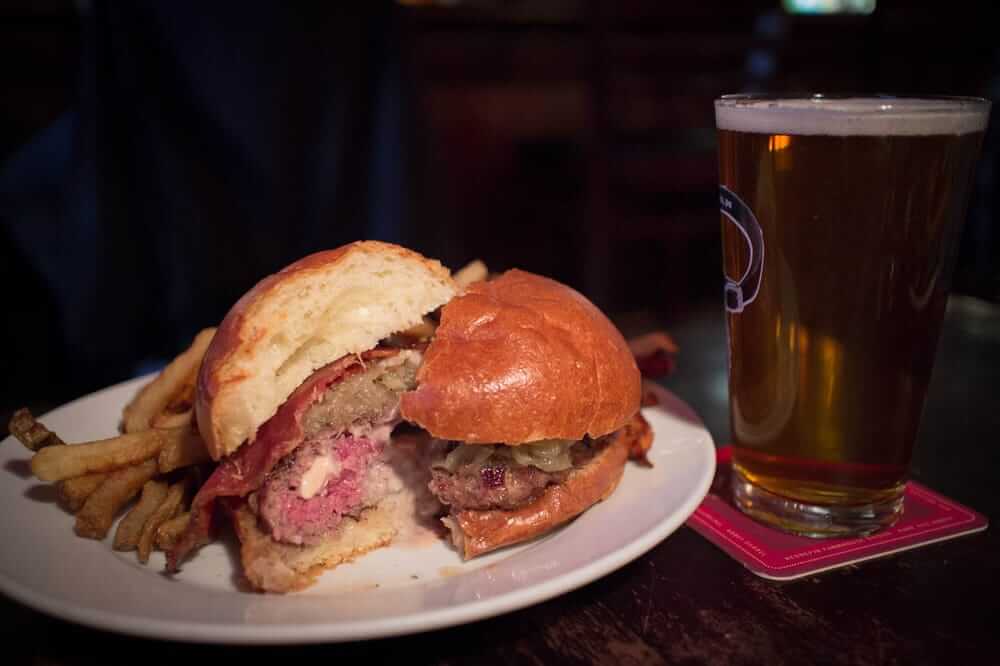 Sit and stay at this bar for a great night. While the waits last up to half an hour (we did say stay, after all), you mouth will water for "the good dog bar" (lowercase because they're hip) in Rittenhouse Square. With its dive-y atmosphere and extensive list of craft beers, you'll feel at ease and in high spirits in the good dog. Munch on truffle cheese empanadas while you drink a Maine Launch IPA, canned hard cider or a cocktail, like good dog's Bee's Knees. That includes Bluecoat, lemon juice and simple honey syrup. Just talking about it makes me thirsty. And when real hunger strikes, good dog serves an extra treat: the good dog burger. Stuffed with cheese with a side of fries, this burger hits the spot after a long night drinking with friends. good dog also offers a plethora of veggie options as well as three floors of seating.
9. The Monster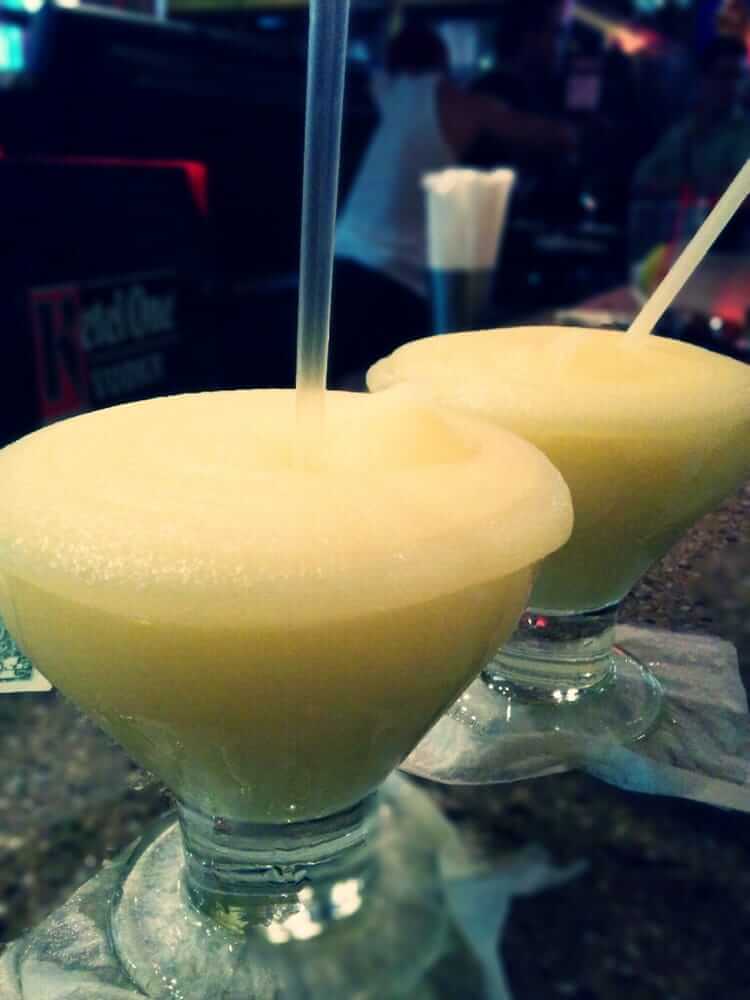 Before you say "Lawrence, this bar isn't in Philadelphia," I'd like to say it is my only New York pick. But many Temple students prefer the Big Apple for fun. Take a train ride into New York on the NJ/NY line. The Monster is a time-tested watering hole for the gay community and a must see for LGBT students, right across the street from the famous Stonewall Inn. Events like "Look Queen" and $10 screenings of RuPaul's Drag Race run nightly at Monster. "There's often a piano player upstairs for those who like to sing. The bar staff is friendly and I always have a good time," said local DJ JCLEF. "Saturday is Manster at Monster… It's won best party and has been running for five years." With frozen margaritas perfect for a summer night, shots of Jameson and legendary guests like Grace Jones, your trip across states is worth the commute.
8. Vango Skybar & Lounge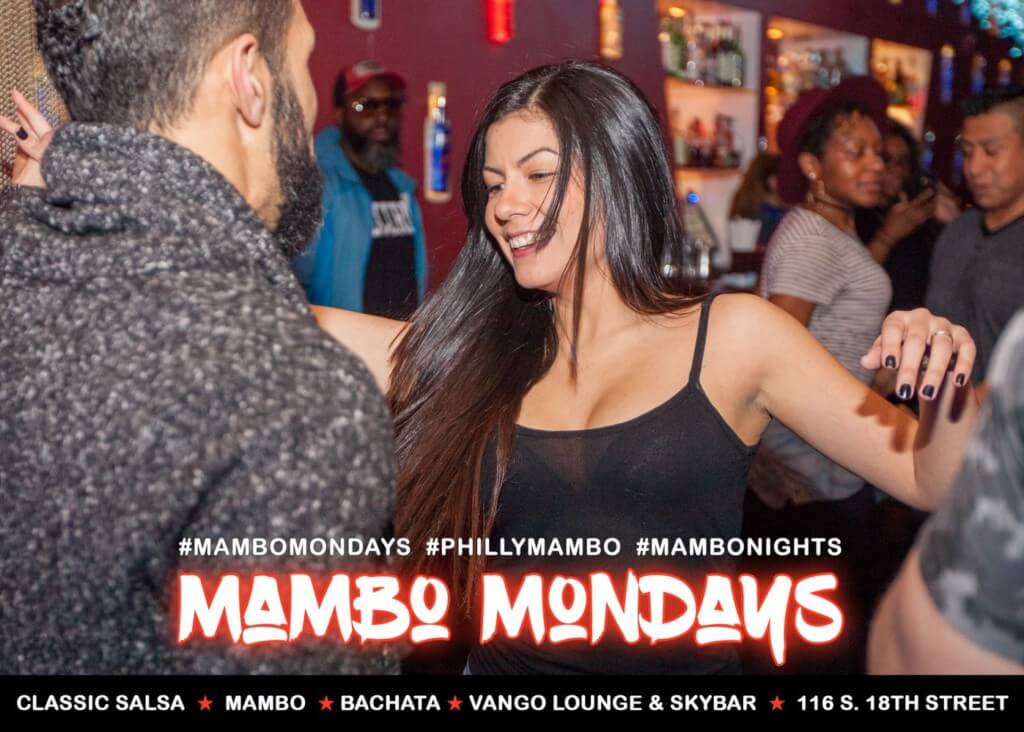 Back to the City of Brotherly Love: Though a little swankier than our other picks so far, Vango Skybar & Lounge on 18th Street brings all the fun (and all the cocktails) you want in a simple bar. "It is a bit expensive," bartender and Temple senior Madeline Marvin said. "But there's the sky lounge and hookah." Many agree that you pay for the experience: Vango serves Asian fusion meals and offers rooftop dancing as well as the hookah. Plus, all music is personalized: patrons rent headphones a la European disco and listen at their own pace or leisure. And the breathtaking view of the Philadelphia makes you stop and appreciate the city skyline. Drinks range from imported Heineken to mixed cocktails like Vango's Up All Night (Absolut vanilla, dark chocolate liqueur and red bull).
7. Graffiti Bar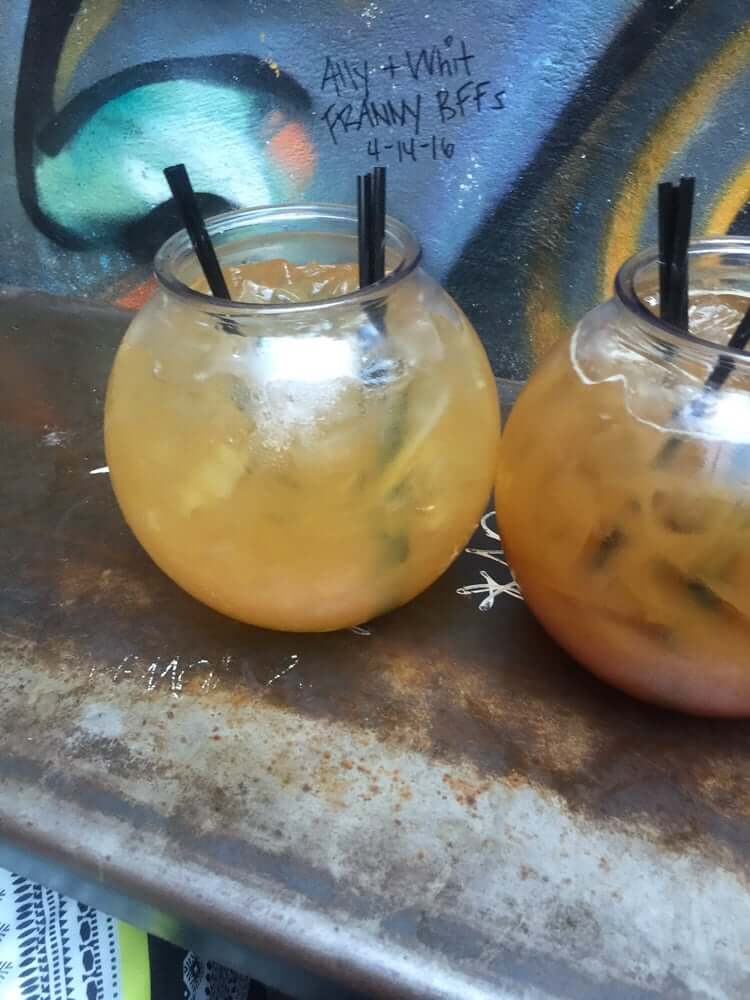 Get your hands out of the couch cushions. Graffiti Bar's menu offers well-priced pan-Asian meals with equally well priced drinks. For an out-of-the-box drink, try Graffiti's scorpion bowl. You can order anything from a margarita to a dark and stormy in a fish-bowl sized jug. This off-the-beaten-path bar is for students who prefer sunshine to bar stools; the whole place is outdoors. Behind high end a fusion restaurant SAMPAN, Graffiti bar may be hard to find at first. The art that gives this bar its namesake, however, makes it easy to spot from the street. With a vast array of wines, cocktails, sake and specialty beers, the Graffiti Bar functions as both an solid place to eat and a good place to grab a drink. Worried about bad weather getting in the way? No need to fear. Graffiti Bar's state-of-the-art glass roofing system and outdoor heating arrangements keep customers cozy rain or shine in this 30- seat affair. Graffiti Bar keeps drink specials on rotation every single day and all their meals are served fresh by the chefs from SAMPAN.
6. Nomad Pizza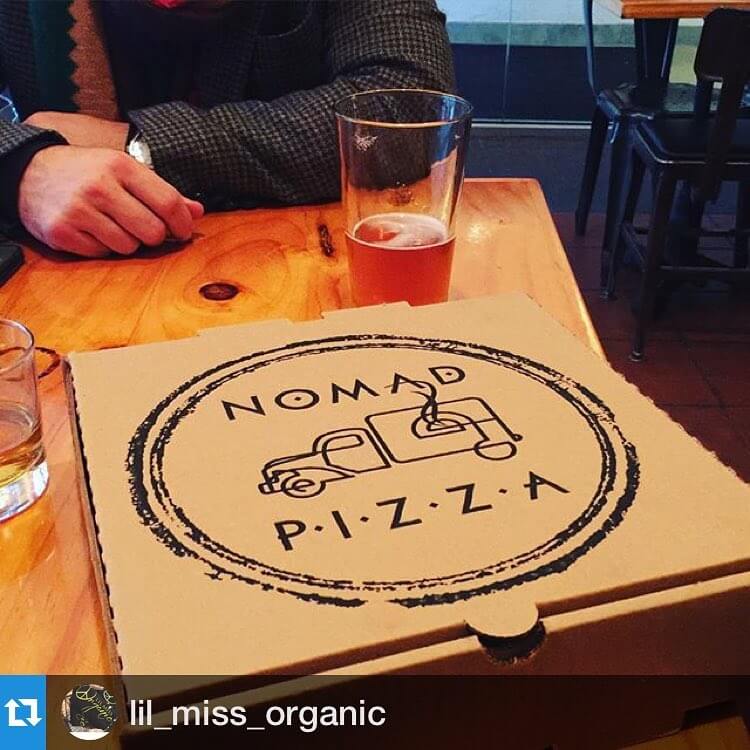 Overwhelmed by the bar scene? Try Nomad Pizza. "The atmosphere is awesome," Temple junior and front-end employee Laura Rivera said. "If you get the chance, go. Just sit down and anyone there will talk you up. The bartenders are super charismatic." An organic pizza joint, Nomad Pizza, offers great prices and happy hour discounts every weeknight from five to seven. Gulp down that artisan pasta plate with a craft beer. Or pick up three large pizzas for only $10 to share with a group of friends. When finals stress you out and it's time for a weekend of comfort food, Nomad Pizza's rustic space hits the spot. As a plus, Nomad Pizza hires many Temple students as well as Temple alum. This truly does makes the pizzeria feel like a college home away from home.
5. Toasted Walnut Bar & Kitchen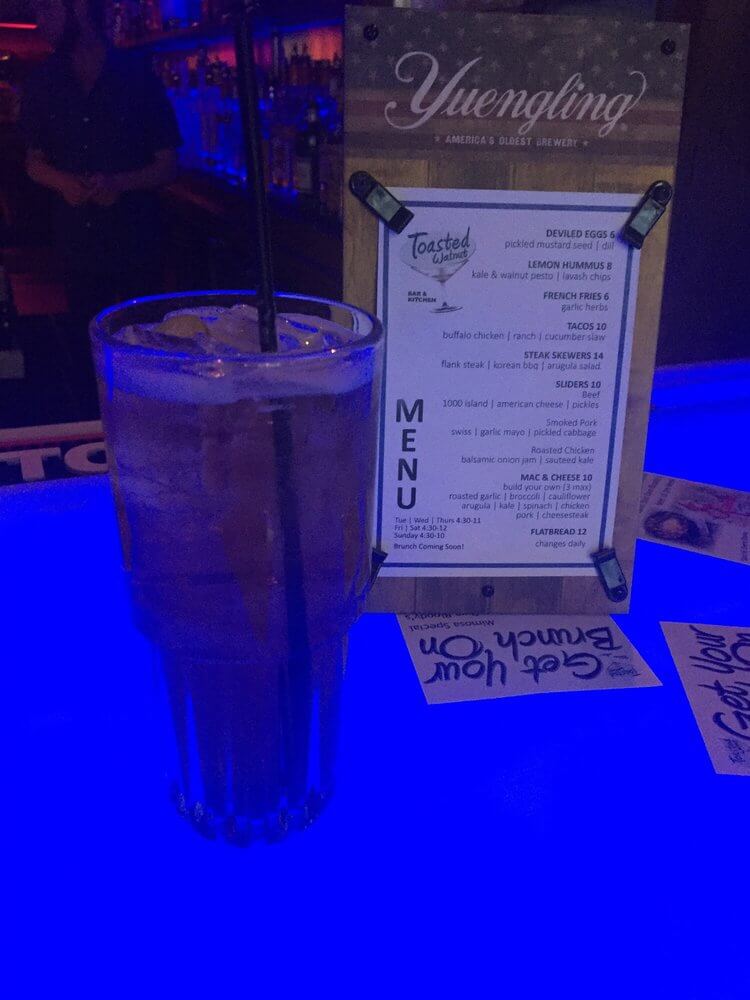 "[The Toasted Walnut] is super inclusive," said Temple senior Alyson Chambers. Right in the heart of Center City, the Toasted Walnut cooks up wings, tacos and happy hour discounts galore. Chambers said, "They do trivia and drag night. There's also some pretty great movies playing." The bar also does karaoke and open mic as a "side dish" to its classic drink menu. Items include an old fashioned dark and stormy, lemon lime margaritas or green tea shots. Pool tables and an upper bar area invite a little friendly competition into the night. Or if you stay downstairs, watch an old movie or a popular sitcom on rows of flat screen televisions.
4. MilkBoy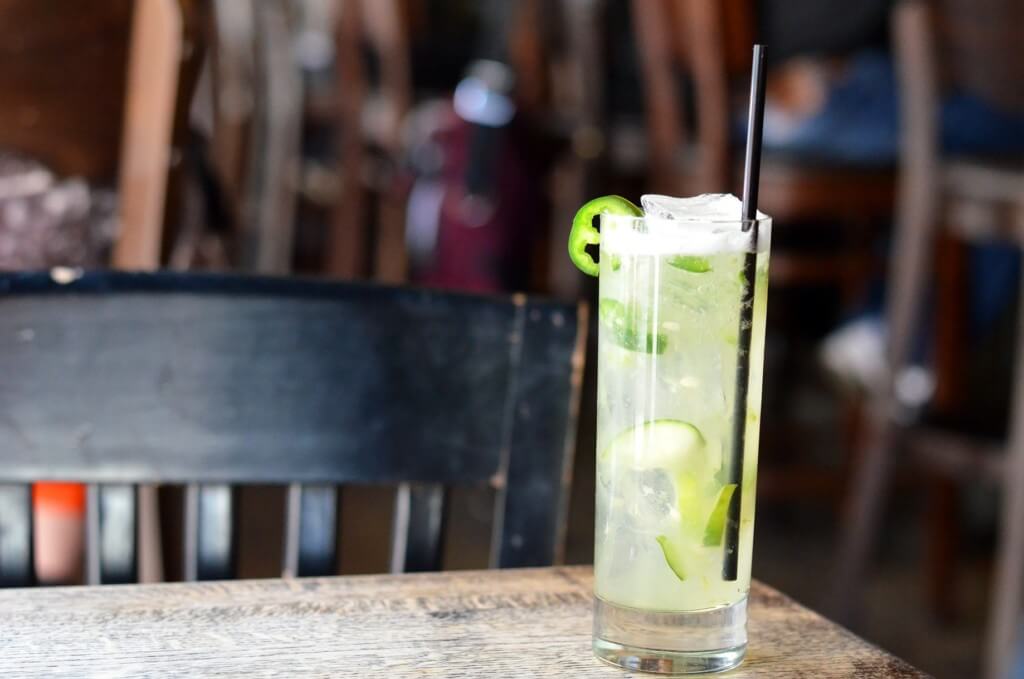 Though the name may strike you as odd, MilkBoy isn't. Better words: incredibly cool. MilkBoy isn't only a bar, it's also music venue and recording studio. MilkBoy doesn't book your dad's cover band playing on a fold out stage. The second level of the bar houses a built-in stage, bar and open floor area to watch the music. The first floor includes an open garage style bar front and outdoor seating. Guests can pre-buy tickets for musical acts. But if you prefer simply stopping by for a drink, check out their selection of hot craft cocktails and local canned beers. MilkBoy serves a hearty menu of American cuisine from morning to night. If you need good food and good music, MilkBoy more than scratches the itch.
3. The El Bar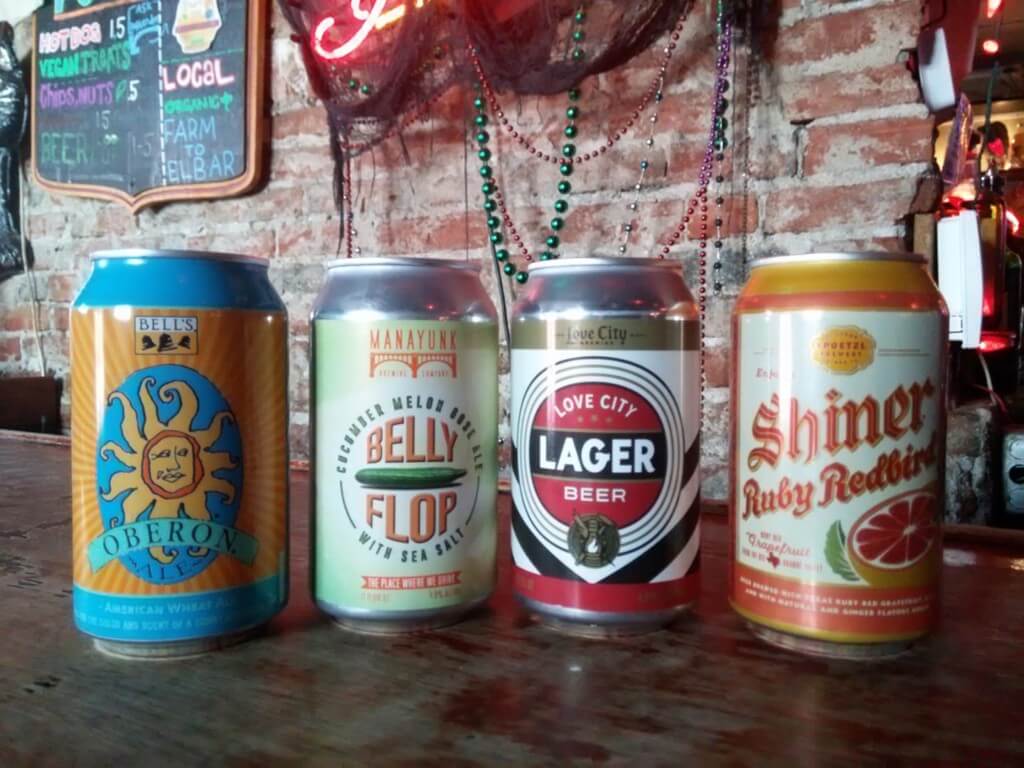 Named for its location under the tracks of the El train, this Kensington area dive bar may appear intimidating at first. Three dollar PBRs with live music and ample backyard space will assuage these anxieties (along with the all-year-round holiday decorations and KISS pinball machine). Try some themed karaoke with "Dr. Thunder" for karaoke or flex those comedy skills at open mic night. As an added bonus, El Bar offers drink specials during these Monday night events like $1 lagers. The crowds in El Bar consist of a hodgepodge of old punks, yuppies, college kids and the ever-present local hipster. Established in the mid-sixties, El Bar continues its legacy to this day. If a true dive is what you want, El Bar more than satisfies.
2. Tattooed Mom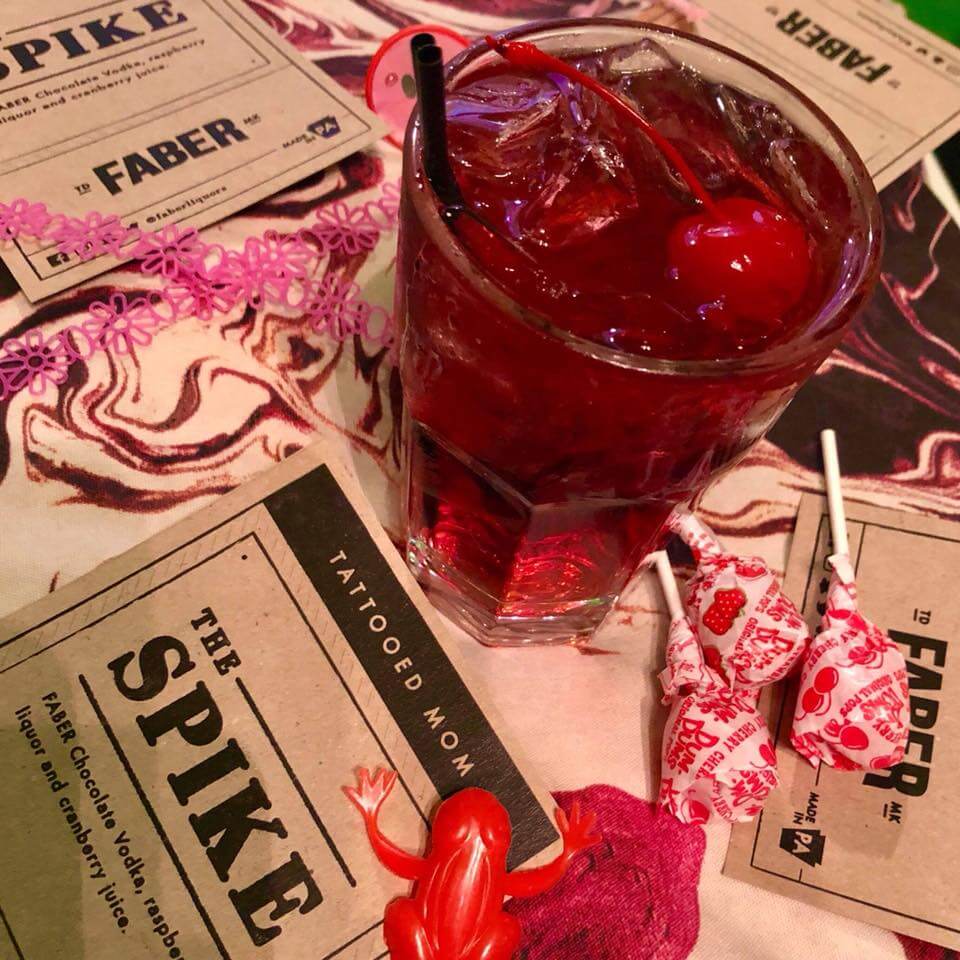 What would South Philadelphia be without the Mom? Tattooed Mom is an eccentric spot for delicious mixed drinks (I recommend the Pop Rocket), a hearty serving of real cheese fries (no whiz) and candy from Mom's candy bar. On one eggshell blue wall you'll find a mural of some demons with a pinup, on the other, an odd collection of picture frames. Need to take a seat? Choose from comfortable Victorian furniture or bumper car chairs upstairs depending on your vibe. Most bars hold open mic nights, Tattooed Mom gives you craft supplies while you wait. Most bars host karaoke. Tattooed Mom hosts DIY art shows by the pool table. The menu at Tattooed Mom backs up its unique atmosphere as something more than a gimmick. Whether you chose from their vast array of locally brewed beers or get a bottled Corona, Tattooed Mom won't disappoint.
1. Barcade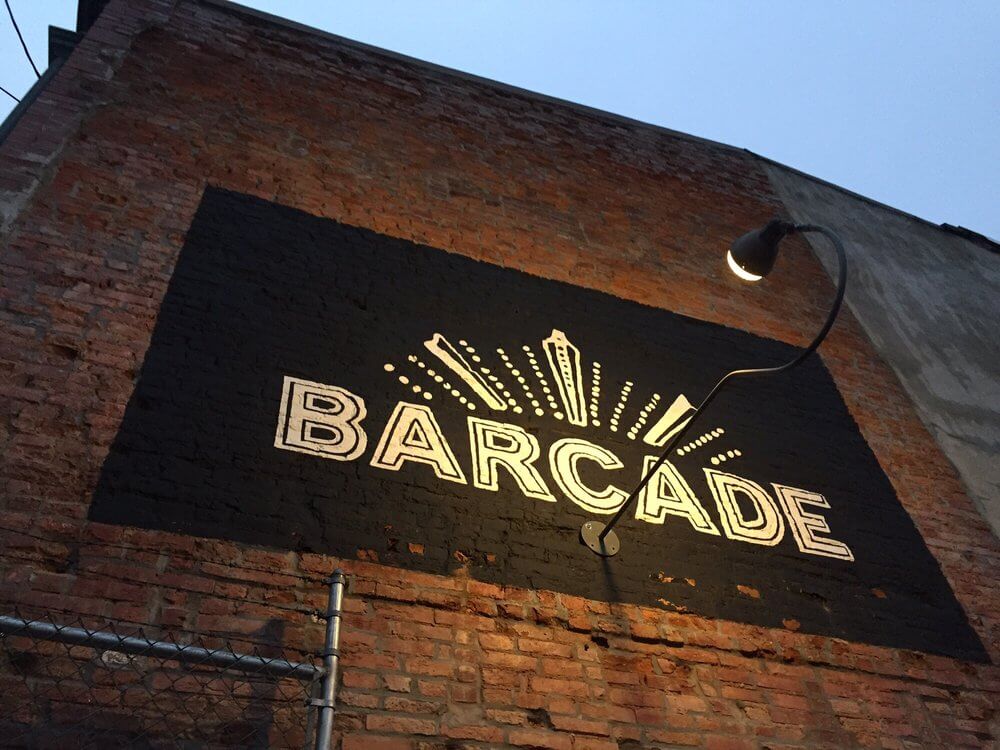 Looking for a retro arcade bar? Head to the Barcade, located in a warehouse in Fishtown. "[Barcade has] games from the 80s to now [like] Pac Man, Donkey Kong, pinball [and] racing. They have a fortune teller machine too," said Rivera. If the idea of a bar/arcade hybrid makes you desperate to shake enough coins out of the lining of your pockets, don't worry. Barcade keeps machines on hand to turn your cash into tokens or coins. Pick from a menu featuring Korean BBQ platters or carinto tacos (which you can get for a dollar on Mondays). Wash that all down with one of the over 25 craft beers on tap. And no need to multitask drinking and maneuvering the joystick, either. Every machine gives you a place to set down your drink.