Whether you just moved to Philadelphia for college or you're from the area and looking for some fun things to do, this will help you get to know Philly like a pro. The booming art, music and foodie culture make Philly one of the east coast's liveliest cities. It's basically a mini-New York City.
People can seem gruff, but you'll soon realize the attitude and these 10 spots are all just part of the ol' Philadelphia charm.
1. Penn's Landing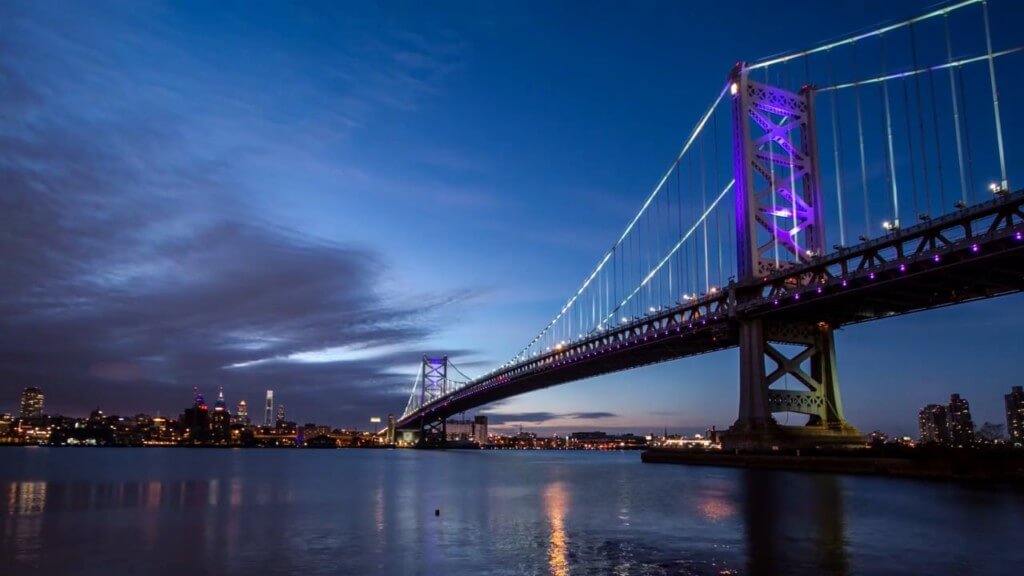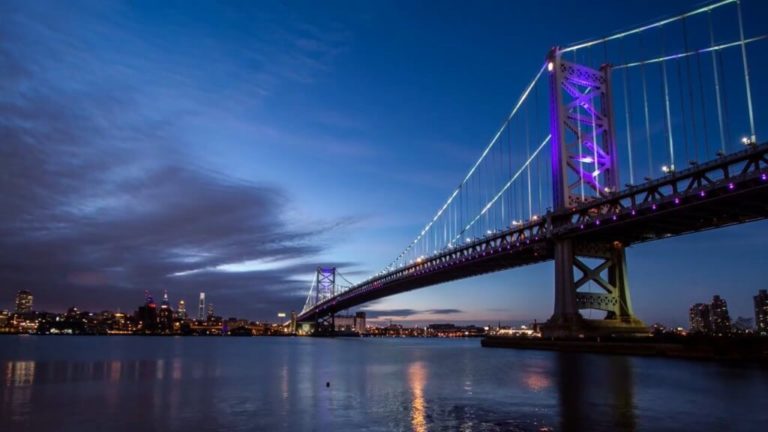 Its location along the Delaware River waterfront makes Penn's Landing a great place to escape the concrete jungle, especially with views of the Benjamin Franklin Bridge and Philadelphia skyline. Throughout the year, Penn's Landing holds events like the Multicultural Summer Festival series with festivals exploring different cultures like Cuban, Brazilian and Islamic Heritage. In summer, Penn's Landing hosts Screening Under the Stars. Bring a blanket and watch blockbuster hits like La La Land and Beauty and the Beast. Test your skating skills at the summer roller rink or winter ice rink. Locals especially know Penn's Landing for its summertime Spruce Street Harbor Park. "They have food, bars, hammocks," Temple junior Brandon Cella said. "It's really cool because it has lights that light up at night…Especially if you want to go on a date with somebody it's really nice, because you can lay in the hammocks with whoever you're with and relax."
2. The Arts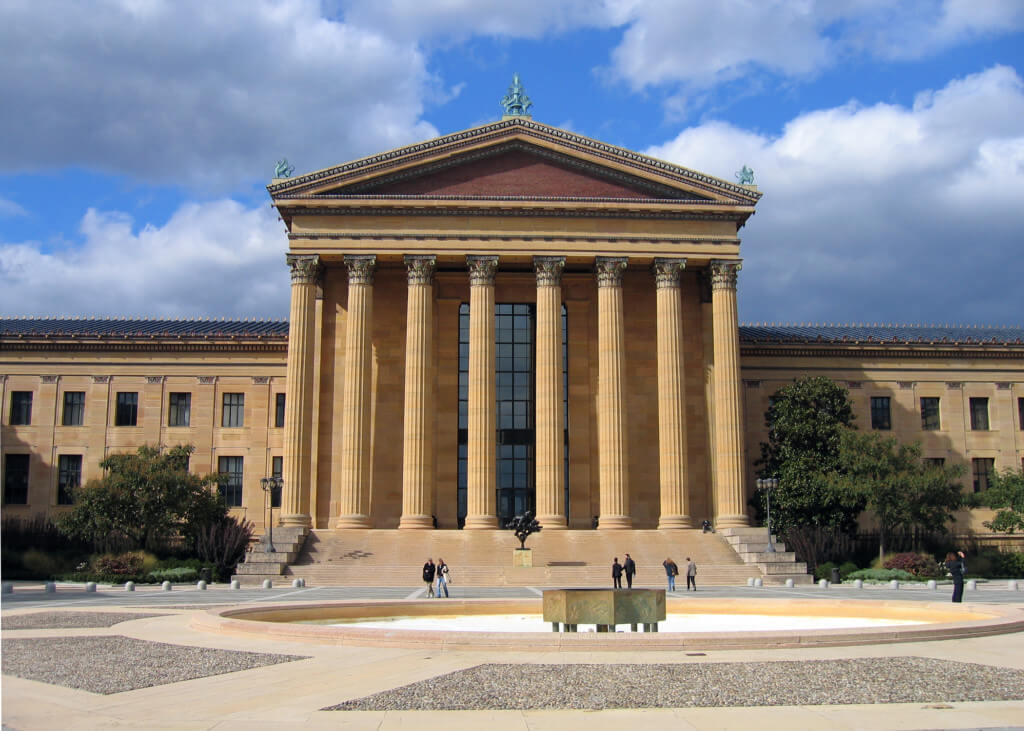 Check out the Philadelphia Museum of Art, which features collections from around the world. On Wednesday nights, the museum offers Pay-What-You-Wish nights, where you can access the museum for as much as you want to donate. Art galleries fill the streets of the Old City district, near Penn's Landing. Through the beginning of November, you can find First Fridays, featuring artisan craft stalls and gallery showings. "I go to a lot of shows like ballet productions and musicals," said Temple freshman Ryir Norris. "If you're willing to pay the money, I usually go the Kimmel Center. But Walnut Street Theater offers super cheap stuff. The Arden Theater in Old City does as well."
3. The Music Scene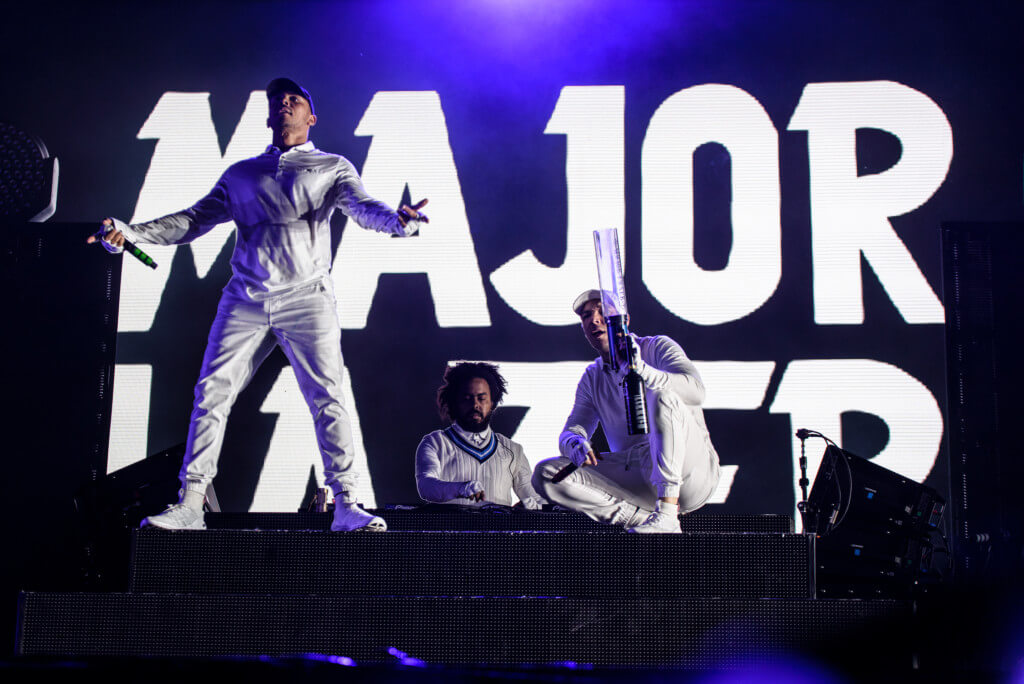 Major artists, like Katy Perry and Kendrick Lamar, typically perform at venues like the AT&T Center and Wells Fargo Center. The Electric Factory and nightclub Coda consistently host EDM shows. The Fillmore hosts fun theme nights, like "Drake Night," where DJs play an all-Drake soundtrack. To get a taste of South Philly, head to the Dolphin Tavern for Holy Trinity theme nights, where only hits by Rihanna, Beyoncé and Nick Minaj are played. Union Transfer by Spring Garden features shows by rising artists like 6LACK, H.E.R. and Eden. "The music scene is very large and diverse in Philly, but to find the really cool, underground shows, you've got to do some digging or know people!" said Annie Dimmock, a recent Temple alum. "I like the electronic scene because I know the people throwing these shows and I know they're in it for the right reasons, not just for the money."
4. The Park Life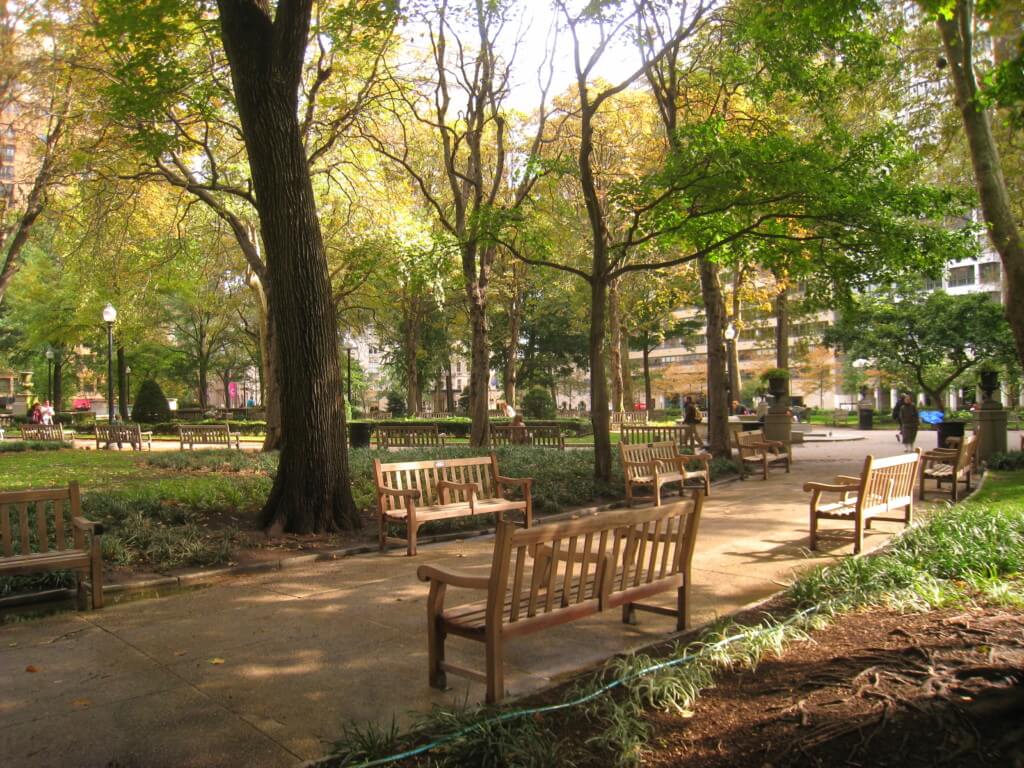 Sometimes you need a retreat from city life. You'll find tranquility in the middle of Center City at Rittenhouse Square. "Rittenhouse square is fantastic for people watching," sophomore Emily Foster said. "I actually did an art project and sat there and sketched people for a really long time." Grab your favorite book and lay out in the grass, ignoring the sounds of SEPTA buses around you. Head over to Barnes & Noble or several local coffee shops just across the street for a new read or cup of coffee. Fairmount Park's 9,200-acre expanse includes Colonial-era mansions, lakes and beautiful trails and meadows perfect for biking. West Philadelphia's Clark Park features a summer farmer's market with products straight from Pennsylvania's Amish country. You can also catch live renditions of Shakespeare plays here during the summer for Shakespeare in Clark Park.
5. Chinatown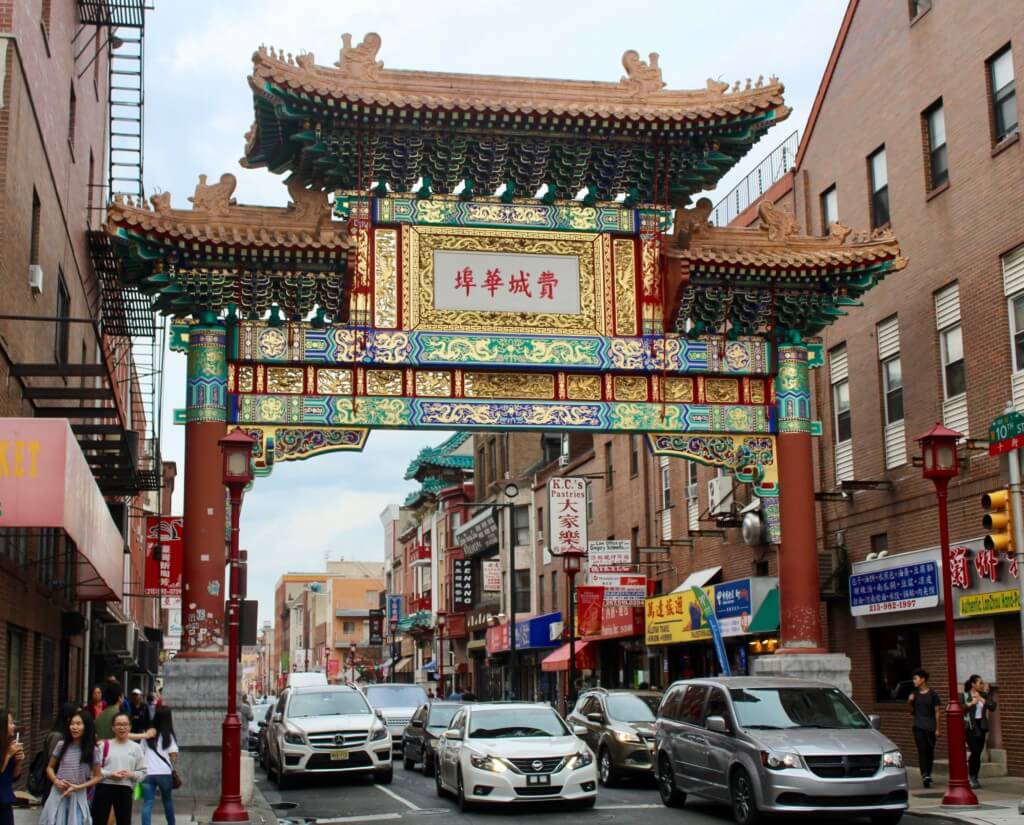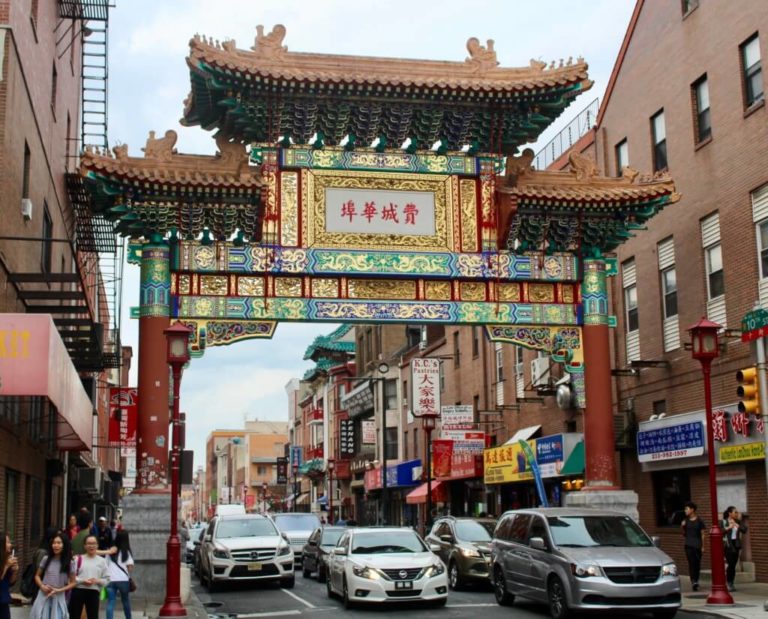 The Asian Arts Initiative, a community arts center, offers a gallery and holds neighborhood events like community potlucks and cultural workshops. Markets and bakeries with traditional homemade Chinese goods and fun eateries with unique concoctions like Boba tea and hand-rolled ice cream fill the streets. "Dim Sum Garden in Chinatown is the best and cheapest Chinese food in the entire city," junior Julia Lee said. "It's a BYOB, so that's cool. You go in there and you can order like six different plates with your friends to share. You pay like $12. If you go, soup dumplings are out of this world."
6. Christmas Village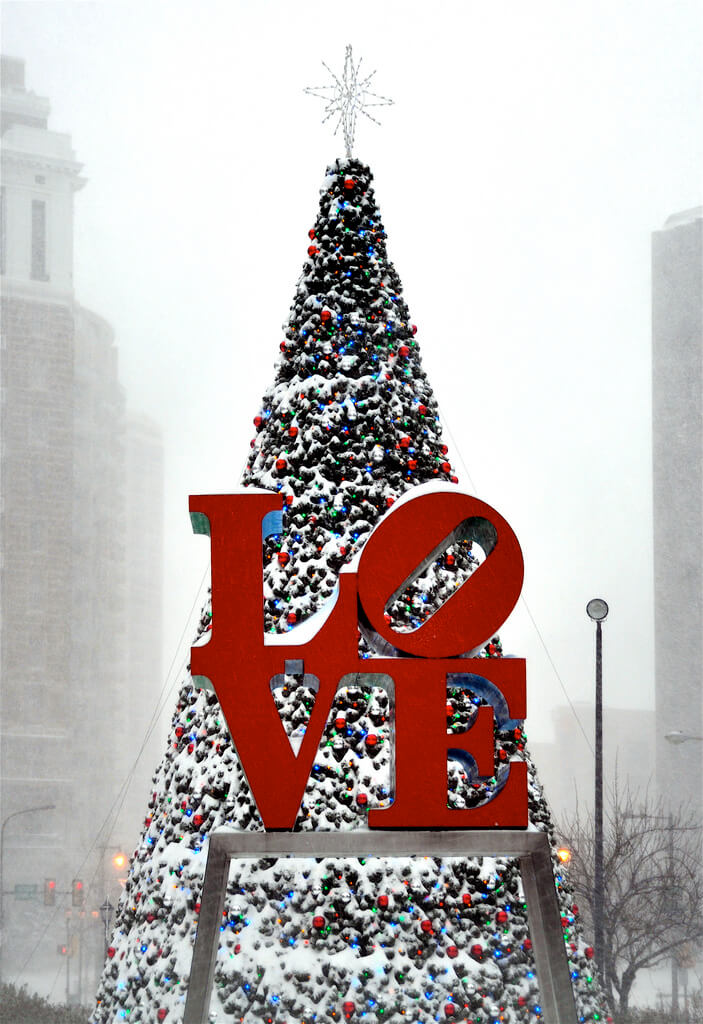 Lucky for us, Philadelphia set up two Christmas villages this year. Make it an outing and hit both. Love Park, newly renovated and re-opened in November, holds the first one, while the Dilworth Park out front of City Hall offers the second. The Christmas Villages feature markets selling local artisans' crafts. You can also find a variety of food and drink options, both alcoholic and non-alcoholic. "I go there almost every year. At City Hall, they have a skating rink and all the different vendors," Lee said. "You can get hot chocolate and mulled wine. Then there's the Love Park one, which has the giant tree."
7. Bars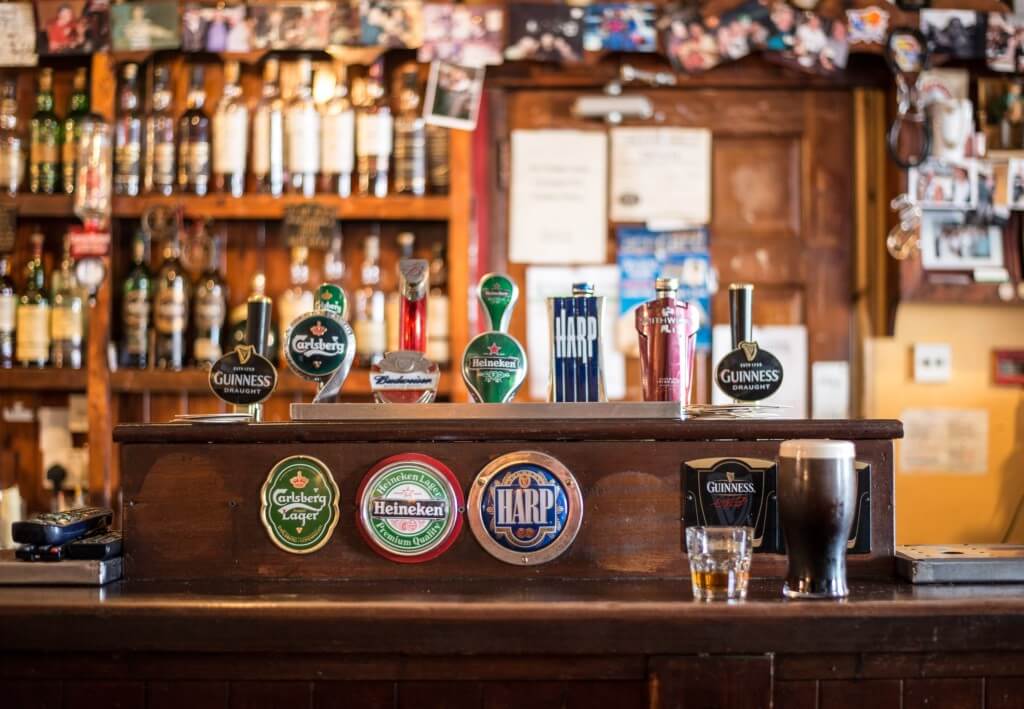 Sure, the traditional college bars near campus like Maxi's and the Draught Horse are fun for a night, but Philly has so many more options. In Center City quench your thirst with margaritas at El Vez or a Moscow Mule at Sampan. Head south to Passyunk Avenue and check out easygoing pub POPE or Stateside's awesome happy hour. For a huge beer selection, Khyber Pass Pub in Old City or City Tap House are your go-tos. "I usually recommend to people Tattooed Mom," senior Victoria Langowska said. "It's a unique bar to see in Philly…700 Club is nice. They have a living room style dance floor, so it's very casual. There's a bar downstairs and upstairs dancing."
8. Science After Hours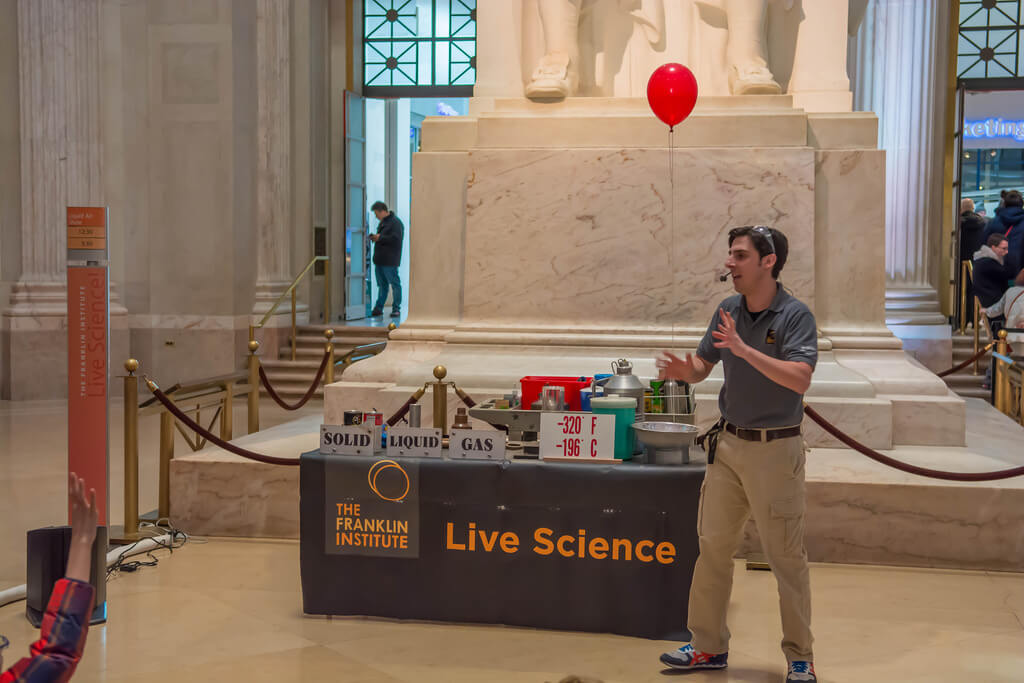 Ever dreamed of running around a museum at night while drinking? The Franklin Institute, Philly's science museum, offers monthly Science After Hours events. Each event has a theme like 1960s or Harry Potter. Costumes are encouraged and bars are distributed throughout the museum offering beer, wine or fun cocktails like the Zombie. The events feature trivia, interactive booths and, in true science-y fashion, controlled explosions. "It's a pretty popular event," Langowska said. "I'm going to Science After Hours on the 28…Adults get together and they can have a drink at the bar and learn about science."
9. The Food Scene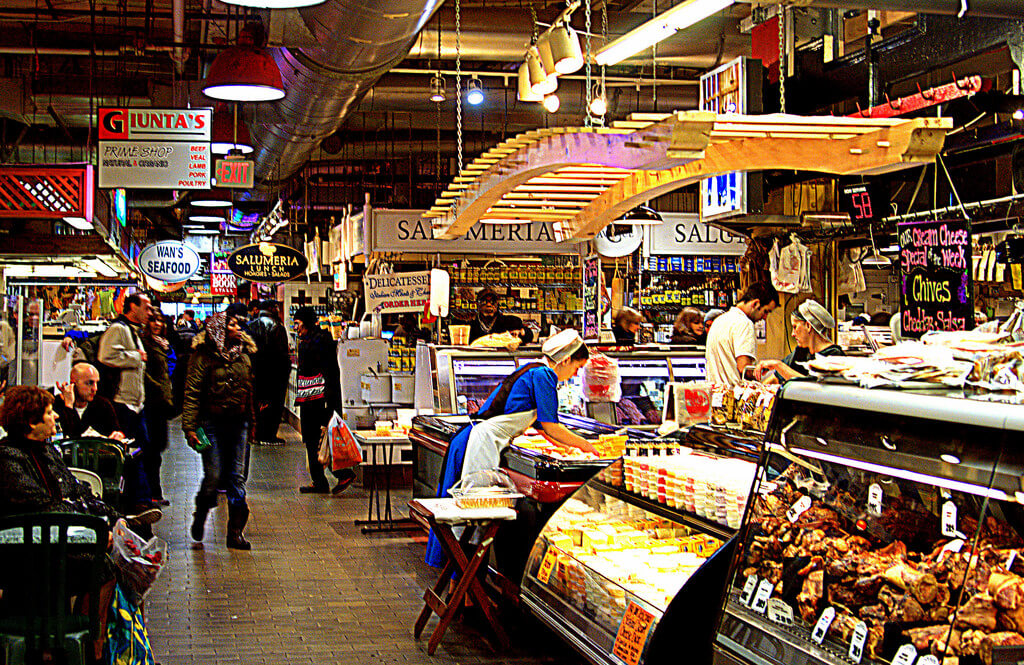 The city's restaurants continually garner national attention in publications like Food & Wine, The New York Times and GQ. Philadelphia has 3,698 restaurants as of February 2016, according to TripAdvisor. At all hours, you can find diverse cuisines like Mediterranean, Arabian, Turkish, Cuban and Italian. Restaurant mogul and Temple alum Stephen Starr even started his food empire right here in Philly with The Continental Restaurant and Martini Bar on 2nd and Market. You can find mouthwatering Starr restaurants throughout the city like The Dandelion, with modern takes on traditional British fare, and Mexican food spot El Rey. The Reading Terminal Market also offers food stalls, as well as local produce for home-cooking with cheap, local ingredients. Cella recommends Starr restaurant Pod located in University City. "It's a fine dining Chinese cultural theme," he said. "It's really good, they have everything from a sushi bar to home cooked cuisine. The lighting in there is also really cool."
10. South Street and the Magic Gardens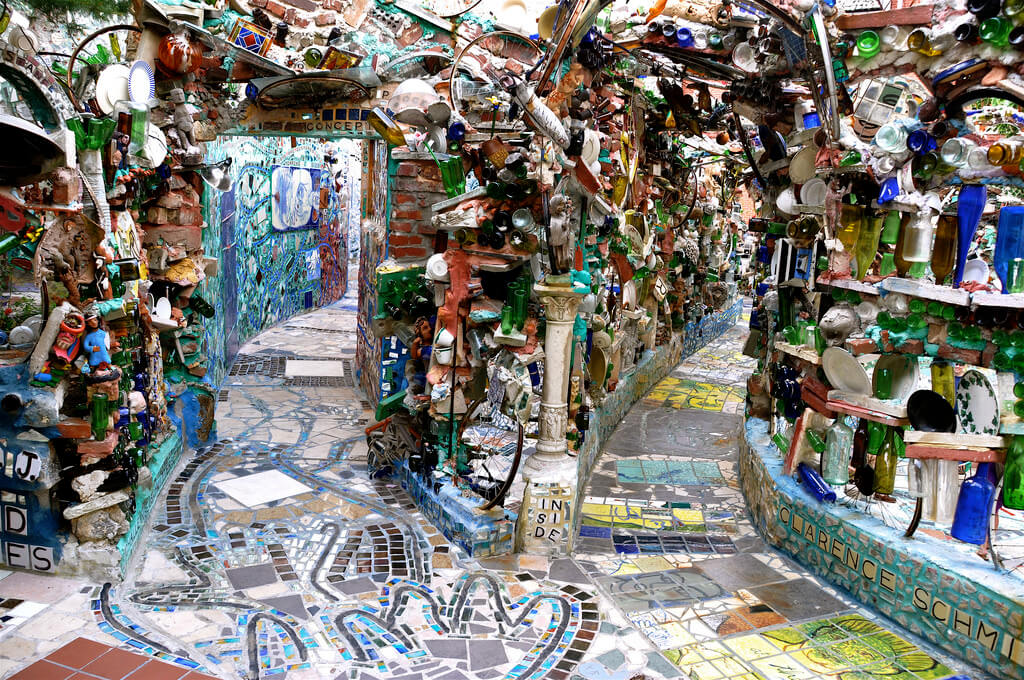 No college student should pass up a chance to explore South Street. "There's a lot of really good restaurants if people are in to exploring different foods," senior Kyle Cosgrove said. "There's this one BBQ place that Guy Fieri went to…There's a really good poutine place I went to recently as well." South Street also features a variety of entertaining and unique shops like thrift shops, sex shops and boutiques. Still, the Magic Gardens, an indoor and outdoor space decorated with glass and random objects by local mosaic artist Isaiah Zagar, steal the show. "The Magic Gardens are awesome," Lee said. "It's what I show people who aren't from Philly because I feel like it's a really unique quirk the city has. It's also really cool to just hang out in because there's just all these random, weird shops nearby on South Street."