This post is sponsored by The NAMM Foundation.
Female musicians work against the odds, making their stories that much more inspiring. To help them hit the high notes, young women musicians need role models whose passion for their craft goes above and beyond. Their coveted advice and individualized teaching will empower you to conquer your dreams. Who knows, because of that inspirational female music professor, your future might include a performance at Carnegie Hall or Broadway. These 10 female music professors, nominated by their students, inspire us beyond belief. Can you already hear yourself on the radio, or see yourself on the stage?
Check out these 10 inspiring female music professors that'll empower you to go for the Grammy.
Then be sure to register for The 2018 NAMM Show with the GenNext program—open to college music students and faculty. College music students can apply for the $600 NAMM President's Innovation Award to help get you there!
1. Erin Workman – Los Angeles College of Music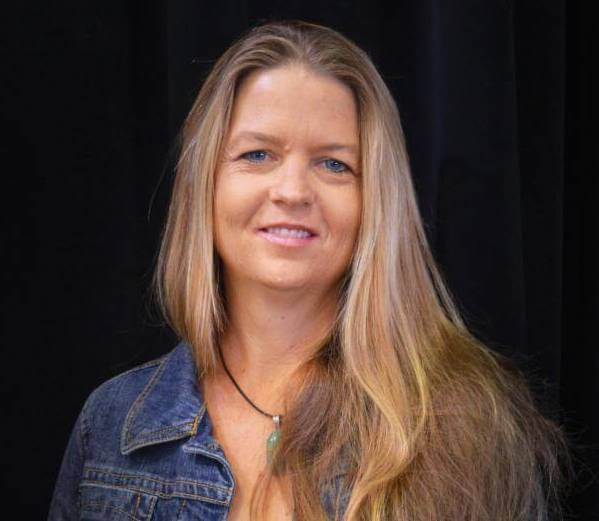 You can thank her for shaping your childhood. Specializing in voice, piano/keyboards and guitar, Erin Workman worked with Disney to create music for the Suite Life of Zach and Cody. She's worked with former Disney stars Miley Cyrus, Selena Gomez, Zach Efron and Ashley Tisdale, as well as Nickelodeon stars Drake Bell and Emma Roberts. No one knows her way around the L.A. popular music scene better than Workman. Her experience with subjects such as music publishing, artist development and vocal coaching will help you become a top player in the music biz. Now that you know it's achievable, maybe someday you'll be collaborating with a famous musician in a recording studio, or even on the radio yourself. With Erin Workman as a professor, you can bet on it. 
2. Dianthe (Dee) Spencer – San Francisco State University
Professor Spencer's love for jazz music shines on her impressive resume. She founded the university's Jazz Studies undergraduate degree program in 1990 so she could cultivate other students' love for jazz. Count on her advice for making it in the jazz world. Professor Spencer may talk about her experience performing with jazz greats Jimmy Scott and Regina Carter, or she might talk about performing at Walt Disney World's 2010 Jazz Celebration. If you love jazz and theatre, her work as Musical Director of Chicago: the Musical equals as super inspiring and helpful. She's even recorded music with Bernard "Pretty" Perdie, who drummed for Aretha Franklin. That's right, Professor Spencer has inadvertently worked with the Queen of Soul. We'll bow down to her now. 
3. Sylvia McNair – Indiana University Jacobs School of Music
This IU alum earned two Grammy awards in the '90s for her vocal work—but the success never got to her head. "Despite her decades of experience and countless accolades, [Sylvia] still has a 'beginner's mind' approach to singing," said Bethany Barber, Doctor of Music in Voice. "She's still learning constantly, which makes her unique among teachers I've worked with." McNair has performed at famous institutions including the Lincoln Center and Carnegie Hall. She has even sung in Broadway musicals. Going beyond the Big Apple, Professor McNair has performed for some pretty famous people all over the world, including Supreme Court Justice Sandra Day O'Connor, Hilary Clinton and Pope John Paul II. "She also devotes herself to serving underserved communities and asks nothing in return—though she'd tell you that she receives far more from those experiences than she gives," said Barber. For Professor McNair, once-in-a-lifetime experiences are frequent occurrences. Under her teaching, it may someday be yours too.
4. Lauren Passarelli – Berklee College of Music
No one gives major #boss vibes better than Professor Passarelli. Classified as one of the cool professors on Berklee's campus, Professor Passarelli specializes in guitar studies. She established her own record label, production company and publishing company all dedicated to her passion for music. When she attended Berklee as a student, she became the first woman to graduate from Berklee's Guitar Performance Program in the early 80s. Talk about a trailblazer. Passarelli takes her passion for guitar playing into various rock bands, and even toured as the legendary George Harrison in a Beatles Tribute Band. One thing's for sure, Passarelli brings her real world experience and passion for music to the classroom.
5. Elizabeth Hainen – Curtis Institute of Music
Professor Hainen uses her passion of harp playing for good. She founded the Lyra Society, a nonprofit that teaches free harp studies to music students in the Philadelphia area. According to Curtis senior harp student Helen Gerhold, "When you become Ms. Hainen's student, you're not only getting advice from a world-class harpist, but you're also getting mentorship from an incredible person," said Gerhold. "She has a never ending energy and drive that I find very inspirational." Gerhold, who has learned under Professor Hainen for almost nine years, considers her a role model. "She's taught me and continues to teach me self-confidence and inspires me to work hard and do everything I can to help make the world a better place through music," Gerhold continued. Sometimes, all you need is a gentle nudge from your professor to push you in the right direction.
6. Adriana Balic – USC Thornton School of Music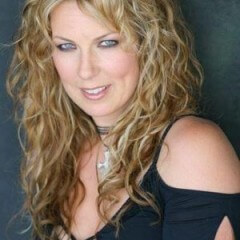 Name one female music artist that screams #feministgoals. Does pop superstar P!nk come to mind? This USC professor, who also teaches an online class at Berklee, tours with P!nk! If you want an example on how work with women who can change the world, look at Professor Balic for inspiration. Skilled in vocals, guitar, songwriting, keyboarding and producing, Professor Balic works with all types of musical styles from pop to classical. She also takes her music experience to new heights by participating in musical theatre. Has anyone heard of a little musical called Jersey Boys? She both performed on stage and in the touring band for the hit Broadway musical. How cool does that sound?
7. Margo Garrett – The Juilliard School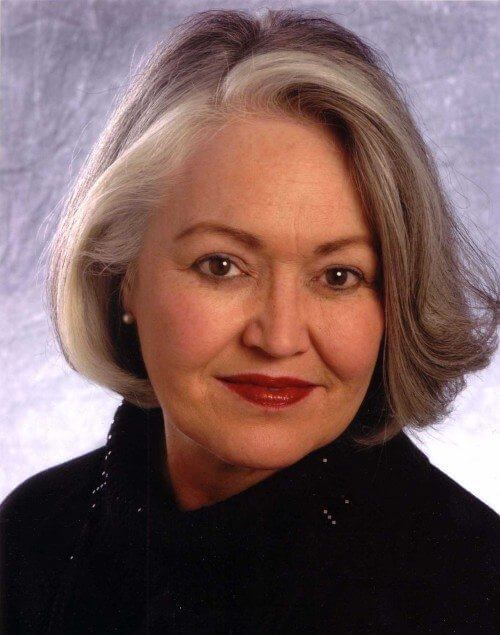 With Grammy-award winning Professor Garrett, you get a mentor who cares about your music and takes risks for you. Take Juilliard graduate student Christopher Reynolds. As a Juilliard undergraduate student interested in expanding his piano work, he reached out to Professor Garrett, who teaches graduate-level Collaborative Piano. "Not only did I not know that she'd take me in undergrad as an unofficial student, but I also didn't know that she'd become my champion," said Reynolds. "The thing about Margo is that with all of us, all of her students, she has the ability to identify our potential and the artist in each of us and fight for us." Juilliard graduate student Ji Yung Lee agreed. "I think she's like a mother to everyone," said Lee. "She's really makes sure to take care of everything we need, and she puts so much effort to remember everything about the students."
8. Barbara Harbach – University of Missouri St. Louis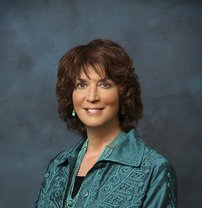 Dr. Harbach encourages women to follow their musical passions. Not only does she direct the Women in the Arts program at her school, but she also serves as Editor of the WomenArts Quarterly Journal. A champion for female empowerment in the musical world, Dr. Harbach always looks for innovative ways to help her students develop their distinct musical style. "One of the great joys in my study of the organ with Barbara was in playing organ pieces composed by Fanny Mendelssohn and Clara Schumann—pieces that Barbara transcribed and published," said Barbara Klingsick, who studied under Harbach while earning her B.A. in Music from UMSL and still takes weekly lessons with her. Her experience in the musical world is also endless—symphonies, operas, musicals, film scores, modern ballet and choral anthems are just the beginning. "Barbara currently serves as Minister of Music at a Lutheran church… to be a recipient of the gifts and expertise Barbara brings as a musician for the church inspires me in my work as a planner of worship services," Klingsick said. She'll challenge you to push your musical abilities and reach for those amazing opportunities all over the U.S. and the globe.
9. Joan Panetti – Yale University
Looking for wanderlust inspiration as a budding musician? Professor Panetti, a pianist and composer, has toured extensively around the U.S. and Europe. She'll talk to you about her experiences in chamber music ensembles, all while helping you perfect your craft as a musician. The international music community recognizes her work, including the Peabody Conservatory at Johns Hopkins and the Conservatoire de Musique in Paris. Yep, the City of Lights and one of the biggest artistic hubs in the world loves her music. Even cooler? Panetti developed Hearing, a nationally recognized course that builds on interactions between performers and composers. If you want a well-rounded and in depth music education, then Professor Panetti will help you achieve just that.
10. Sally Thomas – The Juilliard School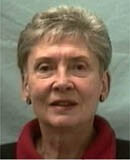 Professor Thomas lives and breathes the school she works in. As a Juilliard alum, Professor Thomas first joined the school as a faculty member in 1961. Although she's traveled all throughout the U.S. and Canada playing the violin with various sympathy orchestras, she considers Juilliard her home. She's even won multiple competitions such as the National Federation of Music Clubs Northern Lights. She spreads her love for Juilliard and music to her pupils, and gives them the advice they need to develop their individual musical styles. Professor Thomas works with students in the college and pre-college divisions, so you can gain her treasured wisdom for years to come. After learning from Professor Thomas, you'll feel an even stronger connection to your craft and Juilliard too.
Network with even more inspirational female musicians at The 2018 NAMM Show. At the show you'll meet industry experts who will open up your world to new options for a career in music. Apply for the NAMM President's Innovation Award today! Registration to attend The 2018 NAMM Show GenNext college music program opens August 30.
This post is sponsored by The NAMM Foundation.