Hopped off the plane at L.A.X…but not sure where to head? No worries, we've got you covered. With 284 days of sunshine on offer, it's always a good time to visit Los Angeles. If you've told your friends your plans of hitting up the heart of Hollywood and pop-culture, they're probably dripping with jealousy. And rightly so, because even just a day in this palm tree paradise will show you what all the hype's about.
Check out 24 things to do in Los Angeles in 24 hours.
6 am: Kayaking at Marina Del Ray
Still feeling a little groggy? Well wake yourself up with a breath-taking kayak ride that doubles as a morning workout. And if you consider yourself an aquatic sport junkie, why not give parasailing a try too? Even if you don't call yourself a morning person, I can assure you the view will have you smiling.
7 am: Sunrise Photoshoot at Venice Canals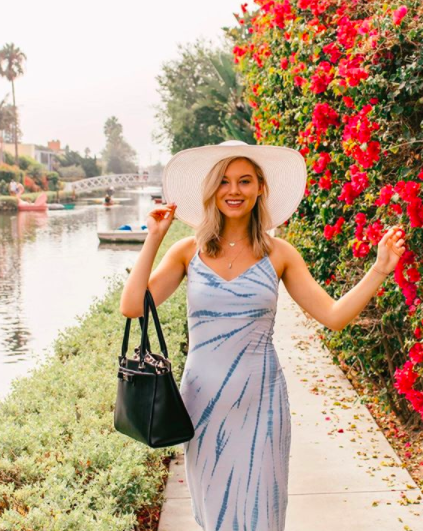 Everyone has experienced sunrise at the beach, so switch up your 'gram game with a cute photoshoot in one of the most unique historic districts in this glamorous city. Always wanted to visit Venice but couldn't afford the flight tickets to Italy? Well, lucky for you L.A's got its very own canal-lined heaven to offer, and this one comes with palm trees. "I love visiting the Venice Canals because I get to escape from the LA madness into the neighborhood of my dreams," UCLA sophomore Valentina Ocariz said. "It's like time stops when I'm walking around those beautiful houses, each telling a different story about the families that live there. Not to mention the cute little spots I have found whilst losing myself in the labyrinth of bridges! Each visit is different and magical–100% recommend!"  Leave your mark by adding a handwritten wish to one of the fluttering displays found atop a bridge–as though straight out of a fairytale.
8 am: Coffee-Break at The Cow's End Cafe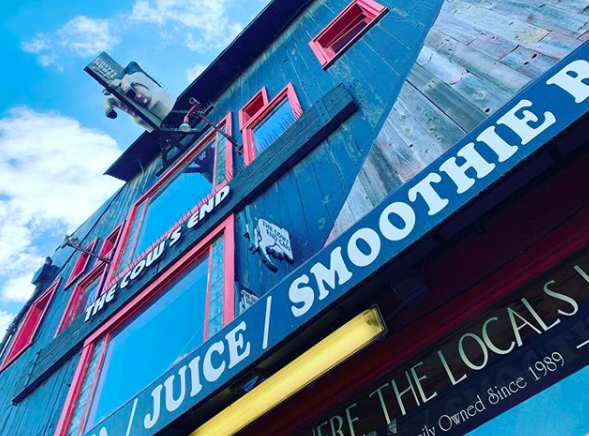 You've got to start the day off right with every Angelo's favorite drink: coffee. Come for the latte and stay for the view because this quirky little café offers prime-location for a bit of people-watching. If you don't necessarily identify as a caffeine-enthusiast–honestly, are you okay?–opt for a fruity smoothie instead, and expertly blend in with the locals out on their morning run along the beach.
9 am: Marvel at the Venice Art Walls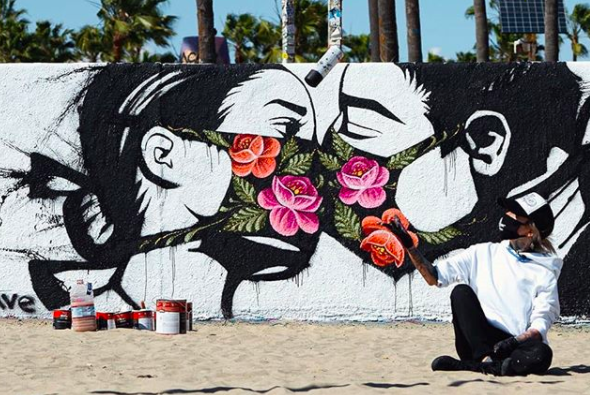 With more to offer than just the glitz and the fashion, sample a taste of L.A.'s rich graffiti culture while in Venice. Some of the world's most talented artists from every walk of life come together to paint their hearts out so the walls always sport something new. The Venice Art Walls really serve as a reminder that the whole world can be your canvas, so take your doodling to the next level. Always wanted to be a painter but settled for a more boring job instead, to pay the bills? Well now's your chance to unleash your inner artist–just grab some brushes or some spray-paint and let the creative juices flow.
10 am: Soak Up the Sun in Santa Monica
From motion picture classics like Iron Man to Forrest Gump, Santa Monica served as a prime filming location for Hollywood blockbusters for decades, and anyone can see why. You know the rolling sunny beaches and perfect tans that come to mind when you think of Los Angeles? Well Santa Monica will out-do every image you can conjure up. Roll out a beach towel to work up a tan, amble along the pier to watch performing artists of every kind work their magic, build a sandcastle to indulge your inner child or give in to the temptation to treat yourself to some hot funnel cake and churros. "For a day of beachy frolic and the choicest seafood, head down to Santa Monica! Be sure to check out the aquarium and have your camera out to capture the unforgettable view," UCLA sophomore Ovie Soman said. I assure you that a refreshing hug from the bluer-than-blue Pacific will melt away every ounce of stress you've been holding in.
11 am: Brunch like a Star at Urth Caffe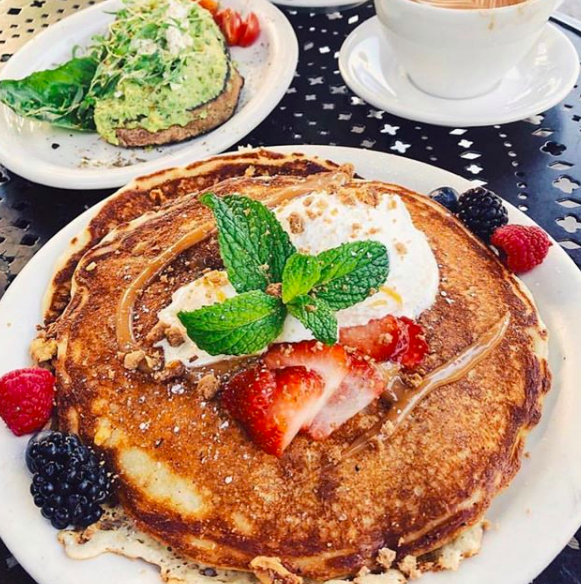 Fancy running into your favorite celebrity? Increase your chances of getting starstruck with a trip to the beloved Urth Caffe, sitting pretty in Beverly Hills. When in L.A, brunch forms the obvious meal of choice and no trip to So-Cal is considered complete without some avocado toast, so be ready to dig in. "I think the place had a chill vibe but at the same time an air of extravagance. The desserts are a must try and I would definitely recommend the iced lattes!" UCLA sophomore Khushboo Doultani said. Try their thick, fluffy gluten-free pancakes or opt for a fresh feta-stuffed omelet, finishing off with a slice of warm apple pie that'll have you missing your grandma. Truly, Urth Caffe offers a meal fit for a king or a Kardashian.
12 pm: Window-Shop at Rodeo Drive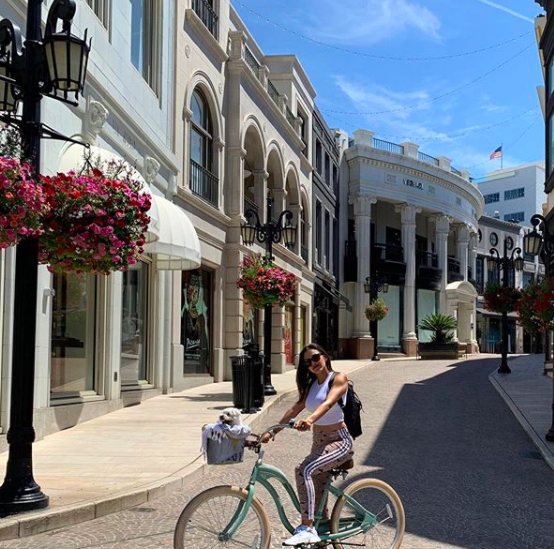 After a fulfilling brunch, take your brand-new food-baby out for a luxurious stroll down one of the most expensive neighborhoods you'll ever set foot in. Drink in the unbelievable sight of big-names like Gucci, Chanel, Prada and Versace casually lining every street, shining down on shoppers. Even though you clearly look like a broke college student who probably can't even afford the zipper on that gorgeous handbag on display, no one will stop you from a good bout of window-shopping. "Rodeo is an icon of L.A–the epitome of glamour and luxury. To avoid it would be a Hollywood sin," UCLA sophomore Morgan Bensky said. So go ahead–try on glorious dresses worth twice what you actually have in your bank account and channel your inner Zendaya walking down the imaginary red carpet.
1 pm: Learn Your Hollywood ABC's from the Paramount Studio Tour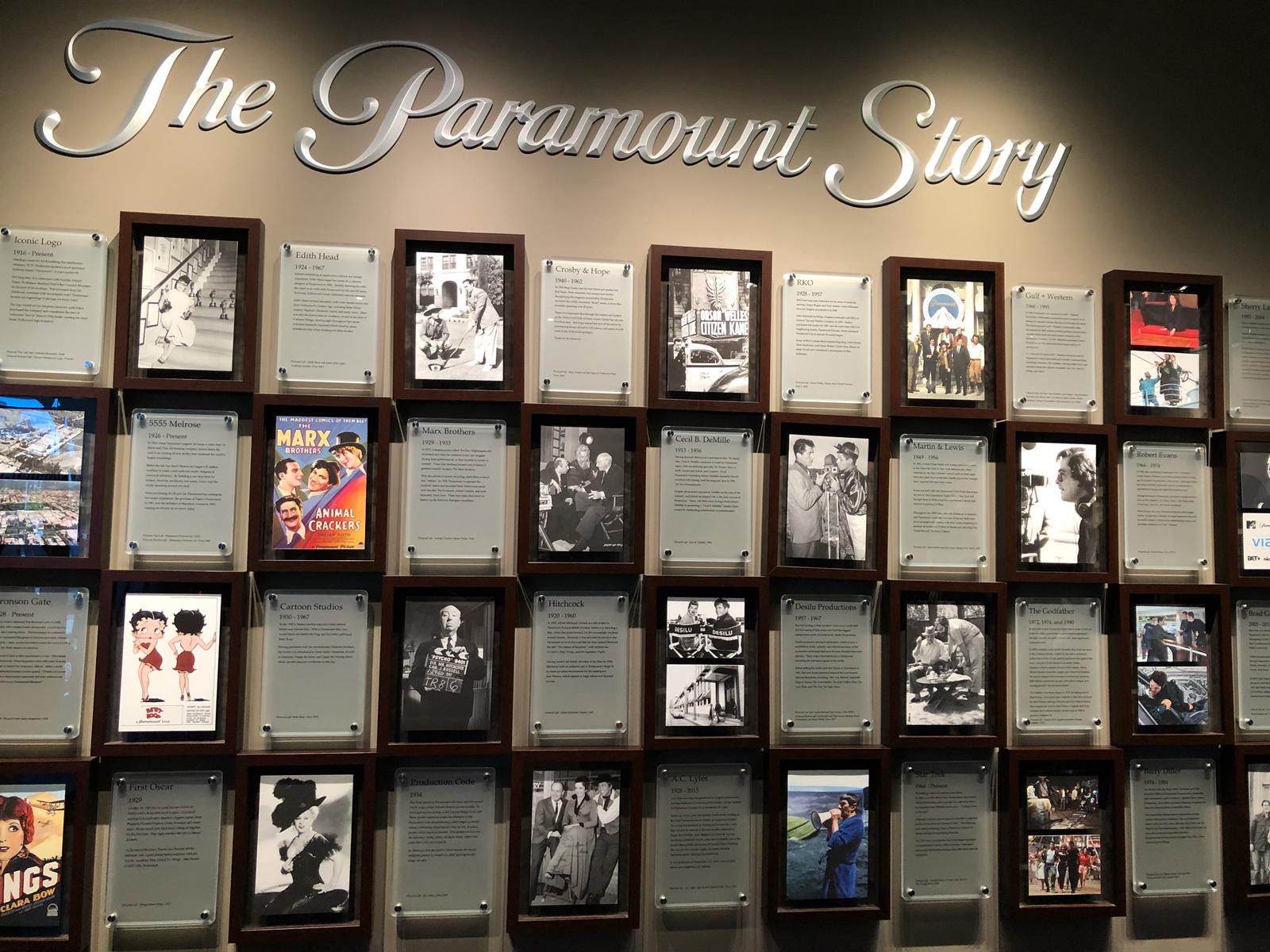 Get ready for a little history lesson–possibly the most fun one you've heard in a while–at Paramount Studios. Immerse yourself in the magical history of cinema and discover the humble beginnings of Hollywood's first major movie studio. Try on authentic props and costumes from your favorite movies, and step onto the sets of renowned binge-worthy TV shows like Grace and Frankie, Dr.Phil and This is Us. And on the way out, take a moment to reflect on the dazzling tour while sitting on the same bench that Forrest Gump once did, sharing his life-story and a box of chocolates with any stranger willing to listen.
2 pm: Thriftin' at Iguana Vintage Clothing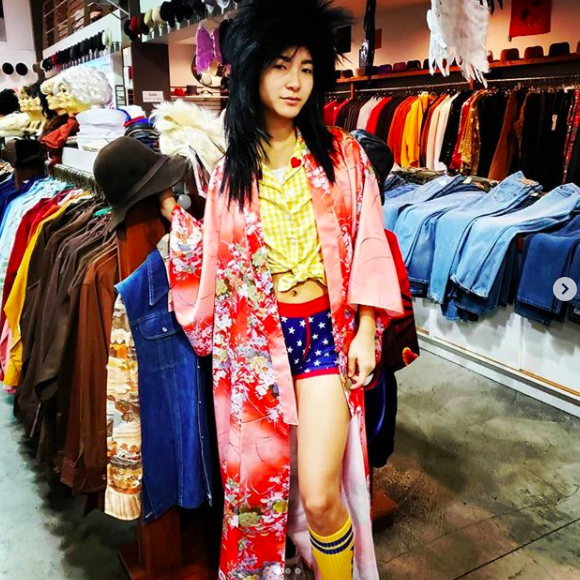 Consider yourself a budding fashionista? Growing tired of fast fashion? Drop by this high-end vintage store for some truly cool finds. Ranging from flapper-style dresses to colorful heels, you'll feel bowled over by the sheer variety of clothing on display. Pick up a cute 60s inspired dress for your next decade-themed party or your new favorite pair of boots without feeling guilty about it because you'll certainly get a bang for your buck here.
3 pm: Gastronomic Adventure @ Little Tokyo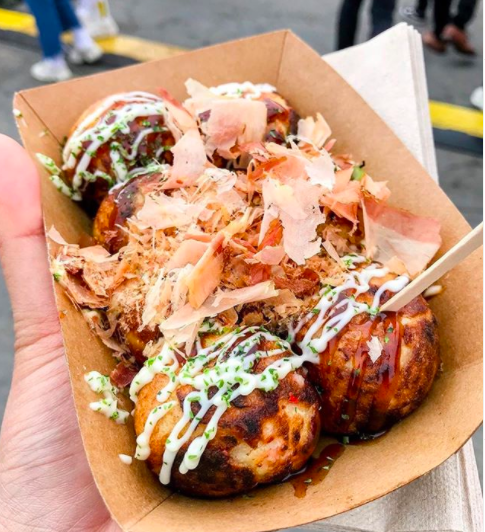 Starting to feel a little hungry? Skip on over to Little Tokyo to taste some of the most flavor-packed snacks you'll ever try. "I really loved trying new foods in Little Tokyo. The area has a lot of tasty Asian food, and I got to try things I usually wouldn't have, like Takoyaki and Taiyaki, both of which were delicious!" UCLA sophomore Athya Uthayakumar said. "I may or may not have burned my mouth because of my eagerness to taste the hot Takoyaki, but it was worth it." Choose from a variety of mouth-watering toppings to accompany your plate of Takoyaki (freshly fried dough balls stuffed with minced octopus) after watching the skilled chefs at Takoyaki Tanota make it before your very eyes. I mean if a restaurant has the name of the dish in its title, they've got to be good at it, right? A true foodie knows how to save room for dessert, so head to one of L.A.'s favorite dessert spots, SomiSomi, for some lip-smackingly good Taiyaki. Once you try these fish-shaped cakes stuffed with red bean, taro or Nutella and topped off with some soft-serve, you'll definitely be up for seconds.
4 pm: Get Charmed Away at The Last Bookstore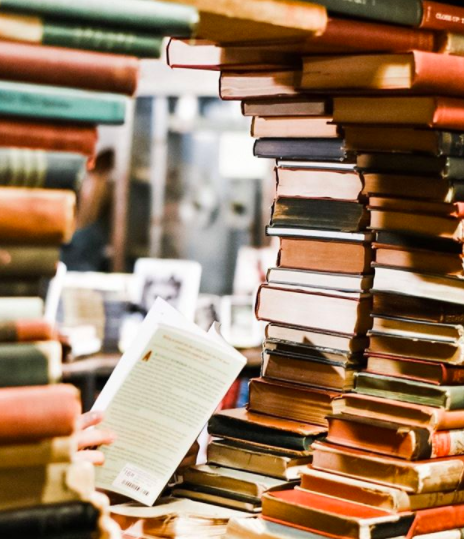 After taking a metaphorical trip across the ocean to get your Japanese food fix, saunter on over to the most magical bookstore in town and lose yourself in the warm embrace of books hailing from a variety of genres and literary eras. Whether you think of yourself as a bibliophile or not, I am certain your breath will get taken away as you walk through tunnels sculpted out of well-loved books and find yourself face-to-face with old copies of your favorite records. Fellow bookworms: Remember to carry a tote bag for this trip because I guarantee you won't be leaving empty-handed.
5 pm: Embrace an Artsy Affair at the MOCA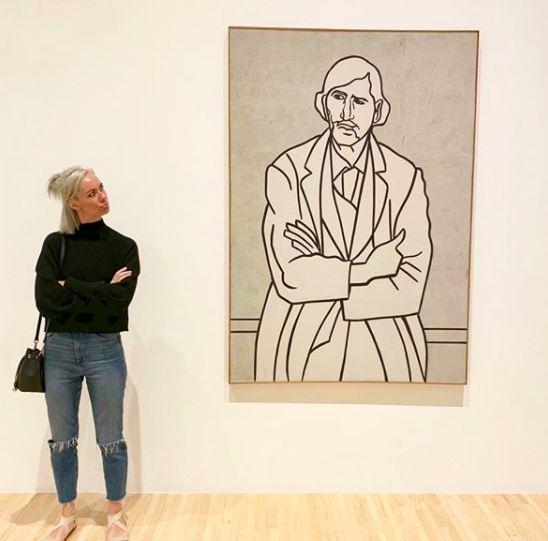 Now, Los Angeles houses a number of grand art museums worth visiting, but even if you can't find the time to explore them all, give a visit to the Museum of Contemporary Art in Downtown. "What's not to love about MOCA? It's free for everyone, centrally located in downtown L.A., and has various gram-worthy special exhibitions from up and coming artists to take in," UCLA sophomore Deanna Cunningham said. Boasting some of the most avant-garde artwork you've ever laid eyes on, the MOCA is the only artist-founded museum in the city and proves itself as the perfect place for every budding artist and lover of art to turn to for inspiration. With tons of sculptures, paintings, and collages to admire, an hour will easily fly by.
6 pm: Dine at Grand Central Market aka. Hipster Paradise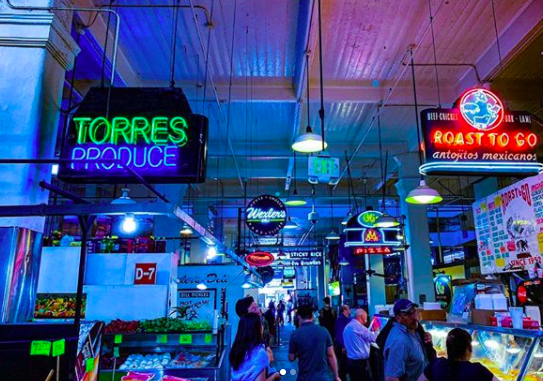 Not super hungry yet? Don't worry, once you take a look at the food choices offered at the Grand Central Market, I guarantee you'll want to have a taste. Celebrating Los Angeles' culinary and cultural diversity, this food emporium offers a glorious sight to behold. Bustling with stalls serving up freshly-made tacos, creamy Thai green curry, juicy cheeseburgers, mouthwatering pesto-tossed pasta, and the finest bratwurst–find yourself whisked away on a transnational journey you will relish for days to come. With its unconventional warehouse-style layout, this hipster paradise buzzes with infectious energy of guests from various cultures uniting through their love for gastronomic adventures. The neon lights and inviting aromas will definitely lure you in.
7 pm: Indulge your Sweet-tooth at Little Damage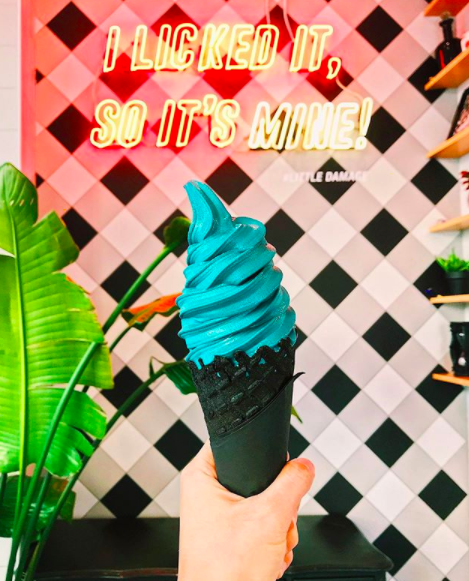 You know what'll just put the cherry on the top after that grand meal? Yep, you guessed right–some Instagram-worthy organic soft-serve. Known for their signature hand-rolled charcoal waffle cones, Little Damage will certainly have you drooling for seconds. Sporting seasonally-rotating vegan-friendly flavors such as Coconut Almond and Cookie Butter, in addition to their tempting staples Unicorn Tears and Coffee Caramel, this ice creamery has proved itself as a fan-favorite. And once you take that first bite, you'll join the fanbase.
8 pm: Zoom Down the SkySlide at Skyspace LA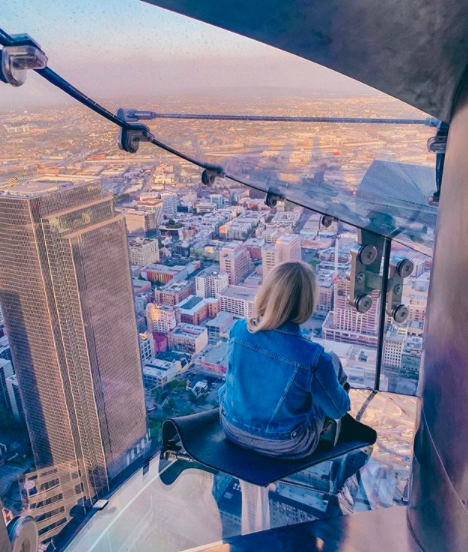 Although your Hogwarts' letter never did come through, you can still recreate Harry's exhilarating first ride on Buckbeak's back without even worrying about angering a Hippogriff. Tumble down the iconic forty-five feet long SkySlide atop Skyspace, soaking in the beautiful view of the L.A skyline glimmering against the night sky. On SkySlide, you are given the chance to safely take your turn in riding down this transparent slide atop the iconic US bank tower. Your memorable ride through this tube will have you forgetting your fear of heights and truly experience the magic of "flying" past  L.A's skyline.
9 pm: Enjoy a Luxuriant Movie-Viewing at the Chinese Theatre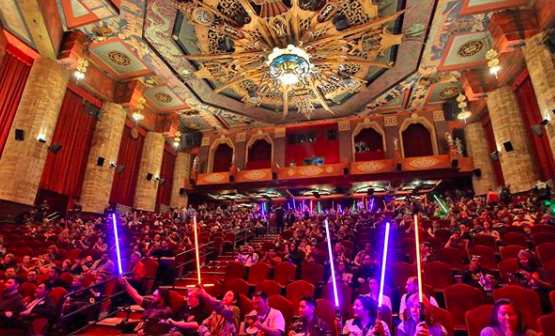 All tired out from that thrill-ride? Sink into one of the leather-lined seats at one of L.A's oldest movie theatres for a movie-watching experience like no other. Handprints and footprints of Hollywood legends like Marilyn Monroe, Elizabeth Taylor, Charlton Heston and Tom Hanks line the entrance, foreshadowing your memorable journey to faraway lands of cinematic concoction. "It's not a movie, it's an experience–there are displays lined with actual movie props and the sound system has to be one of the best I have experienced," UCLA sophomore Aryan Arora said. "As a major movie buff, I'd been eagerly waiting to watch Endgame there and it was even better than I could've hoped for. Someone came on to the stage to address the audience before the movie began, and at the end they even handed out movie posters! It really shows how much they care." Just as grand on the inside as its exterior, Grauman's Chinese Theatre has held movie premieres for both classics like Breakfast at Tiffany's and Mary Poppins as well as modern-day favorites like Call Me By Your Name and Avengers: Infinity War. If even your favorite celebrities deem it worthy of their time, I'm sure you will as well.
10 pm: Sing Your Heart Out at Café Brass Monkey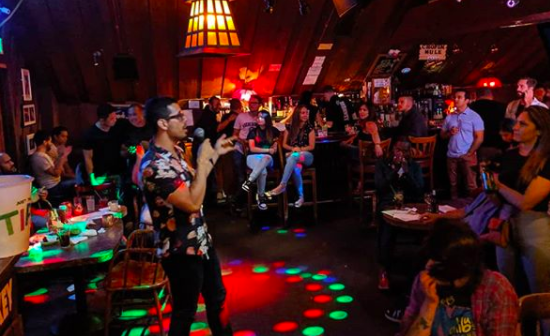 In the mood to perform after watching that incredible on-screen performance in the heart of Hollywood? Totally understandable. Head on over to Café Brass Monkey–a tavern-style singalong bar–for some karaoke fun! Feeling shy? Don't worry, after downing a few glasses of liquid courage you'll readily volunteer to croon "Dancing Queen" off-key at the top of your lungs to an encouraging fan-base of complete strangers. Get up on stage and dazzle the crowd with the Mick Jagger-worthy performance you've perfected in the shower.
11 pm: Soothe Your Midnight Cravings at Leo's Taco Truck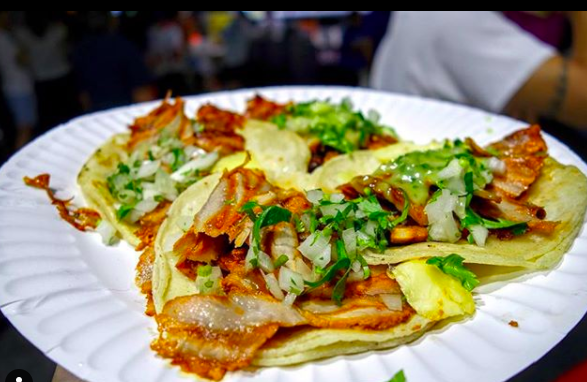 Once you've left the karaoke bar feeling on top of the world, treat yourself to some quality tacos from one of Los Angeles' most renowned food trucks. Even if you remember nothing else from the night, you sure will retain the taste of Leo's generously-stuffed tacos because good food hits you right in the heart. Choose from classic tacos like al pastor, pollo and carnitas, as well as more creative options like chorizo, lengua and cabeza, where you can dress with salsa and toppings at your own leisure. For just a dollar a piece, this marvel will have you crying tears of joy.
12 am: Discover EDM Heaven at Academy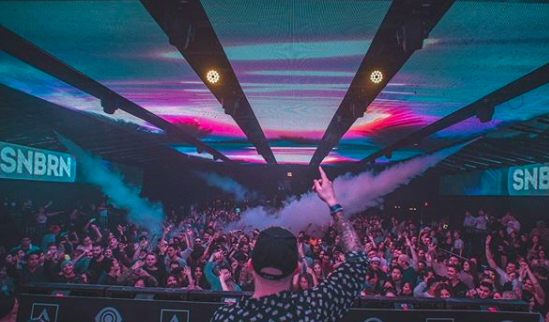 Liquored and taco-d up, you only have one mission and place to head to at midnight: the club. With a massive dance floor, high-quality sound system and giant screens for video projection lining every wall and ceiling, Academy gives you ample space to get your boogie on. Despite the slightly higher-than-average cover fee, this dance club outdoes its competitors with its high-quality service and star-studded performers list featuring the likes of Matt Lange and Audien. Lucky for you, you don't have a curfew like Cinderella so dance the night away without worrying about the clock ticking away–you wouldn't be able to hear it in there anyway.
1 am: Have a Good Ole Guffaw at the Iconic Laugh Factory
Take a quick break from the dancefloor and treat yourself to a welcome break at one of the world's most famous comedy clubs. The Laugh Factory opens itself up to comedians of all levels, and you may get lucky enough to catch an up-and-coming comic right before they make it big, like Finnish comic Ismo Leikola who made his American debut here back in 2014. Also look out for evergreen celebrity acts and household names like Dave Chapelle, Tiffany Haddish and Whitney Cummings. Get ready to laugh till your gut hurts and your eyes water, because this comedy club holds a place in the Guinness Book of World Records for 'Longest Continous Stand-Up Comedy Show' and they mean (funny) business.
2 am: Groove to Quality Tunes at Sound Night Club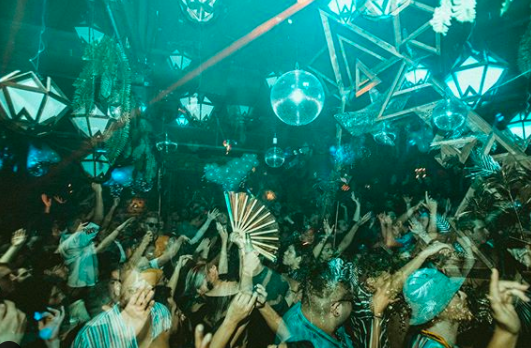 Feeling reinvigorated and ready to hit the dancefloor again? Head to Sound Night Club for a change of scene. This proves itself as a true boujie club, emanating good vibes and a bit of an underground feel since mostly those familiar with L.A's nightlife frequent it. The smoking patio outside where you can catch your favorite headliner post-show, amplifies the intimate feel of the venue. Catch exclusive performances by artists like Doc Martin, Purple Disco Machine and Space Yacht. And best of all, they have freshly-baked pizza on sale to guzzle down between shots. So hit the Sound for some new music, connect with some cool artists and leave with a slice of cheese pizza for a souvenir like no other.
3 am: Stroll Down the Hollywood Walk of Fame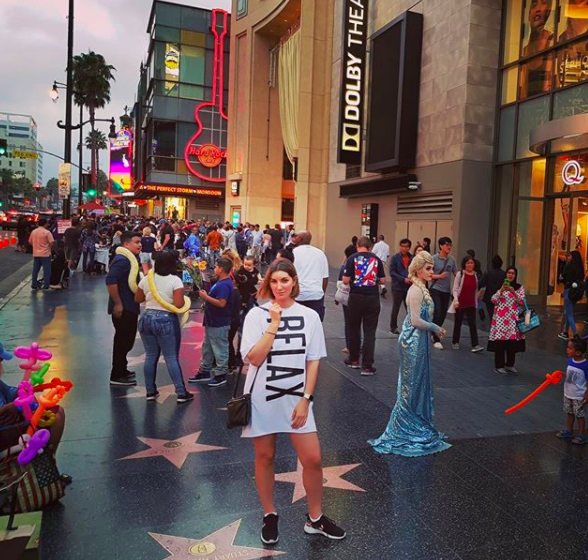 Once you feel worn out from all that dancing and socializing, hit the Hollywood Walk of Fame for a round of people-watching. "I'd drank some wine with a group of friends and we were just goofing around, making jokes about the celebrities as we walked over their stars!" UCLA sophomore Audrey Hernandez said. "It made for a truly memorable and fun night because of all the characters we met along the way–like people dressed up in their distinctive costumes or just openly being their weird selves." Of course, bear in mind that this may not seem the safest neighborhood to scout out at 3 am, so if traveling alone, keep your pepper spray close. With that said, nothing screams L.A. more than stumbling upon your favorite celebrity's star early in the AMs and taking a blurry, hazy photo with it that you'll still end up putting on Snapchat for all to see.
4 am: Bite into a Scrumptious Donut at California Donuts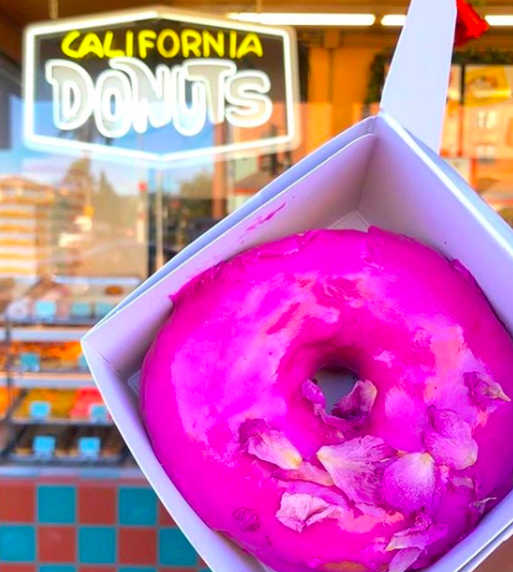 Who doesn't love donuts, especially at 4 am when you feel exhausted from a long day of exploring a new city? Lucky for you, California Donuts stays open 24/7–a warm, comforting donut should do the trick of bringing your energy back up. Whether you have a soft spot for White Chocolate Strawberry, Maple Bacon or Boston Cream, this lovely little retro-style family-owned bakery has got your back.
5 am: Unwind at Spa Palace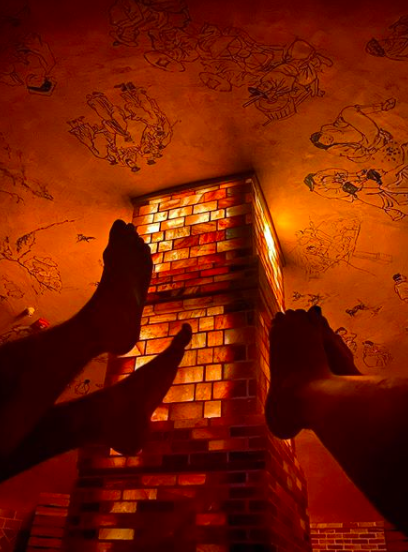 What better way to end this memorable day than with a soothing aroma massage? Spa Palace will have you spoilt for choice with a number of scrubs, massages, wraps and facials on offer at very reasonable rates. Soothe your mind and body in the inviting Loess Forest Sauna or take a cooling dip in the glimmering indoor pool. Unlike a lot of other spas in the city, Spa Palace exudes an air of inclusivity and appears as the ideal place to immerse yourself in the Korean-spa experience for the first time.  So, why wait? Slip on that bathrobe and slowly sink into the most relaxing nap you've taken in a while, as an expert masseuse kneads the tension off your shoulders from a long day out in the City of Angels.