In the late 1800s, South Texas gave birth to the cuisine now known as Tex-Mex. This fusion food means comfort to many palates and ubiquitously fills the tummies of many Houston diners. In fact, so many Tex-Mex restaurants dot the Houston area that it may be hard to choose. Whether you've never tried Tex-Mex or you are an avid queso addict, Houston offers many choices. To help you narrow down the field, we've selected 10 yummy Tex-Mex restaurants that hit all of the right notes.
Check out our top 10 Houston Tex-Mex Restaurants to try this summer:
1. Herrera's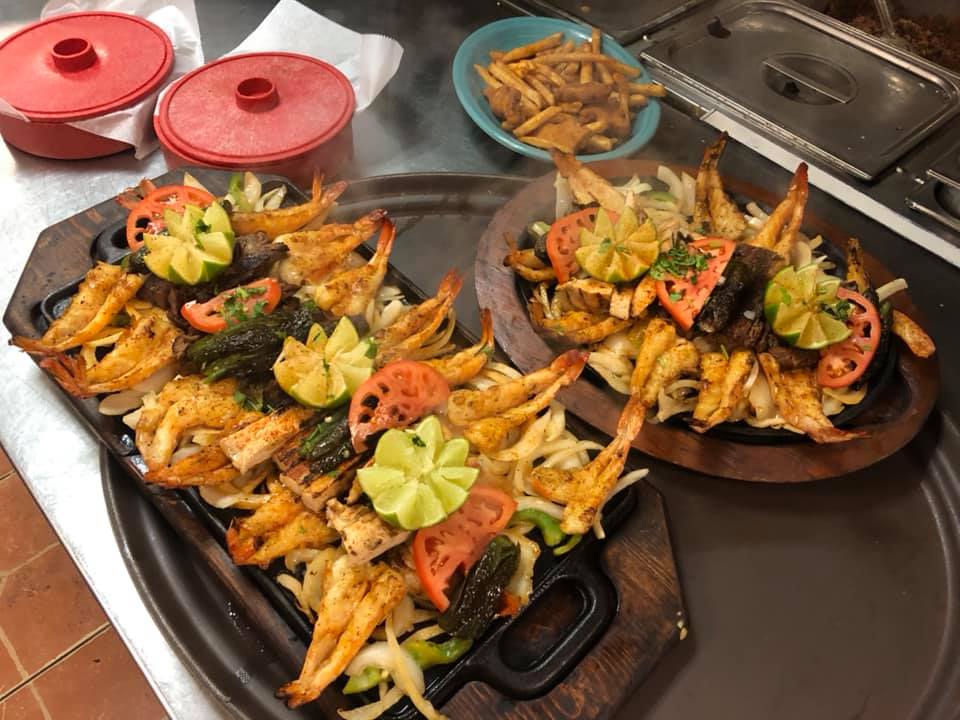 Herrera's Authentic Mexican Restaurant stands as the place in The Woodlands to catch an authentic Tex-Mex lunch or dinner. Boasting classic dishes such as tacos, enchiladas and fajitas, its extensive menu means that every Tex-Mex lover finds something to enjoy. Fajitas fans choose from chicken, pork or beef, and seafood lovers also find plenty to indulge in with multiple shrimp and fish selections. The lunch menu provides a lighter selection of options.
"The variety of the menu is outstanding, and the atmosphere is great," Texas A&M graduate Matthew Hanson said. "The food is very tasty."
Patrons praise the friendly and attentive service. Of course, the typical meal begins with chips and salsa, and insiders suggest that if you like your food spicy, you should request the spicy salsa with your chips. Queso fans delight in the side carrots and pickled jalapeños, and customers rave about the fajitas. The customer-favorite margaritas hit the palate just right as a counterbalance to spicy meals. For those with any room left after a meal, insiders recommend the churros (a type of deep-fried dough heaven topped with sugar and cinnamon).
2. Laredo Taqueria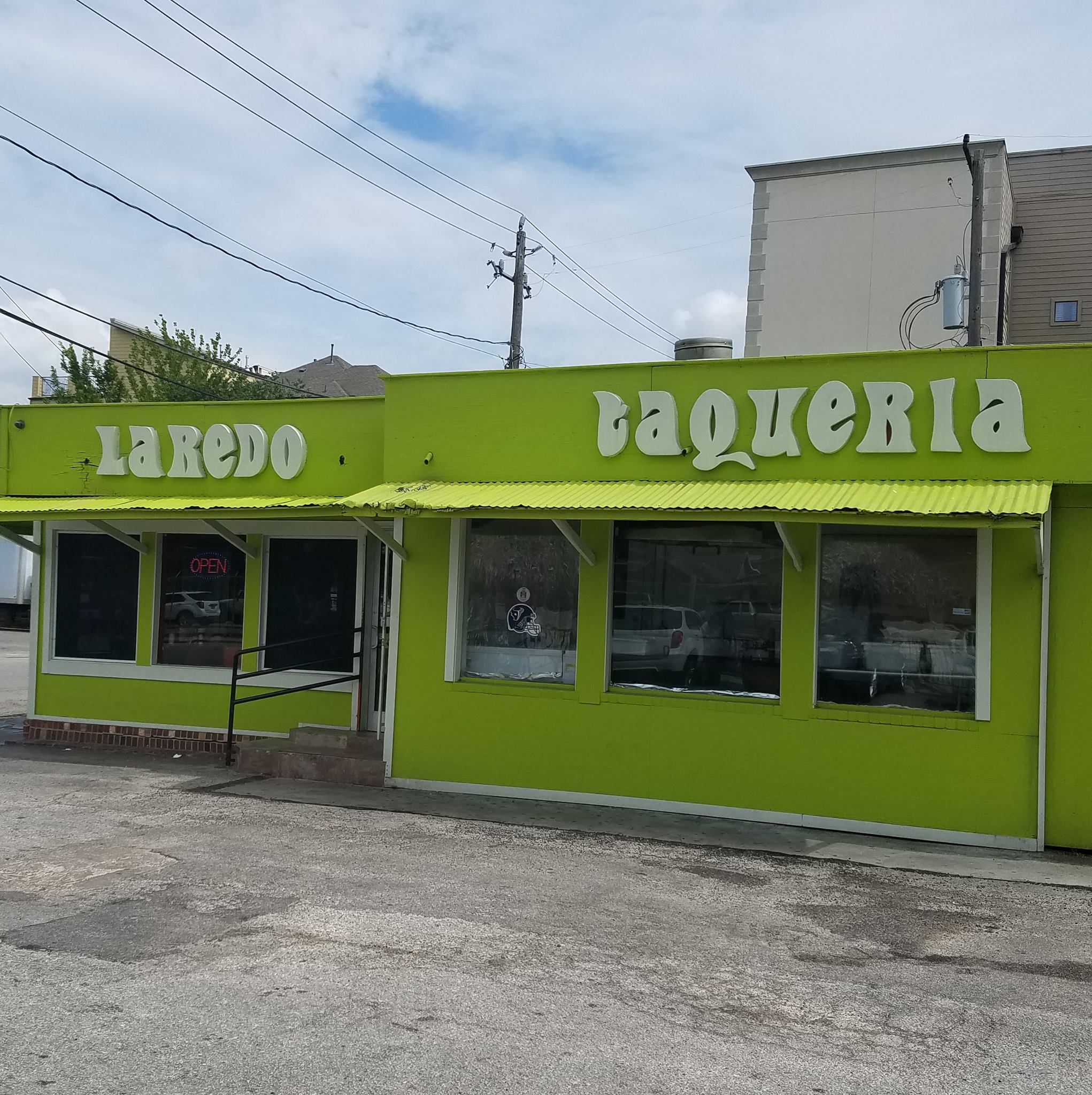 Using their mother's recipes, brothers Joe and Roy Soto started Laredo Taqueria in Houston's West End neighborhood in the 1980s. Originally serving breakfast and lunch, Laredo Taqueria soon became a go-to place for Tex-Mex food like grandma used to make. Fresh ingredients and made-from-scratch dishes keep customers coming back again and again. Patrons love the restaurant's homemade tortillas.
"Even though the line is out the door, the service is quick, and the menu has good and reasonably priced options," Texas A&M graduate Cindy Czako said. "In particular, I like the fideo (chicken and noodles)."
Breakfast customers choose from a wide variety of breakfast tacos, including the traditional bacon and egg taco, but also specialties such as chorizo and egg, chicharron (pork skin) and barbacoa (cow cheek). For lunch and dinner, diners select from a variety of tacos and plates. Tacos may be stuffed with fajita meat, picadillo (ground beef and potato), napoles (cactus) and more. Filling plates include fajitas, enchiladas, chile rellenos and more. Soups, tortas, gorditas and tamales round out the already full menu.
3. Pappasito's Cantina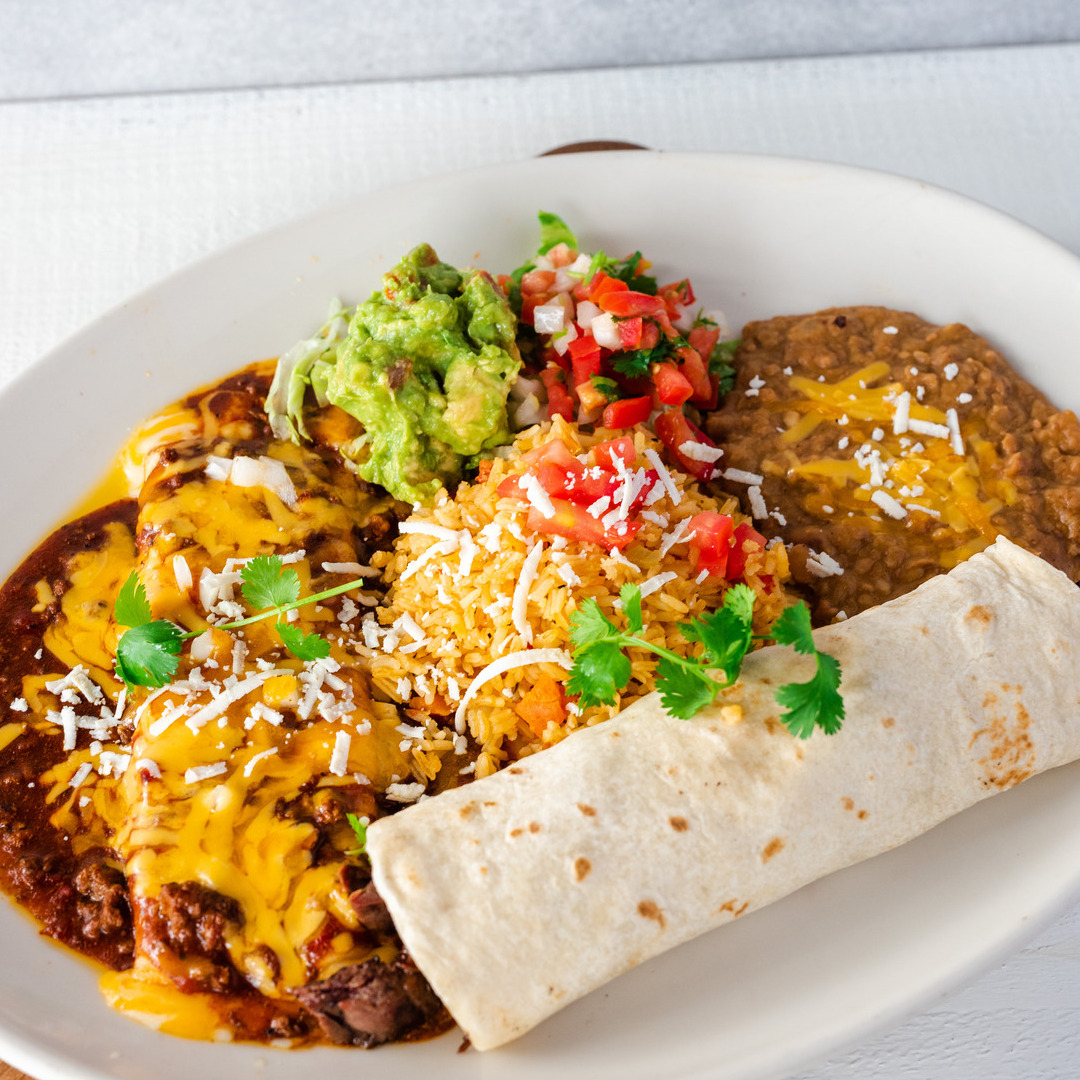 The Pappas Family operates many beloved restaurants throughout the Houston area, including spots focusing on steak, burgers, seafood and Tex-Mex. Their Tex-Mex restaurants, known as Pappasito's Cantina, boast a warm, inviting atmosphere. The customary bowls of chips and salsa greet guests, but ample appetizers set the tone for a filling meal. Traditional appetizers, such as chips and queso and guacamole, surely please, but more adventurous diners try the grilled quail brochette or the snapper ceviche. These family-owned and operated restaurants seek to make sure that you don't leave hungry.
"Whenever someone visits from out of town, we always take them to Pappasito's for Tex-Mex," Arizona State University graduate James Loesch said. "The portions are huge, and the margaritas are excellent."
Speaking of portions, diners truly enjoy the abundant fajita plates, which include options for chicken, beef or shrimp with all of the right accompaniments. A wide variety of choices await enchilada fans. Enchilada goodness ranges from chicken tinga to Ixtapa beef to seafood. Endless bowls of chips and salsa might fill you up but be sure to save room for the entrees when you go. If you have any room left for dessert, try the sopapillas (light pastries dusted with cinnamon and powdered sugar and drizzled with honey).
4. Lupe Tortilla's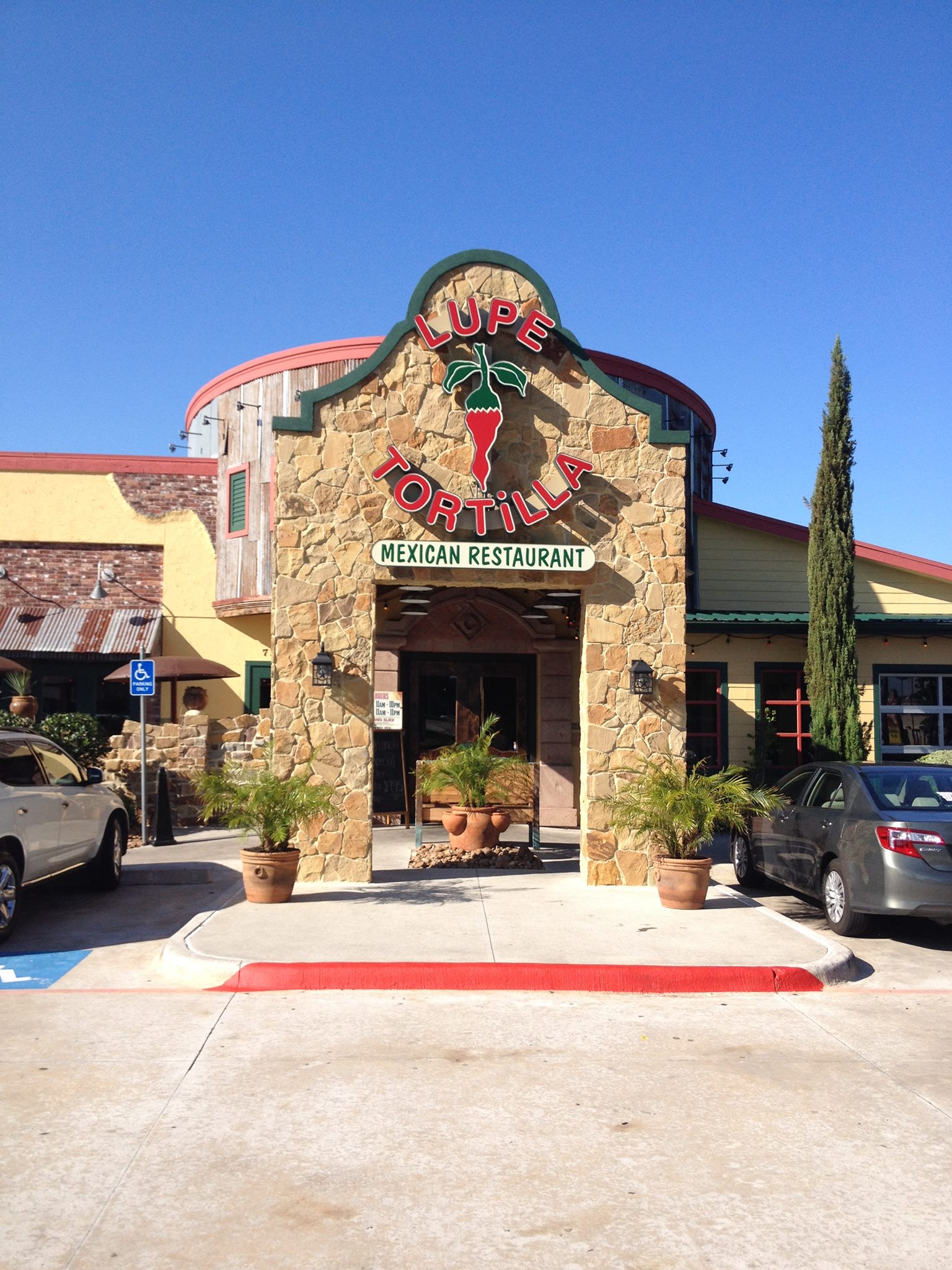 Famous for its fajitas and fresh ingredients, Lupe Tortilla's hits the spot at any meal for Tex-Mex fans. Boasting extensive menus for breakfast, lunch and dinner, Lupe's treats breakfast patrons to fabulous Tex-Mex treats ranging from breakfast tacos stuffed with chorizo, avocado, carnitas and more. The brunch menu includes tempting breakfast nachos, chilaquiles, huevos rancheros, and other plates. Lunch and dinner diners find many Tex-Mex favorites on the extensive menu, including to-die-for queso, sopas, enchiladas, fajitas, seafood, combo plates, carne asada and multiple vegetarian plates. Judson and Peter Holt, sons of founders Stan and Audrey Holt, built upon their parents' original restaurant in Addicks, Texas, to establish locations across the Houston area and throughout the state of Texas while maintaining a focus on fresh ingredients and customer service.   
5. Irma's Original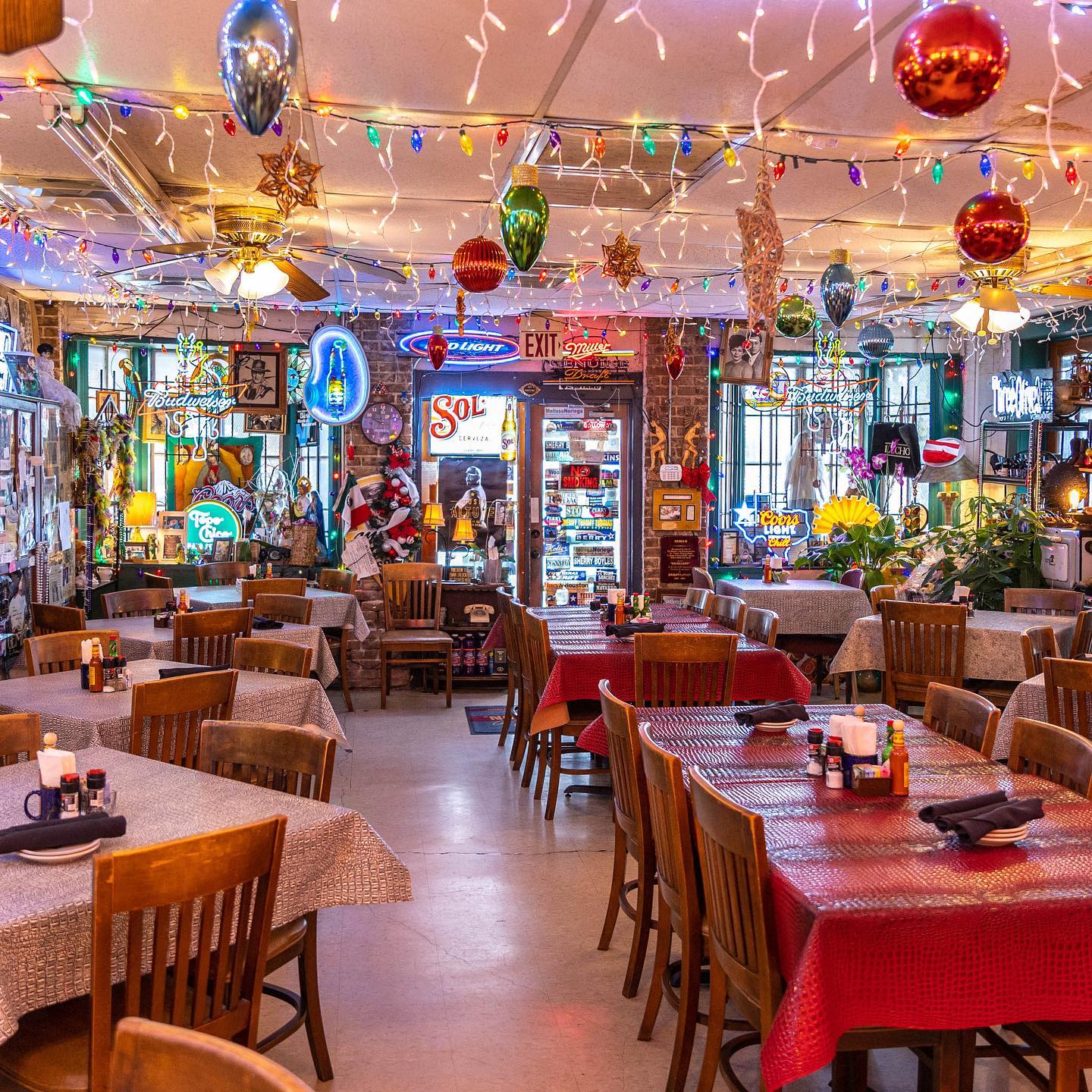 Irma Gonzalez Galvan, founder and owner, ranks as a Houston legend. Faced with the need to support her four children after her husband's murder many years ago, she opened a sandwich shop. That shop soon turned its focus to Tex-Mex, and Irma's Original came to life. Irma's operates two locations in downtown Houston, but the true Tex-Mex fan heads to Irma's Original Tex-Mex where the menu changes daily subject to the chef's whims. Lucky patrons delight in the chicken mole and carne asada, but regardless of what's on the menu for the day, everyone enjoys the house limonda. Freshly made corn and flour tortillas make diners say yum, and you can't go wrong ordering enchiladas. Irma's opens for extended hours when the Astros play at Minute Maid Stadium, so baseball fans enjoy a special dining experience before a game at the ballpark.
6. Taqueria del Sol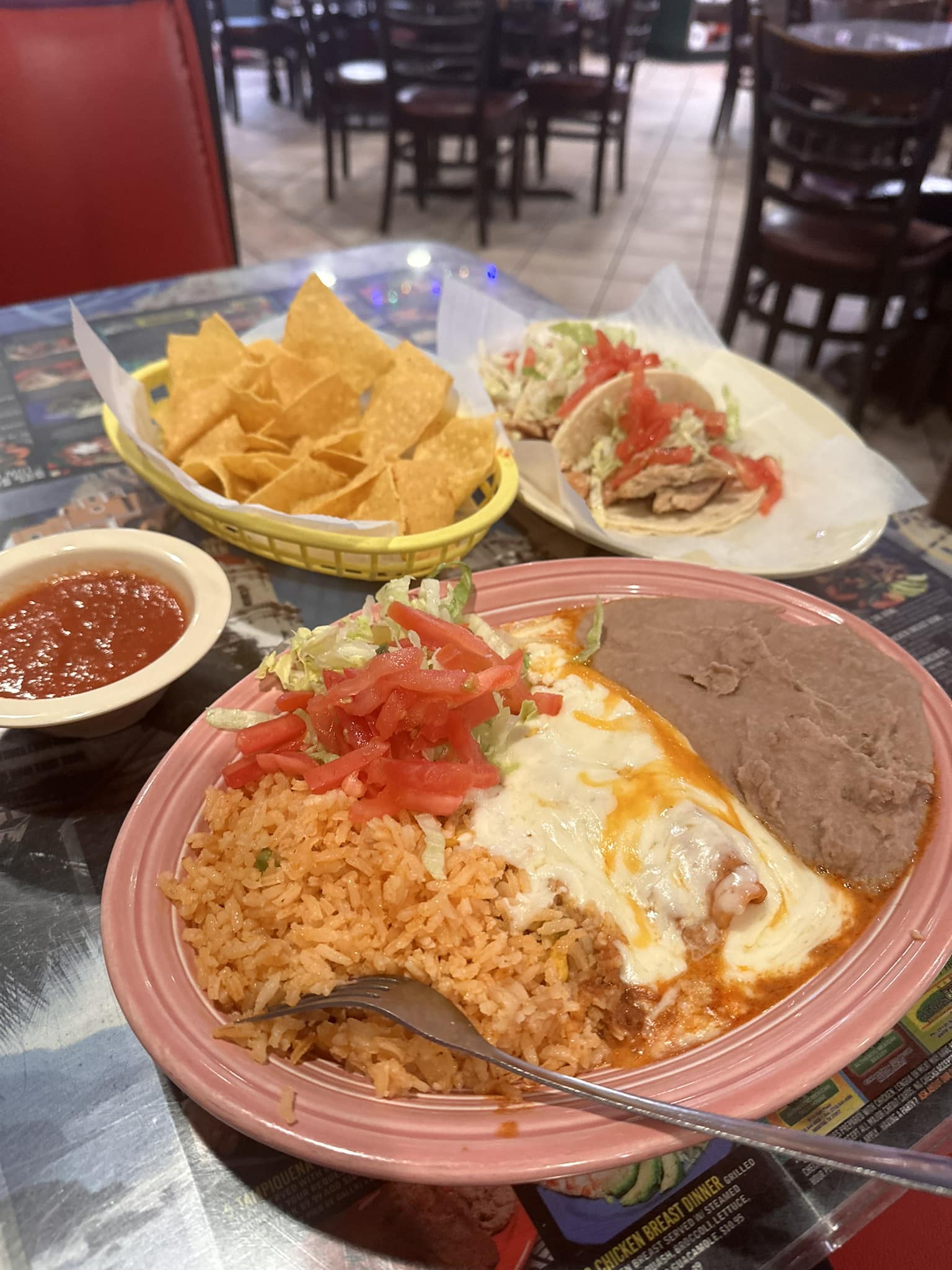 Family-owned and operated Taqueria del Sol uses a unique blend of family recipes to serve up authentic Mexican and Tex-Mex food. With a flavorful menu that can take you from breakfast to dinner, Taqueria del Sol stands as a go-to place for over thirty years in Houston's Greater East End. From breakfast tacos available under $2 to huevos rancheros, you can start your day out right. The lunch and dinner menu offers Tex-Mex favorites as well as tortas, gorditas, menudo and Del Sol bowls. Adjacent Panaderia del Sol serves up tasty Mexican pastries and cakes. Regulars say that it's well worth the drive to the Greater East End.
7. The Original Ninfa's on Navigation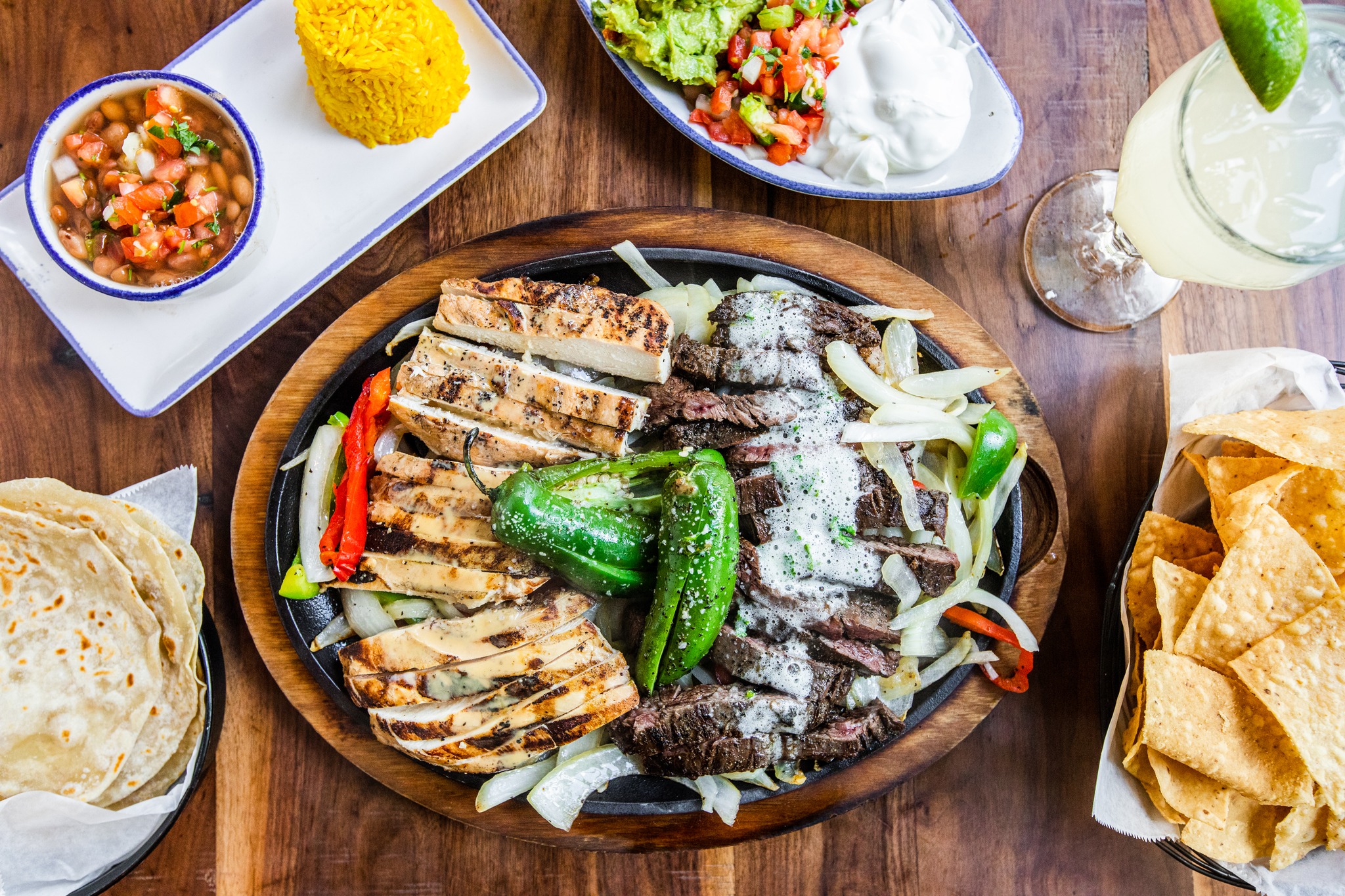 When Ninfa Laurenzo (aka Mama Ninfa) lost her husband in 1973, she became a widowed mother of five looking for a way to make a success out of the family's struggling food manufacturing business. Luckily for Houston, Mama Ninfa decided to close the manufacturing business and open a restaurant in fulfillment of a dream she'd shared with her husband. Relying upon her background, she took to grilling flank steak and placing it in handmade flour tortillas, thus giving birth to the bedrock of Tex-Mex cuisine— the fajita.
Although Ninfa's restaurants expanded over the years, today, only two Ninfa's locations remain— the Original Ninfa's and Ninfa's Uptown. However, for folks who only try one, the best bet is the Original Ninfa's location on Navigation Boulevard. Serving breakfast tacos from 10 a.m. to 2 p.m. on weekdays and daily lunch and dinner with weekend brunch, Ninfa's serves up authentic Tex-Mex meals sure to please any Tex-Mex lover. Of course, you have to try the fajitas.
8. El Tiempo Cantina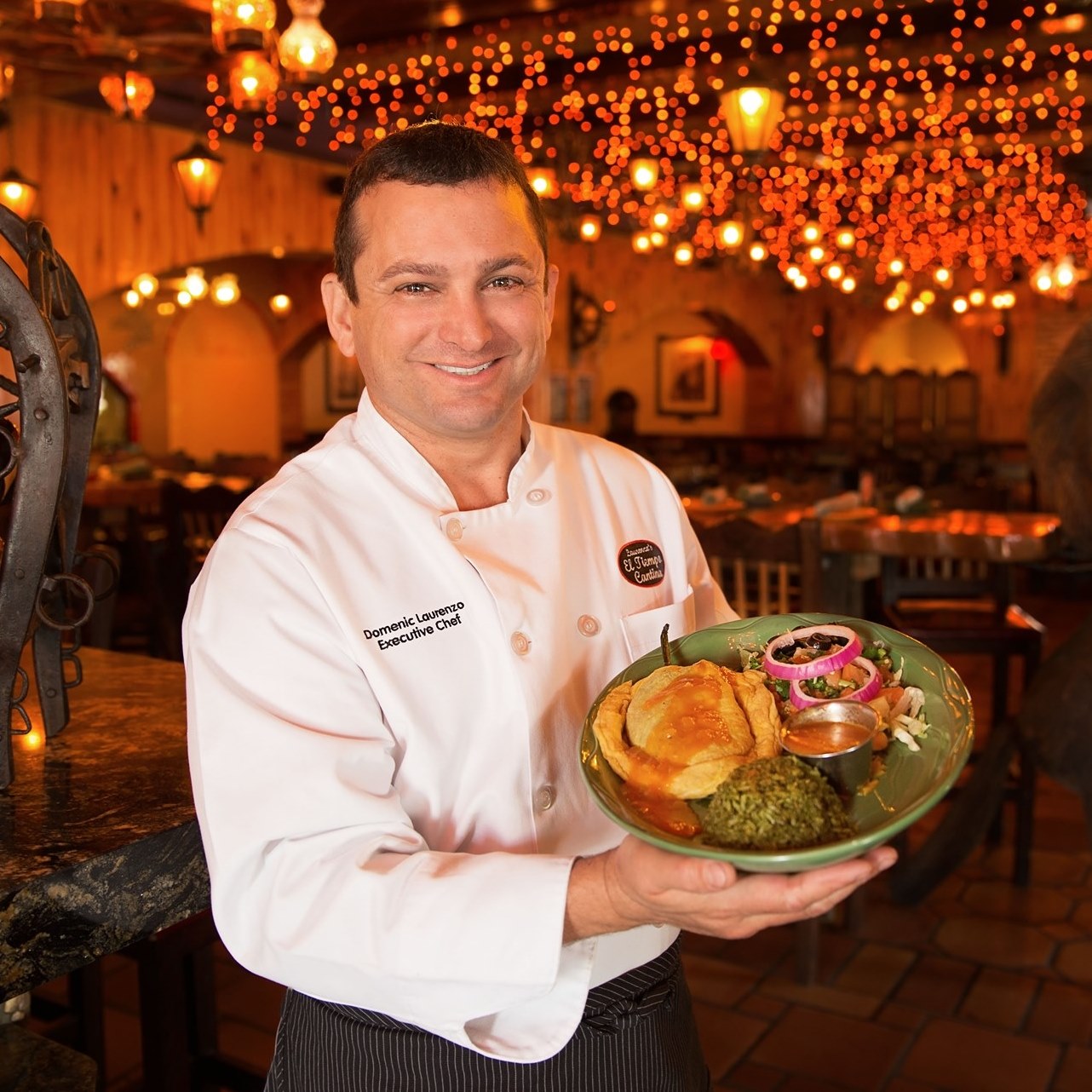 Tex-Mex traditions run deep in Texas families, and El Tiempo Cantina proves the enduring legacy of handed-down family recipes. Established in 1998 by one of Mama Ninfa's sons, Roland Laurenzo, El Tiempo continues the family tradition of made-from-scratch dishes from tortillas to desserts based on traditional Mexican recipes blended with Italian flare. El Tiempo's extensive menu treats diners to filling starters, such as chile con queso, albodiga soup (Mexican meatball soup), crab nachos and more. Lunch specials range from traditional enchiladas and tacos to combo plates. The dinner menu expands to include burritos, brisket, carne asada, vegetarian plates and so much more. The drink menu features unique favorites such as the Salty Chihuahua and the Dulce Socorro. With such a wide selection, you won't leave El Tiempo Cantina hungry. 
9. Torchy's Tacos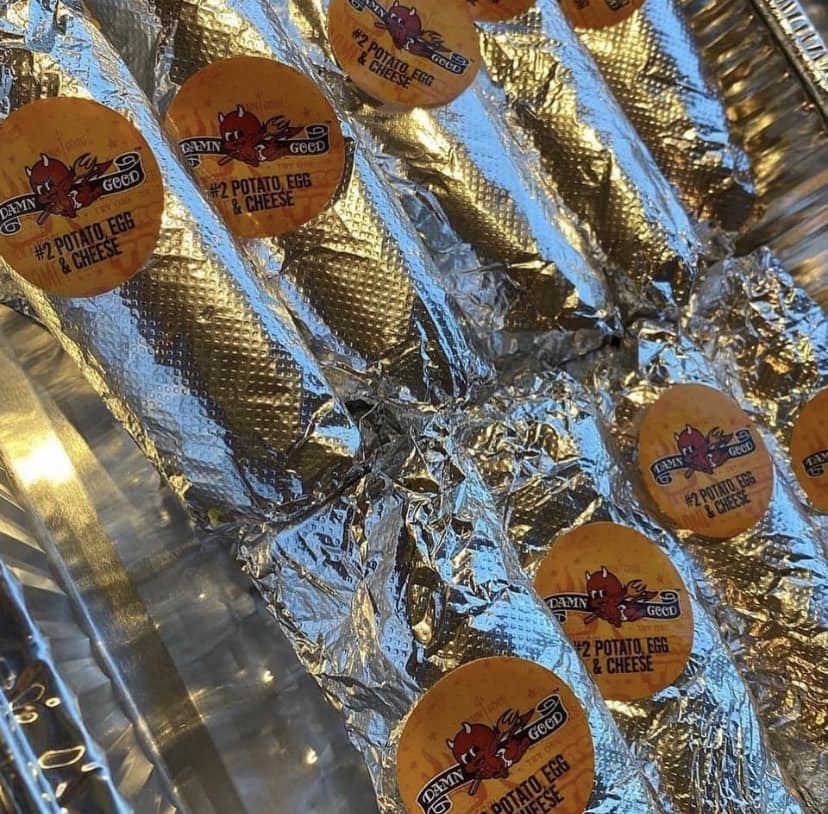 Texans can eat tacos at breakfast, lunch or dinner, and several Tex-Mex restaurants provide tacos for all three meals. College-budget-friendly Torchy's Tacos offers tasty selections. Boasting "damn good tacos," diners choose from menu options such as the trailer park (fried chicken, green chiles, lettuce, pico de gallo, cheddar cheese and a poblano pepper on a flour tortilla) and the crossroads (smoked beef brisket, grilled onions, jalapeños, cilantro, avocado and jack cheese on a flour tortilla). For those not interested in a taco, Torchy's also provides a salad and a burrito. However, eating Torchy's breakfast tacos remains a local top choice. 
"When you want a greasy breakfast taco, Torchy's is the place to go," UT Dallas sophomore Kayla Woods said. "My favorite is the bacon, egg and cheese breakfast taco."
Although the bacon, egg and cheese breakfast taco rates as a favorite, diners also choose among a tasty selection of other options. Available options include the ranch hand (eggs, marinated and grilled beef, cheese and diablo sauce on a flour tortilla), classic chorizo, egg and cheese, spicy jalapeño, sausage and egg, cheddar and migas (featuring eggs and tortilla strips). For those looking to round out their meals with dessert, the menu also offers scratch-made churros and little nookies (fried chocolate chip cookie dough dusted with powdered sugar and topped with cherries). Torchy's provides weekday and weekend Happy Hours with a "weekend cures" menu at select locations that serves up Sangria, Bloody Mary, Mimosas and Tequila Sunrise. With such variety, everyone surely will find a favorite at Torchy's.
10. Taco Cabana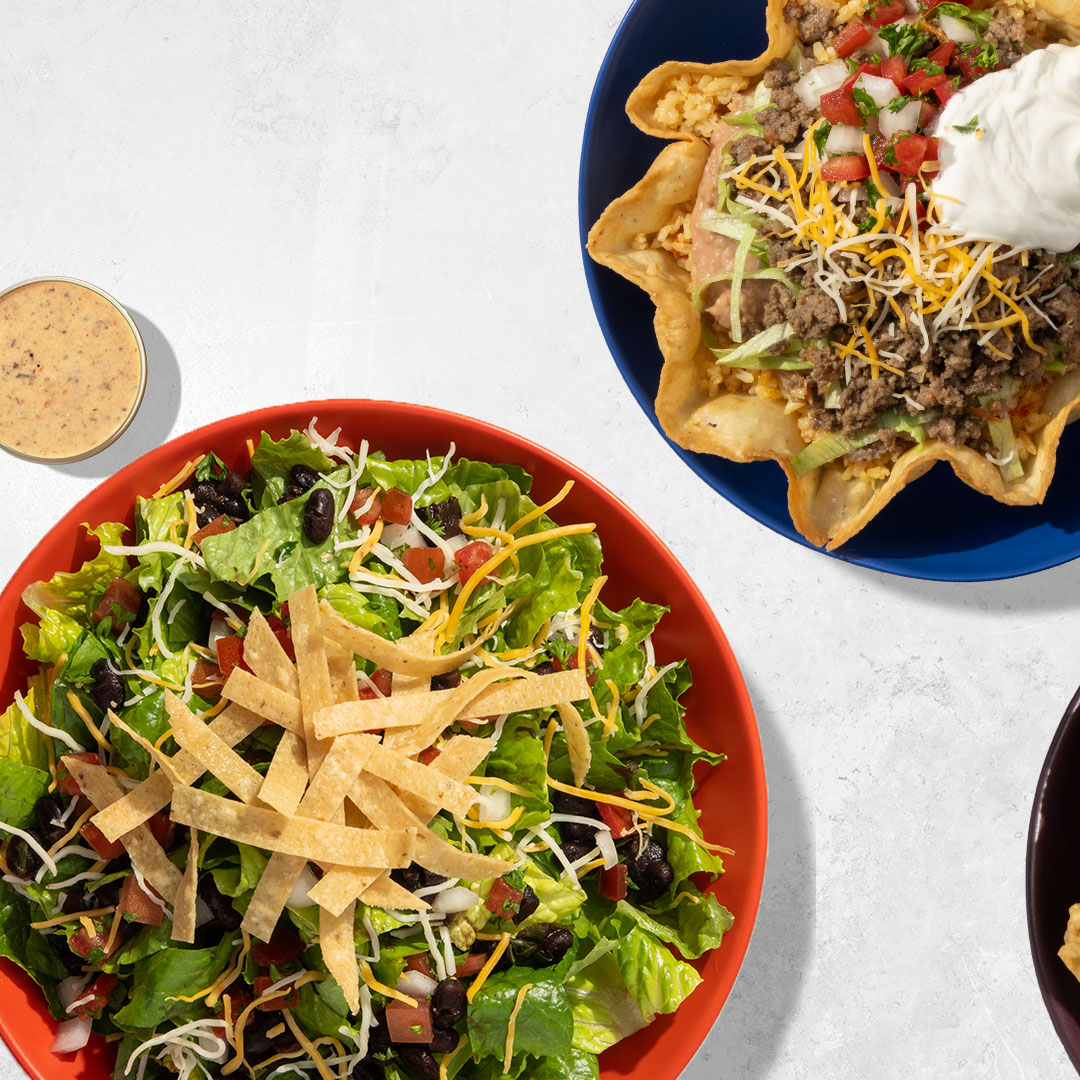 Speaking of college budgets, any one of the San Antonio-based Taco Cabana restaurants serve up Tex-Mex that won't drain the wallet. Founded in 1978, Taco Cabana began life in an abandoned San Antonio Dairy Queen as a taco stand. After a theft involving all the original location's patio furniture, founder Felix Stehling decided to keep the restaurant open 24/7. Expanding over the years, Taco Cabana now has locations throughout Texas and New Mexico.
With a broad menu ranging from breakfast tacos to salads to fajitas, everyone can find a quick Tex-Mex favorite at any time during the day. The restaurants make flour tortillas fresh in-house via a tortilla maker that's fun to watch while waiting in line. However, for those in a hurry, the drive-through window provides easy access. Insiders suggest that you try the chicken fajita tacos and the bean and cheese tacos.