Do you live in Houston and want to explore more of it? Coming for a visit and don't know what to add to your agenda? Luckily for you, Houston offers plenty of places to go and things to do in just twenty-four hours!
Keep reading to find out about some of the amazing places right around you:
6 a.m. Breakfast at The Midtown Bar & Grill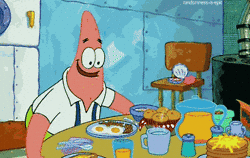 Early start, I know. However, if you wake up at the crack of dawn like me, then you want to start your day off right. Best way to do that? The Midtown Bar & Grill. A simple but delicious breakfast menu offers scrambled eggs and pancakes and bacon and coffee. Not a bacon person myself, but what I wouldn't do for those waffles! Yes, waffles on the menu! What more could you ask for?
7 a.m. Weight + Measures for Some Baked Goods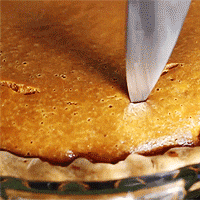 Ate your breakfast already? Well, whether you feel refreshed and ready to go, or might feel in danger of slipping into a food coma, the day just started. Your palette needs cleansing, so naturally, stop at Weight + Measures for a baked good to end your breakfast. And no, it doesn't matter if you ate pancakes for breakfast. Baked goods and breakfasts completely differ. For one, breakfast energizes you for the rest of the day, while baked goods count as morning dessert, which everyone always needs. Anyway, with plenty of seating, various croissants and Danishes and a cinnamon roll that anyone in their right mind would love, this combined restaurant and bake shop offers variation to your daily menu.
8 a.m. A Walk Through Levy Park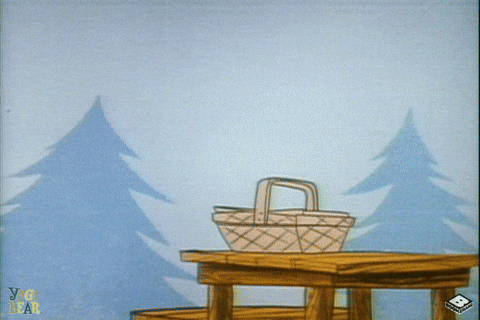 You probably might want to walk all that food off now. Mostly to acquire the appetite for lunch. Might I suggest Levy Park? The best way to describe this park… Wonderland in disguise. Maybe you could describe it as Camp Half-Blood for non-demigods, or perhaps the Land of Oz in the human world— the list never ends. You get the point; the park kind of twists and turns all over the place. Spiral walkways, checkered tiles beside hills and basically an obstacle course for kids, if you want it. You get the idea. Busy place, but still colorful and fun.
9 a.m. Visit Houston's Museum of Natural Science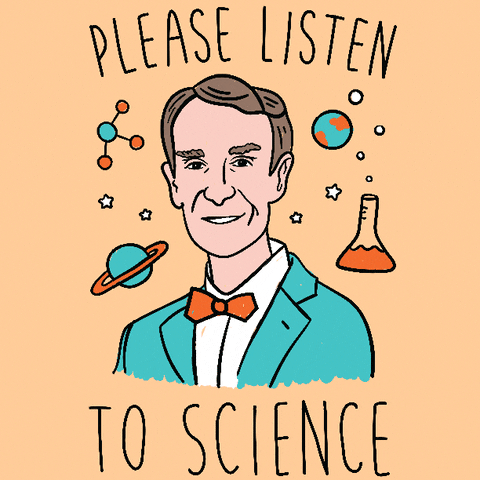 So now that you know the park, maybe you want somewhere quieter and more peaceful? Luckily for you, Houston's Museum of Natural Science opens right about now. Giant dinosaur fossils on platforms, sea creature exhibitions hanging from the ceiling and a giant Earth replica over your head. Any other history dorks here? You could get lost in this place for hours, it gives you so many different parts of the world to see up close. So get your geek on and head over to the museum for a fun time.
10 a.m. Relax at the Houstonian Trellis Spa
You walked enough to warrant a spa moment, right? I thought so. Good thing the Houstonian Trellis Spa knows what to do. They offer full body massages, facials and both an indoor and outdoor pool. Who doesn't love a pool? Unwind with their body wraps and gardens. Take a pause from your long day ahead and enjoy just being in Houston in the most calming way possible.
11 a.m. Get Your Daily Caffeine Intake at the Campesino Coffee House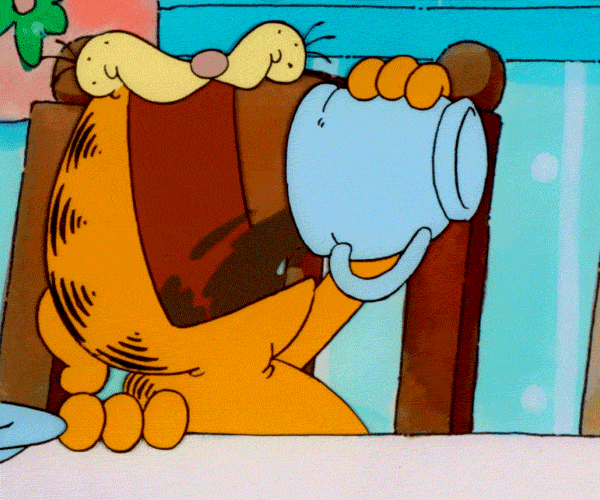 For an hour before lunch, why not stop for a nice cup of coffee? Try the Campesino Coffee House for some Latin American-style drinks like the Café Cubano, Cortadito, or Café Con Leche. They carry some of the best coffees with comfortable couch seating. They also offer sandwiches if you feel hungry enough to start with something small before lunch. Sit back with your friends and get your energy back up with some delicious caffeine.
12 p.m. Delicious Luncheons at Brennan's of Houston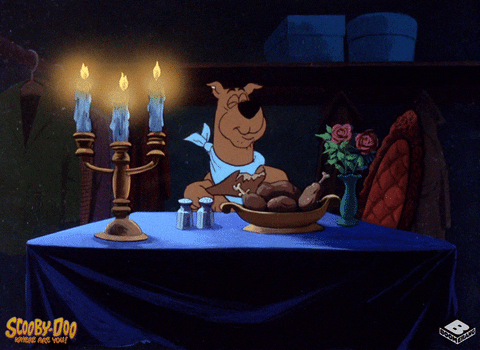 Finally. The moment everyone waits for every day… Lunchtime. Try something really fancy for a minute, like Brennan's of Houston. Here, with tables draped in cloth and highbacked chairs and chandeliers hanging from the ceiling, you get the full Princess Diaries experience. They possess something called Turtle Soup and Some-French-Sounding-Thing with Garlic Bread Pudding. I never even heard of garlic bread pudding, but I want to find out what that tastes like! Don't you?
1 p.m. Satisfy Your Sweet Tooth with El Bolillo Bakery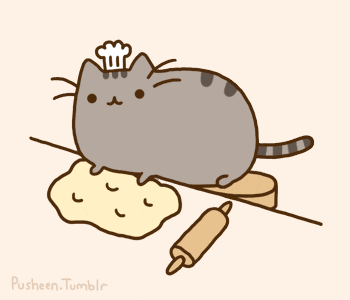 I shall get to the grilled stuff in a second. For now, and as abiding by childhood law that says you must eat dessert after lunch, (no matter how much you ate) I point you to something sweet. The El Bolillo Bakery calls itself the best bakery in Texas, and you can see why. Filled with an array of different cakes, cookies and other pastries, it definitely fits perfectly for any sweet tooth.
2 p.m. Visit Space at the NASA Johnson Space Center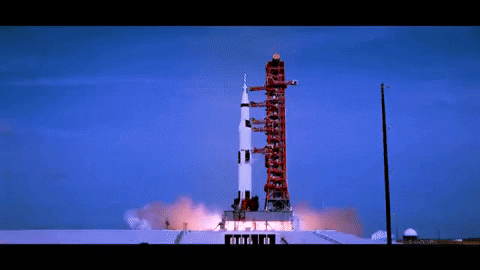 So you had your cake and ate it, too. Now head over to the NASA Johnson Space Center for a long walk around some seriously cool exhibits. Rocket ships and astronauts, the space center gives you a closer look at some simultaneously frightening and fascinating space life. It's all rocket-science. Literally!
"As for Houston, the best tourist attraction is NASA and the Johnson Space Center. I visited there in 2009 and there is so much fascinating space history associated with Houston," Missouri Baptist University alumnus John Brocato said.
It explores space, the work astronauts do, rovers on the moon and so much more. The space (not just referring to outer space but in this case the size of the buildings) stretches very wide and provides a lot of walking room. So much to learn and see means a guaranteed good time. The unknown might seem scary, but it also carries a certain wonder about it. I think it definitely works for any Houston visitor or local, just the same.
3 p.m. See Some Wildlife at the Houston Zoo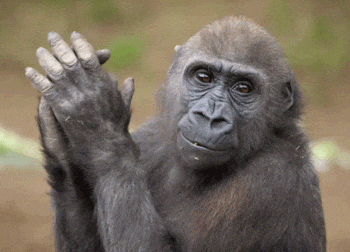 We can't leave the Houston Zoo out of this list. Elephants and otters, tigers and giraffes, the Houston Zoo gives you access to countless wildlife. Take a walk along the fountains and enjoy the sight of so many trees and animals over your head. Breathe in the fresh air and imagine Tarzan swinging through those branches. Enjoy nature as oppose to the city life the rest of Houston offers. Or just watch the majestic animals as they swim in their lakes and lie on their hills. It works for any nature-lover.
"The whole museum district and zoo area is so rich with options from all the museums to Hermann Park to Miller Theater to the Zoo and the surrounding beauty of the area including the rose garden," Syracuse University alumnus Todd Kalas said.
The wondrous thing about this zoo? It not only offers various wild animals, but plenty of nature as well. It carries around it many artistic places to visit, so when you finish with the museum area, you can always get some fresh air among the monkeys. (That sounds funny, no? Among the monkeys?) Anyway, take a trip to the zoo, enjoy the flowers, the trees, the gardens and watching the animals. Nothing soothes the soul like mother earth.
4 p.m. Feel astonishment at the Museum of Fine Arts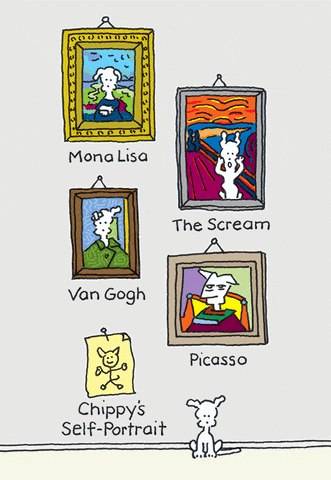 Since we got this walking thing down, keep going with the Museum of Fine Arts. You'll see giant white rooms with mismatched ceilings, and magnificent and grand architecture everywhere you turn. Countless framed paintings on the walls to consider and marvel at. There's plenty of space to walk around and take in the beautiful art. If you really want a moment of peace and tranquility, go to an arty museum and see everything history wanted and tried to offer with a mere flick of a paintbrush.
"I've always found the exhibitions there interesting, I like the different spaces, I particularly like the new wing that opened recently, and it's just a nice, quiet spot to get away from the bustle of the city," University of Pennsylvania alumnus St. John Barned-Smith said.
You always see it on Instagram, don't you? People in floral dresses or pastel outfits studying paintings as classical music plays in the background. That could be you! Exciting idea, right? But just imagine it. After a long day in coffee shops and restaurants, you get to step into the museum's quiet ambience with nothing but people quietly making their way through the exhibits and admiring the beauty around them. Try it out, take a break from city noise and admire the works of art from the past.
5 p.m. Shop the Day Away at Houston Galleria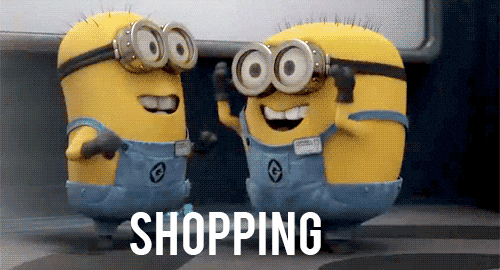 No shopping yet? Fix that right now with the Houston Galleria. You will find shopping malls upon shopping malls, what more do you really need to know? It carries a Nordstrom, Saks Fifth Avenue, Macy's and more. Spend an hour walking around, window buying or actually buying. Either way, retail therapy really does work, so go nuts.
"The galleria is a huge mall that has almost every store you can think of. The best time to go is around Christmas time. They don't just have shops they have nice restaurants, an ice rink, and a bunch of games and entertainment all around the huge mall," Texas A&M University freshman Coy Magliolo said.
Sure, spending too much money might seem like a bad idea. However, in the grand scheme of things, who really cares, you know? Visit Houston's mall. Take a look around. If anything really helps make your day better, then buy it. If you'd rather window shop, then do that instead. Luckily for you, the galleria offers so much variety for looking, shopping and just about anything you could want.
6 p.m. Get a Drink at the Anvil Bar
Officially calling it; time for happy hour. For that, the Anvil Bar works as your place to go. With seating at the bar and a wide variety of drinks, this place fits perfectly for any groups of friends looking for a little fun in the afternoon before the real fun at night. It gives you a long, delicious list to choose from, so you never feel limited. A cozy sit down to unwind after a long day. What more do you look for in a bar?
7 p.m. A Cozy Sit-Down at Buffalo Bayou Park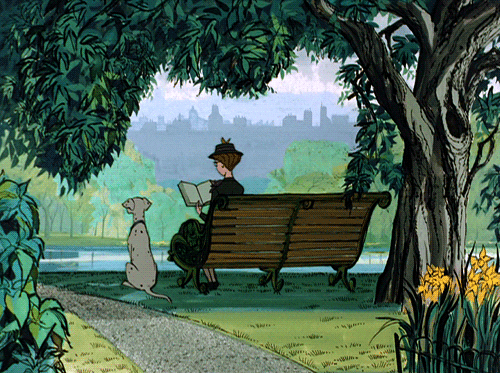 Sunset is now on the horizon, people. Find a great spot to watch it in the Buffalo Bayou Park. A wide field gives you plenty of spaces for a picnic. Several walkways go around the park if you want a stroll during sunset. Sunlight glistens on a lake's surface. Perfect cottagecore material! Get a picture for Instagram or make a reel and rack up those views. Grab a snack, sit down on the grass with a friend (maybe grab a book) and enjoy yourself.
"Bayou Park is located in the middle of the city, and that makes it accessible for such regular visits. It's a place to see other Houstonians, to admire their dogs and exclaim over their babies and sometimes to pause and ask about each other's t-shirts. And yet it is a place in the middle of the city to feel a little bit of space, to breathe air that feels and smells like trees, to see sunlight on water and often to learn a new tidbit of information – the name of a plant, dog-training tips, or that a certain bird species migrates at a certain time of year, and perhaps how that time, or their migration pattern, is changing. It might not over-state things to say that Bayou Park has done as much to keep me calm, sane and healthy during my time in Houston as have my doctor or my therapist. And in the way of the natural world, it has given me these things freely, charging only the price of a little consistency, and a little of my time," Moores Professor of English Literature at University of Houston Margot Gayle Backus said.
I mentioned this earlier in terms of the zoo, but sometimes the best way and destress comes down to sitting in a park, looking over a field and walkways and just existing in nature. This list goes on to include a lot more things. So if you choose to follow my guide here, you will need energy. What better place to rest and get that energy than here? At Bayou Park, where time basically stands still.
8 p.m. Food, Food, FOOD at Pinkerton's Barbecue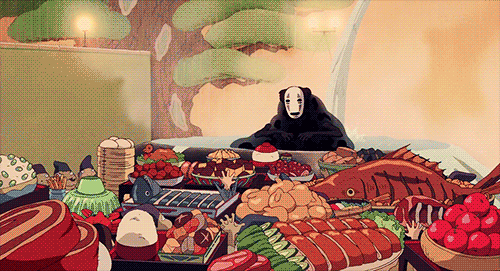 Time for dinner! As promised, I present you with Pinkerton's Barbecue. Brisket, ribs, sausages, baked potatoes, cobbler and so much more. If you can't stuff your face during dinner, when can you stuff your face? Pinkerton's Barbecue gives you the best place for that. With comfortable, rustic seating and an aesthetic that screams western cowboy, this place definitely marks the perfect dinner spot.
9 p.m. Dessert at the Fat Cat Creamery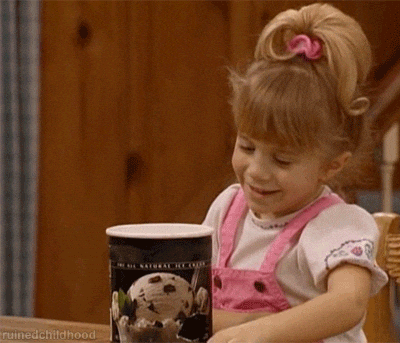 I scream, you scream, we all scream for ice-cream. Obviously an ice-cream parlor makes this list, and what better place than Fat Cat Creamery? Batches of ice-cream goodness using local ingredients, this parlor marks itself as unique and delicious. Pumpkin cheesecake, strawberry jam, pecan pie and rum-soaked raisins. The list goes on and on! Fat Cat Creamery offers a wide variety of ice-creams to choose from, each one better than the last.
10 p.m. A Fun Start to the Night at the Flying Saucer Draught Emporium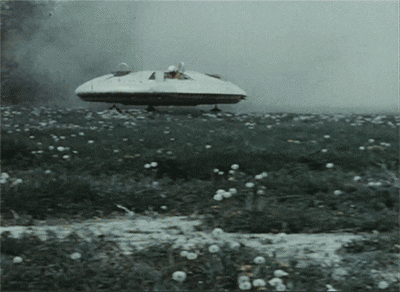 Your night officially starts now, so what other place to kick off than at Flying Saucer Draught Emporium? A wide space with several seats and even some leather armchairs. This place gives you a nice beginning to your night. The bar gives you quality beers, and a long, long list of it too. Not to mention, they serve food as well. Everything from soft pretzels to chicken to salad to roast beef exists on that menu, so take advantage of that!
11 p.m. Listen to Music at the White Oak Music Hall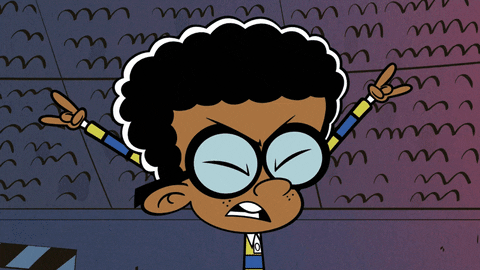 Want some music to keep yourself awake? Same. Good thing the White Oak Music Hall stays open so late. Featuring both outdoor and indoor concerts, light shows and live music, the music hall serves as the perfect place to wake you up and get you excited for the rest of the night ahead. I never went to a concert, but I imagine them as giant domes filled with adrenaline. To jam out to music, hang out with your friends, get energized and ready to make the most of your night with music echoing in your ears after every concert? That sounds like a pretty good time to me.
12 a.m. Time for a Great Flick with AMC Houston 8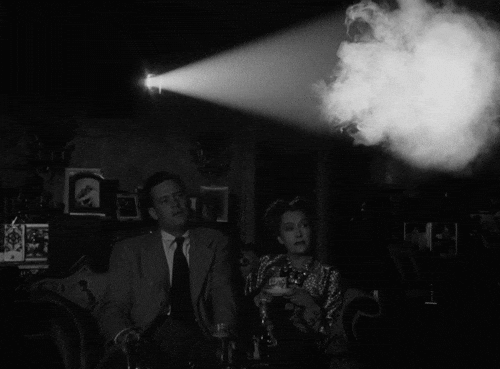 Time for the movies! What, you didn't think I forgot about this one, did you? Movies exist as sanctuaries for introverts who want to go different places without actually going to different places. I should know. One great portal into the unknown? AMC Houston 8. They offer dine-in experiences with cocktails and snacks galore. They give you flatbreads, burgers, milkshakes and of course, popcorn. New release? Great! Make your way to AMC Houston 8 for the best possible viewing experience.
1 a.m. Tropical Drinks at Lei Low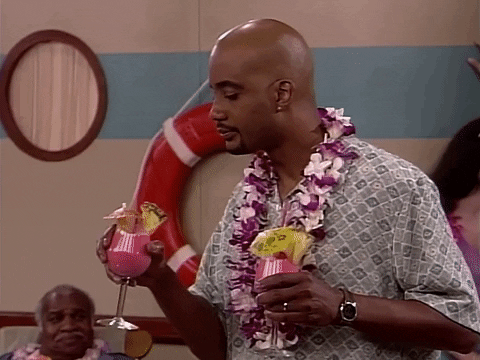 For those of you looking for places where happy hour means every hour, I present to you Lei Low. Your local tiki cocktail bar. And I thought the museums looked artsy. This place carries all the vibrancy of a tropical getaway. Bright lights and colorful drinks, a unique and transformative aesthetic that takes you somewhere far away.
2 a.m. Not the Musical (Thank God), Just the Deli & Bar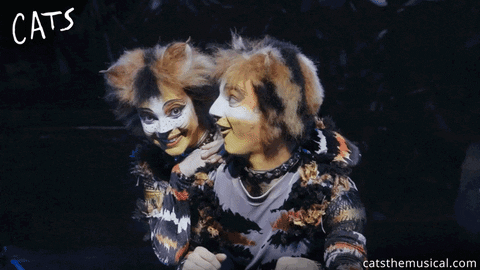 Fancy a late night snack? Luckily for you, Katz's always opens for the hungry. Rest assured, happy hour or not, Katz's could not disappoint with the menu. They serve salmon, chicken tenders, potato chips, homemade chili, grilled shrimp and pot roast. I made myself hungry just talking about it. Not difficult, granted, but that in no way diminishes the value of such an endless menu. Truly, this place gives you everything you could possibly want. Try it out for yourself and see.
3 a.m. Walk Through Artwork at the Houston Strong Mural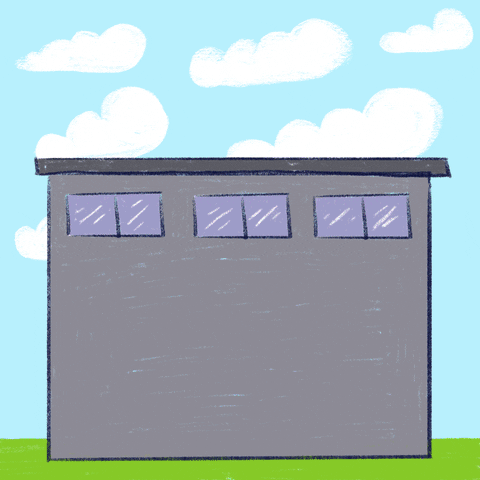 Ever seen a mural before? Even if not, viewers can visit the Houston Strong Mural twenty-four hours of the day. You'll see buildings with some of the most amazing paintings and art along the bricks. Whether in the morning, the middle of the day or even the middle of the night, take the opportunity to take in these amazing pieces of art. Don't forget to use this time to take selfies. It serves as a fun museum experience. Except it costs nothing and always there for everyone to enjoy.
4 a.m. Watch the Lights at Eleanor Tinsley Park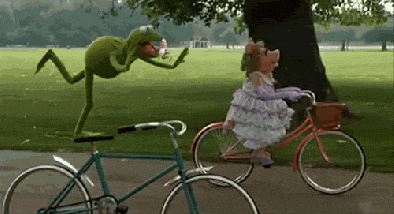 Want to lie down in the grass and watch Houston light up in the night light? Eleanor Tinsley Park might serve as your perfect place then. A wide field with a walkway through the shrubbery, a lakefront, a bridge and a view, this park offers you tranquility and a fun late night/ early morning adventure. A quiet place to enjoy your night after visiting so many different spaces. Sit down and talk with your friends, reconnect among nature. Watch Houston glitter in the dark, admire the statues and artsy architecture as there exists quite a bit of that here. Enjoy the wide-open space left for you so late at night.
5 a.m. End the Night at the Sabine Street Bridge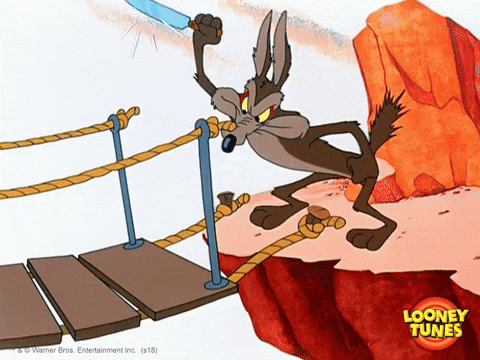 All right, twenty-four hours later, what will you do? Watch the sunrise, of course. Where to do that? Easy. Sabine Street Bridge. This walkway opens to the public all day long, and a good thing, too. What better place to watch the sun rise behind the buildings than from leaning against this beautiful bridge and admiring a new day's start? Pretend you stand at the world's largest terrace ever and admire the city you just explored.