Being accepted into college doesn't seem to hit as hard as it used to these days. With our entire lives moved online, incoming students may be feeling a bit discouraged. Ironically, the pandemic encouraged positive change amongst various campuses with an emphasis on bringing the school spirit home and welcoming students safely. Offering both in-person and remote opportunities to meet other staff and students, as well as ways to engage in their plethora of programs, organizations and clubs, these 10 campuses provide the most welcoming experience for all of their students.
Read on to learn which 10 universities offer the most welcoming campuses!
10. Lasell University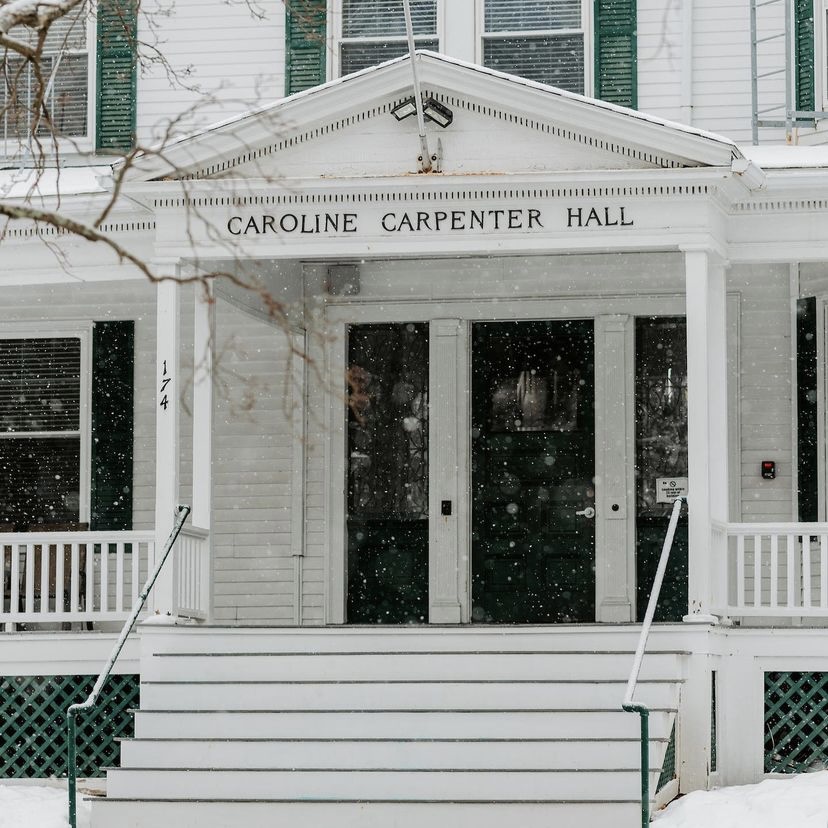 Lasell University welcomes over 1,000 students each year with enthusiasm and a commitment to equity and inclusion, including over 100 international students from 30 countries. The university is committed to community involvement and how that involvement shapes their students. The moment you get accepted into this welcoming university, you find yourself immersed in a three-day orientation and welcome week called Laser Link Orientation. During orientation, new students take tours of the campus, network with other new students and talk about diversity and inclusion. This two-part, now virtual program includes a parent and family orientation Zoom session learning about the school, resources the school offers to stay connected, financial aid information and life at the university.
"I remember doing Laser Link Orientation 2017 and from that point on I knew I wouldn't have an issue making friends at Lasell. I could always tell that staff and admin payed attention to every aspect of making a student feel welcomed. Truly it was one of their pillars or something: everywhere you turned there was someone willing to talk to you. I'm South American, very noticeably, but I never felt outcasted. After the pandemic I joined an organization and I realized how much of a sense of community they provide on campus. It reminded me there were other people going through this with me, and that even though it was virtual, life hadn't completed died out," Lasell University senior Joshua Mora said.
The university also hosts "Lassell U Belong," a celebration held annually to celebrate the diversity of the campus. During COVID, they offer several virtual forums discussing racial equality. The welcoming continues through the various programs, orgs and clubs. Interested? Check out their newest addition, DREAM (Disability Rights, Education, Activism and Mentoring), and the Multicultural Student Union that unites students from various backgrounds to celebrate diversity and culture. The Naturals Club aims to promote empowerment and self-love with the POC and WOC community. Lasell University also offers campus safety and security services like 24-hour foot and vehicle patrols, late night transport/escort service and 24-hour emergency telephones. Lasell truly makes an effort to create an environment that welcomes any and all cultures and backgrounds.
9. Augsburg University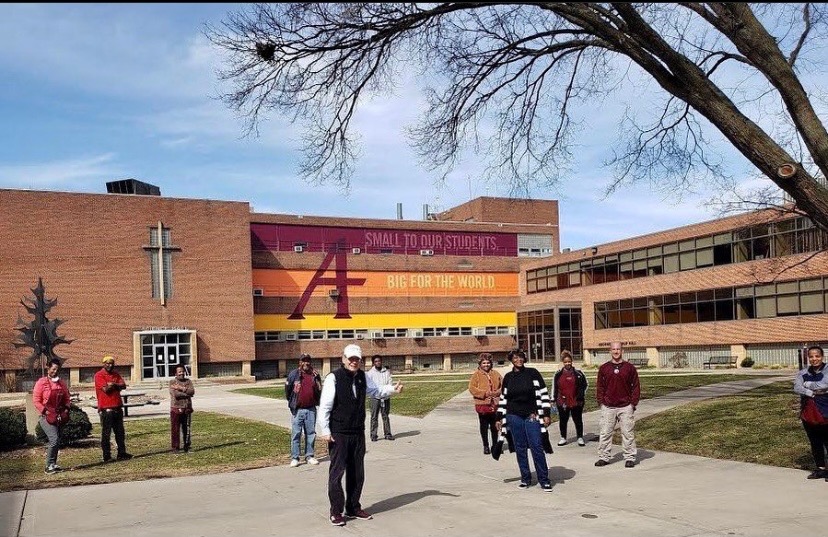 Augsburg University homes a wide range of student organizations committed to creating the most welcoming community possible, on campus or virtually. The Augsburg experience, supported by an engaged community, commits to intentional diversity in its life and work. Along with its mission of welcoming all students, the University Department of Public Safety is also committed to providing a safe atmosphere in which students, visitors, staff, and faculty can live, work and learn safely.
The creation of the "Augsburg University Equity and Inclusion Initiatives," aids in facilitating, creating and maintaining a community that welcomes students from all different backgrounds at the university. The organizations include but are not limited to: the Pan-Afrikan Student Union, the Queer Pride Alliance, the Ethopian Student Association, Asian Student Association, Augsburg Latin American students and more!
"I came to Augsburg as a transfer student from the Bronx, NY. Going to a school almost 20 hours away was definitely one of the scariest things I've ever done. I was scared people were going to make fun of me because of how I looked and spoke. But honestly, it was nothing like that. The school is actually really diverse, and it really felt like a community since my first day. I love how they really make an effort to welcome diversity and it doesn't give off that fake trying vibe a lot of schools have," Augsburg University junior Aleena Morado said. 
Being that the school hosts over 2,500 international students, the International Student Organization plays a major role in making this campus so welcoming. Through the organization, the university organizes educational, cultural and social events that unite international and American students in order to promote tolerance and foster an intercultural understanding. Some of these events include seminars and workshops with the diversity and inclusion program. The required orientation week for first-year students aids in the transition to Augsburg. They bring the school spirit home with the virtual orientation option also conducted online upon registration.
8. University of Maryland
Priding themselves in equality, the University of Maryland takes making their students feel welcomed very seriously. The university holds a diversity training and education program with unit-specific opportunities for diversity training as well education and engagement. They also include an entire LGBT equity center. The center maintains and establishes a safe and inclusive campus for people of all sexual orientations and gender identities that reflect the student population. Their new student orientation uniquely allows you to meet with your advisor and prepare for the new school year.
"U Maryland is a really big school and that was basically all I knew before attending. I was just afraid I was going to be lost and make no friends the whole time. But honestly, the moment I moved in it was almost impossible to not have someone to talk to or to bump into a staff member that would ask if I needed help. I'm a junior now and I live about four hours away so I was always really afraid, but I can tell they work hard to make sure students are and feel safe," University of Maryland junior Alessiani Amaro said. 
Numerous cultural centers around campus create safe spaces for students, including their 3,173 international students. Additionally, they hold numerous events in these offices such as "Pride Month: Glitching the Cis-Team" and "Language House Coffee Conversation." The Nyumburu Cultural Center—meaning freedom house in Swahili—acts as a place for black social, cultural and intellectual interaction. The list extends with the office of Multi-Ethnic Student Education, offering services and programs that push to enhance academic success for underrepresented students. The best part? You can access all of these amenities online, speaking to real people.
7. George Mason University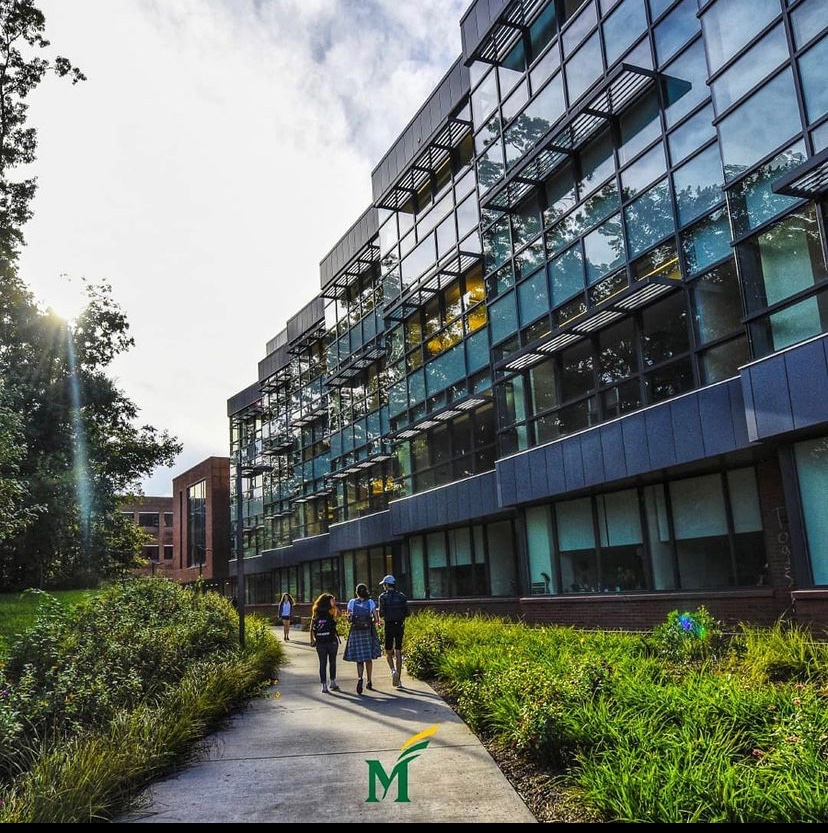 George Mason University helps their students with the transition into college in every way they can. Representing 130 countries and all 50 states, the university is home to 3,188 international students. The welcoming process begins with the Peer Student Success Coaching Program, which pairs a new student with a current undergraduate to aid in their adjustment, ask them questions and coach them to achieve their goals. The Office of Diversity, Inclusion and Multicultural Education organizes over 100 training sessions for everyone apart from the George Mason community. The university also takes "The Mason Autism Support Initiative," an intensive and immersive program that provides support and awareness about the Autism Spectrum. A bonus? There hasn't been a reported safety-related incident since 2019.
"The first thing I noticed when I was a freshman was the vast array of clubs. Some were specifically catered to minorities which I really liked because I come from a place where it was hard to fit in and feel welcome as a minority. Walking across campus you can really see the diversity, it's like a melting pot. Additionally, there were a lot of ways to get involved on Fridays through the really fun events the different organizations host," George Mason University senior Brianna Sharpe said.
For a longer and more immersive orientation experience, the university offers Quill Camps, a five-day team- building experience for freshmen with four camps to choose from. The first camp, "Republic", offers students  interested in government and public policies an opportunity to connect with students interested in the that major. The second camp, "Vision", helps students build their leadership skills and offers opportunities around Washington, DC to complete community service initiatives. "True Crime", designed for students who want to learn more about law enforcement and the criminal justice system, offers a chance for students to not only boost their resume, but connect with like-interest students as well. The last camp, "Project Peak", is perfect for students who love nature, camping, hiking, kayaking and rock climbing. This university is packed with activities and a mission to welcome all students!
6. Pitzer College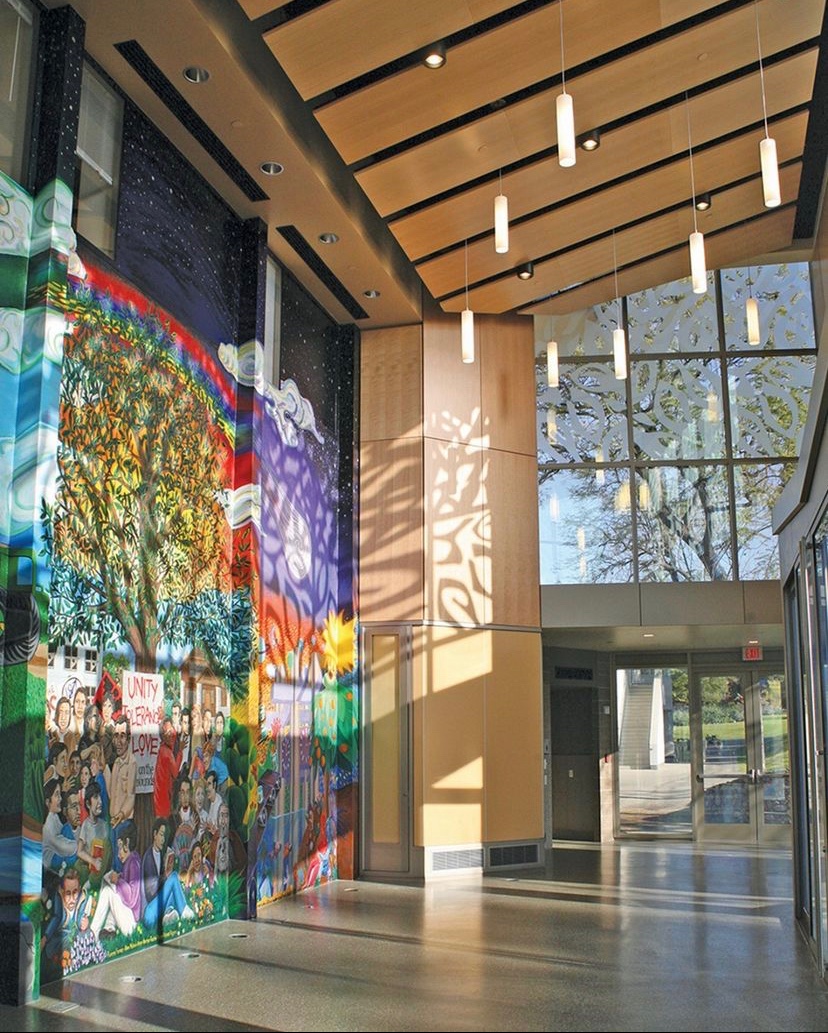 Pitzer College promotes safe spaces, solidarity and support for marginalized students. Home to various affinity groups like the Latinx Student Union, the Black Student Union, Rainbow People Coalition and more, this college understands the importance of creating a platform that welcomes all students, including over 100 international students.They uniquely contain a Transgender Student Support Resource, which allows students free 24/7 access to medical and mental telehealth visits. The Diversity Committee seeks to expand racial and ethnic diversity of the student body. They meet with the College Committee to push affirmative action goals in areas such as increasing minority student enrollment, ensuring a safe and respectful community environment and increasing the diversity of the professors on campus.
"Just having the opportunity to go to college was big for me because my parents are immigrants. I wasn't really even focused on being welcomed or anything like that, but I noticed, a lot, how much the school tried to make sure we knew that there was always somewhere to go for help and that there was a lot of school spirit. Even though Pitzer is kind of small, it's still a community and I never felt like people were going to talk to me differently because of how I look and speak," Pitzer College senior Emely Ortiz said.
Pitzer hosts an immersive New Student Orientation, allowing new students to meet with faculty members, campus resources and giving them a chance to network with other students. This also acts as an opportunity to take part in orientation adventures such as surfing and beach camping trips, trips to LA to discuss food, art and activism, and more.
During these rough, distanced times, Pitzer brings the welcome week home to you. "Weeks of Welcome," a series of events held during the first couple weeks of school, contains various forums and events held virtually for students to attend. They also have a safety and health committee that ensures the maintenance of safety and health of all students. Just a few welcoming aspects amongst many, Pitzer offers welcoming opportunities wherever you choose to join.
5. St. John's University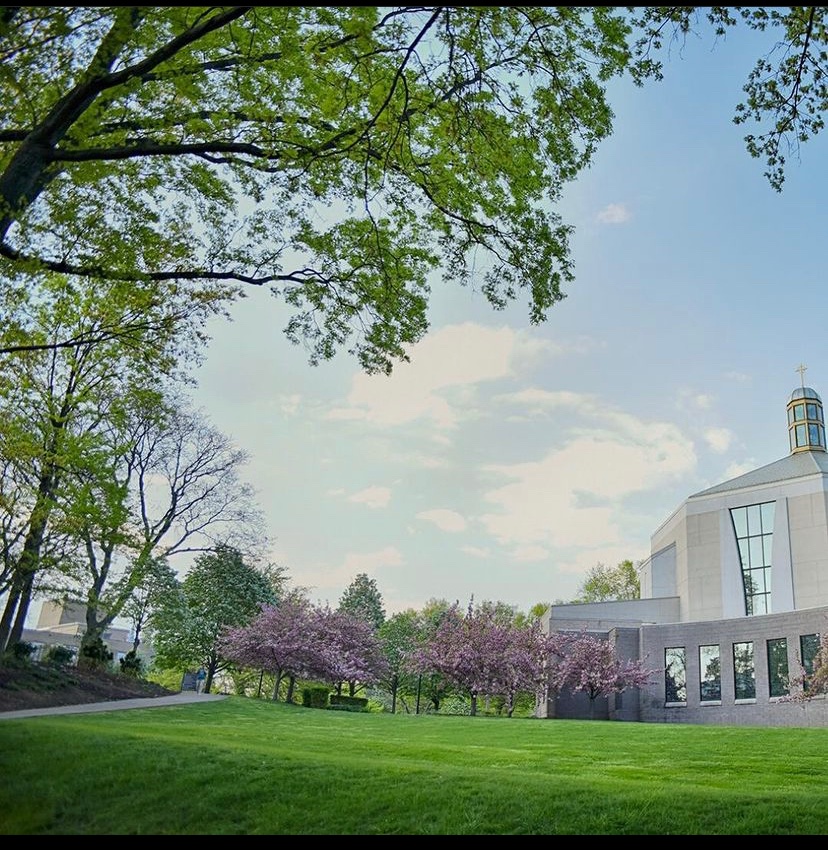 Located in the ultra-diverse New York City, St. John's University welcomes thousands of students each year with open arms. A dedication to welcoming students from all over is at the heart of the university's mission with over 1,000 international students included in the student body. Their unique Academic Center organizes academic activities that advance St. John's University's commitment to an inclusive and equitable university-wide community. The Academic Center exists to foster personal and institutional accountability for the university's mission of "respect for the rights of every person" and advancement of the global common good.
"Before I even started attending St. John's, a lot of clubs and organizations were already reaching out trying to get to know me and informing me about the many ways to get involved on campus. When I arrived on campus as a freshman, I remember being so impressed by the strip and how all the students were super welcoming and willing to help me with getting comfortable with the campus," St. John's University senior Hannah Sims said.
To ensure your safety and trust, the university allows prospective students and employees to obtain a paper copy of the school's safety report upon request. Their freshman orientation provides a great opportunity to establish relationships with your academic deans, advisors, faculty and the plentiful university departments.
Following orientation, students experience an extravagant welcome week loaded with activities like the annual block party and activities fair. Not to mention the fantastic variety of food trucks, free for all students! Every year they also host a weekend dedicated to the families of students. While it may still be too early to announce program details, whether orientation will be solely online or in-person, the university continues to stay hard at work planning an exciting welcome to St. John's University.
4. CUNY Lehman College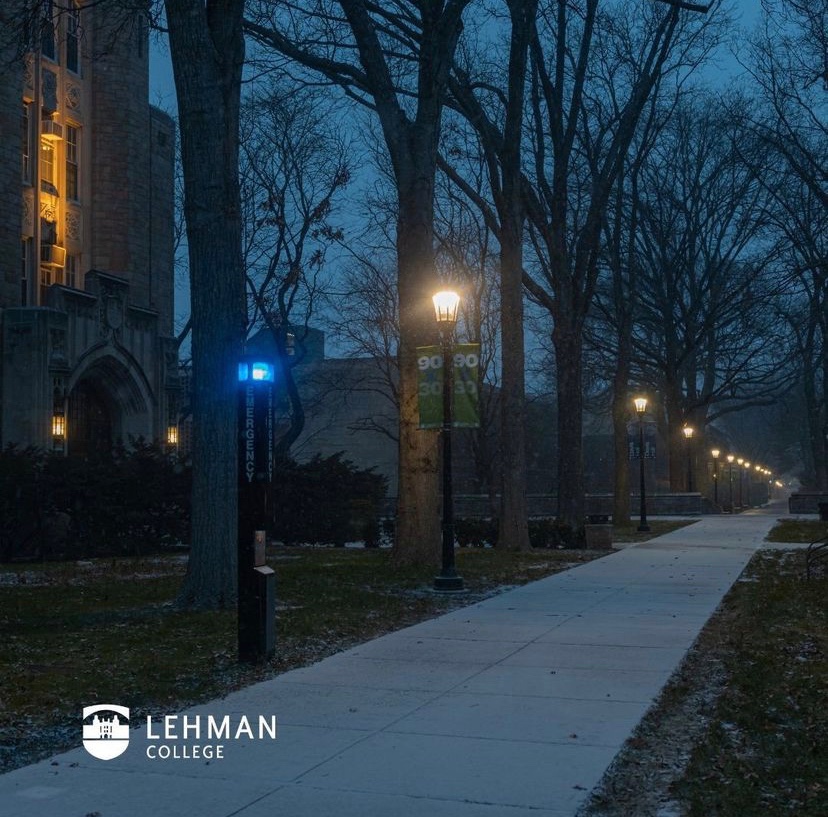 The Lehman College campus creates a thriving, productive and nurturing environment, where student's benefit from numerous college-sponsored support services and network activities via Lehman's popular clubs and organizations. The college's Center for the Performing Arts and APEXprovides quality entertainment, fitness, athletic and recreational activities. Though the campus is fairly small, it is still home to over 300 international students, and the beautiful greenery around the campus provides a welcoming feeling for students attending classes in person.
"Attending Lehman College saved my life. I never thought a four-year institution in the Bronx could allow me to discover different passions of mine, in addition to finding myself as a woman, student and artist. When I transferred to Lehman during my sophomore year and at first, I was scared and did not know what to expect. I came in as a shy girl with many ideas stuck in a cocoon of fear, but Lehman allowed me to spread my wings and help me find and guide me to perfect my craft while being surrounded by supportive students and faculty members. Go Lighting!" Lehman College senior Massou Traore said.
If you plan to attend virtually, no worries! Lehman College's virtual information sessions provide an opportunity to learn about their academic programs, distinguish faculty and explore Lehman's state-of-the-art facilities. You can also virtually join Lehman's 50+ student clubs and organizations, ranging from academic societies to co-curricular, social and pre-professional groups. This CUNY campus is committed to providing the highest quality education in a caring and supportive environment with respect, integrity, inquiry, creativity and diversity. They're also highly committed to safety, with less than 10 incidents reported per year.
3. Stony Brook University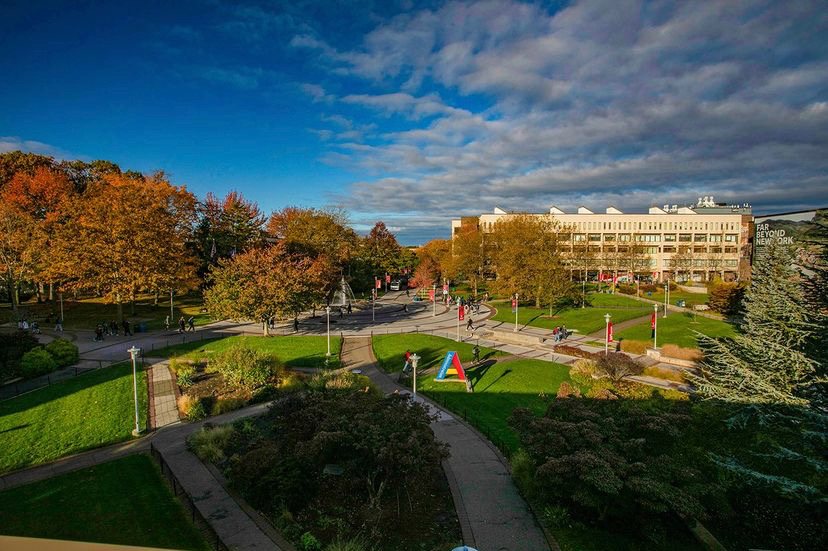 Known as one of America's most dynamic public universities, Stony Brook is not just a university, but a community with over 4,000 international students. The university mission involves fulfilling objectives for the traditionally underserved, which celebrates diversity and positions the university in the global community. The close, formative relationships between their students and faculty acts as one of the most important aspects of the impact of the Stony Brook experience.
New Student Programs at Stony Brook includes Student and Family Orientation. Students can also go through an engaging process with your academic advising unit and New Seawolf Welcome Week, which includes activities like movie nights, virtual game nights, fitness and personal wellness. By investing in facilities that support their community, continued growth and strength remains ensured.
"I attended Stony as an EOP (Educational Opportunity Program) student so I thought I was going in as the 'underdog'. But, my perspective changed quick when I came to campus. I wasn't treated differently for where I came from and everyone was so nice. I joined a lot of clubs while I was there that made me feel included in the community, but also immersed in my culture like Multicultural Organizations Network, Student Diversity Leadership Conference and the ballroom dance team. Each gave me a community that was different but connected at the same time and I'm forever grateful for that," Stony Brook University graduate Natalie Mendez said.
One of the most welcoming parts of this university? Their gender inclusive housing! This housing option involves a situation where two or more students share a bedroom, suite and/or apartment regardless of the students' sex, gender identity or gender expression. In other words, this option allows for students of any gender identity to live together regardless of sex assigned at birth. No matter where you end up living on campus, there's no need to worry no matter what residency you live in— RSP patrols the residential buildings and grounds to help ensure a safe community.
2. College of William and Mary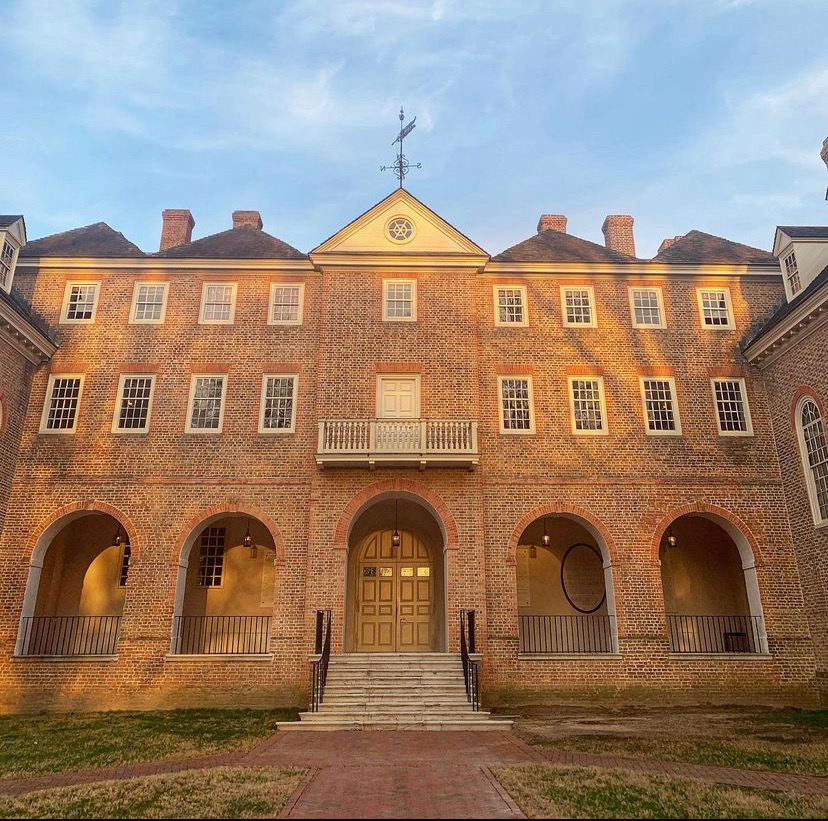 Loaded with groups and programs designed to welcome students from all backgrounds, the College of William and Mary commits themselves to creating a safe community that represents and includes individuals with different backgrounds, talents and skills. Home to over 700 international students, William & Mary remains a community where all faculty, staff and students feel supported and affirmed.
"My entire childhood I was so shy. When I decided to go away for school five hours away, I thought it was a terrible idea, but I had to push myself. To this day I don't regret not one bit of that decision. I loved every single experience I've had at CWM. From freshman orientation to move-in, to joining four clubs, I can definitely say I feel welcomed at my school. Even when I had to go home sophomore year because of the pandemic, they still worked hard to make sure it still felt like a community," College of William and Mary junior Elizabeth Narcissa said. 
As if it's not hard enough to feel welcomed during a pandemic, international students also deal with adapting to a new country. Luckily,  CWM considers these aspects amongst others when creating the most welcoming environment for all students. They offer international student trips and events, the Student Diversity & Inclusion Symposium (which can be attended virtually), the Global Friends Program and FLAG (Foreign Lands Ambassador Group).
With the uncertainty of the future, the College of William and Mary keeps up the welcoming spirit safely with a remote start to undergraduate classes, phased move-in for residential students and break days throughout the semester, all in support of successfully and safely convening in person. The college also established a Virtual Conversation Partner Program (VCPP), bringing the welcoming spirit home and keeping students connected.
1. Binghamton University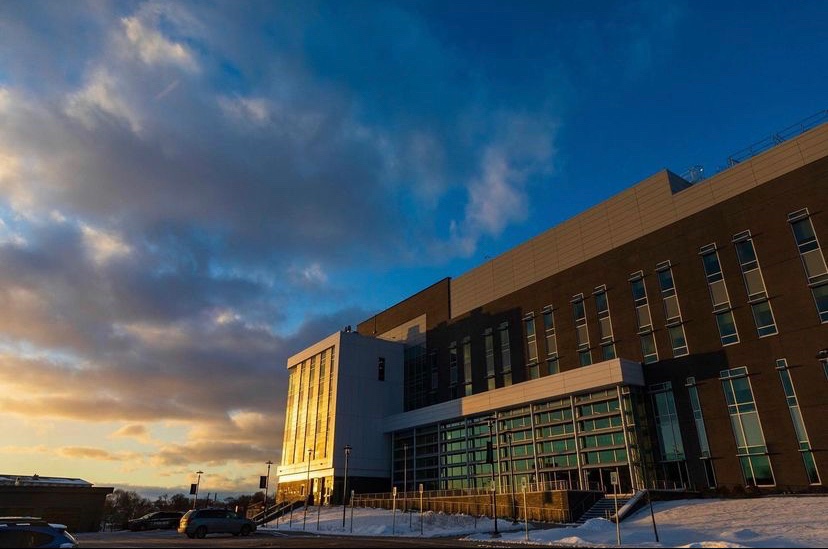 What better a place to feel welcomed than one of New York's largest universities. With so many events, music and theater performances, clubs, activities and nightlife on campus, Binghamton University puts the "life" in campus life. As one of the safest colleges in New York State, their inviting "Q Center" offers resources, educational opportunities and social justice initiatives are designed to foster an inclusive and supportive campus environment of all sexual orientations, gender identities and gender expressions.
"I remember being so shy last year. I was paranoid I wasn't going to make friends, or that I wouldn't fit in with any groups. From the moment I stepped on campus I felt like I could join anything, fit in anywhere. All the staff and students were so nice and inviting. It was really like entering a new community filled with all kinds of different people, free stuff and great food! Even though the rest of my freshman year moved online and things were bad for everyone at that point, Binghamton tried really hard to keep students engaged and were really creative with moving to an online platform," Binghamton University sophomore Jennifer Levy said.
With a total of 2,474 international students as of 2021, there's something for everyone at this residential school. Their Freshman Summer orientation allows you to get to know faculty, staff, and other new students while engaging in tons of virtual and in-person activities. These include self-guided fun runs, face mask decorating, scavenger hunts, movie screenings and a fun array of lawn games.
Binghamton also offers five unique living communities for first-year students, each with its own culture, traditions, student government, dining hall and quad. Conveniently, each community has its own recreational facilities like FitSpace, which offers fitness classes. At Binghamton, you'll never need to go far to grab a bite to eat, play volleyball with friends or find a faculty or staff member to answer your questions.