Mom calling you every 15 minutes after the sun goes down? "Just checking in on you," she says. And then five minutes later your pocket buzzes with her call once again. We can't guarantee attending any of these schools would remedy that problem, but it will definitely help put you and your worrisome mother at more ease. Here you go: the top 10 safest colleges in America that master just about every ounce of safety precautions to make your college experience an enjoyable one. The initial deciding factor of number of students to violent crime ratio ranked very close. To determine whether a college is safe or not one must look at certain criteria such as on-campus violent crime reported, the city's annual violent crime, on-campus housing availability, campus safety resources and total disciplinary incidents. Let's get to it!
Read on to learn about the top 10 safest colleges in the U.S.
10. Azusa Pacific University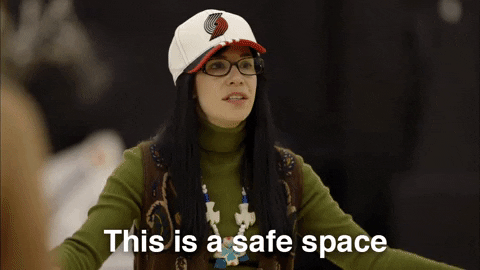 Like an unexpected superhero duo, Azusa Pacific knows that character and academics go hand in hand when fostering safety. APU, a private Christian college, enrolls just above 10,000 students. As a small, religious university, it prides itself on the ethics and morality instilled in its students. Students must take religion courses that often cover ethics and morality—you know, stuff that generally deters people from a criminal lifestyle. APU only had nine violent incidents on-campus last year and the city of Azusa had 194.
"The people at APU are probably what make it safe. Everyone I know is very friendly and cares about one another," senior Genevieve Ramirez said.
Despite its small campus, APU surprisingly doesn't offer fewer safety resources than some of the bigger schools. APU has a 24-hour campus security patrol that watches out for unusual activity and responds to the needs of students. A substantial network of phones that connect to the security office also line themselves up around the campus in advantageous locations. APU only reported 142 incidents last year, including the referrals and disciplinary actions that make up the thousands that some of the other schools have reported.
With a staff composed of four executive team members, one administrative coordinator, 25 staff officers, two dispatchers and 50 student workers who respond to emergencies, unsafe incidences may find it hard to survive here. APU CARES also identifies as a resource that commits itself to student well-being by supporting students in academic or emotional stress. By filling out a simple student form online for yourself or someone you know, APU CARES responds with appropriate responses that fit the specific needs of a students' situation. With moral and ethical codes and the proper resources to account for, APU rightly earns their spot as a safe institution.
9. University of California, Irvine
Ahhhh, Southern California—otherwise known for its pockets of glamour, poverty and crime all thrown into one big area. Luckily, UC Irvine happens to fall right into a suburban pocket of safety. Enrolling about 33,000 students each semester and having the ability to house about 14,000 students makes for an impressive on-campus housing ratio. Additionally, the annual violent crime in the city of Irvine came in last year at only 160 reported incidents, with the total incidents reporting in at 530. The UC Irvine campus only recorded 18 reported incidents of violent crime as well.
"I've never felt like I was in danger at UCI and that's something I'm really grateful for. The school really stresses how to stay safe and gives good tips," sophomore Sophia Henderson said.
The campus safety program primarily consists of the CSO number, aka the number to call if you need someone to escort you or walk with you if you feel threatened. UCI Care center also offers 24-hour support for their students. Whether looking for important contact info or looking to educate yourself, the UCI Cares website features the "Green Dot Intervention" workshop to raise awareness on the proper actions to take when in danger, the "Right to KNOW" program which aims to educate the campus on sexual assault occurrences and the "menCARE" program which aims to engage males at UCI in violence prevention.
Even so, the UCI Cares website is chock full of information on topics ranging from understanding consent and supporting survivors as it participates in campaigns like Denim Day and the Clothesline Project. UC Irvine and its substantial student housing as well as low violent crime make it a place where students can ultimately feel safe and sound.
8. Purdue University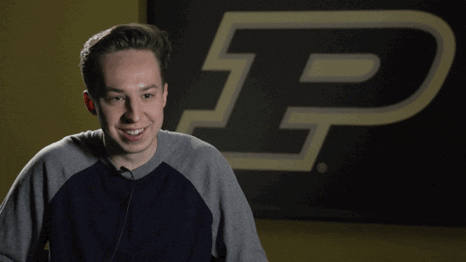 If you considered Southern California as a recipe for disaster, what about 44,500 students enrolled in one school? That's a lot of Boilermakers in one place. The catch? Purdue only had 13 violent crimes reported, and the city of West Lafayette only had 36 violent crime incidents last year. Even so, the school had 1,454 incidents reported last year and nearly 70% were dealt with by school disciplinarians.
"I mean people get in trouble but, there isn't a whole lot of actual danger here. Just the usual college stuff, you know," senior Leo O'Brien said.
The local government really prides itself on the safety statistics and works to implement new resources such as S.A.F.E, which educates young women under 13 about personal safety. Additionally, the school's campus safety task force—who patrols the campus in search of unusual activity—offers safety courses for students such as the "Alcohol Student Awareness Program," "Candy Bars and Consent" and "Verbal De-escalation". On top of this, they also provide a safe living space for students in their 17,000 units of on-campus housing. Purdue's housing really launches the safety up to the high tier. The Purdue police department website also makes a collaborative space for students to request more lighting in campus areas, keep track of a daily crime log and get consistent campus safety news. Purdue proves that safety makes itself a top priority for students and faculty alike.
7. Penn State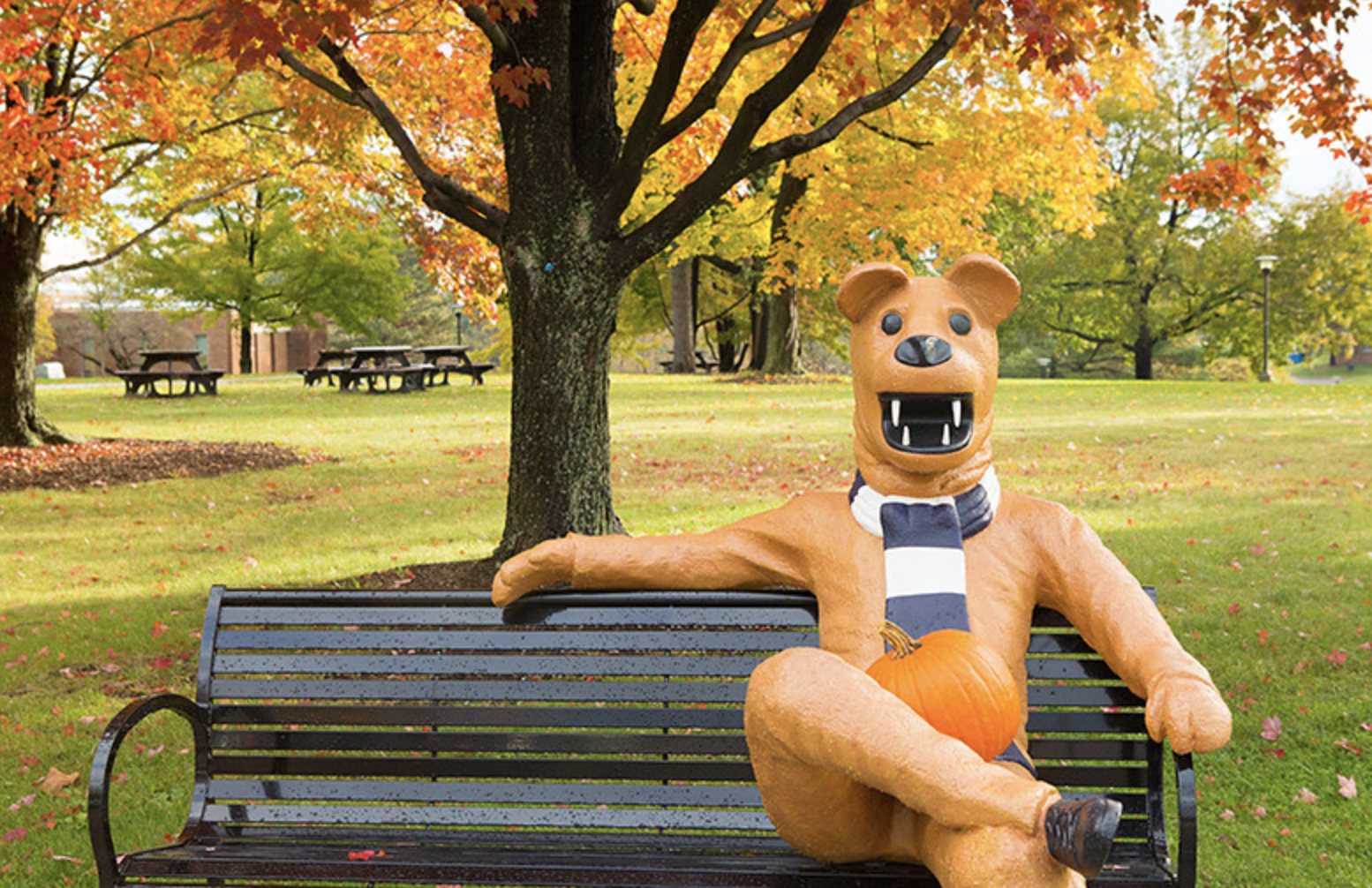 If you're anything like me, it took you up until junior year to realize that Penn State and UPenn are not the same school. Penn State nestles itself in the town of State College, and if being in a town called "State College" doesn't scream parties, I don't know what does. Even considered a massive college home to over 98,000 enrolled students, Penn State boasts some impressively low crime numbers. The university only had 55 violent crime incidents last year. State College had 75 total violent crime incidents in the whole of last year establishing it as a very safe town as well. Penn State only claimed a total of 2,201 incidents reported in the year—50% of which were just disciplined by the school and 40% were arrests for possession.
"It is a party school so there are the dangers of that; but, everyone I know is really nice and people care about each other here," sophomore Amanda Scott said.
The local police force watches over the students on campus and the campus security guard requirement includes CPR certification, creating an added benefit for all students on-campus. Penn's public safety website educates students on emergency preparedness through their "Run, Hide, Fight" as part of their active attacker response program, paired with an in-person training to practice these skills in real life. More so, you can access information about their campus-wide PSU alert program, request police records and see daily crime and fire logs on the website. Lastly, Penn State houses more than 14,500 students on-campus. But even if one can't find on-campus housing, the town of State College makes for an extraordinarily safe town to live and commute to class in as well.
6. University of Wyoming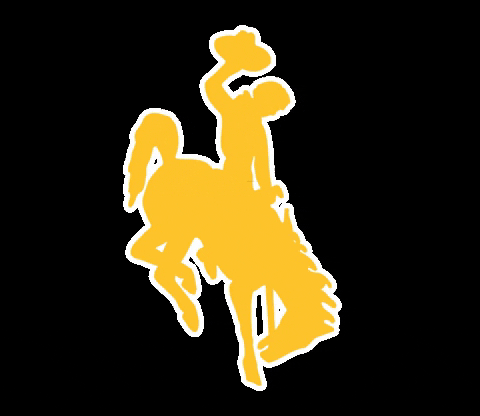 The University of Wyoming puts up some impressive safety numbers. With just over 12,500 students enrolled, the school had only three violent crime incidents reported last year, and the city of Laramie only had 32 violent incidents itself. The university also only notes 382 total incidents reported in the year.
"There was definitely a small school, safe place type of vibe. I'm sure not much has changed in a year but, it was definitely super safe when I went there," 2019 graduate Brian Lane said.
Topping off these impressive statistics comes the iconic UWPD, who publish a daily crime and activities report, showcasing their due diligence. The university also promises first year campus housing, which provides a safer environment for freshman (let's be real, probably the most vulnerable group on campus).
In terms of resources, the University of Wyoming also provides the "Safe Project". This functions as an emergency shelter for anyone in a crisis, providing a safe space to stay as well as various support services and even sometimes, financial assistance.  The university's safety website also strives to educate students through courses ranging from asbestos training and fire prevention to workplace chemical safety. On the other end of the spectrum, you can also access the UW emergency response plan, UW crime stats and fill out a silent witness form to report crimes anonymously. Sounds to me like the biggest danger up there might be the buffalo… so I'd watch out for those.
5. Clemson University
That school with the iconic big orange paw print on everything? Yeah, you know it as Clemson. But it also turns out to make a pretty safe place for its students. Clemson enrolled just about 23,000 students last year and the city of Clemson only had 31 violent crimes reported on the year. Within the university there were 62 violent incidents reported and a total of 785 incidents in the year. Clemson homes an on-campus police and fire department, which aid in the events of emergencies such as fires, natural disasters or even individual student crises.
You can also sign up for several campus alert resources as well as mental health programs that make a great addition to the university. These resources include "Tiger Transit", the school's night time buddy system, and training for new students to recognize a fellow student in distress and how to respond in the situation. The mental health resources range from counseling and "How to Healthily Manage Stress" presentations, which serve students as a great safety addition even if it doesn't appear as a stereotypical immediate danger.
If you want to get actively involved in advocating for Clemson safety, join the Clemson Community Coalition, a group of students and locals who want to help reduce high risk drug and alcohol use in college students. Clemson also boasts three massive residence halls and houses about 6,500 students a year and they offer required freshman housing to add some protection for the newbies. Clemson doesn't fail to impress us all-around, and more importantly, they won't be slacking on their safety anytime soon.
4. New York University
When Kevin McCallister was lost in New York, it didn't seem all too safe. But with the recent drop in New York City's crime numbers—only about 35,000 annual violent crimes—NYU saw a corresponding drop in crime against students as well. New York City has down-trended their crime numbers since 2000, when nearly 60,000 annual violent crimes took place. NYU enrolled about 51,000 students last semester and only had 26 violent incidents reported by students. Besides New York's Finest watching over the students, NYU also has a mobile app called "SafeNYU" where students receive alerts and can notify the operator of their current location in case of emergencies.
"There are a lot of people but there isn't a huge amount of walking from the dorms to class, so that probably makes it safer too," senior John Park said.
With officers who work on duty 24/7 and multiple emergency call boxes located on and off campus, NYU strives to make its students feel safe heading to a late club meeting or going on that late night New York pizza run. You can also download the mobile campus safety app, access a safe ride through their multiple transportation services or book a travel flight through NYU Traveler so the university can assist you in times of trouble.
Approximately 12,000 students live on-campus each semester, which accounts for a little over a fifth of the students enrolled. The total on-campus disciplinary incidents reported was 1,185, which includes over 900 alcohol related disciplines. With nearly 85% of total incidents being alcohol related, just know that NYU seems to crack down on the parties and crime. New York might appear scary in Home Alone 2 but, NYU celebrates a splendid job well done with its safety protocols, leading to an impressive improvement these last few years.
3. Oakland University
Oakland, top safety? Ironic, I know, but this Oakland University actually sits in Rochester, Michigan. With just over 20,000 students enrolled and only four annual violent crimes reported by students—a ratio a little higher than the other podium placers—the city of Rochester only had 12 violent crime incidents in the past year. On top of that, the university only had 209 total incidents—incidents defined as actions that need disciplinary action taken by the school, rather than the law. Amazing.
"I always feel very safe when I'm on campus and near campus. OU does a great job educating the students about safety," freshman Nicole Lewis said.
The university can house up to 2,860 of its students on campus and the rest need to find housing nearby. The university police department and safety escorts work year-round to keep students safe on campus as well. Additionally, OU has the First Aid Support Team (FAST), and courses on preventing campus violence such as anger management and assertiveness training, conflict resolution training and a crisis intervention workshop. The FAST team responds to any on-campus health crisis, such as student injuries, which could be the result of violence or simply a student health issue.
With blue light security phones and surveillance cameras lined up strategically all over the campus, along with OU's extra dedication to cyber security, OW takes those extra steps to foster a safe community on and off campus. OU provides students with a plethora of resources, and coupled with that extraordinarily low crime rate, this school will surely have your worrisome mom sleeping well at night.
2. Weber State University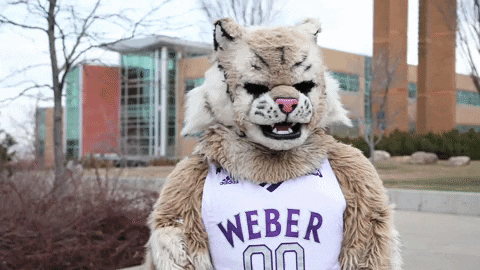 SpiderMan, unfortunately, does not watch over this university as much as you think. After all, would a school as safe as this really need his protection and villain-fighting skills? Weber holds about 24,000 students with no violent crimes reported last year. Now, since the city that Weber calls home—Ogden, Utah—clocked an annual violent crime report of 422 last year, one might question how the university could be considered safe, but in this case the safety is in the details. Last year, Weber State had 120 disciplinary incidents that occurred—another very low number. These incidents range from academic disciplines such as cheating, all the way to getting disciplined for getting caught drinking when underage or on-campus.
"You never really hear about anyone getting in trouble or there being any sort of danger really," freshman Cecilia Wright said.
The WSUPD ensures student safety year-round by diligently patrolling the area and pro-actively keeping students informed through their "education first" approach to safety. They provide safety workshops as well as access and diversity programs that help educate students on topics ranging from interpersonal violence and supporting survivors, to bystander intervention skills and setting boundaries in relationships.
Weber also has a campus alert system called "Code Purple" that provides notices on major emergency situations and even smaller ones like power outages, snow closures and gas leaks. The Weber "Star Team" assesses and responds to actual or potential threats of violence, working closely with the Title IX coordinator as well. Being on campus makes for a much safer experience at any school and at Weber, there exist three large resident halls to choose housing from all the way up to your senior year. That's just above 1,000 on-campus spots available for students. Weber possesses some fabulous safety statistics and resources, allowing its students to focus on their college experience rather than potential dangers.
1. Brigham Young University (BYU), Idaho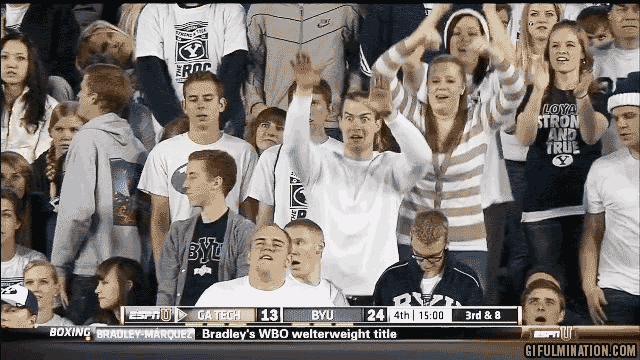 Idaho, an agricultural safe haven and ground for character cultivation, homes Brigham Young University. Aside from the wholesome character and academic approach to fostering students, BYU Idaho boasts some impressive statistics, coupled with the city of Rexburg's incredible devotion to fostering a safe environment. This university earns its spot as an institution with world-class safety. With just under 44,000 students enrolled, the school recorded only one violent crime incident last year—a ratio to be extraordinarily proud of! Moreover, the city of Rexburg has the lowest annual violent crime rate of any city listed at just five incidents in the previous year. The total disciplinary incidents at the school comes in at only 142. Such a low number might be any administrator's dream.
"It's really a safe space, and students are super nice. Most people won't hesitate to ever lend a helping hand," sophomore Nick Chase said.
On top of this, BYU Idaho ensures that all students under 27 years of age live in "approved housing", which means no student will find themselves abnormally far from the safe haven of campus. The school also provides a campus police force, tasked with constant patrol of the area who respond to any situations that might put students in danger. Officers respond to jumpstart your car if your battery dies, if you get locked out of your car or house and can provide an escort when walking after dark. On their risk management and safety or university police websites, the public can access information about environmental and health safety, find a crime and fire log or test observational skills in their "Take the Challenge" video test.  With students and officers looking out for one another, BYU comes in number one for growing both potatoes and nice people.