Did your interest in the classical era start with your obsession over Greek and Roman myths too? Hades and Persephone, Remus and Romulus and maybe a little of Disney's Hercules? Well, you can find a lot more to the classical era than just these myths. Art, philosophy, architecture and so much more encompass the world of the Greeks and Romans. And if you want to delve into this history, then start looking into the best college classics programs for the next four years. Not only will you immerse yourself in the classical world, but this will help with everyday skills too. Learning ancient Greek and Latin helps improve your understanding of other languages, like English!
These experiences, of course, require more than just the classes. Colleges need plenty of features to amplify your time in school. This means great professors, study abroad programs showing you the real-deal, and expansive libraries because what college is complete without one?
These 10 best college classics programs give you all you need in your study of the classics.
10. Amherst College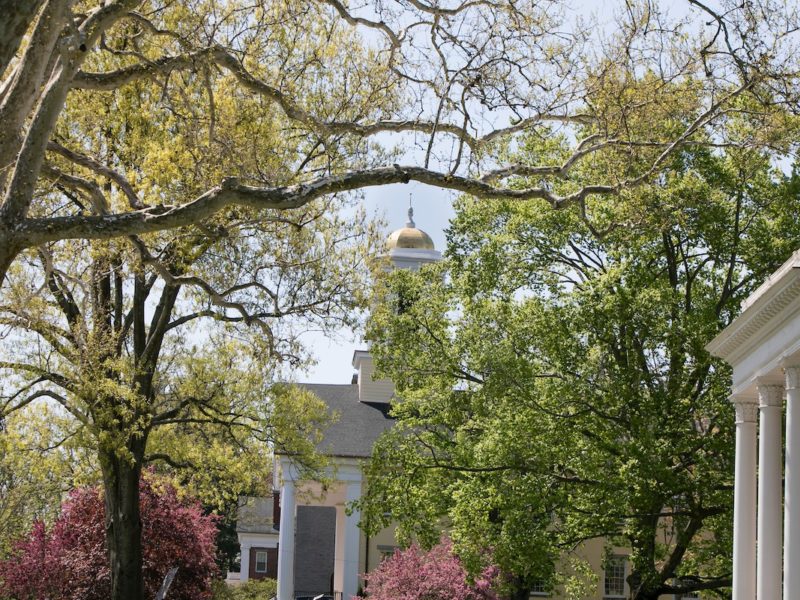 "Let them enlighten the lands." Their motto boasts (Terras Irradient)—and they certainly will enlighten you. A private liberal arts college, Amherst is proudly the third oldest institution of higher education in the state of Massachusetts. Their resources for students prove expansive, including their five different branches of libraries. There's Frost, for example, which includes humanities, arts, social and computer sciences, as well as an Archives and Special Collections section. For those of us hyped by the musical arts, Amherst offers a Music branch. This holds recordings and other musical themed resources. Of course, there's also a Science branch for physical and electronic resources for disciplines like astronomy, biology, neuroscience, psychology and so much more. Even the older and less used resources Amherst proudly owns are stored in the Depository.
Rounding out this library force is Folger, which encourages Folger Shakespeare Library Fellowships for its students and the Center for Russian Culture, full of resources of unique Russian works, like manuscripts and books. Here, enjoy 80,000 books over a broad variety of topics, such as Native American literature and subgenres of natural history. The teaching environment needs to be commended. The students are given the care and dedication they need to progress in their degrees.
"Amherst's Classics program is remarkable for its small class sizes: in my three years at the college, I've taught groups ranging from two to seven in language and literature courses in Latin and Greek. This means that everyone takes an active part in every class meeting and it's easy for students to gain confidence quickly," said Amherst visiting assistant professor Julia C. Scarborough.
Just like Professor Scarborough, the professors here all care deeply about their students. The Letters From Alumni proudly boast the sincerity and appreciation students express toward their classes and professors. Amherst also excels in giving its students fantastic experiences globally, containing access to about 50 countries spanning over 150 programs. More than just a beautiful campus, these courses and resources prove invaluable.
9. Yale University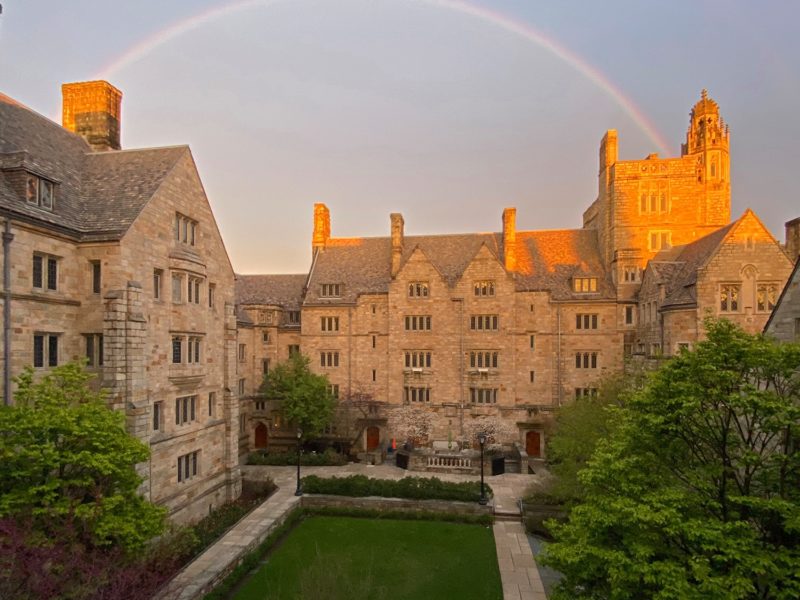 What more can you expect from Yale than the ample and far-reaching opportunities they provide for students? Yale's classical studies program prides itself on being one of the leading departments in the United States. With a greater focus than just the historical time period, Yale students also study the ancient classics' influence throughout time. Concentrations can range from the study of languages and literature to that of the classical civilizations themselves. Each will enable you with translation and history skills. Yale engages with the potential for how this major interacts with other possible areas of study, and critically analyzes such an impactful feature of history.
Just a brief glance over some of their courses shows you their specialized and unique learning opportunities, like Classics in Africa and the Black Diaspora, as well as Hylomorphism: A Critical Assessment of Aristotle's and Neo-Aristotelian Theories. You can start at introductory classes like elementary philosophies, before going into the more in-depth ones like Hylomorphism. You can also study abroad in Greece, Italy, Argentina and more, and utilize their educational resources like the Classics Library, Beinecke Library, their Art Gallery, as well as their databases. Their resources include unmatched collections in papyri, as well as ancient coins and manuscripts. The Classics Library also holds over 25,000 volumes you may need for research!
8. University of Arizona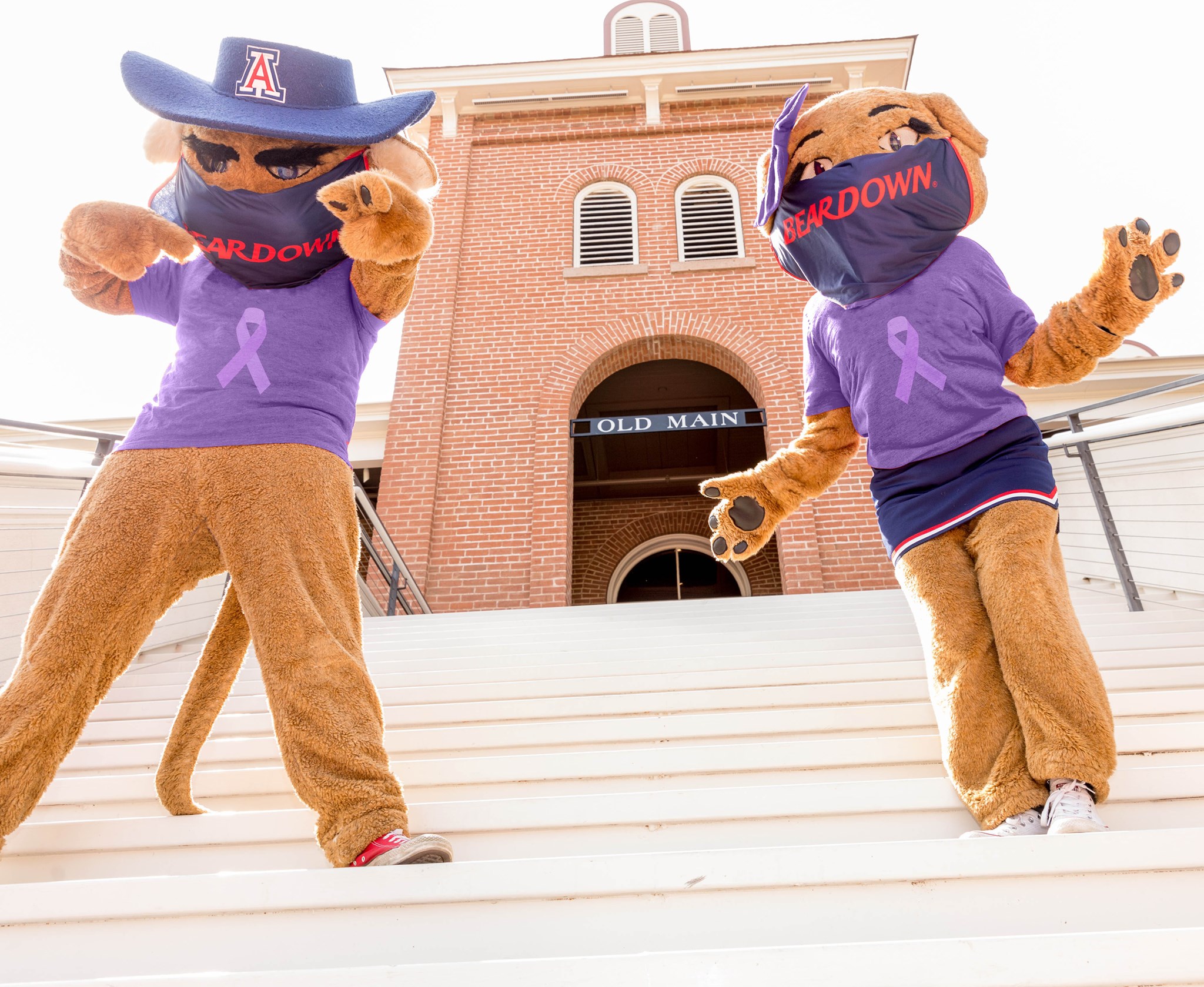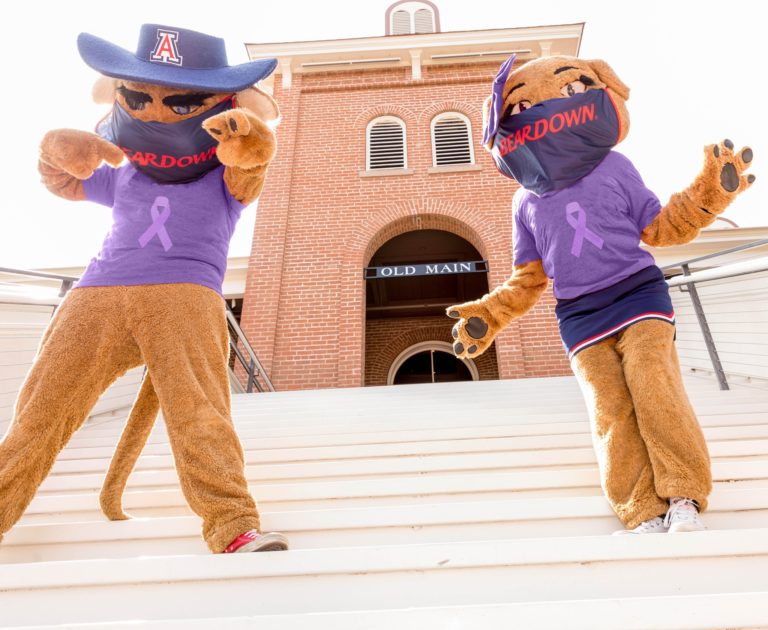 Fun fact: Bolo ties rule as Arizona's official state neckwear—not exactly important info for the classics or the university, but fun to know nonetheless. Don't worry, you will not need one to get this degree, which proudly yields high numbers of top-performing classics graduates. The University of Arizona offers their classic students opportunities to study outside the campus too. In Greece and Italy, students can study art, architecture and the sites these countries offer. While study abroad successfully immerses you in the classical world, the University of Arizona offers plenty of special events and programs.
For example, since 2017, Arizona students stage an ancient play that they publicly perform in the spring. This included Euripides' Trojan Women and Seneca's Agamemnon. Of course, these performances have the professors support as they enroll in CLAS 397 course in order to participate. Other courses also pursue an understanding not just of the languages, but of the civilizations as well and how the two together advance their students' pursuits.
U of A also contains abundant resources for their students like the Advanced Papyrological Information System, Diotima: Women and Gender in the Ancient World, and Perseus Digital Library. Check out their great libraries with resources like ARTstor: Image Library for the Arts, and Sciences and Bibliotheca Classica Selecta (Bibliography of Classical Studies). The libraries also offer plenty of scheduled events such as the Founding Mothers: from the Ballot Box to the University, and Digital Borderlands Proposal Development Workshop. These libraries include the Main Library, Albert B. Weaver Science-Engineering Library, Fine Arts Library, Health Sciences Library, Special Collections, and The University of Arizona Press. Their resources also encourage students to get out and find other classics organizations to get involved in.
7. Bryn Mawr College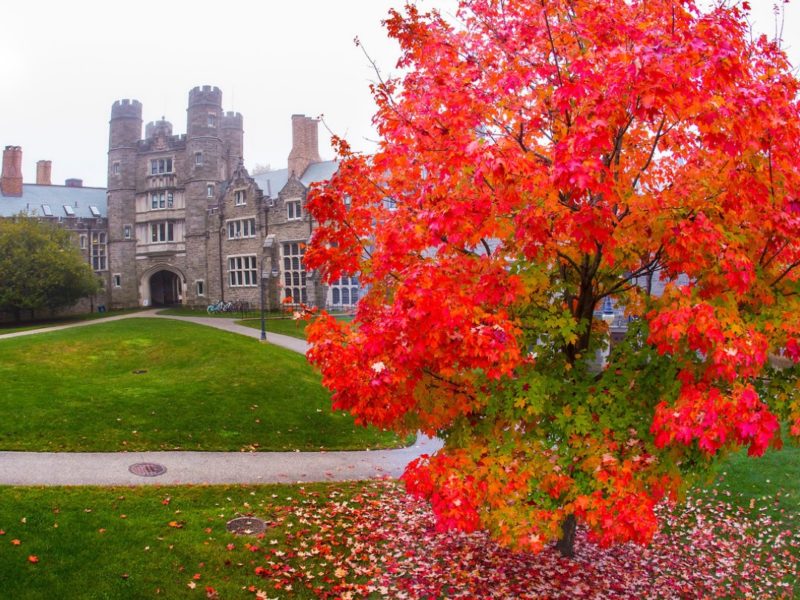 This Pennsylvania college rejoices in its ability to provide classical students with an expansive knowledge of the ancient Greeks and Romans. They proudly announce their school's "international reputation in classical languages," as well as the expanding boundaries of courses offered to students. This includes archaic to Renaissance language studies, Herodtus and Greek magic! Along with these studies, Bryn Mawr College professors cover more specialized topics. This includes imperialism, Plato and the humanities to make sure you get a full and well-rounded experience. Study abroad options extend all over the globe to several continents, like Europe, Asia, Africa and Australia. Here, you won't miss out on all the opportunities the world offers as you continue your education.
They proudly boast about their students' intense study abroad experiences. They describe professors as intense and passionate and show the necessity of taking initiative once there. This means going to the museums, sites and exploring buildings and gardens. Exploring on your own, taking public transportation to what interests you, and bringing your clubs to a new place will certainly enhance your experience.
Back on campus, Byrn Mawr's libraries will essentially assist your classical studies. Carpenter Library, for example, specializes in history of art, near Eastern archaeology, classical archaeology, the growth and structure of cities and of course, more specific topics involving Greek, Latin and the classics. With all of Bryn Mawr's care and intricacies, you will certainly need to check this one out!
6. Ohio Wesleyan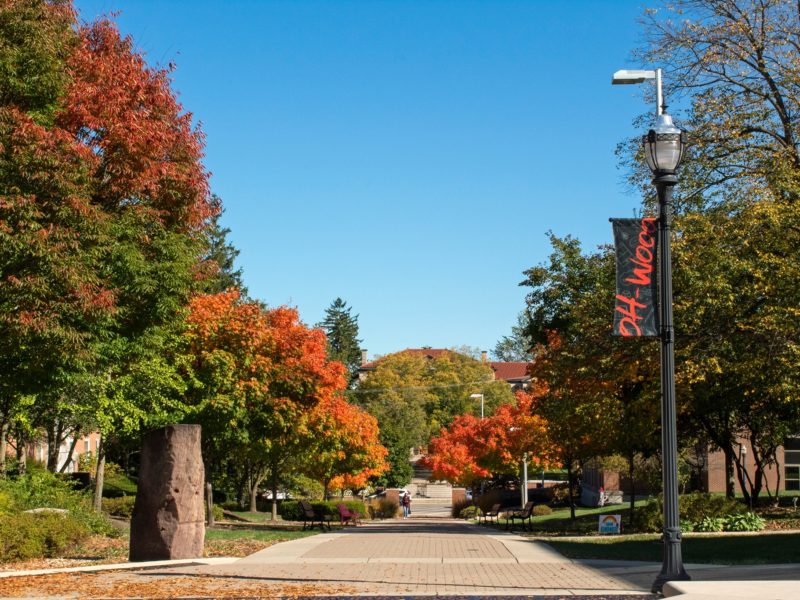 A fantastic school established in 1842, its classics program has given its students a valuable education ever since. The gorgeous liberal arts college offers plenty for you to enjoy. There's the experience to explore the languages of the Greeks and Romans, as well as the study abroad opportunities of England, Germany and Greece. They not only offer you Ancient Greek and Latin courses, of course. They cover topics like Women in Antiquity, the Roman Republic and the Roman Empire as well. Ohio Wesleyan knows the importance of diving deep into the classics. They help you read some of the most distinguished works from brilliant authors like Homer and Virgil, untranslated. But poetry by no means marks the end of your experience. Explore history and politics, as well as philosophical studies like that of Plato!
As they encourage the classical program alongside other majors, Ohio Wesleyan truly helps you to succeed in your future endeavors. All of these course related works will assist you along the way. Just as their research opportunities such as their Media Center, Historical Collections, libraries and archives will help as well. Another important thing to note—as a student, clubs matter! The Classics Club proudly meets every week since 2005 and sets up engaging events like anniversary receptions, film screenings and guest lectures. The department also supports it students with the establishing of a Classics Students Board. This is fittingly influenced to structure as a Diocletianic tetrarchy in its makeup.
With these features, Ohio Wesleyan's classic program is one to be remembered.
5. Baylor University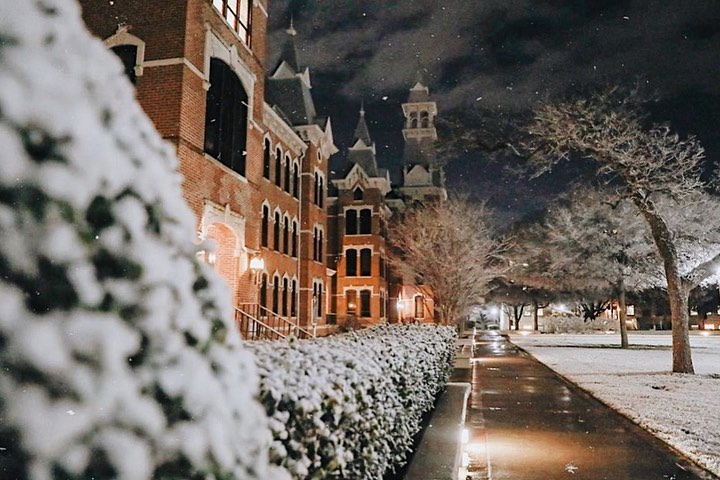 This Texas university works hard and plays hard. Baylor emphasizes the impact of the classical world on the centuries, governments, philosophy and languages going forward. They also encourage interdisciplinary learning so you can see just how broadly a classical major applies to real life. Just as they offer opportunities to study in Greece and Italy, they also expand their language options to Hebrew, Greek, Latin and Syriac. Baylor offers study tools for Latin, as well as a Greek Bookhands Database, and even specialized libraries. The Armstrong Browning Library and Museum, for example, focuses on the titular poets as well as other Victorian authors. The Keston Center for Religion, Politics and Society gathers a wide range of information on things like persecution and government types too.
Baylor's staff also offers plenty of specialties in Archaic Greek Literature, Greek Epic, Epic tradition, Latin Epic and Didactic poetry. Other related studies include ancient theater, Latin pedagogy and spoken Latin, which you wouldn't want to miss out on. We see Baylor's passion for Latin in their special programs like Latin Day, which brings the study to high school students. The Intensive Greek Summer Institute's opportunity allows students to work with ancient works and medieval manuscripts as well. Baylor, of course, also allows classics students to study abroad. Their students boast about the opportunities of going to Greece and Italy. This is an incomparable experience in seeing the sites of the Pantheon and Forum.
4. Hunter College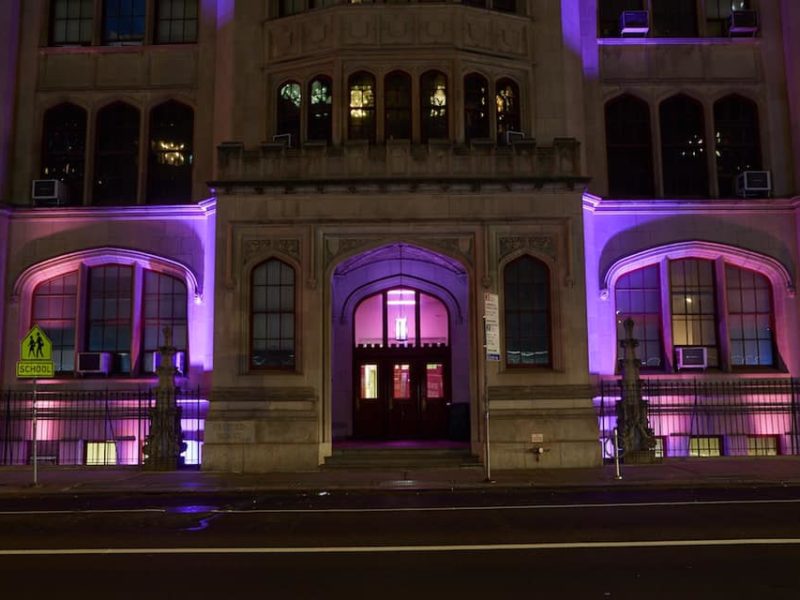 Classical studies and Manhattan? Sign me up! But for real, Hunter College offers so much to the over 1,100 classical students who enroll each semester. They pride themselves in their history with teaching Latin; Hunter often boasts its patron deity, goddess Athena, as well as their school motto mihi cura futuri, meaning "the care of the future is mine." Their staff enthuses over their specialized Classics, ranging from subjects like Latin Pedagogy and Women in Classical Antiquity, to Papyrology and Social and Economic History of the Ancient World. These professors stand clear in their efforts to help you after you graduate as well. They offer you a "Careers for Classicists" guide to help you start thinking ahead.
Hunter also enables your travel opportunities with study abroad programs taking you to places like Italy, Jordan, Australia and more. The summer study abroad options, for example, have you staying at Athens' elite research institute, American School of Classical Studies. Here, graduate and undergraduate students can go to Greece for six weeks to continue their studies. The opportunity is even open to high school students to get them ahead.
Along with enjoying their five library branches—psst, including their Archives & Special Collections with manuscripts, photographs, ephemera, unique objects and even rare books—they also encourage their students to associate with outside resources. This includes the New York Classical Club and The New York Aegean Bronze Age Colloquium. Hunter also values interdisciplinary work, too, as they engage with the Religion, Comparative Literature and Women and Gender Studies departments as well.
With a motto emphasizing the importance of our future, this classics program certainly follows through.
3. New York University (NYU)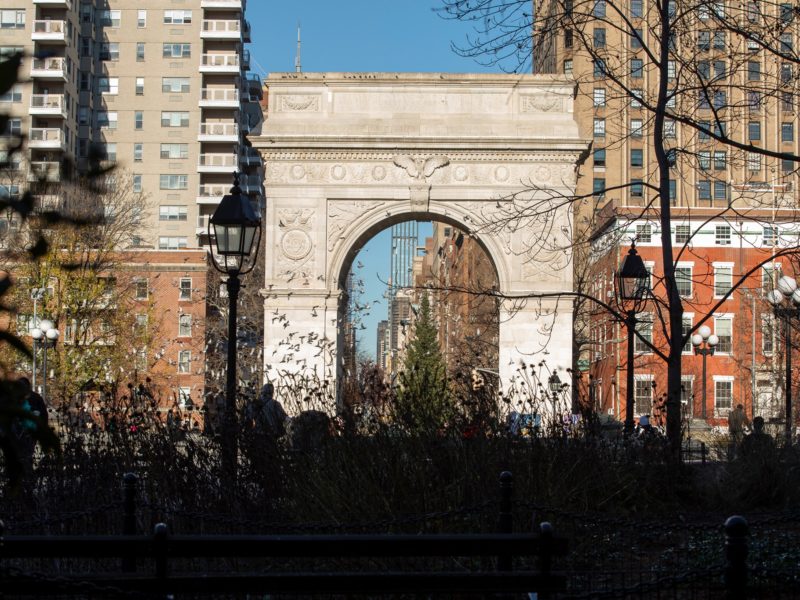 Yes, New York! You won't want to miss out on the choice of NYU, and not just for its specialized professors. The university's prestigious teachers study classic elements such as education in the Greek and Roman worlds, Jewish-Christian relations in late antiquity and philosophical logic. And get this, the campuses are just as beloved as their classes! NYU offers plenty of other valuable programs worth looking into, too. The study abroad program allows more than just Greece and Italy, because NYU emphasizes the impact the classical era had on all of Europe. They encourage studying not only in Athens and Italy, but also Berlin, Paris, Florence and Madrid, and work towards developing a classical studying program in the non-western world.
They also offer plenty of resources available to students They connect them to the Center for Ancient Studies, Institute for the Study of the Ancient World and even fieldwork opportunities. This includes the NYU Yeronisos Island Excavations, which emphasizes archaeological studies, ecological research, community outreach and so much more.
"Bobst Library is honestly probably the heart of the campus, second to only Washington Square Park! It's every students' second home (especially during finals season) because it's the perfect place to study for hours," junior Sarah Hassan said. "There are so many different types of seating areas that make it really convenient for every type of learner, and they even have private study rooms that you can rent if you want to host group study slams without disturbing other students in the library."
Bobst Library not only mobilizes over 246,000 of its items every year, but also includes specialized studies of food, literature, music and more. NYU even has a branch of the Institute of the Study of the Ancient World, containing over three floors worth of information of Greece, Rome, China, early Asia and Iran. Here, all you lovers of the classical world will surely feel right at home. Going to NYU doesn't just open you up the city, but opens you up to the world!
2. University of Chicago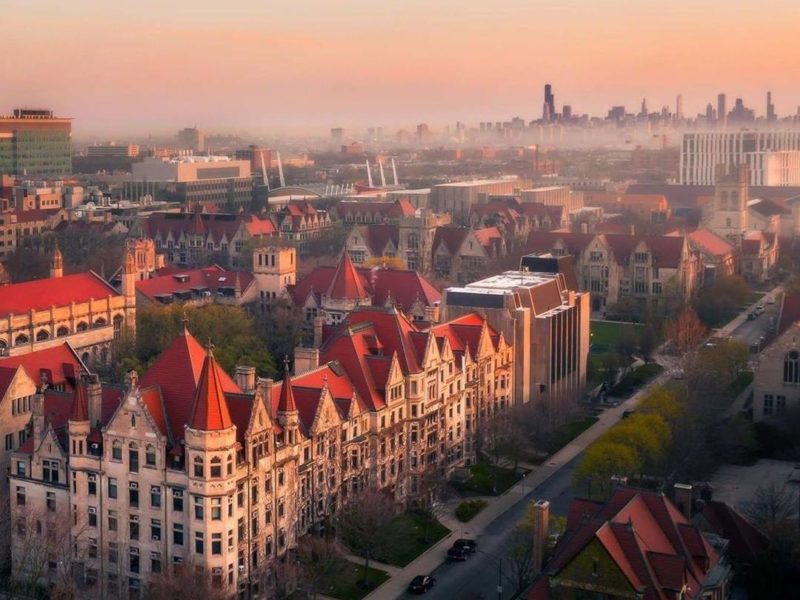 A study of the classics means almost limitless pursuits, and no one understands that better than the University of Chicago. Within the college, you can earn three different classics degrees: the Greek and Roman Cultures option, the language intensive option, and the language and literature option. The first focuses on the more historical, artistic and translated works of these cultures; the second focuses more on reading the original languages; and the final acts as a combination of the two. Not only do they offer four different Ph.D. programs—Classical Languages and Literatures, Ancient Mediterranean World, Ancient Greek and Roman Philosophy and finally the consolidated Classics and Social Thought program—but they also emphasize the importance of working with interdisciplinary scholars throughout your courses.
The university involves strong resources for its students, having North America's ninth largest academic library. They also have international research networks and conferences. Students can help themselves to the expansive Special Collections Research Center as well. Here, they'll find such treasures as prints of Homer's works, over 40 archival collections, and even 110 easily accessible early manuscripts. The interdisciplinary areas they reach include Romance Languages, Art History, the Committee on Social Thought, Comparative Literature, the Divinity School, Germanic Studies, Law School, Linguistics, Philosophy, Political Science, Theater Studies and so much more.
"What I think sets UChicago apart from its peers is its reputation for being intellectually rigorous and demanding," alumna Rachel Taub said. "I'd say right off the bat that you'll likely find a lot of what's great about the UChicago classics department at all top universities. We have a world class faculty, and the undergraduate major offers multiple tracks so students of any level of prior Latin and Greek experience can major if they choose."
The courses Chicago offers to classical majors and minors expand from things like philosophy, studies of hymns to even more specific themes of pity in classical works. You can't doubt the unbelievable experience UChicago provides. Your studies can even take you to the sites of Athens and Rome in their study abroad programs. Here you can visit archaeological sites and museums while still experiencing the city life. With connections throughout the globe and throughout history, the University of Chicago might just be a top choice ad infinitum.
1. University of Mary Washington (UMW)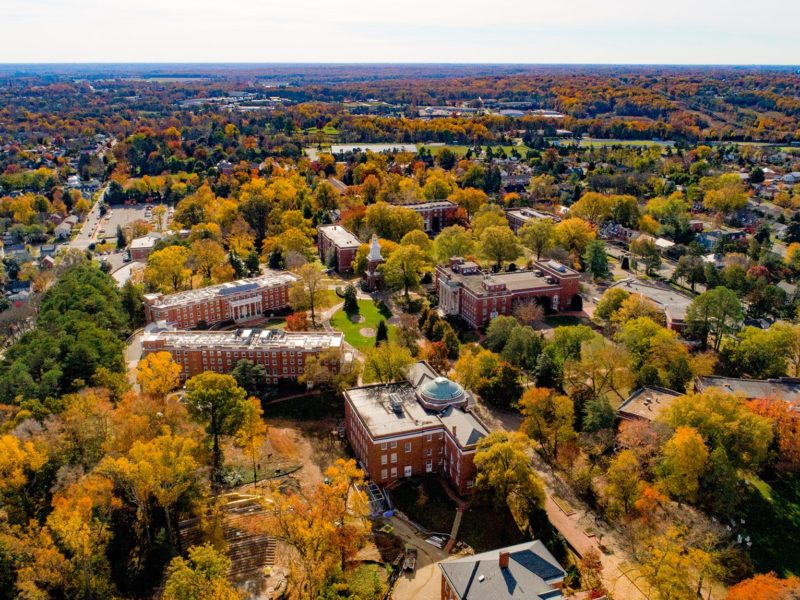 Established in 1908, UMW offers a lot to students both in and outside the classical program. Among the University of Mary Washington's 60+ major options, its classical program shines like the Golden Fleece. The program encourages either a full academic focus into ancient Greece and Rome or the opportunity to study it along with other complementary majors like English, history and philosophy. These expansive programs help you with the variety of job opportunities that may come your way. Some that they can even help you get! With a classical studies major here, you can dabble in a minor in museum studies to prepare for museum work. If not, you can still consider other pathways such as graduate school.
"The classics students are actively engaged not only in their coursework, but also in activities offered by the Classics Club and Eta Sigma Phi, the national collegiate honor society for students of Greek and Latin," said University of Mary Washington Professor of Classics Liane Houghtalin.
Students participate in plenty of extracurricular activities to spice up their experience. They performed plays in Latin, like Pseudolus. They also hold contests and competitions, from quiz-bowls to essay-writing that even extends to include outside high schoolers. Even during quarantine, they make sure to keep up with the classics community virtually. UMW also offers study abroad opportunities to Italy, France and England, and of course, offers courses in Latin. This doesn't just mean the language—they also include such topics as art history, anthropology, archaeology and historic preservation to feed your eager minds and prepare you for larger job opportunities.
Along with courses that involve classical philosophy, religion and civilization, Mary Washington helps its students in even more ways. The colleges connect with the Intercollegiate Center for Classical Studies in Rome to advance students' education quality even further. The university also partners with institutions like the American School of Classical Studies in Athens for their students. These offer opportunities across the ocean to expand students' educational experiences globally and even consult with the university back home. Their classical professors also hold a range of topic specialties from ancient numismatics to archaeology to literature, philosophy and semiotics. They care so much about the opportunities for prospective students that they specifically emphasize the usefulness of this program—learning of critical thinking, the necessity of being able to speak and write well and convincingly, and, in true classics fashion, how to go about tackling the "great questions" of the world.
You can also utilize their libraries, like their online special collection and rare books section, or other resources like Claridge's Oxford Archaeological Guide or CoinArchives.com. Psst, some interesting finds include World War I posters and even over 1,000 volumes dating back as far as the 16th century. Mary Washington's study abroad also brings you to Athens, as well as Venice and Croatia. These all truly amplify your educational quality.