When considering schools, students look for colleges with the most competitive acceptance rates, employment rates after graduation and if the college embodies their major. Aspiring college students never pose the question of happiness. As impractical as it sounds, the college experience consists of four years of discovering your strengths. Why not consider your happiness? Happiness rarely shows up on college reviews. Our generation undergoes constant pressure to reach for the highest SAT scores, take on as many extracurriculars as possible and be the first to nab an internship. Not to say the college experience needs to resemble a cakewalk, but we rarely consider happiness, mental health resources or recreation as determining factors in our education and future along the journey to graduation. These colleges create a new generation of chill graduates.
Read on to find out our choices for the top 10 most chill colleges.
10. Tulane University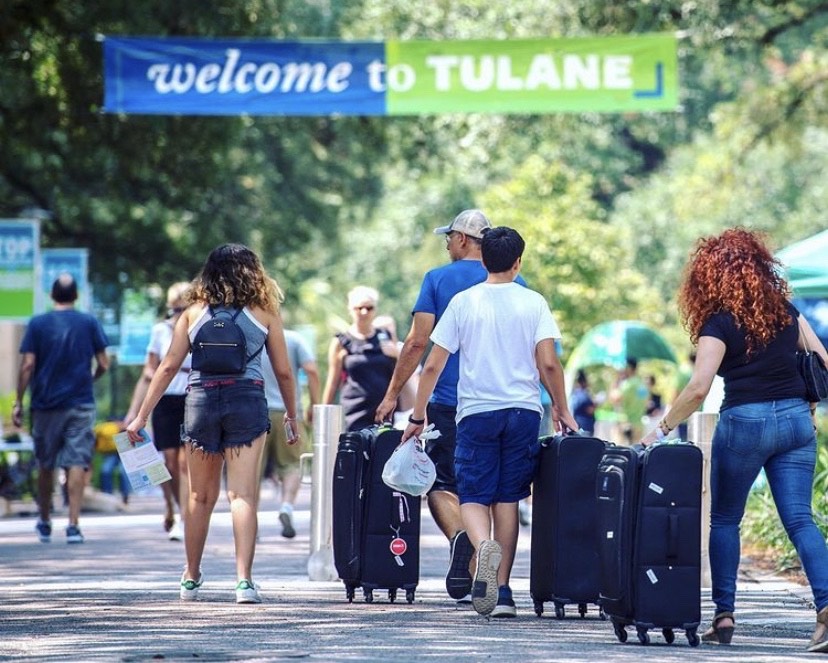 Tucked in New Orleans, Louisiana, one of the most famous party cities in the country, Tulane University offers plenty of downtime for students. Tulane maintains a 77% graduation rate and 13% acceptance rate. Retention rates reflect happiness among the student body because the more freshmen that stay to finish their degree, the more likely the college accommodates the student's needs.
Tulane's counseling center also emphasizes group counseling as a means of therapy and provides 24/7 care for students. A 15-minute walk off campus sits Bourbon Street, where students can blow off all the steam they want. In addition to the traditional Thanksgiving, Christmas and spring breaks, students receive a two-day vacation in February dedicated to the party holiday Mardi Gras.
"The world of academia has a habit of conflating respectability with seriousness," junior Rebecca Douglas said. "I think Tulane stands out from its peer institutions because it pushes back against that; it embraces life and a sense of play just as much as it embraces academic rigor, and lets the accomplishments of its students speak for themselves."
Besides serving as one of the party capitals of the U.S., Tulane gives its students their first four semesters to decide what major to pursue. Tulane requires students to participate in service-learning courses to graduate. Students must perform community service in a service-learning course, whether through internships, research projects or community projects. This requirement builds a great sense of connection between Tulane students and the community. With a tight knit community and plenty of holidays to take part in, Tulane ensures its students remain chill.
9. University of Texas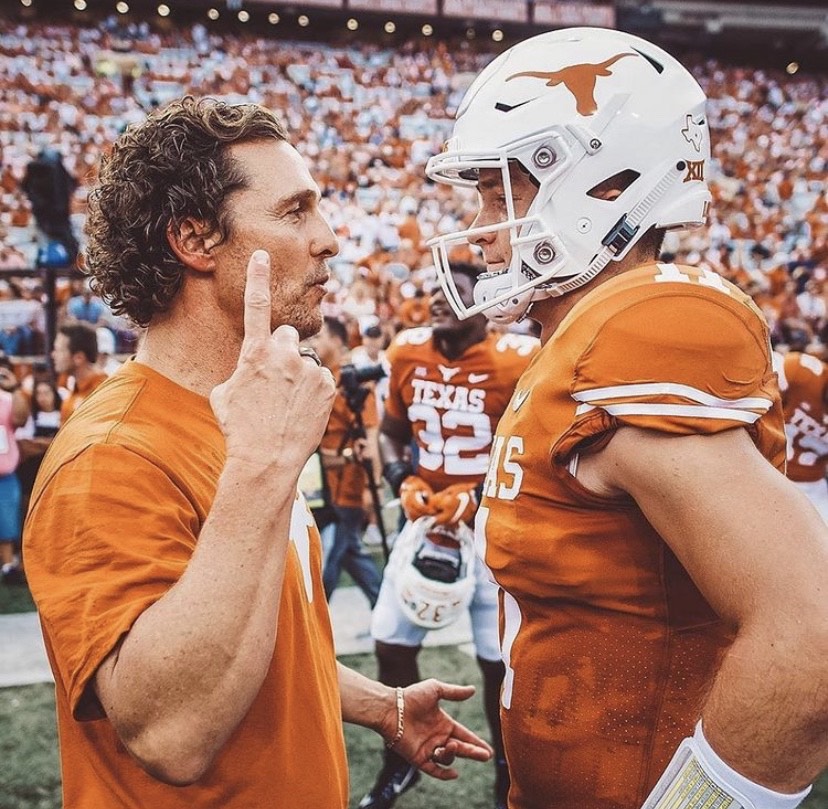 With the new influx of out-of-staters, the Lone Star state became a brand-new start for thousands of Americans this year. The University of Texas (UT) remains Texas' capital for diversity. UT maintains a 69.8% graduation rate, 32% acceptance rate and a 95% freshman retention rate. With the help of the University Diversity and Inclusion Action Plan, UT works to ensure that this Texas university creates a laid-back environment for students of all backgrounds. Famous for its international community, the University of Texas fosters a tight-knit population of students who gather each Saturday to cheer on the Longhorns.
As far as student life, UT understands not all students can afford to live on campus, so they allow freshmen to live off-campus. Living off-campus comes with perks when you live in the top ten nightlife cities in the country. Considered the "Live Music Capital of the World," Austin provides 250 music venues for every music genre from country to jazz. Close by famous venues such as the "Broken Spoke" even featured famous acts such as Willie Nelson and Dolly Parton. Of the hundreds of bars, concert halls or honky-tonks, Austin provides the best venues to blow off steam on the weekends. The University of Texas knows how to treat its students to a good time.
8. University of Chicago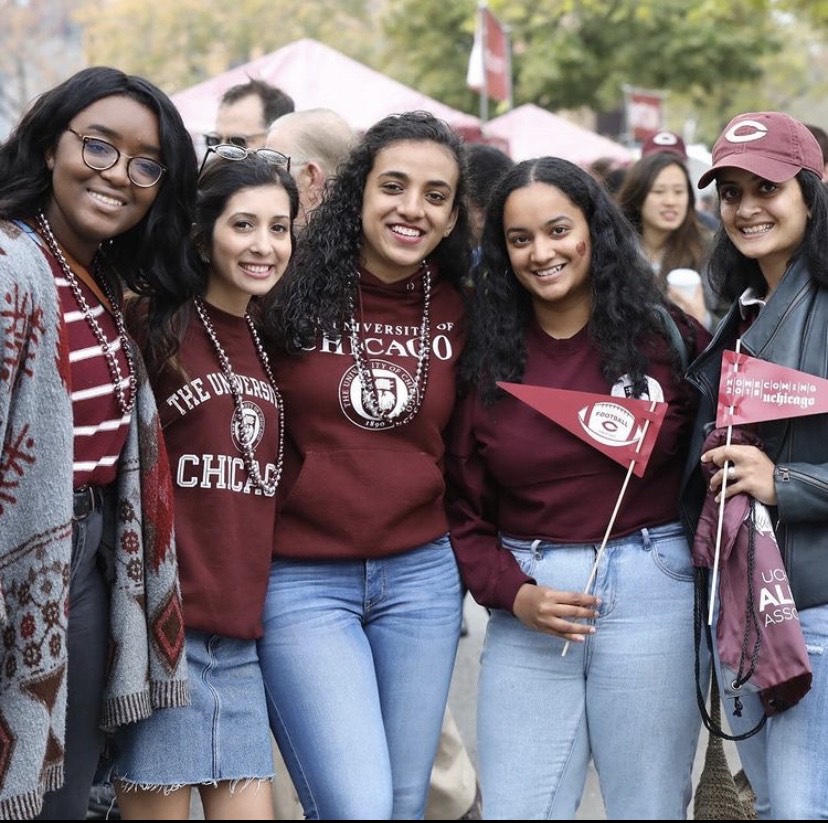 The Windy City means access to the largest and most popular centers for art and culture. Some of the most famous centers for art in Chicago includes the Art Institute of Chicago, one of the oldest art museums in the country, and the baroque style Chicago Theatre. The University of Chicago leaves a creative impact on its students' hearts. This fact becomes apparent in the university's 99% retention rate among first-year students. The University of Chicago's student wellness program ensures first year students take care of themselves through school resources such as BustMyStress program which sends weekly emails with tips and inspiration for stress relief. The University even created their own YouTube page for meditation.
The student body living on campus divides itself among houses, not too different from the famous Hogwarts School of Witchcraft and Wizardry. The 38 houses, with names like Breckinridge and Rickert, compete in everything from karaoke to contributing to community service projects. Through their efforts to become top house, students create a tight knit community. The University of Chicago makes sure the college becomes as chill as home for all of its students.
7. University of Maryland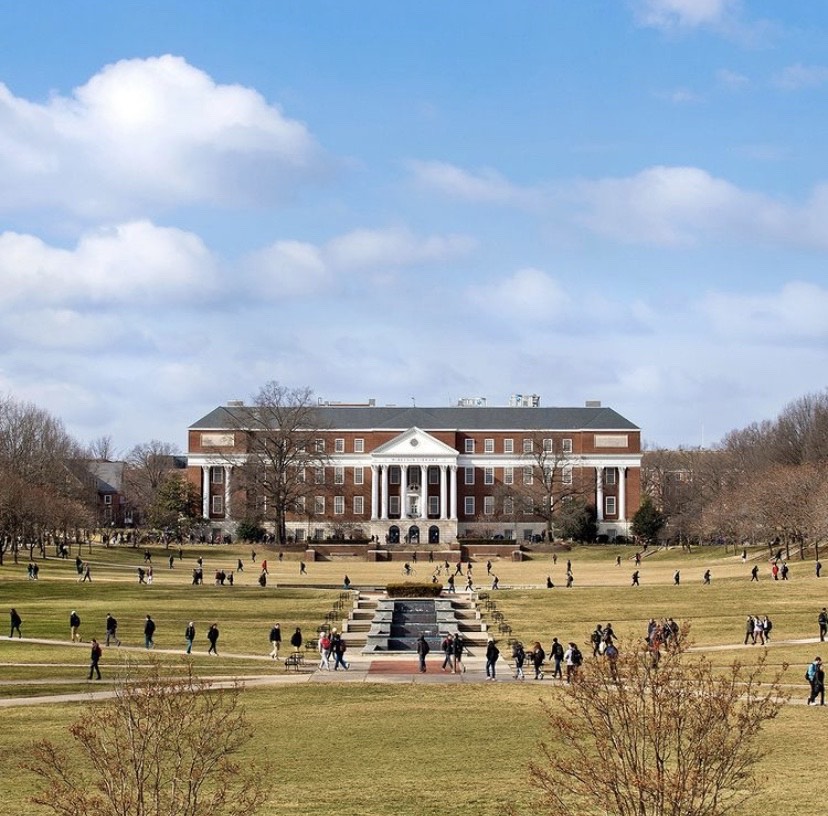 As a top-performing school, the University of Maryland takes an exciting approach to integrate freshmen students. Notably, University of Maryland records a 95% retention rate among freshmen, 82% graduation rate and 44% acceptance rate. Students opt into learning communities where they partner together to take multiple courses to ensure close interaction between peers and professors. Service-learning programs also provide a proactive approach to learning, as students contribute to community service initiatives in neighboring areas. The activities performed in the community service translate into the classroom as students get hands on training while helping others. Instead of piling on assignments and projects to stress everyone out, professors allow students to experience knowledge in action by doing the work.
The University of Maryland also takes a holistic approach to mental health, such as their Wags for Wellness program, where furry friends help relieve students' stress. This means students receive stress-free play time with certified therapy dogs! The University Health Center also offers Thriving Thursdays, where educators hold virtual meetings to help students expand their knowledge of mental health and wellness. The University of Maryland commitment to mental health and real learning makes it an unbeatably chill college.  
6. California Institute of Technology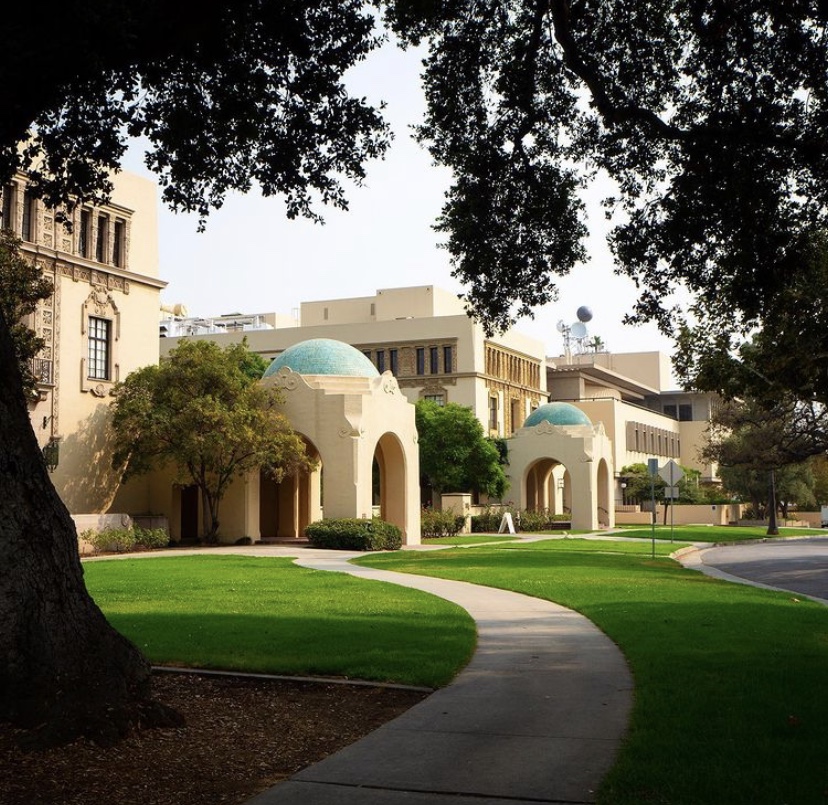 The prestigious Cal Tech not only excels in academics, but in happiness as well. With a retention rate of 98%, freshmen find their first-year super chill. While Cal Tech's six percent acceptance rate reflects their admission competition, professors give out only pass or fail grades for freshman projects to ensure a smooth transition into college. Cal Tech even boasts a 93% graduation rate.
"When you're a freshman, you don't have to declare your major and you take 'core' classes," senior Mike Iovine said. "In terms of atmosphere, people are generally very hardworking, but you can usually find people that are willing to chill out on Friday or Saturday."
To further reduce stress and ensure maximum chill, the Cal Tech Beaver's recreational program actively seeks inclusivity in all intramural sports and group activities, emphasizing equal opportunity for all college members. By emphasizing inclusion, fewer people stress feeling excluded while the academic's policy makes Cal Tech students' freshman year manageable. Cal Tech might hold a competitive student body, but they always remember to accommodate their students.
5. Claremont McKenna College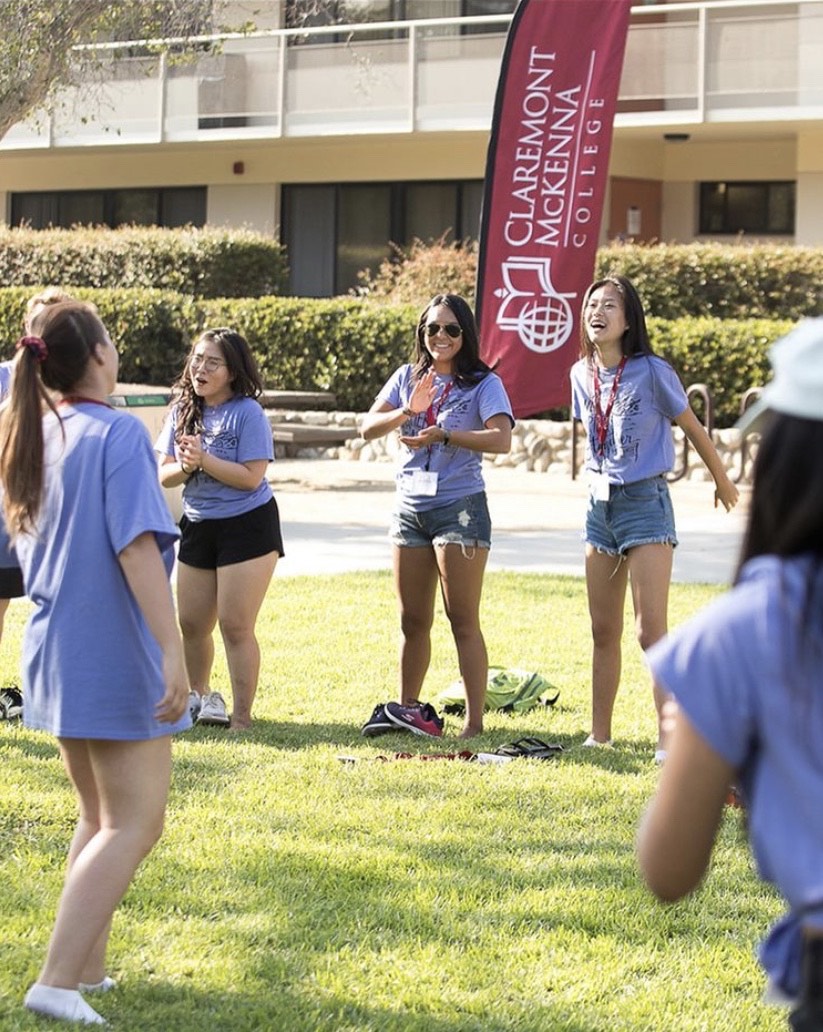 Claremont McKenna College aces student stratification, with freshmen annually producing a 95% retention rate, and graduates maintaining a 90% graduation rate. While Claremont McKenna College accepts five percent of its applicants, the college's mental health services realize how closely the success of students directly correlates to mental health. Claremont McKenna College continuously ranks among the top stress-free colleges in the nation and offers free psychiatric appointments for individuals. The mental health resources also include group sessions geared toward minority students and group sessions dealing with the mental health effects of COVID-19.
"The best thing about Claremont McKenna College is that the vast majority of the professors are so understanding to students' needs, and work with them if there is any mental health issue," senior Georgia Dietz said.
Claremont McKenna College offers 24/7 therapy sessions either on the phone or through Zoom calls with licensed professionals. The success of the college's investment in mental health shows in its 90% graduation rate, a great measure of a college's commitment to ensure student success.
"The party scene is fun and great to destress," Dietz said. "Since the campus is open in alcohol policy, there's never any concern about partying."
The alcohol policy at Claremont, which includes COVID-19 regulations, allows students to host events with alcohol as long as the event does not exceed 30 people, and everyone is 21. Annual events like the Pirate Party, where students go crazy after the spring semester in the North Quad, proves Claremont's spot as a top party school. Claremont's reputation as a party school goes hand and hand with California's lax weed laws, creating a super chill college. With a legendary party scene and mental health priority, Claremont McKenna College knows how to show its students a good time.
4. University of Rochester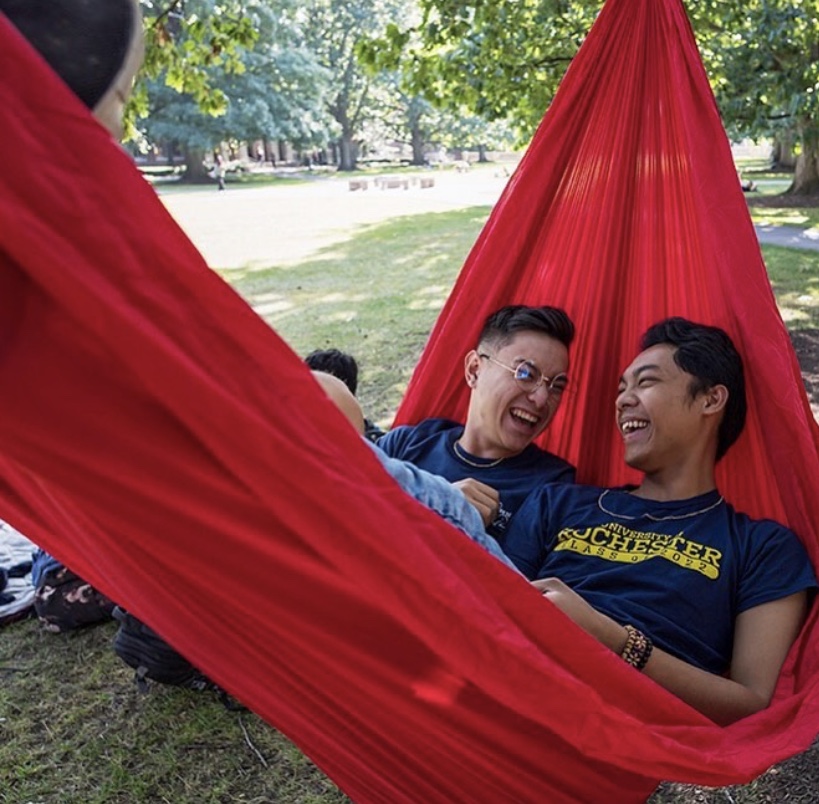 Diversity and community inclusion equals overall happiness in a student body. The University of Rochester knows diversity and inclusivity more than any other college. For over 17 years, the University of Rochester teamed up with Eastman School of Music to host a celebration of diversity and community. Students from both schools show off everything from a Korean Percussion Group to Ma'Frisah, a group performing dances from Mali, Zimbabwe, Ghana and Nigeria. The event reflects the college's different cultures present in the student body. First-year students never forget the experience, which contributes to the 95% retention rate and 85% graduation rate. However, the college accepts 30% of its applicants, making it a relatively competitive school.
Graduation from the University of Rochester requires no general education classes, leaving plenty of time to explore majors and yourself. University of Rochester include chill classes such as AH 207 – Film History: 1989-Present or WLN 101 – Yoga. They also expose students to different ideas through various cultures, and wastes no time with general education classes, leaving students with plenty of room to grow and not stress. The University of Rochester remains New York's best kept secret for students looking to enjoy their college experience without worrying about problems like general education classes or lack of inclusivity.
3. Kansas State University
At Kansas State, the party never ends. Continually ranked among the top party schools in the country, the university boasts  a 96% acceptance rate, a 68% graduation rate and an 85% retention rate. A high acceptance rate proves little stress or competitiveness when applying to Kansas State.
The stress of homework and midterms still hits students hard at the university. But luckily, the university provides virtual workshops to help students obtain tools for dealing with stress. The zoom meetings welcome drop ins and even offer counseling to students negatively affected by COVID-19 or civil unrest. Initiatives like KSUnite365 work to promote all clubs, events and members part of Kansas State's diversity spectrum.  Simultaneously, Kansas State University's Center for Student Involvement provides complete online resources and support for student clubs during the pandemic. Some of Kansas State University's wild clubs include the Concrete Canoe Team and even a Bakery Science Club.
Venturing on the nearby Linear Trail or Konza Prairie also helps students reach the peace of mind of Kansas State. If you want more of a party scene, only a few minute walk from campus awaits Kansas' oldest shopping district, Aggieville. Aggieville houses bars like 324 Speakeasy, something straight out of the 1920s with passwords and underground bars, and honky tonks like the Dirty Dawg Saloon.
2. Wellesley College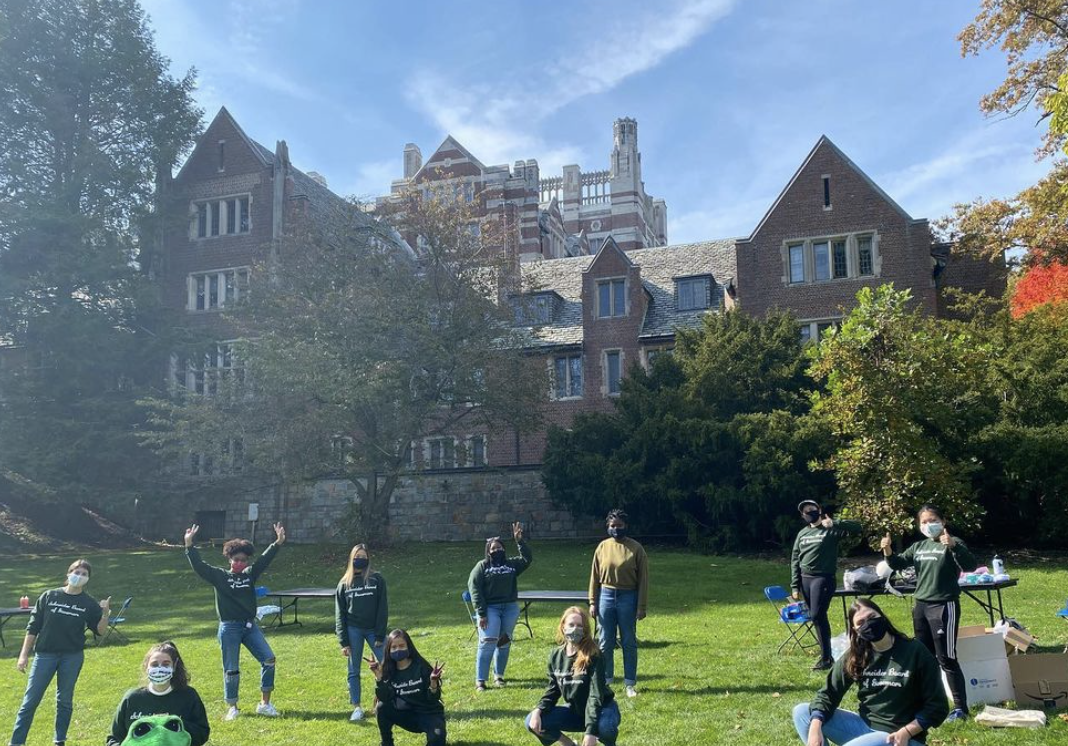 This private women's college redefines what it means to be a chill college. Wellesley shows off a 96% retention rate and 22% acceptance rate and they only require a minimum of three courses each semester. Instead of requiring the traditional four to five courses per semester, Wellesley allows students to pace themselves each semester to dedicate time to one of Wellesley's 160 clubs or one of their funded internships. For instance, À la Mode, Wellesley's fashion club, shows off the fashion stylings of students with custom fittings and vendor shows. Wellesley also offers students a chance to join a Film Society, dedicated to studying and watching everything from Marvel movies to foreign classics on the weekends.
Additionally, the Stone Center dedicates all of its resources to providing 24-hour available mental health care to students. Paws for Wellness offers Wellesley students plenty of opportunities to destress with their favorite support dogs. On top of that, the center also offers workshops led by psychologists to help students deal with everything from the stresses of life in the COVID-19 pandemic world to racial trauma.
"Almost 100% of students live in the dorms together all four years, so we get to know each other really well and there's always cool stuff to do," senior Erica Maul said. "For example, we have a student run pub, the only bar in the town of Wellesley."
While competitive in their acceptance rates, Wellesley's 91% graduation rate and continual high rankings in students' happiness prove Wellesley's dedication to students.
1. Hampshire College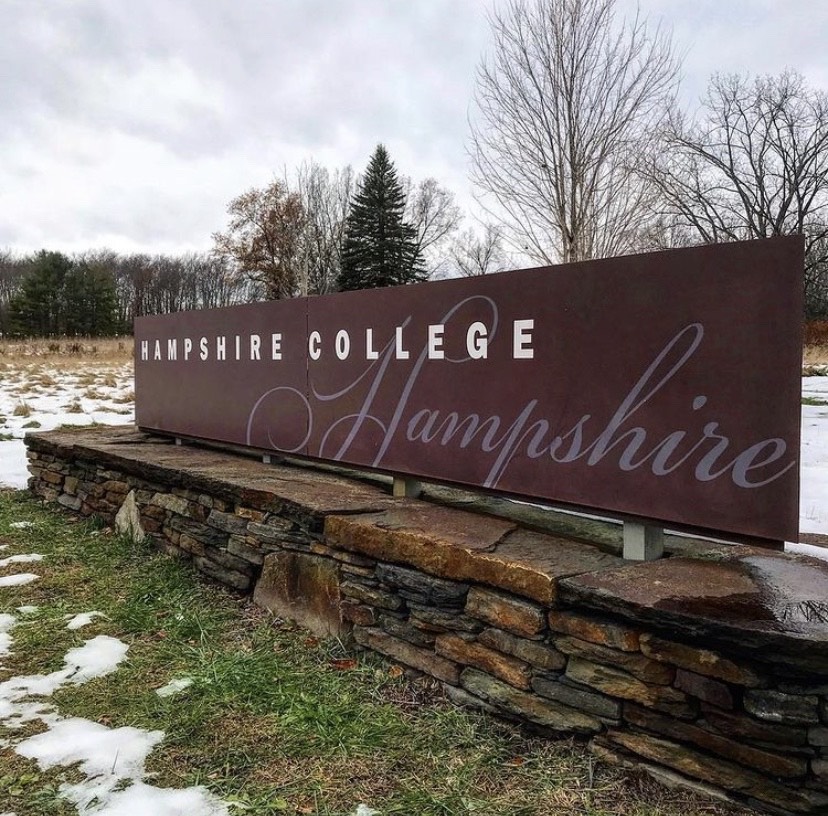 The most chill of all private liberal arts colleges takes a radical approach to the college curriculum. Although Hampshire reports a 66% graduation rate, 63% acceptance rate and 79% retention rate, students create their own curriculum. Hampshire threw out the traditional 4.0 grading scale and replaced it with interpersonal, written evaluations from professors. The college emphasizes independent study and projects, giving students the freedom to work at their own pace.
"The work we complete is not done to fill requirements or achieve an acceptable grade, but rather to satisfy our own thirst for knowledge," senior Molly Mclaughlin said. "I think when academics are approached at this angle it makes the work we do feel less like work and more so just an easily sewn in piece of life."
Projects become more intensive over the years at Hampshire, showing professors a level of growth. With an open curriculum, your college education becomes whatever focus you imagine. Freedom to discover and choose where your passion lies with no rush shows how much Hampshire values student's chill. With a moderately competitive acceptance rate of 63%, the administration expects nothing less than students' passion.
A mile from Hampshire rests Mountain Holyoke Range State Park: seven miles of mountain ridges perfect for mountain biking, rock climbing, running, or relaxing in nature. Climbers Coalition, one of the dozens of Hampshire's clubs, takes advantage of the treacherous heights of the local mountain ranges. One of Hampshire's unique clubs includes the Blacksmith's Guild for students interested in forging interesting crafts from traditional skills. Hampshire students rely on the party scene at University of Massachusetts which earned itself the nickname Zoomass Slamherst. Where coursework and curriculum usually associates with anxiety, Hampshire's peaceful atmosphere reshapes student's learning experience into something not to fear or stress about, but rather something to look forward to.