There's no shortage of stuff to do in Austin, but some of it can be pricey. And as college students, we never get tired of hearing the word "free." Free food, free t-shirts, you name it and we're there. Most of us live on some sort of budget, but that doesn't mean there's no room for fun. There's a ton of free things to do in Austin when you're bored on the weekend and completely broke.
Check out 10 totally free things to do in Austin—perfect for your #brokecollegestudent budget.
1. Tour the capitol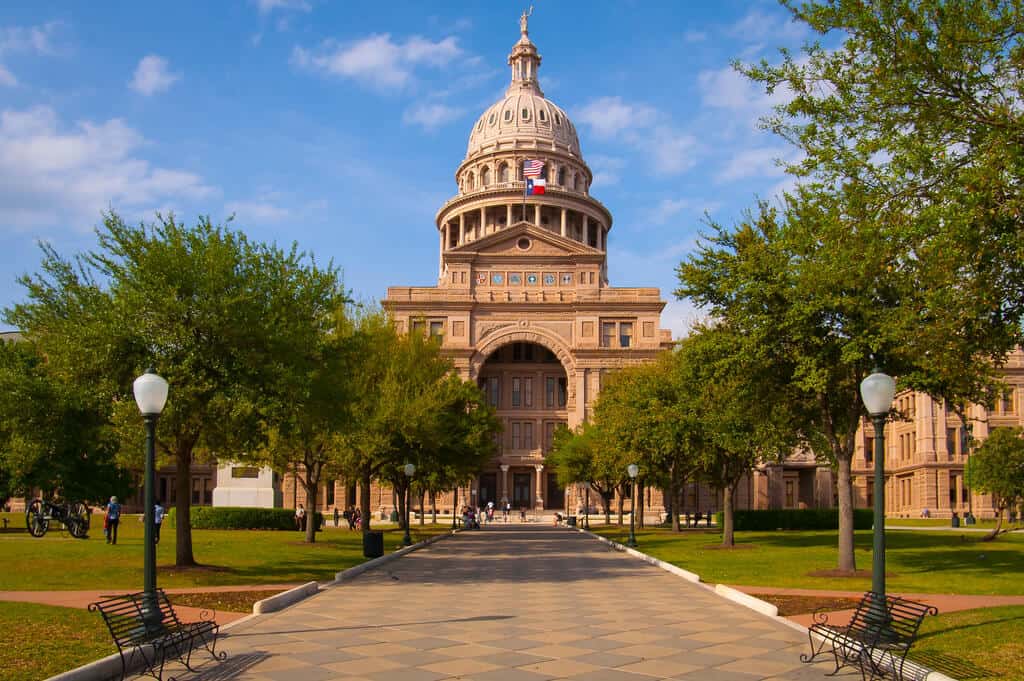 You're never too old to learn a little history. What better place to learn about what Texas has to offer than the capital? The capital offers free tours seven days a week that last about 30 minutes each. You can even request specialty tours and learn more about women in Texas history, early Texas artists and even ghost tales about the city. You probably won't get spooked the way you do when you remember you have that assignment due at 11:59 p.m. and it's 11:49 p.m., but you'll still have fun hearing about Texas legends and urban myths. Even if you're not really interested in state government, check out the capitol building because face it, you have nothing better to do.
2. Blanton Museum of Art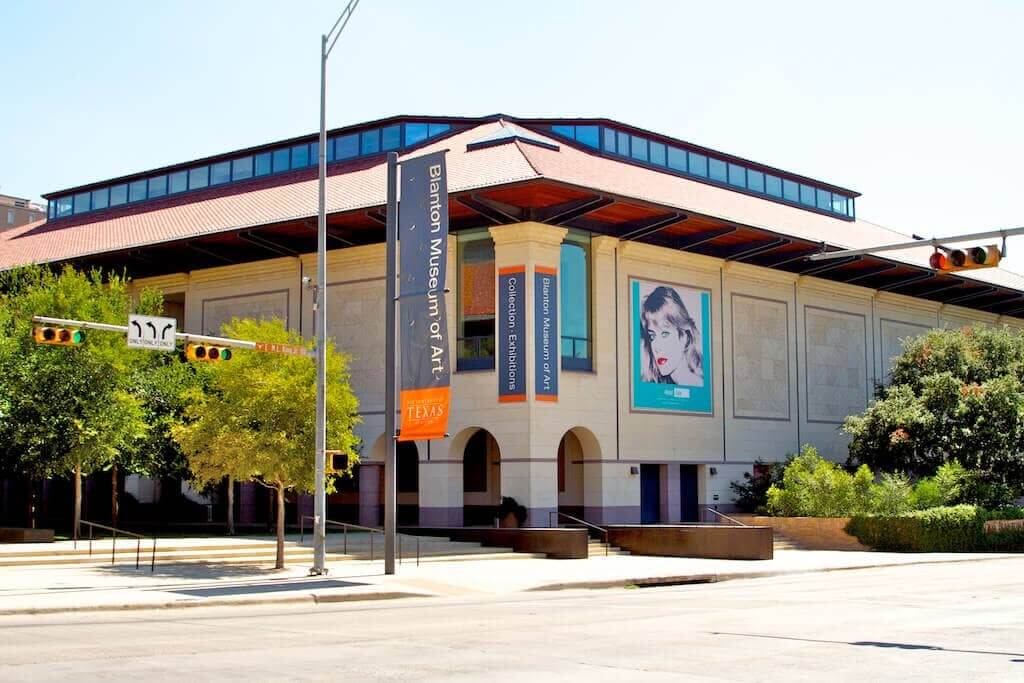 If you're more artsy, or enjoy pretending you are for Insta, check out the Blanton. Every Thursday you can get in for free and chase off the rainy afternoon blues with some of the most exceptional art in Austin. The Blanton features all kinds of art from many different time periods. You start seeing art from the second you walk in the door. One artist even made her piece a part of the walls, so you're surrounded by works as you walk up the staircase.
But don't worry, you don't have to know a thing about Matisse to enjoy the Blanton. "The Blanton is a free resource on the University of Texas at Austin campus for students. With art-filled, thought-provoking galleries, a café for a snack in between classes, and plenty of space to study, the Blanton Museum of Art is a perfect place to calm your mind from the hustle and bustle of university life," said the Blanton's Digital Content Strategist Alie Cline. Blanton even offers yoga in the galleries, and you definitely can make time for free yoga once a month. The Blanton has something a bit of the classics and modern art, so everyone can be satisfied.
3. Trail of Lights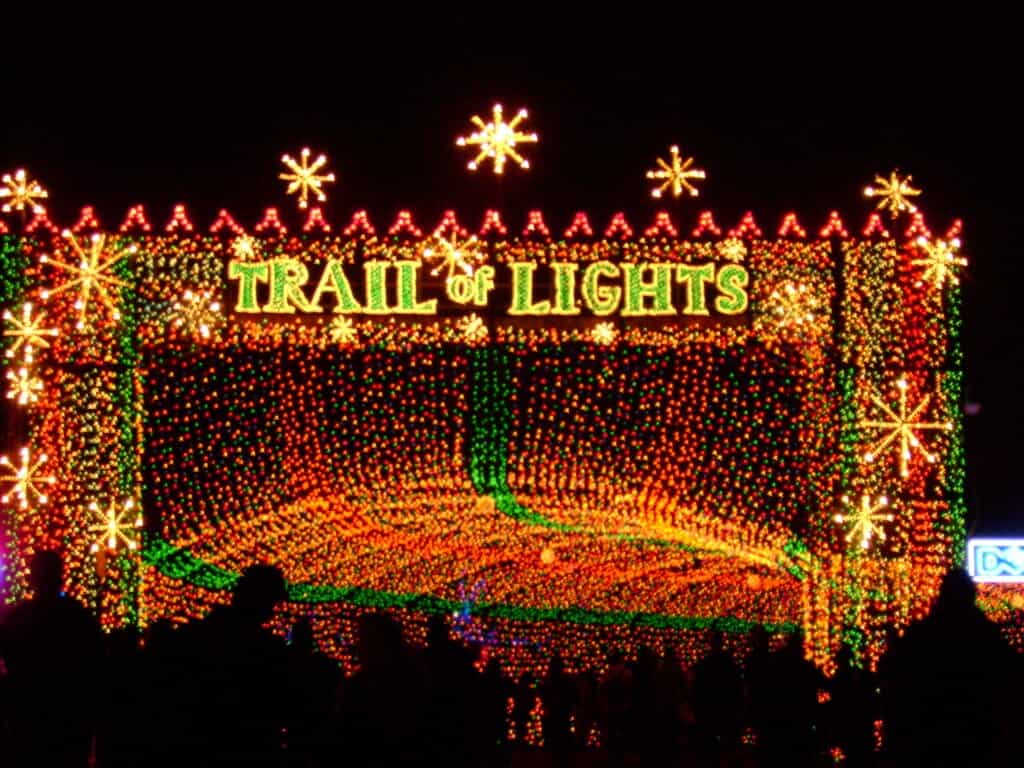 Counting down the days until Christmas? Visiting the Trail of Lights will definitely get you in the holiday spirit. Starting December 10, you can head to Zilker Park and walk through the huge, elaborate display of Christmas lights that stretches out over miles of the park. Make sure to bring some hot chocolate, close friends and good walking shoes. "I look forward all year to the Trail of Lights show," said UT Austin senior Tara Markley. "My hometown does something similar each year, but it isn't nearly on such a big scale." Head to Zilker as soon as the sun goes down, and you can probably walk through the entire trail before closing time. You can even ride a carousel if you want to embrace your inner five-year-old. "[The festival] is such a breathtaking way to get in the holiday spirit, and is fun for all ages," said Markley.
4. Zilker Park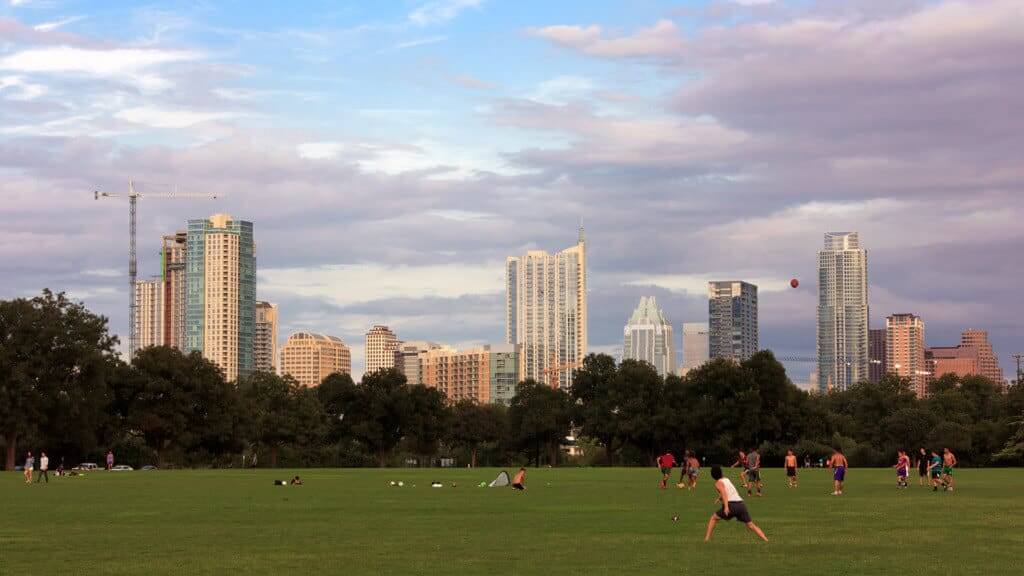 Austinites love Zilker Park and people always go there to enjoy the outdoors. Huge open fields allow for any kind of sport imaginable. From hiking trails, reserved camping grounds and even a disc golf course, Zilker will leave you happy you left Friends behind for the afternoon. So gather all your real-life friends for a game of flag football or maybe try to catch some Pokemon. You can also just go to have a picnic and enjoy the weather. Give yourself a break from that Netflix marathon and head to Zilker.
5. Barton Springs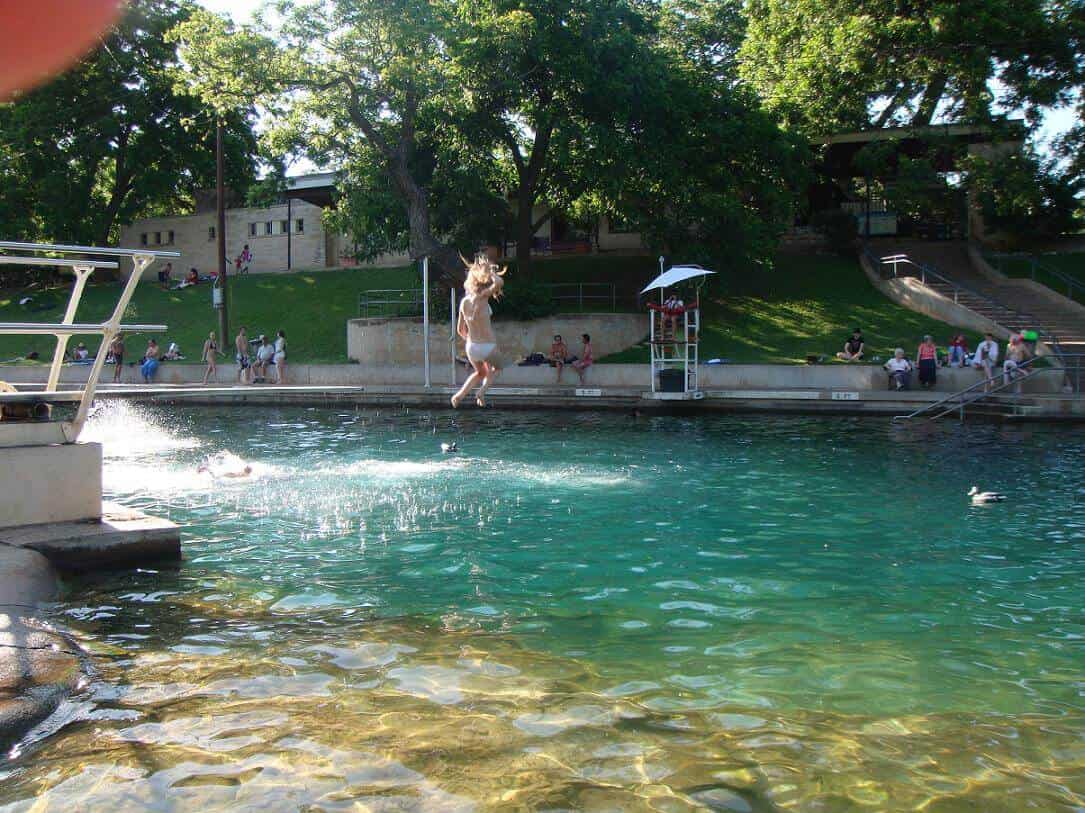 Cool down during the blazing Austin summers at Barton Springs Pool, which stays at a nice 68 degrees. Free swim is from 5 to 8 a.m. and 9 to 10 p.m. Go any other time and you have to pay a pesky entrance fee any. But who doesn't enjoy a late-night swim with bae? Free date night? Yes, please. And did you know this three-acre pool is where Robert Redford learned to swim? Bae will swoon over your knowledge of all things Barton Springs.
6. Lady Bird Lake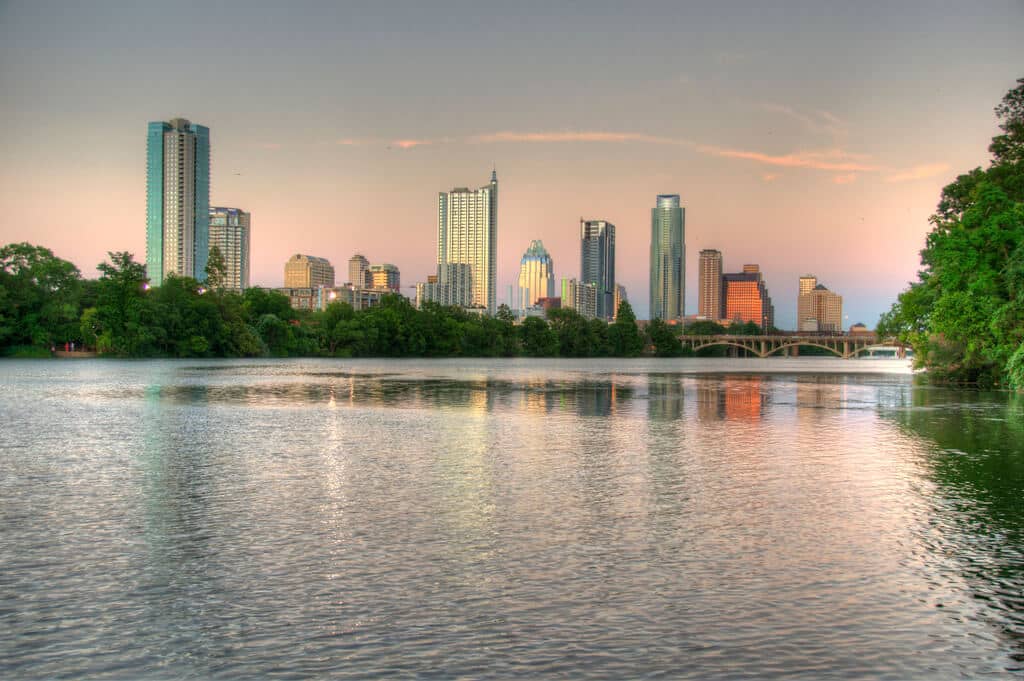 Lady Bird Lake sits at the heart of downtown Austin and is a great way to spend an afternoon. The hike and bike trails go all the way around the lake, so you can get some exercise in or just enjoy the view of the lake. Unfortunately, you can't swim in the lake (#AestheticPurposesOnly), but that's why we have Barton Springs. You can, however, rent a paddle boat, kayak or whatever other water vehicle floats your boat—pun intended—and take it for a spin.
7. Hope Outdoor Gallery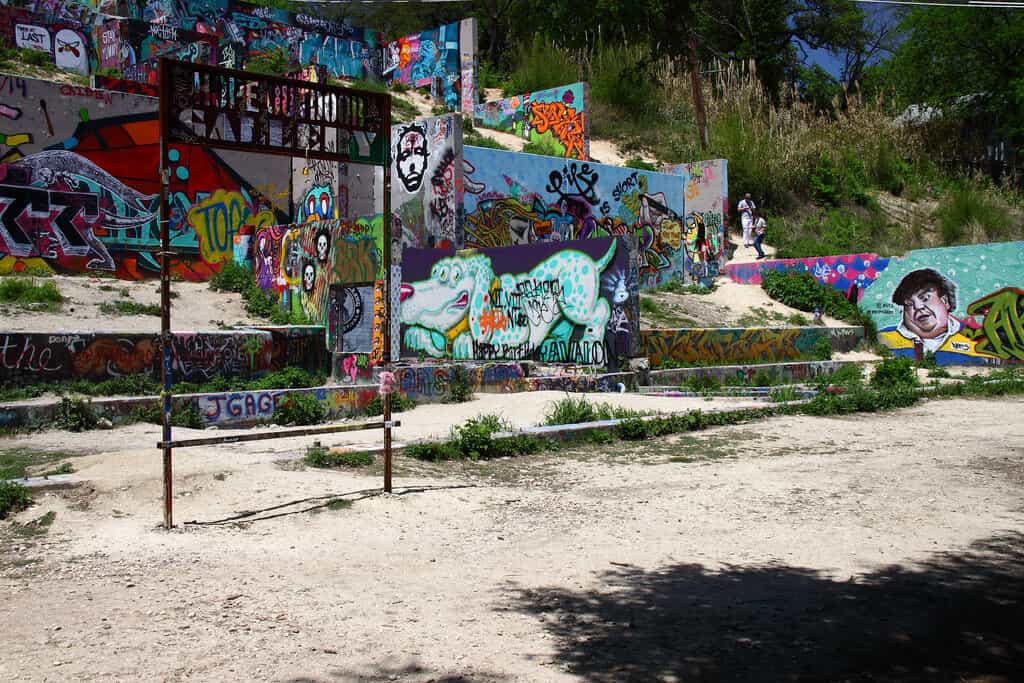 Also known as the Graffiti Park, the Hope Outdoor Gallery is completely covered in, you guessed it, graffiti. From a good distance, you can see the concrete walls and structures that people regularly spray paint with different artwork and murals. You can walk around and check out all the graffiti and even add some of your own if you bring a can of spray paint. If you're lucky you may catch a glimpse of one of street-art's rising stars, Bort. Dealing with issues of self-harm, mental health and body issues, Bort's art takes "art with a meaning" to a whole new level.
"My favorite part of Graffiti Park is getting to see all the local talent," said UT Austin junior Max Petch. "It's an amazing thing to see all these artists come out to create this beautifully creative atmosphere." But don't expect to see the graffiti park the same way twice because local artists repaint and redesign every day. "That's one of my favorite parts—you can come back again and again and have an entirely new experience each time," said Petch. You won't often get away with vandalism, so make sure you spray paint your initials somewhere in the park and mark creating street art off your bucket list.
8. Congress Avenue Bridge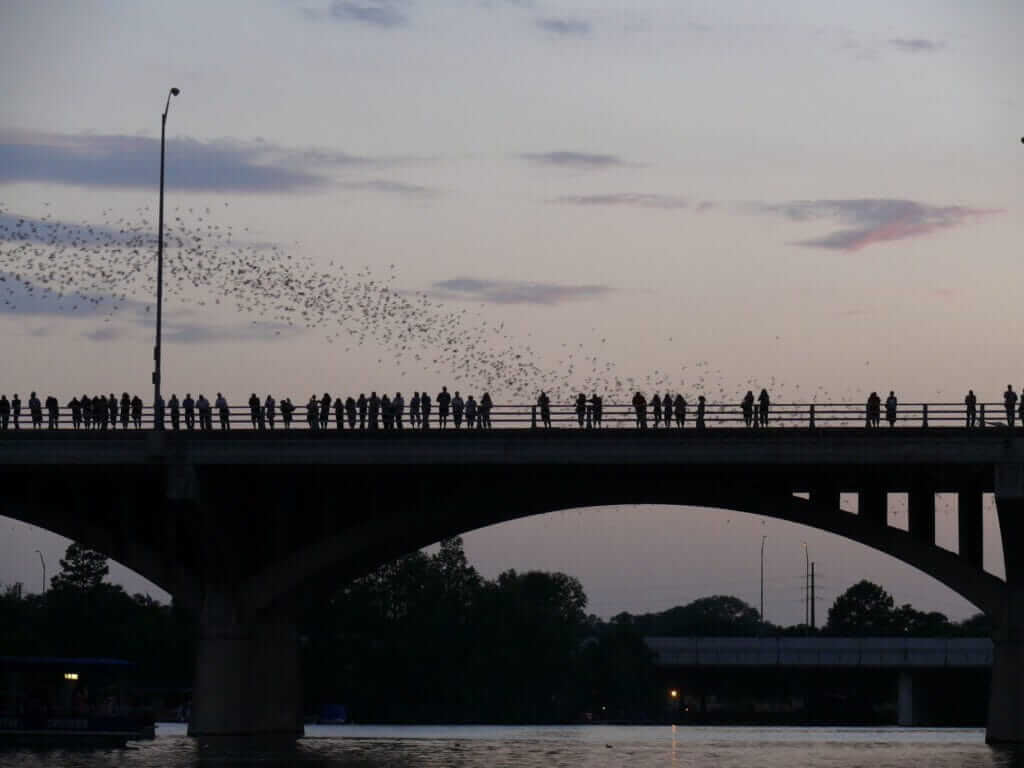 #KeepItCool in Austin and stand on the Congress Avenue Bridge in the evenings to watch the Mexican free-tailed bats fly out. March to November is "bat season," so hundreds of bats fly out from under the bridge every evening. Get there in plenty of time to see the sunset and witness the huge colony flying across Lady Bird Lake. Who knows? If you're quick with your camera and come all dressed up with your squad, you may just get the perfect, spooky Halloween pic.
9. Mayfield Park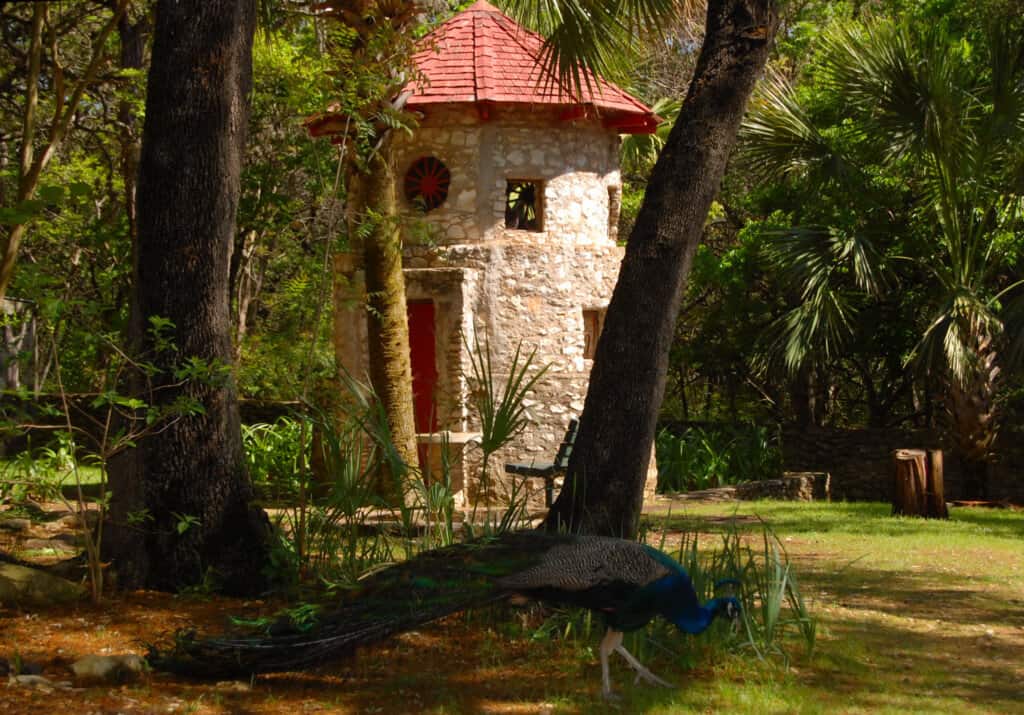 A group of Austin's very own wild peacocks live in Mayfield Park. Here, the birds roam freely around the park, and you can find them sitting in trees all around the area. People walk through the park to see the peacocks and take pictures of them. You can also explore hiking trails that take you on your own wild adventures just like your new peacock friends. If you feel the desire to get your hands in nature, look into adopting a garden. Mayfield Park is home to over 30 garden plots and lets volunteers help cater to them. Show off your green thumb and give back to nature.
10. Mount Bonnell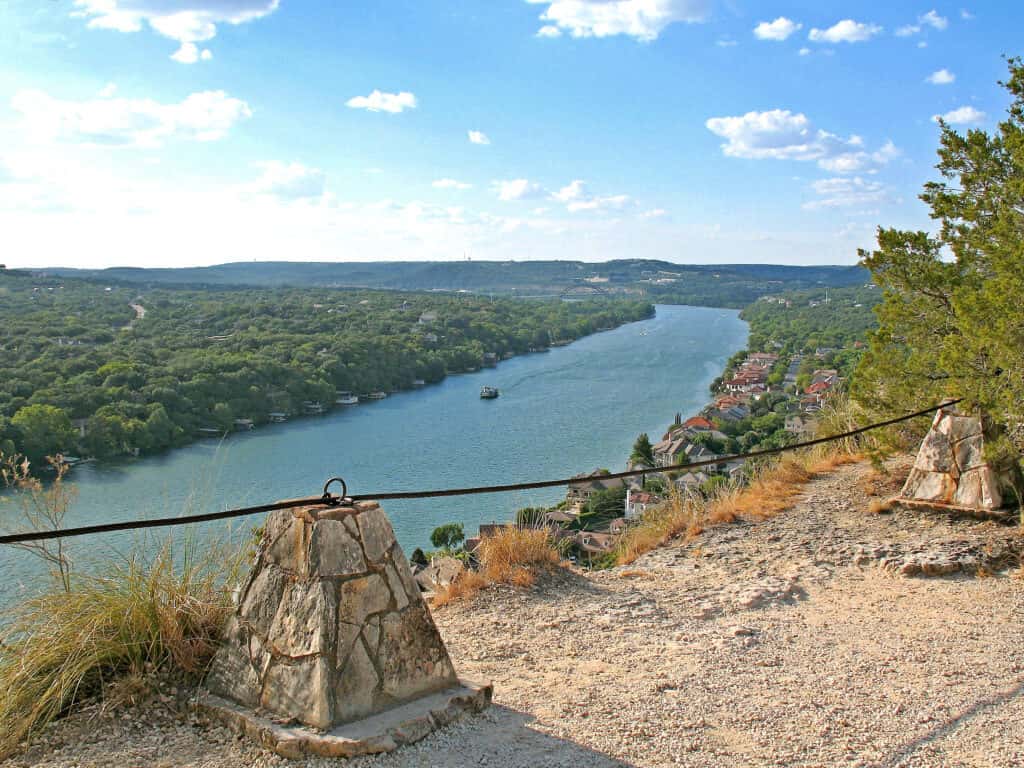 You should definitely make time to see a sunset at Mount Bonnell while spending time in Austin. People from all over the city drive out to see the amazing view as the sun goes down. Don't forget to wear shoes that'll hold up because you have to hike up a pretty good distance from the parking area. Mount Bonnell offers a great view of Austin from up high and can be a totally romantic first date option. Alternatively, you can take your mom and have her take a cool candid of you looking out over the city. Talk about #views.
And did you fall in love with Ryan Gosling and Emma Stone's performances in La La Land? Then Mount Bonnell should be extra special for you. As promotion for the film, a giant "La La Land" sign was put up in the style of the famous Hollywood sign (or as it's more affectionately known now, the "Hollyweed" sign).
Ready for the perfect day in Austin, Texas? Then keep reading.
24 Things to Do in 24 Hours in Austin
6 a.m. – Watch a Texas sunrise from the top of Mount Bonnell
Mount Bonnell stands 785 feet tall over Lake Austin. Start your day watching the sky change from black to blue, and then shield your eyes for that bright orange sunrise. You'll need that shock of light to keep you energized for your busy day.
7 a.m. – Make a taco the most important meal of your day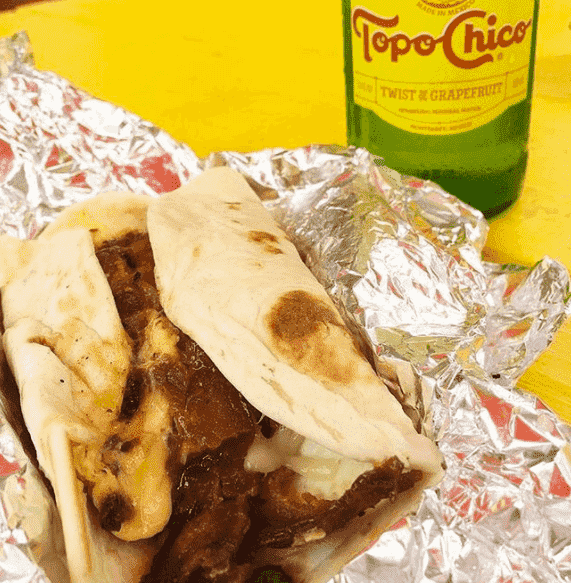 If you love Tex-Mex, then you need El Chilito. Sip on your piping hot café con leche with a Gringo. No, that doesn't refer to your less-than-fluent friend. Gringo is one of Chilito's breakfast tacos filled with farm eggs, crispy bacon and gooey cheddar cheese. ¡Delicioso!
8 a.m. – Take a dip at Barton Springs Pool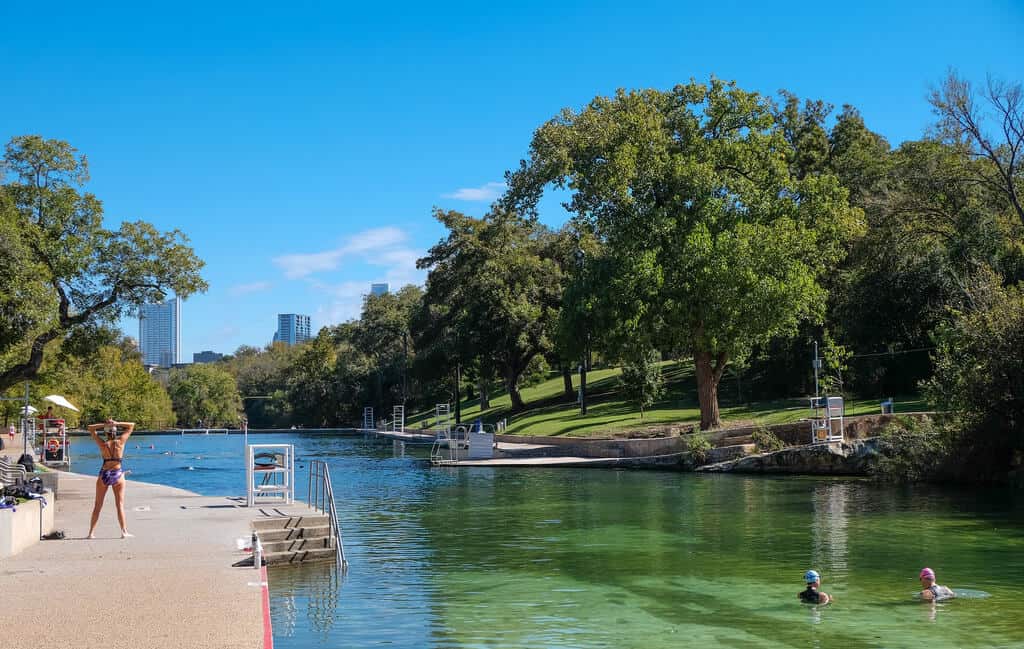 A picturesque nature experience doesn't mean you should drive hours away from the city. You can still see the city skyline from this natural limestone pool. "Going to Barton Springs made me feel like I was connected with nature for once in my life," said UT-Austin freshman An Nguyen. The water comes from a spring, so it stays a crisp 70-degrees year-round to keep you refreshed on those steamy summer days.
9 a.m. – Find your green thumb at Zilker Botanical Gardens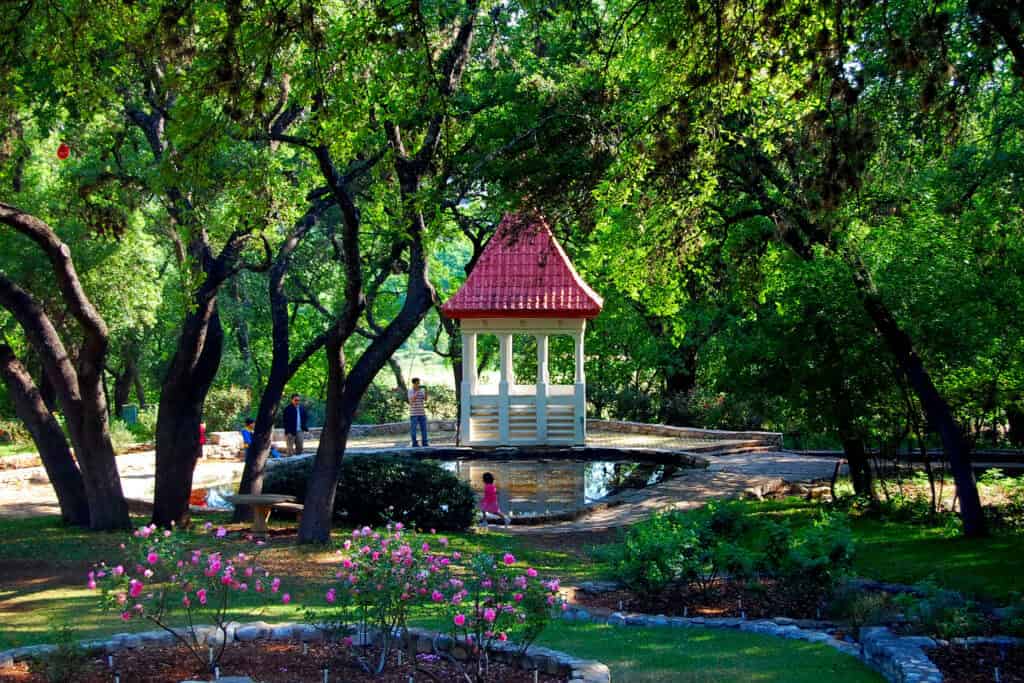 Basic #flowergirls and cacti lovers alike will appreciate Zilker Botanical Gardens. "[It has] picturesque scenery, and it is a leisurely walk that is pleasurable (even in the summer)," said UT-Austin freshman Holly Ainsworth. Not into plants? Then check out the Pioneer Village for a history lesson. Aside from the Blacksmith Shop and Esparanza School House, it shows how the first pioneers used traditional organic practices.
10 a.m. – Find out if everything really is bigger in Texas at Bullock Museum
Texas is bigger than some countries, so it makes sense that it needs a museum dedicated to its history. The Bullock Museum exhibits history starting in the 1800s. You'll see everything La Belle's shipwreck from a doomed voyage to the true Tejano roots of American cowboys.
11 a.m. – Get your grub on at Franklin Barbecue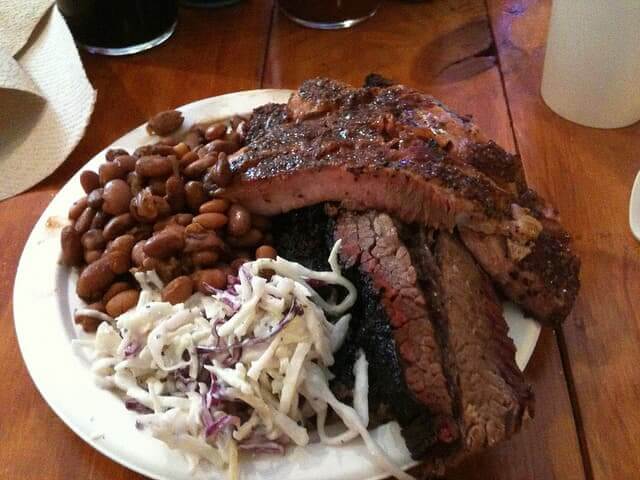 If you arrive late to this spot, you'll miss out on the best BBQ in Texas. Franklin's opens at 11 a.m. and closes as soon as they run out of food, typically around 2 or 3 p.m. The long line will feel worth it when you get to order your favorite pulled pork by the pound. Now enjoy your delicious leftovers for days.
12 p.m. – Support local vendors at Hope Farmers Market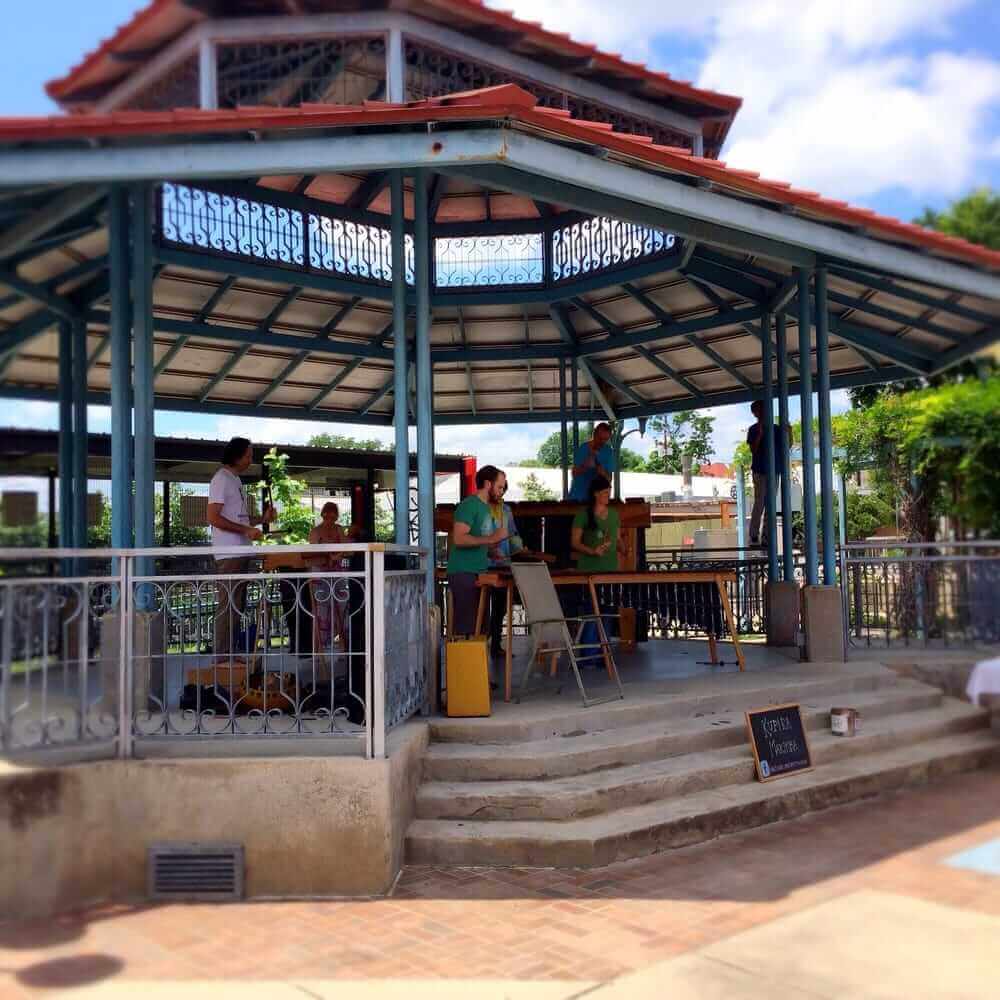 Need to walk off the BBQ? Stretch it out instead with free yoga at 12:12 p.m. at the Hope Farmers Market. Or support the local community by buying humanely raised meat and eggs, fresh seasonal fruit and veggies or a one-of-a-kind bracelet from a local artist. "In a society that revolves around fast food and manufactured products, it's always refreshing to appreciate fresh food from the Earth. It also has live music and jewelry for sale that people make by hand. It's the perfect place to meet new people, have fun, and enjoy food," said UT-Austin freshman Stephenie Andrade.
1 p.m. – Get cultured at the Blanton Museum of Art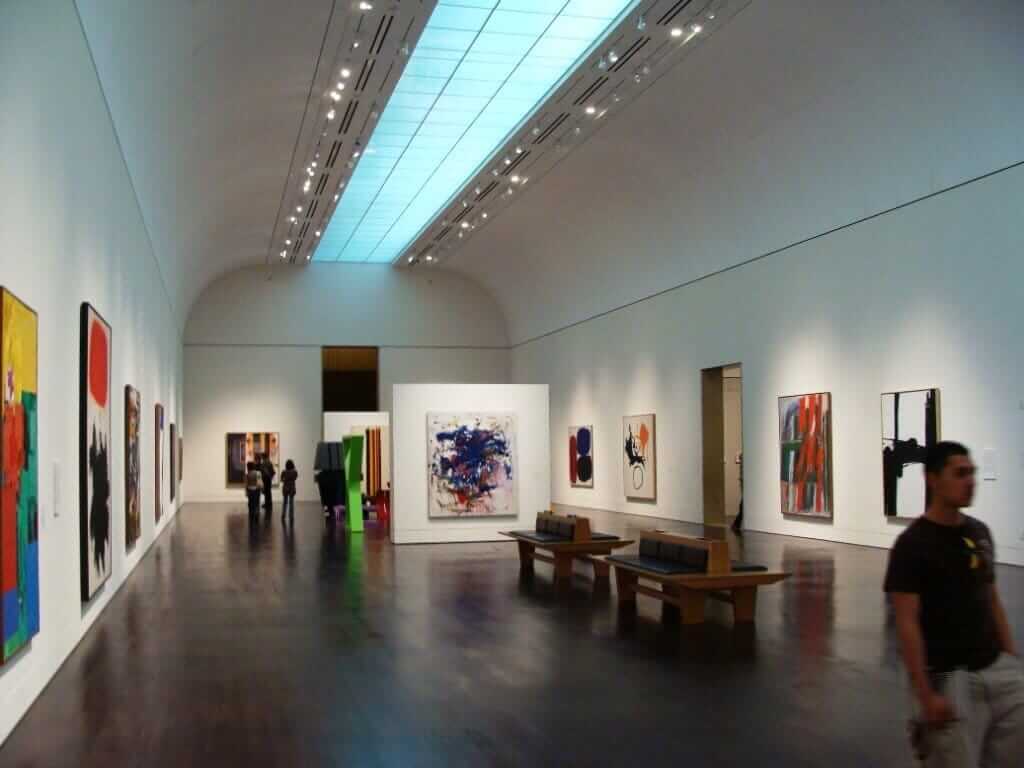 Art, meet Austin. "One of my favorite places to visit would have to be the Blanton Museum of Art," said Andrade. "It holds a special place in my heart because it was the first art museum I got to explore when I was a kid." With over 18,000 works, you won't run out of things to see at the Blanton Museum of Art. And you don't even need to leave the UT-Austin campus to see it. The temporary exhibits change out regularly, so you can enjoy anything from Andy Warhol's work in books to ancient Greek pottery on a given day.
2 p.m. – Catch 'em all while strolling around downtown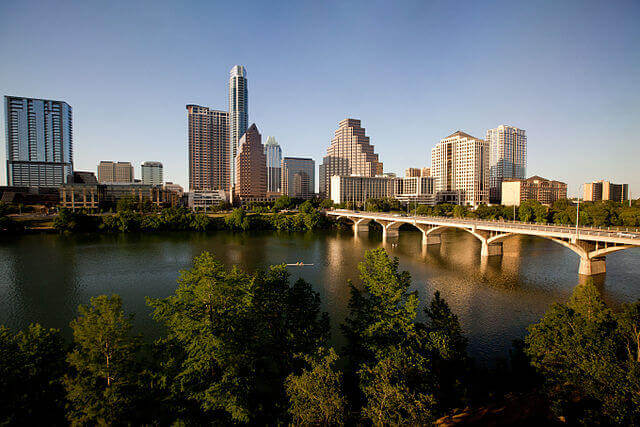 "I love just walking around downtown. Usually I start around the capital building and just pick a direction and start walking," said freshman Jesse Minne. "To be honest, I play Pokémon Go while walking because it gives me more inspiration to walk but I find the weirdest little hidden gems!"
3 p.m. – Make furry friends at Blue Cat Cafe
"[I heard] that there's a cat cafe which I'm curious about," said UT-Austin freshman Tiffany Gilkes. Explore that curiosity at Blue Cat Café, where you can play with cats from the Austin Humane Society. And if all that kitty cuddling makes you want a furry friend at home, you can adopt one there. The café actually does serve food—and it's all vegan-friendly.
4 p.m. – Unleash your creativity at the Hope Outdoor Gallery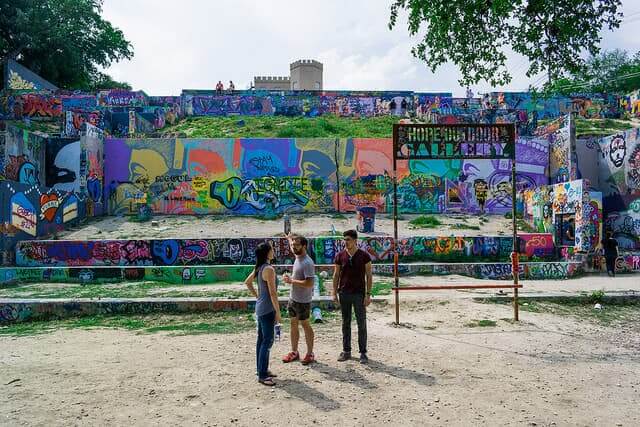 You won't worry about getting charged for graffiti at Castle Park. Hope Outdoor Gallery doesn't punish creativity—it embraces it. "And the best part is you can keep going back again and again because the wall gets painted over often," said Minne.
5 p.m. – Walk and window-shop down South Congress Avenue
https://www.youtube.com/watch?v=8ycJbvWOZ4Q
Dozens of shops, restaurants and businesses line the streets of SOCO. You'll want to take a peek in every single one. To name a few, Monkey See, Monkey Do, a classic toystore, will take you back to your childhood while Big Top, a circus-themed candy store, will reignite your dream to run away to the circus. "My absolute favorite place to explore in the city is…SOCO," said UT-Austin freshman Olivia Helm. "It has amazing restaurants and just a great vibe in the city of Austin."
6 p.m.- Grab a bite at The Picnic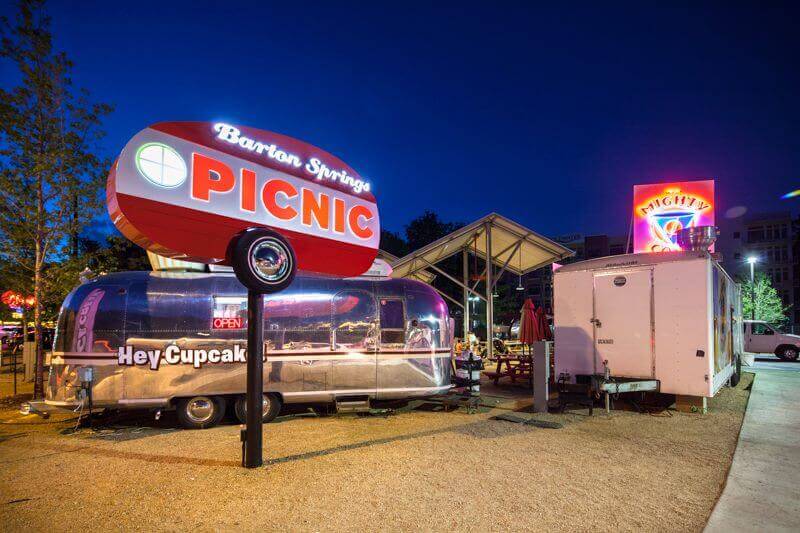 "I've lived in Austin for quite a few years, but only recently did I hear about The Picnic Food Truck Trailer Park. It is absolutely amazing and there is something for everyone. As a resident vegetarian, there are even options that are meat-free in this, the great state of barbecue. This trailer park is a must see for anyone moving to Austin," said Minne.
7 p.m. – Get hyped at a UT-Austin football game
Hook 'em horns. They say everything is bigger in Texas, and that even applies to their football games. Before kickoff, you'll see the world's largest Texas flag and Big Bertha, the world's largest bass drum. Don't expect a mascot clad in polyester to come out and hype the crowd. Bevo the longhorn—yes, a live animal—intimidates the opposing team from the sidelines at every game.
8 p.m. – Watch the bats take flight from Congress Bridge
The largest urban colony of Mexican free-tailed bats lives under Congress Bridge—by mistake. The engineers who built the bridge in the 1980s didn't realize the crevices made a cozy little home for these gentle, winged creatures. Watch 1.5 million bats take flight for the most dazzling sunset Austin offers.
9 p.m. – Hang out at Spider House Village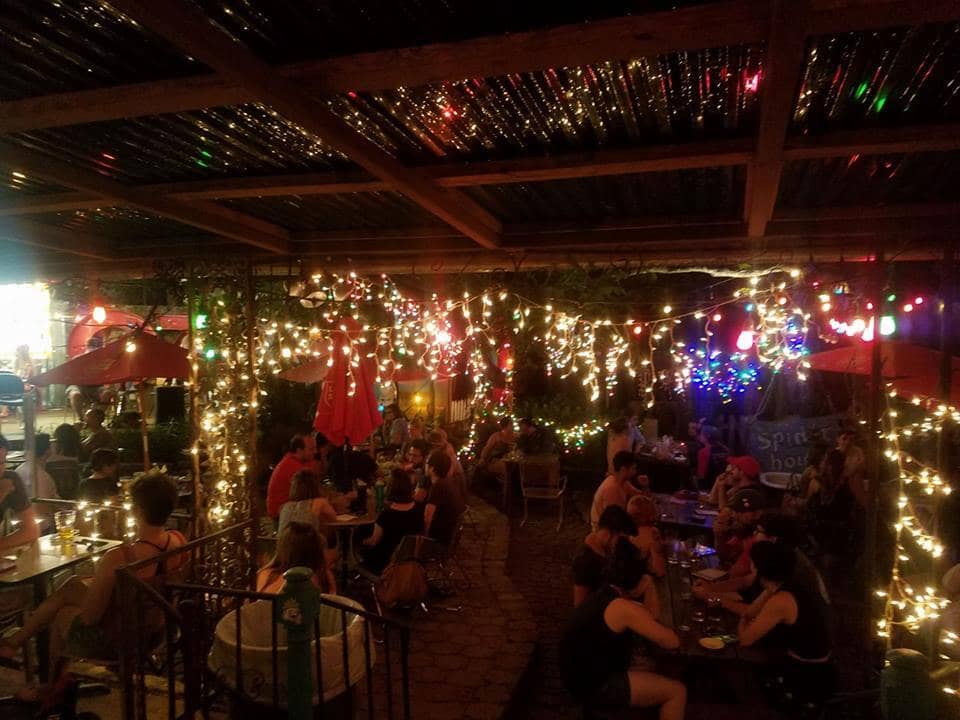 The twinkling lights and eclectic set up at Spider House Café's patio will help you kick off your night with great conversation. Or you can sit back, relax and get a small tattoo or piercing—the perfect souvenir.
10 p.m. – Carb load at Home Slice Pizza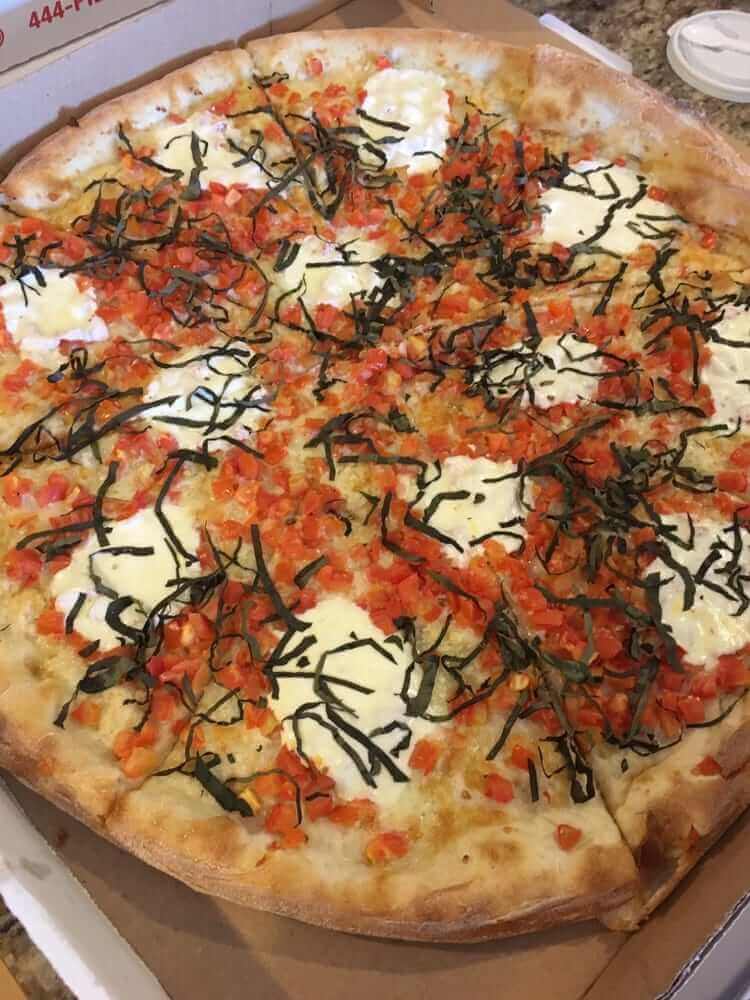 You deserve carbs after a long day of exploring. "Three words: Home Slice Pizza. By far one of the best pizza places I've ever been to," said Andrade. And if you still crave something sweet, Home Slice can fill that void, too. "The NY Cheesecake is honestly my reason to live."
11 p.m. – Relive your childhood at Pinballz Arcade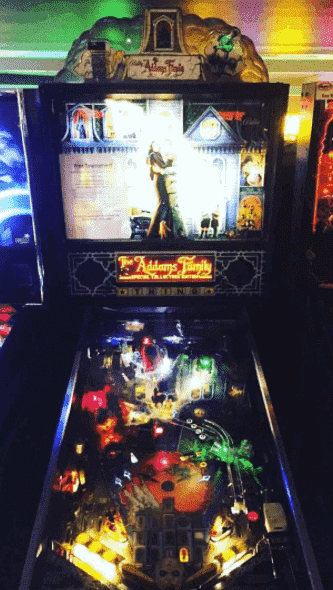 Technology advances are great and all…but wouldn't you rather go back to the classics? Pinballz Arcade is a major throwback to the old days. Pick from rows and rows of vintage pinball games and see how long you last. But if you really want to stay in this century, head for the newer experiences like laser tag and 7D Dark Ride Adventure.
12 a.m. – Crawl down Dirty Sixth Street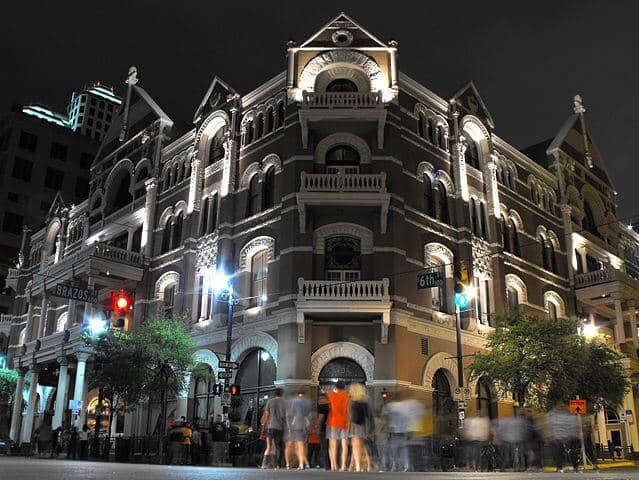 You may or may not regret your night on Dirty Sixth. But you certainly won't feel bored. Grab drinks at Easy Tiger, Midnight Cowboy or Driskill. Or find your new favorite artists at Pete's Dueling Piano Bar, The Parish or Maggie Mae's. The night is young and the night is yours.
1 a.m. – Eat some more at The Liberty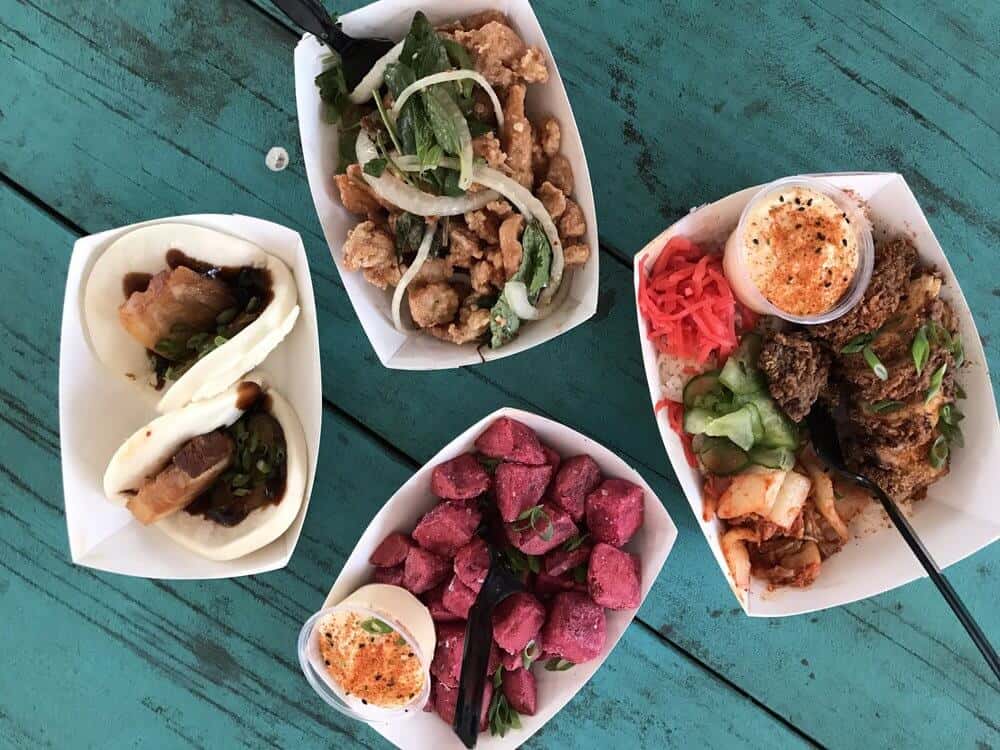 Good beer, great people and America—what more could you want? Well…you could go for a snack. Head to the back of the outside section of The Liberty and order pork buns from the food truck East Side Kings. Your taste buds will thank us.
2 a.m. – Sing your heart out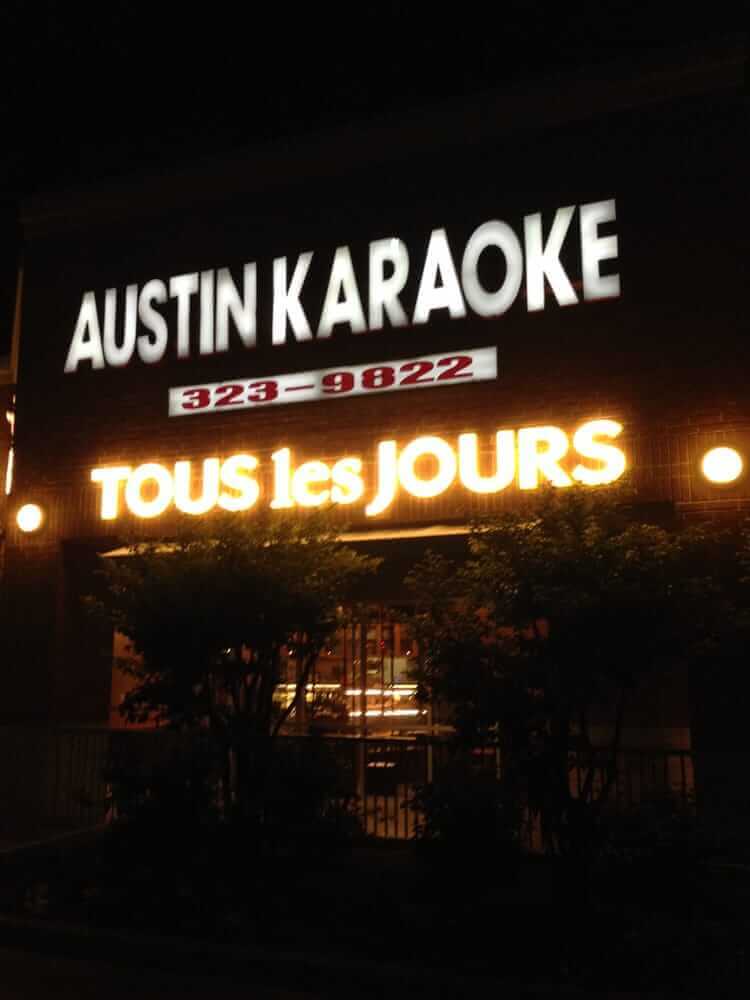 You might need some liquid courage to sing karaoke in public. So if you're 21+, remember that BYOB rules at Austin Karaoke. The good news? You can rent out different sized rooms so you don't have to sing off key in front of total strangers.
3 a.m. – Recharge at Epoch Coffee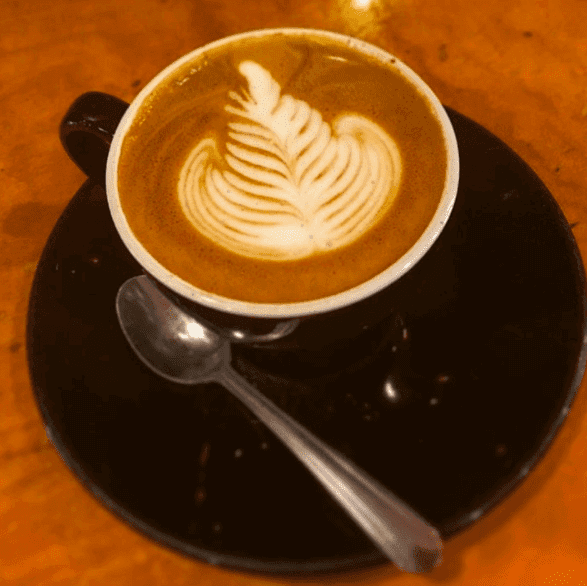 It's been a long, exhausting day. Caffeine, and only caffeine, will keep you from falling asleep standing upright. Luckily, Epoch Coffee is open 24/7. Give your legs a short break, order an espresso or two and head back out into the city. Your day is not over.
4 a.m. – Stop by Mrs. Johnson's Bakery window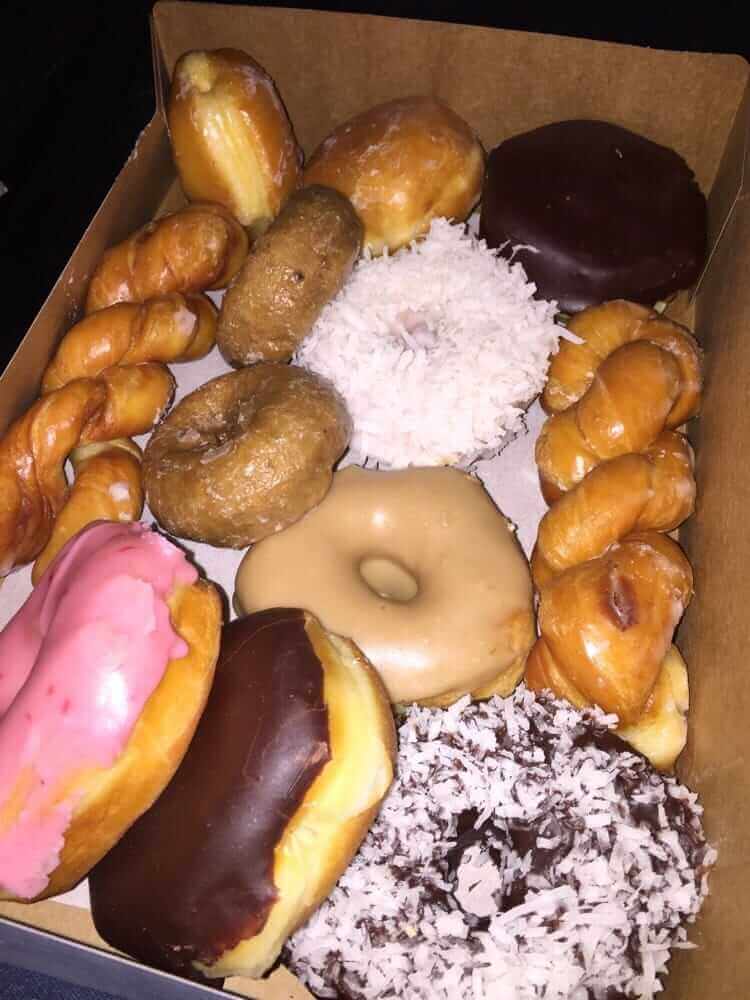 When the drunchies hit, you crave a hot glazed donut that melts in your mouth. Your dreams come true at Mrs. Johnson's Bakery, open from 7:30 p.m. to 12 p.m. the next day. Every day. Plus, everything on the menu costs less than a dollar. Your #brokecollegestudent budget will thank you, and you can order one last drink when the bartender shouts, "Last call!" #winning
5 a.m. – Explore UT-Austin's campus
Every Longhorn needs an insta-worthy picture in front of the tower. "I usually stick around campus and explore around there because UT's campus is HUGE. I honestly don't know where it even begins or ends," Nguyen said. From Memorial Stadium to the LBJ Presidential Library and student activity center, you won't run out of sights to see in your four years at UT-Austin.
BONUS: Top 3 Annual Events in Austin
1. Austin City Limits
When: Two weekends from late-September– mid-October
Where: Zilker Park
The ultimate music festival experience happens every October in Austin. The 2017 lineup includes big-name artists like Jay Z, Red Hot Chili Peppers and The Killers along with rising stars like Pell and Jacob Banks. And it doesn't stop there—ACL brings drool-worthy food vendors for your culinary pleasure like venison sausage wraps and ice cream sandwiches. In between sets, you can explore local culture with the art market.
2. South by Southwest
When: Third week of March
Where: Various venues in Austin, Texas
Three worlds collide into one at SXSW: interactive, music and film. These three industries showcase their latest innovation and work at conferences, festivals and exhibitions. The best part? The event also hosts networking events so that you can get your foot in the door at your dream company.
3. Austin Marathon, Half-Marathon and 5K
When: Mid-February
Where: Course starts and ends on Congress Avenue
Runners prep for months for this event—and the rest of us go to cheer on our loved ones. At the end of the event, everyone meets at the finish line festival to enjoy live music, food trucks and even a beer garden (for the 21+ crowd). And if you know the race will make muscles cramp in places you didn't even know had muscles, you can book a post-race massage ahead of time or use the recovery zone to relax those muscles.
All that free fun in Austin calls for some cute tees for your Instagram posts.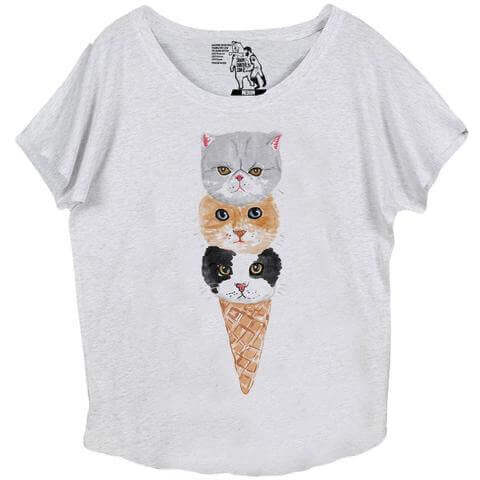 *Updated February 1, 2017 by Natalie DaRe to include student insider quotes plus updated information in each paragraph.
*Updated July 13, 2017 by Celina Pelaez to include "24 Things to do in 24 Hours in Austin" and "Bonus: Top 3 Annual Events in Austin."