Syracuse University is a lot of things. It's orange. It's snowy. Most importantly, it's a hella good time.
If you attend even a fraction of the events held year round, I promise you'll have jumped in a bounce castle at a random house, worn an unhealthy amount of orange and acquired way too much pointless free merchandise. If any of that sounds appealing to you, here are the events you simply can't miss.
1. Syllabus Week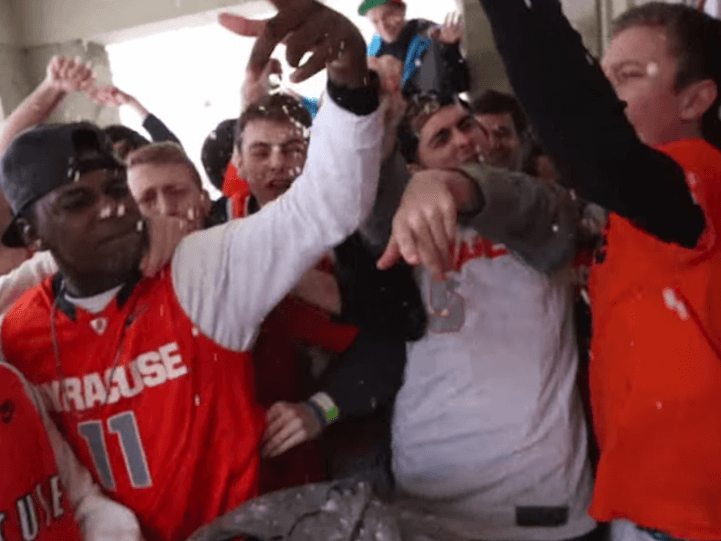 One of the few times where "work hard, play hard" won't apply, syllabus week is no work and all play. Students will be living it up everywhere as they ease back into their school routine, so if you don't have plans at 11 p.m. on a Tuesday, that's fine. Just walk down Euclid or Comstock and you'll find something in no time.
2. Juice Jam
The student-run organization University Union holds this day-long music festival every year at the beginning of the fall semester. In the past, acts like Kendrick Lamar, Dillon Francis, Schoolboy Q, Calvin Harris and Childish Gambino have been part of the lineup. "Juice Jam gives you something to reminisce on for the rest of the year. It's the first big memory that you're going to have," sophomore Lindsay Swanson said. Despite Syracuse's snowy reputation, the day is filled with hot performances, hot weather and hot students wearing their shorts for as long as they can.
3. New York State Fair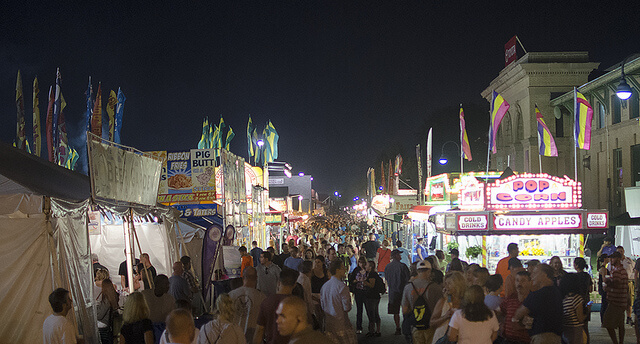 Taking place a week every year at the end of the summer, the New York State Fair is a great place to go with your friends before classes start. "I recommend trying the fried Oreos and looking at all the animals being judged," sophomore Cayley Hoyer said. This year the fair runs from Aug. 27 to Sept. 7. What I'm most excited for? The free Nick Jonas concert.
4. First football game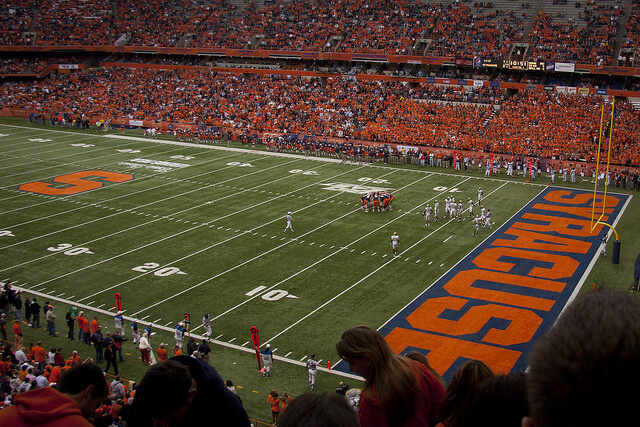 Towards the end of the summer, you get 'Cuse withdrawals. Even though our football team isn't the greatest, students are just excited to be back in the fall. As the leaves turn colors, tailgate season is in full swing and the weather is still good. "That moment when they all run out and play Crazy Train and you see the players ridiculous holograms telling you to stand up and wave your arms — I love that," Swanson described. " Of course, that's if you make it past the tailgate.
5. Duke Game
'Cuse fans are proud. They're proud of their fruit-inspired mascot. They're proud of The Dome. They're proud of their sports teams. Nowhere is this pride better exemplified than the basketball game against Duke University. "You're with everyone and there's just so much school spirit. It really brings everyone together," Hoyer said. Students will bear the temperatures in the negative numbers and camp out for a week just to get good seats.
6. Bid Day
You don't even have to be in Greek life to appreciate the craziness that is sorority Bid Day. To the innocent bystander, the day is as amusing as it is strange. "There's a lot of screaming girls and excitement and dancing. It's usually snowing and cold, so girls will be running across campus to the houses just trying not to fall. Honestly, you're so excited you don't even care about the cold," Hoyer said. Plus, the wipe-outs are hilarious to witness (not to duplicate).
7. First warm Day after winter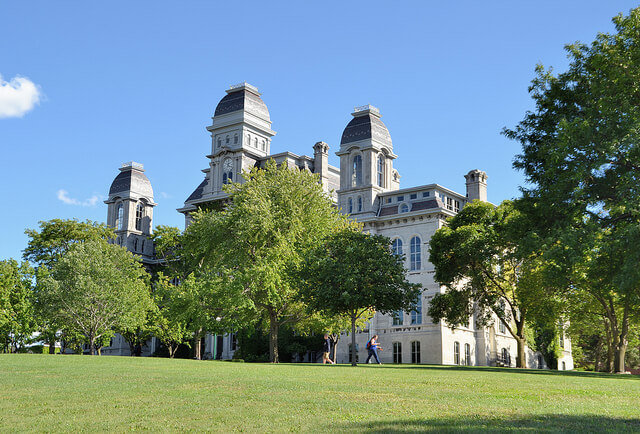 Winter is coming at Syracuse, and once it comes, it won't stop. Negative temperatures with wind-chill is the icy norm. As a result, that first warm day after a brutal winter is always a sight to see. "I was like, 'I'm sweating and this is awesome.' Everyone was on the quad and playing Frisbee, and I knew I should go to the library and do my homework, but you find an excuse and text everyone you know to come join you and just sit on the quad all day," Swanson said. Homework was not meant for good weather anyways.
8. Mayfest
Often described as the best day of the year, Mayfest ironically rarely takes place in May. "It's an all-day thing. You wake up early and there's parties everywhere," Hoyer described. Free music. Free beer (if you're 21.) Free food. "The corndogs," sophomore Natalie Rudekevych enunciated, "they are literally so good." Plus, following Mayfest is Block Party, which takes place in The Dome. It's a concert that has been featured artists such as Zedd, Ke$ha, Kid Cudi, Kanye West and Cold War Kids. Enough said.
9. EarthFest
A celebration of Earth Day, Earthfest is put on by the Students of Sustainability at Syracuse University. It consists of live music, crafts, yoga, and guest speakers, and promotes sustainable living. A bit hippie dippy, but super fun, it takes place at the end of the spring semester. Be sure to check it out, hula-hoop to some music and eat the awesome local food.
10. Totally Fabulous Drag Show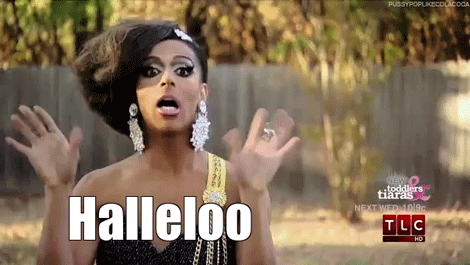 Taking place every winter, Pride Union puts on a fantastic show where students are encouraged to dress up in drag and pull out their best moves for an intense competition. An audience of students throws tips at student performers, and a panel of faculty members judge the acts. Former RuPaul's Drag Race contestant Shangela Laquifa Wadley has emceed multiple times.