Well, folks. Yet again, the holiday season approached us faster than the blink of an eye. Did I purchase all my Secret Santa gifts yet? Nope. Did I procrastinate on all my finals? You already know the answer to that one. When the holidays roll around every year, I begin to rethink my entire existence. Something about the chill in the air, the scent of pine trees and the Christmas nostalgia get me in some real philosophical moods. Was I a good enough person this year? Did I make the most of 2021?
After a long hiatus from real life in 2020, I strived to live my life to the fullest this past year.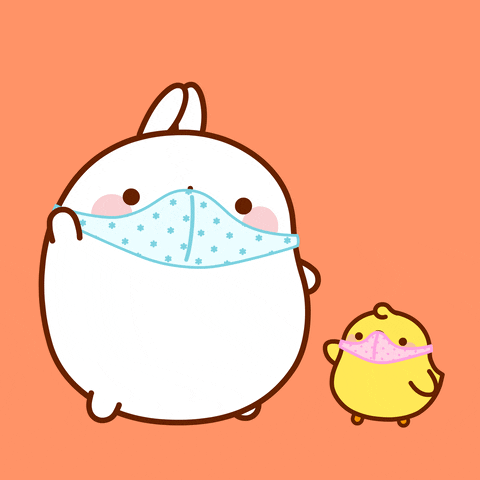 At this time last year, most of us felt completely drained with nothing left to give. After living in lockdown for eight whole months, the grumpy world didn't possess any holiday magic like usual. We only adopted anger and paranoia.
During that time, I completed all my homework, tests, papers and assignments from the comfort of my room. I left the house four times a week to work in retail, where the raging Karens always loved to push my buttons. Simply no words properly describe working in retail during the holiday season, let alone during a pandemic.
One day when I felt particularly tired and ready to go home, a young woman came to my register with her items and placed them on the conveyor belt. I rang her up weeks prior and recognized her. We chatted about the holidays as I scanned her items, and she mentioned that she couldn't decide which gift to purchase for someone. She asked, "What do you think my friend would like better? This mug, or a Starbucks gift card?" She picked up a $25 Starbucks gift card from behind her, and held them both up. "Hmmm…" I said, trying to give my honest opinion. "Do they like coffee?" I asked.
She laughed and said, "You know what, I'll just go with the gift card."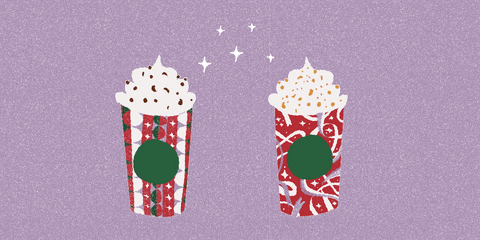 I mentioned the total, she paid, and I handed her the receipt with a smile she couldn't see (darn mask). She grabbed her bag, and oddly handed the gift card back to me. Noticing my confused expression, she said, "I see you around here all the time. You always seem so happy and willing to help, and you always brighten my day. Merry Christmas." She ran away before I could refuse. I stood dumbfounded, and my eyes started tearing up. Moments after, another customer was on my line.
I felt so taken aback by the woman's kindness. She helped me to realize that even in a world with a pandemic brewing, political turmoil on the rise and everything going wrong, goodness still prevails. I decided that I wouldn't take that moment for granted. I would pay the kindness forward.
The next week, I used the gift card to surprise some of my co-workers with coffee. I wrote holiday cards to friends and professors and tried to lend a listening ear to anyone who needed a friend. The lesson? One act of kindness holds tremendous power.
The generous woman altered my entire perception of the 2020 holiday season.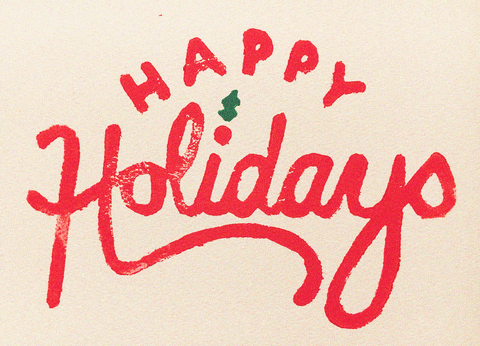 Now, a year later as the world opens back up, I reflect on the many blessings I experienced in 2021. I traveled on my dream trip to California, attended school in-person, spent a ton of time with my family and friends and found my niche at school. A year ago today, I feared that I would never again sit in a classroom or interact with the people at my university. I even temporarily felt sad that traffic ceased to exist. Don't worry, though. Unfortunately, bumper-to-bumper traffic returned with a vengeance here in Staten Island.
And so, as I decorate my room with tinsel and snow globes while screaming the lyrics to "Underneath the Tree" by Kelly Clarkson, I remember the blessings that led me to where I am now.
Some things stay the same throughout the years.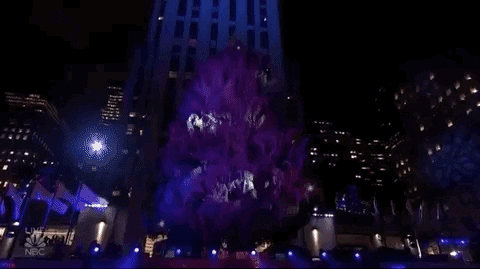 Magic and kindness will always exist around the holiday season, just as I am always the one who puts the star on the tree (even though my brother fights tooth and nail every Christmas). Life comes and goes, but traditions remain and bring us together.
And so, I invite you to think about where you were last holiday season as opposed to where you are now. I hope you spend your days after finals screeching Mariah Carey lyrics like I plan to.
Looking to pay some kindness forward during the holidays? Read these five tips.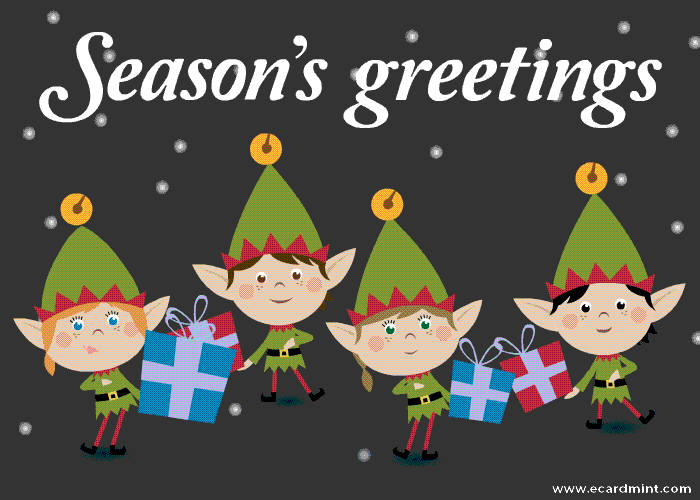 1. Give your favorite barista a gift card.
Your barista works long and hard hours all year round to make the perfect drink for you. They might face personal struggles, but they always put on a happy face for their favorite customer. Spread some kindness and give them an Amazon gift card to show them how much you appreciate them. You never know how much they need it.
2. Compliment a few strangers.
We all see the compliment Tik Toks on our For You page. Your turn to participate! Tell a stranger that you love their hair or their smile. A small compliment really possesses the power to make someone's day, especially when kindness comes from an absolute stranger.
3. Buy coffee for the person behind you at the drive through.
This act of kindness will act as a double whammy—the person in the car behind you will feel moved by your kindness, as will the person handling the transaction at the window. You might even start a train of kindness. Maybe the person you paid for will go on to pay for the person behind them.
4. Leave some inspirational Post-Its around school or work
Ever find something on the street that seems to belong to you? A piece of jewelry, a $20 bill or an inspirational note? Leaving these around campus works as a self-esteem booster—especially for those struggling with final exams right now.
5. Write some festive letters to local nursing home patients.
After being isolated from their family members because of COVID-19, nursing home residents could really use some love write now. Consider becoming a pen pal or calling a local nursing home to hear about the ways you could make a difference. No act of kindness will ever seem too small.
---