Large public research universities are the epitome of college life. Generally with high acceptance rates, excellent athletics, anywhere between 30 to 50 thousand undergrads, powerful alumni networks, hundreds of student organizations and cutting-edge facilities, state schools rule. But what if you want to book it out of your home state and flock to another far away state school without paying the price? No worries; we uncovered the 10 best state schools with the most out-of-state students and best out-of-state tuition while still having all of your favorite state school attributes.
4. University at Buffalo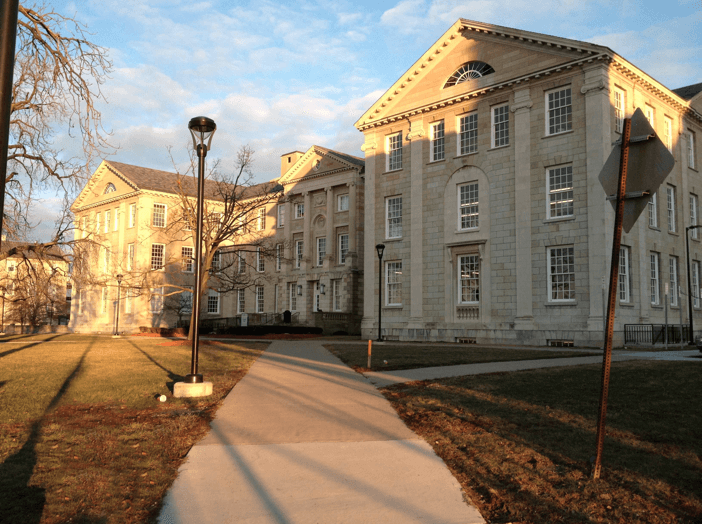 New York's SUNY (State University of New York) system has over 64 campuses across New York and the largest, the University at Buffalo, has some of the most diverse campus life in the country. In fact, 6 percent of students come from out of state and alums are now employed in over 130 countries. Plus, UB is so international that more than 11 percent of UB students study abroad (which is five times the national average). Buffalo even draws some amazing people for guest speeches, including Laverne Cox and John Legend. For a cooler climate and major diversity, SUNY Buffalo is the way to go.
Out of state tuition: $19,590