Large public research universities are the epitome of college life. Generally with high acceptance rates, excellent athletics, anywhere between 30 to 50 thousand undergrads, powerful alumni networks, hundreds of student organizations and cutting-edge facilities, state schools rule. But what if you want to book it out of your home state and flock to another far away state school without paying the price? No worries; we uncovered the 10 best state schools with the most out-of-state students and best out-of-state tuition while still having all of your favorite state school attributes.
9. University of Houston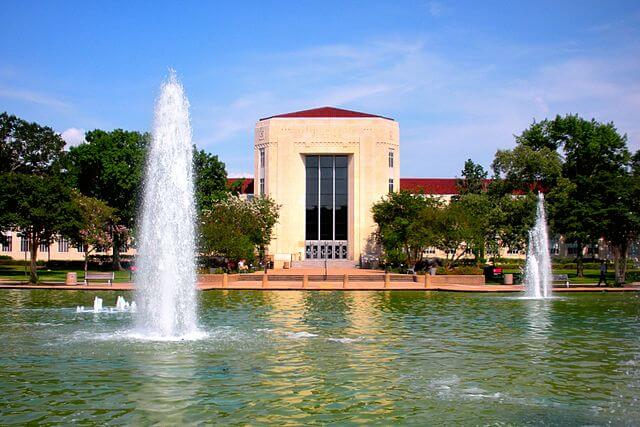 Don't mess with Texas. As the third largest university in Texas and the second most diverse state school in the country, UH has some of the highest ranked academics and is the number one program for entrepreneurship in the country. And when the school year starts, UH has its "Weeks of Welcome" where it plans campus wide scavenger hunts, obstacle courses, glow parties and free lunches to make its out-of-staters feel right at home. Texas forever.
Out of state tuition: $24,510