Walking into an interview, you find yourself shaking from nerves in those professional heels or sweating in that suit jacket. No doubt, the interview process can get intense. You researched the company, know what they want in an employee and know that you have all the desired qualifications. Now it comes down to eloquent answers to each and every question they press about your schooling, skills and experience. Piece of cake! But, when the interview finally comes to a close, the final question gets posed. Perhaps the most nerve-wracking of them all: What questions do you have for me? You have got to be kidding.
Keep reading for the top 10 questions to ask during your job interview that will land you the job lickity-split.
1. What is a challenge that you have had to navigate on the job?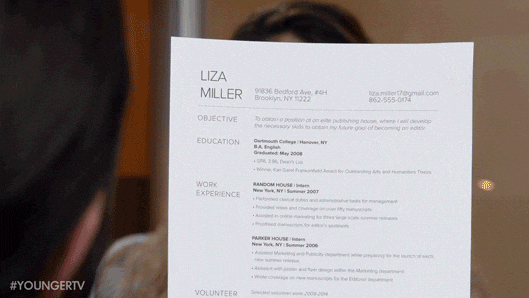 Employers can only look up and down your resume so many times. But an interview highlights the characteristics that set you apart from the other candidates that have made it this far into the application process. Asking this question gives you an opportunity to point to your critical thinking and problem solving skills that may not be spelled out on a resume. "I am always impressed by questions that show you did your research on our mission, vision, goals and strategic plan," Career Advisor for Florida State University's School of Communications and Information Kate Herron said. Show off your proactive applicant status.
2. What is your favorite part about working here?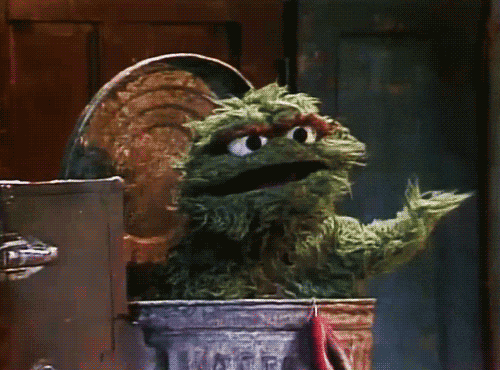 Exhibit energy and excitement for the job during the interview. Questioning your prospective boss on what they enjoy about their workplace shows eagerness to get started. "The most important thing that I am looking for when interviewing and meeting a new candidate is their attitude and their energy. You cannot train this. They either have it or they don't," Director of Restaurants at the Ponte Vedra Inn and Club Travis Wadsworth said. Personality stands out the most from your package and determines whether or not you will fit in a certain workplace—especially in the customer service industry. Channel your inner Elmo because no one wants to deal with Oscar the Grouch.
3. What are some reasons why you work here?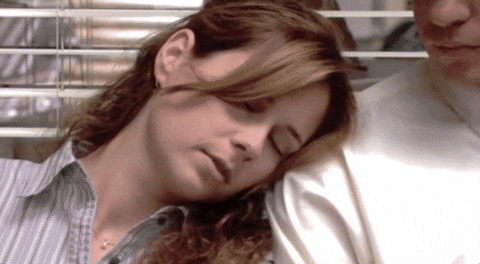 You dissected the company's website, searched the CEO's and your prospective bosses' LinkedIn accounts and memorized each qualification for the job posting. Take this initiative further and vocally show that you have the drive to succeed by attempting to learn more about the organization. Possessing the ability to openly discuss the company and its goals exhibits your desire to stick with the company and achieve set goals throughout your time working with them. "Make sure your values and beliefs match the company to which you are applying. We want to know why you are here," banker John Blackwell said. If you ask the right questions and learn the kind of people who get hired at a particular job, you can decide whether or not you will fit right in. And if so, maybe you'll even meet the Jim to your Pam (or vice-versa).
4. What are your expectations for this role during the first year, and how will you measure my success?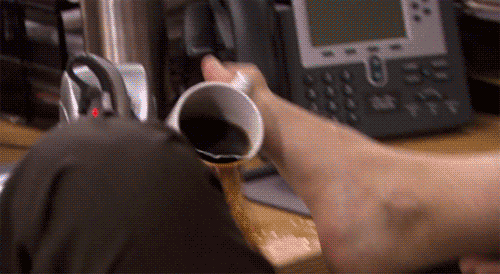 First of all, speaking of your long-term involvement in the company prior to even getting the job shows professionalism, discipline and the desire to grow. Furthermore, asking about the expectations of the company will set you up for success in the long run if you do land the position with them. "This question benefits both the interviewer and the interviewee because it shows the candidate is goal-driven while also setting clear expectations for the interviewee," Director of the Career Center at FSU Myrna Hoover said. Knowing where the expectations stand from the start will give you the maximum time to prepare for the first day on the job, avoiding any big catastrophes like spilling coffee everywhere out of pure nerves.
5. What are the biggest areas of opportunity to improve the performance of this position within this organization?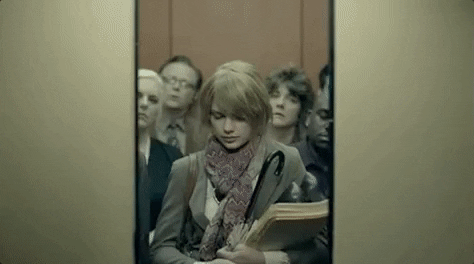 You show that you care deeply about the position and will do the best you can to embody the characteristics of the best candidate by asking this question. The answer you receive from the interviewer will assist in setting goals for your time with the company, and with some hard work and determination, maybe lead to a little bonus at the end of the first quarter. "This is a great question because it shows a level of commitment to making an impact within the bigger picture," Wadsworth said. Your prospective boss wants to know how you personally would work to make a positive difference for their company. You may just be one person working for this huge organization, but who says you can't make a difference?
6. What values does this institution embrace and how does that align with your own?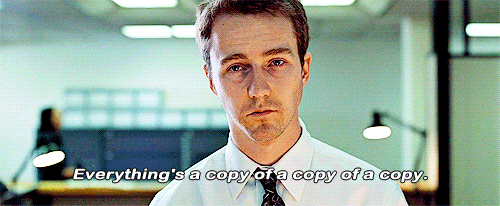 Some bosses like to get to know you more personally during an interview. They will take you under their wing and guide your first obstacles, big and small, that will no doubt happen while you work for the company. They honestly want to know if you exhibit the qualities for someone they wouldn't mind working with daily. Time is money—employers need new employees worthy of the investment. "We want to know if you are someone who is desirable for our associates to work with. We want to look forward to working with you each day," Blackwell said. The goal here is to discover whether or not your personal attributes match those of the employer and other employees at this particular job. This goes beyond your legendary organization skills and instead points to your level of respect for others, sincerity and authenticity. In other words, what makes you stand out in the crowd.
7. What is the long-term vision for this department in this company?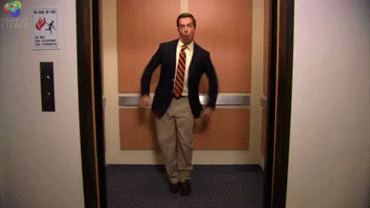 Discussing "long-term" anything displays a real interest for the company. Employers want to see that you have a drive to succeed within their organization specifically. Success does not happen over night. It could take years to clearly define the ins and outs of the company and in turn, reach your goals. "Asking questions about role expectations, roles and overall vision show that the interviewee is committed not only to meeting job expectations, but exceeding those expectations," Hoover said. Show your excitement for the opportunity to work here and the chance to make it an even better kind of work environment.
8. What have previous employees you have hired gone on to do? Where are they today?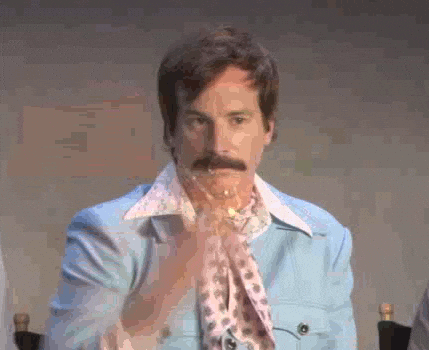 Applying for an entry-level position post-grad? Hoping to move up the food chain to a higher-level position in the future? Don't feel afraid to ask about previous employees in this particular position. Have they succeeded in achieving their desired goals? Did their goals match up with yours? Ask about what the successful ones did to set themselves apart from the other worker bees of the company. This not only shows a desire for personal growth, but a certain kind of inclination to shine that you simply cannot teach. "We treat open-mindedness and ambition as valuable in taking thoughtful risks and not straying from big opportunities just because they seem intimidating," Blackwell said. Share ideas about your own future and explain how dedicated you feel to making your dreams come true.
9. What personal characteristics seem to be consistent with people who have been successful within this organization?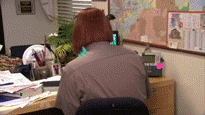 This seems like a question we all asked ourselves in middle school when the cool kids didn't want to sit with us at lunch. But now we have taken it to the next level. From the whiny, "Mom, why don't they like me? Why can't I be cool?" to "How will they appreciate my work? How will that make me successful?" Asking how people have done it in the past will surely help, but don't keep yourself from sharing your own ideas. Don't feel like you have to change your own goals in order to gain success in a company. Just because one person succeeded one way does not mean that you can only succeed this way. Be yourself. "The interview should go both ways. Treat it as though you are interviewing the company too. By the time it's over, you'll know if you found a good fit," Wadsworth said.
10. What is the most important component that is necessary for the success of the candidate that you are looking for?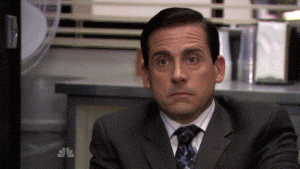 In an interview, remember to shows your desire for success while also exhibiting your skilled use of language and critical thinking skills. Most people look at that long list of qualifications on LinkedIn and freak, scrambling to take those classes to get that certificate or studying to take that qualification exam. In actuality, a company may really appreciate concentrated strength in just a few of those areas. In other words, they do look for room to grow. Any new job provides a whole new world of opportunity. Sure, the description says they want the most qualified candidate. But who's to say that your personality and intelligence displayed during your interview won't win them over too? Show off your best attributes, all the relevant research you have done and your aching desire to learn. You can't lose.