Considering starting a YouTube channel to make some extra money? Maybe you've already started uploading videos but want to learn how to turn your hobby into a side hustle. Navigating the world of YouTube money can feel like a daunting task at first. Where do you go to sign up for Google AdSense? How do you score brand deals? Beyond ads and sponsorships, how else can you make money through YouTube? As overwhelming as it all may seem, don't worry—we've broken it down for you.
Read on to find out how YouTubers make money and how you can too.
1. Start creating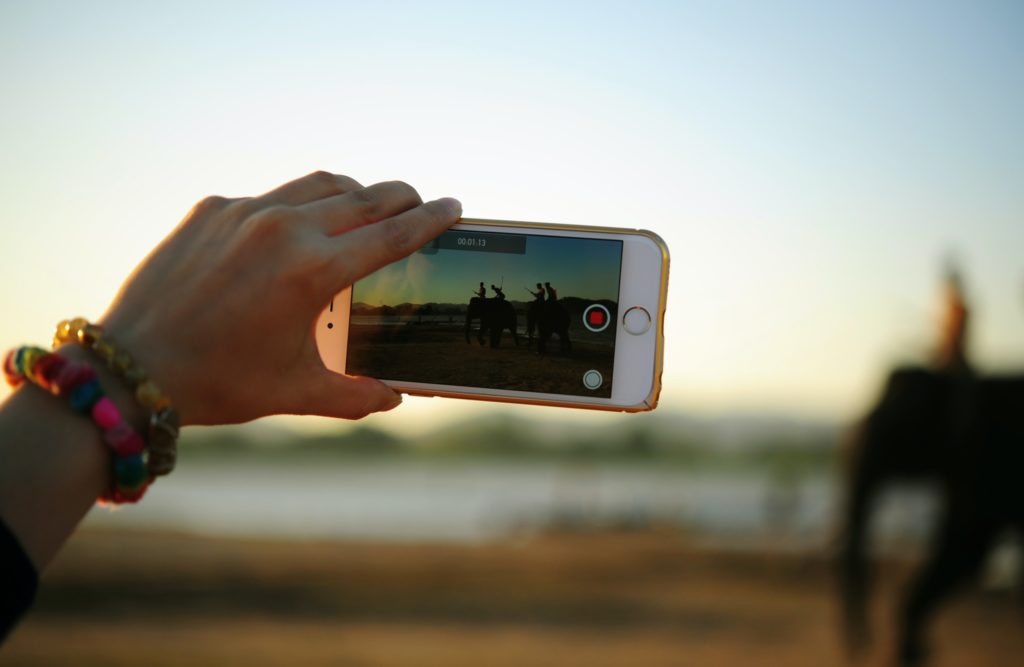 Before you can start earning money from your content, you need create it! It seems simple, but uploading excellent videos—and uploading them frequently—usually comes as more of a challenge than you might expect. "If you look at mainstream, big names in content creation, they are consistent and they produce quality videos," said Ofir Turel, Professor of Information Systems and Decision Sciences at California State University, Fullerton. Being consistent doesn't necessarily mean you need to upload every day. Instead, focus on establishing a set schedule so your viewers can rely on regular videos, whether that means uploading twice a week or twice a month. "Treat your channel like a business," said YouTuber Amanda Monroe. "Find a niche, brand yourself, create content consistently, engage with your community, create searchable content by using SEO." Before you know it, viewers will start to flood in.
2. Apply for the YouTube Partner Program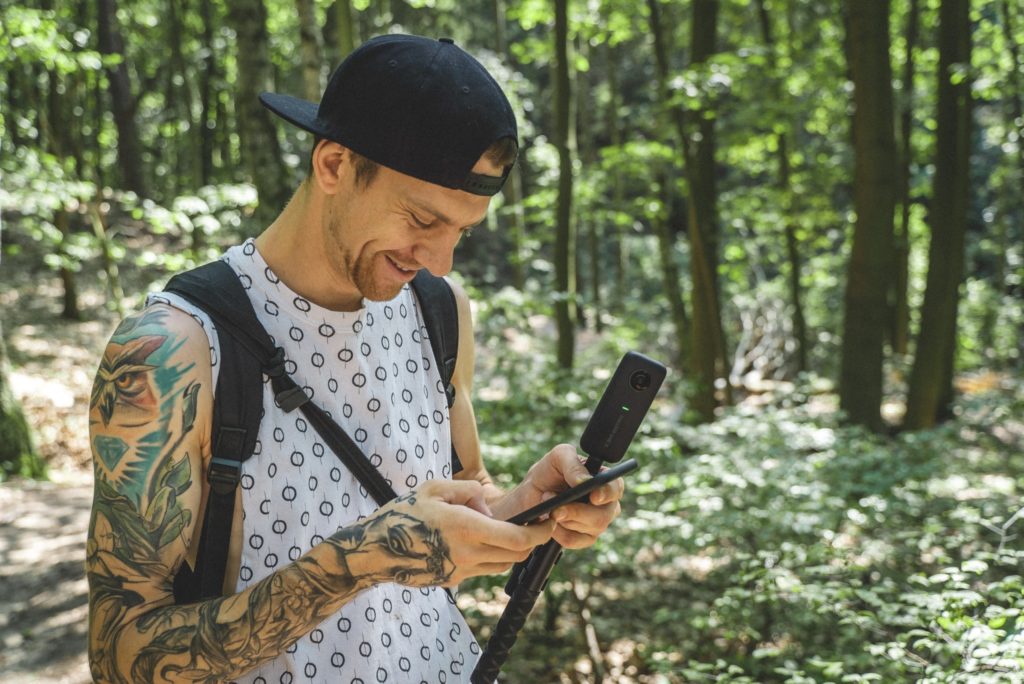 What is the YouTube Partner Program?
The YouTube Partner Program allows creators to work for YouTube and monetize their content through ads, paid subscriptions, merchandise and more.
How do I sign up?
Once you start to build an engaged audience, you'll become eligible for the YouTube Partner Program. Specifically, you must earn 4,000 watch hours in the past year as well as 1,000 subscribers. Finally, you must upload original, advertisement-friendly videos that don't violate YouTube's Community Guidelines. If you meet these criteria, you can sign up through YouTube Studio and start cashing YouTube paychecks.
After you apply, you'll need to wait for YouTube's reviewers to approve or reject your channel. If it isn't approved the first time you apply, don't fret—you can apply again after 30 days. Plus, YouTube offers plenty of resources to help you improve your application and increase your chances of getting accepted.
3. Set up AdSense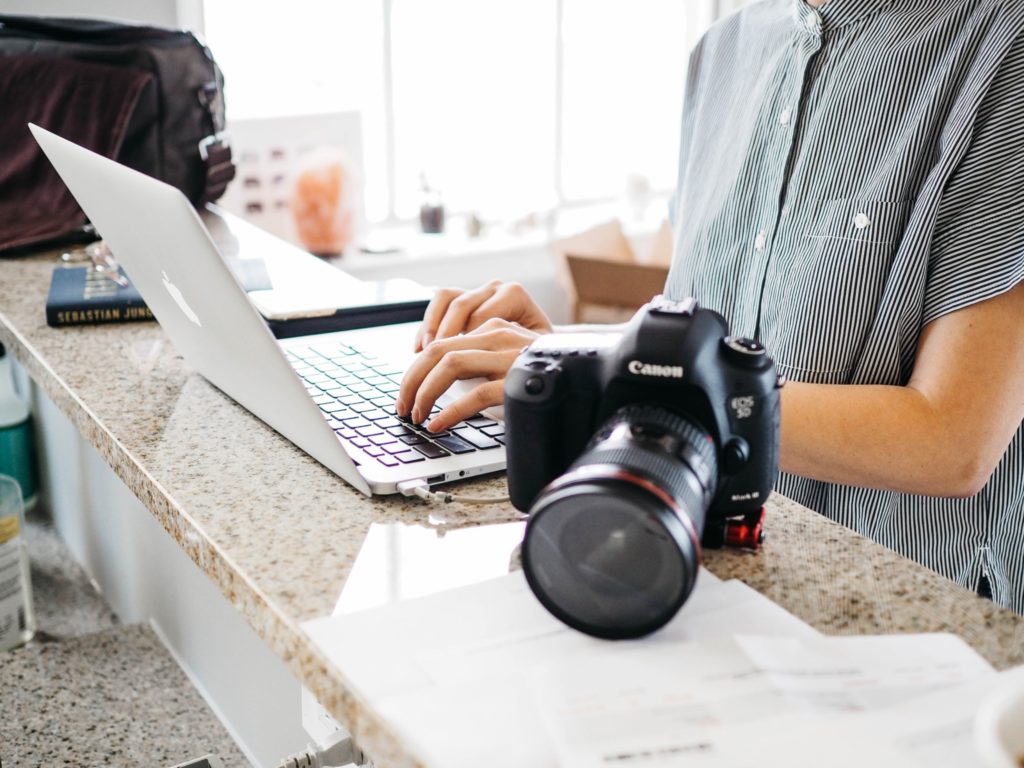 What is AdSense?
As much as you might dislike the annoying ads that pop up before and during YouTube videos, they allow YouTubers to keep creating. By signing up for AdSense, you allow companies to show advertisements on your videos. Then, you can earn a cut of the revenue generated from said ads.
How do I sign up?
When you apply for the YouTube Partner Program, YouTube asks you to also set up an AdSense account. The requirements? You must upload original, interesting content, comply with the program policies and be at least 18 years old.
How much can I earn from ads?
With AdSense, a certain amount of views or subscribers does not equal a certain amount of money. The amount you make from ads varies from video to video depending on how your audience interacts with the ads. "For example, someone who has less subscribers than another creator could be making more than someone who has 3x the amount of subscribers just because they have a higher engagement," said Monroe. Even if your video gets a lot of views, not every view is monetized because not every viewer clicks on the ads. "I have two videos that have about the same number of views and one of them has made $40 and one has made $600. It really just comes down to the audience," said YouTuber JustAli. Your ad revenue depends on many different factors, making it difficult to predict how much you'll make from each video. By uploading consistent content and finding your niche, however, patterns in your earnings will start to become clearer.
4. Connect with sponsors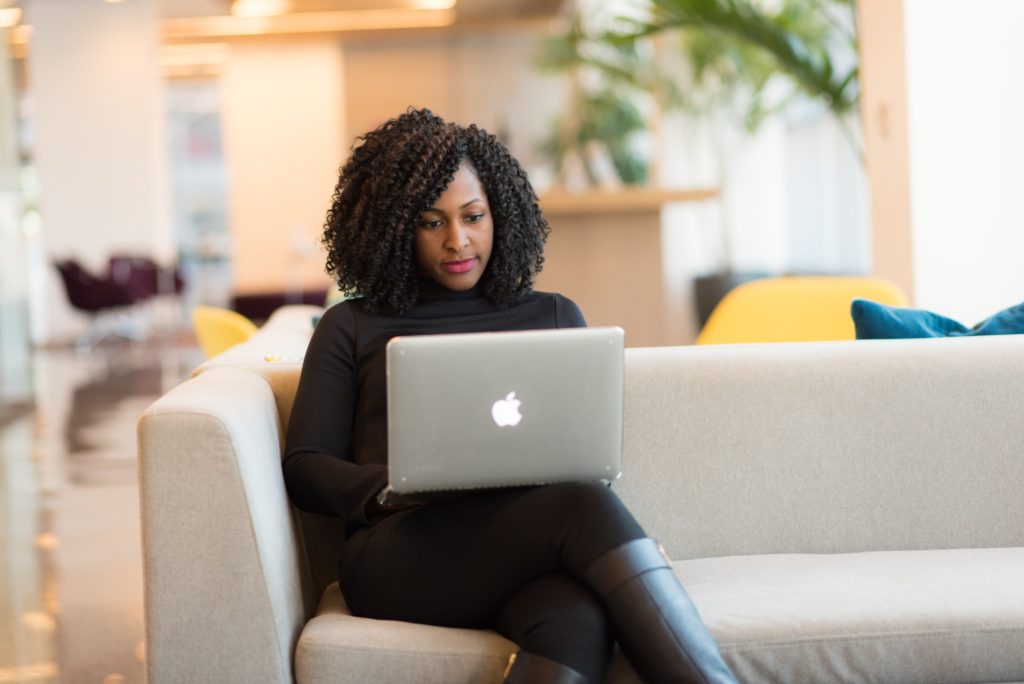 What is a sponsorship?
In sponsored videos, YouTubers get paid by a brand to talk about or demonstrate their product. This allows brands to draw in new customers by advertising their products to the creator's audience. You might see YouTubers promoting some of the most popular sponsors like Audible, Honey and Squarespace.
How do I find brands to sponsor me?
Usually, brands will reach out via email asking to sponsor you or send you free products. If you would prefer to reach out to brands rather than waiting for them to reach out to you, you can use a service like Famebit or Grapevine, both of which can connect you with brands and products relevant to your channel and your audience.
In the age of social media, you can also reach out to brands directly by sending them a DM on Instagram or Twitter. Fashion Influencer and YouTuber Sana Kibz recommends creating a document like a one-sheet or a media kit that explains who you are and what you can provide. Then you can include it in your messages to different companies. "Brands want to know who you are. They want to know why they should pay you any mind if you don't have a million followers," Kibz said. Dream big, put your name out there and you might just end up working with your favorite brand.
How much can I earn from sponsorships?
You decide how much you earn from sponsorships. Some companies will establish a set payment off the bat, while others will ask you what you charge and work with you to set a price that works for both parties. Other companies will offer to send you free products with no payment; however, you should never hesitate to negotiate. "Figure out your own value and your own worth with brand deals and be very assertive in what you want to make," said JustAli. Because you need a significant number of subscribers and high engagement in order for the brand to benefit from you promoting them, you shouldn't expect to make thousands of dollars from sponsorships right away. That being said, don't feel pressured to take a brand deal if what they're willing to pay is not worth your time.
5. Use affiliate links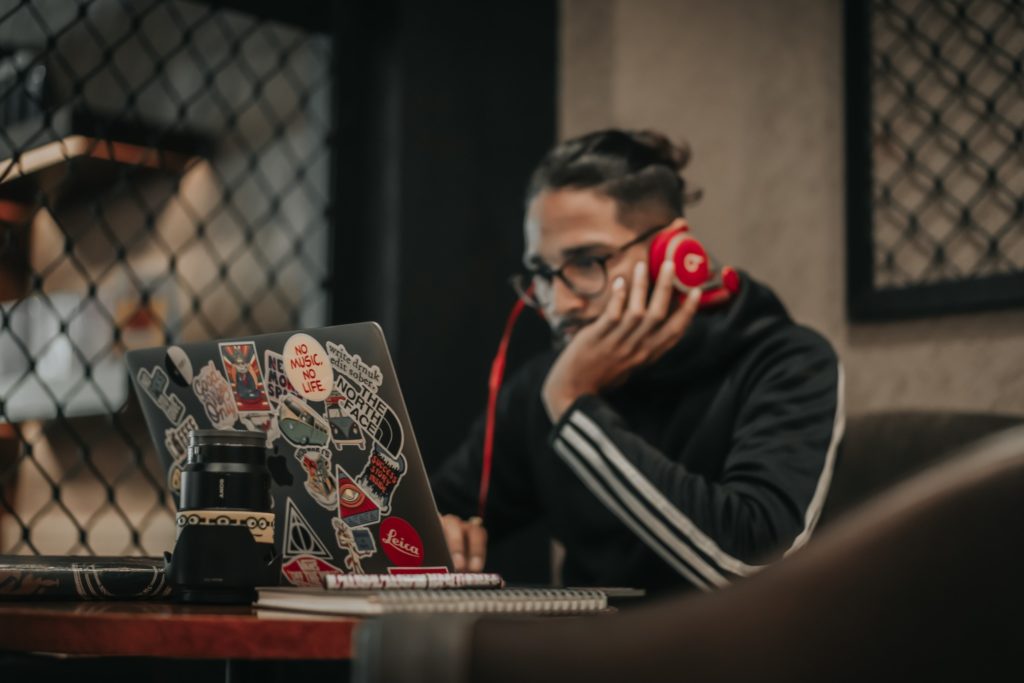 What is an affiliate link?
When you become an affiliate for a brand, you can link to their products in your description and make a small commission for each sale made using that link. Some brands will also pay a commission even if a viewer buys the product up to 30 days after they first clicked the link.
How do I become an affiliate?
Choose an industry that fits your channel. For example, if you make videos about fashion, you'll want to promote clothing brands. If your content focuses on college life, you might want to look for companies that carry products like school supplies and home décor. Then, you can sign up for sites like Amazon Affiliates to start earning money through affiliate links.
How much can I earn from affiliate links?
Affiliate marketing seems like easy money, but it actually takes a pretty large audience to make a significant amount of money this way. If you're not sure how many clicks your link will get, be careful about what percentage you ask for from the brand. You want to make sure they get a return on their investment in you. "You have to be realistic about the percentages that you're asking for," Kibz said. You'll usually only earn a very small percentage (5-15 percent) of each sale, meaning you'll have to convince a lot of viewers to hit the "Buy" button. That's why linking only to products that suit your channel and that will appeal to your audience can go such a long way.
6. Sell additional products or services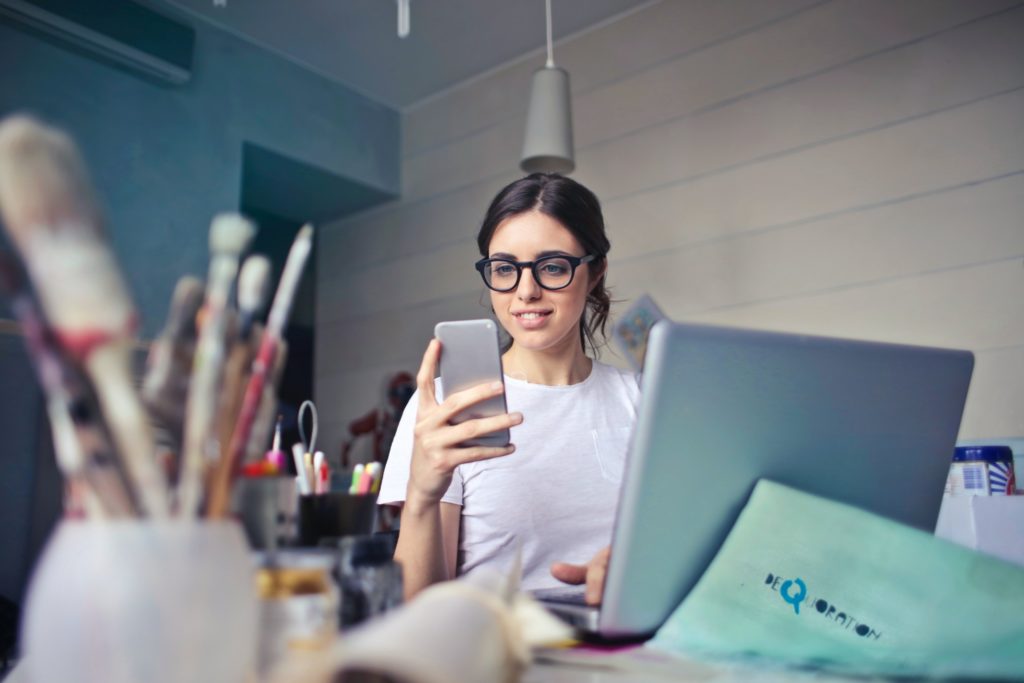 What products can I sell?
YouTubers can sell anything and everything, as long as it relates to their viewers' interests. You can go with selling merchandise can like t-shirts, hoodies and stickers, or you can think of it as a small side business. "Sponsorships and ad revenue are the main ways of making money from YouTube and social media, but it's also important to figure out if there are any small business ideas that could play into your audience. A lot of fashion YouTubers also sell clothes on Depop or make handmade jewelry," said JustAli. Get creative and consider what products or services you can provide that your subscribers will love to purchase.
How does it work?
If you choose to go the merch route, you can create a YouTube merch shelf once you reach 10,000 subscribers. This means you'll have official, branded merch that your viewers can buy directly from your watch page. If you decide you want to create and sell your own product, you can do so through apps like Poshmark and Depop, or you can build your own website dedicated to your shop.
How much money can I earn?
Again, you'll need a larger audience in order to make a decent amount of money from selling merch and other items (hence the 10,000+ subscribers requirement). But keep in mind that even if you don't make a profit, offering products to your subscribers can allow you to connect with them in a new way. When you start to build that bond, they'll continue to come back and your channel will continue to grow.
The bottom line? If you have a passion for content creation and some extra time on your hands, you should start a YouTube channel and start making money. No matter how much or how little you make in the beginning, you'll get the freedom to upload content you love from the comfort of your dorm room. Now turn on your camera and get started!