Thinking smart about spending can seem daunting for college students. Some of us have to learn the hard way, but you may not have to. You will find so many discounts and resources out there for students to take advantage of and save money while still in school. Many students do not know what companies have to offer, and a lot of the time, companies don't advertise their student discounts as much as their daily deals. However, you will find several websites that make signing up with a student account easy, saving money using codes. If you want to find companies and websites that offer useful discounts for students that can make a significant change in your budget, you've come to the right place. 
Here's a list of the top 10 student discounts that companies offer:
1. Kayak.com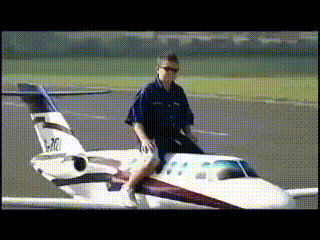 If you want to book a flight for a cheaper price, use this website: https://www.kayak.com/c/students/ to find discounts on travel. Whether you want to study abroad or simply find a flight back home for the summer or back to school, using the student deals that Kayak offers will cut the cost. People often seem hesitant to purchase flights because of the high costs, but now you have a resource that helps relieve that pressure.
2. Amazon Prime 
Prime Student offers a bunch of resources through Amazon at a lower price if you sign up for their student-only membership. With this deal, you can sign up for the first 6 months of Amazon Prime for free, which includes Prime delivery, Prime Video etc. After that, you only pay $7.49 monthly for the membership, as opposed to the usual $14.99 for everyone else. Like other websites, students also have access to exclusive deals based on certain products and their pricing. Don't miss out on this one!
3. Dunkin' Donuts
Not all of us love coffee and caffeine, but for some of us (like me), it's a must-have to grind out work and have the energy to get through classes. If you flash your student ID at Dunkin' Donuts, you can get 10% off of your order. It might not seem like a huge discount, but trust me, the cost of your daily iced latte can add up really quickly. So, the next time you find yourself on a coffee run, remember to bring your ID with you!
4. Amtrak 
If you prefer to travel on the ground instead of in the air while saving money at the same time, Amtrak has the deal for you. Students between the ages of 17 and 24 can access Amtrak's student discount, 15% off your ticket if you purchase one day before. I know some of us don't like to plan ahead, so this is perfect for you. Just use the code V814 when checking out, and you should see those numbers drop.
5. Nike
If you haven't already registered an account with Student Beans, run and don't walk to their website and get signed up. By only using your student email, you can get verified and get access to countless deals and get to shopping. Just for clarification, these codes are only available when shopping online, so make sure to keep that in mind. Specifically, Nike offers students up to 40% off through Student Beans on their website. You can also get a 10% discount through the Nike app after you have verified your status. Happy shopping!
6. Spotify Student 
Probably one of the most widely used discounts that I've seen, but on the off chance that you don't know about this awesome deal, let me tell you. Students can sign up for Spotify Premium for free for the first month and pay $4.99 for every month afterward. Compare this to the original $9.99 that everyone else pays for their subscription. You don't want to miss this deal. This membership also comes with Hulu included, which is normally $7.99 a month.
"I personally love it; I mainly use it for ad-free music because I'm always listening to music. I average 1000 minutes a week. Hulu is a plus— my whole family uses it and I use it to watch anime," UCLA junior Conrad Lomeli said.
In addition to having the ability to listen to music without having to stress about paying a larger fee, you can now get ad-free music on top of a Hulu membership to satisfy your entertainment needs. All students need time to relax from schoolwork and other things. What better way than to listen to some tunes and watch your favorite shows and movies? We all need somewhere to stream them, right? What a steal!
7. Champion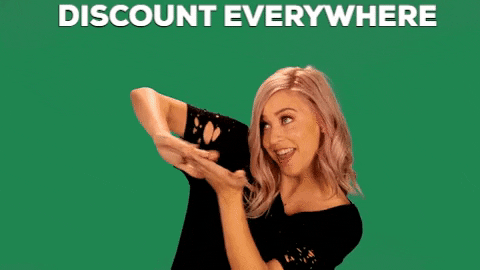 Like I mentioned earlier, everyone should have a Student Beans account. Not only do you get great deals from stores like Nike, but they have codes that will give you discounts when shopping at Champion and many more. Champion offers discounts of up to 20% at their store through Student Beans, compared to many of the other stores which only have a 10% or 15% discount. Take advantage of this while you can.
8. DoorDash
College students always tend to skimp out on food because of the hassle. Also, not everyone has the energy to go to the grocery store. Or the energy to cook a meal for themselves. Lucky for you, DoorDash also has student perks. Though they might not be as advertised as other DoorDash deals, these student discounts can be a lifesaver during the school year.
"I don't really use student discounts because I either don't know they exist, and sometimes there are a lot of loopholes for student discounts on websites you sign up for," Stanford University sophomore Daniela Flores said.
Students can sign up for a DashPass for $4.99 a month. They can also avoid paying delivery fees on top of saving 10% on every order. On top of this, Student Beans also has codes you can apply to get up to 25% off your DoorDash orders. So whichever route you decide to take, both have awesome deals that should be taken advantage of. Nonetheless, you should definitely check out this discount.
9. Reebok
UNiDAYS, a website similar to Student Beans, offers discount codes to certain stores after verifying your student status. On UNiDAYS, you just have to sign into your student portal to make an account. From there, you can access crazy good discounts like 50% off at Reebok. Just a reminder, these codes only work on stores' websites, so be sure to have your payment methods available. Don't forget to take a look at what else they have to offer!
10. Apple Education pricing (varies between products/time)
Apple offers discounted prices on all of its electronics for students through the Apple Education website. For example, you can save $150 on a brand-new Macbook! You can also save on other electronics like AirPods and iPads which can help to really up your game in the classroom. If you've ever bought anything from Apple, you will love this student discount.
"Love the Apple one. I think the integration of student discounts with institutions is the most helpful and used because they become one of the college's resources to aid the students' learning," Indiana University junior Derek Thach said.
To access these discounts, you do have to show proof of being a student. You can use your ID, a tuition bill or a report card. You must be 16 or older to take advantage of these deals and purchase Apple devices at a fraction of the price. So, go ahead and buy yourself a new laptop. You deserve it.