You come home for summer and need to make some extra cash. You didn't score an internship this time around, so why not work at your favorite food place? People buzz about how the restaurants all around your home-town always seem to be hiring. Sounds like easy money, right? Wrong! They lack employees because no one wants to work there! Don't do it to yourself! But don't just take my word for it.
Check out these 10 reasons for leaving a job you hate even if you love the food discount.
1. You Make Almost No Money
You work insane hours on your feet, carrying hot plates and trying to please everyone, and you still make less than minimum wage. You depend on tips to get by but more often than not you get less than you deserve. "On my fifth official shift this older couple ordered our special-of-the-day meatball sub to spilt and having tried it earlier I knew it was yummy. I brought them their food and about 10 minutes later when I went to check on them they exclaimed the sub was 'garbage' and that they wanted to talk to the manager. After my manger had talked to them she said she would take the sub off the tab but hoped they would still tip me because I was 'a doll.' Instead, they had just walked out, leaving no tip and their trash and sandwich all over the table for me to clean," said Virginia Tech junior Emily Chartier. Like, come on, people! How does restaurant management expect servers to survive off tips when customers treat them like this?
2. Customers Think That Server = Slave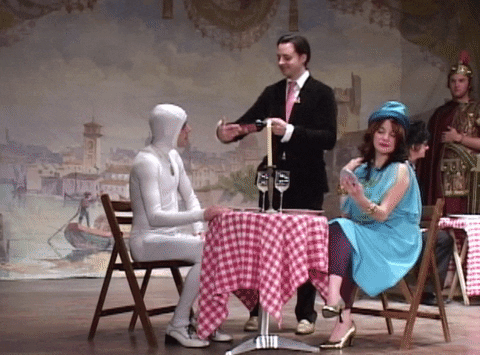 There seems to be a sense of entitlement that comes when some people eat out. I get it, getting exactly what you want makes you feel powerful, but chill on the power trip, okay? Your check isn't going to come with a crown. "I had a lady order a Gray Goose Martini and she was so picky. She drank the first drink but when she ordered the second one, she specifically asked for three ice cubes and to stir it. When we brought it to her, she sent it back for being 'wrong.' We remade it, because she wanted the three ice cubes to be stirred in another glass then poured into her martini. We ended up having to use a shorter martini glass. She didn't want to pay for it because it was in the wrong glass," a North Virginia Community College student said, who hid her name because she doesn't want her boss to fire her for telling this story. Imagine having to deal with crazy customers like this and then worrying you'll get fired? Can you spell INSANITY? Hint: it means you need a new job.
3. Customers Feel Entitled to Free Food
Why do people expect handouts for nothing? I don't understand it on planes where people expect upgrades and I definitely don't understand it in food service. Your servers make less than minimum wage and they offer deals on already affordable food, so why do random customers demand more? "During a time when there was a free burrito promotion, there was a man coming in multiple times every day to get a free burrito and we gave him some the first few days but the fifth day we refused so he threw everyone's food on the floor, screaming, throwing a temper tantrum so dramatic we had to call the police," said Virginia Tech junior MJ Schreiber. Why? Why? Why do people feel like they deserve free things? Have you done anything to earn it? You will ruin it for everyone if you take advantage of deals.
4. Customers Expect You to Clean Up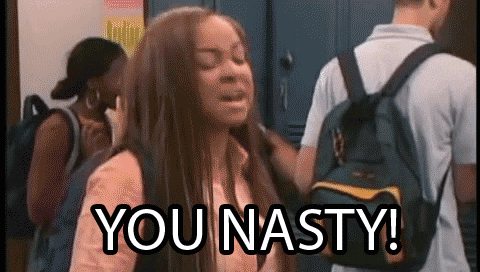 When working food service, you don't just serve food. You also have to deal with rude customers, clean disgusting messes and do it all with a smile. "I had a table of at least ten people, half under the age of ten, and the kids kept ordering more and more tortilla chips. One got sick from eating so many that he threw up on the floor and the table just asked for the check and left. They didn't even let me know, they just covered it with a napkin. I didn't know so I picked it up," Northern Virginia Community College junior Monica Lopez said. I gag just thinking about this. At least if I do get sick, I'll be responsible enough to clean it up myself. What is it about restaurants that make people feel like they deserve to have others clean their messes for them? Your servers have done everything the guest asks and yet get treated so poorly. And to make them clean up your kids puke? I'm nauseous again.
5. Your Managers Expect You Clean Up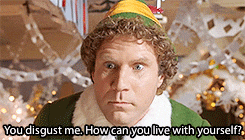 Worse than dirty customers, you'll probably get stuck with a manager who expects you to clean too. I mean, they probably feel as if they worked their way up to avoid cleaning anymore but come on, some of their expectations are just ridiculous. "There were fly larvae in the girl's bathroom sink and they'd crawl out so my manager sent me to get Drain-o to pour down to kill them. They didn't even call a professional. There were also cockroaches in the back and when you'd lift a to-go box from the stack they'd run out," Virginia Tech junior Sammy Pierce said. Now I actually will puke. That can't be sanitary. There must be regulations about that. How could you keep working there and see people put their food in those to-go boxes. Quit! Quit! Quit!
6. Your Managers are Insane
Something about promotions gives people a step stool right up onto a high horse. Managers can force you to pour Drain-o over bugs or make you work long hours because they hold your job in their hands. The position makes people feel invincible. "My assistant store director was probably in his sixties and way too confident. There was this dude in his forties trying to run out without paying and my boss went running to confront him. The dude ran outside and my boss chased him. The runner threw hands at my boss and my boss got no hits in. The thief hooked him right in the eye and knocked him down. The thief got away and worst of all, our store has a no chase policy," George Mason University senior Jalon Arnold said. A promotion doesn't turn anyone into Superman. Quit on the spot if your manager starts acting like that. Get out of there.
7. Your Coworkers are Insane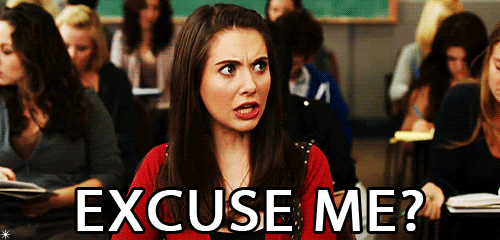 Food service brings out the worst in people: managers, customers and coworkers alike. "I got bullied by a coworker who was twice my age. She would get crazy mad at me for calling her out on not cleaning under a table or just being last so she would trip me, mock me and threaten me. I took it to my manger and a district manager came down to speak to us, I wrote a formal letter about what was happening but it didn't matter. They told me there was no proof so we just had to shake hands and make up. Eventually she got fired for stealing alcohol in a to-go cup," said NVCC junior Joanna Delacruz. I thought we could leave bullying and ignorant superiors back in high school, but I guess not. Terrible working conditions just bring out the worst in people. You deserve better.
8. Your Coworkers Fear Getting Fired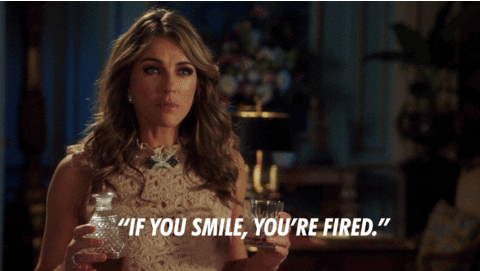 Because you make minimum wage, you risk getting fired and replaced at a drop of a hat. If you show up late—fired. If you get sick—fired. If you need to switch shifts—fired. "One day I was opening the store with four coworkers and one was a type 1 diabetic. He wasn't feeling well because his sugar was low but he came in anyway. He ended up breaking glass and puking all over. We had to close up the food for health reasons and paramedics came. He was so woozy and delirious when they tried to insert an IV that blood got everywhere too. He then had to clean it up himself and we ended up opening two hours late," University of Illinois junior Amy Malakoff said. Imagine being so terrified of losing your job that you come to work even though you feel sick, become so delirious that you bleed everywhere and then stick around to clean up your own blood. Go home; you make minimum wage.
9. Every Day is a Surprise and Not in a Good Way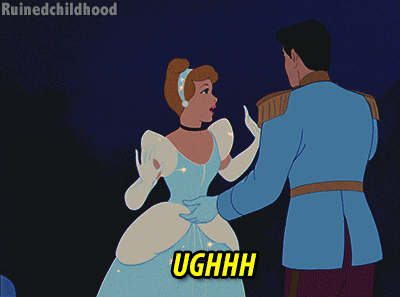 Customers suck, managers suck, coworkers suck, but at least if you knew what to expect you could survive the day. But it wouldn't truly be a food service job if it supplied no wild stories. "There was a dildo in the women's bathroom once. It was just left on the sink. A little girl was washing her hands and the lobby lady went to go clean the bathroom. She snatched it before the little girl saw it or worse, touched it," NVCC senior Raquel Herrera said. First off, ew. Second off, who brings a dildo and leaves it in a bathroom? Third, I don't even want to really want to know, I just want you to quit and find a sex-toy free environment.
10. You Don't Get Good Stories Every Day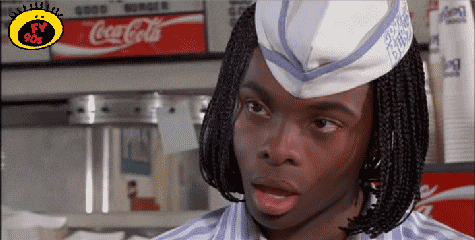 Every single day will be hell when you work food service but it usually won't be wild enough to get cool stories out of it, like this one: "I was working Chinese Delivery and went to a house to deliver. It was dead, my second delivery of my shift and I pull up to this house to deliver their meal. As I ring the doorbell, a second car pulls up. At first, I think the customer just has guests coming over and that's why they ordered so much food. But another delivery guy gets out of the second car and from the smell of it, it's Cuban food. So Cuban food guy and I stand on the doorstep and compare addresses to make sure we're both in the right place and we are. This customer ordered from both of us. We knock again and as we do, a third car pulls up with the obvious pizza delivery sign on the top. The customer opens the door and asks who got there first. Cuban delivery guy are standing there, so confused, and pizza guy is barely out of the car. She tips me $5, Cuban delivery guy $4, and pizza guy gets nothing for being late," former Chinese delivery man Shahin Hekmat said. Maybe, just maybe, it'd be worth working in food service if you got insane stories like this every day. But you don't so you need to quit.
I spoke to the Travis Wadsworth, Director of Restaurants at the Ponte Vedra Inn & Club, and he offered three main pieces of advice for those working in food service:
Quit When Management Gives Up on You
Move on if you don't belong. "If you feel like you don't have the ability to make change and influence the operation then it is not the right place for you," Wadsworth said on when someone should quit. Be some place you can make a difference. Avoid dooming yourself to a rut.
When You Quit, Do It Right
Whether you leave because of poor management or you have your own reason, Wadsworth has advice for you: "Always take the high road and speak highly of your employer. If they have questions about why you're leaving, be honest." Avoid burning your bridges when you go, you may need reference help in the future.
Be Honest, Be There, Be Square
If you absolutely need your job, you should avoid getting fired. "The most common reasons for people to be fired in the restaurant business are dishonesty, attendance and performance," Wadsworth said. You should be safe if you mess up one or two times, but be a good person and your job is fine. Honesty goes a long way with managers. Show up to work on time every day. Respect the rules.