I've always loved Halloween. Ever since I was little, I couldn't wait to find the perfect costume, decorate our house and eventually go trick or treating on the big day. Over the years, however, I noticed the excitement around Halloween change. I could no longer go trick or treating. Our blow-up decorations that once stood tall in the front yard disappeared. When I left for college, my parents stopped decorating for Halloween completely. Even though the holiday may not bring about the same feelings as it did in the past, there are still plenty of ways to make the most of Halloween. 
Read on for 10 ways to have an awesome and memorable Halloween as an adult.
1. Pumpkin Patch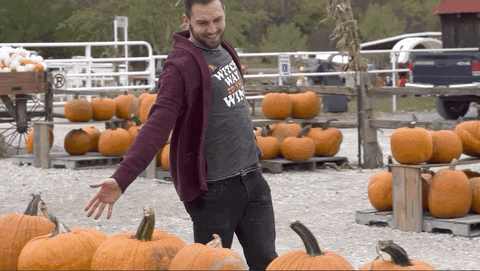 Fall, in my opinion, would not feel complete without a daytrip to a pumpkin patch. Not only do you get to pick out great pumpkins (and other homegrown items), but you can support local businesses as well. Start off the spooky season right by rallying up your closest friends and heading to a local pumpkin patch. Don't forget to take some cool pictures and stay on the lookout for all the activities they offer, which could include corn mazes or hayrides. Make sure to pick out a pumpkin, you might need it later. 
2. Scary Movie Night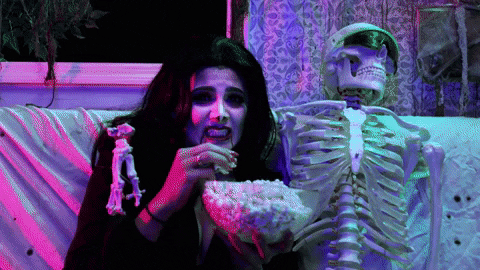 Watching scary movies: one thing I do way more of now than during my younger years. I can still recall seeing my first horror movie in theaters –- I actually brought headphones to play music during the scary parts. Needless to say, a lot has changed. I now love watching scary movies with my friends. Luckily, a lot of new horror movies come out during Halloween. You can head over to your local theater to watch movies on the big screen or make some popcorn and watch virtually any film from the comfort of your home. If you really want a challenge, Hulu offers all 10 seasons of "American Horror Story," along with season 11 that just premiered this October. Or maybe you could brave all the movies from the Conjuring Universe in order. No matter what you choose, get ready to feel spooked.
3. Costume Party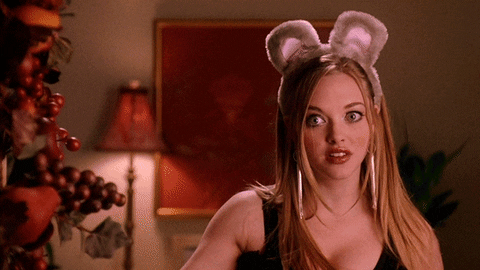 Who said you need to stop dressing up for Halloween as an adult? Although my parents might say nothing beats my infamous Miranda Sings costume in middle school (which was really good), I think my costumes only get better as the years go on. Plus, what serves as better motivation to hunt for the best costume than a costume party (and contest) with your friends? Pinterest and TikTok offer a ton of cool ideas for solo, couple or group costumes. However, if you really want to stand out and solidify first place in the contest, you might want to get your thinking cap on.  
4. Haunted House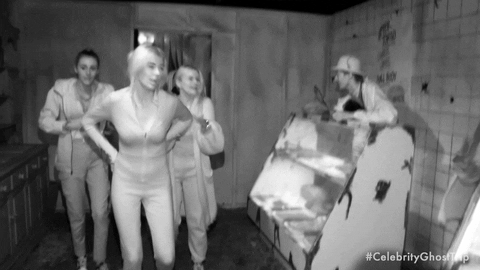 As someone who has never made it through a haunted house without crying, I recommend this activity with caution. Despite my hesitance, many people love to celebrate Halloween by walking through extremely dark, crowded hallways while dodging scary characters. If that sounds like a fun time, then you should definitely head to a haunted house this Halloween. If you consider yourself like me though and hate haunted houses, I suggest acting as your friends' emotional support from the car. You can still hang out with everyone, just from a safe, scare-free distance.
5. Haunted Theme Park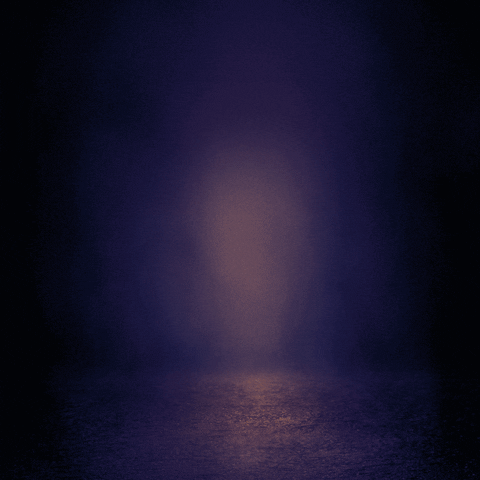 If you love haunted houses, why not take the thrill level up a notch? Heading to theme parks for Halloween events combines jump scares and rollercoasters all in one. Hence, you can scream on — and off — the rides. During the months of September and October, Six Flags locations across the United States host Fright Fest. This nighttime event allows you to ride rollercoasters in the dark and brave haunted houses. On select nights during the same months, Universal Studios in Orlando offers Halloween Horror Nights. Their website recommends not going alone, so definitely bring a group of friends and make some memories you won't forget.
6. Carve Pumpkins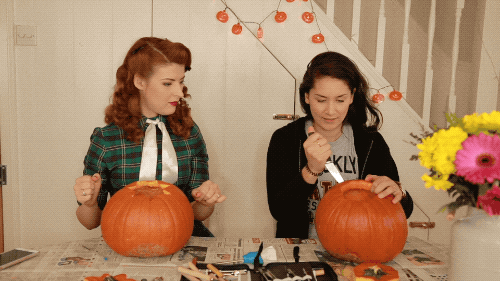 Remember the pumpkin patch I suggested going to? Well, now you can officially put your creativity skills to the test. Grab a group of friends, some paint, carving tools and get to decorating the coolest pumpkin. Try playing some Halloween music or a scary movie in the background to really set the mood. For an extra fun time, consider making it a contest. Whether you pick a theme or simply vote on the coolest pumpkin, you will get to share plenty of laughs and fun throughout the carving process. 
7. Tour Local Haunted Locations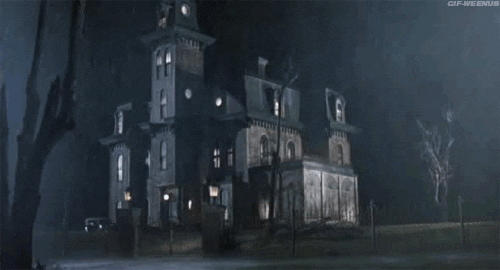 Every town has some well-known scary locations, from abandoned buildings to notoriously haunted spots. If you don't know of any in your area, I'm sure it wouldn't take much digging to find some. Celebrate this spooky season by touring your local communities' creepiest locations. Plus, you'll probably see some cool sights and Halloween decorations along the way. Make sure to bring some friends for the journey.
8. Decorate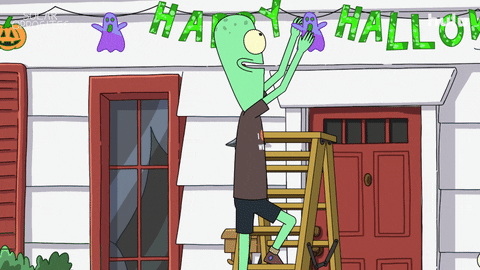 Your parents might have stopped decorating for Halloween when you left for college, but that doesn't mean you need to. Decking out your apartment or dorm room with Halloween-themed items can make a real difference in how the holiday feels. You can steal some of your parents' Halloween decorations or run to the nearest store to see what options they have available. I'm sure we all get bored looking at the same space every day. So, why not switch up the scenery at least temporarily?
9. Host a Murder Mystery Party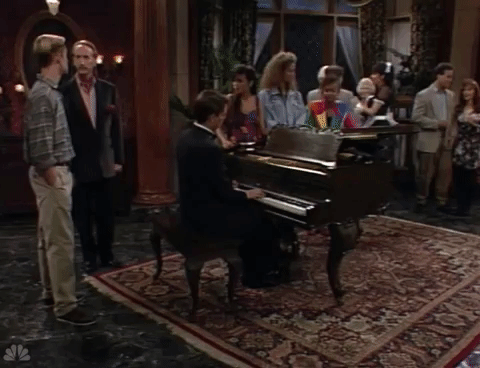 What screams Halloween more than a murder mystery party? These event packages provide plenty of options to choose from, which include different themes, characters and number of players. Worried you may have run out of time to plan one of these events? You didn't. A lot of murder mystery party packages sold online allow you to download the supplies right away with no other supplies necessary (besides paper and a printer). These kits can come at a high price tag, though. If you want a more budget-friendly option, try recreating a real-life game of Clue.
10. Eat Candy (or Make Halloween Cocktails)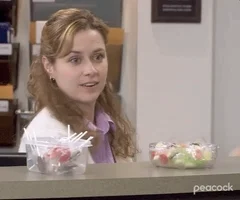 As an adult, you probably won't have the same success trick or treating that you did growing up. But that doesn't mean you can't enjoy arguably the best part of the activity: candy. Skip knocking on random people's doors and rummaging through your bag to find the best treats. Instead, simply head to the store and pick out everything you already love. And if you really want to switch it up, try making Halloween themed cocktails with your friends. Each person can bring supplies to create their own witch's brew to share.