Pandemic holidays don't have to be a drag and Halloween proves no exception. Dress up in costume and have a party over zoom or just post pics for the gram! You can still express yourself without the 2 a.m. Halloween frat party. So even if you find yourself stuck at home, don't let the current circumstances hold your creativity captive!
Read on for 20 killer Halloween costume ideas that take pop culture to the next level.
1. Harley Quinn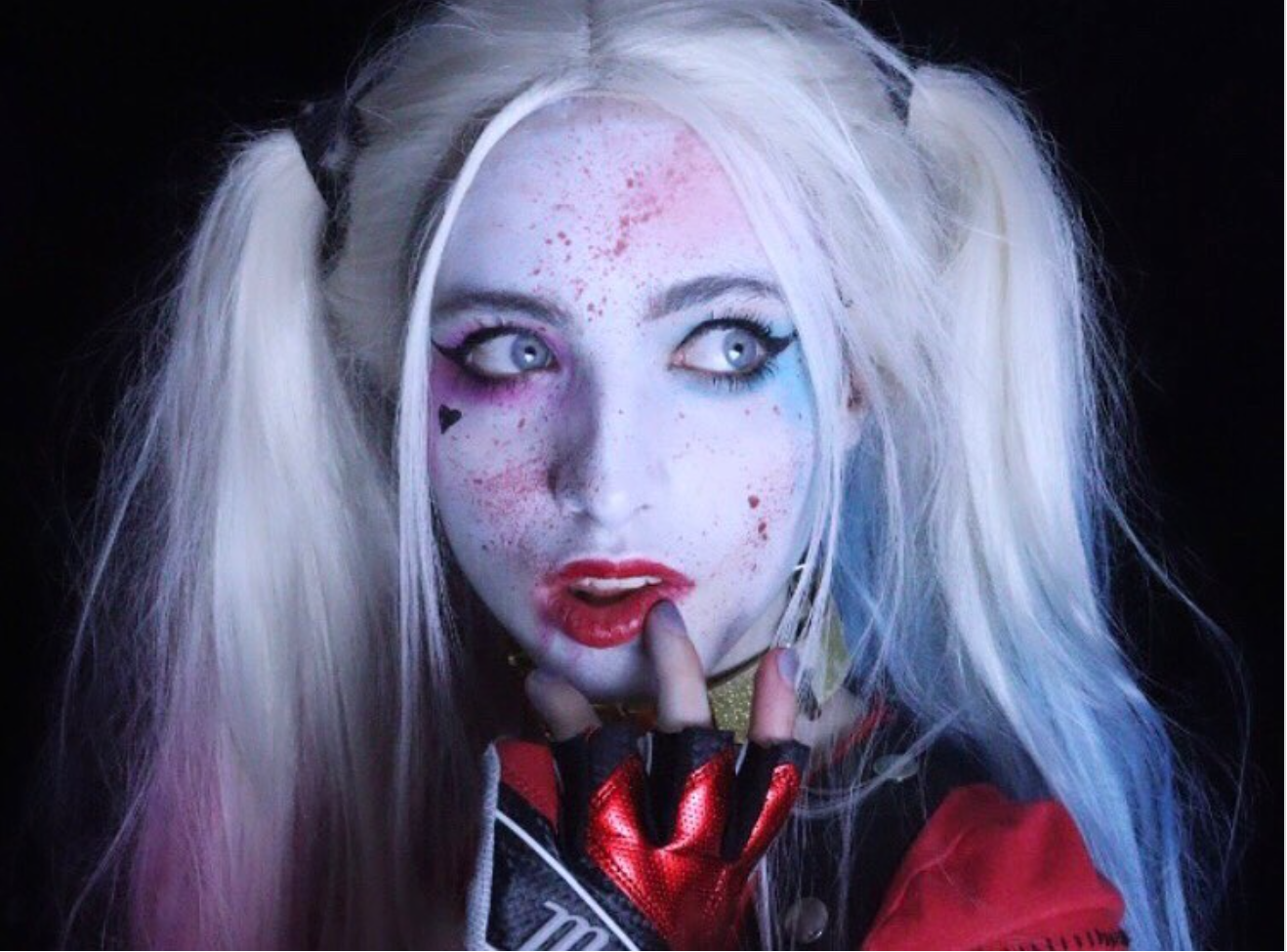 Harley Quinn has already crawled up to "classic" status as a Halloween 'fit despite the fact that pre-2016, hardly anyone knew enough about her to cosplay as her for their favorite holiday. So many incarnations of Harley exist, making her the perfect candidate for every DC fan and basic girl alike. And the best part? Dyeing your hair won't even function as a requirement for this outfit option. The pigtails alone scream Harley Quinn so you can push aside the bleach for another time. Halloween may not be permanent but bleach damage sure will
2. Rey from Star Wars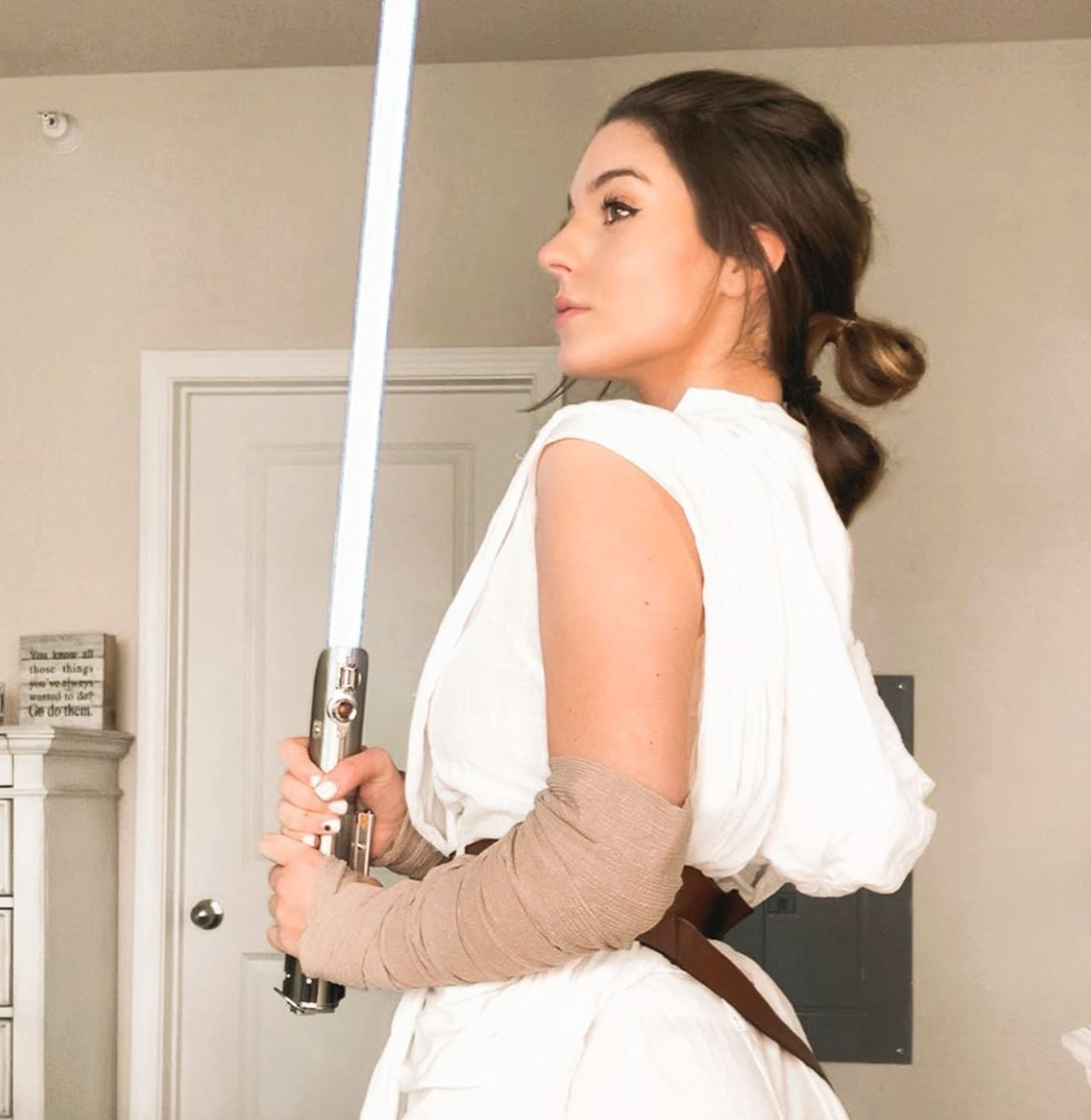 Recreating Rey's iconic three buns will immediately highlight your love for the franchise. Everyone will know your character's identity and you won't have your pockets hurting afterward. Her look stays simple throughout the franchise and her costumes won't have you aching from hours of wear. Also, a good alternative for those who cannot replicate some of the insane Star Wars hairstyles! Female Skywalkers appeared to have mastered complex hair buns but the average girl hasn't quite reached that level. Maybe that explains why Rey turned out to be a Palpatine instead.
3. Alyssa from The End Of The F*****g World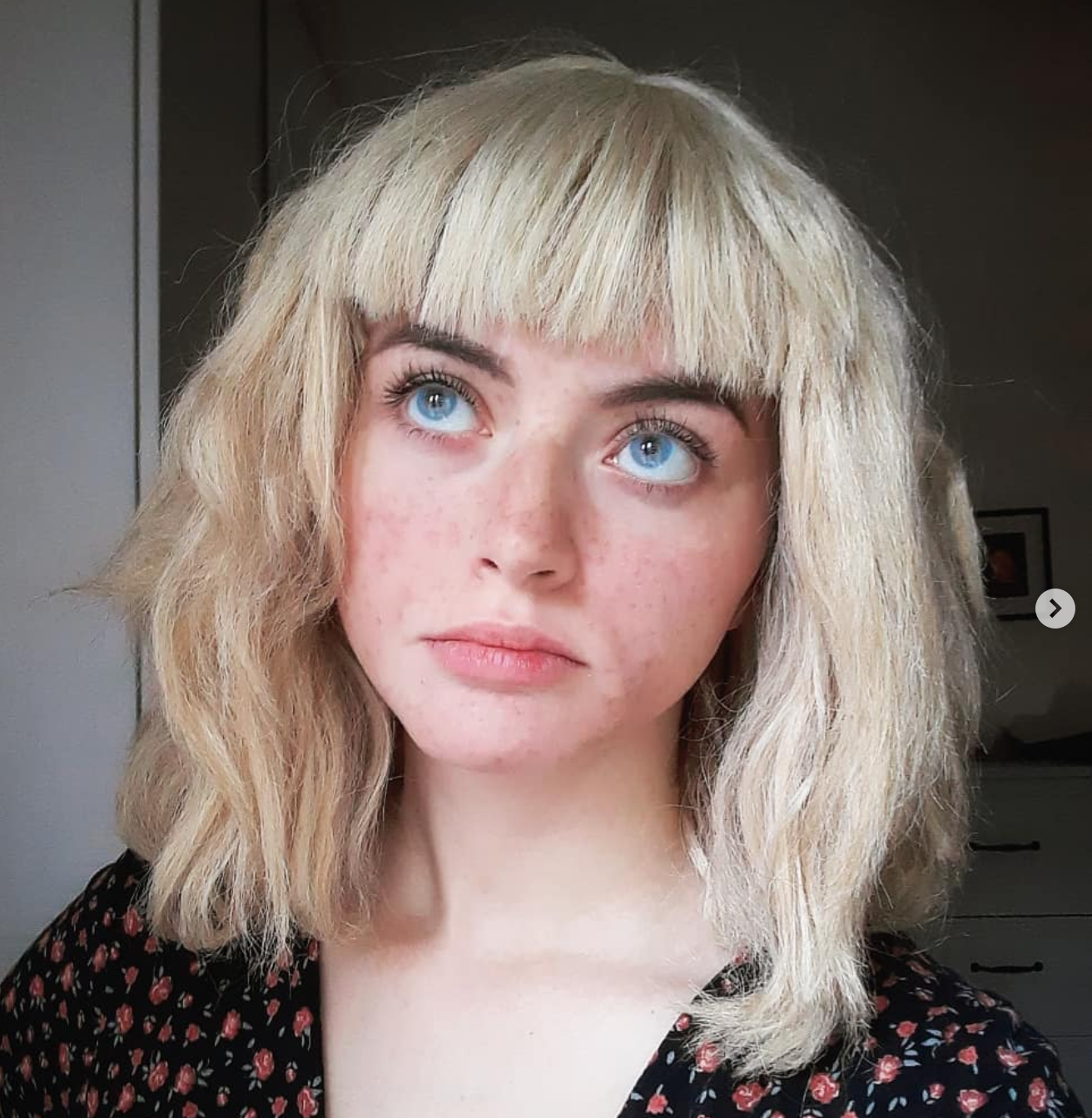 For any owners of blonde bobs (or wigs), Alyssa stands out as the ideal go-to for your Halloween bucket list. While her character veers off into the slightly obscure side of Netflix (especially if you don't have a James to accompany you), going as Alyssa will get people intrigued about your choice in costume. Perhaps you can even convince a non-watcher to start binging The End Of The F*****g World.
4. A villain from The Purge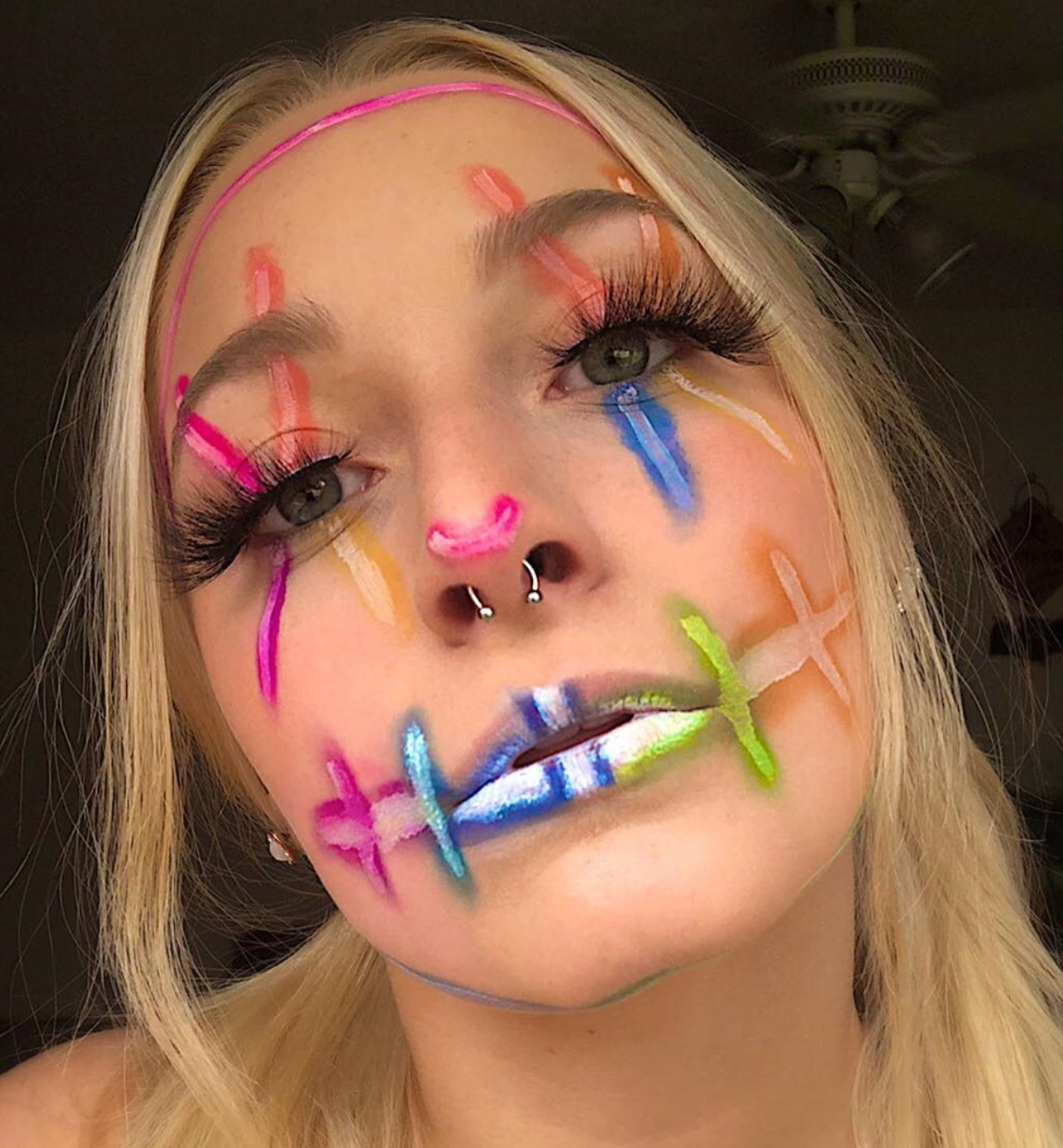 If you have MUA aspirations then at the very least try this look for the pictures if not for Halloween. The mask route may be easier but you'll amaze people with the neon glow that seemingly radiates from your face. "I'd really like to do a makeup look as a Purge villain because it appears to be such a simple look but at the same time, I can tell that it may actually be really difficult," UCI junior Cassi Cratty said. Purge villains, while part of an iconic film series, still have the ability to showcase your originality and think outside the box.
5. A character from Sims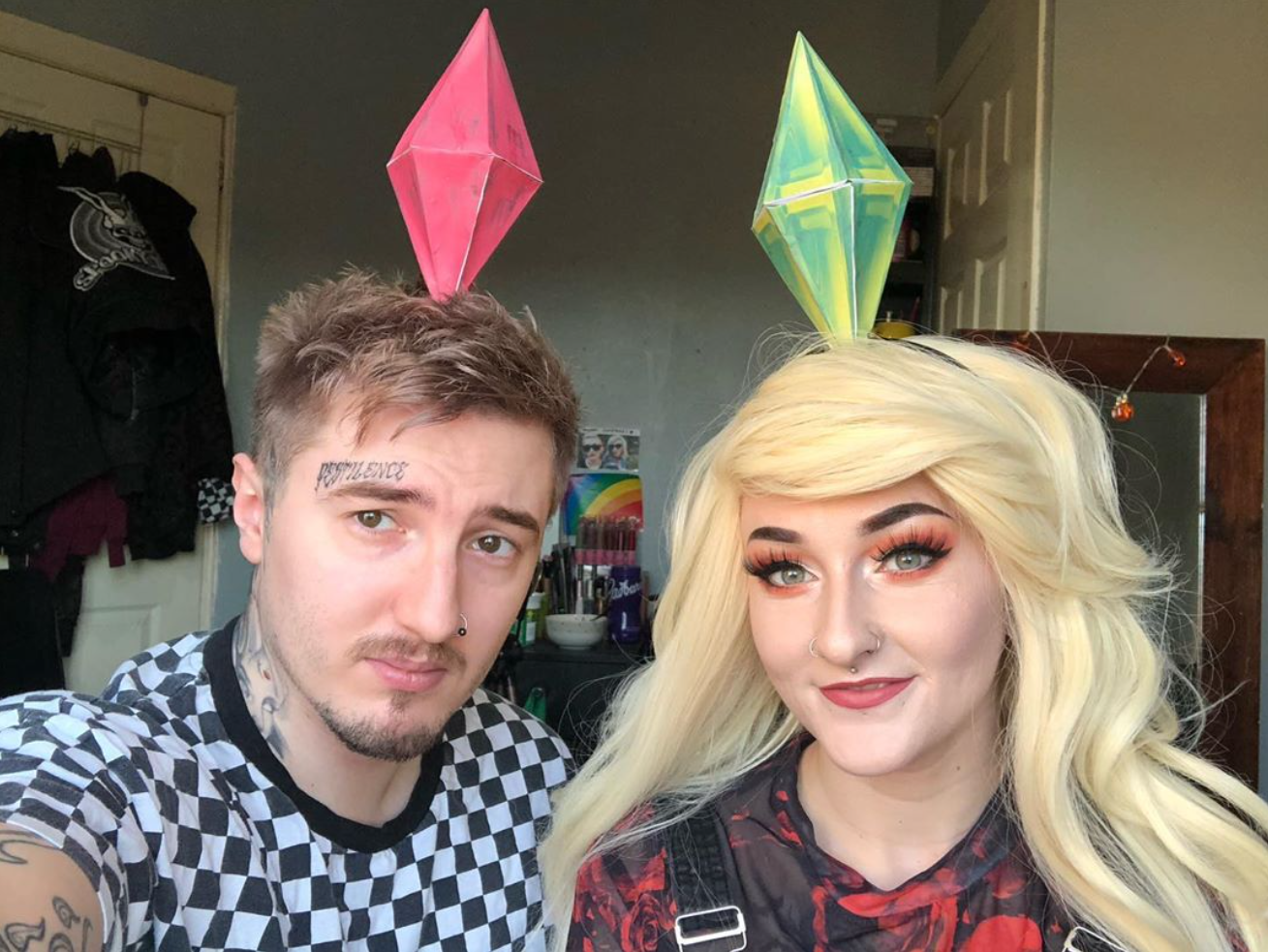 Maybe you overslept on the 31st. Maybe Party City closed early. Either way, one cannot deny the fact that Sims headbands rock. Some stigma exists around them for being a "lazy" default but this couldn't be more untrue. Who doesn't love sticking to a budget? Plus, the DIY aspect requires patience and skill. After all, anyone can just buy a costume from Amazon.
6. Lana Del Rey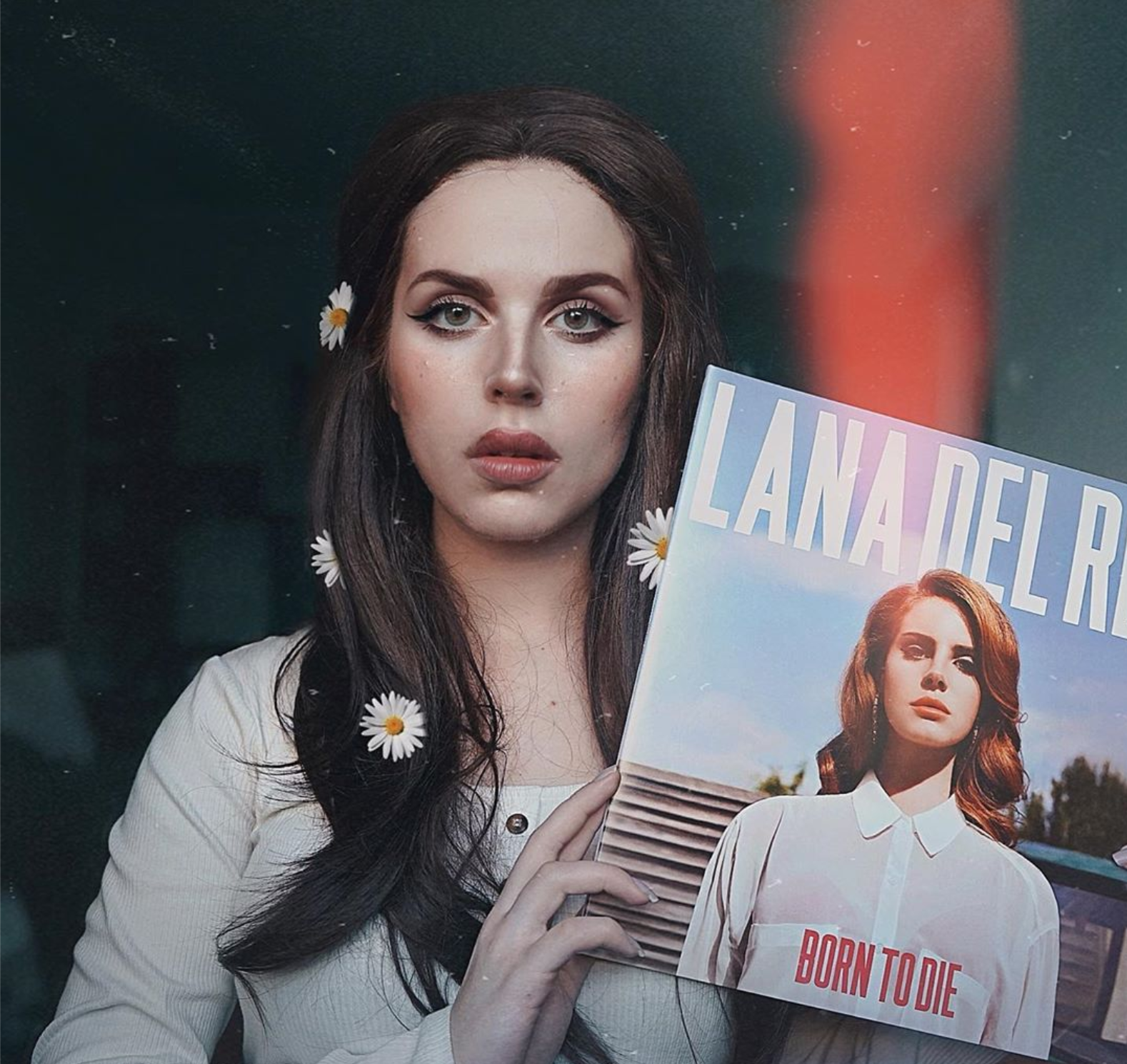 Brunettes with shoulder-length hair rejoice! Grab your flower crown and red lipstick for this one. You can easily replicate this indie singer's look with a few stylistic choices in makeup. So many album looks, so many possibilities. Of course, a few Lana staples have stayed the same throughout the years: matte lipstick, long painted nails and semi-wavy hair remain as the bare necessities.
7. Janet from The Good Place
You'll probably end up in the Good Place if you relate to Janet's wholesome demeanor. This calm, immortal being will get you recognized immediately. Any fan can spot a Janet vest from a mile away. Pair your business casual ensemble with a potted mini cactus prop and you can start your journey as a humanoid database. You can up the ante by having a friend dress up as a monk but quite frankly if you go as Janet then you've already won Halloween and hardly need a sidekick.
8. Jojo Siwa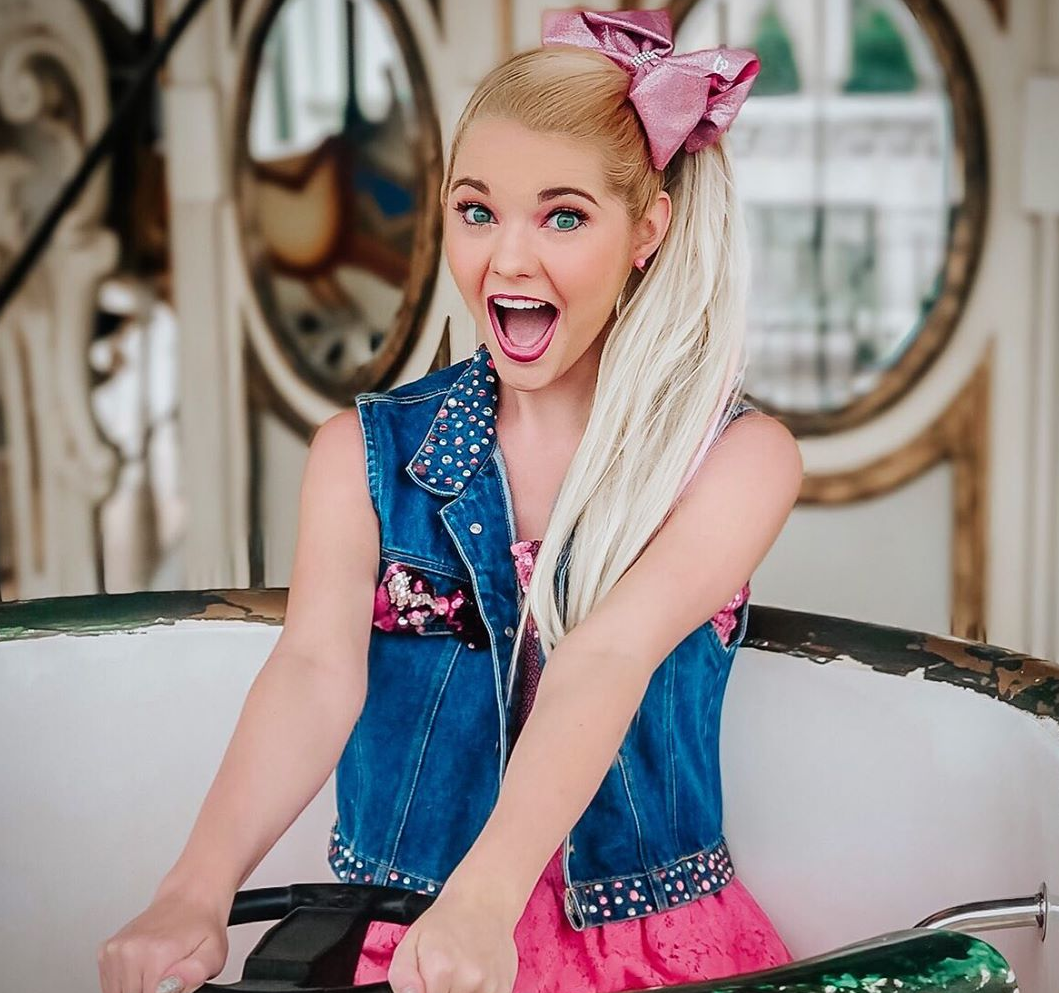 One year ago, everyone hated the Nickelodeon teen popstar for just existing. Now to dress up like her would earn you the label of trendy and "meme-y." How time flies. Regardless, the pop singer has an adorable sense of style that matches up perfectly for anyone who enjoys attention. Time to release your inner child and get out the zany middle school shirts.
9. Isabelle from Animal Crossing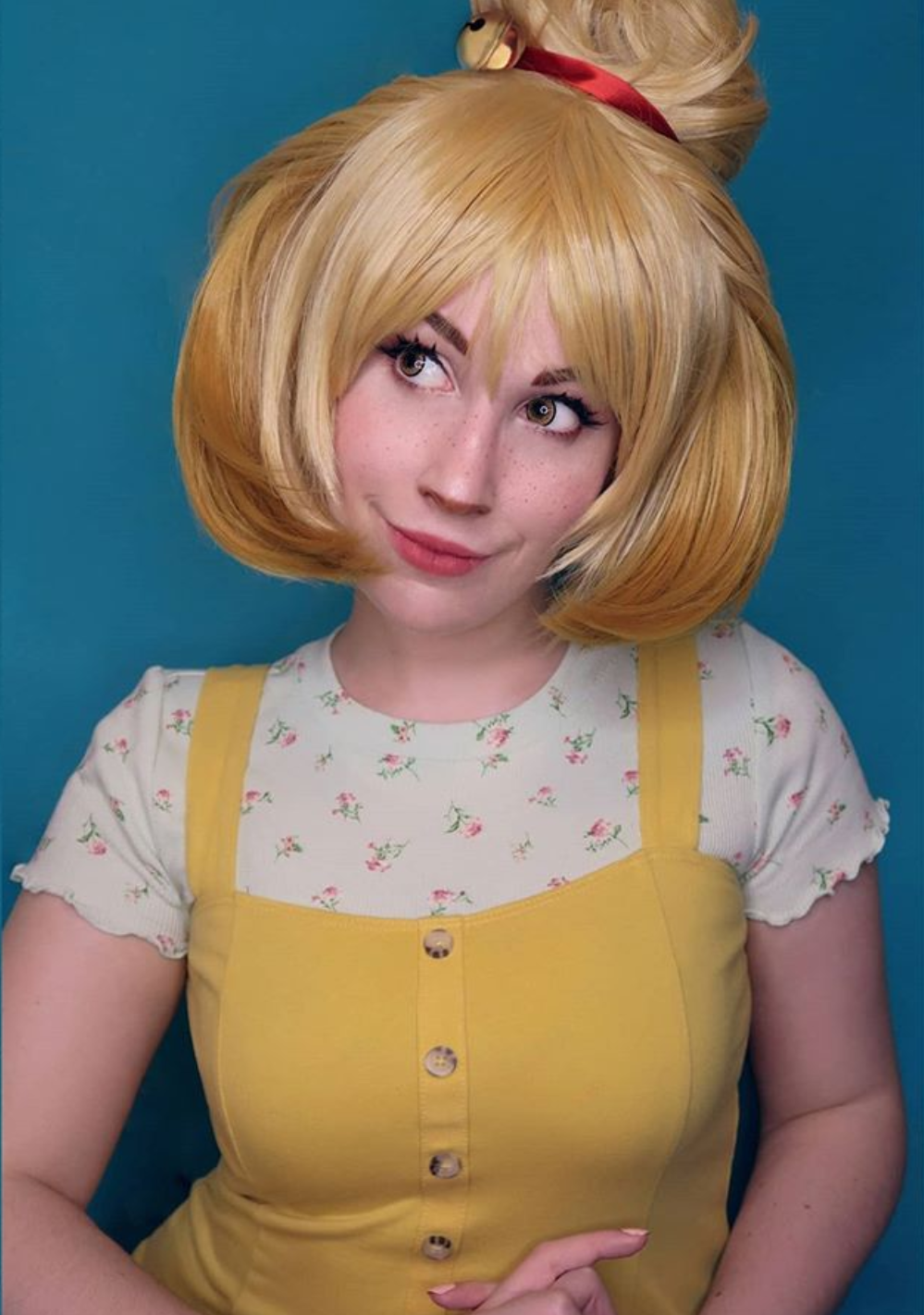 Even if you don't own a Switch yet, to not know Isabelle should be considered a crime. The sweet golden pup remains ideal for gamers and dog lovers alike. People may not agree but Isabelle remains the true face of Animal Crossing. Raymond, Ruby and Marina all deserve love but o the title of 'most iconic character' goes to Isabelle. Just Google Isabelle and see what comes up in the suggested search.
10. The Painted Lady from Avatar: The Last Airbender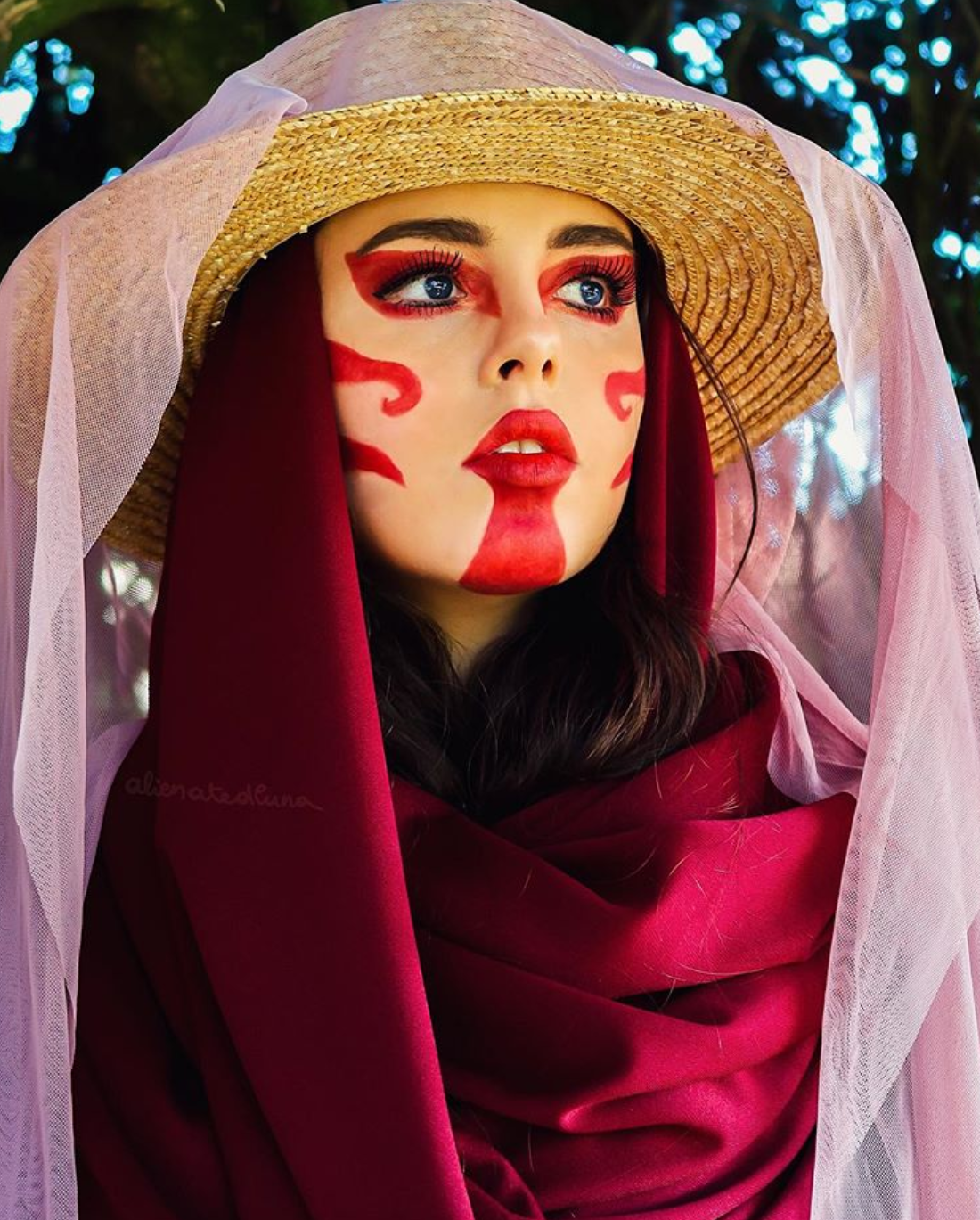 One good thing came out of this cursed year: Avatar! And it has become mainstream once again! Considering the fact that Netflix pulls its best shows as soon as they add them, dressing up as The Painted Lady has to be the ultimate means of nerding out with other people. By the time next Halloween rolls around, maybe no one will remember Katara's alter ego… or maybe they will. Why take a chance?
11. A character from Us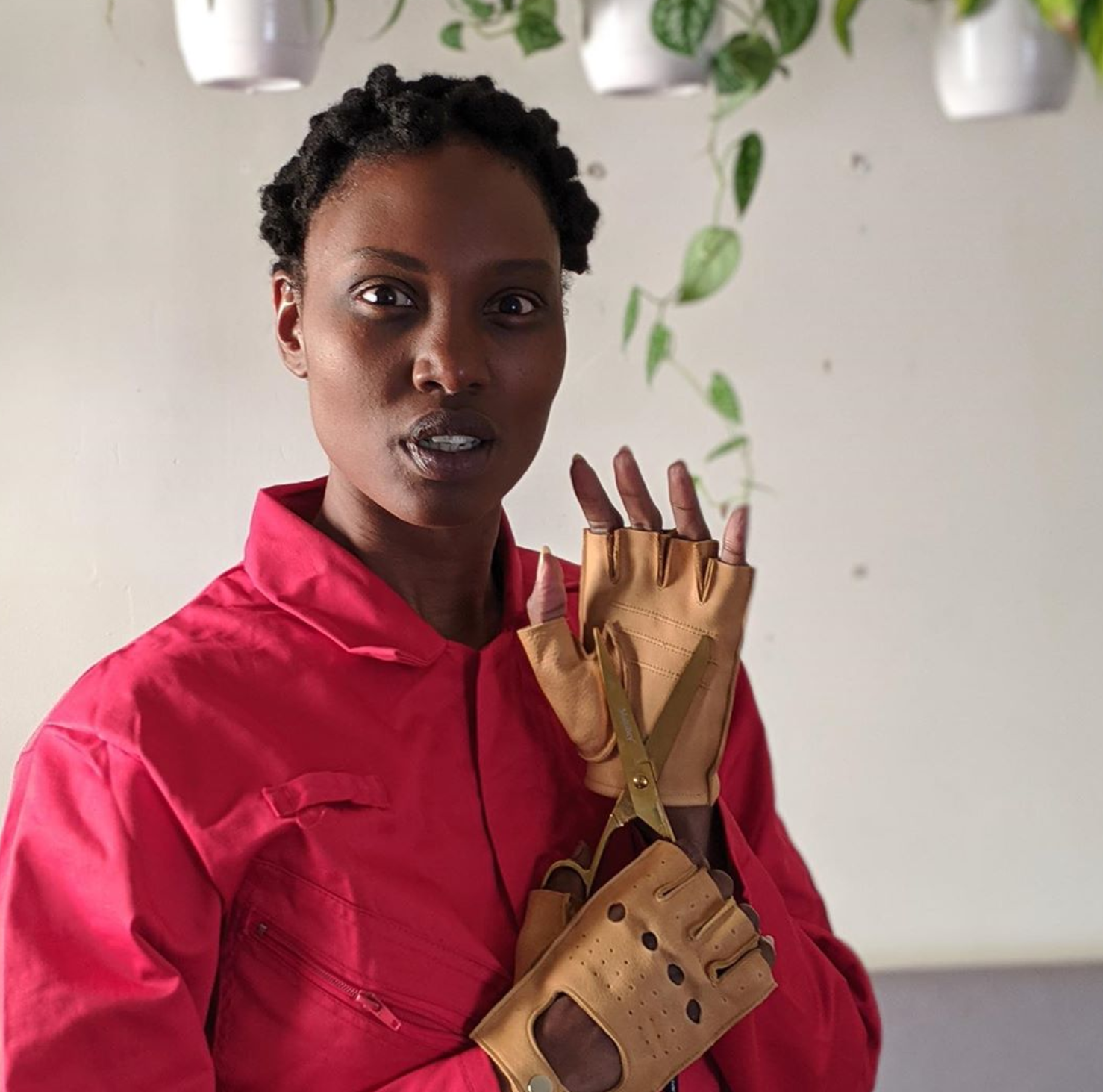 A criminally under-used Halloween idea! One trip to Walmart and you have everything you need. This might be even easier than going as a Sims character. Seriously, why weren't there more red-uniformed clone monsters last year? Get those matching red shirts and red pants with your friends as you wield golden scissors that symbolize your freedom. Bonus points if you have a twin.
12. The Powerpuff Girls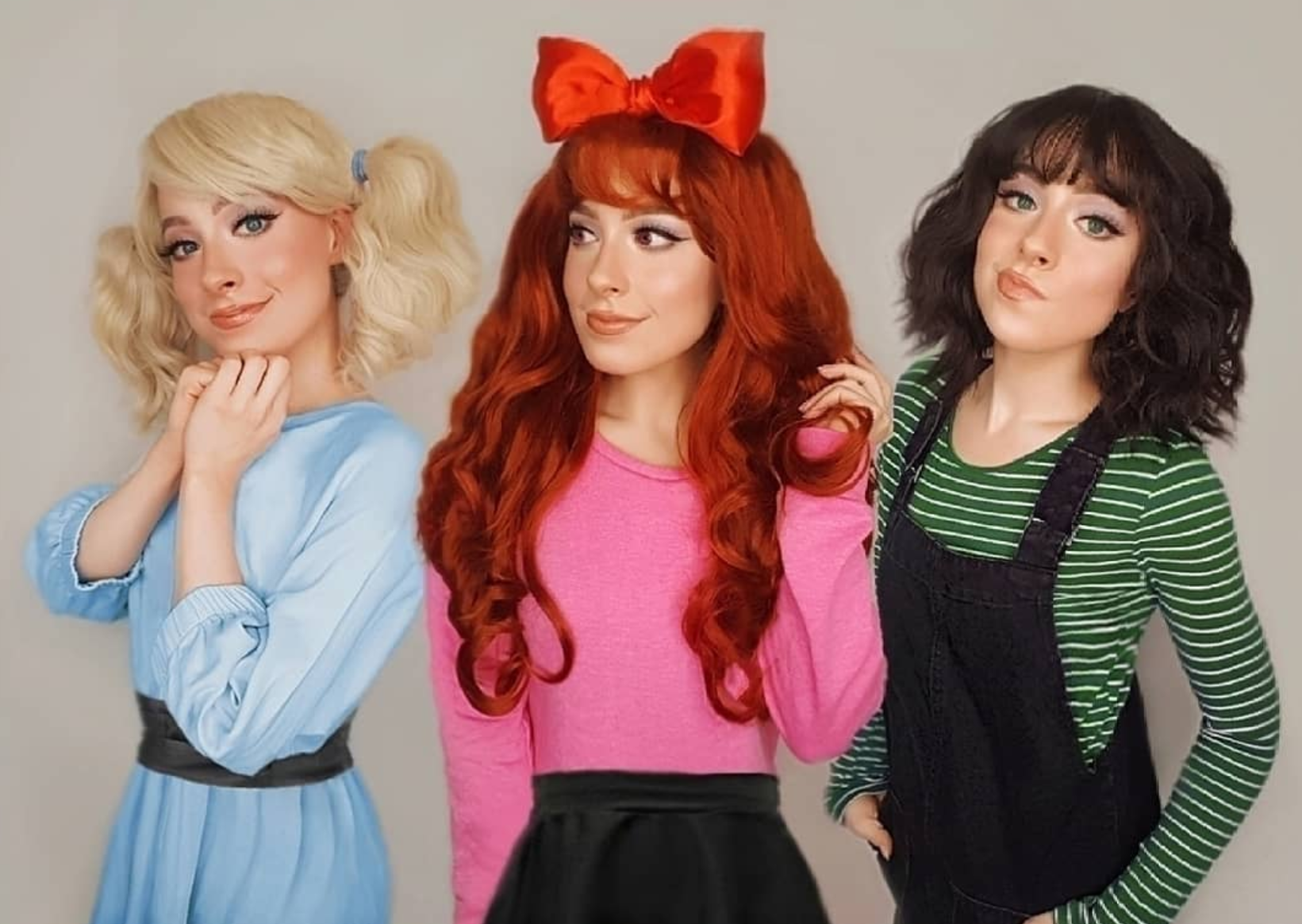 Basic? A tad. Fun? Unbelievably so. Though years have passed since the original Cartoon Network show ran, with the oversaturation of Powerpuff Girls on Twitter and in memes, it might as well still be running. And no, before you say that the Powerpuff Girls reboot exists, it doesn't. Also, it never matters what you wear so long as you have the iconic colors of pink, green and baby blue. One scroll through Pinterest will get your creativity running wild for this one.
13. Diane Nguyen (Bojack Horseman)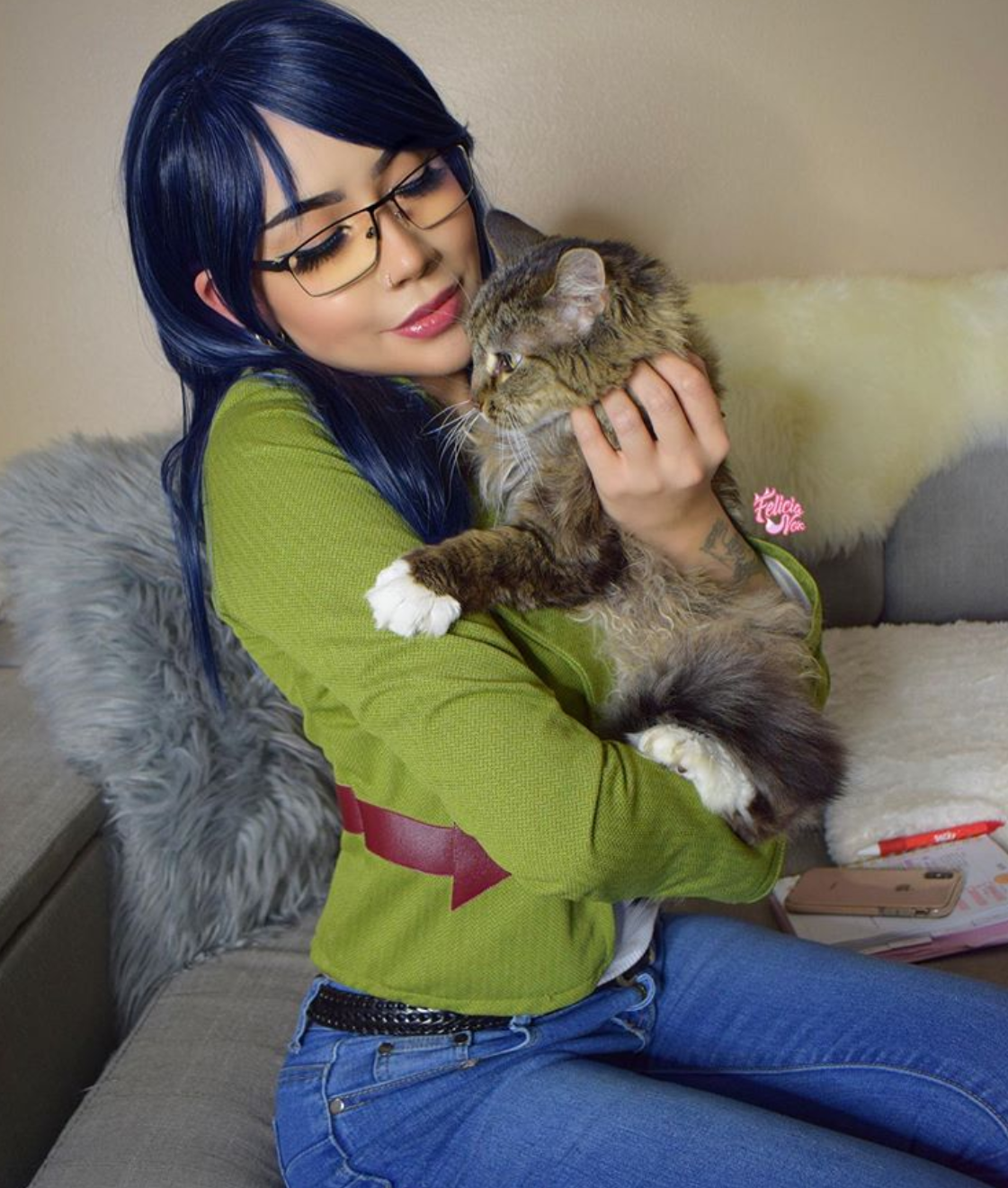 If you have the fashion sense of a 2009 hipster then you most likely already have a Diane costume somewhere in your wardrobe. As a former barista and writer, her sense of style comes as no surprise. The glasses, jacket and boots appear to reference her likeness to Daria from the 90's hit show and while a controversial character, to say the least, Diane continues to be a fun look for any Bojack fans who don't feel like dressing up like an animal. We may have gotten more used to facial coverings this year, but few people want to wear a freakishly large horse mask for long hours.
14. Summer Smith from Rick and Morty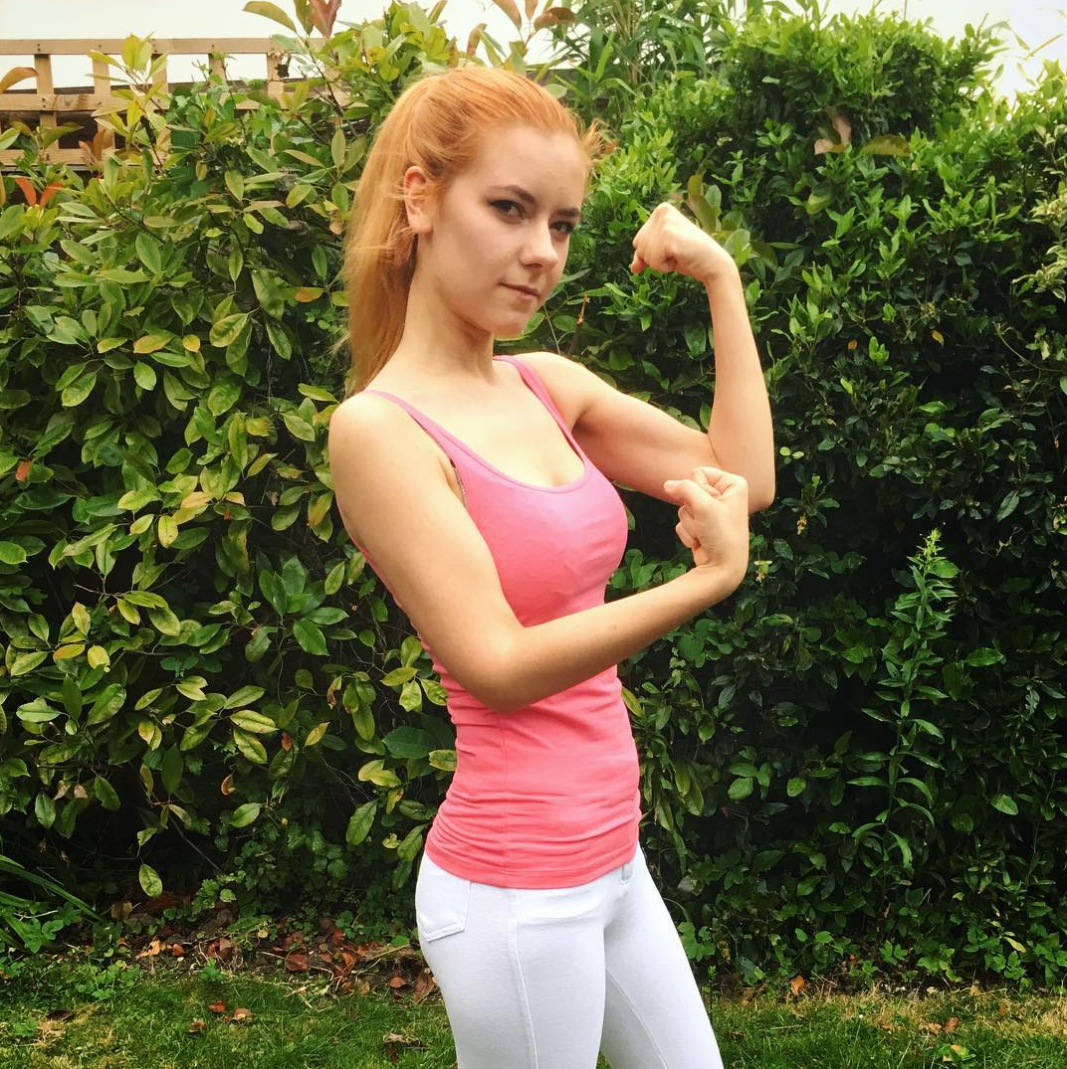 Natural gingers worldwide have been blessed with the easiest costume of the century. A pink tank and white jeans pull it all together. If you fall in the 99 percent that lacks red hair, a wig or orange hair chalk suffices. So tie your hair up in a ponytail and get ready to enter some portals. Summer Smith has been a more prominent character in recent seasons of Rick and Morty and one of the more likable characters. Who would want to be Jerry, Morty or even Rick when you could be the queen Summer Smith herself?
15. Euphoria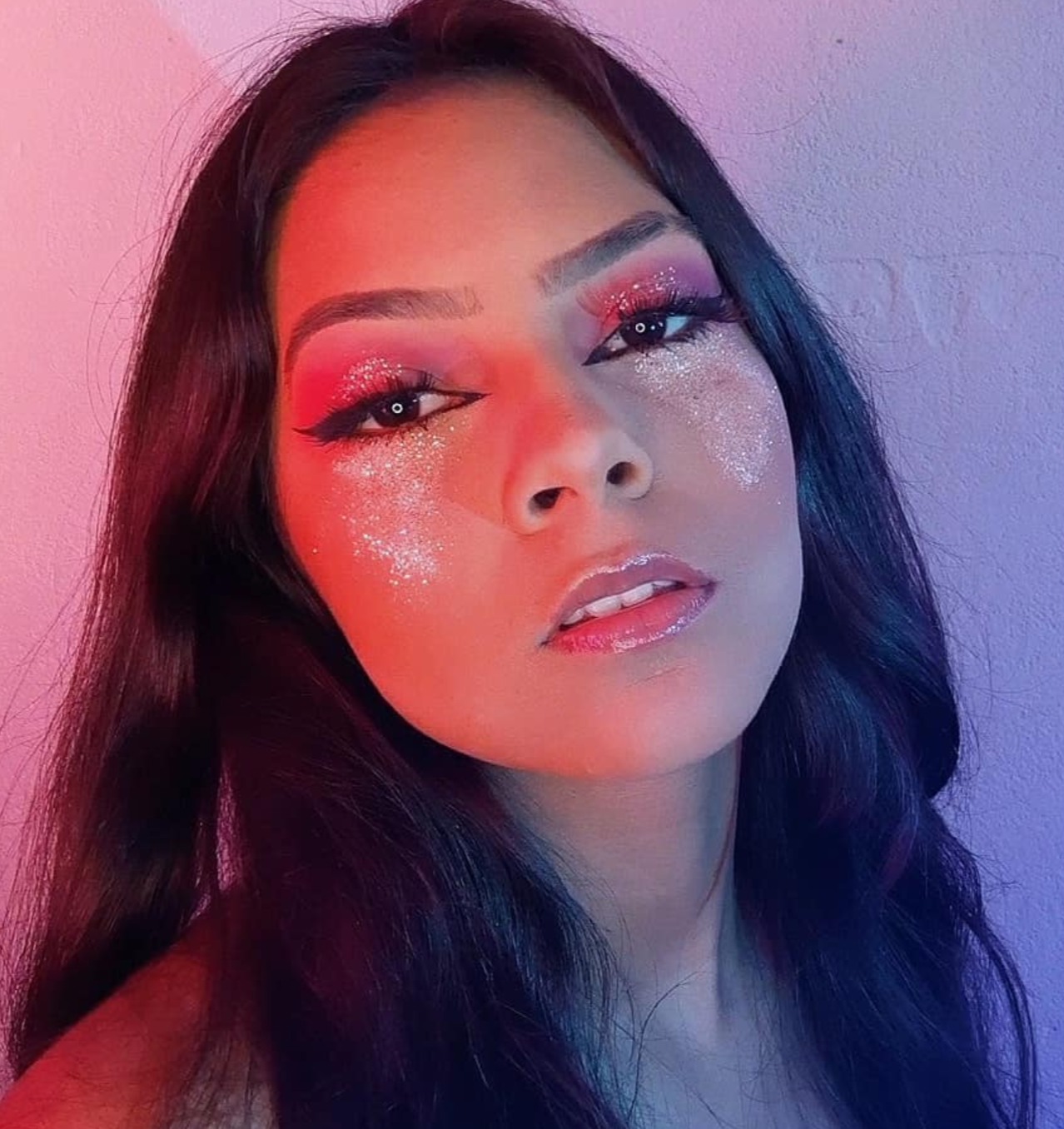 Anyone who says that this seems too predictable of a look clearly hasn't come up with an original look of their own. Euphoria party looks have been done to death but over quarantine, but their revival has been going strong on TikTok. "I think it's crazy how it's only been around since 2019. I've done Euphoria looks before so I might do it again for Halloween," Cerritos College sophomore Yvonne Villalba said. Don't shy away from a Euphoria look just because of its popularity. Editorial looks being so normalized nowadays makes it the perfect time to try out these looks. Plus, everyone will dive deeper into their Euphoria phase when season 2 releases this year.
16. Mary Jane from Spidergwen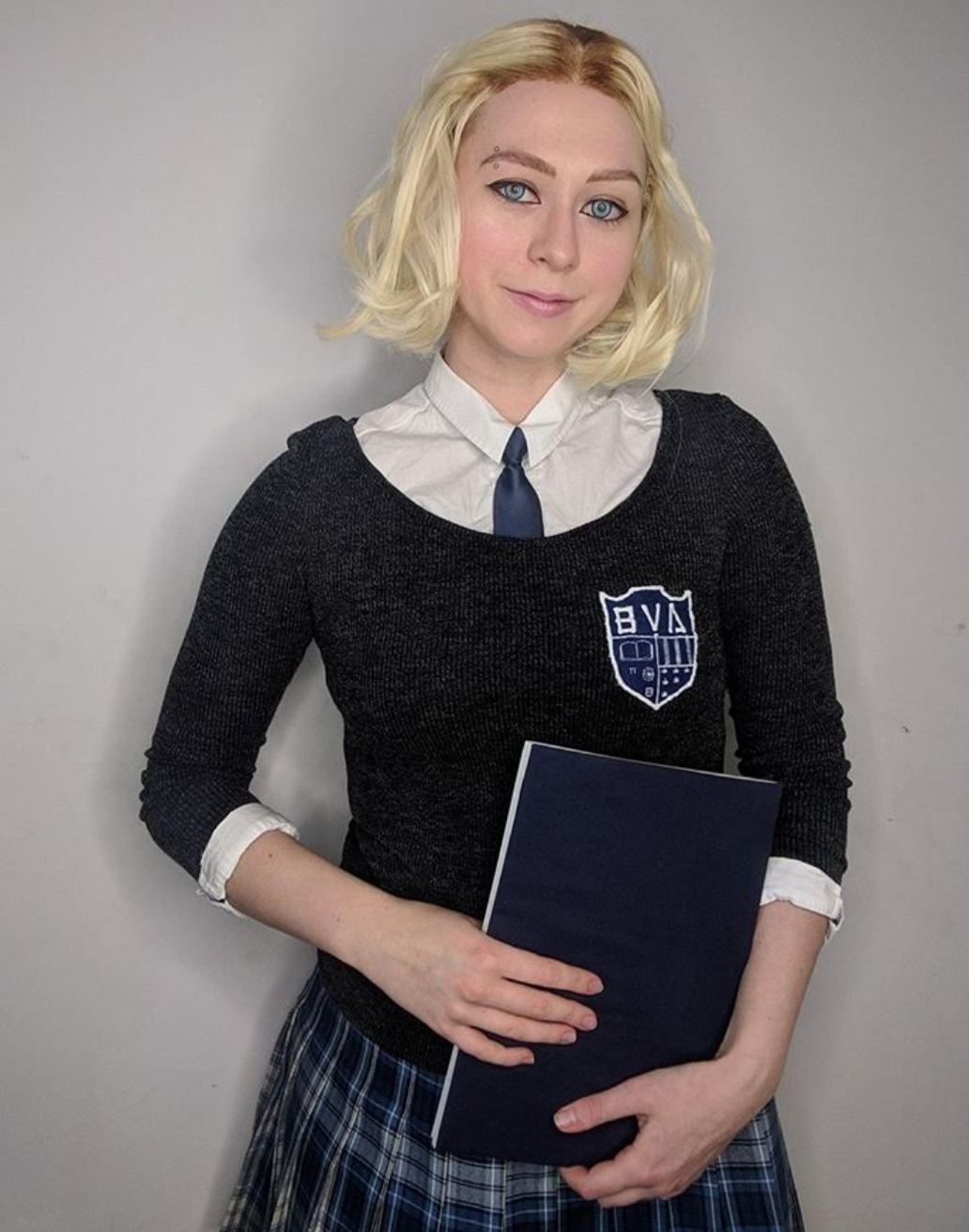 Oh to be a drumming superhero from New York City! Screw dressing as MJ. There seems to be no excuse for female Spiderman fans to not join in on the superhero fun. You can buy her hero costume from Amazon. However, one run to the mall and you could get everything you need for her school uniform which may be the road less traveled but a chic look nonetheless. You probably already own a pair of black leggings, a white blouse and a plaid skirt. All that would be left would be canvas ballet shoes (try to buy them in white) and some blue spray paint to change their color.
17. Ashley O from Black Mirror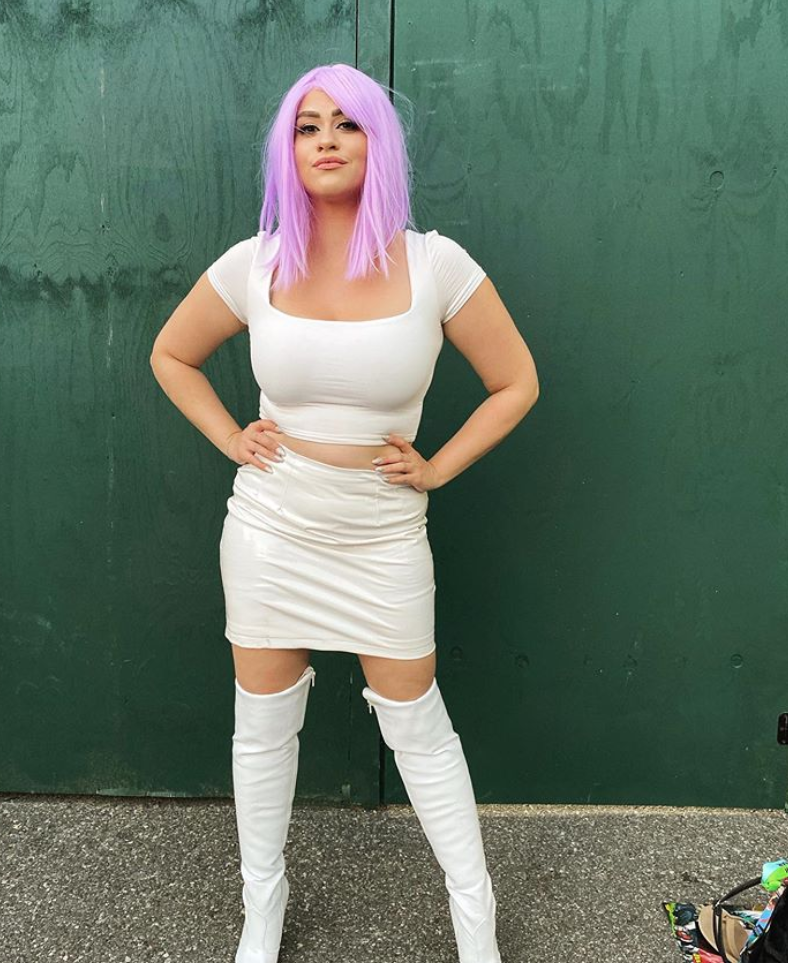 2020 has had us basically living out a Black Mirror episode right now. Might as well make it real to the max. While not the most amazing episode, Ashley O blessed our senses with her iconic looks and bops. "Her hair and outfit have a big 2000's vibe and it's overall a really trendy look," SFSU senior Michelle Johnston said. The styling and marketing for this episode make it one for the books. Ashley doesn't even exist and the woman has over 90 million Spotify streams. Pink Party City hair, a white crop top and shorts, and you've completed your mission of becoming the most recognizable Black Mirror character.
18. A plague doctor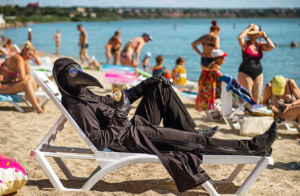 If you think about it, a mask will be slapped onto your costume no matter what thanks to Miss Rona. But if you go as a plague doctor, then it'll already go with your costume. Call us macabre but it seems like a fresh idea on how to stay safe during Halloween. On second thought, this doubles as a great way to stay safe at all times. With the pandemic exploding on such an international scale, nothing can stop us from running errands while wearing plague doctor masks.
19. Midsommar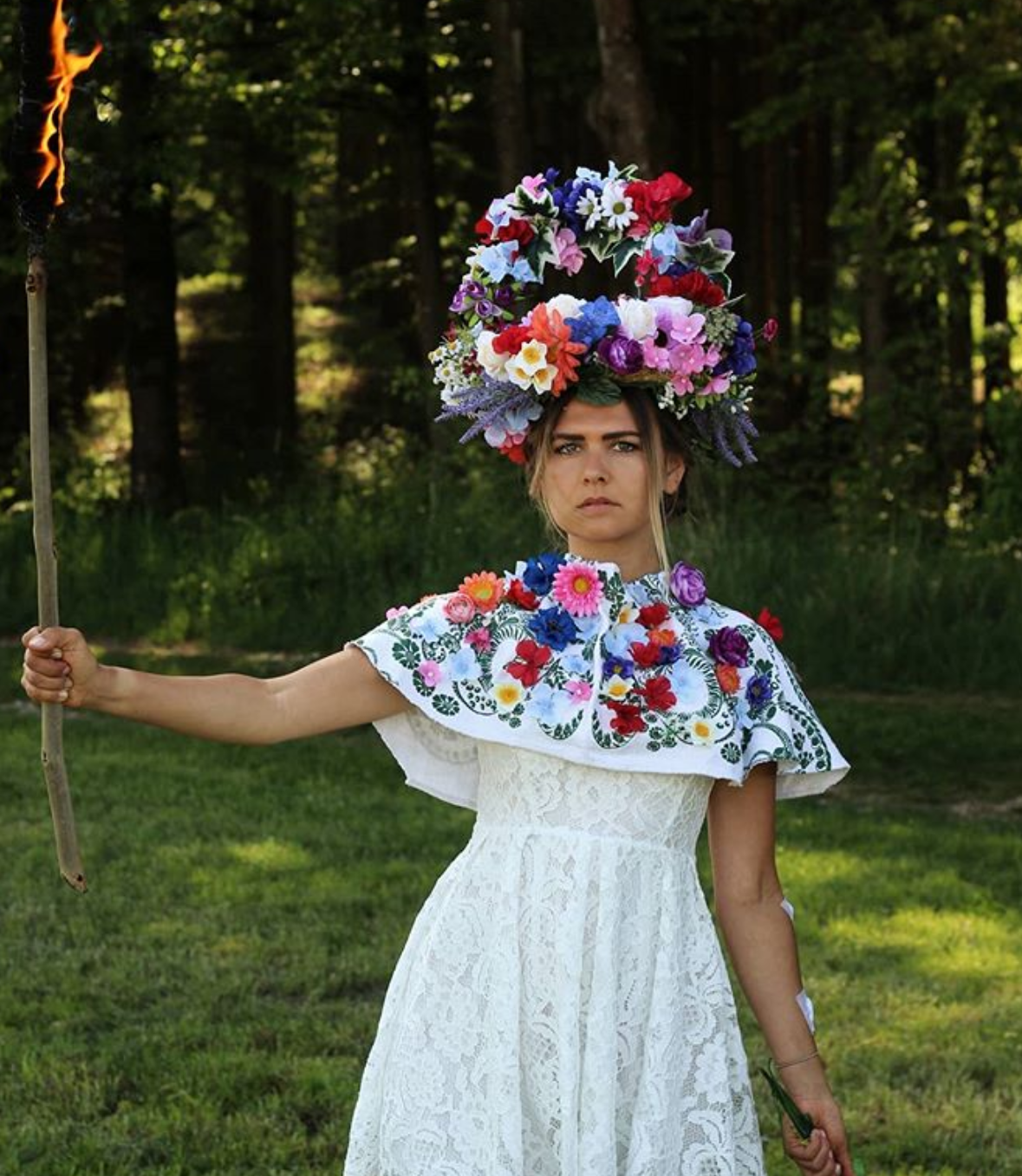 Scary thriller movie but make it aesthetic. You might think you look like a pure Welsh flower girl but that makes it all the more funny considering the actual content of the A24 horror movie. You can buy the dress for under $30 online and make the flower wreath quite easily at home. Destroy a fake bouquet in the name of indie movie horror aesthetics and transform it into your personal cult crown.
20. Post Malone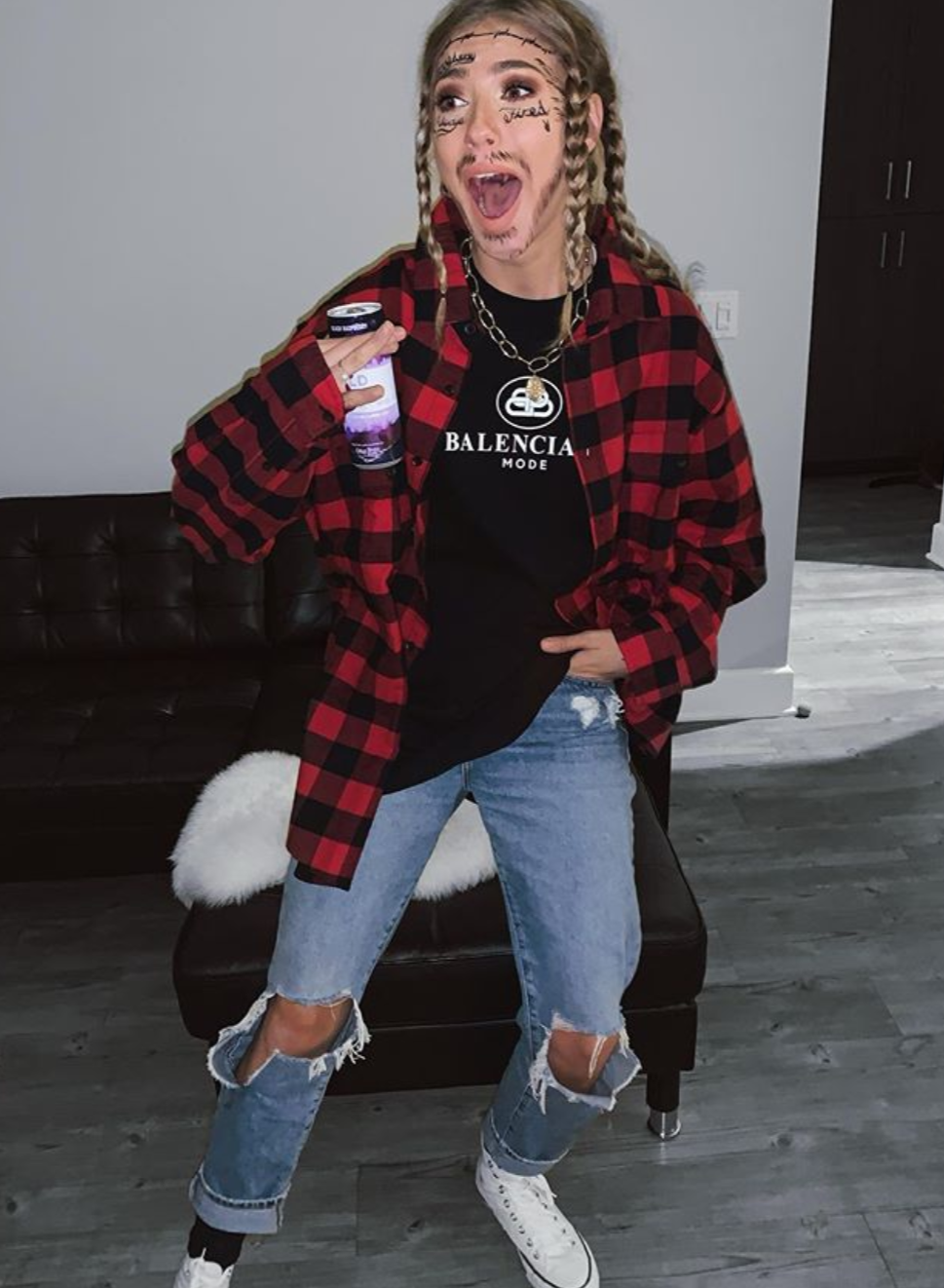 Challenge both your hair and makeup skills for this one. His face tattoos remain one of a kind so bless your hands if you plan to do this look in front of a mirror. You don't have to try very hard in terms of your clothing. As long as the braids and facial tattoos exist, you've done your job. However, writing eyeliner letters while only using a mirror sounds like torture. Maybe the Amazon costume route would work best in this case.