We all have that one friend who, no matter the conversation topic, will always find a way to interject and talk about their favorite movie. While we love them, we will never match their passion and excitement about film. If you are anything like me, giving gifts to these friends can be a challenging and often irritating task. You may never know whether your gift will be good enough or if they will actually enjoy it.
Check out 10 gifts gifts for movie lovers guaranteed to impress any cinephile.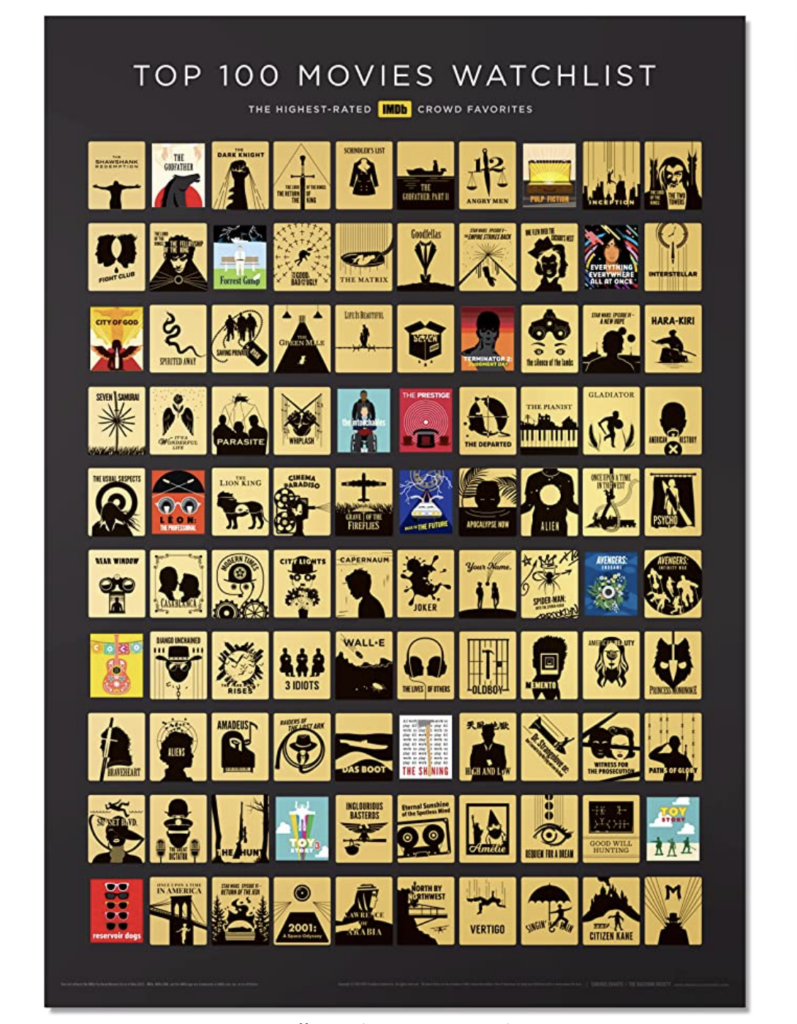 What makes for a better gift than something that serves multiple functions? This great poster available on Amazon displays IMDb's official top 100 movies with a fun twist. At first glance, it offers striking, gold artwork for each of the movies on the list. Once you watch the movies, however, you can take a coin and scratch off the gold foil to reveal colorful designs. Any movie lover would appreciate this thoughtful poster. It not only proves great to look at, but it also provides a way for you to keep track of your movie watching and have fun while doing so. Plus, it gives you 100 movies to pick from, alleviating the stress that comes with making decisions on movie nights.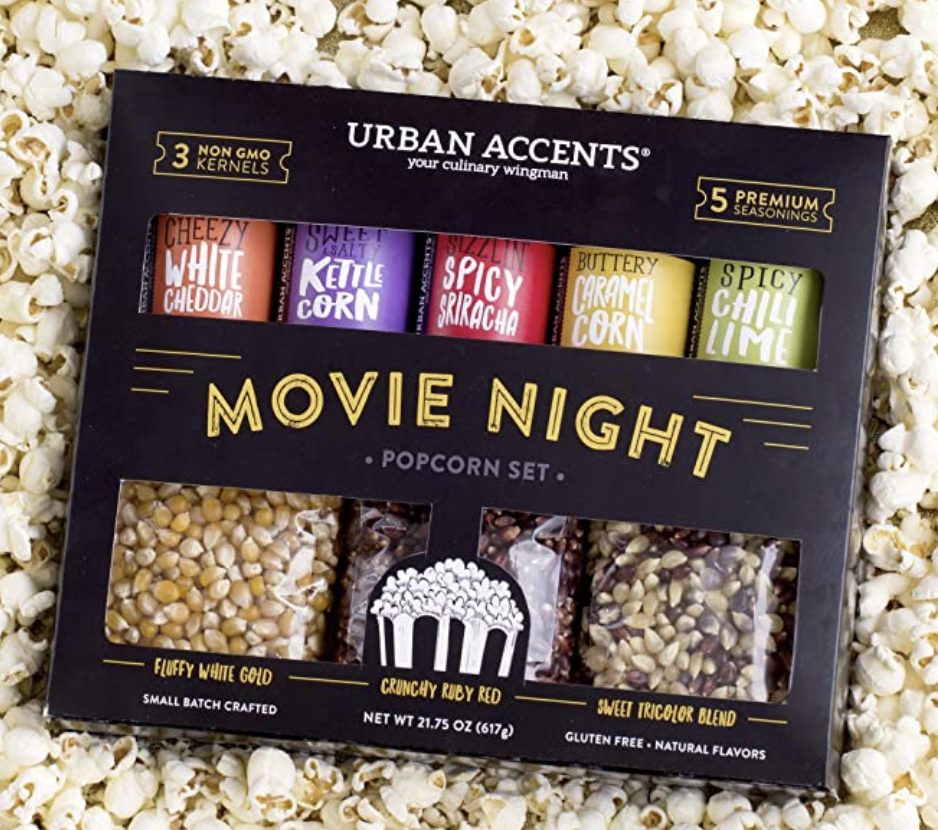 A movie night would not feel complete without popcorn. If you have a little extra money to spend this holiday season, you could gift someone a movie theater themed popcorn maker. Yet, if you want to stay on the more budget-friendly side, you can still find a plethora of options. This popcorn gift set includes white gold, tricolor and ruby red kernels. Additionally, it also offers plenty of seasonings, such as white cheddar, sweet and salty kettlecorn, chili lime, buttery caramel and sizzling sriracha.
"I think the best gift would be a movie night collection basket [with] popcorn, candy, [a] blanket [and] DVDs. It gives them [the] option to enjoy movies from the comfort of home," University of Wisconsin- Milwaukee sophomore Shannon Knowski said.
Looking to take this gift up a notch? Turn it into a basket with all the classic movie night essentials. Grab a popcorn bucket and fill it with colorful shredded paper. You can then throw in plenty of personalized items that the person will love, like their favorite candy, popcorn and snacks. A blanket and personalized cup also serve as great options.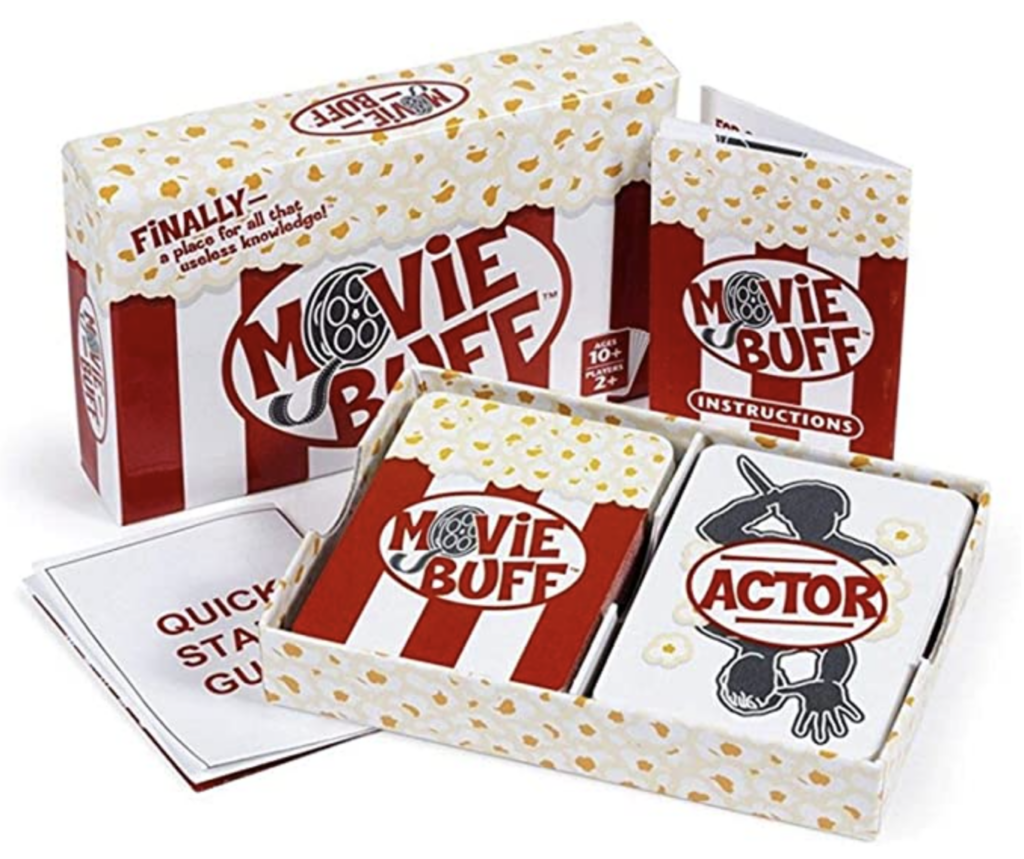 If the movie lover in your life enjoys showing off their film knowledge, you must consider gifting them a trivia game. Movie Buff supplies limitless fun for everyone to enjoy that never gets old. Since the trivia component of the game relies on individual movie knowledge, anyone can participate and have fun. As movies continue to come out, the possible answers increase, meaning that you never need to buy an extension pack or worry about getting bored of the same gameplay. Grab a group of two to sixteen individuals and see who has the most film knowledge in this fun, exciting game.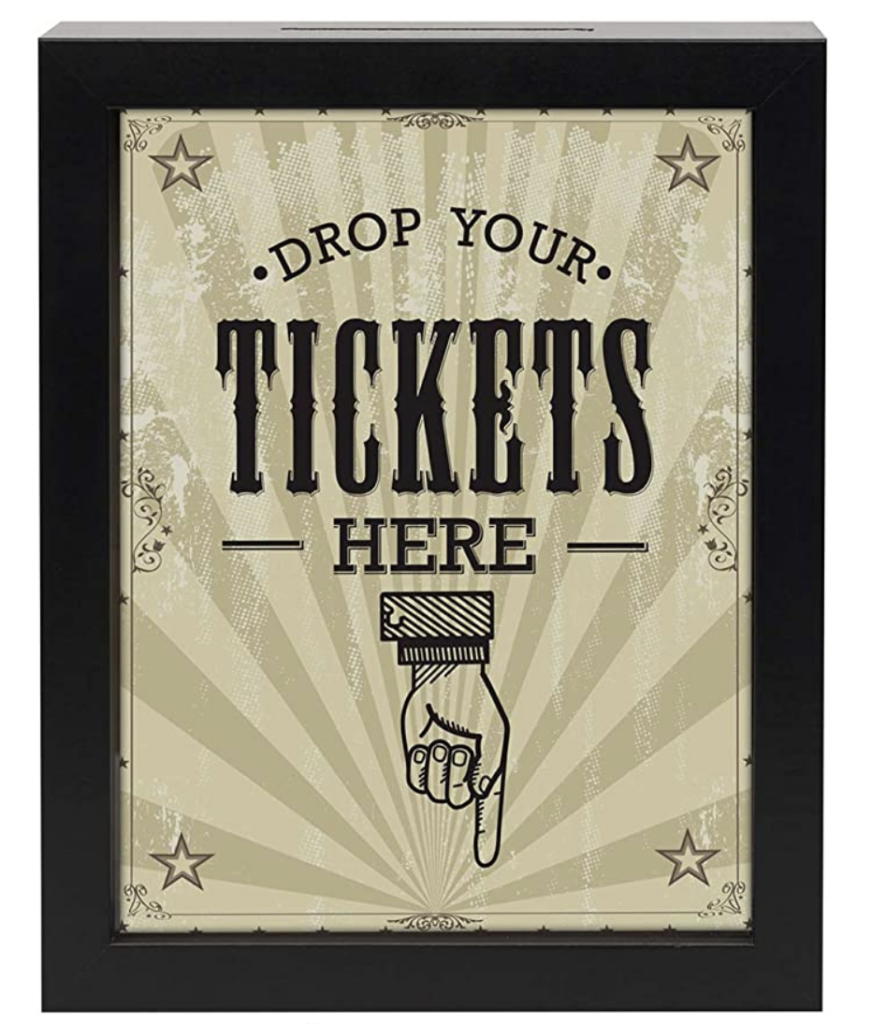 Every movie enthusiast experiences this. You eagerly wait for months, or sometimes years, until you can see that new movie in theaters that really caught your attention. This gift idea – which involves those movie tickets – can get approached in a few different ways. If you have a collection of tickets from movies you saw with the person, or you have time to save up tickets, you can showcase this collection in a movie-themed shadow box. Another option includes giving them a movie theater gift card in addition to the shadow box to go see movies together. That way you can watch the frame fill up and get reminded of all the great memories accompanied with each ticket. Either way, any movie lover almost always keeps their favorite film tickets, making this a great gift option.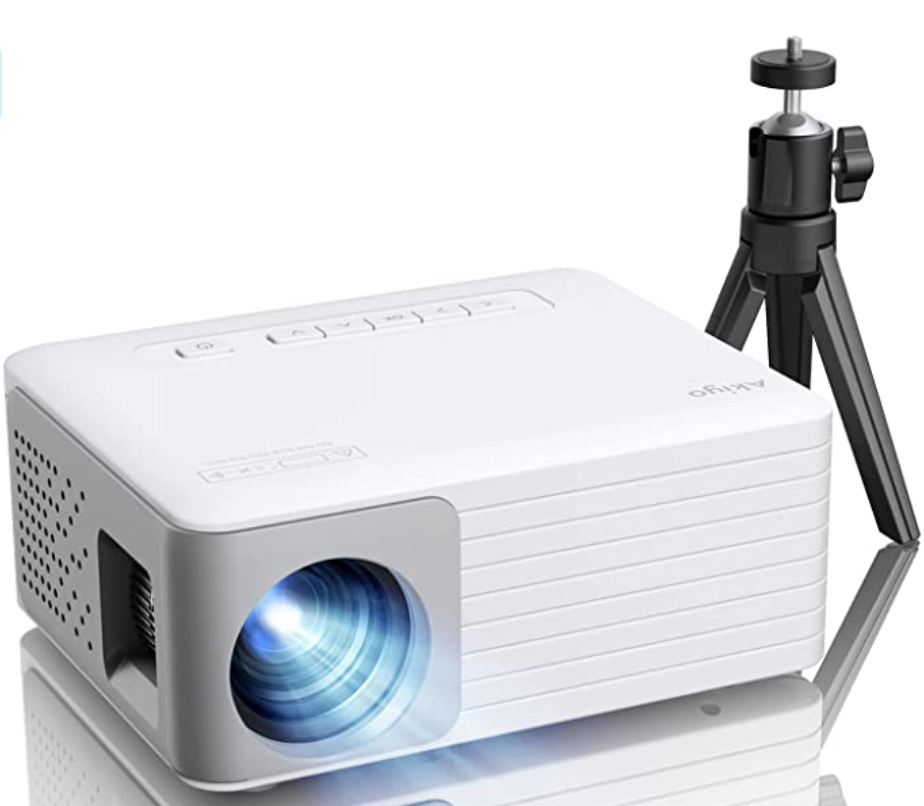 This holiday season, you can work to provide the movie lovers in your life the ultimate viewing experience. Sick of watching movies on the same screen? Then consider buying someone a mini projector that can display any movie you want at any time. Small projectors serve as extremely practical gifts for movie fanatics. This option on Amazon allows you to view movies in full HD with a screen size range of 32-150 inches. Plus, the projector itself is small enough to fit in your pocket.
"I think the best gift for a movie lover is something that will enhance the movie watching experience. This could be a blanket, popcorn, snacks or even one of those cute little projectors. No one watches DVDs anymore, so we can't really gift those anymore, so something that makes watching the movie more cozy is a good idea in my book," University of Wisconsin- Milwaukee freshman Lucy Kurowski said.
Buying someone a projector changes the movie game completely. You no longer get confined to a single room in the house. When the weather gets nice, take the projector outside along with some blankets and pillows. If you want to stay inside, make a comfy blanket fort and set up the projector in the most convenient place. Owning a projector allows you to enjoy great movie experiences conveniently, no matter where you go.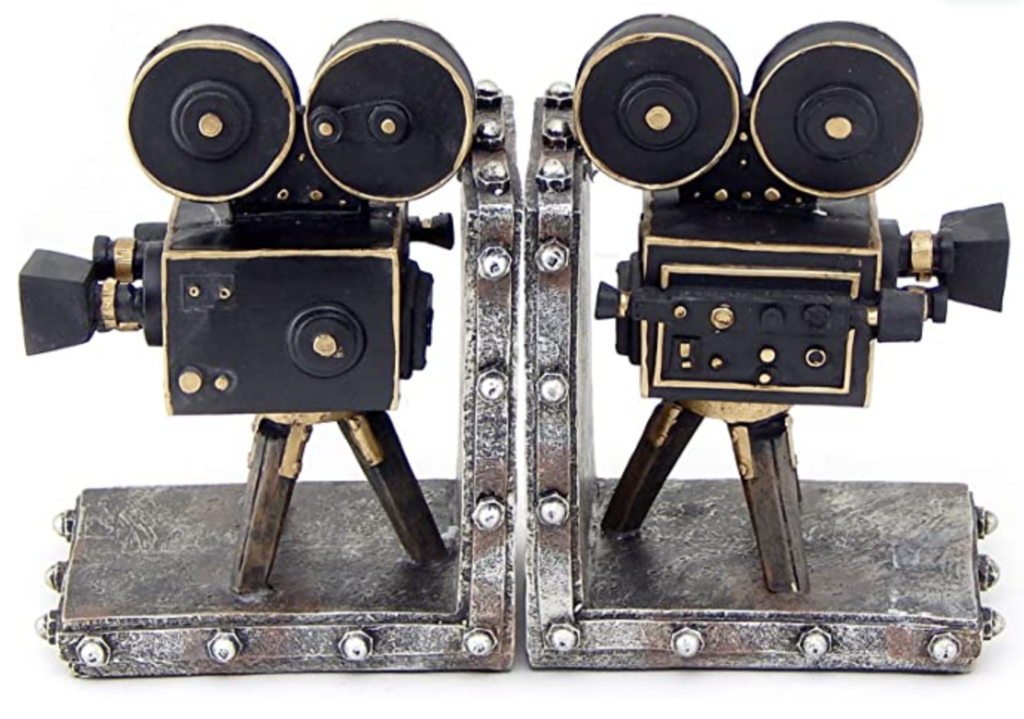 If you want the best gift for movie lovers who also love books, consider vintage film camera bookends from Amazon. These can add a great touch to any dorm room or apartment. Most college students have plenty of textbooks either way, so getting bookends allows them to organize their collection creatively. If you want to add more to this present, you could also add in a few of their favorite books that have film adaptations. Etsy also sells scripts of movies for those future screenwriters in your life to enjoy.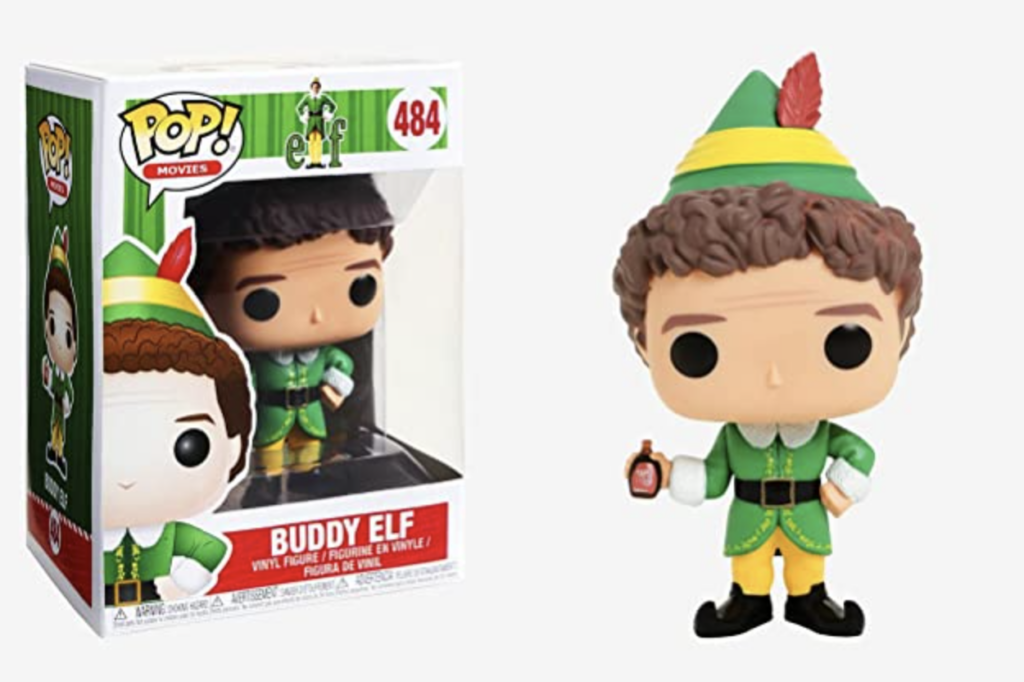 Funko Pop figures make great gifts for people of every age. With so many options to pick from, you will most likely find a character from nearly any movie you can think of. If someone already collects Funko Pop figures, get them another one to add to their collection. But even if they don't collect them, anyone would appreciate a cute figure of their favorite movie character as a decoration in their room. You can find Funko Pop vinyl figures both online and in stores like Target, Walmart and GameStop.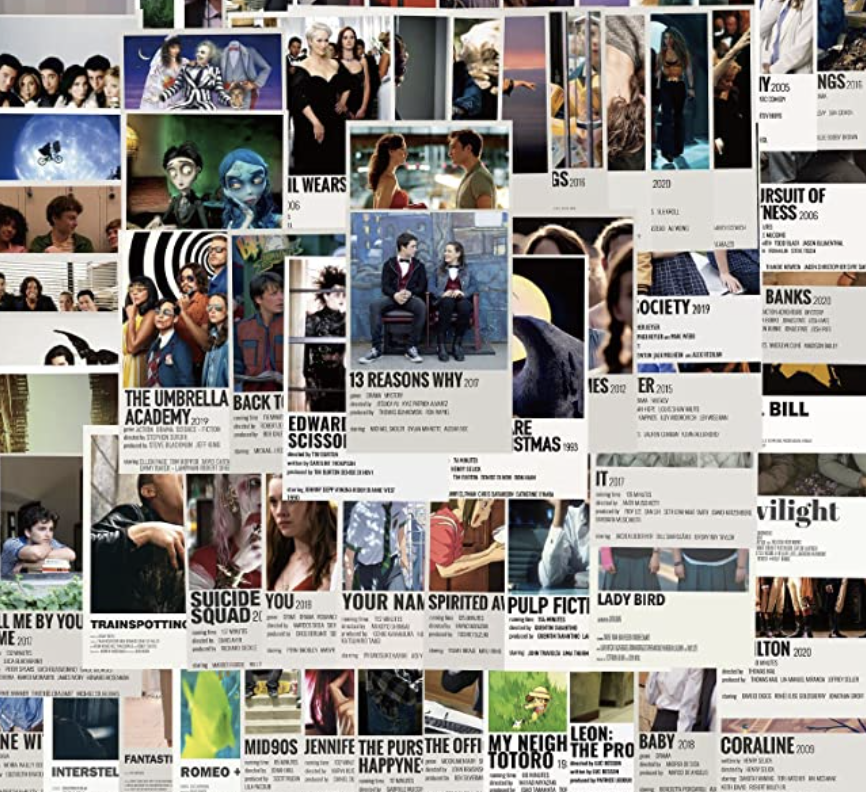 Stickers make a perfect gift for any occasion. Most college students who use electronic devices to take notes during lectures love to decorate them with stickers. Similarly, you will often find people carrying water bottles covered in stickers around campus. For those looking to spend the least amount of money possible, this works great. A personalized gift will definitely make someone smile.
"One of the best gifts for movie lovers is that of stickers of their favorite characters and films. Amazon has stickers of most movies and TV shows and Etsy has many more custom ones available. It's a budget friendly, personal gift," University of Wisconsin- Milwaukee freshman Lauren Glos said.
You can find plenty of options for stickers online. Amazon offers packs of general movie stickers or individual stickers based on movies of interest. Besides Amazon, Etsy and Redbubble also have tons of customizable options. If someone in your life really likes a specific movie soundtrack, you can get them a sticker of the Spotify link that directly opens the music. If there's a specific quote from a film that really stands out, you can probably find a sticker for that too.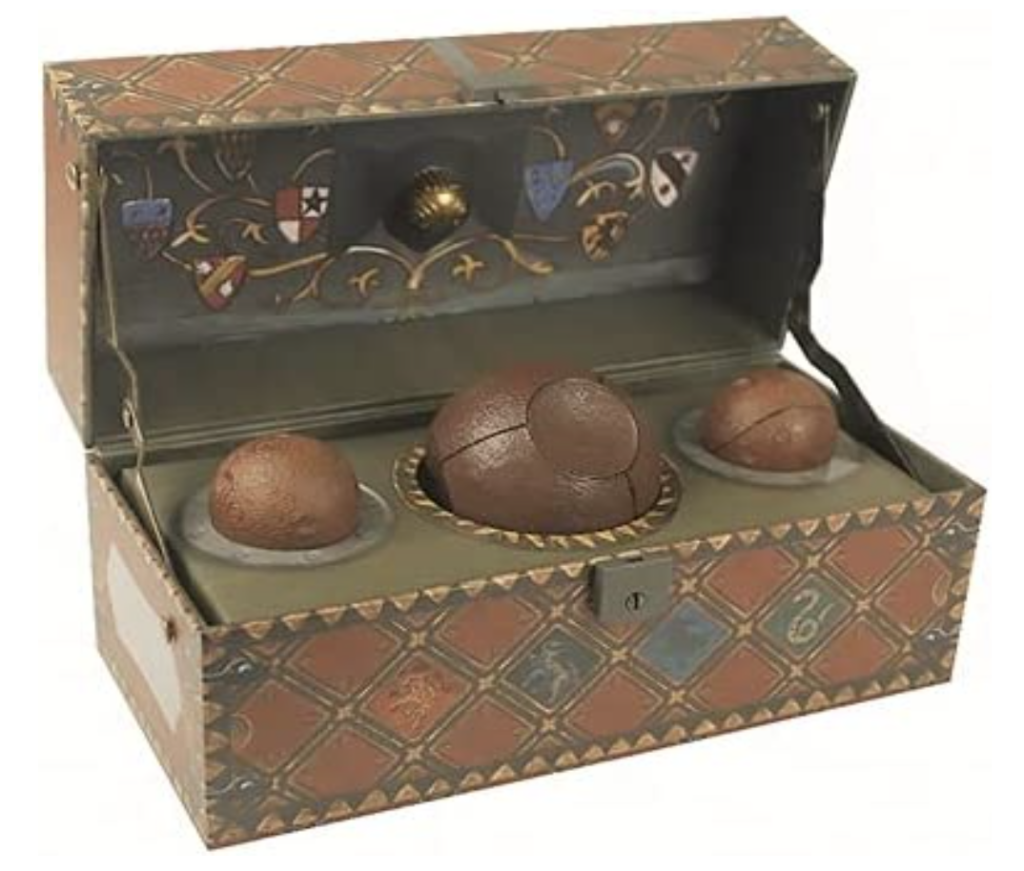 In my opinion, the best part of giving gifts remains the recipients' reaction to it. Obviously, you want them to love it. What better way to ensure this than finding a gift based on a movie, actor or character they absolutely adore? Just knowing that you took the time to search for something they'll love says a lot. For an extra sentimental gift, try finding an item reflecting a movie the two of you experienced together, a favorite memory or an inside joke. If their favorite actor has a personal brand, you can also buy them something from that. For example, Lady Gaga's beauty line Haus Labs, Selena Gomez's Rare Beauty or Seth Rogan's Houseplant.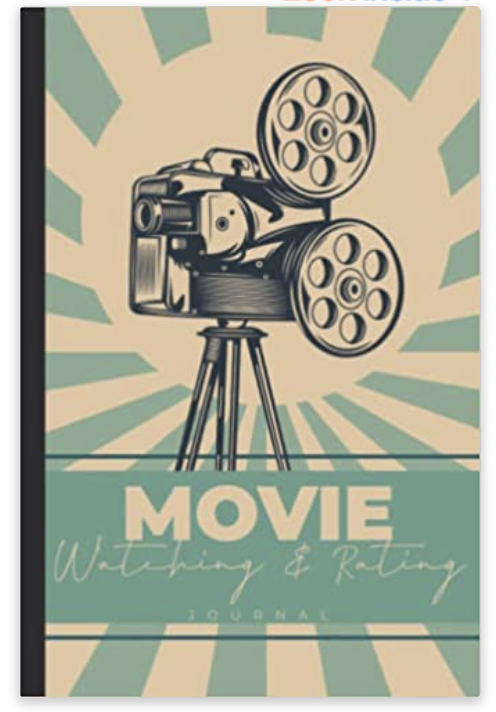 People who love movies most likely hold strong opinions about them. Why not give them a place to combine all these thoughts into one place? Recipients of this journal can use it for a plethora of different things. You can make a bucket list of all the movies you want to see and check them off as you go. You could write a review or analyze the content of films after viewing them. Consider using stickers and pictures to make a scrapbook of movie nights with friends. But no matter what they choose to fill the notebook with, journaling serves as a great stress relief – especially when you get to write about what you love.
11. A MoviePass subscription
Potentially the greatest societal achievement since Netflix, MoviePass allows its users to watch one in-theater movie per day. After signing up and paying online, all you have to do is wait. Then in two weeks, you will receive a MoviePass card in the mail. At which point, you are ready to begin watching all the new theatrical releases imaginable. "I love my movie pass. I go every day and while it doesn't cover 3D movies, it does let me see movies I would have never gotten the chance to see due to the high prices at the theaters," said Florida State University senior Cassandra Howard. Finally, we can all get ready for Oscar season without breaking the bank.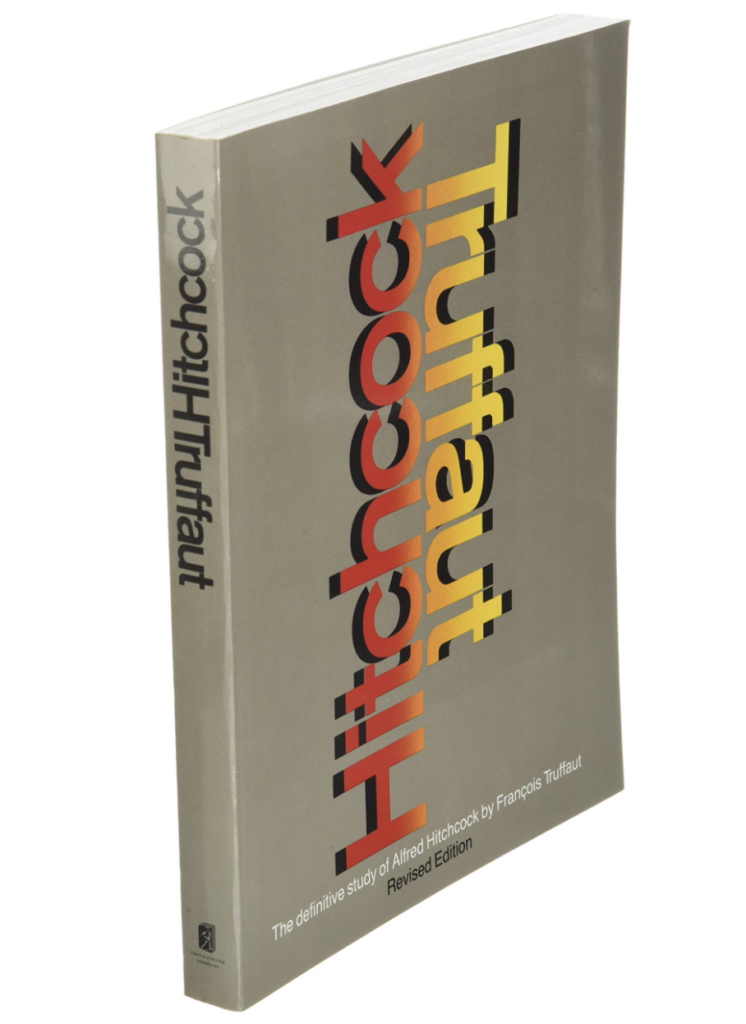 The quintessential book for any aspiring filmmaker or film enthusiast. "Every major director has read this book since its release. If you want to get into film, this is a good starting place," said FSU junior Henry Fisher. This book contains frame-by-frame pictures of important parts of the film so that one can examine the true role of the director within the film. In addition, the interview that Truffaut carries with Hitchcock engages and delights.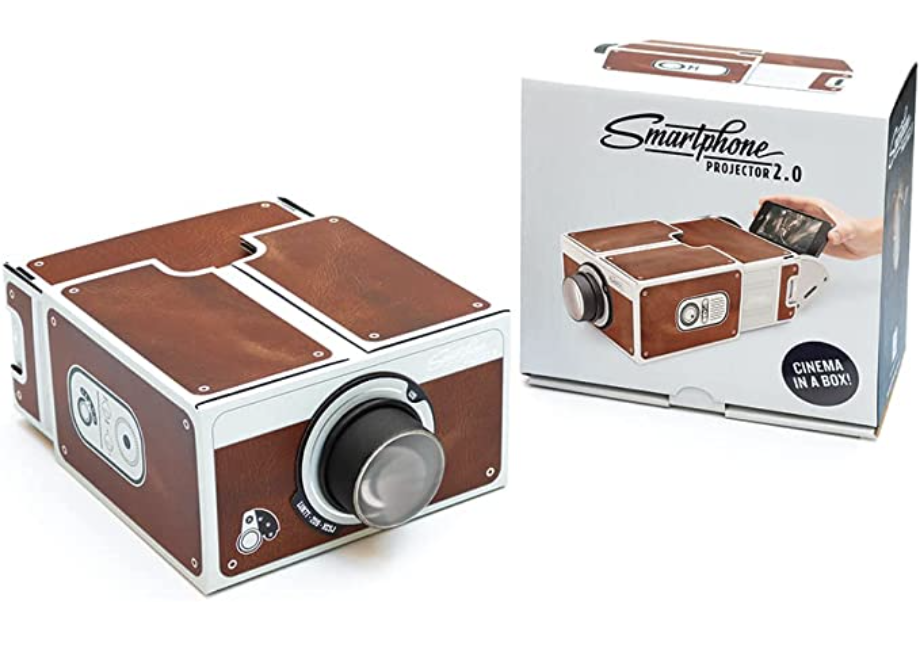 Not everyone can afford a 4K TV with upgraded soundbar and surround sound technologies. Like most college students, we always find ourselves looking for a cheap fix to our daily problems. A smartphone projector will change the way you view your streamable content. With only an empty wall, you are able to transform your apartment into a movie theater. Your dorm will quickly turn into the hot spot for a movie night among friends with this one.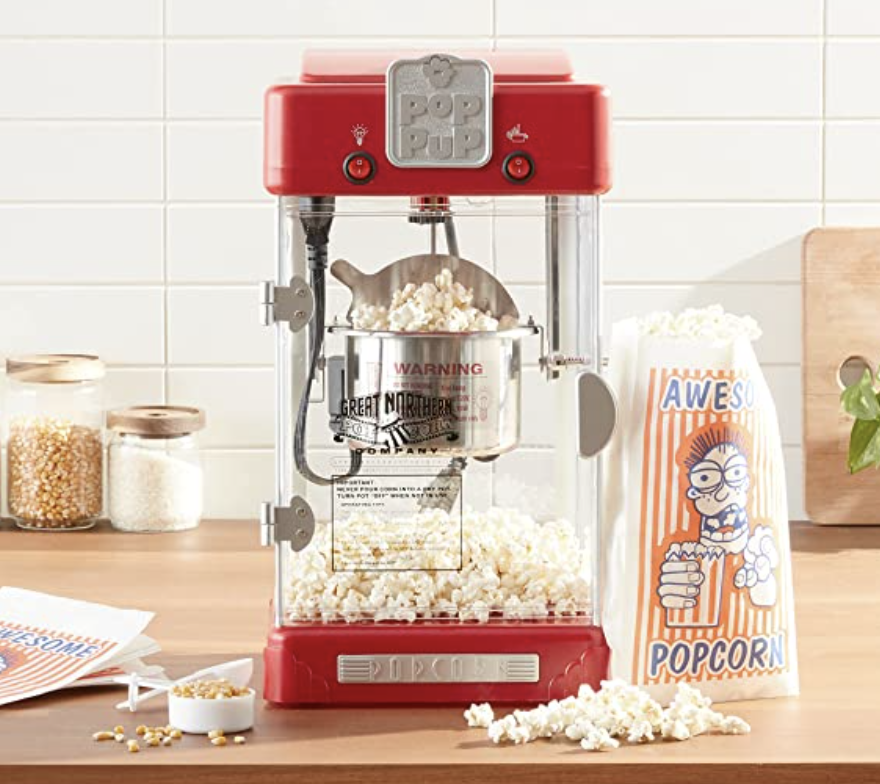 Sure, your movie-loving friend has memorabilia and probably an extensive Blu Ray collection, but how about you complete their snacking situation. Movie snacks are almost as important as the movie itself and no snack even comes close to the king of movie snacks: popcorn. Hot, fresh, buttery kernels popped with precision are a necessity for every movie aficionado.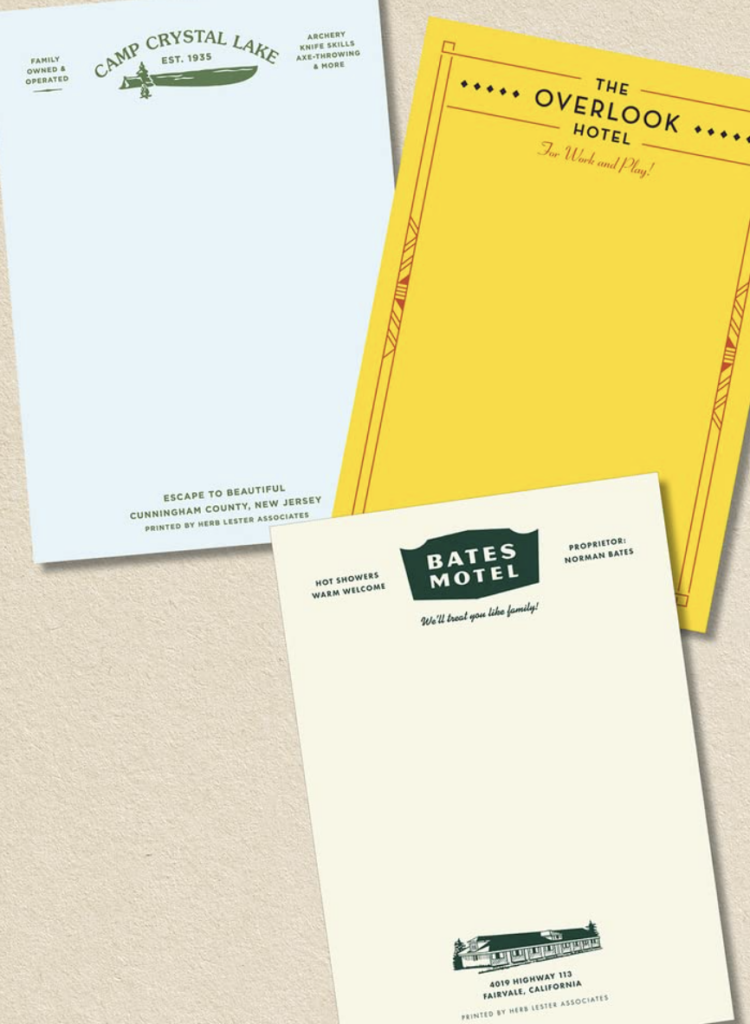 This whimsical gift will make any film lover giddy. With notepads from The Overlook Hotel of The Shining, The Great Northern Hotel of Twin Peaks, as well as The Taft Hotel of The Graduate, this gift set has it all. Leave yourself a less stressful reminder for that big paper due next week by using a notepad that reminds you of your favorite movie.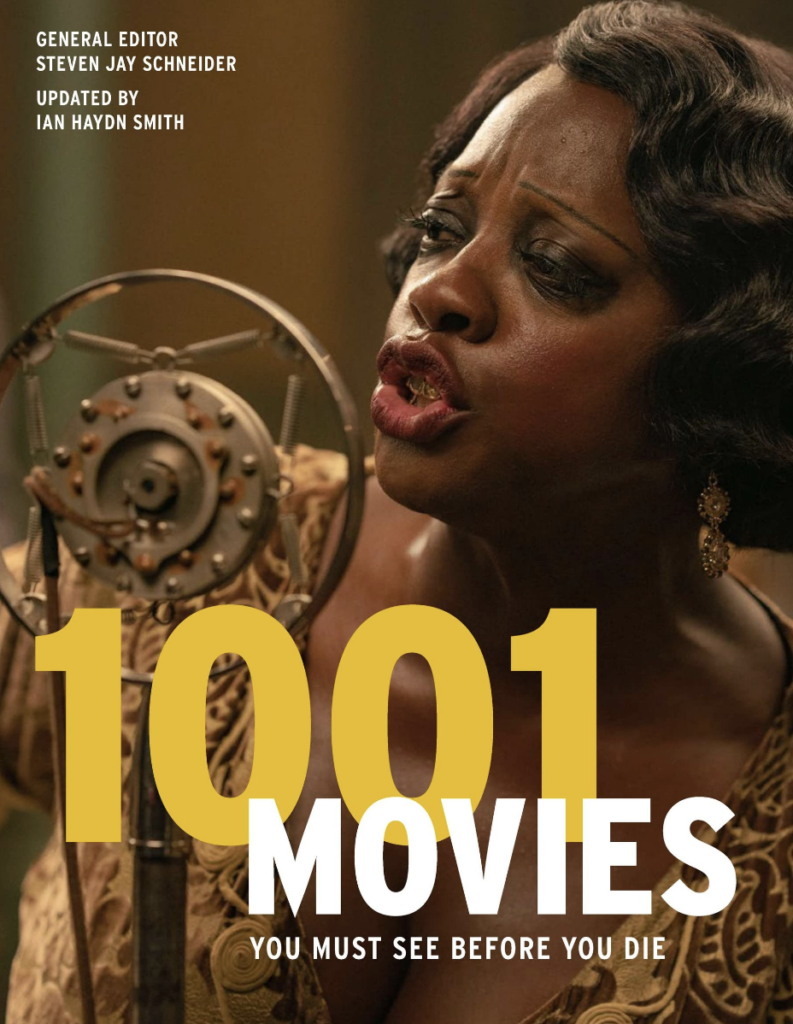 With so many great movies in existence, sometimes you don't know where to start. Luckily, author Ian Hayden Smith has done all the hard work for us. "I love this book. My parents got it for me for Christmas two years ago and I still haven't made it all the way through. The best part of the entire book is the trivia and behind scenes photos," said FSU sophomore Anna Sandberg. In his compilation, Smith lays out all the notable films since the inception of the form that any serious cinephile should watch.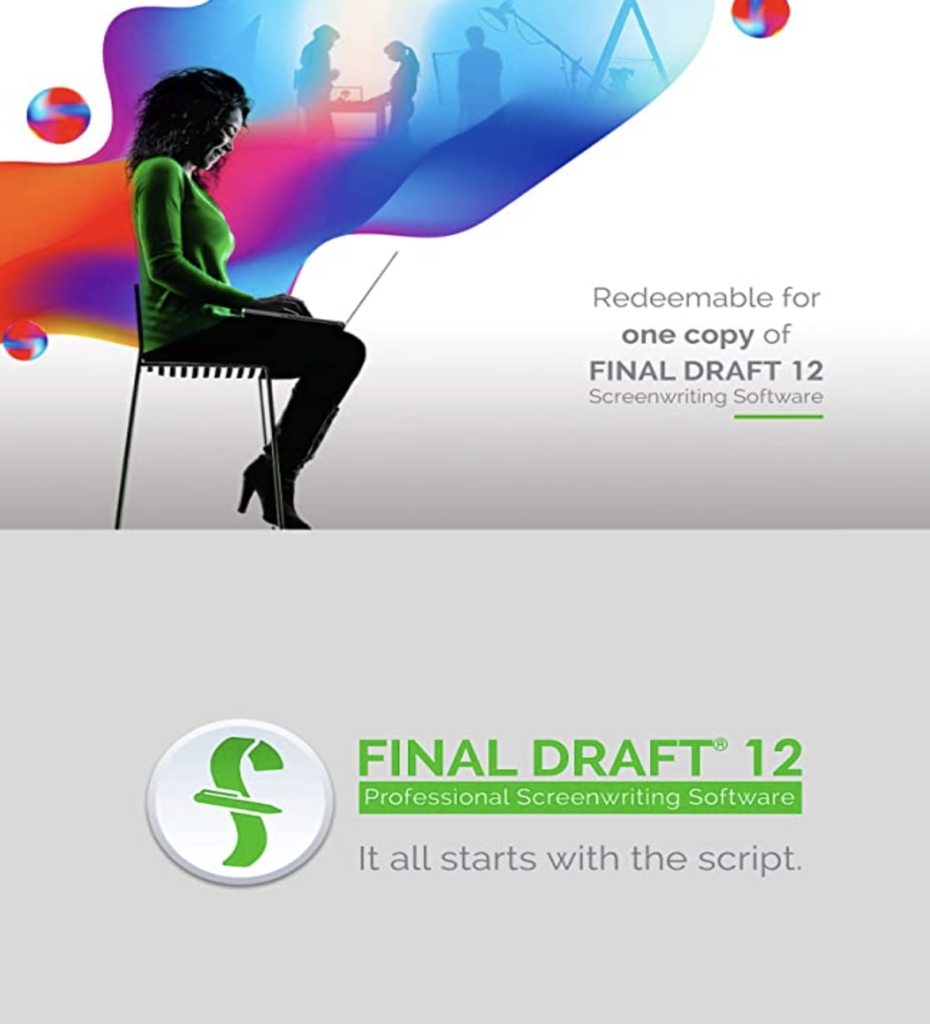 Let's get real, we've all watched at least one movie and said to ourselves that we could've written that. Now is your opportunity. "Final Draft is the industry standard among screenwriters. It takes care of all the clunky formatting that is required when you write a screenplay," said FSU sophomore Randal DuBois. This gift will offer your friend the opportunity to create their own movie where everything happens the way they believe it should. Jumpstart their career with this unique and helpful gift.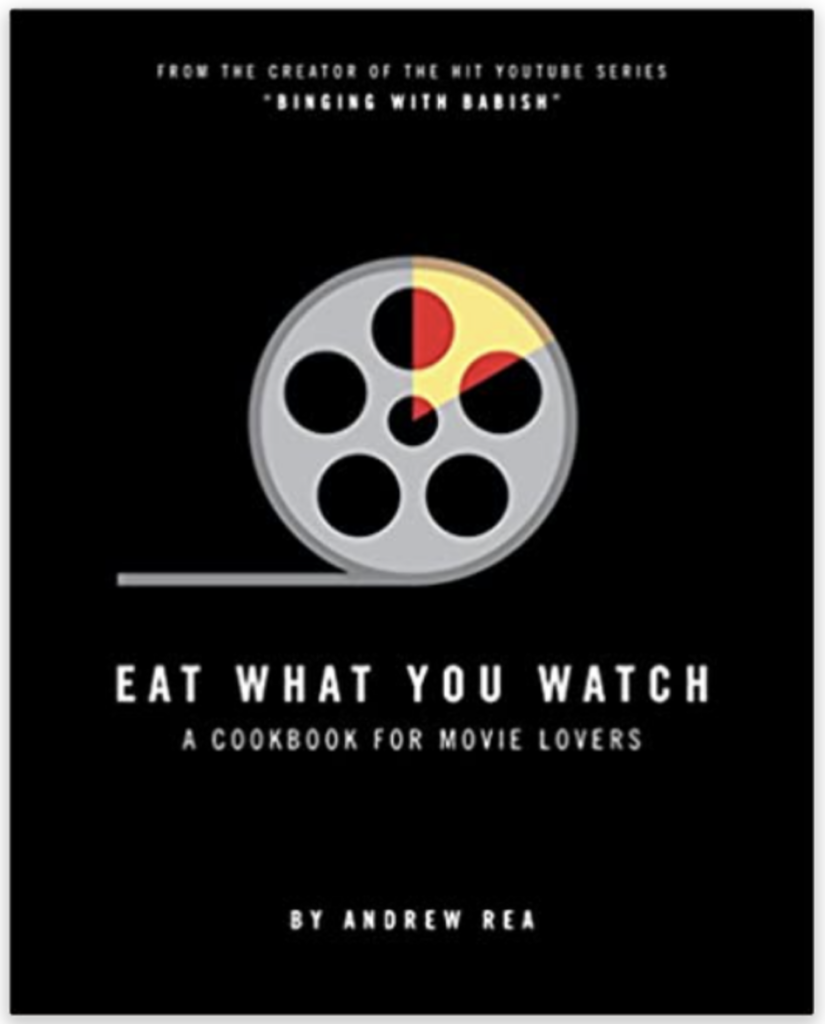 With recipes ranging from the orgasmic deli fare from When Harry Met Sally to butterbeer from the Harry Potter series to the Hawaiian Burger from Pulp Fiction, Youtube Star, Andrew Rea (Binging with Babish) covers all the bases. "Babish delivered for his fans on this one. He combined my two greatest loves and it is a masterpiece. My favorite part about the cookbook is not only are the recipes delicious but I can watch the movie it is from while I eat," said FSU freshman Sophia Nealon. This cookbook offers a unique perspective that every film enthusiast will enjoy.
19. A subscription to MasterClass
Ever expanding, the MasterClass courses have grown more and more refined as time goes on. Now offering classes taught by Werner Herzog, Martin Scorsese, Steve Martin, David Mamet, Judd Apatow, Ron Howard and many, many more. "Every class taught on this site is quality. There is so much on there that it is hard to narrow down what you want to learn. I did a little acting with Samuel L. Jackson as well as learned some basketball with Stephen Curry. You can't go wrong here, every class will teach you insider information that is so hard to come by," said FSU senior John Anderson. You can gift this wealth of information to your friend for only $180. At that price, your friend will be able to access every class offered and they could turn into the next big actor, cinematographer or director with you to credit for it.
*Updated November 15, 2022 by Maddie Bergstrom to include gifts 1-10