Telecommunications majors, in other words, the kids who only sleep by computers or with multiple scripts in their hands. Telecom production brings you your news, favorite movies, and TV shows (AKA Game of Thrones or New Girl, depending on your taste). Success in this field is extensively connected to work experience, but fear not, students in the major will already be getting plenty.
What You'll Be Doing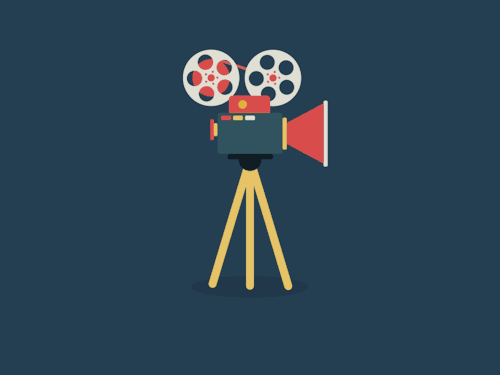 As a telecom production major, you're expected to work towards becoming well rounded. You'll have the chance to explore multiple positions behind the camera, whether it's lighting director, floor manager, or cameraman, etc. Aside from that, you'll learn not only how to write for TV and film, but also for news, commercials and PSAs, among other fields. Besides education on the mechanics of bringing a production to life, this major offers an education in the other aspects of media, including media ethics and media programming. These other courses offer students the opportunity to find their niche in a gigantic industry.
Upsides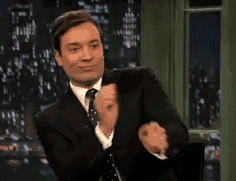 1) "The upside were those two years that I got to make mistakes and learn from them without being fired and out of a job. I could go into class the next day confident that I won't make that mistake again, while also having no fear to make a different mistake." – Melissa Grafton, University of Florida Class of 2015, Freelance Camera Operator
2) "The fact is telecommunications is so broad is a plus. It's one of the few majors that actually gives students options after they graduate. They can use a telecom degree for advertising, writing, filmmaking, radio, acting, news, producing or even marketing. Telecom focuses on communication while providing many different routes." – Anel Henry, University of Florida Class of 2015, Freelance Actor
3) "With all the telecom production classes I took, my technical skill level obviously sky rocketed. But so did my ability to tell stories. I was equipped to work with a classic movie script or in a studio production, or even produce animation. I feel like a well-rounded storyteller with skills in multiple platforms. A plethora of opportunities are available to me because of the diversity of my skill set." – Ruchika Agarwal, University of Florida Class of 2015
Downsides
1) "Graduating with a degree in any of the arts is unstable, but that's nothing new. The downside to my major is that I spent two years in a classroom when I could have gained real world experience in the film industry. Now that I'm out of college I see that this degree is just that…a degree. It's not like med school where there are pre-requisites to the next step." – Melissa Grafton, UF Class of 2015, Freelance Camera Operator
2) "In a world where communication is key, who you know has become more important than what you can actually do when applying for jobs. It's a major that takes away from its own importance. There's no right way to get a job and climb the career ladder if quality can so easily be trumped by connectivity." – Anel Henry, UF Class of 2015, Freelance Actor
3) "The downside would be that I am a jack of all trades, but the master of none." – Ruchika Agarwal, UF class of 2015
Career Opportunities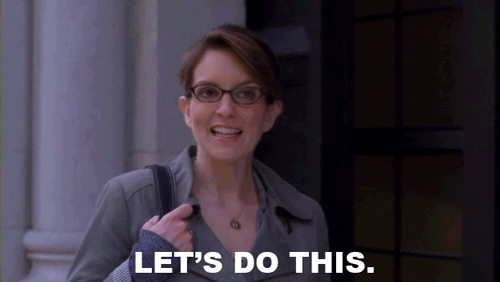 Telecommunications production is very much a "people person" job. It involves networking, regardless of what type of position you hope to find. In this day and age, networking is everything. The degree prepares you for multiple paths you can take in the work force while allowing you to live your childhood dreams and work in the media industry.
Director
Hollywood. Everyone's first thought when the word director comes to mind. This position, however, extends to many more types of media work. Besides TV and film, a director can do freelance work for companies looking to promote their organization or train their employees. The director is in charge of bringing their vision of a story or plot line to life. He works closely with the cast and crew, making sure everything is according to his vision. Major perk: possibly meeting your celeb crush on a project.
Journalist
Journalists are the eyes and ears of the public, informing viewers on current events and social and political issues. The field can range from hard-hitting news stories to entertainment articles in online magazines. Either way, this career choice involves keeping up with all the latest trends, events and researching every topic in depth. Who doesn't want to be the first person to know everything?
Video Editor
This is among the more challenging, yet adventurous job opportunities. Video editors can work on films, TV shows, promo videos and commercials. This position involves more than just cutting and putting scenes together. It's the editor's job to follow the director's vision, while ensuring the actors look good and the story flows. Special effects, music insertion, proper color balance and any postproduction changes are completed throughout this process. So basically, he's the badass that audiences depend on to make a movie kick ass.
Radio Personality
The on-air talent position involves knowledge and utility of the soundboard. Radio personality' job duties include preparing and delivering news, sports, weather reports and sometimes commercials or public service announcements. They must identify themselves with current trends and provide entertainment on multiple topics, including music and movies, and interview celebrities to keep listeners interested in the programming. You can thank radio personalities for making that commute home less like an escape from hell.
Program Director
Whether it's ABC, CNN, Lifetime or the National Geographic channel, every network needs a programming crew. The programming director is in charge of planning and scheduling the channel's programming and event coverage based on the length, availability, ratings, viewer demographics and audience demand. He works with other departments to coordinate coverage of sports, news, live events, movies and TV shows. Finally, the power is in your hands.