The growing presence of women's studies programs enables each new generation to take another huge step towards equality. This major centers around those passionate about social change. Think of the endless career opportunities; those in this program find themselves growing into social workers, lawyers, politicians, public relations directors, business owners, psychologists and more. Learning about the history of gender roles and how women can break through stereotypes provides a foundation for how to work alongside others, as well as how to stop putting limits on yourself. These ten schools offer top-notch programs that include various course selections based on the college's requirements, internship opportunities, qualified faculty and influential alumni. Let's not forget the students – the real pride of these colleges. These empowered young adults use their education to format change and advocacy. 
Check out these 10 campuses that provide the foundation of equality and activism to all students. 
Throw your sunglasses on and head over to California for the college experience of a lifetime. Located right near San Francisco, this west coast Women's Studies program gives students the opportunity to build an individual area of study around a central focus that fuses with coursework from other departments. Stanford's Feminism, Gender and Sexuality program offers a summer internship program through the Clayman Institute for Gender Research. This institute formed when a small group of faculty and students invested in research on women searched for a place to target intergenerational mentorship. 
Stanford's course catalog includes classes from Chinese Biographies of Women, which analyzes the two-millennia long biographical tradition inaugurated by Liu Xiang, and Men's Violence Against Women in Literature, which uses literature to inform and deepen our understanding of oppression. Famous actress and businesswoman Reese Witherspoon briefly studied at this private university before pursuing her acting career. After making it in Hollywood, Witherspoon proved to studio executives that the market for female-driven films existed. In 2016, she formed the media brand Hello Sunshine, which centers on storytelling, creating and discovering content that celebrates women. Follow in Reese's footsteps by starting an empowering brand of your own.
9. Duke University
Putting the success of its sports teams aside, students at Duke University waste no time while studying. They dive straight into concepts of identity and the impact of gender on society. The director of Duke's Gender, Sexuality and Feminist Studies program, Priscilla Wald, focuses her teaching path on the intersections among the law, literature, science and medicine. She currently works on Human Being After Genocide, a study interested in the conceptions of human beings following the scientific and technological innovation brought about by World War II. "All of our core faculty hold PhDs in different disciplines, which means that we all approach the study of gender, sexuality, and feminism from different and diverse perspectives. Nearly all of our classes are small seminars, and our faculty take pride in our student's outstanding and original research," Professor Gabriel Rosenberg said. 
Considering a business minor? Skip the business classes and take the course Women at Work: Gendered Experience of the Corporate Life. In this course, students analyze gender, class and race in contemporary business organizations and the roles that men and women serve within them. The students here work hard to achieve success in both society and their careers. Sanford Women in Policy, a graduate student organization, creates opportunities for fellowship, leadership and professional development by hosting discussions with speakers, workshops, and social and networking events. SWP welcomes everyone, regardless of race, gender, age, nationality or sexual orientation. Duke University aims to provide all students with opportunity. 
8. Vanderbilt University
With hardworking faculty and a plethora of student organizations, Vanderbilt's Women's and Gender Studies major works to tie in intellect and activism. Elizabeth Covington, the associate director of this program at Vanderbilt University, wrote articles for the Genre and Journal of Modern Literature. Currently, she works on her book about experimental psychological theories of memory and the emergence of modern literature in Britain. The Margaret Cuninggim Women's Center actively resists sexism and oppression through research and educational programming. Serving as the Dean of Women from 1966 to 1973, Margaret Cuninggim witnessed the lines between gender start to blur. By the end of her term, there were no longer separate deans for men and women. 
Vanderbilt University offers student organizations that focus on giving back to the community and implementing societal improvement. Life to Love advocates and raises funds for the education of women worldwide, while the Vanderbilt chapter of She's the First provides leadership opportunities, community and a sense of global citizenship as young people fundraise for scholarships for underprivileged girls. Vanderbilt's philanthropy pertaining to the growth of women without opportunity proves that this university sets foot on the path towards change. 
Name something more important to college students than finding a job following graduation. I would assume you can't. Amherst College serves to provide you with the tools necessary to obtain a career. This school offers a summer internship at the Miami Workers Center, the leading social change organization for social, racial, economic and gender justice in Miami, Florida. Amherst doesn't stop there on the road to opportunity. The school also grants students paid internships at the Reproductive Right Activist Service Corps. This ten-week program places students around the country at reproductive rights and social justice organizations. All members receive a $3,500 stipend and complete intensive training at the annual Civil Liberties and Public Policy conference. 
If you choose to attend this college, join Amherst Women in Computer Science, which organizes workshops and trips to conferences for women in tech. Does it bother you how often women in STEM get overlooked? Check out the Association for Women in Science. Famous alumni include poet/writer Emily Dickinson. Her honest writing proves her to be an early feminist voice, especially through the work "But I Could Not Stop For Death." If being one of the most successful poets in the entire world sounds appealing to you, apply to Amherst. 
6. Johns Hopkins University
Believe it or not, you don't need to pursue a career in medicine to go to Johns Hopkins. This university focuses on culture throughout its gender studies program. JHU teaches about cultural differences through the course Sex, Law and Islam, which uses anthropology and history to examine how understandings of sex, sexuality and gender have affected the way people think of Islam. Women & Modern Chinese History examines how writers, politicians and scholars have represented women's experiences for their own social agendas. 
Co-director of the Women's Studies program, Katrin Pahl earned the Best Article in Feminist Scholarship Prize from the Coalition of Women in German for "Transformative Translations: Cyrillizing and Queering." This paper addresses the differences in mobility between queer sexualities in an era of labor migration and globalization. Interested in a group involving advocacy? Hopkins Feminists Club serves to establish gender equity, awareness, safety and empowerment across the Johns Hopkins campus. Specific to gender rights, The JHU Voice for Choice uses the power of education and activism to promote the idea that women can and should make their own reproductive choices. Johns Hopkins sets out to be all-inclusive and provide equal opportunity to all students by offering a summer internship program that provides a 10-week experience in research labs and a stipend of at least $3,000 to students of diverse backgrounds. This Maryland school prides its program in jump-starting intellectual discussions when it comes to studying gender. 
5. University of Pennsylvania
Go Ivy! The student body of this prestigious university considers themselves the leaders of tomorrow. UPenn offers the essential undergraduate courses, Gender & Society and Intro to Queer Theory, as well as some classes that seem a little unearthly. In Witchcraft & Possession, students explore the world of witchcraft from the persecutions of the seventeenth century to the rise of Wicca in the twentieth century. Outside of the classroom, students focus on empowerment. "Global Women Empowerment is an organization dedicated to empowering women around the world through healthcare, education and self-sufficiency. From its inception in the fall of 2017), it has been able to raise a total of $1525 for various organizations aligned with its mission, as well as spread the word about these causes," Alexandra Siwulec, co-founder of Global Women Empowerment said. Seeing women create such an important student organization proves how gender won't stop us from rising up. 
Meanwhile, OWN IT UPenn conducts a series of events, summits and opportunities to motivate and connect young women. The 2019 all-inclusive summit entitled Penn Women's Empowerment Conference consisted of panels designed to inspire, teach and empower. Prominent panels included "The Power of Speaking Up: Women in Activism"  and "The Power of Discourse: Women in Media." The Gender Studies program at UPenn uses its funds to provide grants to undergraduates to support research–related expenses. In 2018, Princess Aghayere and Summer Kollie received grants from the Gelfman International Summer Fund for research on "Promoting Education and Cultivating Empowerment (PEACE) through Girls Basketball." After completing this program, female students truly understand what empowerment feels like. 
4. University of Michigan – Ann Arbor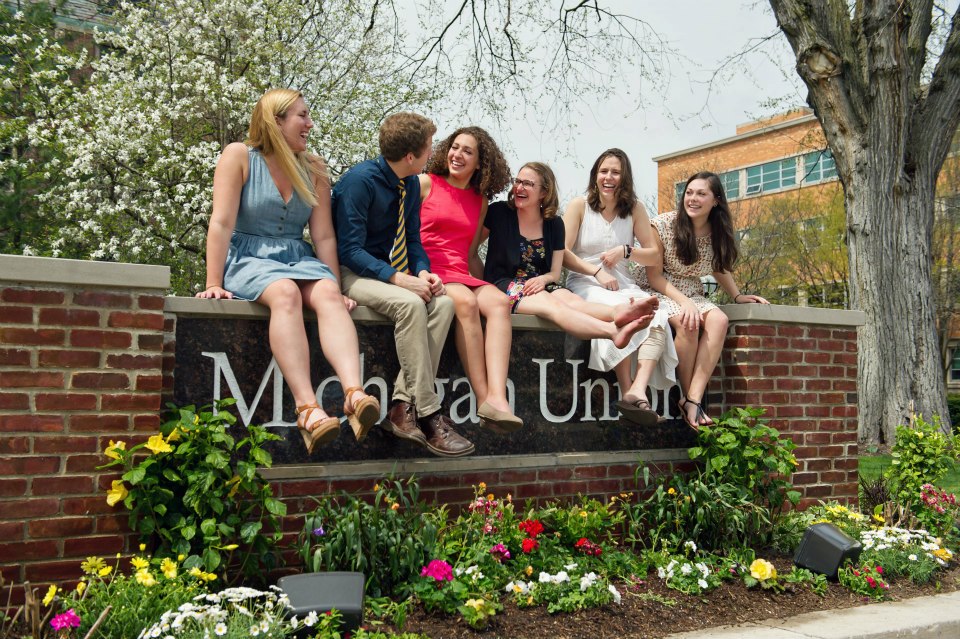 Material Girl or not, students looking to dive into the field of Women's Studies receive a top-notch education at the alma mater of the Queen of Pop herself. University of Michigan's all-inclusive Gender and Health major contains coursework such as Writing by Women of Color and Women in the Ancient Mediterranean. These classes alone demonstrate how this university educates its students on females of all races, from all geographic areas and time periods. "The coursework and resources available (especially the clinical health professors) provide a space for real-life feminist issues to be mulled, internalized and advanced. While all of the coursework is not necessarily clinical in nature, by weaving pragmatism and realism into each course, it is inevitable to take what you learn in the classroom and live it every day in the real world, no matter where you end up," graduate Rachel Lappin Scheinman said.  
Women in all fields can find their niche with student organizations like Women in Mathematics, Michigan Business Women and Society of Women Engineers. "Our WS department is most unique in the number of clinical health professors (e.g., physicians, nurses) who teach and participate in all aspects of the department, including in the development of many of the gender and health courses needed for our major. While other WS departments may have gender and health courses, none have feminist physicians and nurses developing and teaching the courses," Carol Boyd said, professor of Women's Studies at the University of Michigan. Students also participate in the clinical side of Gender Studies through the Women's Organization on Rights to Health, where members confront prevalent women's health issues and enact change at various levels. 
3. Dartmouth College
Passionate about politics and activism? Another Ivy to make the list, Dartmouth offers courses that target the political aspects of Women's Studies. Women and American Radicalism Left and Right studies the difference in women on both sides of the political spectrum. Dive into the #MeToo movement with #MeToo: Intersectionality, Hashtag Activism and Our Lives. The founding director of Dartmouth's Gender Research Institute, Annabel Martin, currently studies the cultural context surrounding the end of ETA terrorism in Spain and will include this research in her current book Rest in Peace: The Basque Political Contours of the Arts.
 This New Hampshire college provides opportunities to women in all fields and of various cultures. Dartmouth student organizations focus on the progress women make within their specific field. The Association for Women in Mathematics creates social spaces for women in math to help further each individual's education. Women in Business provides women with access to research while leading them to achieve their dream careers. The culture-specific Black Girls are Magic dedicate themselves to creating a safe and nurturing space for black women. For those in the STEM field, Dartmouth's Women in Science Project (WISP) Research Internship Program matches undergraduate women with faculty members in science, technology, engineering and mathematics disciplines to provide each student with hands-on experience to supplement their science education by developing research skills and an understanding of career possibilities.
2. Swarthmore College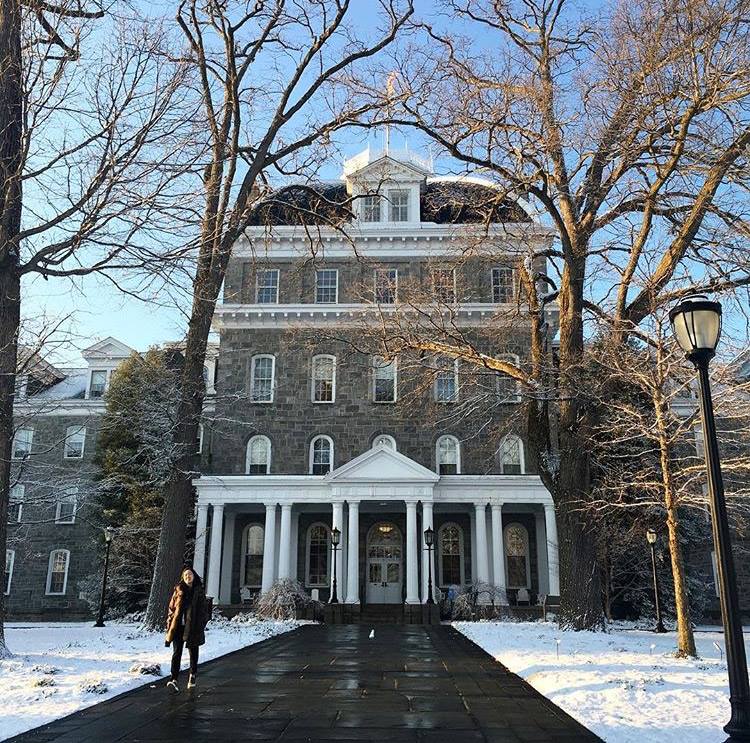 One of the earliest coeducational colleges in the U.S., Swarthmore taught Sally Ride, the first woman in space. Alice Stokes Paul also received a degree from this Pennsylvania school and she eventually led the campaign for the 19th Amendment, which granted women the right to vote. Students grow into leading activists here at Swarthmore. Through the Richard Sager Internship, one lucky student works with a non–profit organizational host whose mission focuses on LGBTQ issues. While this opportunity only benefits one student per summer, students applying as a result of their academic involvement in the Gender and Sexuality Studies program may earn the chance to be funded through a Nason grant. This helps students who propose to do work relating to their academic studies. Bakirathi Mani, an associate professor, wrote Aspiring to Home: South Asians in America which examines questions of identity and belonging on immigrants of India, Pakistan and Bangladesh. Coursework in this major includes Jane Austen, where students study Austen's work as a response to politics and philosophy in society. Passionate about protecting the planet? The course Ecofeminism(s) focuses on ecological feminism's from global perspectives and approaches to human rights, environmental and climate justice, animal politics and sustainable development. Swarthmore recognizes the importance of social change and teaches its students the way to make it happen. 
1. Wellesley College
What better way to study women than by putting yourself in a classroom with nothing but women? Founded in 1875, this all-female school offers a program for Women's Studies with courses like Transnational Feminisms and Women's Life Writing. These courses give insight into how women function in today's society. All majors find themselves involved in this program. "Students at Wellesley are famous for saying, they cannot imagine graduating from a women's college without taking a women's and gender studies course. We have worked hard at making our department top-notch, cutting edge and competitive with other WGST departments and programs around the country," professor Elena Creef said. All Wellesley students complete a capstone experience with the guidance of an advisor. Through this experience, students complete either a seminar on feminist inquiry, fieldwork in Women's and Gender Studies or a senior thesis. 
The Wellesley Centers for Women serves to create a world of justice, peace and well being for women of all backgrounds. "Since 1974, scholars at the Wellesley Centers for Women have examined social issues that affect women's lives — issues that affect everyone — and identified research-based solutions. We inform public policy and shape public opinion, ensuring women's perspectives and concerns are at the center, by sharing our expertise with anyone who has the desire to make positive change," Molly Cassidy, director of Marketing and Communications for the Wellesley Centers for Women said. This program uses research, theory and action programs to provide gender equality.
Still not convinced that Wellesley is the school for you? Just check out their incredible alumni. Hillary Clinton became the first female presidential candidate of a major political party. Journalist Diane Sawyer served as a leader for women in media and landed a position as one of the first few female anchors on ABC World News. Retired Air Force pilot and astronaut Pamela Melroy graduated Wellesley with a degree in physics and astronomy. No matter your career aspirations, Wellesley helps make them happen.