Sex scandals to cheating allegations, it's hard to believe any university maintains public favor. Fortunately, groundbreaking research, academic excellence and famous faculty and alumni have a way of portraying alma maters in a positive light. Take a look at 10 universities that we can't help but respect.
10. New York University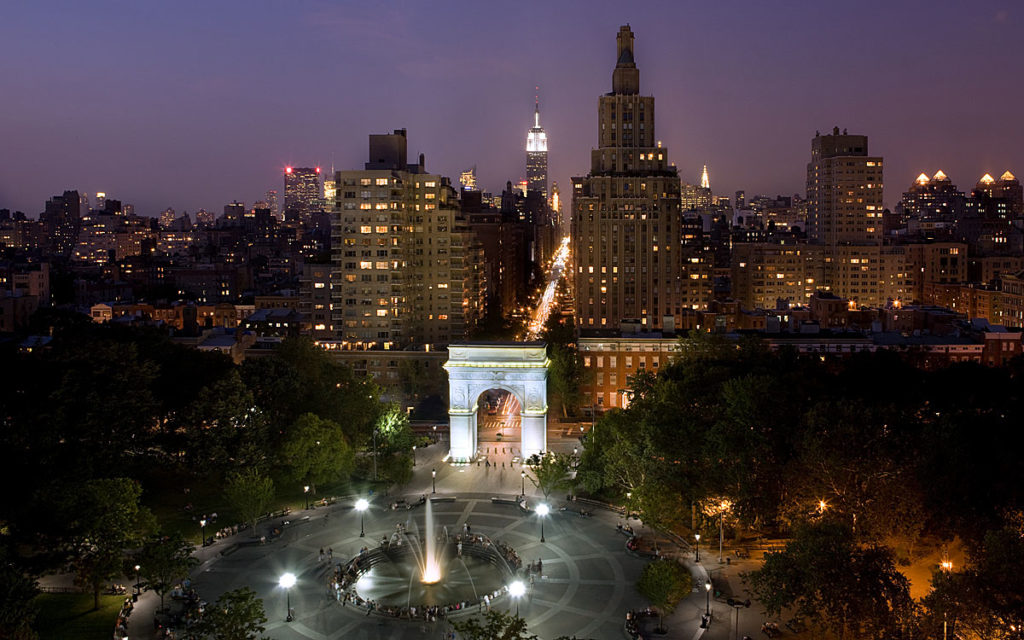 Though known for academic excellence across a wide range of fields, Gleeks flock to NYU. NYU's Tisch School of Arts is an established training ground for performers, artists and creative geniuses. Since its founding in 1831, 35 Nobel Prize winners, 19 Pulitzer Prize winners and over 30 Academy Award winners once called NYU home. Get ready to tweet this: Twitter co-creator Jack Dorsey originally thought of the bird we all love while studying at NYU.
9.Georgetown University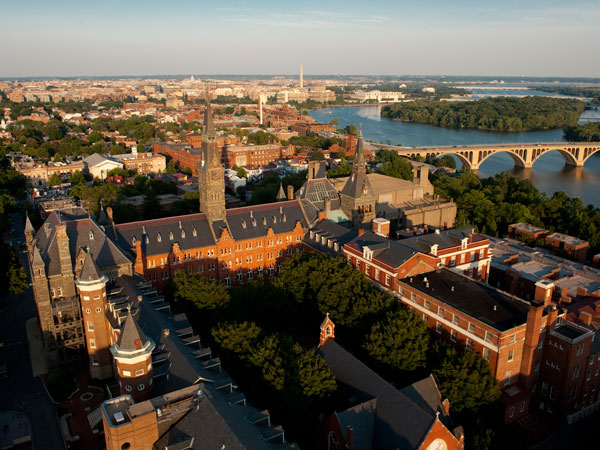 If you love politics, you can't beat studying in Washington, D.C. Georgetown prides itself in studies offered in law and politics. You might even recognize your professor from CNN. Famed faculty include former CIA director, George Tenet and Madeline Albright. You might just get into law school when you have the first female secretary of state as a reference.
8. University of Pennsylvania
Donald Trump had to learn how to make his billions somewhere. Among the first American universities to offer practical courses as well as theology, the school came to host the nation's first business school, Wharton, in 1881. UPenn has since produced countless CEOs and financial gurus. As of 2014, U.S. News and World Report maintains that Wharton has the best undergraduate business program.
7. Johns Hopkins University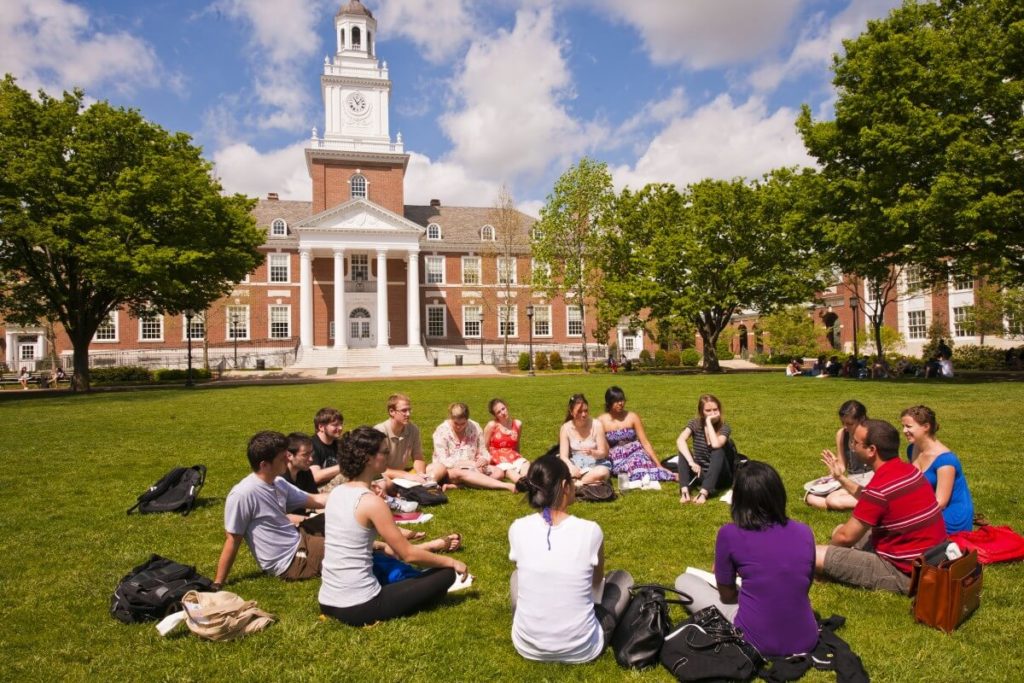 Maybe, Will Ferrell didn't actually smoke weed with Johnny Hopkins. The university has long been synonymous with advances in the medical field. One of the first research universities on the western hemisphere, the school is responsible for various hospital customs including making rounds. Researchers also made advances in neurosurgery, heart surgery and child psychiatry. Not bad for a Step Brothers pun. Sorry, Will.
6. University of Michigan
Get ready to get rich quick. 20 billionaires once called themselves Wolverines. Notable members of this group include Google co-founder Larry Page, Craigslist CEO Jim Buckmaster and Domino's Pizza founder Tom S. Monaghan. It's not just something in the water. With its background in research and high academic achievement in other arts, the school has often been referred to as the Ivy of public institutions.
5. Harvard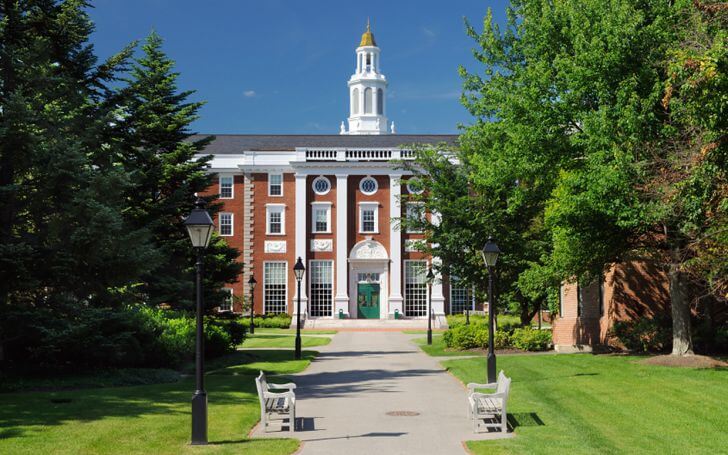 There's a reason that your favorite TV show character always ends up at Harvard. The nation's oldest Ivy holds a storied history of producing innovators and world leaders. Graduates include eight presidents and numerous billionaires, Nobel laureates and Rhodes scholars. Media magnate Conan O'Brien even once wore the crimson red. Despite famed alumni, The university may be even more famous for its students that didn't earn diplomas. Before revolutionizing the cyber world with Microsoft and Facebook, Bill Gates and Mark Zuckerberg began developing groundbreaking ideas in Harvard dorms.
4. Stanford
Don't hate it just because D.J. Tanner didn't get in. The highly selective university is known for its multidisciplinary approach, allowing undergrads to research and engage in traditional learning experiences. Successes include developments in biological sciences and biomedicine, with huge advances made in cancer treatment and genetics. Stanford is at the forefront of stem cell research and regenerative medicine. Not to mention the National Human Genome Research Institute recently provided the university with a grant to establish a Center of Excellence in Genomic Research.
3. University of Chicago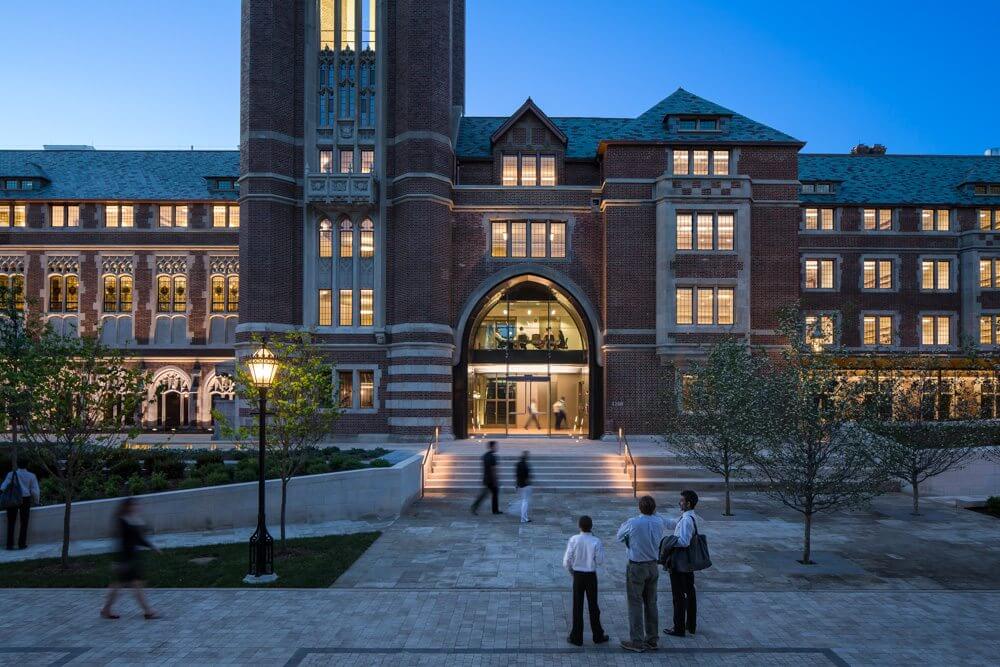 Despite its overwhelming size, University of Chicago is known for close-knit learning experiences. Students are actively encouraged to directly engage professors and course material in discussion and debate. Such cohesiveness led to developments in sociology, literary criticism, political science, physics and economics. The work of faculty and students even led to the popularly referenced "Chicago school of economics" theory. Keep Chicago in mind that next time you cry yourself through macroeconomics.
2. Columbia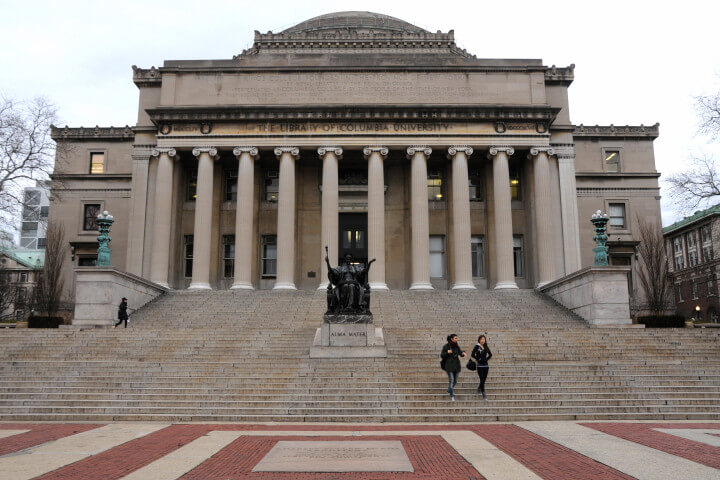 Sharing the Big Apple with NYU, this Ivy earns its respect from excellence in the arts, humanities, social sciences and management departments. It's not just for Gossip Girl characters. Columbia graduates include 101 Nobel Prize winners, 20 living billionaires, over two-dozen Oscar winners and 29 heads of state. Barack Obama and Madeline Albright credit Columbia for their degrees.
1. Massachusetts Institute of Technology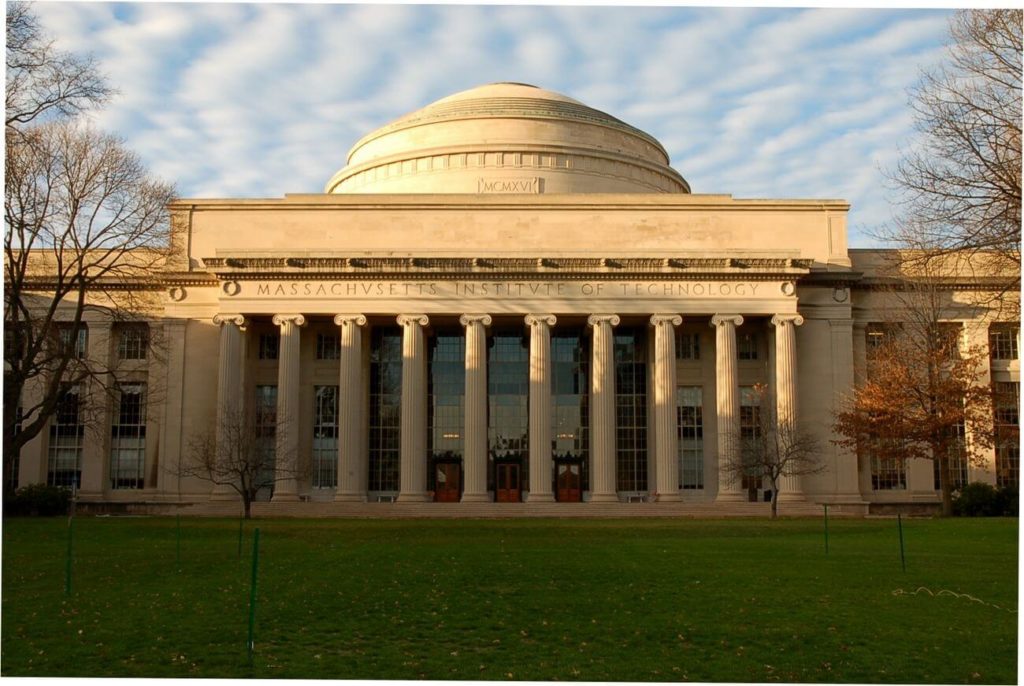 It's hard to take advantage of a modern day innovation without thanking MIT. The university has long been applauded for successes in scientific research, ranging from engineering, physics and robotics to cryptography, biology and linguistics. MIT's Center for Cancer Research has made innumerable contributions to cancer research and continues to develop new cancer therapies. You can also partially blame MIT for the hours you spend procrastinating on Tumblr. MIT professor Tim Berners-Lee invented the World Wide Web.
Not every college has a squeaky clean track record. Check out the top 10 universities with the worst reputations.