When I told my fellow students that I planned on switching from pre-Psychology to English after transferring, I got a few raised eyebrows. One of them even said that I should "stick to Psych" to get a job after college. English majors often get similar comments, along with the looming fear of not getting a job after graduation (by the way, we can do a lot with our degree). The general stigma the English major gets keeps prospective students at bay in favor of something considered more "practical." Don't worry. The English major reaches farther than just reading Ernest Hemingway—unless you're into that.
Hopefully, these classes will prove to you that an English major is much more than, according to John Mulaney in Kid Gorgeous, "paying someone to tell you to read Jane Austen and not doing it."
1. English 150B – Shakespeare: Later Plays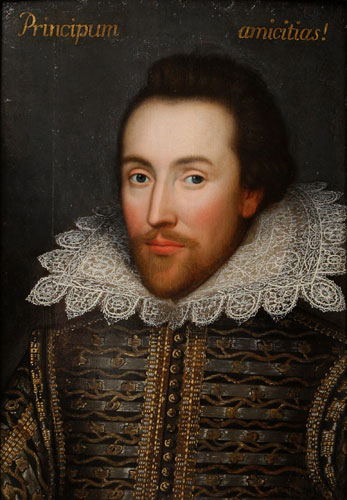 Let's start with something familiar. If you're an English major, you need to read some Shakespeare; it's the law. However, that doesn't mean that you must suffer through reading about a bunch of sad murderers who like to talk to themselves. Just like the rest of literature, learning about Shakespeare requires learning a bit of history.
"I learned so much beyond the basic Shakespeare plays," UCLA senior Jacqueline Rodriguez said. "I learned the history of England while getting deeper into the meaning of the plays."
Absolutely! You need to know the historical context of a work to understand it fully. So, if history and literature interest you, then an English major suits you perfectly.
2. The Ten Series: English 10A, 10B and 10C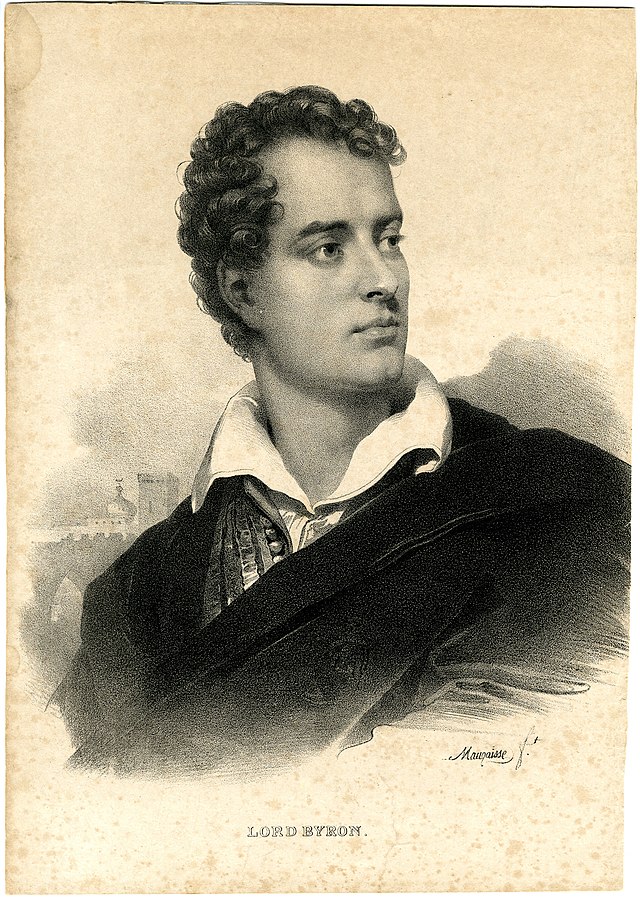 Want to know the difference between romantic and Romantic? A lot of different periods make up English, and I'm not just talking about the dots that end a sentence. The Ten Series gives an overview of these periods while showing how they grew into one another. You won't just learn about history, but also about religion. By the time you finish these classes, you'll have read about a hundred different ways humanity worshiped and defied God (fun!). English majors need to take these classes, but they can also cover a G.E. credit. Need a G.E. credit and want to get a feel for what the English major offers? Try something from the Ten Series. Choose from English 10A– Literatures in English to 1700, English 10B–Literatures in English, 1700 to 1850 and English 10C–Literatures in English, 1850 to Present.
"If you are unsure of whether you want to be an English major or not, take a lower division class that gives you a taste of major literary periods, such as Victorianism, Modernism, Postmodernism (or contemporary), or Romanticism," UCLA senior Anna Sharudenko said. "If a particular period appeals to you, pay attention to that, then take an upper-division class on it when you can."
The Ten Series proves an excellent way to experience the literary aspect of the English major. Of course, you'll read A LOT in each class, but each text you read builds upon another to create an ever-flowing sea of English literature that ebbs and flows with every new period (see how those classes made me so poetic?).
3. English 171B – 20th Century British Poetry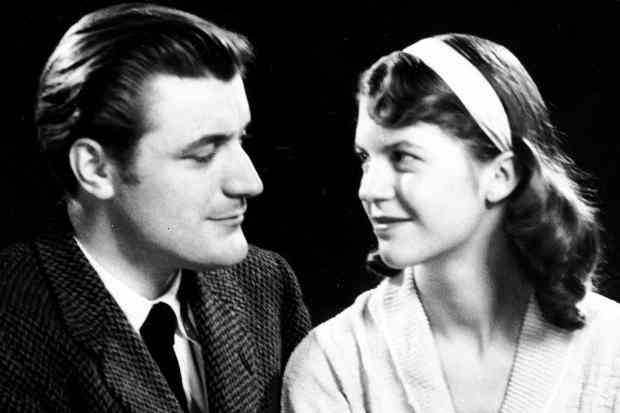 Speaking of poetry, English majors read poetry, poetry and even more poetry. If scanning Chaucer makes you gag (don't worry, you'll understand what that means when you start an English major), try something a little more contemporary.
"We read writers like Sylvia Plath and that reassured me that I made the right decision to major in English because that class made me happy and honored to be exposed to great poets, especially as an amateur poet myself," Sharudenko said.
This class doesn't just educate you; it also inspires you. If you're interested in writing poetry, enrolling in a class like English 171B can help improve your own writing. After reading Sylvia Plath a few times, you'll pick up some pointers.
4. English 182F – Topics in 20th and 21st-Century Literature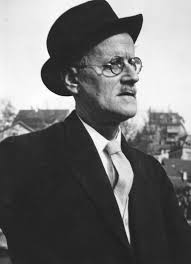 Being a seminar course, English 182F facilitates deep conversations about various topics and authors, including James Joyce. Every English major just shivered. Joyce wrote the behemoth Ulysses. With all its allusions, streams of consciousness, different points of view, parody, 700+ pages and puns (yes, puns existed in the early 1900s), Ulysses gives one of the most difficult reading experiences in all of written literature. If you got a week to go over it, you'd barely scratch the surface. But luckily, English 182F gives you the opportunity to take your time exploring Joyce's work.
"My James Joyce seminar class was a class that impacted me a lot. Joyce is the hardest writer I ever had the honor to read," Sharudenko said. "Ulysses is a beast of its own. I learned how not to give up on reading genuinely challenging, convoluted things—a skill that will help me out in law school and in life in general."
Being an English major lets you explore some exceptional literature. If you see the name "James Joyce" scroll up the screen while you look through the class schedule, don't hesitate to participate in a seminar. Then, after you read Ulysses, you can celebrate Bloomsday with the rest of us.
5. Individual Writers Courses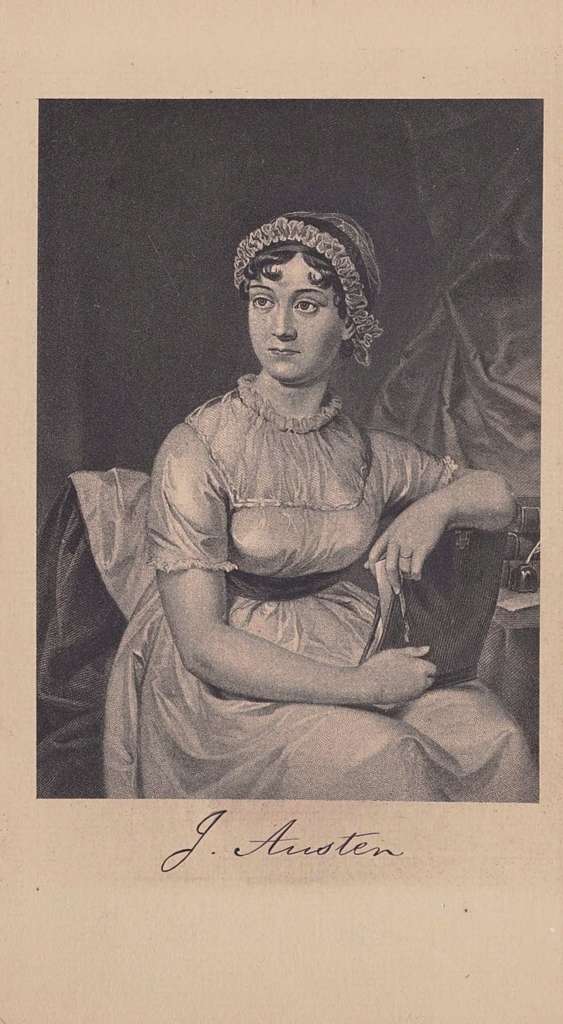 Not feeling a seminar? You can pick a lecture about an individual writer instead. Courses like English 163C—Jane Austen and Her Peers cover specific authors along with other writers related to them. Think of it like you're hanging out with a new friend, and they invite their book club along for the ride.
"I would recommend individual author's classes. They are great for getting a comprehensive knowledge of an author," UCLA junior Vana Shamlonian said.
Individual author courses are perfect if you want to learn more about an author, including their style. For example, you won't just learn about how Jane Austen wrote; you'll learn why she wrote. You'll learn all about the interesting relationships between women and literature at the time and how she responded to it. She's definitely an interesting lady. I wonder why Mulaney never bothered to read her?
6. English 168 – Major American Writers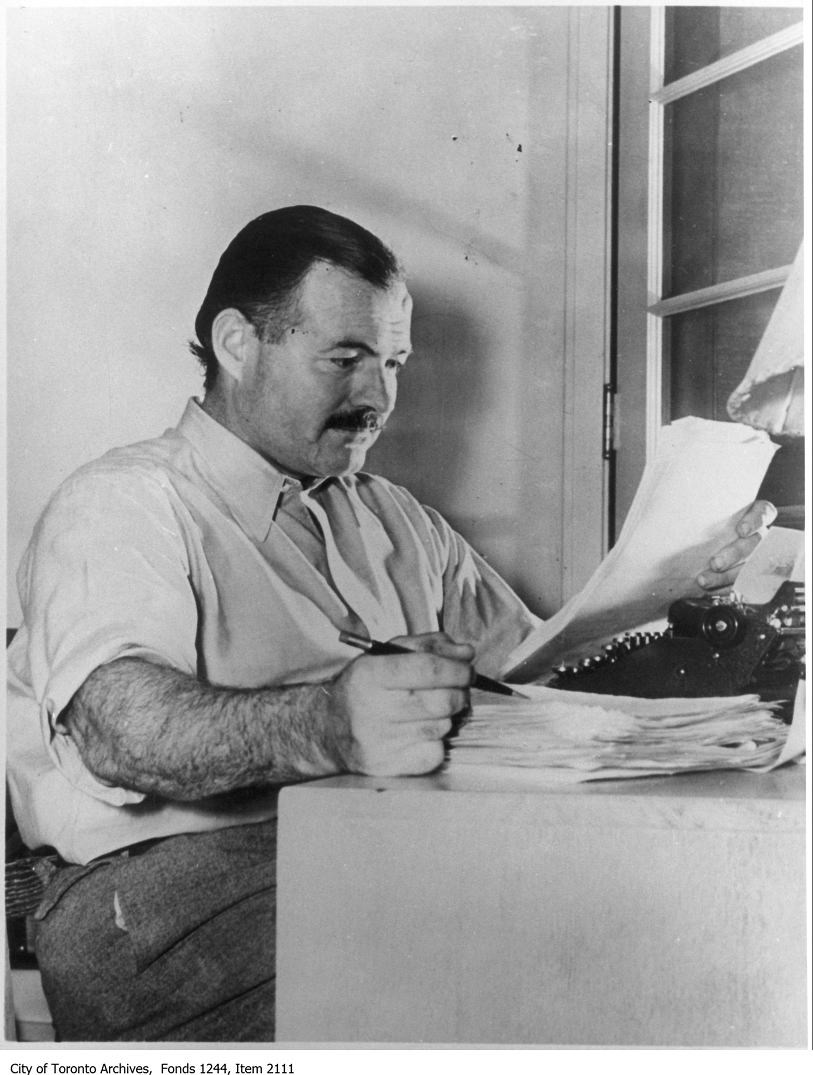 Yes, English goes outside of England. Shocking, I know. English 168 takes a trip across the Atlantic exploring American literature in the 19th century. Get a little closer to English by reading stuff from our native country (unless you're already from England).
"In this course, we will focus on well-known American authors who seek to change how 'America' and American literature are understood," UCLA senior Flora Sedrakyan said. "We attend carefully to histories of settler colonialism and slavery by interrogating the cultural logics that drive these processes and consider how the authors we engage with critique them."
While not the first things people think about when you say "English major," interrogation and critique play integral parts in reading literature. Classes like English 168 allow American students (or students who grew up in America) to engage with text related to our culture while giving us material to evaluate our culture. If you're not American, you can still benefit from this class because it offers a different cultural perspective from the traditional English course. Before you ask, yes, you'll probably have to read some Hemingway.
7. English 117 – Literature of California and the American West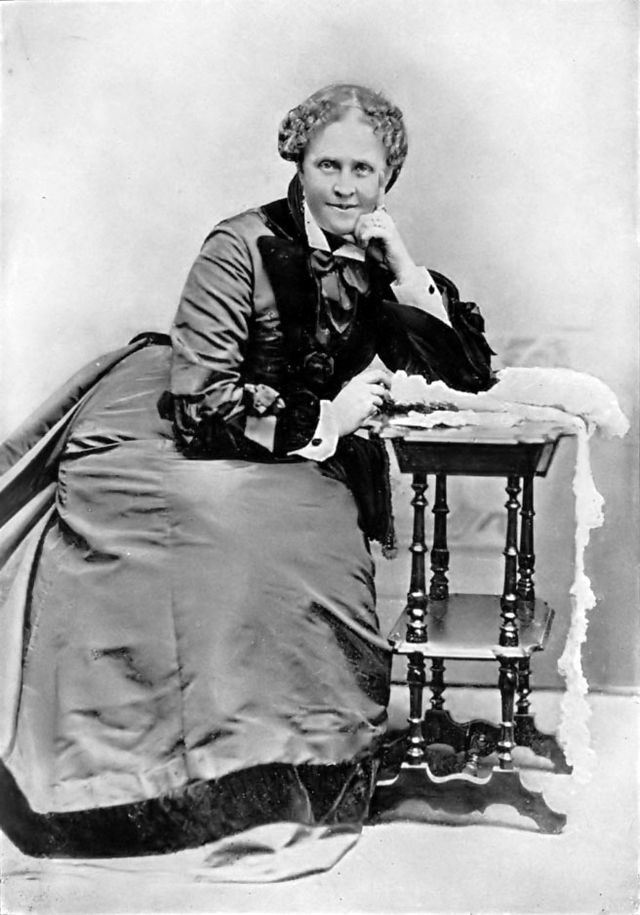 Nothing suits the Wild West better than close reading. English 117 examines literature not only focusing on California but topics associated with the American West like exploration and settlement.
"Professor Allmendiger creates a class that represents a diverse population of American writers," Shamlonian said. "At the end of the class, you get to have a great book collection from very different authors."
Shamlonian even recommended a professor. How nice of her. Like English 168, you'll read literature from a Western perspective, but way out west this time. In English 117, students will gain a better understanding of the experiences of the West's different inhabitants, beyond just the heroic cowboys that peppered the silver screen. Yeehaw, indeed.
8. English M104E – Topics in African American Literature and Culture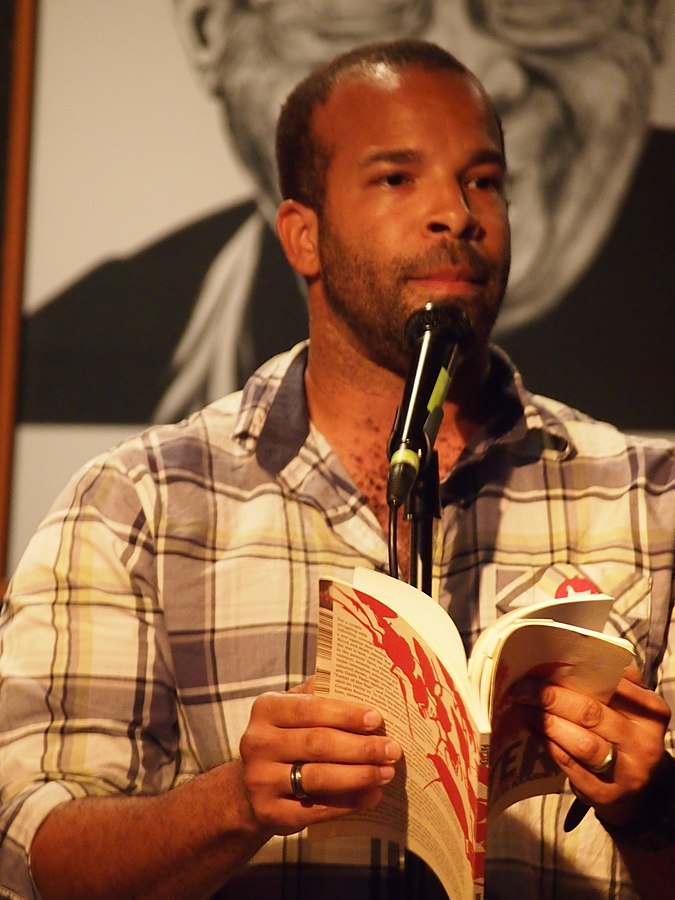 Historically, English primarily focuses on white authors. Fortunately, UCLA's English department requires interdisciplinary classes that focus on marginalized people's points of view. Gaining a better understanding of different perspectives makes an English major an important part of any university. One of these interdisciplinary classes, English M104E, showcases a plethora of different topics detailing the experience of black writers.
"If I could take another English class again, it would definitely be English M104E-African American Folk Traditions. When I first started the class, I was very interested in the different ways the African Diaspora had been able to convey and prolong the use of such folklore," UCLA senior Ohemaa Ama Asare said. "We were offered different readings, videos, and even going as far as to have a guest lecture from Douglas Kearney and read from his amazing book, Buckstudies. I really enjoyed that class and would love to take it again."
English goes beyond Chaucer, Shakespeare, Austen, Plath, Joyce and Hemingway. Classes like English M104E break down the barriers that dictate what is considered literature and who properly "represents" English literature. Yes, English started white, but it doesn't need to stay that way.
9. English 105A – Early Chicana/Chicano Literature, 1400 to 1920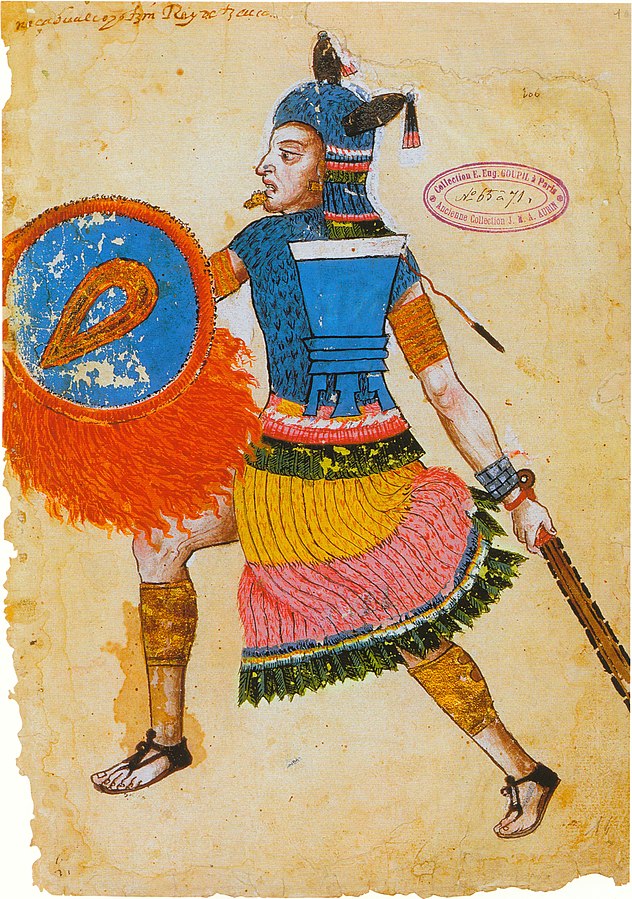 England and the United States aren't the only countries that create literature. English 105A explores literature from pre-and post-colonial Mexico while allowing you the opportunity to watch a culture's evolution. This class showcases one of the main purposes of an English major: to show the connection between culture and literature.
"When I took English 105A, I became more certain about my major. I was debating between linguistics and literature, but with this class, I realized literature also plays an important role in learning about culture and history through ancient writings," Shamlonian said. "You learn a lot about America's history both through the remaining literature of Native Americans and through the absences that were caused by colonialism."
Like the Ten Series, English 105A is part of a set of classes that discusses different periods of literature, which includes English 105B–Chicana/Chicano Literature from Mexican Revolution to el Movimiento, 1920 to 1970s and English 105C–Chicana/Chicano Literature since el Movimiento, 1970s to Present. These classes show students that the evolution of literature occurs outside of England. All literature, regardless of origin, will evolve because humans will always create new methods of expressing themselves. The English major at UCLA opens up students' worldview by showing the complexity of other cultures' relationship with written language, rather than shoving them all in the same corner.
10. English 109 – Topics in Race, Ethnicity, Gender, and Sexuality Studies

The English major gets flack for disconnecting students from the real world. That's not true. Literature exists due to the world around us, creating platforms for authors to bring attention to issues. English 109 discusses these issues while examining how we can continue to preserve restrained voices.
"I always gravitated to law, informal logic, and argumentation. English 109 changed my life because it cemented my desire to go to law school after completing an undergraduate degree," Sharudenko said, "I understood that I can put my reading and writing skills that I am currently acquiring as an English major to a greater good."
English, the subject, delves into the organization of ideas, rather than just being the flowery subject that fulfills a G.E. credit. Classes like English 109 create opportunities for everyone's voice to receive an audience. From the more traditional classes that teach you about Shakespeare and his pals to the classes that uncover the long-suppressed stories of different people, an English major creates writers who read into the world around them.