Writer's block: can't live with it, can't live without it. Avid writers sometimes go through dry spells. The experience beats writers down, causing feelings of inadequacy and possibly failure to bubble within their psyches. Sometimes ideas flow aimlessly, leading to incredible creative possibilities. At other times, creativity runs stagnant.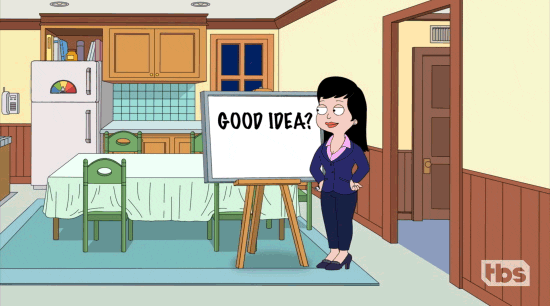 As a writer, remember that inspiration lives everywhere.
Open your eyes to different perspectives—really open them. You may find comfort in writing romantic poetry, but a short story exploring your anxious thoughts can provide a new angle and fresh lens. Jump into new genres, especially those you tend to keep at arm's length. Take a leap.
"Writer's block hits just when you're itching to start when you need to get your feelings on paper," St. John's University senior Danielle Falco said. "Prompts help kickstart everything that's being held back by your apprehension or anxiety. It's too easy to get trapped in a box and feel there's no way out when you're so desperate to write, so prompts give you an outside perspective, a new way of looking at things. Once you get a prompt to start, the rest flows out of you. You could even start ignoring it just a little. The important thing about them is just making you get those words out— get a story out."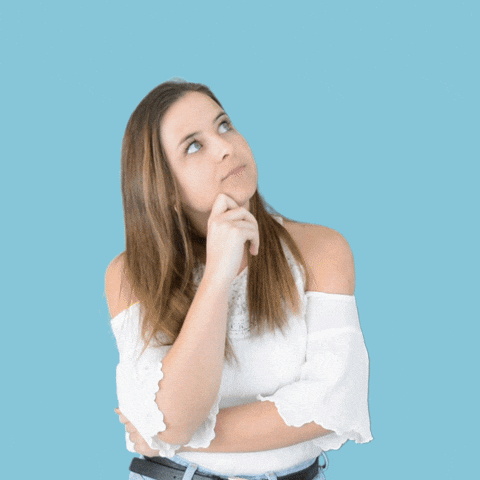 Sometimes, to leap, we need a push to get us there. Well, writers, welcome to your push. The following topics consist of my personal favorites—horror, nature and mental health. The subjects do seem niche, but once you dig deep into the concepts, you'll be pleasantly surprised with the thoughts you create. Don't be afraid to dig deep into your mind; your best work will come from the hidden places inside of you.
Horror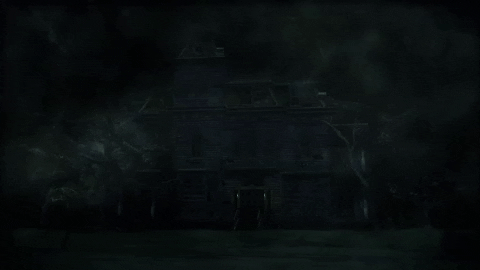 Fear manifests itself in multiple forms of daily life, varying on levels of extremity. They may show up in the light of day or silently lurk in the shadows of the night. Either way, everyone reacts to fear differently. For some, fear may be stepping into an elevator or going on an airplane. Others may attach fear to supernatural elements like demonic entities. Pennywise, anyone? Whether you fear spiders or the dark, be sure to include an eerie setting and suspenseful plot, even if you do prefer to write poetry. Poe fans, come out, come out, wherever you are!
1. I can't fall asleep because the visitors in my room stay awake at night. If I close my eyes, I don't know what they will do to me. I've been awake for three days. The visitors stand at the foot of my bed, watching me, waiting for me to close my eyes. Do not close your eyes.
2. "Fasten your seatbelts," says the flight attendant on the speaker in a voice calmer than it should be. The plane shakes aggressively as the blueness of the sky outside my window becomes fully absorbed by blackness. I examine the blank expressions of the guests on the plane. Why am I the only one screaming?
3. Create a new urban legend in the form of an eerie children's poem. It should apply to today's society. The demonic entity or spirit will exist within children's devices- smartphones, iPads or gaming systems.
4. Write from the perspective of a first-time stalker. Describe the process of selecting your prey. Will you choose a male or female target? You don't like the idea of disguises; you want your prey to recognize your face, a friendly face, of course.
5. My piano in the living room plays itself during the night. Mother tells me not to leave my bedroom after 8 p.m. Sometimes I listen by the door to hear the music from below; most of the time, I hear someone whispering on the other side. In our home, it's just mom and me- she's on vacation. What whispers beyond the door?
Nature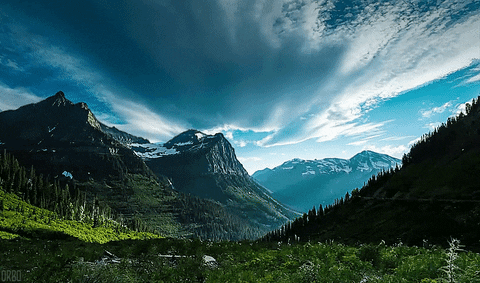 Mother nature; both a friend and a work of art in her unique way. Nature, arguably the most reliable source for inspiration, constantly generates new scenarios based on location. Between deserts and tundras, picturesque scenes and varying temperatures emulate infinite possibilities. Nature includes plant life, animal life and does not exclude human nature. It's everywhere. You may choose to take a spiritual approach to nature in your writing, which sheds entirely new light on the subject.
"Sometimes I have trouble focusing on a topic to write about when I have so many to choose from," College of Staten Island graduate student Jennifer Tenuto said. "It's during these times when writing prompts work perfectly to fill in the gaps. Once I get the prompt, I can see how I want to go about it and then write free-flowingly. In my poetry class this spring, we used a piece of artwork focused on the stars as our prompt, and from there, I used the stars as a metaphor for the person I loved, with each point being something about them. These sorts of prompts make it easier to connect our feelings to our environment, and that is why I enjoy them so much."
1. Talk about your favorite outdoor space to visit. How did you find it? What about this space keeps you coming back for more? Explain the intensity of your emotions when you return to this place. Your first experience there will make for a great story, even if you decide to fictionalize the encounter.
2. You sit for a picnic in a valley of dandelions. While you lay down to guess the shapes of the clouds, a white rabbit rests next to you. It doesn't fear you; it seems to connect with you.
3. Describe the difference between taking a walk on the beach at dawn versus dusk. How does the tide speak to you? What do the colors of the sky mean to you? Explain the significance of the journey.
4. The first snow of the winter falls outside my window. If I look close enough, I can see the snow fairies dancing in unison on their designated snowflake. Desperately, I dream of becoming a snowflake…
5. Assign your family members different aspects of nature. Explain how their characteristics exemplify functions of nature, like plant growth or a brewing storm.
Mental Health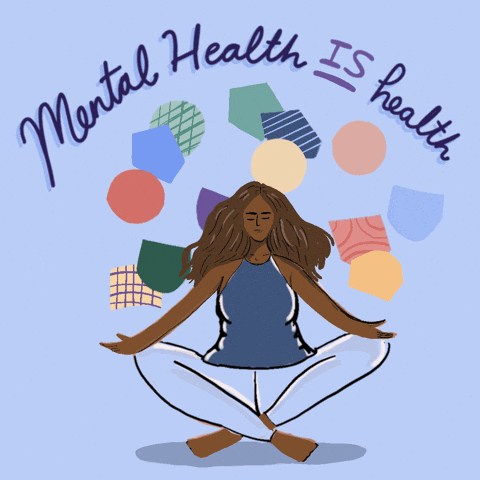 Today, most young people experience mental health struggles. The hardest part about these struggles lies in the ever-growing feeling of loneliness and the idea that no one in the world understands. Writing out your thought process during anxious spells provides therapeutic effects.
"As someone who struggles with anxiety and having one too many thoughts running around in her head, I find such peace in putting my worries on paper," St. John's University alum Francesca Vultaggio said. "If I take these thoughts out of my head—somewhere where they can multiply or exaggerate— and write them down, I can take control of my fears and free my mind. Writing is one of the most therapeutic activities; I highly recommend!"
Don't type these feelings, physically write them out in your journal first (then get creative with these thoughts). While some prefer to keep these poems or short stories private, others may experience the drive to allow more people to see their pieces to remind others that their struggles are understood. Works about mental health tend to receive positive reinforcement from others experiencing similar feelings.
1. Write about your most significant personal struggle. When did you discover how deeply this struggle affected you? How did you overcome it? Did you ever overcome it?
2. Dear [insert your name here],
I don't say I love you to myself anymore. For that, I write this letter to explain all the reasons why I do love myself.
3. Today, I ponder the idea of purpose. Purpose, a long-lost soulmate hidden in a sea of broken dreams and empty promises…
4. You feel trapped within your mind and body. Writing provides an escape, a prison break. Write about the power within the pen.
5. Write about a small trigger (a color, food, word, etc.). Although minor, this thing holds power over you. This writing exercise will allow you to reverse the rolls. Take back the control that this trigger took from you. Do this in the form of a poem and personify the trigger.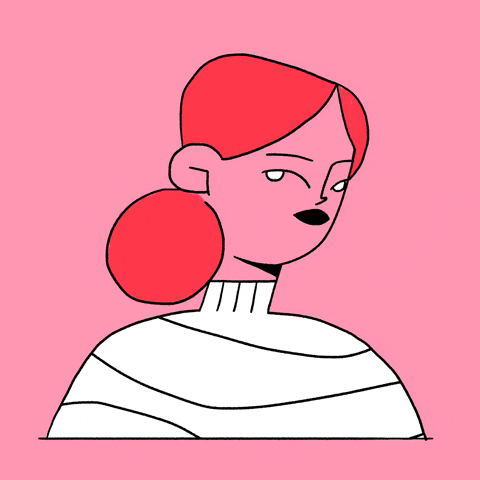 And so, fellow writers, use one or all of these prompts as a writing exercise. I cannot guarantee that they will inspire the great American novel, but they will certainly get those creative juices flowing. After you come up with something, send your work to a friend. The creative process relies on feedback, whether it be positive or negative. Just remember, all writers experience the dreaded block.
Do you know how long it took me to write this article successfully?