I know how therapy and antidepressants look to the outside world and, sadly, I once gave into the narrative that I wouldn't be normal if I used those resources. I've since found both are helpful, but I had to start somewhere before I learned to ask for help. I had to dig deep and I found myself through journaling. 
Why Was Simply Existing So Stressful?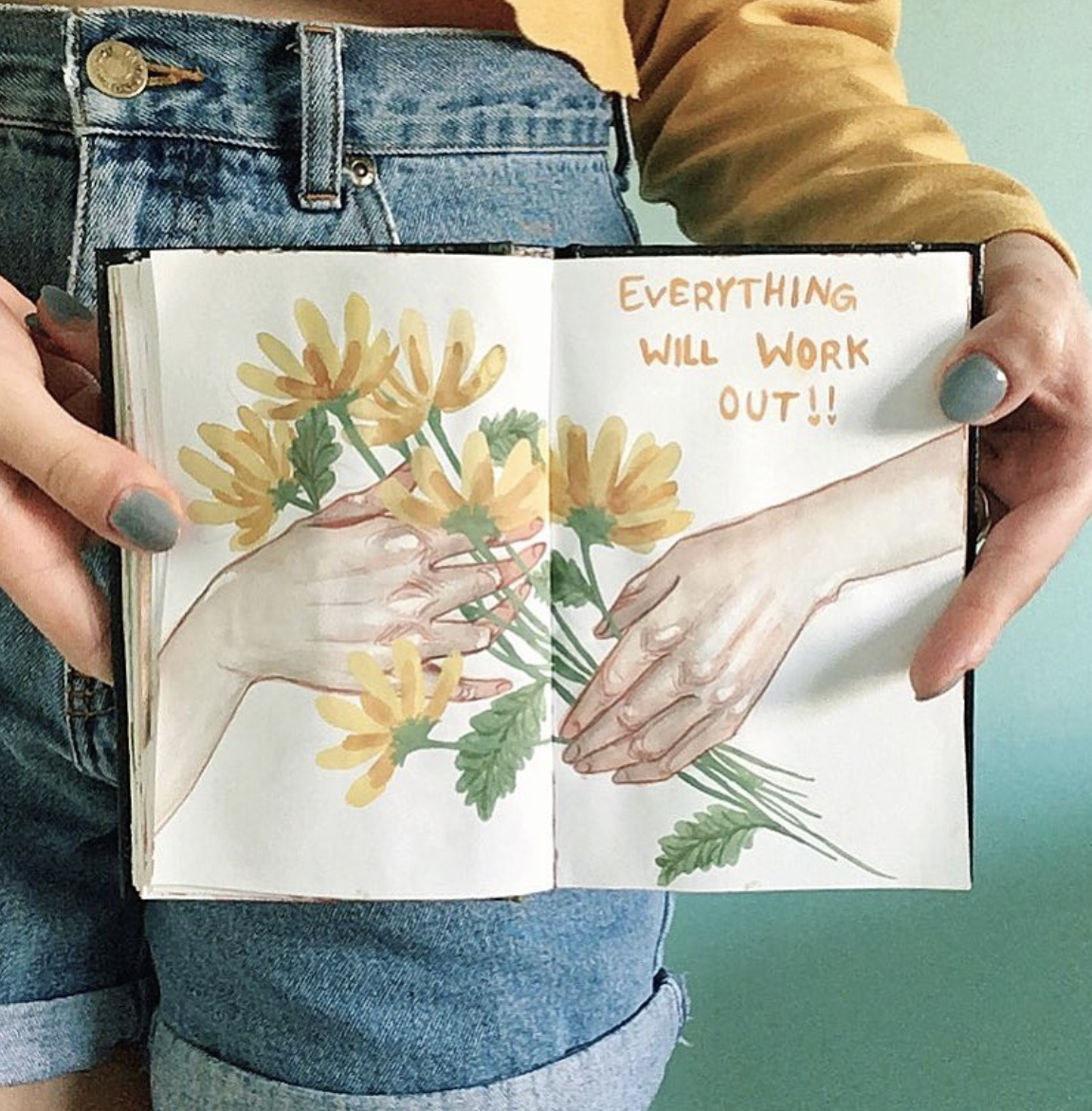 Winter rolled around every year and every time my motivation dropped, stress levels rose and an overwhelming sadness plagued my everyday life. School became impossible, I never wanted to see friends and then I was diagnosed with Seasonal Affective Disorder, or SAD (oh the irony!). Therapy and medication were recommended to me starting at a young age. I outright rejected medication, and hesitantly decided to attend bi-weekly therapy sessions. My therapist went on to describe personalized coping mechanisms. "You're a writer, right?" she asked.  
"Yeah, I'd say so," I said. 
"So why don't you try journaling?" she said. I wrinkled my nose and agreed to try. That suggestion was made to me in the early years of personal growth, when I was still battling being a pre-teen and the hormonal up-downs of adolescence. I didn't give journaling much of a try at first. But then I started my junior year of high school, and my father died before we even served Thanksgiving dinner. I began feeling overwhelmed with the stress of school, the grief of my father and the regular seasonal sadness which haunted me. So I picked up a journal. I went to Amazon and I bought a light green journal with a page count that didn't seem daunting and began writing. 
I date the top of my page and add the time when I write, which is usually 1 a.m.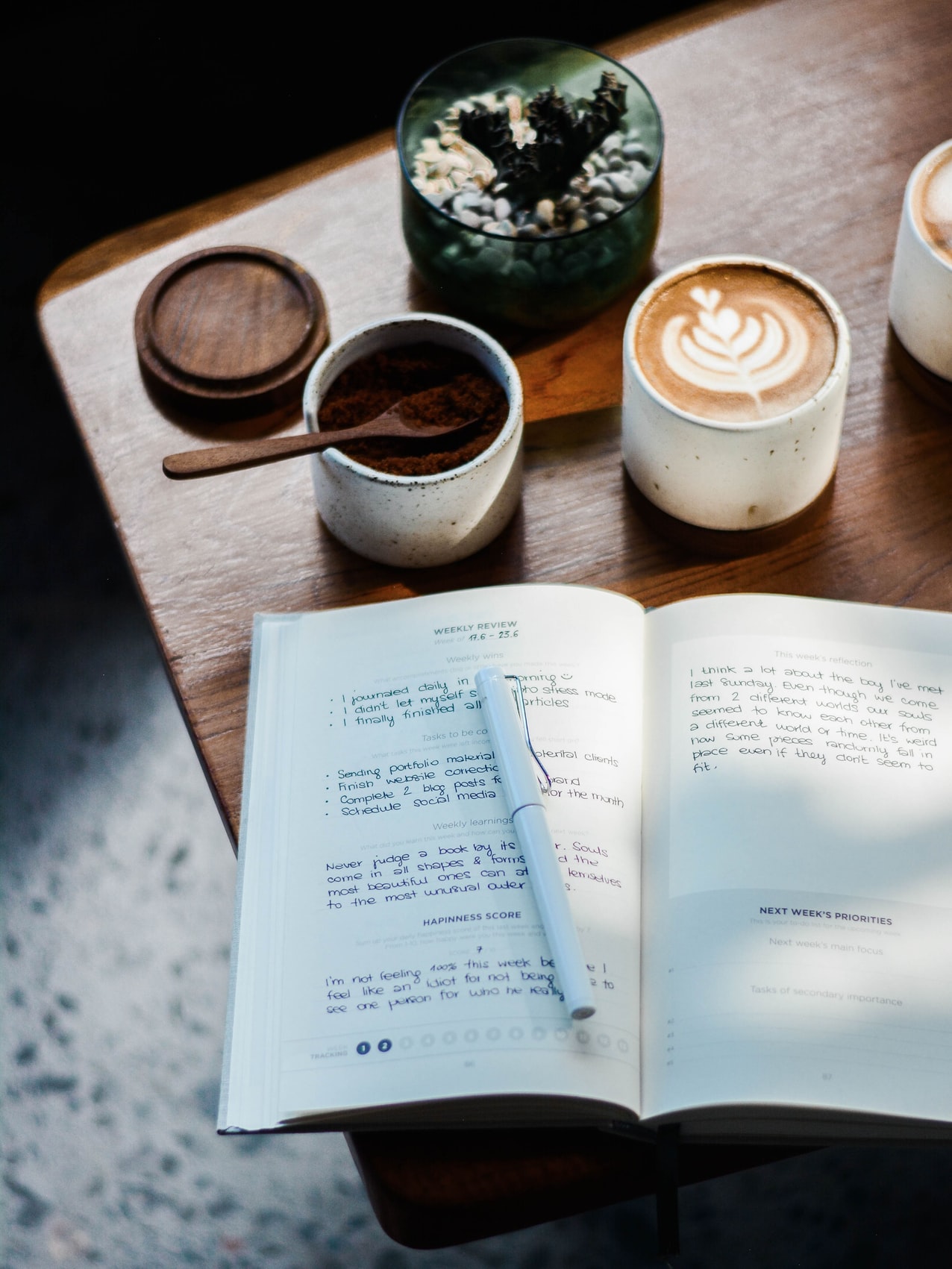 Sometimes I include the title of my favorite song for that particular day. Then I begin writing and I become brutally honest with myself. I gave myself permission to let my journal be a no self-judgement zone so I could attempt to get to the root of my problems. I need to be tough on myself and acknowledge I make mistakes; sometimes I've accidentally hurt others, and sometimes they've hurt me. Even when these moments of deep honesty hurt me and I felt embarrassed of myself, I knew it was in the name of self-improvement. Hopefully, I could become the best version of me I can be. Our thoughts are loud, but that doesn't mean we can't organize them. Look at symphonies: very loud, but can still carry a beautiful melody.  
I always thought that speaking your mind equaled a double edged sword. On one end, you get some relief because you're able to let your thoughts and feelings go, you aren't carrying the weight of them anymore. On the other hand, you can't get those words back. Journaling is the loophole for me. I can freely let out my messy thoughts and still determine when and how I want to share my feelings when the time comes. 
The best part of journaling? How personalized you can make it. From the exterior of your notebook style, color and page count, to how you write and organize your thoughts, there is no right or wrong way to journal. Some prefer to use their journal to organize their daily routine or keep track of dates. Some use journaling to organize their thoughts or document their lives. All grammar and punctuation rules can be thrown out the window because this journal is for you and only you. Unless, of course, you choose to share it with others, which is in your power too!
My journal became an extension of me, and continues to be three and half years later.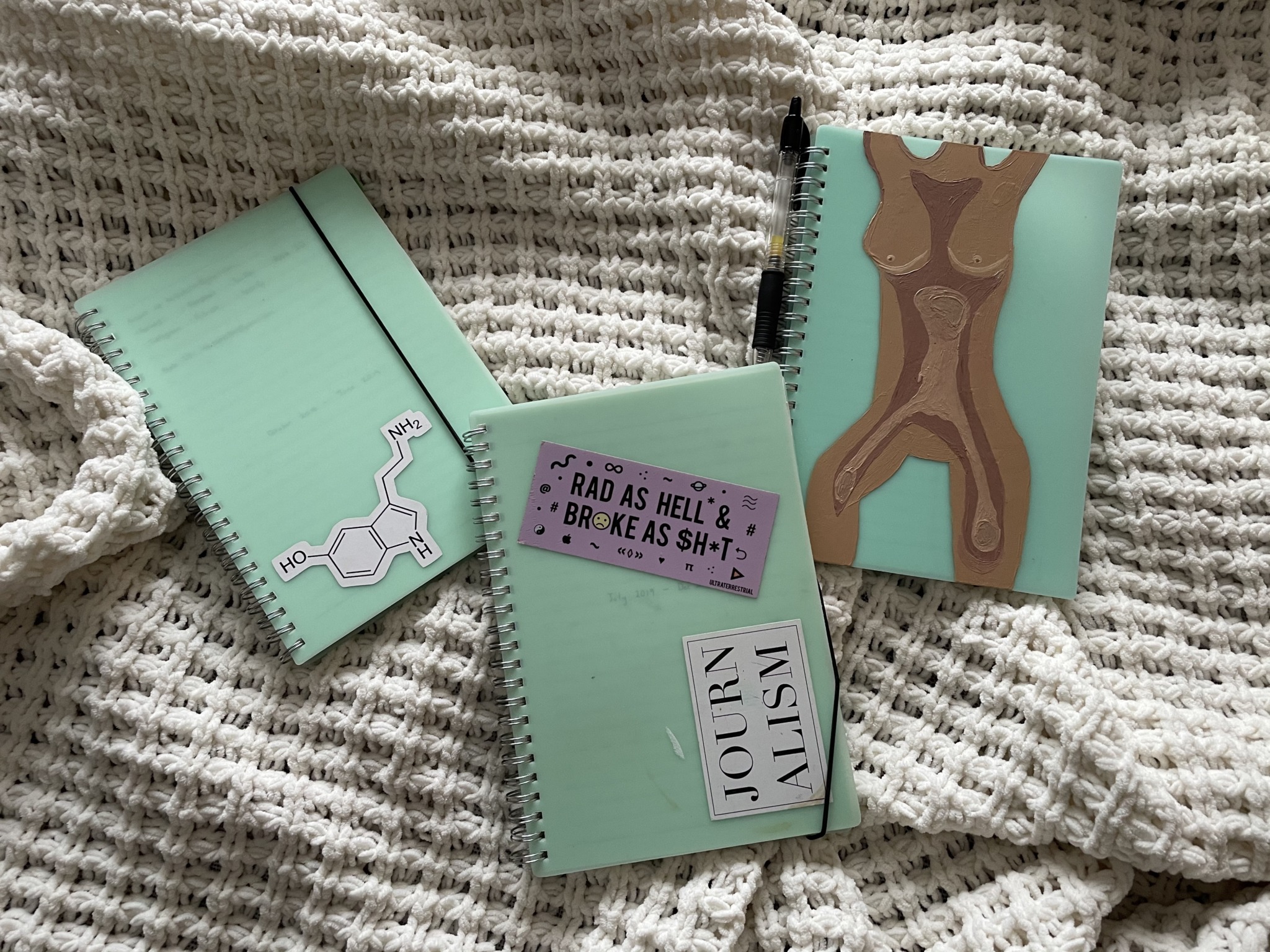 Think of it almost like an extra limb made out of stationary tools. That light green journal travels everywhere from class to a coffee shop and every time I visit my hometown. I never know when an invasive thought, inspiration or tough life moment is going to occur but I do know that I have the ability to cope with my thoughts and not have constant sadness plague me anymore. 
I've become much more candid and sincere with my own thoughts after journaling for a couple years. I can't control the problems life seems to have lined up for me, but I do have the power to start my own self-journey. I'm not going to lie and say the process of loving myself or even being sincere with myself proved easy, but it became worth it in the end. So if you ever feel like you're stressing over simply existing, try writing it down and letting it go.