Submitted by Samantha Ross
If you asked me the first week of school who my best friends were, I would tell you that it was the eight girls and six boys I met at college orientation. Our friend group? Inseparable! For the first month of college, we ate together, studied together, went out together and even had sleepovers. I finally felt like I was a part of something safe and supportive. I felt like I found my kind of people. That was until we all went home for fall break. When we arrived on campus the following week, things were quite different. No more sleepovers. No more attending parties together. Instead, we would wave awkwardly to each other at the parties we made eye contact at. You may be wondering: what happened? Why did we stop talking, and who caused the big break up? The answer is quite simple. Nothing really happened. No fight. No tension. We simply drifted apart.
We were a "First Week Friend Group."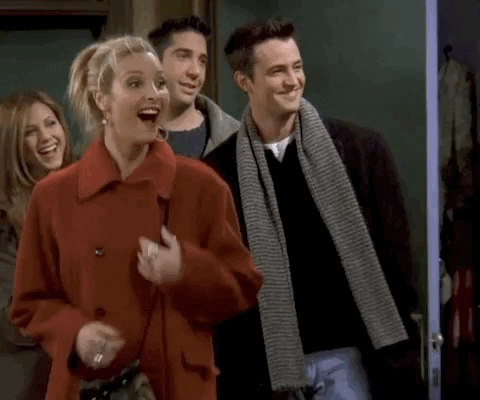 I coined this definition after experiencing it myself. As defined in my personal dictionary, a "First Week Friend Group" is a group of people that come together at the beginning of college to avoid the awkwardness of facing it all alone. It is a secure network that allows you to enjoy the fun of college with a large group of friends. You have enough of you to even form your own parties and hit the town together or take cute photos to post on social media! You even have more wingmen to find you a potential boyfriend or girlfriend. The opportunities are endless. The problem with the "First Week Friend Group" (FWFG)? It only lasts temporarily.
As you get more involved with extracurricular activities, mingle with people in your classes, join sororities and fraternities, you start to find people that align with your interests and experiences more. Now, the FWFG does not apply to all. I know many friend groups that met the first week of school either on their dorm floor, at orientation or by simply going to the same parties. It works out for some where they find that instant, long term connection. But for others like myself, it's a whole lot of trial and error.
So, you made it this far and now you have sudden anxiety. You're thinking, "None of my friendships will last! What do I do?" Well, keep reading!
How to Deal with the FWFG Break Up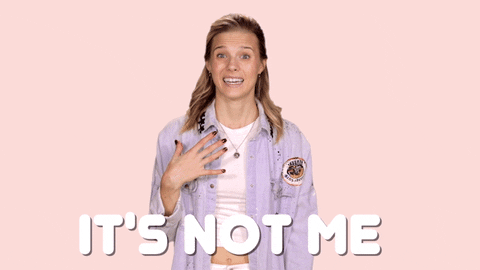 There will come a time when you start to feel the great Pangea drift with that first week group. It could be a week, a month, or even come at your senior year! The time will present itself and it will come with a wave of anxiety, but don't worry. Learn how to deal with the journey of finding the perfect group of friends (using my own experiences!).
Friend Group Number One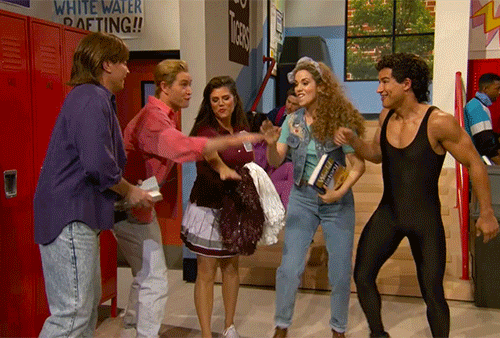 After realizing my "First Week Friend Group" had come to a close, I needed to act fast and find my new people to enjoy the experiences of college with. So, I started to make a greater effort in interacting with the people I met in student organizations and in my classroom. Coffee dates turned into regular dinner dates. Hangouts after organization meetings turned into impromptu activities around the city. I started to have a diverse network instead of being bound to one, cliquey group. I found a larger support system and even met people through my new friends' support systems. Soon enough, I had more people to interact with than before. More perspectives, interesting stories and opportunities.
Tip #1: Branch Out. Join an org or two! Ask a classmate to coffee with you. They might be experiencing the same feelings as you.
Friend Group Number Two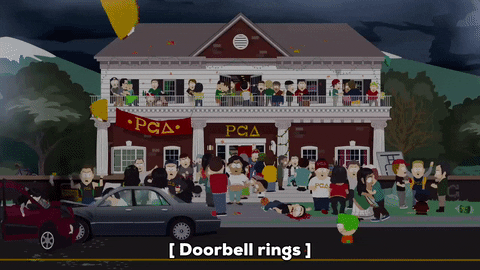 At the end of my freshman year, I started dating a boy in a fraternity. Instantly, I had numerous people to hang out with on the weekends. We never experienced a dull moment. Until… we broke up a year later. I started back at square one. I had exed out everyone except for a few girlfriends. No more party invites, no more double dates. No more dates with my boyfriend. I felt friendless. So, I reached back out to old friends and tried to mend the relationships. For those that would take me back, I worked hard and tried to be a better friend and person. For those that didn't take me back, I did my best to reflect and move on, not shaming myself.
Tip #2: When you date someone, do not ice everyone out. Remember that if your perfect someone ends up not being the right match, you need to have the support of friends and family. He, she or they cannot be your everything, and neither can their friend group or fraternity.
Friend Group Number Three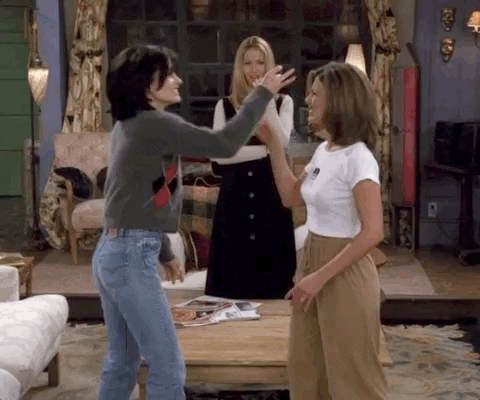 Also known as my lowest low. I got mixed with the wrong kind of people. Don't get me wrong, I have no right to shame their way of life. However, I do need to recognize what is best for me, and not interact with individuals who will hurt my mental health.
This group was beyond toxic for me. Drinking on weeknights, not prioritizing school or internship opportunities. I  ultimately spent too much time, money and energy on places and people that were simply not good for me.
The big break up was very painful. It ended in lots of tears and trauma. All along, the first day I met these girls, I saw numerous red flags. Yet, I was still dealing with my breakup and the pain of losing a whole group of people. They felt like my only option to join a new group of friends. I was so, so wrong. The girl who made me realize the most red flags? She ended up sleeping with my ex-boyfriend. A girl I once considered a best friend.
Tip #3: Even when you feel alone and even if you feel friendless, do NOT settle. The people who scream red flags may be just that. Go with your gut, stay strong and take the time to work on yourself. The right people will come with time.
Friend Group Number Four (AKA, The Current Friend Group)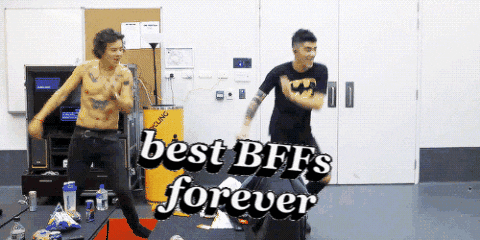 As I said, friendship is a whole lot of trial and error. While I only mentioned four scenarios, I can easily name eight to 10 other friend group breakups in my life, let alone three others in college. Nevertheless, some friends who drifted do come back. After working on myself, I found myself able to open my heart to a new group of friends.
I finally found friends that share similar values, goals and experiences with me. Individuals with incredibly hard working personalities and a work hard/play hard mentality. We have fun with each other, and we handle difficult situations and uncomfortable conversations together. We help each other when times get tough. These are the healthiest friends I have ever had.
The best part? I now have multiple groups of friends and individual friends who share these same characteristics. Just like Goldilocks found the perfect bowl of porridge, I too found a friend group that feels just right.
Tip #4: Work on yourself. Keep working on yourself even after you find the right people. Let people in, but also let go of the people who make you question yourself.
Ultimately, friendships come and go. But you will always be the top priority. Never forget your worth and the beauty you bring into this world!