I remember constantly hearing from older girls in college that if I "went random"—as in, didn't personally know my freshman roommate—in my first year, I would have a 50 percent chance of hating my freshman roommate. As an incoming freshman, I thought about this advice a lot. This became the token advice about college housing and the fear of hating someone I just met always lingered in the back of my mind.
Like some, the prospect of going random my freshman year terrified me.
I scoured the Tulane University Class of 2019 Facebook group, hoping I would find someone that I could connect with. Adelaide looked like my saving grace.
I still remember how similar we seemed on paper. We both liked Orange is the New Black, played lacrosse throughout high school, liked sci-fi and wanted to room in the same dorm. I struck up a conversation first, and we ended up talking for the next month and a half. When she asked if I wanted to room together for freshman year, I almost cried from relief.
The two of us stayed connected throughout the summer. I met up with her only once before school started, but I couldn't find any reason to worry. At that point, I thought my biggest problem with her would end up involving her severe allergy to peanuts.
I could do this, I told myself. We already seemed comfortable with each other, so how many issues could we possibly have?
Once the second semester rolled around, I learned that I had missed the target almost entirely. Far from a new best friend, it seemed that I found a new worst enemy. Between joining the newspaper and rushing the same sorority, I barely had any time apart from her. Adelaide and I spent just about every second of the day with each other freshman year, and the more time I spent in her company, the more annoyed I got with her. Gradually, it seemed that every little thing Adelaide did only served to make me angrier. She listened to music without headphones, talked non-stop about her boyfriend and seemed to navigate social situations with a grace I desperately coveted. Seemingly small things in hindsight, but boy, did they make me furious back then.
In my heart I knew how irrational I felt, but I couldn't help feeling hurt, jealous and betrayed at how easily my idea of our friendship fell apart.
We ended our freshman year on the worst terms. I simply texted her goodbye and left for the airport without waiting for a response. We didn't talk to each other until a few weeks before our sophomore year, and I returned to campus dreading seeing her again.
That dread became guilt soon after. My summer at home helped me understand that Adelaide shouldn't get punished for my own feelings of inadequacy. Even after I believed our friendship officially over, Adelaide still texted me first. I knew then that she had a courage I felt I would neither ever have nor deserve.
I remember confessing to a mutual friend how much I wanted to make things right. Her response, while truthful, left me heartbroken: Adelaide needed to cool off, and she would probably need some time before she would want to talk to me again.
Sophomore year rolled on. Adelaide and I were still in the same clubs and sorority, but for the first portion of the year we barely talked to each other. All of that changed once we began weathering the sophomore slump.
We started talking again on a Sunday in November 2016 when we met up to grab some food at the dining hall and vent about our problems with the newspaper. To my surprise, I found that now that we lived apart from each other, I could sympathize with her much more easily. Soon, our Sunday vent sessions became not only a common occurrence, but also a great way to reconnect on a much deeper level than we ever did as freshmen. I looked forward to them every week.
In February of 2017, our sorority came under fire for social misconduct. Again, Adelaide and I turned to each other. We talked about our frustrating situations and how unfair it all seemed to us. I found myself no longer looking for her flaws, but admiring her determination while I became her shoulder to lean on. In the end, I found it funny how the same activities that drove us apart also drove us back together.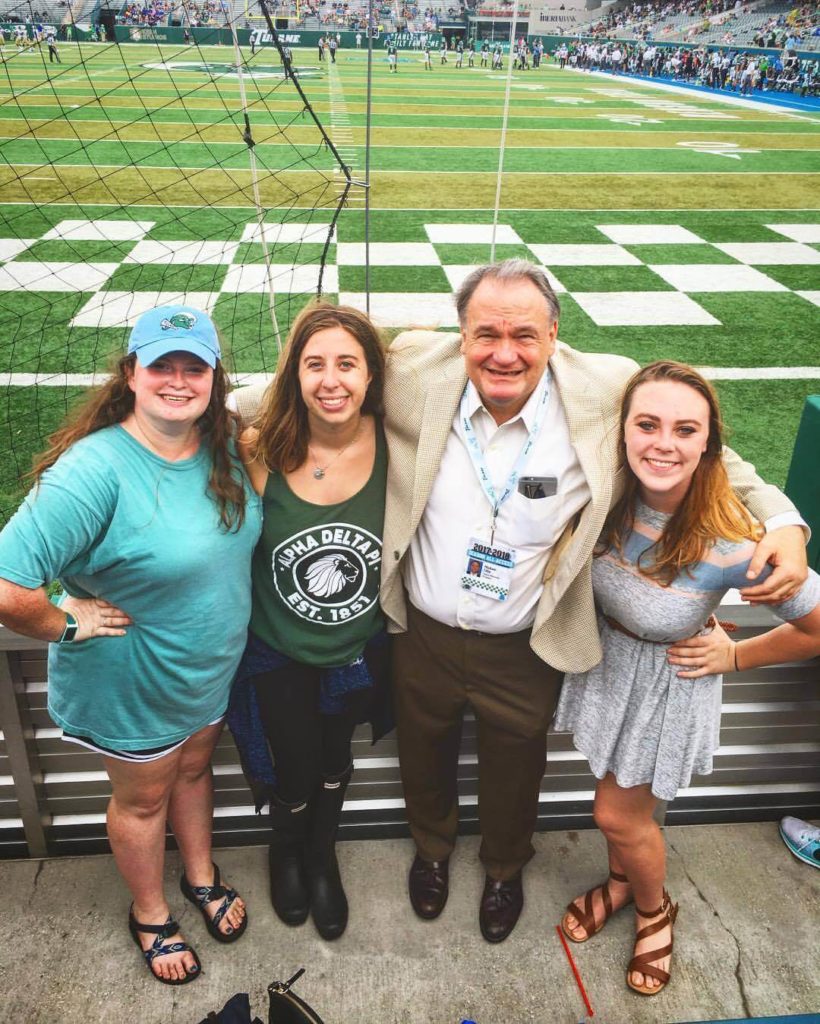 Now, we enter our senior year. Adelaide and I have both since moved off campus into different houses, but our friendship remains strong. As it stands, we have faced so much together that I know my college experience would not have played out the same way without her.
We've talked about freshman year. I can safely say that I've apologized for my behavior. We've both grown past our differences, but we still like to joke that we could never live together or else we would probably end up back at square one.
I feel that writing this qualifies as closure. We've had our ups and downs and our fair share of arguments even after freshman year. But the most important takeaway from all this? I've grown. She's grown. We never stay the same people and every year brings a better version of ourselves. Most importantly, I never thought I'd earn a second chance with an amazing person like Adelaide, and I couldn't describe the gratitude I feel as I enter my final year in school.
Cheers to you, Adelaide: my go-to sports partner, party hopper, road trip driver and vacation planner. I can't wait to tear up the town with you for one last year.