A string of impossibly difficult decisions follow the college journey. First, you must embark upon the college search, looking for a university that not only suits your personality, but also offers the best dining hall food. Once you choose your home for the next 4 years, advisors press you to quickly decide your fate for the remainder of your life. "Pick a major!" For undecided students, the exhausting nightmare of searching for a college major forces them to run in circles. Juggling college level classes while simultaneously overthinking about the future often causes students to buckle under the pressure. But college shouldn't feel like that. In fact, surveys show that 20-50% of college students enter their universities undecided. Let's manage some of that stress!
Keep reading to find out the 10 best majors for students questioning the future of their studies.
10. Computer Science
In this day and age, everyone and their mother owns the newest model of the MacBook Pro. The computer science major continues booming as computers become one of the most powerful and influential forces in the world. Do you categorize yourself as a problem solver or a mathematician? This major could win you over.
In recent years companies struggled to employ workers with computer science degrees. What does this mean for you? With the high demand for computer science majors, you will never experience unemployment. Plus, the pay rates? Pretty great.
The intelligent students taking up computer science often encounter and handle complex tasks on their screens, including creating software designs and implementing cybersecurity measures. The core requirements of the major include statistics courses along with calculus, data management, computer theory, abstract data types and much more. CS student's passions range from studying robotics to creating and designing websites, leaving them with many opportunities to dip their toes in different career paths. Considered one of the coolest and most innovative new career paths, many CS majors feel eager to dive into the world of virtual reality.
Being a compelling choice for ambitious young students, the promising and financially available computer science major will certainly lead to a successful career.
Potential occupations include…
Software developer
Programming
Software engineer
Product manager
Web developer
9. Biology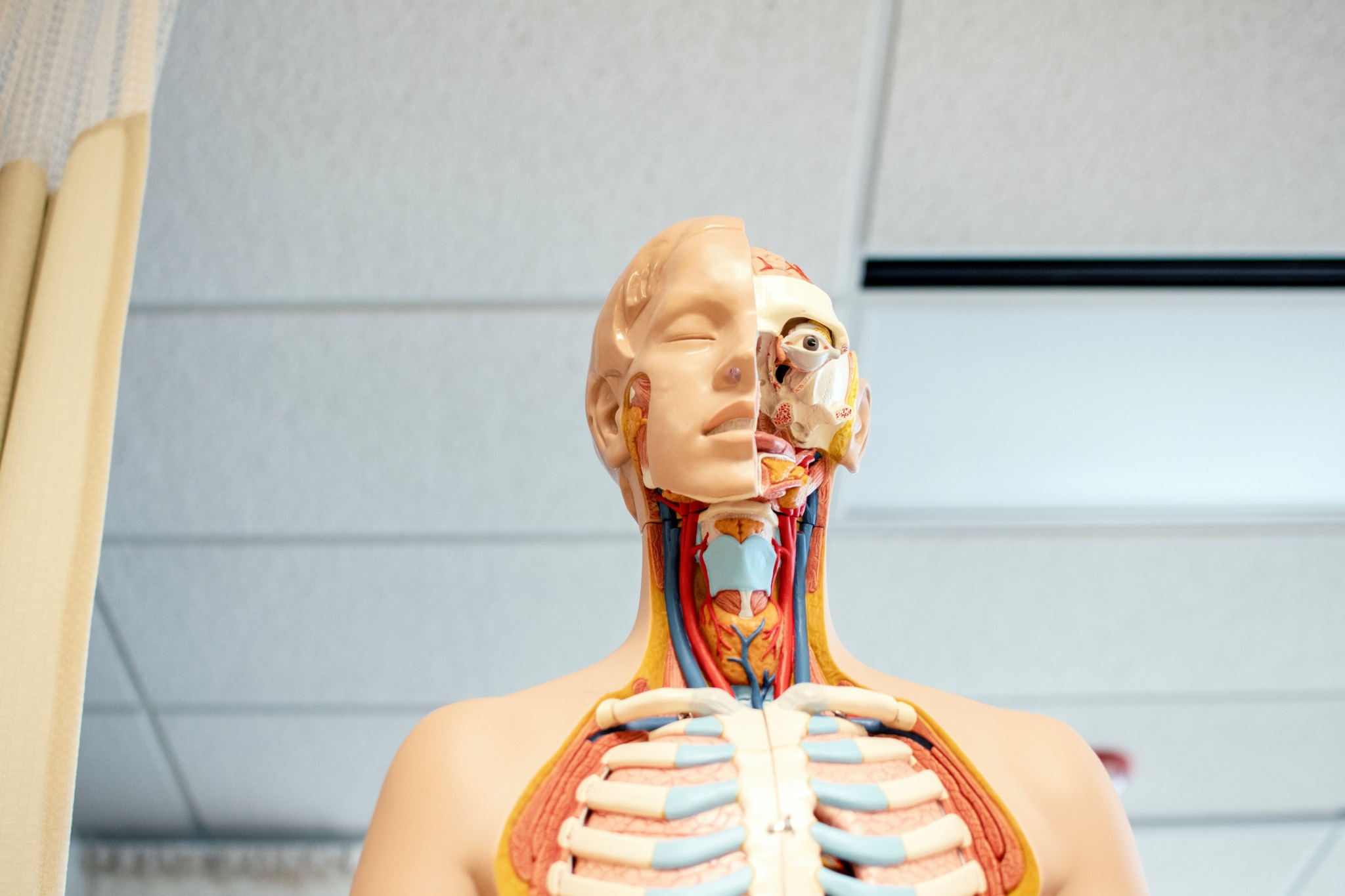 Whether you're the next Albert Einstein or an animal enthusiast, consider becoming a biology major. Obtaining jobs ranging from zookeepers to pharmacists, many don't realize the versatility biology ensues. Most members of the bio discipline characterize themselves as curious beings, so prepare to observe the world from a new and unique angle.
The classic biology student won't be sitting at a desk all day—they'll find themselves in the lab dissecting frogs, researching genetics or studying human anatomy. Brush up on your science and math skills, though, because a biology degree requires lots of STEM classes. Good with numbers? You won half the battle. Some of the most common courses include the classic chemistry, anatomy, biochemistry and evolution. Most people don't know that classes often tailor to student interests. Biology majors concentrating in marine biology, for example, take classes discussing the lives of aquatic animals.
"I had about 45 career paths during childhood. I didn't really figure out what I wanted to do until my junior year of college," St. John's University Director of Career Services Jocelyn Coalter said. "Very few careers are aligned with a very specific major. So, if you have no idea what you want to do, do not feel that you need to figure it out all at once. Most careers, and many graduate school programs, take students from a very wide variety of backgrounds."
Although most aspiring doctors go down the bio route, students majoring in this area shouldn't feel pressured to pursue medicine. The major acts as a great place to start if you possess a scientific brain. You may turn down any avenue.
Potential occupations include…
Dentistry
Ecologist
Forensic scientist
Botanists
Optometry
8. Political Science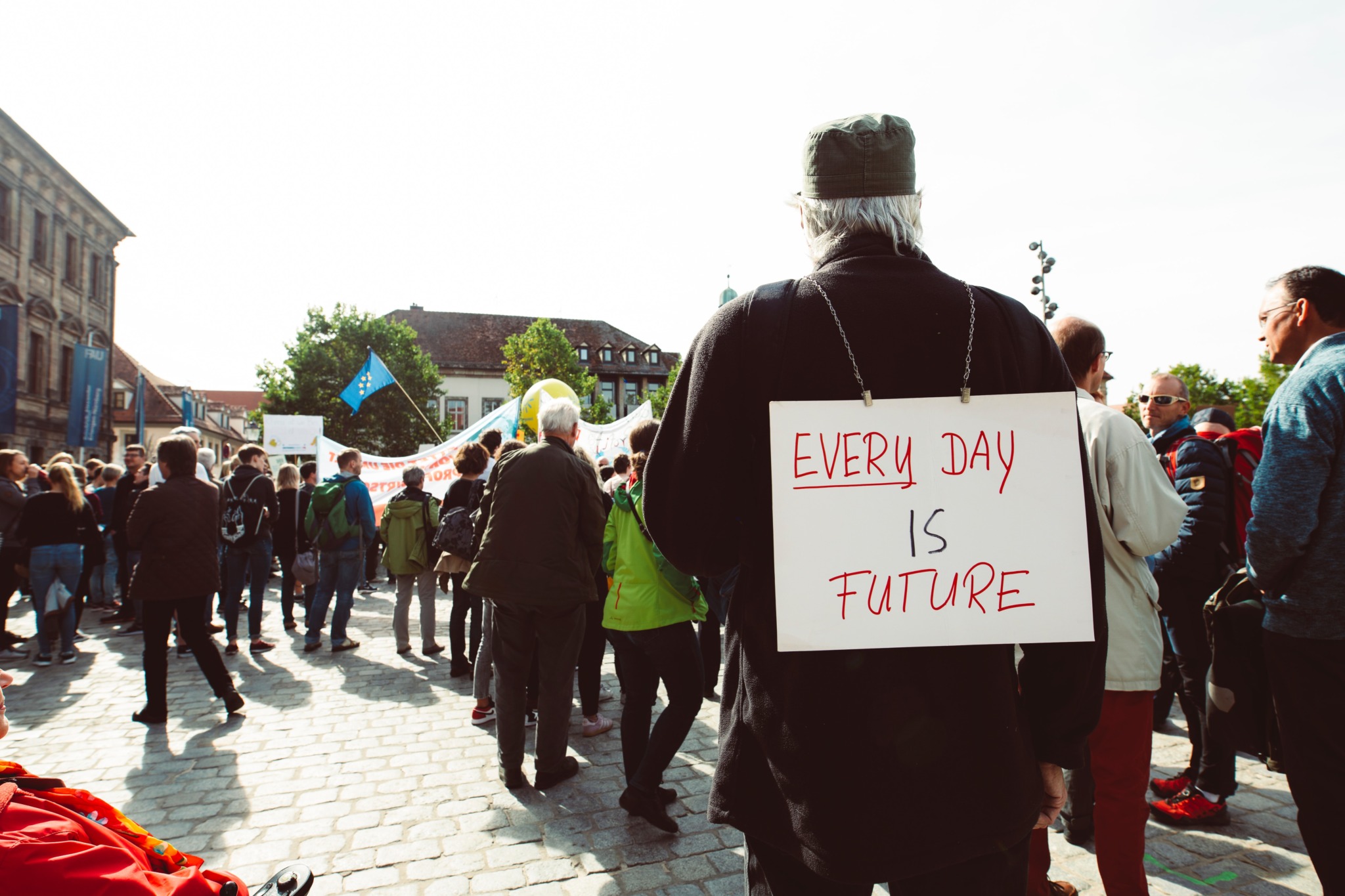 Did the 2020 election bring out a passion for politics? Political science majors love making sure our society reaches equity and justice, just like Marvel's Avengers. Why not join the team?
"From a very young age I had a passion for public service and was driven towards politics, government and leadership. My experiences in Scouting and subsequently interning for former Congressman and Borough President Guy V. Molinari during high school gave me the inspiration to pursue a career in public service," Former New York State Assemblyman and current CEO of Monsignor Farrell High School Lou Tobacco said. "It is important to try different opportunities on for size. Take advantage of getting experiences volunteering, interning and working in varied fields that might interest you. Don't be too hard on yourself, it's all about the journey."
A political science major with a passion for justice will develop exceptional writing and communicative skills from their education. Not every poly-sci major strikes the polls. Many go on to pursue other paths using their developed leadership and problem-solving skills. The major prepares individuals to confidently understand political theory and will expand upon public speaking. This makes political science one of the most flexible majors, where you can pursue any path that stands out to you.
Potential occupations include…
Legislator
Political campaign staff
Public relations specialist
Lawyer
Economist
7. Legal Studies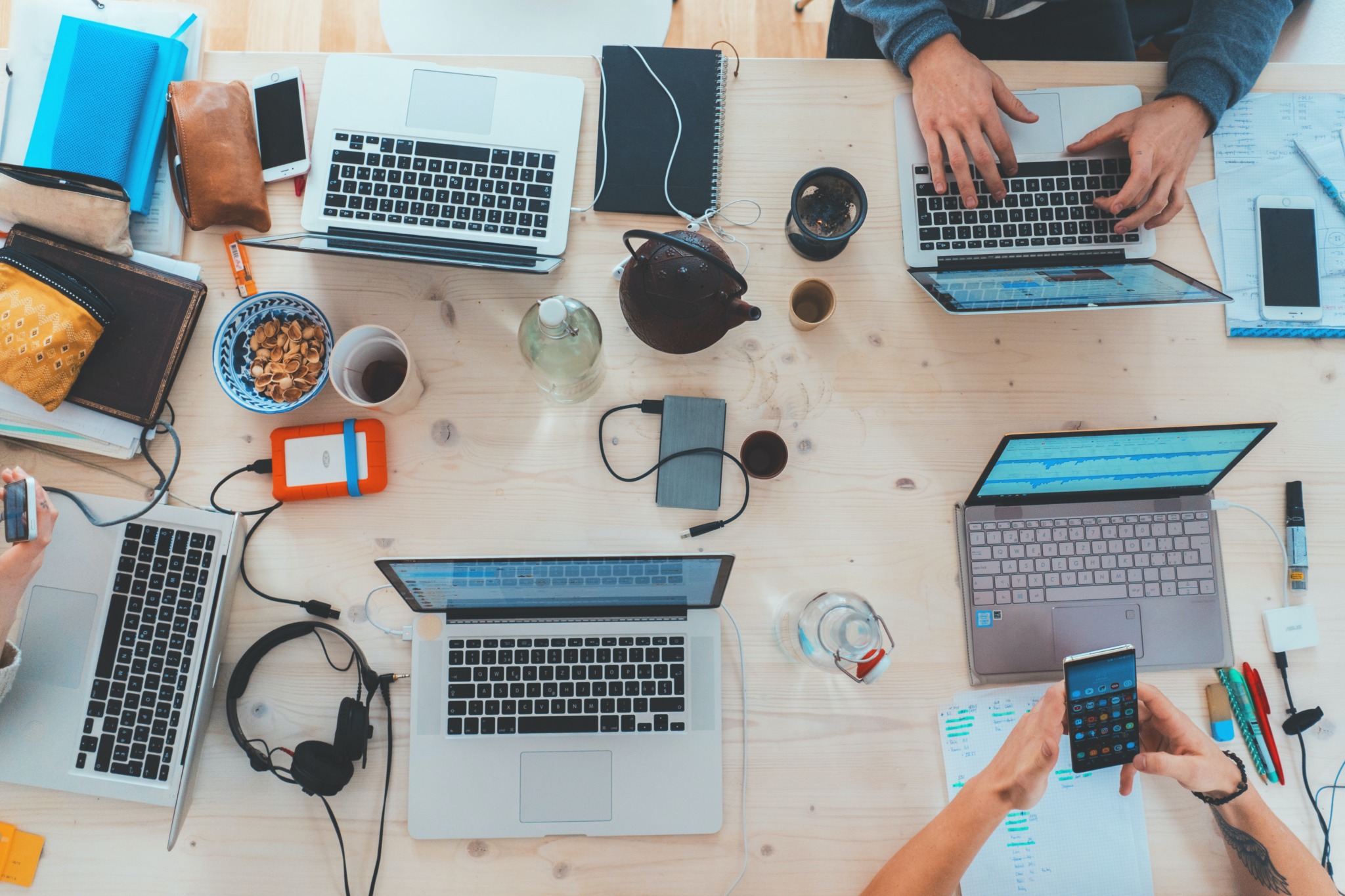 All legal studies majors must become lawyers, right? Not at all. Many career options arise for the robust legal studies major.
Introduced to legal institutions, processes and case studies through their education, the legal studies major leaves college fully prepared for the professional world. They become pros at analyzing complex arguments and understanding law jargon. If you couldn't get enough of your government class in high school, this shoe might just fit.
The classic legal studies major takes classes ranging from constitutional law to criminal justice, acquiring the essential negotiation and organizational skills required for success. Many students choose to concentrate in particular areas, like business law or criminal law.
Many legal studies majors go on to graduate school to receive additional training for their field of choice, but many options remain for those who desire only to receive their bachelor's. Some fulfilling options include working as a judge's associate or a paralegal. Some even get into politics! The promising legal studies major undoubtedly reaches success no matter the career path they choose.
Potential occupations include…
Real estate agent
Social worker
Management consulting
Lawyer
Investment banking
6. Philosophy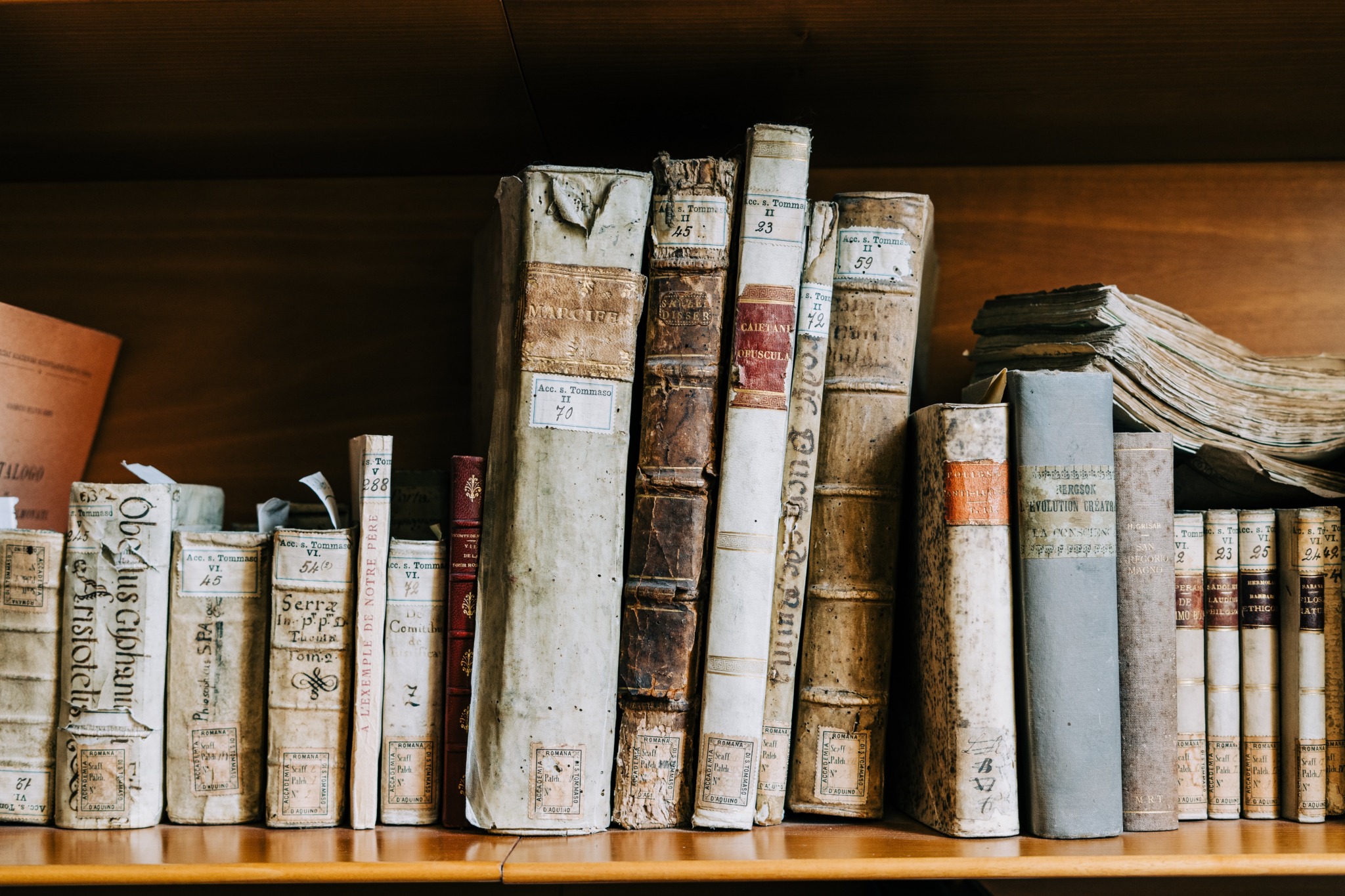 You certainly heard the names Socrates, Plato and Aristotle before. These iconic philosophers receive more fame than Taylor Swift in the eyes of philosophy professors.
Yearning to gain a greater understanding of yourself? The world? Philosophy may be of interest to you. Being no stranger to debates and existential concepts, the hardy philosophy major loves reading up on famous philosopher's interpretations of morality and human nature. In their ethics, logic, metaphysics, political philosophy and ancient philosophy classes, they extensively learn about the history and relevance of the discipline in today's world. Since some of their reading materials date back to two thousand years ago, the philosophy major develops the essential skill of dissecting complex texts, along with constructing arguments on the basis of logic and reason.
"When I first encountered philosophy in college, I realized that it was what I had been searching for, for a long time," St. John's University Professor Robert Delfino said. "Philosophy supercharges the mind; it trains one to think and speak clearly, to argue and evaluate arguments well, and to see the big picture in life. Once you have found the career path you are sure you want to pursue, you have to give it your all. Put fear out of your mind, pray every day to succeed, work hard, don't give up, and learn to take it a day at a time."
Interested in double majoring? Philosophy mixes beautifully with a plethora of other majors, especially business and theology. The essential skills philosophy majors develop positively impact any occupation—government, journalism and even radio.
Potential occupations include…
Journalism
Professor/teacher
Paralegal
Psychologist
Lawyer
5. Psychology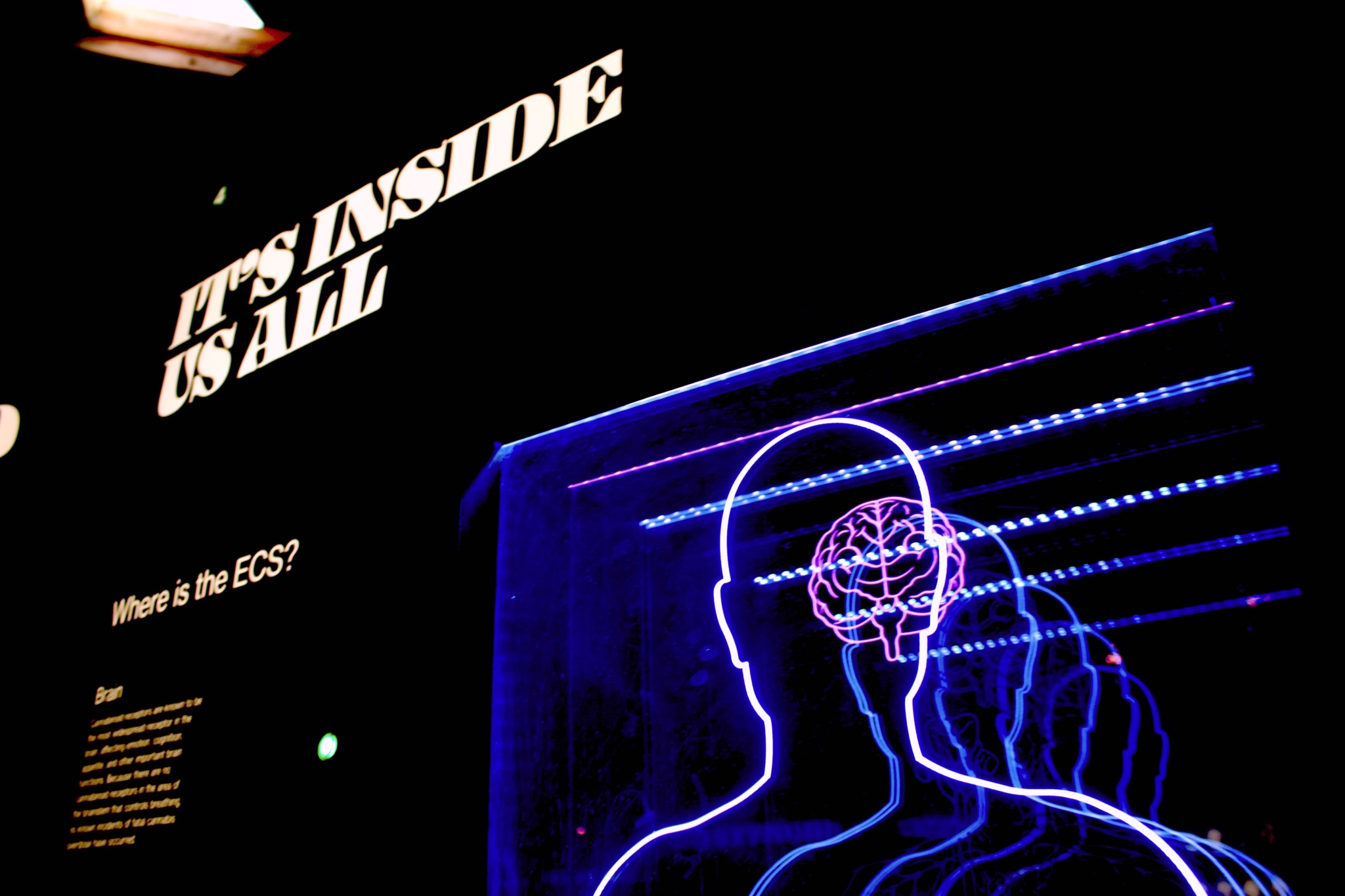 Do you often wonder why your baby cousins relentlessly throw their pacifiers on the floor? Or why your friend keeps throwing out belittling remarks after you speak? Psychology majors dive deep into these behaviors, attempting to understand why humans (and animals) behave. They study the brain, social interactions and conduct experiments to gather behavioral data. The many branches of the discipline allow for students to delve into their interests and passion, whether that be in child, social or even clinical psychology.
"Psychology is a fantastic background to have for just about any career. I knew I wanted to major in Psychology because I was eager to learn more about brain function, behavior, and what makes people tick," College Counselor at Notre Dame Academy and St John's University alum Lisa Huben said. "Receiving that education has been the cornerstone of not only my career, but how I operate as a person. Doing research on what it means to pursue a particular major can really help inform your decision. Maybe you can study Business, English, Sociology, or some kind of "umbrella" major that will let you dip your toe in a little bit of everything."
If you hope to work with people in the future or feel interested in learning about the inner workings of the human mind, you've met your match. When obtaining a psychology degree, you can specialize in almost anything you feel passionate about!
Potential occupations include…
Therapy
School guidance counselor
Childcare worker
Social worker
Behavioral analyst
4. Language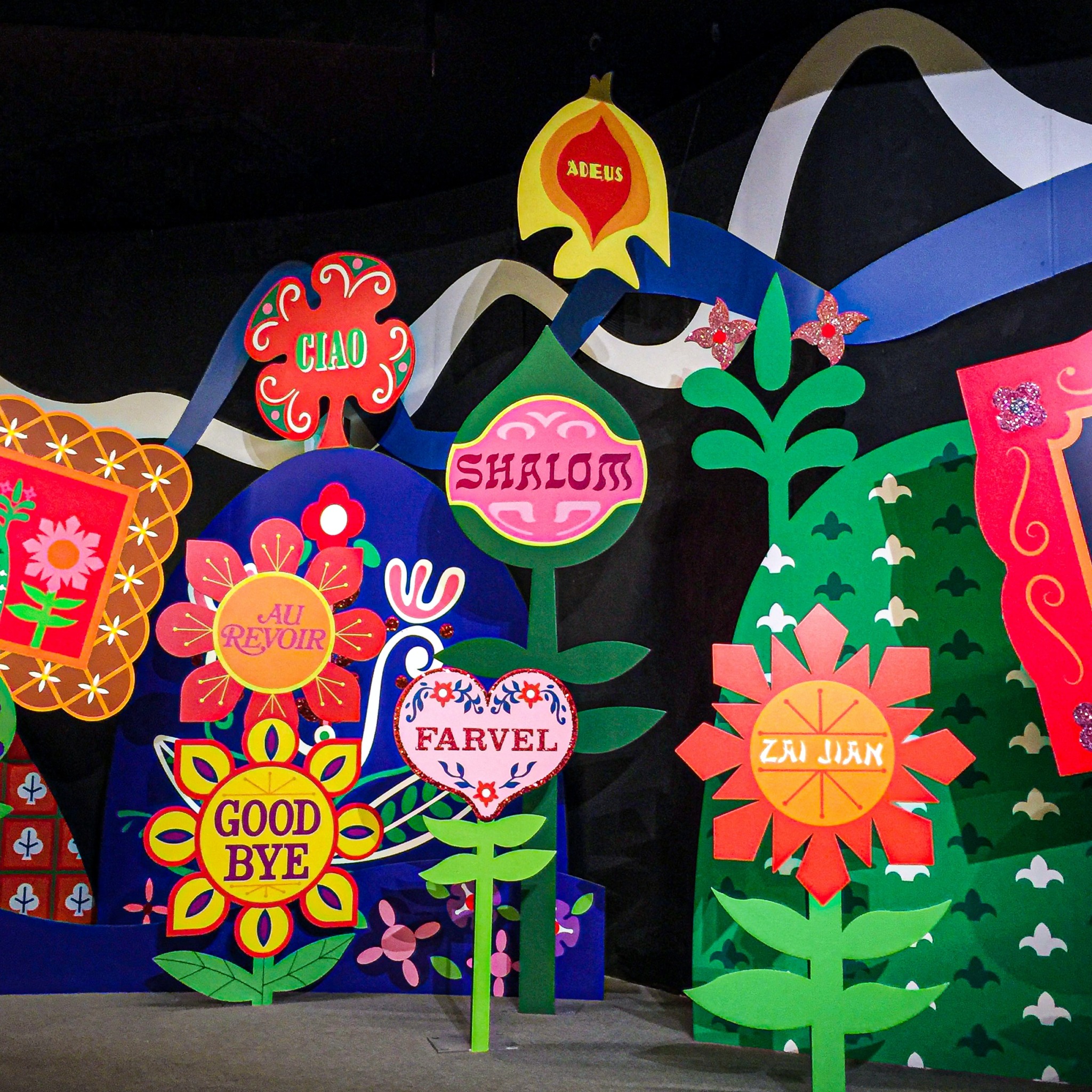 What better way to serve the community than to bridge the gap between people speaking differing languages? Only the most dedicated students take on the commemorative task of learning a language… or multiple! Many do not realize the abundance of opportunities offered to those bilingual and trilingual stars.
For one, those majoring in foreign languages can take up translating jobs, tutoring and teaching occupations. They also may work abroad or move from place to place with the ease of understand the native language. This gives them the opportunity to work in tourism and marketing jobs. Studying language also betters one's understanding of their first language and, in a broad sense, allows students to gain a greater understanding of cultures differing from their own.
Communication and language come in many shapes and forms. Remember our deaf and hard of hearing community, who communicate through the use of sign language. Many unfortunately do not experience the luxury of keeping an interpreter near them at all times. When deprived of a proper translator, especially in schools or medical situations, they may find difficulty voicing their concerns. This inequity demands correction. Being in desperate need of ASL interpreters, the world would become a more inclusive place if more students took up ASL in college.
Language majors truly make a difference in the world. Any other interests? Pair your language major with a minor.
Potential occupations include…
Technical translator
Foreign travel advisor
Airline industry
Museum curator
Publisher
3. Business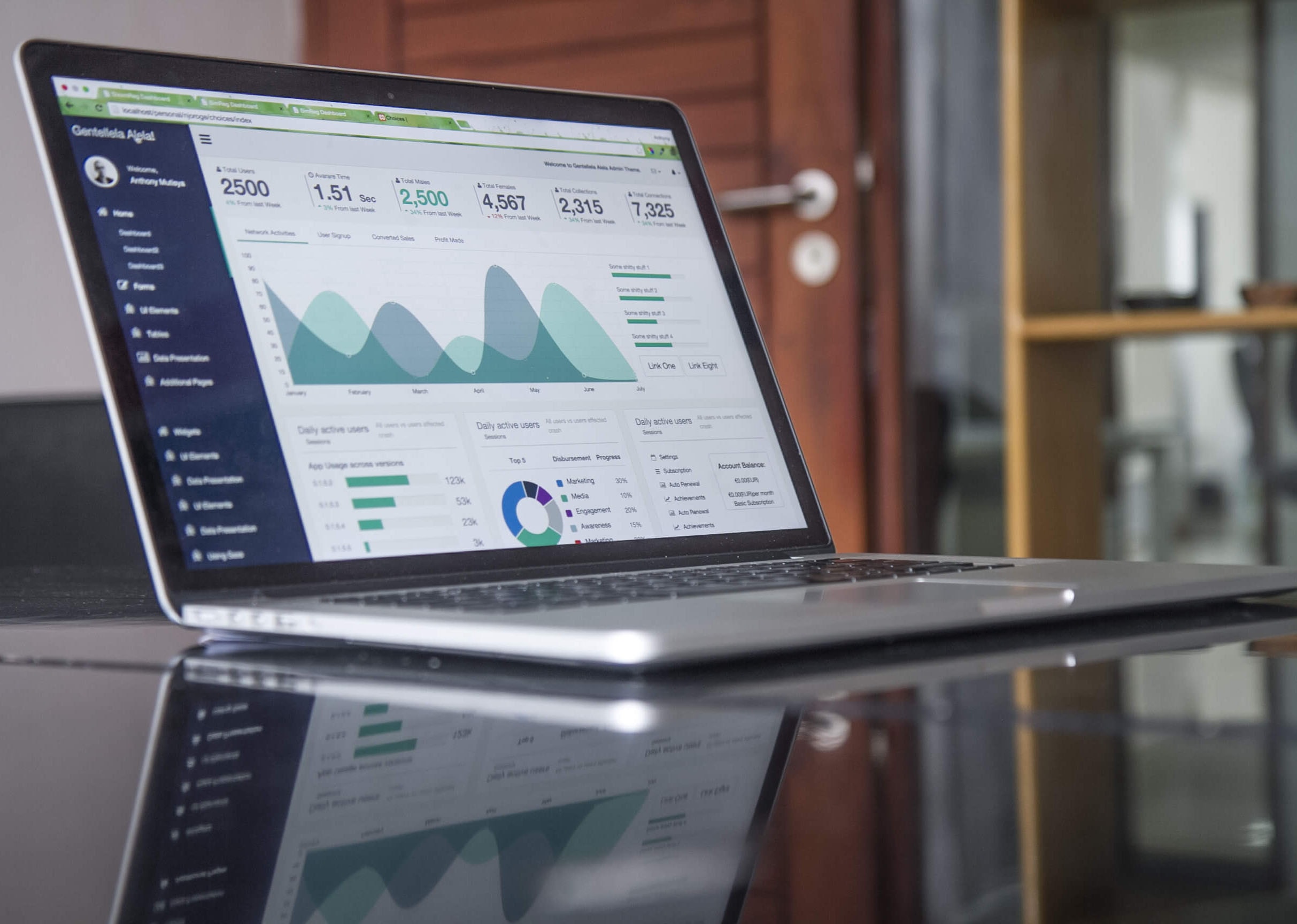 Every successful company employs dedicated businesspeople who get the job done. As the economy continues to grow, business majors remain assets in every occupation. The mighty business student learns administrative skills along with budgeting, negotiation, management, leadership and other crucial skills from their education. Their various economics, business law, marketing, business ethics and financial management classes also help them master their critical thinking.
If this sounds like too much business, fear not. You can always pair your business major with a minor or double major. Many students also choose to specialize in particular areas, including marketing, accounting or international business. Creative students love pairing the business minor with their fashion or film studies majors. The greatest aspect of majoring in business? Networking, of course. Business students should prepare for group projects and internships, ready and eager to work with others.
Contrary to common misconceptions, not all business majors become accountants or financial advisors. The dedicated business students acquire knowledge that comes in handy most anywhere. Maybe Disney or ESPN. In the business field, you'll find a myriad of long-term job options. The only hot commodity in the work force? The business major.
Potential occupations include…
Human resource specialist
Marketing Manager
Management consultant
Research analyst
Investment banker
2. English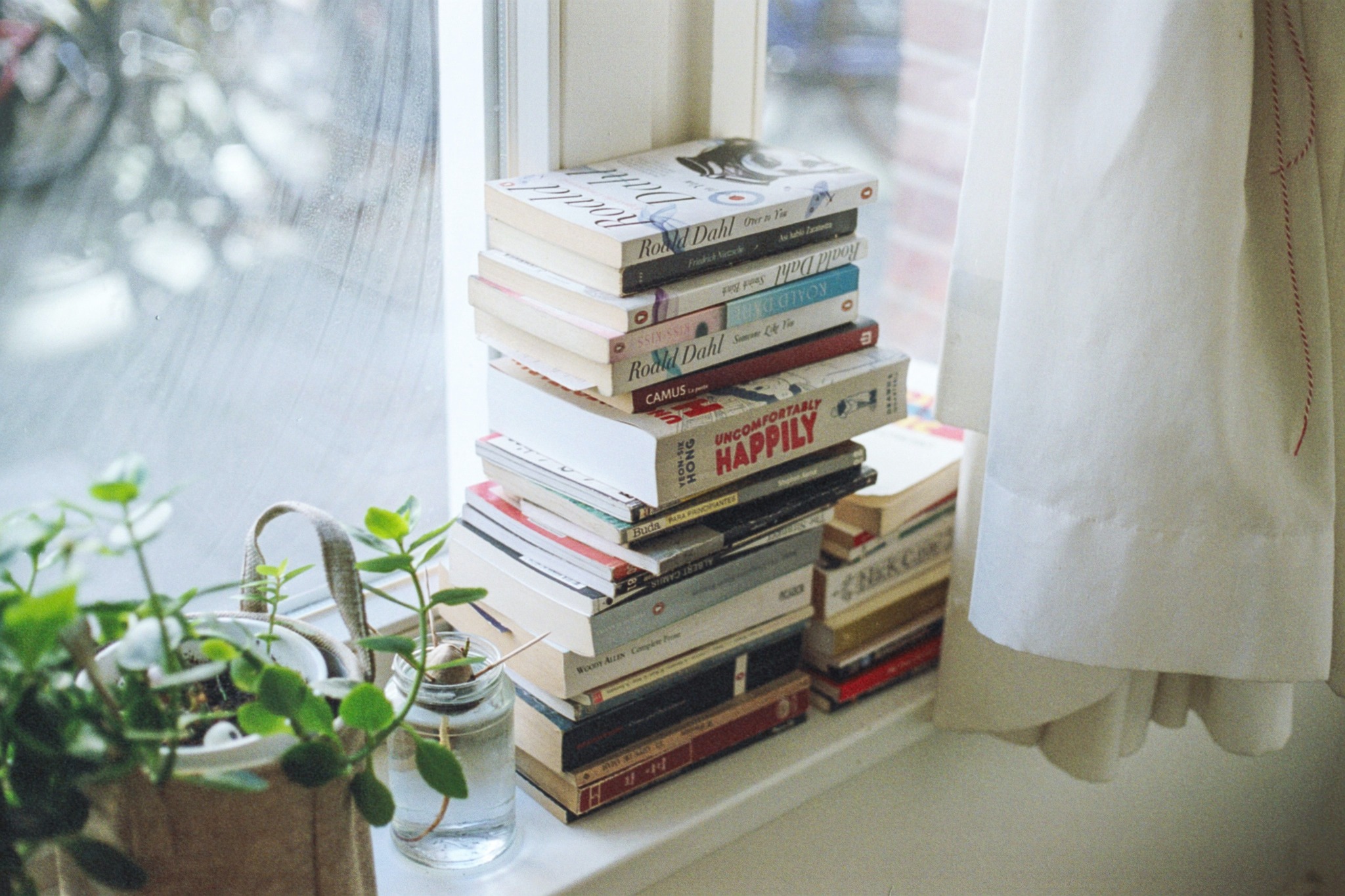 Shakespeare, here we come.
Nowadays students seem fearful of declaring an English major. Many believe the discipline will cease to benefit them, but this perception reigns completely untrue. While English majors not only fine-tune their articulate writing skills through their education, they continuously challenge their outlook on the world and develop the necessary analytical skills required in the trickiest of careers. Employers love to see those English Degrees, as English majors demonstrate high levels of critical thinking and always exude passion.
"I think students should not be afraid to major in the subject they love—with a combination of internships and graduate/professional school, you can end up in the career of your choosing no matter what your major," St. John's University Associate Professor of English and Director of the Honors Program Rachel Hollander said. "I loved reading from the moment I learned how in first grade, and I thought I MIGHT be an English major in college, but I went in undeclared. I ended liking English best, partly because of feminist criticism. I really loved teaching and mentoring students, and sharing important ideas about literature, power, gender, race and society with them (I learn about these things from my students, too)."
English majors take on many occupations, from college professors to novelists and journalists. Some even go on to specialize in analyzing particular works of poets and authors. An English major's career options know no limit!
Potential occupations include…
Reporter
Editor
Paralegal
Journalist
Creative writer
1. Communication Arts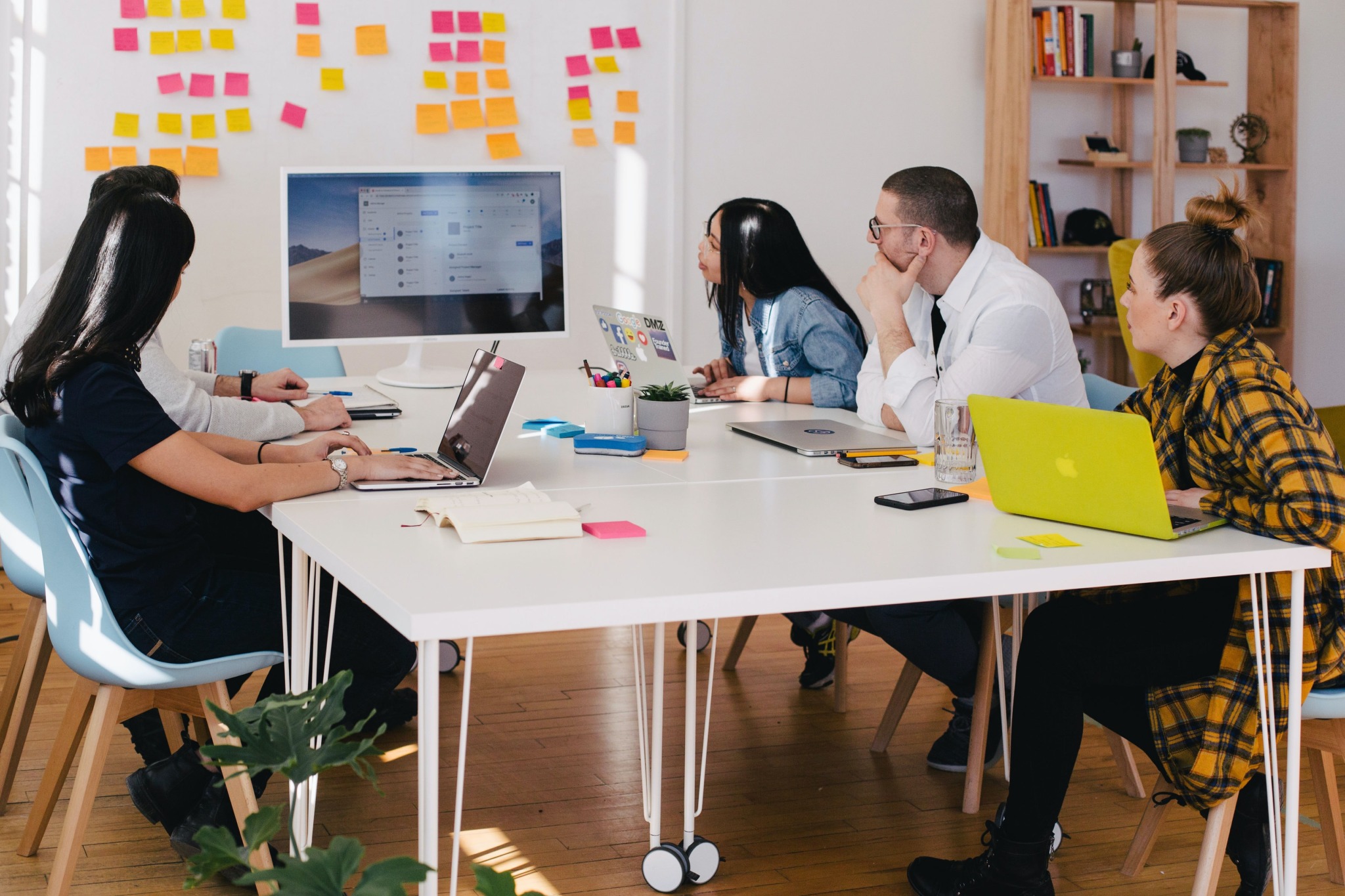 What's not to love about social media, radio, TV, newspapers or podcasts? Being one of the broadest disciplines, communications acts as the perfect major for the student who appreciates working with others. Besides, what's one of the most essential qualities every employer looks for? Efficient communication skills.
Communication majors embody the "jack of all trades" saying to a tee. Some being proficient writers, others being video editors, many being public speakers and all being great communicators. Their job? Share information and make it easy for the general public to understand. Many universities offer core communications courses ranging from multimedia communication, writing for mass media, understanding media, advertising, public relations and much more. Social media presence acts as more recent requirement for the communication arts major, as Instagram and Tik Tok establish as society's predominant communicative tools.
"I didn't know my career path during childhood, but I've always loved to talk and listen to others, so a degree focused on the art of communicating felt like a perfect fit. The underlying thread through every professional role I've held is my role as a clear, direct, and authentic communicator," Chief of Staff and Executive Director of The Lois & Richard Nicotra Foundation Kristine Albano Garlisi said. "I was an adjunct professor for many years and students often message me years later that they were grateful they had the skill set to speak up in meetings and crystallize ideas for presentations. Strong communication skills will serve you well in every profession."
Since the extensive major offers various career options, many communications majors concentrate in specific areas, including film studies or multimedia studies. Other students decide to pair communications with another major or minor to fulfill their passions.
Potential occupations include…
Public relations
Advertising
Marketing
Social media management
Graphic design