If art as a tool for social change piques your interest, then the World Arts and Cultures major may just be the academic path meant for you. In this major you'll learn skills that can transfer across a variety of careers, all while critically evaluating—and creating—art that makes a cultural impact.
A passion for learning about different cultures and a desire to make real-world impact through art will have you diploma-ed up and ready to blaze trails.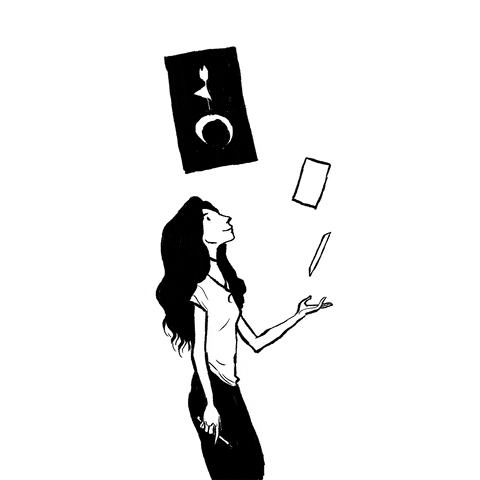 What You'll Be Doing
Throw out all of your expectations about gimmicky classes about "art" and "culture." You won't be blindly memorizing facts about Renaissance era art or admiring Greek architecture. Your classes may include a bit of that stuff, but the majority of them will take you way deeper.
This major will challenge you to think critically about culture, representation and expression. Through learning about visual cultures, critical ethnographies and arts activism, you'll gain an understanding of how creativity can be used to inspire change both locally and globally. This won't be knowledge gained solely from textbooks either. You'll earn resume-worthy experience through your own practical projects, or community and corporate internships.
The Classes You'll Take
Of course, you'll have to take some introductory courses like Intro to World Arts and Culture. But this isn't your typical art major. Classes in this major tend to focus on the intersection between arts and the real world. This means that you can opt to take some pretty interesting intro courses, like Colonialisms and Resistance or writing classes on aliens, psychics and ghosts. The fun doesn't end here.
Your major requirements will include classes like Art as Moral and Social Action, The Politics of Performance and Art and Global Health, to list a few examples. As a senior, you'll cement all this knowledge in a practical project of your choosing. Writing a thesis not your thing? No worries. Your project can take the form of a documentary film, performance, exhibition or any other creative medium of your choosing.
Internships For This Major
With this major, you'll be able to intern at pretty much any company or organization involved with the arts. While this can mean working with your local arts non-profits, theatre companies and art galleries, it can also mean working with globally recognized cultural activist groups. These routes may be considered more traditional.
If that's not your style, then you'll be happy to know that the modern world we live in can grant you opportunities to work in fields where art intersects with technology. You could find internship opportunities at tech companies like Adobe, gaming companies like Riot Games, or media giants like Disney.
Remember, this major takes you beyond just learning about arts and culture. The critical analysis and organizational skills you'll take away from it will transfer appropriately to a variety of fields.
Career Opportunities
1. Community Organizer
With a degree in this major, you'll definitely have a strong foundation in arts activism. You can put that knowledge to good use by being a community organizer for an activist group. If you've ever thought about working with groups like Black Lives Matter, Amnesty International or Global Fund for Women, then this major could pave the way for your career.
Though most activists start out as community organizers, lots of them transition to other roles within these organizations. In other words, you won't be going down a pigeonhole if you choose to pursue this path.
 2. Arts Programmer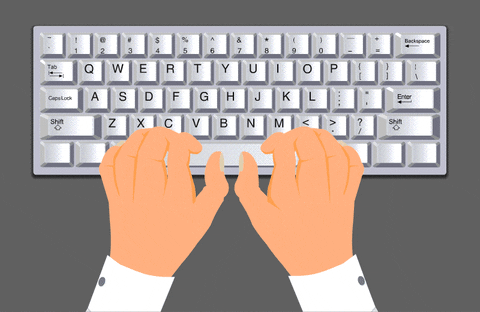 The majority of schools in this country lack proper arts education. Ever complained about how schools don't teach creativity? Well, choosing this career path will give you an opportunity to change that narrative.
For this type of work, you'll be able to work with universities, museums and various community learning centers, helping to create inspiring art programs that get people in touch with their creative side.
 3. Creative Director
If you'd prefer to work in a more corporate setting, then working as a creative director could be right up your alley. Every brand needs someone who can guide the company in making artistic decisions that will resonate with their audience. This type of gig will also give you an opportunity to make some pretty impactful industry changes.
Do non-inclusive perfume campaigns rub you the wrong way? As a creative director for a cosmetic company, you could totally challenge those unjust ideas by recruiting a diverse range of models. Many brands make cultural faux pas that land them in controversial waters. People like you can help them avoid those.
4. Marketing
In order to do marketing well, you have to truly understand the impact of media on different communities. You'll be even better at it if you can actually produce digital media for the company you work at.
If you've got Tik-Tok talent or have a knack for crafting witty Tweets, then you possess a high-demand skill set. Social media managers, especially those with a keen understanding of cultural nuances and visual art, can make a great living in this field.
 5. Project Manager
If your senior project was the highlight of your academic career, then you should definitely consider this field of work. A passion for planning and production would make you a perfect fit for this role. Like marketing gigs, this is a job exists across a variety of industries.
From media giants, like Disney, to social media companies, like Snapchat, many different businesses need project managers. They need people like you, who have the creative know-how and practical production skills necessary to bring big ideas to life.
Reviews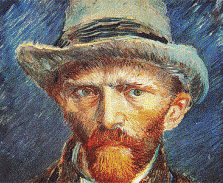 "World Arts and Cultures is a unique major that can become what you make of it. With three streams—Arts Activism, Critical Ethnographies, and Visual Cultures—there is so much potential for exploring something that interests you. Also, the Senior Focus allows students to create a project that aligns with their goals and dreams," UCLA senior Brendan Munro Thompson said.
"The WAC major has been such a welcoming space for me. Especially as someone who transferred into the major late, I've cherished every moment here. There's a great balance between being driven to create art and creating art for fun. Finding the UCLA WAC community has been a huge highlight of my college career," UCLA WAC alum Carrie Appel said.
"The professors in this major are there to push you to open your eyes and see the sides of culture, and your peers, that you weren't aware of… They want to get to know you and understand your point of view and, because of an initial course and small class sizes, you really get to know your peers. This major makes you feel at home and is full of interesting, thought-provoking and heartfelt conversations," UCLA senior Hannah Burnett said.