So you've picked a major — great. Now, what can you do with it? Majors are easy to combine with what you love but when it comes time to pick a career, it can be a little harder to stick with your passion. Areas of science are often stuck with few jobs such as a doctor or a physician, but if you're not into all of the aspects then it can be hard to choose the career. If your passion or major is in the arts then you've got the idea of the "starving artist" looming in the background. Worrying about what to do with your major can seem overwhelming, but your professors have been there before. 
See how 10 different majors can manifest into your passion careers in the future.
 1. 

Chemistry
Thunder crackles and lightning strikes in the distance. Test tubes full of mysterious colorful liquids fill the room. You turn to laugh hysterically as the solution comes together; you've created the cure! Obviously not everyone can live out their lives as the storybook "mad chemist" as they wish but there are tons of different opportunities if your passion is in the chemicals. "There are places and businesses in almost every city that work with research in Chemistry. For example, here in Columbia, Eurofins Scientific has lots of chemistry students go to work for them after graduation," the University of Missouri Chemistry department's advisor Dr. Walensky said. You may not be mixing chemicals left and right in a lab but the work and research you do can ignite that same passion you have for chemistry. 
 2. 

Biology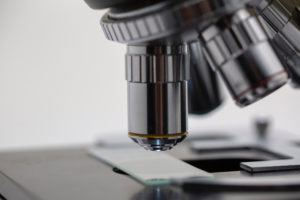 Back in middle school science class you probably were given a frog to dissect. While others in your class screamed in fear and disgust you excitedly dove into learning about the creature and its body. Now as you're older the science gets a bit beyond the powerhouse of the cell and suddenly you're not so sure if medical school is where your heart lies. That's okay. Graduate school is a place where doors can open up. Between the T.A.-ing and classes, you find yourself connecting with different professors who study different areas of research.  
 3. 

Health Sciences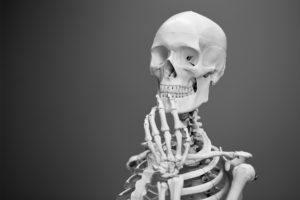 Was anatomy your favorite class in high school? But the thought of medical school sends your nervous system into a panic? Don't stress. The world of Health Sciences is bigger than you think. Not everyone in the sciences will be a doctor so why should you force yourself into something that doesn't excite you? If you're passionate about health sciences then dig a bit deeper to figure out what specifically makes your heart skip a beat. Look for your passion through children's health, occupational therapy, physical therapy or even administration of all health-related organizations and activities. The first step is finding out what you love, the second is to talk to someone who is in the field you're interested in — they've been where you are now and can offer up great advice. 
 4. 

Journalism
As the cliche goes, "It's a dog eat dog world out there" and the field of journalism is no exception. When things get tough it can be easy to throw in the towel. Much like science and other majors, there are different kinds and styles of journalism — investigative, news, reviews, columns and feature-writing — with each one holding its own sense of importance for the world. "I believe that journalism is the oxygen to democracy and it's important for people to be able to manage the government. They need to know what's going on," Dr. Jenner said, the University of Missouri's School of Journalism Faculty Group Chair. Pulling the truth out of a situation can be the thing that drives you but if you want to succeed in the world of journalism, the desire for truth is often the root of passion. 
 5. 

Creative Writing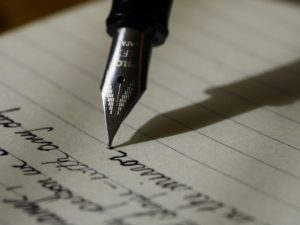 Everyone has a story inside of them waiting to get out and in the world of creative writing, these writers want to share their experiences with who wants to listen. However, the reality of becoming a successful author is slim. But despite the doubt, there are still other careers that involve your passion for writing. "You can be an editor, communications person, public relations expert; the possibilities are endless," Dr. Jenner said. Immersing yourself into the world of writing can also foster ideas for your own personal writing. 
 6. 

Art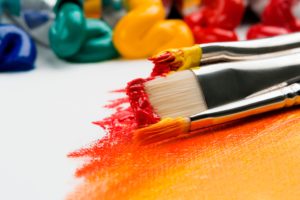 Art can be defined as an essential part of human development. Majors in the arts often get asked, "Oh what do you want to do with it?" Besides the obvious position of teacher, it can be very difficult to find another area that helps ignite the same passion as the major. Perhaps teaching isn't the route you were looking to take; there are plenty of other opportunities. "Art is essential," remember? There are studies within the realm of Developmental Psychology that showcase how art helps children and the elderly through different physical and mental ailments. Spending time with them showing them your world of creative design and color will not only put a smile on their face but yours as well. 
 7. 

Education
When you hear that someone is an education major, their expected career path sounds pretty cut and dry — they're going to be a teacher. When Internship Coordinator, Julia Parcell started her college career there was more to the world of education that meets the eye. "Between internships, working in residential life, athletic departments, financial aid, international affairs, study abroad, and now career counselor, there is still more to explore," said Parcell. Teaching is a difficult career and not fit for everyone. If helping students through the twist and turns of college excites you then talk to your advisor or the internship coordinator. They'll be able to help direct you to the niche that ignites your passion the most. 
 8. 

Sports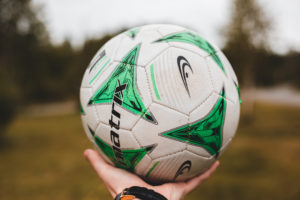 For sport management majors all across the country, many share the same dream: to be the next owner/manager of a famous sports team. But there's more to the sports world than just management. "There are those who specialize in community programs, high-school athletics, collegiate sports, marketing, management, digital media, and the list goes on. For me it was the appeal of teaching others how amazing the Parks and Recreation and Sports department really is," Professor Whisenhust said, from the Parks and Recreation Department at the University of Missouri. Teaching others the love of the game or sport that you are passionate about will feel just as fulfilling. 
 9. 

Parks and Recreation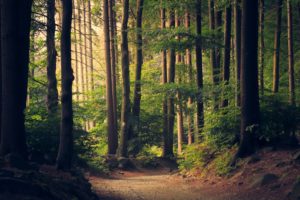 Parks and Recreation isn't just a great show, it's an area of study with tons of hidden careers. Job opportunities for parks and recreation majors range from park rangers to preservation of animals. "Anyone with a passion for the outdoors or leisure can find a niche they can be successful in," Professor Whisenhunt said. Park rangers focus on helping people enjoy the park and all its glory as well as keeping it in perfect shape for generations to come. Preservation officers do the same for the environment as well as work towards helping the creatures that live there. If these areas interest you then find a ranger or preservation office in your city or a nearby national park. 
 10. 

Undecided/Undiscovered Passion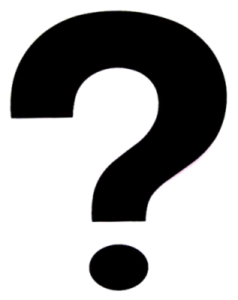 In every article about majors in college, there's often one major that's forgotten: the undecided major. With over a hundred majors at any given college, choosing just one can be impossible. Going in undecided allows you to join different clubs and activities ranging from baking to robotics. Trying anything and everything can help you find the passion that makes your heart soar. Whatever that passion is, pursue it. Go for what makes you excited and happy and the rest will fall into place.
Now that you've identified your passion, start your career journey by nailing that summer internship. Check out four steps that make it easy here.