Have you read each of the Harry Potter books cover-to-cover multiple times and know the movie dialogues off by heart? Do you have at least one Pottermore account and love dressing up in your house colors every Halloween party? Then welcome my fellow Potterheads, to this celebration of our (somewhat unhealthy) obsession with Harry and his many misadventures. Since that coveted Hogwarts letter never came our way, I thought I'd take things into my own hands.
And so, I present to you this definitive list of college majors sorted into the four mighty houses, you know, to spice up this muggle life just a little-bittle.
1. Economics/ Business: Slytherin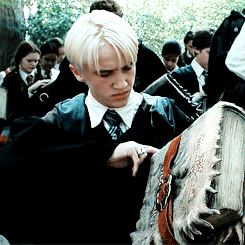 Nothing screams "ambitious" like an economics major decked out in their finest business casual wear, ready to take on several rounds of intense interviewing for a shot at that iconic Goldman Sachs internship. Slytherins thrive in stressful, competitive environments just like that business major on your floor who juggles two internships on top of their six upper-div classes and a part-time job, no biggie. "It's easy to see how the Econ major correlates to being a Slytherin because this house captures the drive, ambition and effort that we need to routinely bring our A-game to grades, clubs and professional networking events. I have experienced some of the cutthroat competition that comes with wanting to build a solid resume to secure a lucrative job or internship. One has to be not only well prepared but a quick and critical thinker ready to fight for their chance to prove themselves in this field," UC Berkeley junior Rishi Chandran said. Striving to make some big money and climb to the top of the social ladder by utilizing their "connections," these students know what they want and will not stop till they get it. And if you think about it, a business frat essentially equates to a Slytherin cult – Draco would have definitely joined.
2. History: Ravenclaw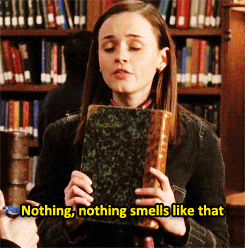 The popular Ravenclaw stereotype of the fuzzy-haired, sweet-natured bookworm holds true when it comes to history majors. Studying history involves a tonne of reading, and who better to tackle those long, analytical essay finals than an intelligent Ravenclaw? Trust them to fall in love with dreamy young Teddy Roosevelt or the rugged Malcolm X as they hungrily binge-read their way through historical eras like bedtime stories. Archaeologists and historians spend a large fraction of their time collecting artifacts to piece together the past and build their own theories about it, much like Sherlock did. And Sherlock, obviously, appears as something of a Ravenclaw icon out here in the muggle world.
3. Environmental Science: Hufflepuff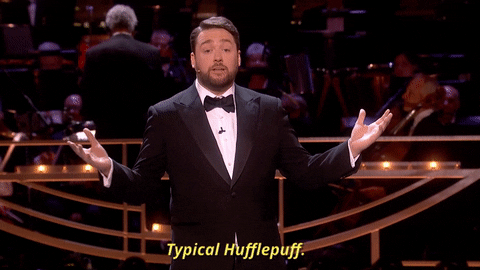 A passionate Hufflepuff equates to a force to be reckoned with! See our beloved Greta Thunberg, for instance. An environmental science major dedicates their life to saving and protecting the earth, letting their inherent kindness and nurturing nature shine through. They'll attend and organize climate change awareness workshops while coaxing you to go on beach clean-ups. You'd be lying to yourself if you said you couldn't visualize Tonks as the mom-friend who reminds you to recycle and opt for organic produce And remember that Professor Sprout, headmistress of Hufflepuff, specialized in Herbology herself. So, 'nuff said.
4. Political Science: Slytherin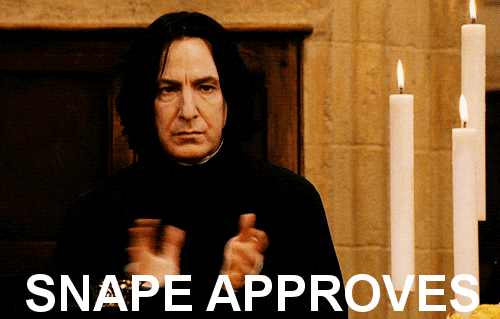 Smooth-talking Slytherins study poli-sci in hopes of someday taking over the Muggle universe … or at least a little corner of it. They put their brilliant little minds to strategizing world domination and carefully learn from the teachings of Karl Marx or follow in the footsteps of Che Guevara. The love-child of intellect and ambition, Slytherin political science majors know how to start a revolution and work the rules to their advantage in any given scenario. Driven and charming, they'll slyly win you over with their riveting speeches and then effortlessly convince you to vote for them. I mean, young Tom Riddle made Head Boy for a reason.
5. Journalism: Gryffindor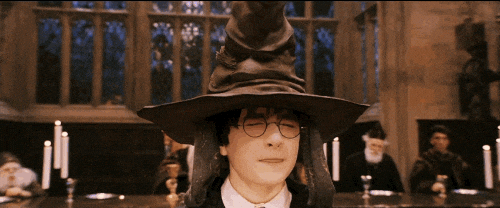 It takes a whole lot of courage to voice opinions that go against the grain and to boldly publish public statements against a tyrannical, powerful leader, knowing that it could lead to trouble. Sounds tailor-made for a Gryffindor, right? Journalism majors strive to provide honest and uncensored coverage of the most socially divisive issues like elections, wars and controversial laws. "As journalists, the power of the written word is more of a weapon and means to ensure the preservation and value of information. I find that those who wield it are entrusted with the duty to use it well- the truth. Don't all Gryffindors strive for the courage to bear witness to truth, knowledge, and justice?" UC Berkeley junior Shivani Ekkanath said. You've got to have thick skin to stand up against the backlash you'll likely receive from nay-sayers, despite putting in hours and hours of hard work. I mean c'mon, who's braver than the journalists who regularly risk their lives in war zones in search of the truth, undeterred by the plethora of death-threats sent their way?
6. Philosophy: Ravenclaw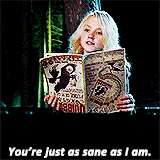 Unraveling the intricacies of human existence proves a pretty comforting hobby for Ravenclaws and philosophy majors alike, who tend to confuse their friends with their highly abstract and complex thoughts. Most Ravenclaws would rather spend Friday nights in their jammies mulling over Plato or decoding Descartes' theories with a cup of hot tea than have to put up with dumb small talk at some stranger's party. I can assure you that long winding debates on the "meaning of life" and the controversy of "free will"– while boring to some of you – sounds like the perfect first-date to your philosophy major Ravenclaw bud. Seriously, just ask them.
7. Sociology: Hufflepuff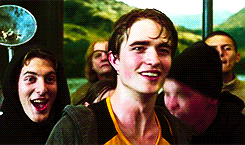 Hufflepuffs love their family and friends above all else so they would do anything to strengthen their understanding of these cherished relationships. They adore learning about human connections and their easy-going, friendly nature makes them ideal for studying social interactions. Sociology involves scrutinizing social networks and observing the evolution of societal order, which patient and attentive Hufflepuffs will do brilliantly.
8. Criminology/Pre-Law: Gryffindor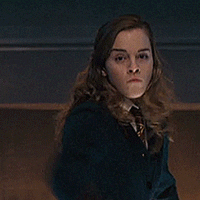 Did someone ask for a crime-fightin' law-studyin' badass? Well, we can find a perfect match in our beloved Gryffindor, Hermione! Sassy, smart and wise beyond their years, criminology majors take apart complicated cases and analyze legal showdowns without breaking a sweat. Training to fight for justice, and to support those in need, pre-law majors pride themselves on their strong moral compass and their idealism.
9. Computer Science: Ravenclaw
Coding their way to solving every Muggle struggle, Ravenclaws use those sharp minds to revolutionize daily life an app at a time. More than happy to pull an all-nighter to finish their program with a couple of Red Bulls, computer science majors prove to possess the steely focus and dedication of a true Ravenclaw. Glued to their laptops 24/7, these students are undoubtedly the modern Muggle equivalent of a young witch sneaking into the Restricted Section at Hogwarts to brainstorm recipes for their own potions.
10. Pre-Med: Hufflepuff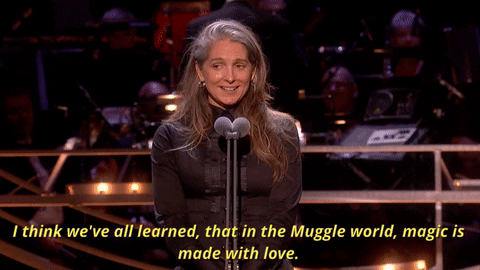 With a strong sense of empathy at their very core, Hufflepuffs make the best healers even out here in the Muggle world. Their ability to really feel for patients and their urge to undo others' suffering encourages them to pursue a career in medicine. Pre-meds dream of finding a cure for cancer or perfecting the art of genetic engineering, ultimately eager to create meaningful change. "Hufflepuffs tend to be loyal and want to be good for goodness' sake and usually want to help the voiceless and be kind to the under trodden – vet students often go out of their way to empathize with animals and communicate with them with the belief that kindness transcends barriers," Royal Veterinary College student Yashaswini Modak said. From molecular biology and anatomy to veterinary studies and psychology, Hufflepuffs gravitate towards majors that help them make the world a better place, one smile at a time.