College… how do you pick the perfect match without being overwhelmed with endless decisions? A big tip is to start with your intended major. Many universities are known for certain programs. If you ever had a lemonade stand or bake sale, then look here because these universities welcome business savvy students to their campus in hopes of finding the next Jeff Bezos.
Here's your list for the Top 10 best undergraduate Business Programs:
10. Marriott School of Business at Brigham University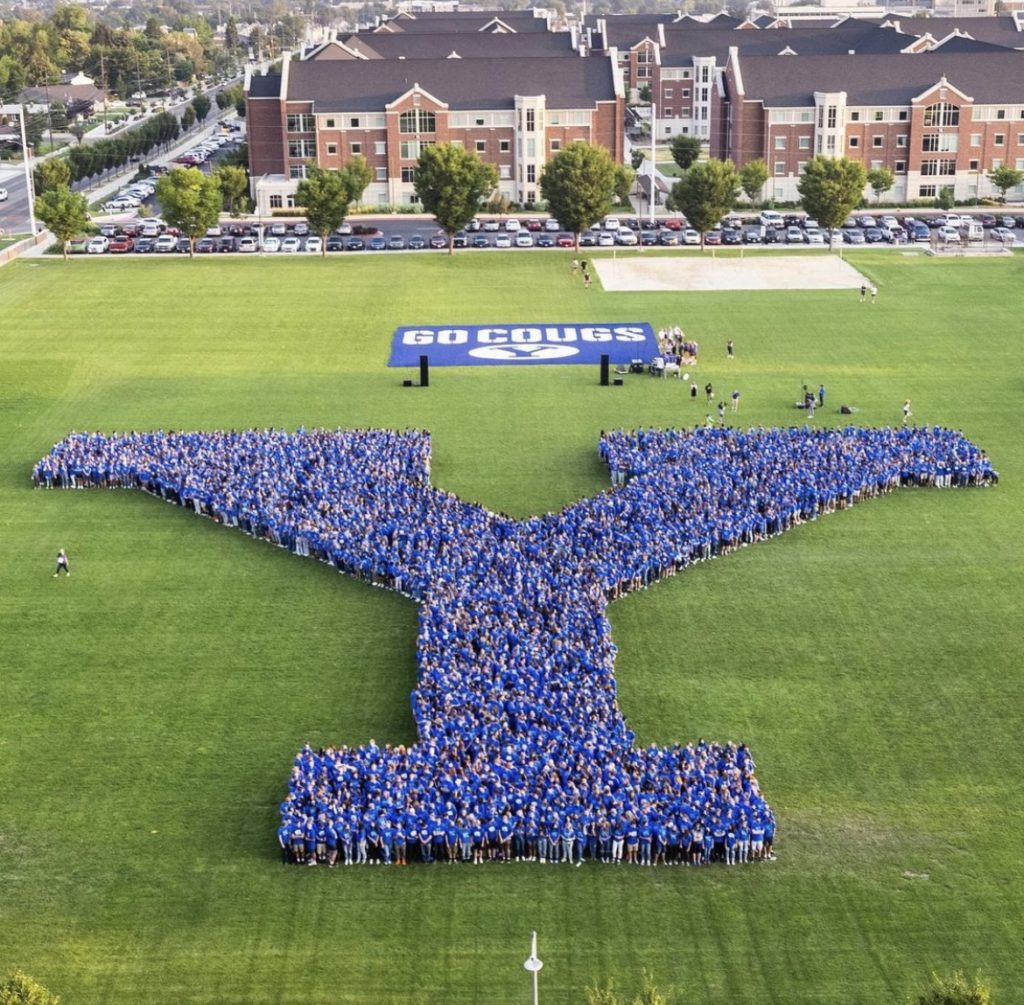 With a 59% acceptance rate, Brigham University's Marriott School of Business is the alma mater of Utah senator Mitt Romney. Marriott's recognition is for its accounting program but also offers many other majors along with minors for students to choose from. Brigham University welcomes 33,181 enrolled undergraduate students and only 1,208 undergraduates enrolled at Marriott. Making this college perfect for students desiring a larger school and smaller classes. A larger school like Brigham brings diversity and field opportunities that prepare students for the workforce. Marriott believes in experiential learning, which allows students to engage in career-oriented experiences on campus along with opportunities for internships, field studies, and capstone projects. In Marriott's experiential learning project students will tackle realistic business problems within teams or with faculty while gaining work experience and connections.
With a program designed to help students gain experience before graduation, many graduates report to Marriott of their job life after college. According to Marriott School of Business via their placement profiles, those graduating with a degree in information systems earn on average a salary of $64,736, which is the highest average salary of recent Marriott graduates. Marriott aims to equip their students with the proper tools to write on their resumes so students can stand out against their competitors.
9. McCombs School of Business at the University of Texas in Austin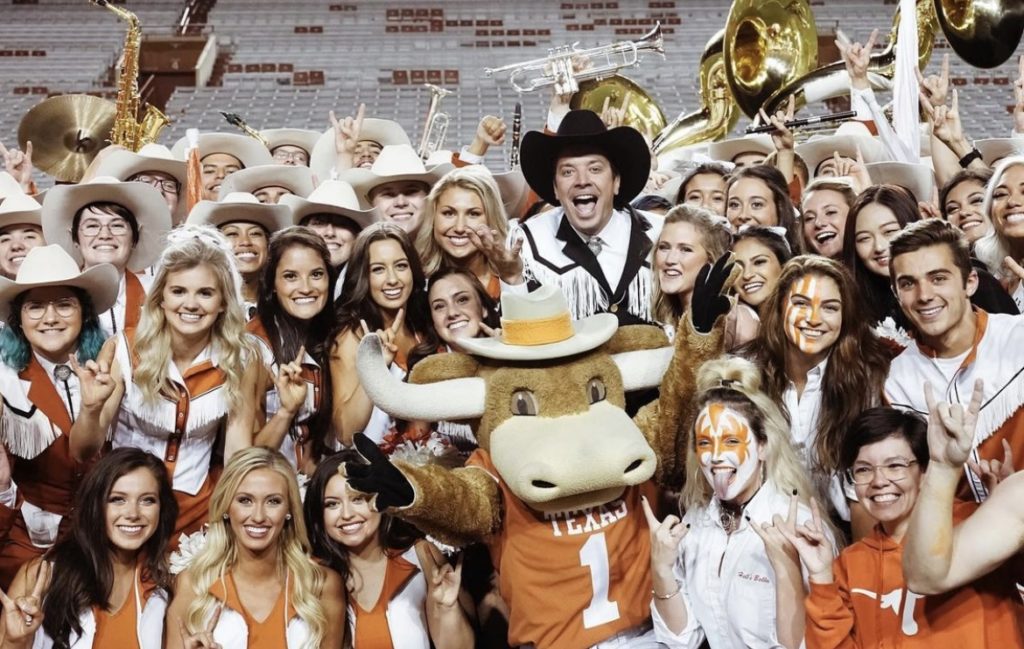 A great business program for its accounting sector and credential offerings, McCombs is a great school. Home to alumni like Nate Paul, the CEO of World Class, proves the success that comes from a degree at McCombs. For future accounting majors, McCombs prides itself on the great accounting program with notable professors recognized with prestigious awards in the field and numerous publications like Professor Urooj Khan. Professor Urooj Khan won the 2018 Notable Contributions to Accounting Literature Award along with multiple publications in The Accounting Review. However, students can choose from nine other majors with even more options within minors. This business program offers credentials to earn in a wide range of specializations like risk management and energy management. With 4,574 undergraduate students in the program, McCombs attracts those interested in a decently sized campus.
Like many of the other programs, students at McCombs usually complete an internship before graduation. McCombs reported their students earning on average $4,190 monthly in their internships. Additionally, after graduation, recent alumni earned on average $70,840 at their job. McCombs stands out for its accounting program, but many other factors like its marketing curriculum and notable professors make it a great choice for students interested in majoring in business in their undergraduate years.
8. Babson College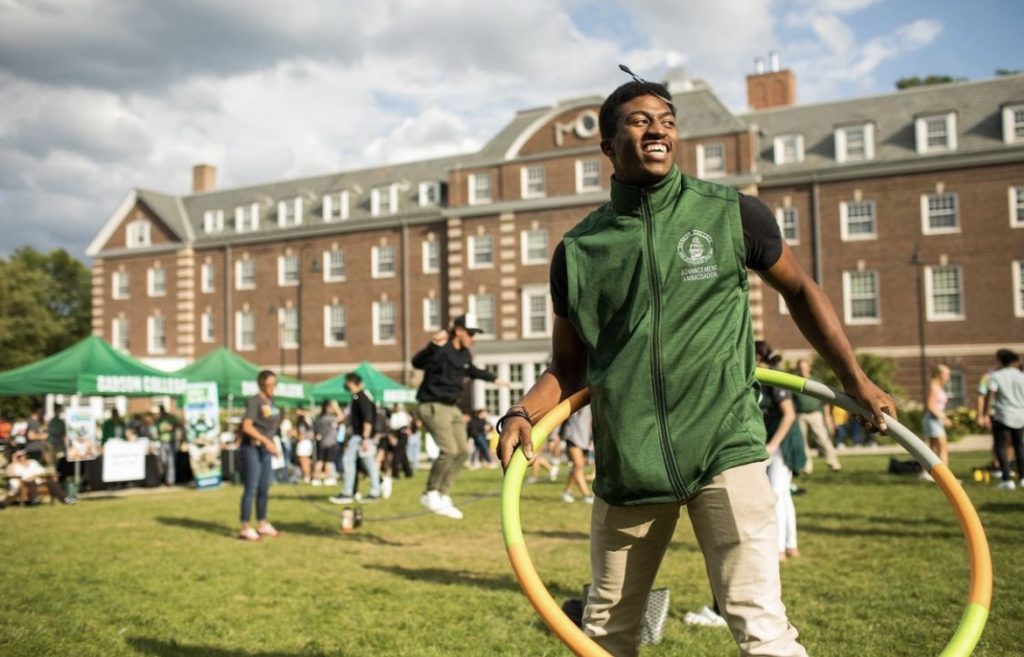 Babson stands out as one of the best colleges for students interested in entrepreneurship. For example, Arthur Blank, co-founder of Home Depot, graduated from Babson College. At Babson, students will earn a bachelor of science degree where they can choose from 25 concentrations. Babson's curriculum makes it unique. They require students to complete what they call the "Core Curriculums" which includes three classes: Foundations of Management and Entrepreneurship, Socio-Ecological Systems, and Advanced Experiential.
Home to hardworking students preparing for the field. Babson recorded 91% of their students completing an unrequired internship before graduation. Additionally, at Babson, 99% of graduates reported employment or continuing education. Babson also reported that the average annual starting salary for graduates is $62,399. For anyone looking for a smaller college, check out Babson College.
7. Gies College of Business at the University of Illinois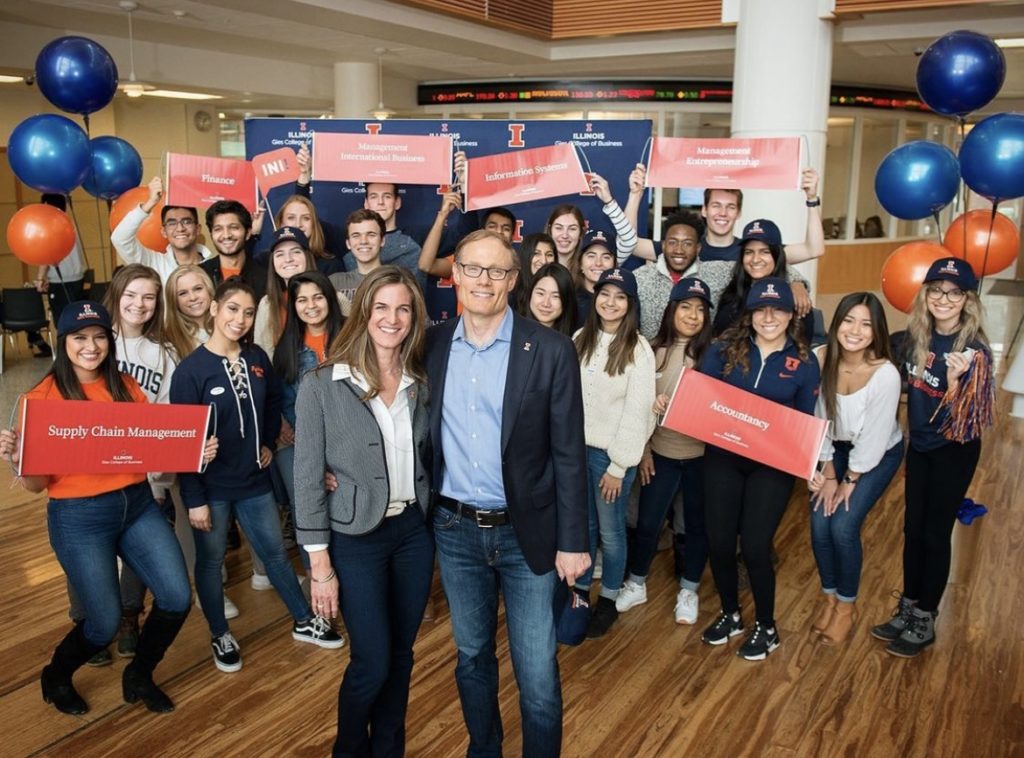 Students can enjoy walking on the same campus as fellow alumni James Richard Cantalupo, the former CEO of McDonald's. Students can also walk on the same campus as the founders of YouTube, PayPal, and the first internet browser. Like all the other great business programs, Gies offers a wide range of majors and minors. For example, students with a passion for supply chain management should consider Gies. This slightly larger campus, with 9,000 students in its undergraduate and graduate programs, promotes the perfect campus to find your group.
"Each university will offer the same degree and similar education. However, Gies strives to balance technical/book knowledge with real-world scenarios and skills. The things you learn at Gies are not just theory, so you have a chance to apply it and see how it works," Gies senior Mauktik D. Gies said.
Gies also is the perfect graduate program for many students looking to advance their educational career.
"The master's in management program was an absolutely wonderful experience. Whether it's connecting with peers or career advisers, participating in case competitions, doing mock interviews, or having one-on-one conversations with faculty, there is a place for you to broaden your knowledge and expand your professional and social network," Graduate of Gies' Master's in Management Program Marielle Ogle said.
Many students worry about life after college. However, Gies proudly reports that 97% of graduates find jobs in their fields or continue on to graduate school. Fully-employed graduates experience an average salary of $65,000 after they finish school. The Fighting Illini always fights for its own.
6. The Ohio State University's Fisher College of Business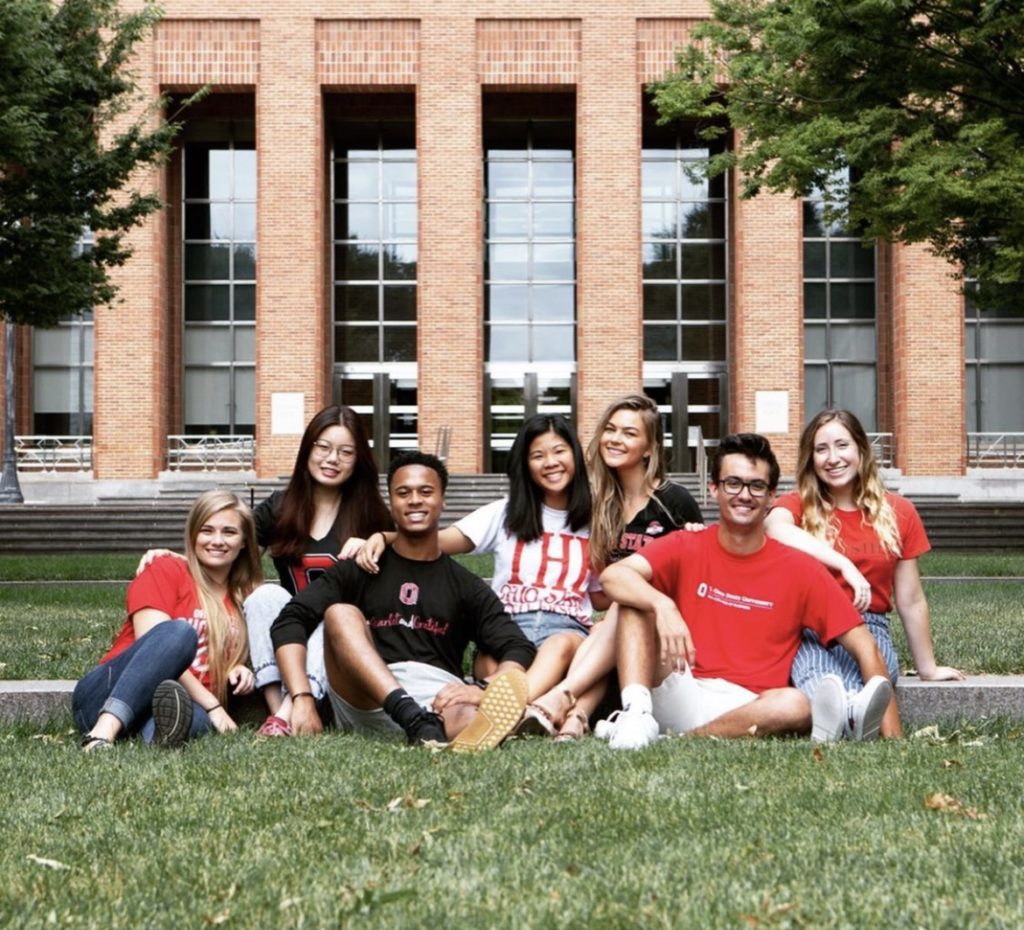 The Buckeyes invite students to earn their bachelor of science in business administration while offering 12 business specializations like human resources, information systems, insurance, and so much more. Fisher also provides six minors, from international business to real estate. Different from other universities, Fisher offers students a chance to earn certificates in Global Options in Business along with the dean's leadership academy. These certificates fast-track students to graduate because they don't require a degree.
"The business classes at Ohio State are amazing because they offer amazing TAs that can guide you through difficult lessons. Most business classes I've taken, from marketing to microeconomics, have been very hands-on in the sense of learning where we do group projects and work together—just like you'd do in the business world after graduation. There are courses for various specialties and levels and something for everyone," Ohio State University junior Maddie Coppel said.
Fisher comprises of students with various specializations, but all students experience equal job opportunities after graduation. In this business school, finance majors make up 32.2% of the student population. These graduates reported an average annual salary to be $62,162. However, overall, the average salary of Fisher graduates is $58,334. Most Fisher students complete a paid internship to gain experience before graduation giving them leverage on their resume. Fisher is in the fast-growing city of Columbus home to many small businesses all over the city including the Short North. Future entrepreneurs, Fisher calls you to campus to learn the ropes to join the arts district or many start-up companies in Columbus.
5. University of Michigan's Ross School of Business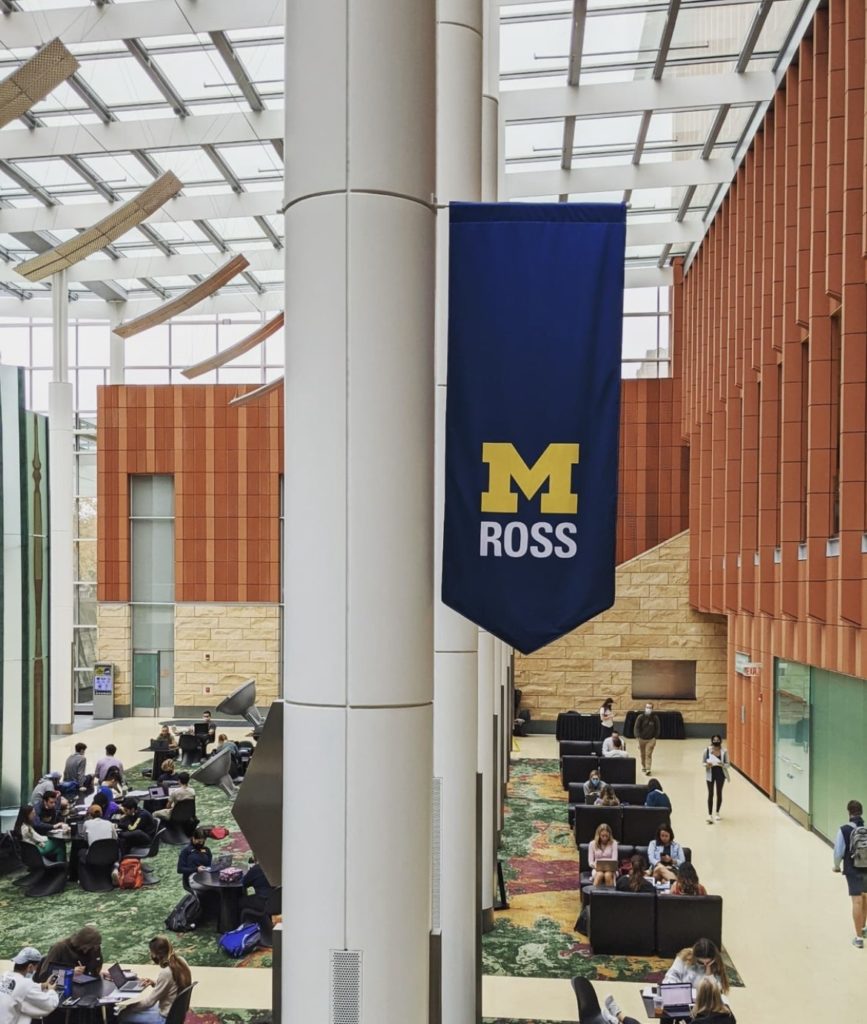 Ross features famous alumni Richard Lui, news anchor for MSNBC and NBC News, as one of its alumni. Students can earn a bachelor of science degree in business administration and add minors like business and entrepreneurship, along with real estate development. The Ross School of Business has a retention rate of 97%.
The average class size at Ross is 500 students, making it possible to offer smaller classes with a 15:1 student-faculty ratio. Ross has 153 full-time faculty passionate in teaching and their field of study. In addition, 184 hiring companies like Microsoft and Google connect on campus at Ross to offer students opportunities for dream jobs. 94% of graduates receive job offers with a median base salary of $85,000. UMich sets you up for success with its reputable business program.
4. Tepper School of Business at Carnegie Mellon University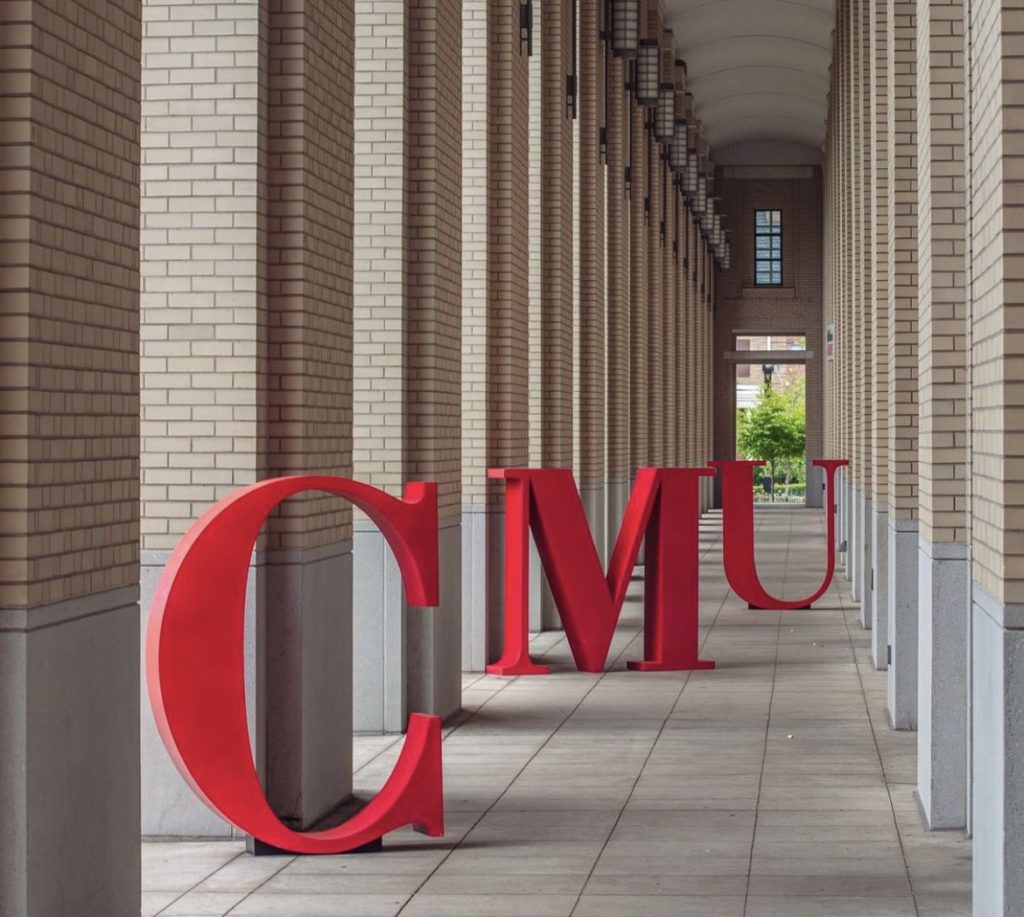 Carnegie is home to artificial intelligence and a vast number of options in degree plans. Dina Dublon, the corporate director at PepsiCo, demonstrates proof of the success of a Tepper degree. The program offers students a bachelor of science degree in business administration. Students can pick from 11 different concentrations like accounting, finance, marketing, management, operations management, etc. In addition, the program also offers minors in business administration, business analytics and optimization, operations and supply chain management, and innovation and entrepreneurship.
"I recommend Tepper because of its cross-disciplined course work, focus on career success, and strong technical emphasis. There is a multitude of opportunities for Tepper students in and outside of the business school, and I hope all students take advantage of this. I love the ability to talk about economic models, financial arbitrage, algorithmic problem solving, and the latest tech products all in the span of one afternoon. I don't think I'd be able to get this experience anywhere else," Tepper University junior David You said.
The campus features the Tepper Quad, where business, technology, and analytics intersect. Tepper encourages future entrepreneurs with the Swartz Center where students can transform their ideas into commercial businesses. Additionally, Carnegie stands out for pioneering artificial intelligence. Fun fact: Carnegie Mellon invented artificial intelligence over half a century ago and today studies how to use this technology in a safe manner. Tepper graduates have shown that their degree allows them to achieve their goals. For example, many graduates move on to companies that offer them competitive pay. Tepper statistics show that graduates have an average salary of $77,841 in the business world.
3. Stern School of Business at New York University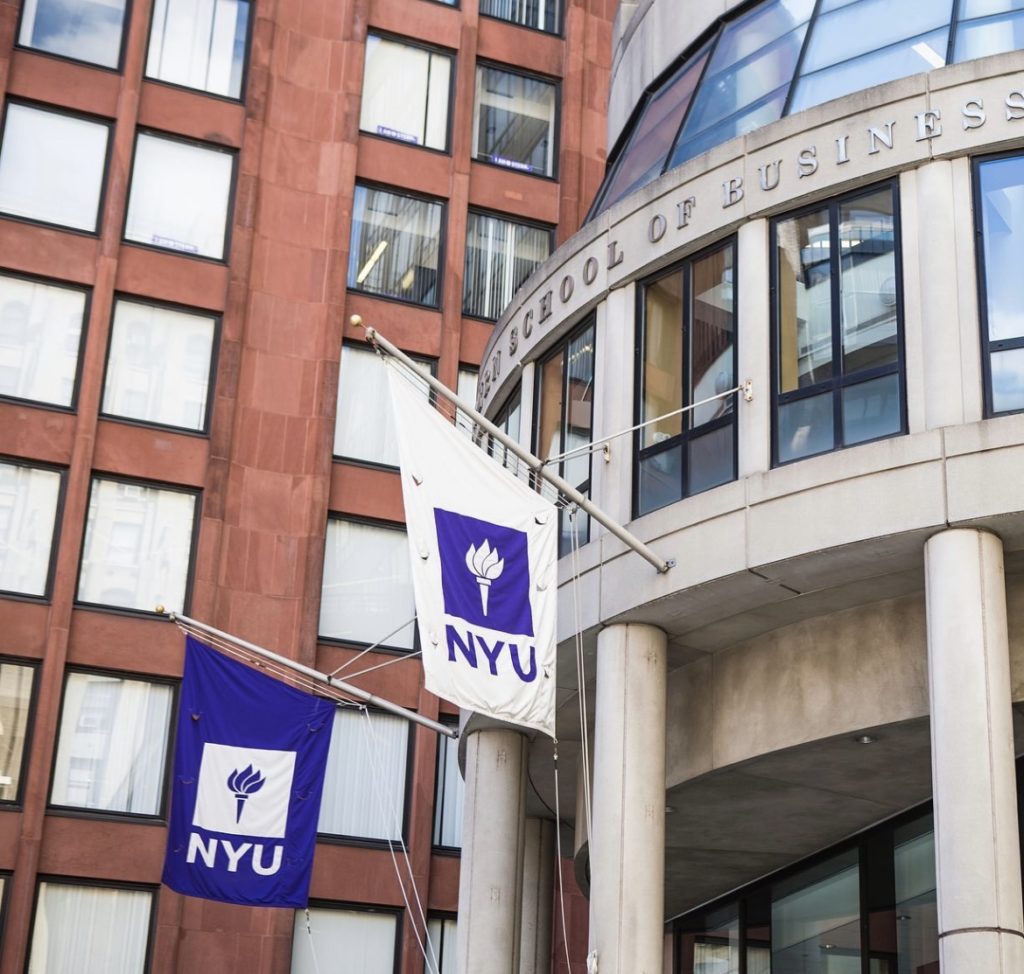 Let us say California may not appeal to everyone. Head over to the east coast and attend Stern School of Business located at New York University. The program has a 13% acceptance rate but demonstrates its success with alumni like Henry Kaufman, president of Henry Kaufman & Company, Inc. Students have the advantage of the location. In New York City, Stern becomes a hub to 500 companies in the United States. Home to many students from all around the globe, making it diverse. Coming to Stern means coming to a very selective program that represents 28 states and 37 countries. The location and the students make NYU Stern stand out as the world's first globally networked university.
Stern offers its students five degree choices with more than 200 experts in their field to teach courses. Accepted students who enjoy smaller classes can appreciate Stern's 9:1 student-faculty ratio. With a 98% in job offer placement, students and graduates can rest easy knowing that their degree at Stern will stand out. Stern reports an average starting salary of $75,828 for recent graduates. Stern's alumni network also provides endless opportunities to students and recent graduates. Stern connects over 110,000 alumni which gives job opportunities to its students.
2. Haas School of Business at University of California, Berkeley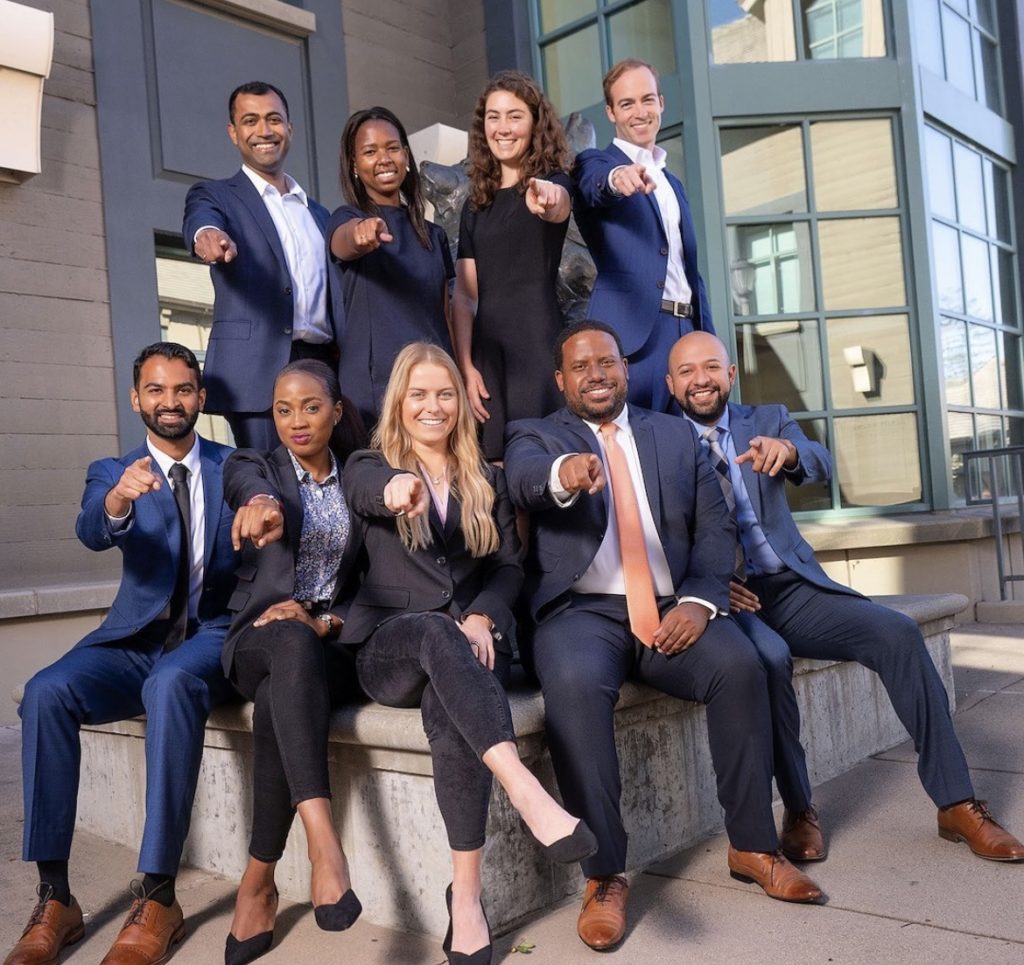 Haas School of Business, notable for its academics and famous alumni like MySpace creator Tom Anderson. If he isn't enough to sway you then the program surely will. The undergraduate program comprises of four options for students which include a BS in Business Administration, the Management, Entrepreneurship, and Technology Program, Global Management Program, and the Biology and Business Program. With an 18:1 student-faculty ratio in the sunny state of California, Haas School intrigues highly-motivated individuals who love the summer weather all year long.
"For me, undergraduate business programs were always sort of skeptical… I ultimately chose Berkeley because of its tuition for in-state students. In the long run, I want to be an entrepreneur. I want to create something of my own. Situated in Silicon Valley, Haas gets a major advantage over other schools. The network between UC and Berkeley and Silicon Valley is unparalleled by any other school. That means that: 1) there are lots of internship opportunities, 2) investors are right at your doorstep, and 3) the startup culture gives you motivational framework to do what you want to do," University of California, Berkeley freshman Ethan Phan said.
UC Berkeley's 86% job offer acceptance reassures graduates of the value of a Haas degree. After college, with the program's diligence of lending a helping hand to connections and opportunities, the stress of unemployment after college becomes nonexistent. With the help of a vast alumni network, graduates can connect with other alumni for their dream companies. Haas documents that jobs offer their graduates an average starting salary of approximately $77,028. With alumni eager to connect with students in the sunny state of California, students will feel welcomed.
1. Wharton School at the University of Pennsylvania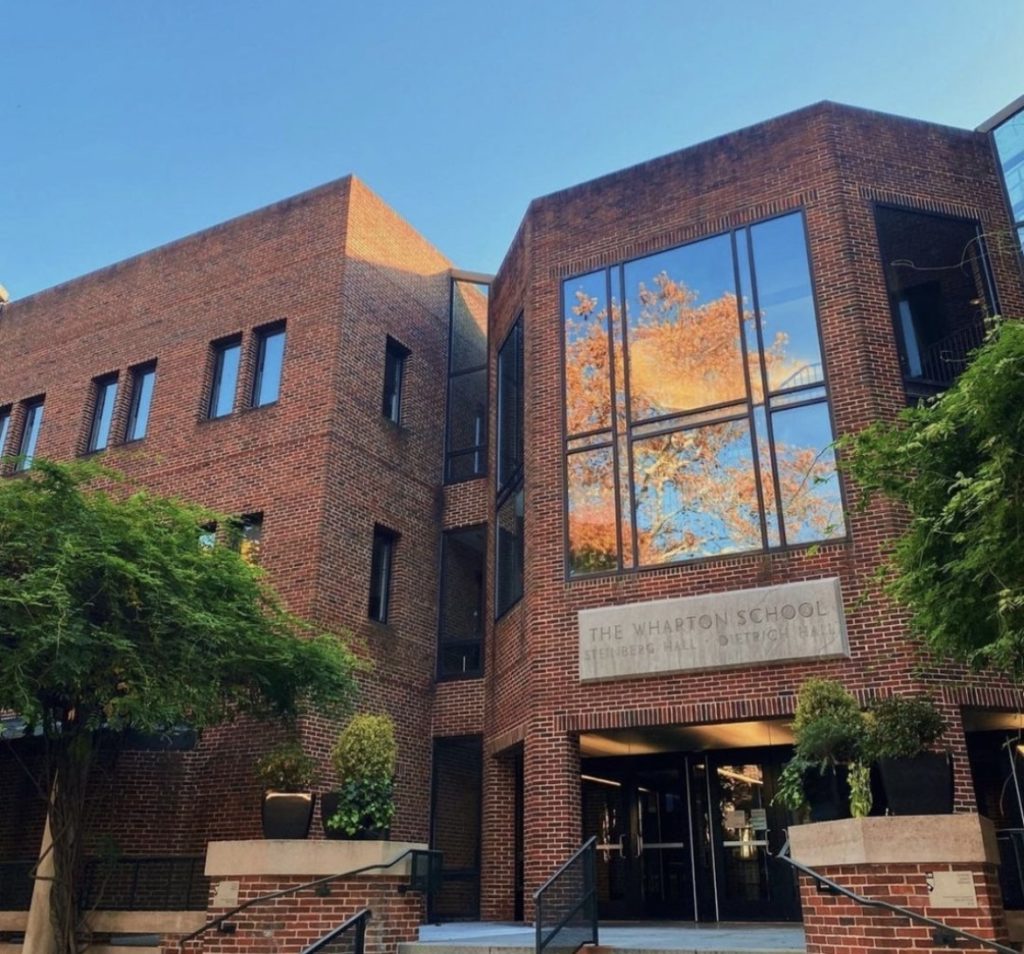 Wharton School at the University of Pennsylvania ranks at the top of the list for its famous alumni like Elon Musk. Besides Tesla's CEO, this program averages at 2,617 students along with more than 240 faculty members. This smaller program appeals to students looking for a campus that will feel more like home. Wharton offers 22 courses in business, 10 courses in liberal arts and sciences, five unrestricted courses and 12 programs in entrepreneurship. Students who prefer smaller classes should look into Wharton because the academic prestige of this school allows for a 6:1 student to faculty ratio.
You must be thinking about what it's like to be Wharton alumni. Upon graduating, students will experience 360 employers recruiting at Wharton and Penn. With so many recruiters, anyone can meet their perfect match. Wharton shows that 92.3% of their graduates are fully employed with 4.30% continuing to graduate school. Additionally, the median salary for Wharton graduates is $82,444 making all the studies worth it. Alumni can also join the 77 alumni clubs featuring 100,000 alumni from all around the world. This alumni network will provide endless connections for opportunities.