In a tear-jerking ceremony (tears of joy, ahem), you finally turned your tassel, deleted your Chegg account and returned that pile of overdue library books. Time to open the door to adulthood and step right over the threshold toward hundreds of jobs with your name written all over them. But alas, more awaits. More? Grad school wants to sign your yearbook; "C U soon?" If deciding whether or not to attend graduate school amounts to a red pill/blue pill panicky situation, have no fear.
Check out 10 stress-free pros about grad school that promise to make a grad feel, well, grand.
1. Cross out Cramming for Cores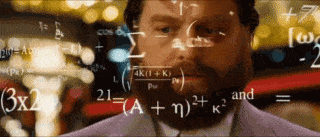 Although venturing off to the dream-like state of college after four years of trudging through high school appears a freeing experience, those pesky undergrad cores weigh even the brightest-eyed students down. I mean, you definitely wanted to sit through a three-hour session of Metaphysics as a finance major (hello, fifth Buzzfeed quiz of the morning). Graduate school, however, proposes a more centered class schedule based solely on your choice of study, sans any unrelated intro courses or 101's. "I am only just beginning, but I can definitely tell the learning process is going to be even more intense than undergrad," said Isabella Biesty, a student at New York University's College of Dentistry. "One major difference, especially for me coming from a science degree, is that you are learning things that directly affect how you will do your job, not just theories and formulas." Graduate school presents the basics of your major with intense detail and hands-on demonstration, so don't expect to fly by with a one-night cramming sesh for a simple undergrad course. Attending graduate school presents an academic experience fully dedicated to your career path, without the added distractions of the inevitable "when am I ever going to use this" 9 a.m. requirements.
2. Get Schooled, Grad Style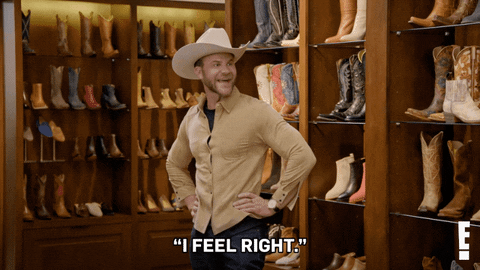 After a stressful freshman year filling out the 'major' section with 'undecided', you finally render a doable course of action for the next three years of college by choosing a major. Your passion for helping others served a no-brainer when tacking psychology seminars onto your daily curriculum, or maybe bingeing one-too-many episodes of Parks and Rec sparked an academic transition from government to poly-sci. After what feels like a hundred semesters of grinding through work and piquing your curiosity, you graduate. Now what? Even summers of interning and stalking LinkedIn offers feel a bit far-fetched when paired with the uncertainty of entering the adult world. Ugh, adulting.
Yet when it comes down to it, graduate school might not seem so scary when put in the perspective of what it promises applicants: a space specifically and utterly committed to helping students pursue their dreams. "The best piece of advice I received was simply that you should go to humanities graduate school because you love what you study and you want to further your education," University of Maryland grad student Bianca Licitra said. "You should go to humanities graduate school because you want to go to graduate school. And that's it. I really had to sit with myself and think about what my goals were and what I was hoping to get out of going to graduate school. It was only after doing that and coming to understand that my purpose really was to further my studies that I chose graduate school as my best option." Have a conversation with yourself and truly consider whether or not furthering your education will lead to a successful, happier and more content version of your future self. You know what they say—if you love what you do, you'll never work a day in your life.
3. Education Connection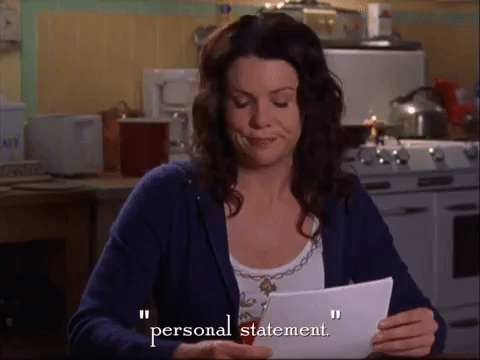 Ever heard of the saying "Applying for graduate school takes a village?" Okay, maybe not. But still, you don't need to treat taking the step to continue your schooling as a solo gig. Reach out to a repeat professor, or better yet, a beloved mentor willing to write you a dazzling recommendation—while also providing key constructive criticism for perfecting your statement.  "Although not every graduate application is the same, faculty have experience with a variety of programs, and it is always helpful (and, I would argue, necessary) to have feedback on elements of the application like personal statements," said Dr. Jennifer Travis, St. John's University's Department of English Professor and Chair. "When you are seeking letters of recommendation, make sure you remind your professor of the class you took with them, provide them with any graded work you may have saved from the class, as well as your resume and a draft of your personal statement.  The more information about yourself that you can share with your letter writers, the more specific and detailed the letter will likely be. These letters often are a very important part of the graduate application process." By checking off your professor recommendation, pat yourself on the back for ensuring connections that will last well beyond your undergraduate studies; for example, by keeping them updated on your graduate-level accomplishments and job offers. This simple act of networking and friendship as you enter into your next academic phase can potentially aid you later in your career, while also leaving room to reminiscence on old times.
4. Engage in Interactive Experiences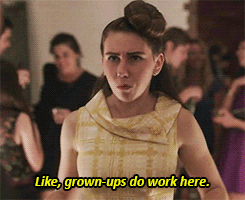 Picture memorizing flashcards and highlighting used textbooks, then multiply that by a thousand. Graduate school revolves around a strict concentration of research and hands-on experience; in fact, most jobs require these acquired skills that most undergrad courses do not offer. "I learned more about what it would actually be like in the field because the classes are much more interactive than they were in undergrad," Kean Graduate School for Speech Pathology student Amanda Susi said. "The professors also instruct you to be fully involved in activities and require you to complete observation hours in clinical settings. You are more exposed to working in the field itself, rather than simply absorbing information coming out of a textbook." Majors such as speech pathology, physical therapy or any level of education necessitate a Master's Degree or higher in order to qualify for even an entry-level position.
You don't want to waste your time or money – I mean, that student loan debt though – so make it a point to explore whether or not your major of choice mandates higher-education and go from there. Actually partaking in real-life experience rather than half-heartedly reviewing a PowerPoint slide proves both rewarding and educational; you can literally feel your brain being put into overdrive.
5. Higher Education Raises You Up the Josh Groban Way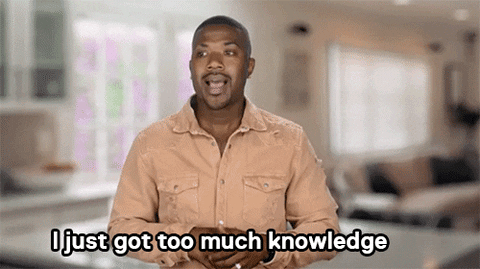 For many employers, a quick scan of a resume acts as the deciding factor when choosing candidates to fill a position. More recently, the addition of graduate school experience on a resume implies a higher level of knowledge, skill-set and expertise that plays a distinct role in landing applicants an offer. "I am actually in the process of applying to post-baccalaureate programs, which are slightly different than graduate school programs because they are typically one to two years and focus on gaining experience and enhancing your academic record," NYU senior Marissa Singer-Rosenberg said. "I am planning on applying to medical school after completing this program, so I was originally worried about not going straight from undergrad to medical school. I felt more relieved when I found out the average age of students entering medical school is 26 years old, and that this program will allow me to gain valuable experience and enhanced academic opportunities in order to make me a more competitive candidate when applying to medical school." Essentially, graduate school serves as a form of resume-approved bragging rights that allow you to stand out to future companies and demonstrate proficiency years ahead of your competitors. Your willingness to further your education and to fine-tune your abilities speaks volumes, even in writing. Basically, big wins all around.
6. Grad School ABBA Anthem: Money, Money, Money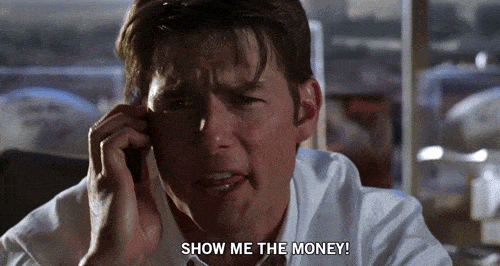 Okay, now for the part you really want to know: Will graduate school really prove worth all of the time, stress and yes, boatloads of money? While graduate school proposes to open doors in your career and score you the higher-paying jobs, applying costs money. An application fee, the GRE fee, a housing fee, oh my. "Fees are associated with each step of the process, so it was important for me to narrow down my application pool to as few schools as possible while also balancing my chances of being accepted if I were only to apply to a few schools. Having to think about finances certainly adds a lot of stress to the application process and also contributes an extra layer of inaccessibility for many folks," Licitra said. Before applying, double-check whether or not your potential school offers funding and housing, and hone in on a financial plan that would best suit you for the before, during and after.
Can you afford to add onto already-existing loans; and if not, what are the next steps to take when a Master's degree appears non-negotiable? "Money and time are always on people's minds, so with grad school, it is no different. I knew this was the path I was going to take and if the time is going to pass anyway, why not go for it?" Biesty said. "There are so many resources online, and with the school, you attend a financial plan is important to have. At the end of the day, I am investing in myself and my education and couldn't be more excited for the end result. "Statistically, applicants with a Master's degree make over $10,000 more dollars than those with just a Bachelor's degree, so assessing the mean salary of your intended field also proves an important factor in taking these next steps. So, short answer, graduate school more often than not pays off in the end (no pun intended), but it ultimately falls up to you to estimate if this path proposes more risk or more reward.
7. Time on Your Side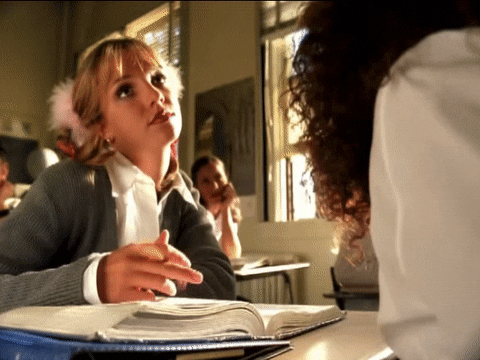 Let's face a very small but very real aspect of graduating from college: transitioning out of what feels like a lifetime spent of alarm tag every morning, grabbing your backpack and heading up your school's steps toward a routine with rarely any variations. You suddenly become hit with a shockwave of realization that school only makes up a pretty tiny portion of just the beginning of your life. Mind: blown. Graduate school, nonetheless, proposes a way to gradually ease into the real world, with all of the comforts and familiarity of homework and teachers and not really being quite old enough to do your own taxes.
Continuing into higher education offers a sort of middle ground after college that allows you to deeply focus on your future; essentially, graduate school means welcoming an array of options. "Many jobs are requiring more and more degrees and years of experience as minimum qualifications for applying to their positions, so grad school and the experiences that come with it may give you a more competitive edge when job searching," Singer-Rosenberg said. As you take your time treading water around entering full-blown adulthood, graduate school offers about a year or two of active leeway to anticipate acquiring your Ph.D., committing to a full-time job or narrowing your true passion that those with only an undergrad degree might not attain. Think of a gap year solely centered around your academic aspirations, just without all the world traveling and partying but most likely the same number of self-epiphanies.
8. We're the Kids of the Future (Woah-oh)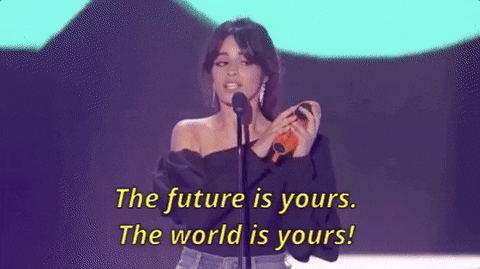 Want to join the club of early 20-somethings experiencing a quarter-life crisis? Maybe Troy Bolton's basketball or Gabriella's dramatics seem justified because I don't know about you, but the future seems pretty daunting. A reason to consider grad school, though, comes in the form of checking off all those irritatingly persistent qualms about what happens next.  Set your five-year plan in motion with the knowledge that extra qualifications, a deeper understanding of your field of study and a trial-run in commitment dictate a direct path for your future.
Spend a day researching beneficial websites such as the U.S. Bureau of Labor Statistics, Glassdoor, Indeed, LinkedIn and more to help you discover whether or not your major requires climbing the education ladder and learn how key wage statistics and years of schooling aid in your decision. "Make sure this is something you are passionate and excited about. I am only one month into my program and it has been the most intense month of my education. If I wasn't as excited as I was for the future, then why would I stay? So definitely take the time to find your passion and understand that the difficult road ahead will get you to where you want to be in the future," Biesty said. Your decision now ensures a flood of job offers, career commitments and research opportunities (maybe even a book deal or reality TV pitch, no?) readily available for your future self. Put in the work now, then revel in the benefits later. I promise you'll see the rewards before flying cars exist.
9. The Road Less Traveled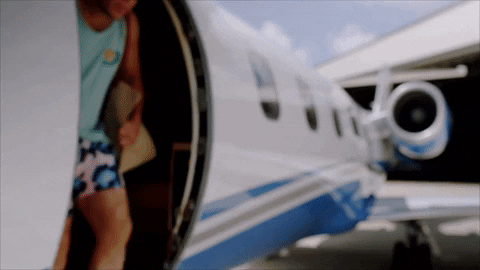 Suitcase, check. Passport, check! Ever wondered why the cumulative total of student debt in the U.S. soars into the trillions? Tuition reaches astronomical numbers for many students seeking to continue their education, and more frequently than not, the pricey economic commitment proves a major factor in deterring graduate school applicants. Don't lose hope, for higher education falls just a few more steps away; a few steps across the pond, that is. Students across the world uncover completely new opportunities, unlike any other school experience by applying to schools abroad. In countries like England, Germany, Iceland and France, universities and graduate courses require insanely low amounts of tuition.
Norway— prepare yourself — allows grad students to study for no cost at all. And you thought "free school" sounded like an oxymoron. "I am not planning on going to a graduate school more than two hours away from home, and to come to that decision I really had to identify the priorities in my life which steered me to stay closer to home. Of course, going somewhere new can expose you to different cultures and experiences as well as allow you to develop independence," Stevens Institute of Technology senior Joanna Kopko said. Highlight all of the reasons keeping you tethered back home, and evaluate whether or not up and leaving to another continent actually sounds feasible for more than just a month of studying abroad. If you think you can swing it, get ready to broaden not only your mind but your entire life, without breaking the bank with good old red, white and blue debt.
10. What Dreams Are Made Of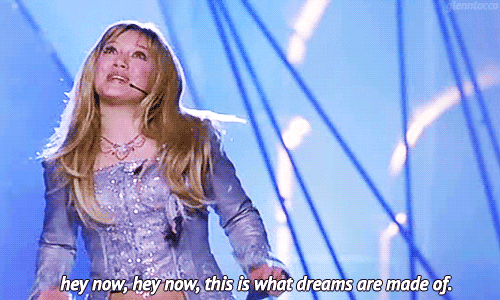 Think of the last time you did something 100 percent, fully for yourself. Face mask, online shopping, late-night ice cream run, you name it. Now, add graduate school to that self-care list. Not only will applying yourself toward higher education advance you career-wise, but it can also boost your confidence and sense of accomplishment. Think about it: you chose this school and your concentration specifically based on your own visions of work and academia, following a path designed just for you. While you face much greater commitments and workload, you know deep-down this decision took months of research and hours of pros and cons lists to settle on. "Although a lot of time and effort needs to be put into grad school and the work that it consists of, the work will pay off in the end when you graduate," Susi said. Once you complete that year or two of schooling and continue your journey of hitting your intellectual height, remember all of the mountains you climbed to reach this point and how you came out on top.