With the rise of Netflix, binge-watching TV has become the new norm. Don't get me wrong, I'm not complaining, I spend many weekends sitting in my room, watching season after season of way too many TV shows. But since there are so many out there these days, it's important to prioritize and watch only the most worthy programs. Instead of replaying the same reruns over and over, take a look at ten new shows to waste a Saturday watching.
1. Transparent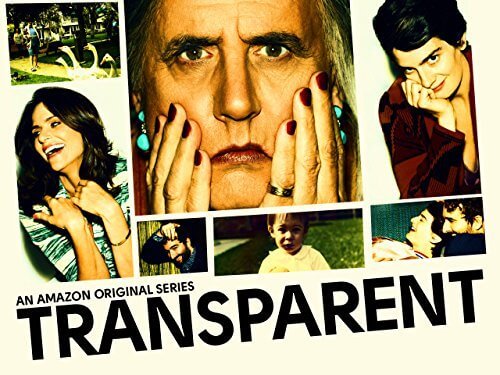 Transparent debuted last year and won a Golden Globe for Best TV Musical or Comedy Series. Lead actor Jeffrey Tambor won for Best Actor in the same category. This dramedy follows the Los Angeles-residing Pfefferman family after the father (Tambor) comes out as transgender. But what makes this show so great is that each family member has his or her own story and deals with their own personal demons while Tambor transitions. What ensues is an uplifting, comedic tale that will make you laugh, cry and cheer.
Platform: Amazon Prime
Seasons: 1
2. American Horror Story
Each season of AHS follows a completely different story line, though many of the cast members return to play new characters. The first season took place in a house haunted by murderous ghosts. The second trapped us within the walls of a twisted insane asylum, followed by a modern-day witch's coven (season three), and most recently a 1950's freak show. All seasons methodically combine horror and dark comedy to develop a thrilling storyline with unexpected twists. Plus, a rumor that Lady Gaga is signing on for the next season recently stirred up social media.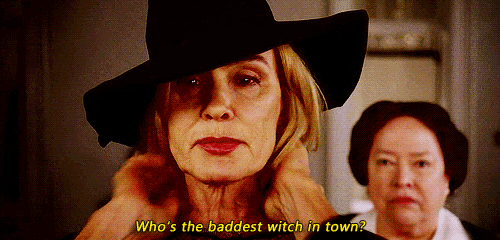 Platform: FX, 3 Seasons Available on Netflix
Seasons: 4
3. The Fall
This British BBC show focuses on a determined detective as she hunts for a murderer targeting brunettes in a Northern Ireland neighborhood. The storyline will keep you guessing and each episode leaves you wanting more. Gillian Anderson from The Twilight Zone stars as the detective and Jamie Dornan from 50 Shades of Grey kills it (literally) as the serial killer.
Platform: BBC, Netflix
Seasons: 2
4. Veep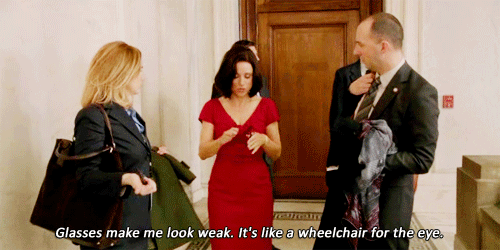 Julia Louis Dreyfus shines in this comedy depicting the vice president of the United States. Dreyfus is plagued with a complete lack of conviction and tends to embarrass herself on the regular. Her incompetent team highlights the difficulties of working at Capitol Hill and the hilarity that can ensue. This is the perfect show if you're up for a good laugh at government.
Platform: HBO
Seasons: 3
5. Broad City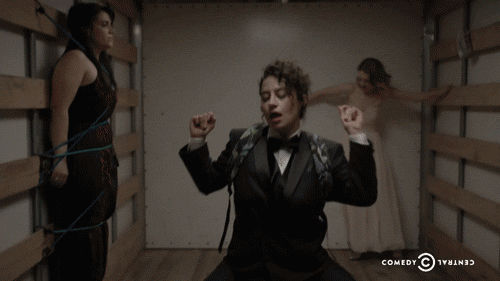 The show depicts two insatiable girls, Abbi and Ilana, as they live their ridiculous lives in New York City. These two girls take shenanigans to the next level. They once answered a Craigslist ad to clean someone's apartment in their
underwear
. One of the episodes is titled "P*ssy Weed" — enough said, right?
Platform: Comedy Central
Seasons: 2
6. House of Cards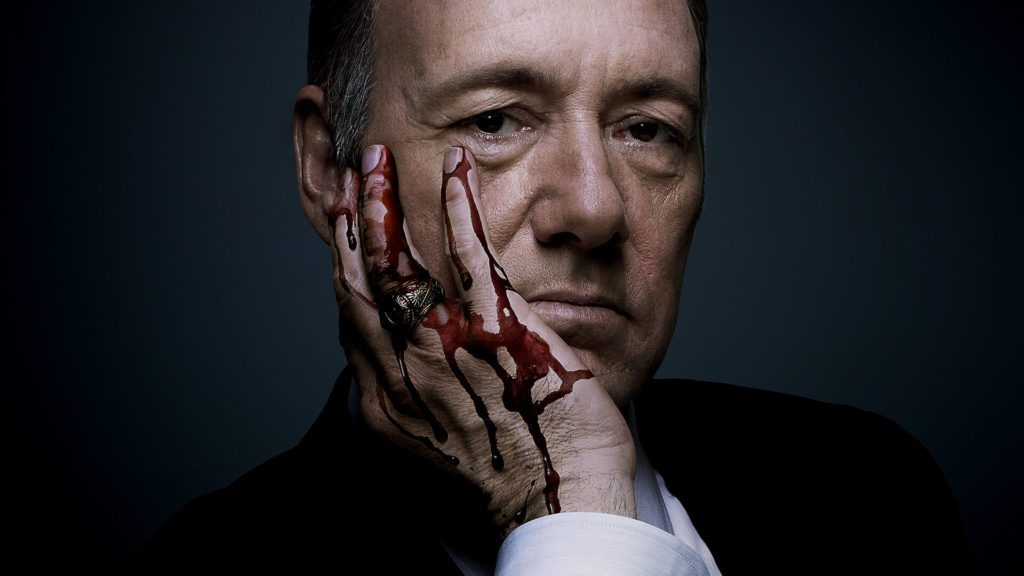 Kevin Spacey plays an ambitious Washington D.C. politician willing to take down anyone in his path. Spacey even won a Golden Globe for Best Performance by an Actor in a Television Series – Drama. House of Cards is full of deception, intrigue and power, making it one of the best shows available to watch right now.
Platform: Netflix
Seasons: 3
7. True Detective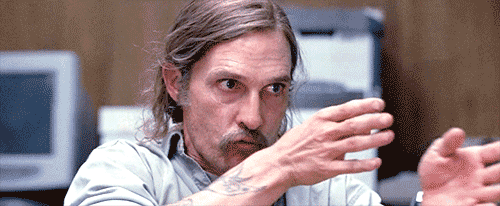 True Detective
takes the crime thriller genre to the next level. The show stars Matthew McConaughey and Woody Harrelson as they track down a brutal religious serial killer. There are a ton of twists and turns; you'll constantly wonder what will happen next. With such a superstar cast you're guaranteed to love it.
Platform: HBO
Seasons: 1
8. Game of Thrones
This fantasy thriller isn't just for trekkie nerds and renaissance lovers. Watch
Game of Thrones
and you'll be transfixed by a vast world filled with complex characters and storylines. Most addicts identify with one character in particular and love to see how they succeed or fail. While there are several important subplots, the ongoing theme is to conquer the kingdom of Westeros and ascend to the throne. One of the frequent sayings in the show is "all men must die," so it's probably not a good idea to get too attached to your favorite.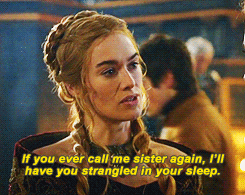 Platform: HBO
Seasons: 4
9. Blackish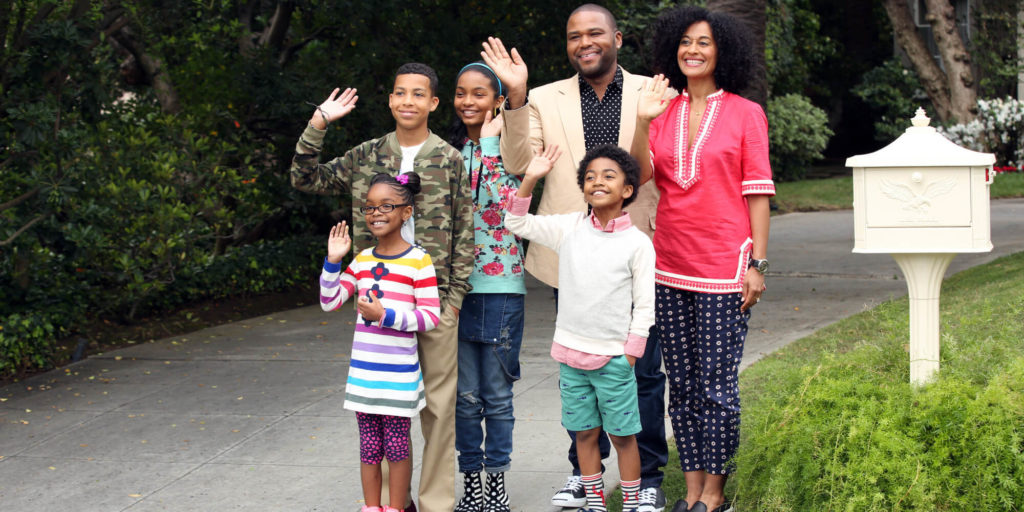 Don't be scared off by the edginess of the title; this show is utterly hilarious. Dre Johnson, the patriarch of a black family living in Los Angeles, has it made: a beautiful wife, a big home, a great job and four kids. But he begins to realize that with his success and assimilation into the surrounding community, his family begins to lose their black roots. Just wait to see how Johnson reacts when his son signs up for field hockey rather than basketball.
Platform: ABC
Seasons: 1
10. Louie
If you've never seen one of Louie CK's self-deprecating stand-up comedy acts before, you're truly missing out.
Louie
follows Louie through his everyday life and highlights the hilarious situations he gets himself into. Anyone who has gone on a diet will find it hard not to laugh at his weight loss techniques. The night before he decides to start watching his weight, he goes on a "bang bang," eating dinner at one restaurant and immediately moving to another establishment for a second meal.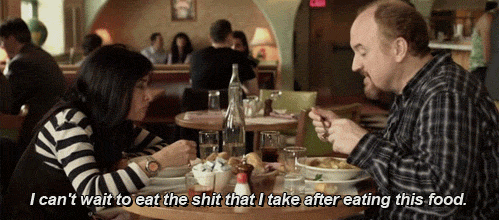 Platform: FX, Available on Netflix
Seasons: 4