Let's face it: no one really understands what it's like to be a Wolverine, unless you went to the University of Michigan. It's so much more than yelling "Go Blue!" at the Big House on game day. You're one of the "Leaders and Best," according to our beloved fight song, meaning every moment of your time at this university should be legendary. If your hands fly up in inadvertent agreement to any of these 25 signs, there's a high chance maize and blue run through your veins.
1) You knew not to step on the "M" in the Diag unless you had an academic death wish.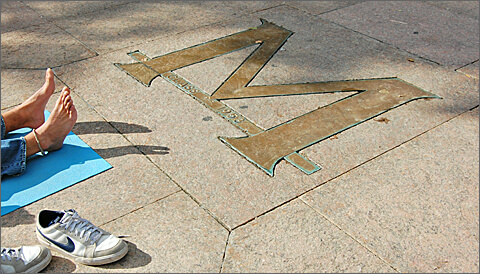 "I remember when my Spanish professor first came here, she was confused as to why everyone avoided the middle of the Diag. She held classes out there and always walked on it, until one day someone told her about it. Now, I'm not sure if this myth applies to professors, but who knows, maybe it could carry onto her children." – Pragya Mathur, Spanish and Neuroscience '16
2) Your commitment to walking to class undisturbed trumped the women's rights rally or drama performance flyers thrown in your face.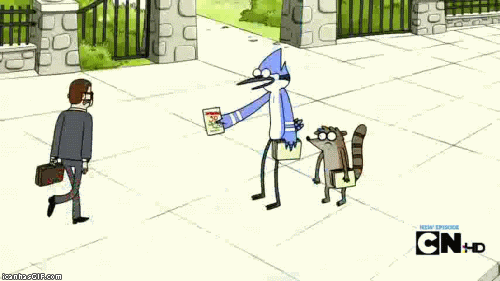 3) You faithfully went to Bagel Wednesday at the Alumni Center.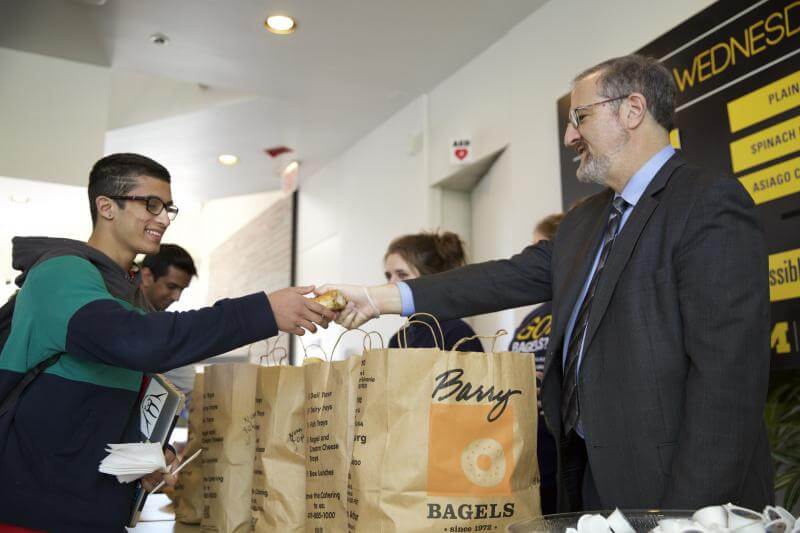 4) You willingly stood in a long line for a big celebrity event, neglecting all other responsibilities to buy a ticket.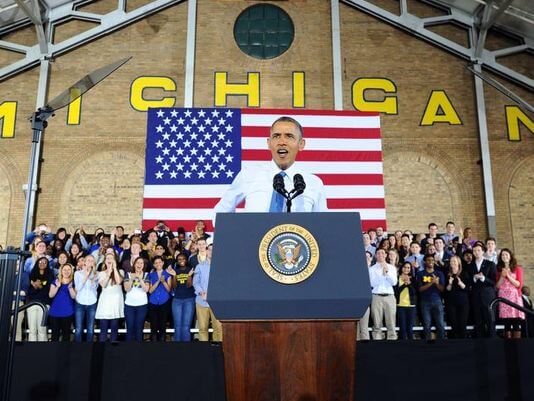 "My sophomore year I waited in line overnight to get free tickets to see President Barack Obama speak. We had to wait in the cold rain outside. My friend and I bundled ourselves up, packed snacks and homework, and camped outside the Michigan Union for hours. We bonded with other students and even met Mary Sue Coleman when she handed out hot chocolate to students in line." – Rachel Zuellig, International Studies '16
5) You don't understand sunshine or walking on a snow-free sidewalk.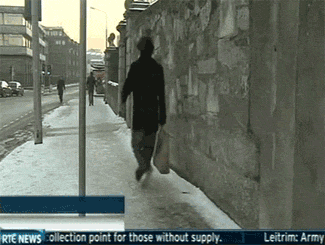 6) You considered Panera or Chipotle fine dining.
https://www.youtube.com/watch?v=0KmtIHyCpf4&w=420&h=315
"Panera and Chipotle are my dinner when I want to 'splurge.' Especially since I'm an RA and have always lived in the dorms…I'm so used to free food." – Kristin Swope, Biopsychology, Cognition, and Neuroscience '16
7) You've spent a collective 24 hours in the Undergraduate Library (nicknamed the UGLi for multiple reasons).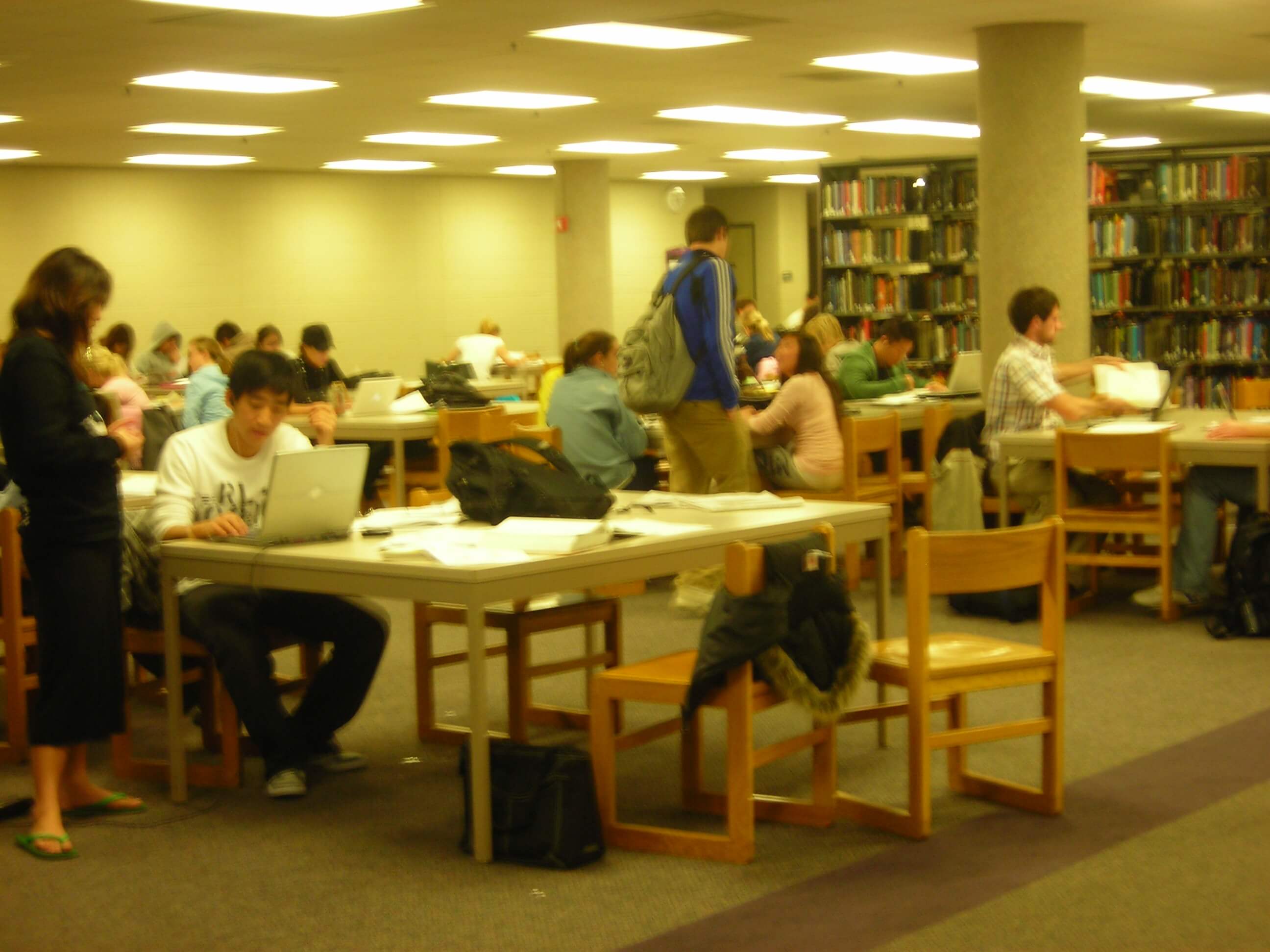 "My friends and I made the rookie move of skipping lectures in a class then having to study our asses off later. We would meet up at the UGLi the night before our exams and be there from sunset to sunrise up until exam time." – Matt Yasso, Communication Studies '17
8) You knew the struggle of catching a Blue Bus.

"Whenever I missed the Blue Bus freshman year, I would just go back to my bed 50 percent of the time." – Sapha Hassan, Bimolecular Science '15
9) You've attended the big student org festival, Festifall, and were shocked how many people really go to this school.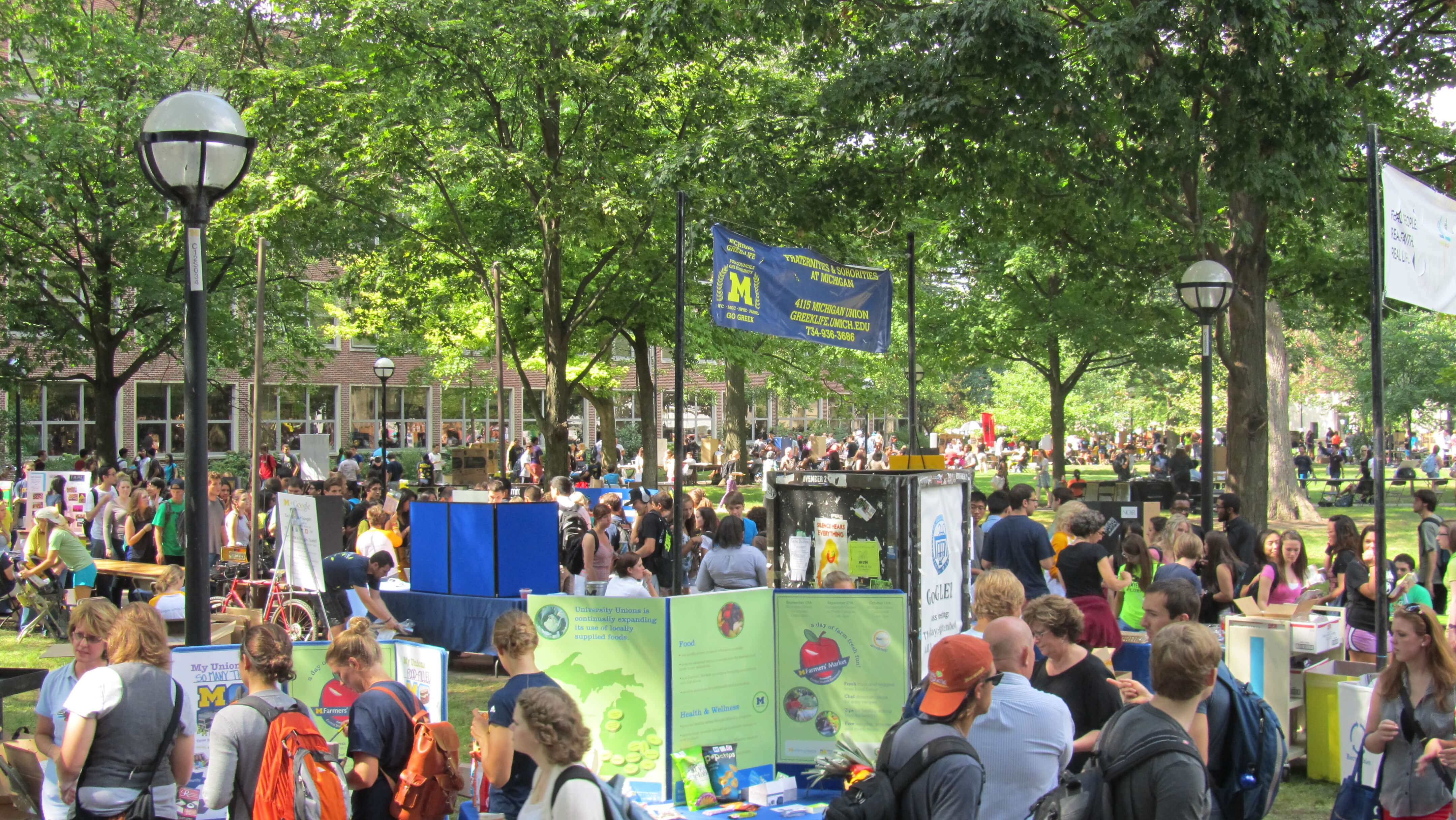 10) You've thought South Campus was Project X on game days. The hundreds of people, the red cups and the throbbing house music were just a sliver of the mayhem.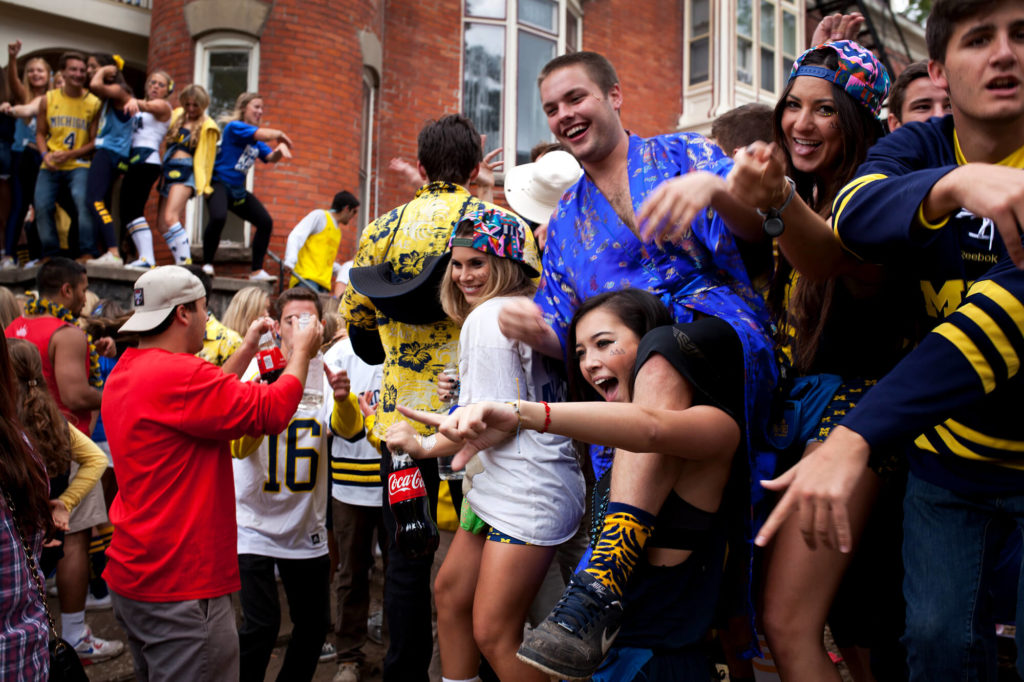 11) You knew where construction was before you left a building.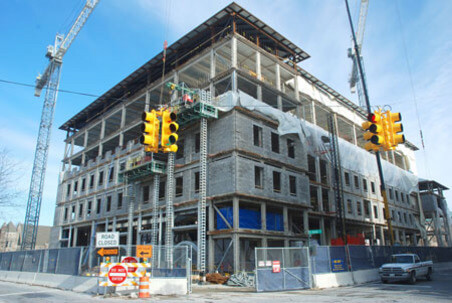 12) You wanted to study in the Law Library, but were too afraid you'd be kicked out because you sneezed.
13) You were either the kid feeding squirrels hamburgers or judging the kid feeding squirrels hamburgers.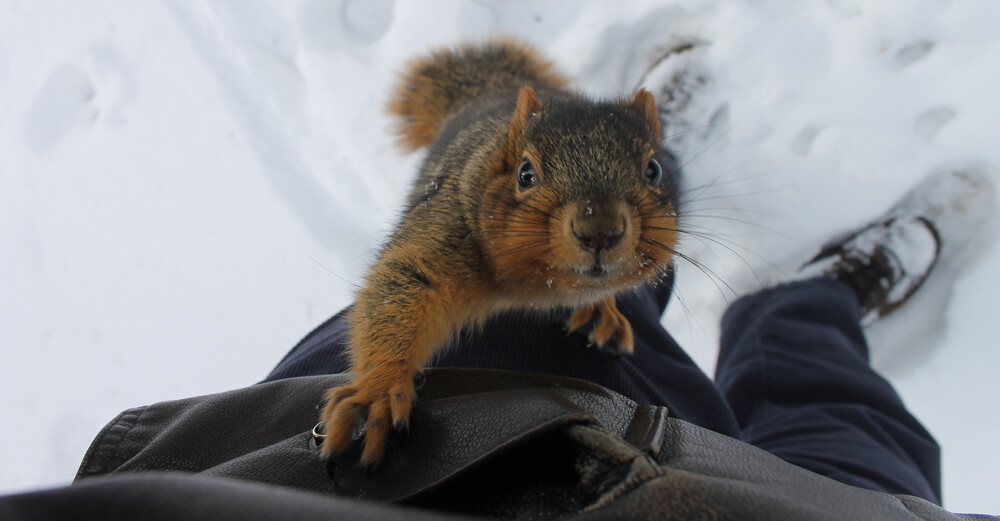 14) You called Math Lab home at one point during your academic career.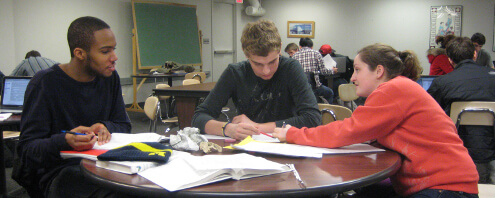 "I used to take the Bursley-Baits bus to Central Campus on a Sunday evening just to go to Math Lab in order to turn in web work for a passing score. It gets real when the tutors know your name and exactly when you're coming. However, I was a fave and could snag a table pretty quickly. My favorite math tutor even had cookies for me one time. That's when you know you are either very driven, dedicated or just really bad at math…" – Alexis Stanton, Women's Studies and Psychology '16
15) You thought the Arb, a gorgeous, serene park on campus, was the place to be when the weather was nice.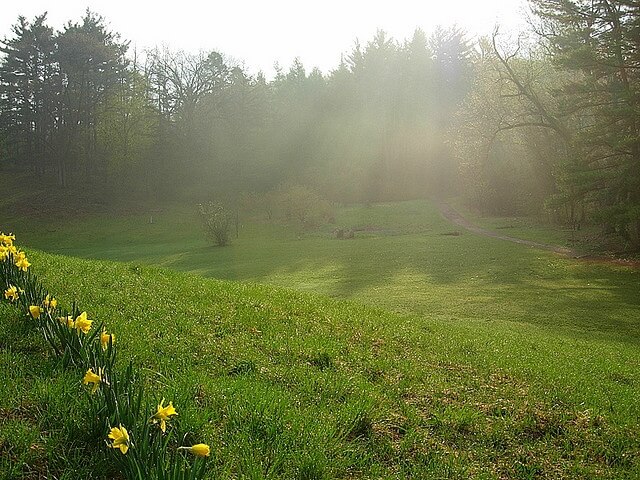 16) You filled 85 percent of your wardrobe with thermals, scarves, coats and boots.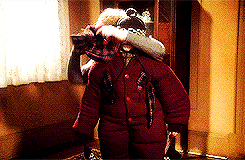 17) You were confused why professors said bring a "blue book" when all the stores on campus sell "green books."
18) You have binge-eaten chocolate chip cookies from Mojo to the point where you needed an intervention.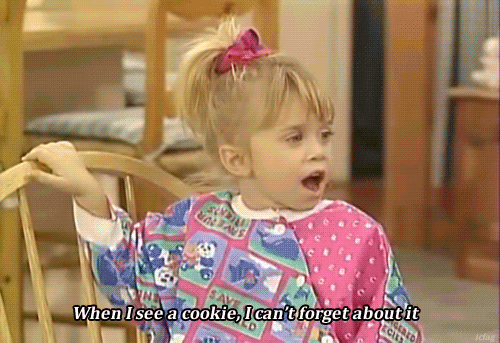 "Personally, I've binge-eaten chocolate chip cookies from every dining hall. They're addictive substances." – Crystal Cole, Program in the Environment '16
19) You never knew a good time until you went to a football game at the Big House.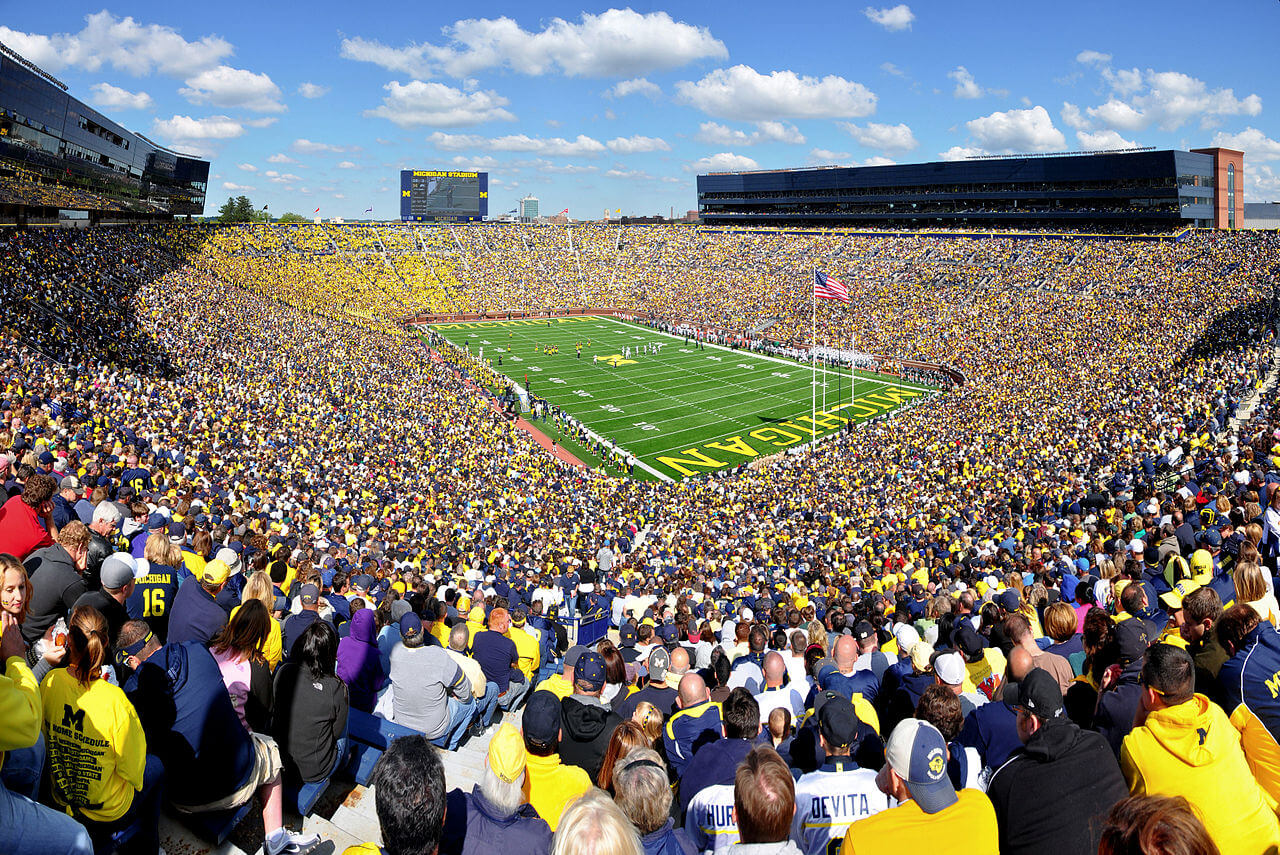 20) You never knew if you'd make it on the campus Snapchat, but if you did, it had to be something talk-worthy.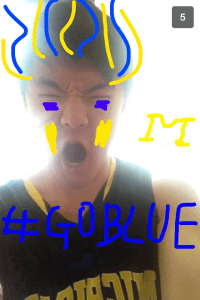 "My friends and I decided to do an acrobatic move. We're not dancers, nor are we flexible, but we still decided to give it a try. Michigan difference, right? After several attempts of trying to seamlessly perform this move, one of my friends recorded us stumbling and falling over. She put it on the campus story, and the next thing you know we were yelling 'Mama, we made it!'" – Micah Griggs, Biopsychology, Cognition, & Neuroscience '17
21) You became a salsa dancer at the Top of the Park festival over the summer, which led to you want to try out for So You Think You Can Dance.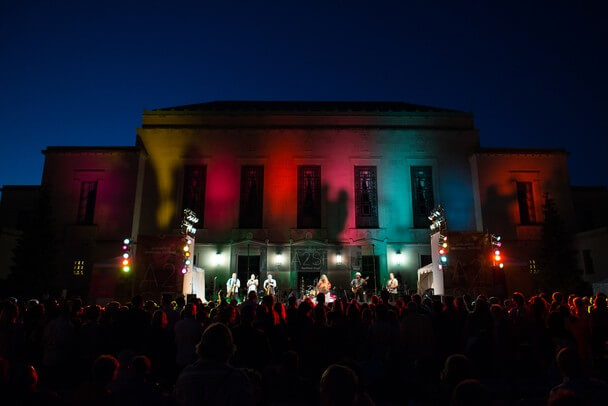 "Summer at U of M is an absolute must. I've gone to Top of the Park which is a fun music festival where people can dance and let loose. People underestimate the beauty and peacefulness of Michigan's campus over the summer." – Caroline Soyars, Biomolecular Engineering '16
22) You've gotten pissed off because the UGLi, the Fishbowl, Starbucks and the girl's bathroom were too packed to study in during finals.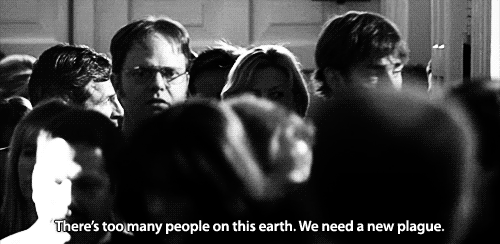 23) You thought Kerrytown, the local area next to campus known for its farmer's market and Zingerman's, had the best vibes.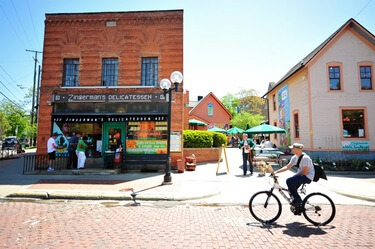 24) You knew that when April hits and it's finally 50 degrees out, beach attire was a must.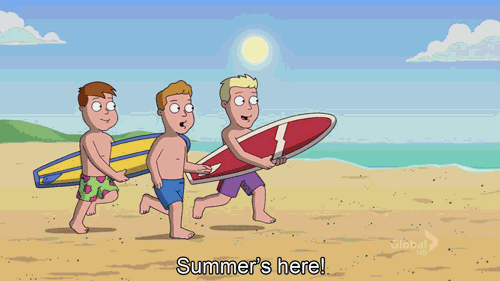 "Michigan natives love to pretend we're used to life-draining winters, but we are all revived when the heat comes back. Nothing beats when it starts warming up and students come out of the wood-work to fill the Diag and all of campus with vibrant life." – Nicole Van Loon, Neuroscience '16
25) You began to love the campus more than you loved any other place. Being a Wolverine was no longer just a title, but a way of life.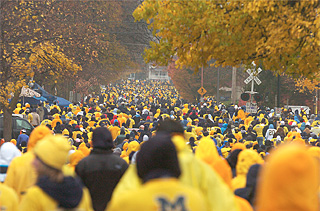 medicine.umich.edu
[/capt