With Penn State's diversity and size, it seems like it would be difficult to stand out. Despite the thousands that share University Park's 8,556-acre campus, some manage to become household names among the State College populace. Whether through public involvement, football or eccentricity, certain people prove to be big names at the university. Though the claim to fame may vary, here are 10 people that any undergrad will recognize.
1. The Afro Man (Tanner Beck)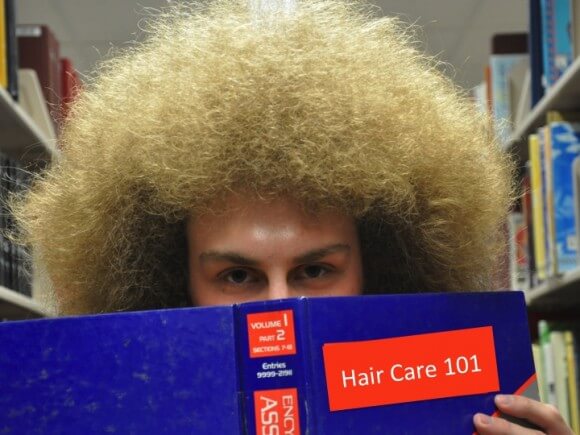 (via sites.psu.edu)
Though most don't know his actual name, his hair isn't something you can miss. His curly blonde afro has been the subject of selfies and covert photography for years. There's nothing quite like ending up next to him at a football game or on the bus. The legacy of his hair will live among Penn State students long after his time on campus ends.
2. James Franklin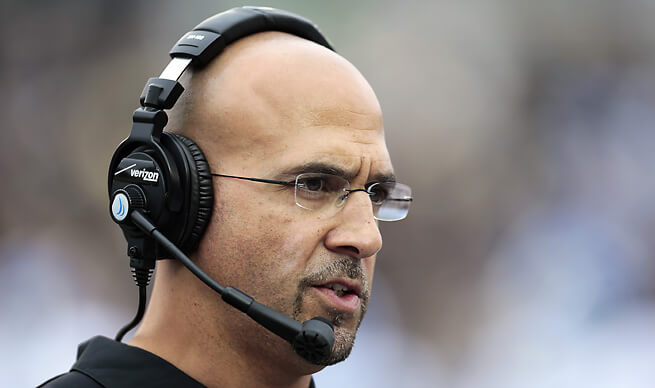 Saturday's sideline isn't the only place you'll catch Penn State's head football coach. Franklin and his family have been a constant presence at university events ranging from hockey games to the yearly dance marathon (THON) since he took the position last January. Along with former coaches, his name and face have found their way onto numerous corny t-shirts.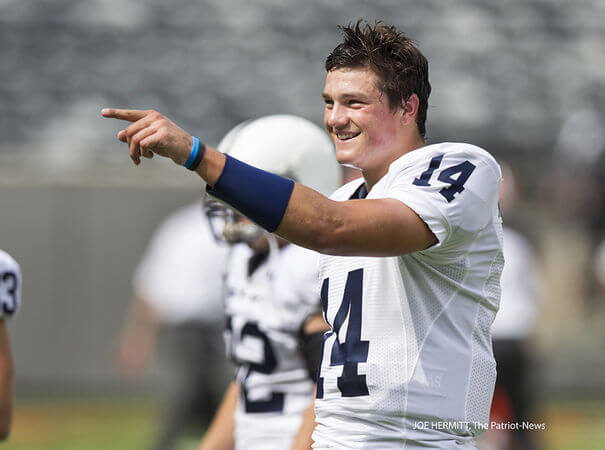 While feelings toward him may vary depending on how he performed in the last football game, students notice when the starting quarterback makes his way to class or to a party on Saturday night. With more Twitter followers than Penn State has undergrads, Hackenberg's life on and off the field piques local interest. While some know his statistics, many female Penn State students know him for his looks and the pair of Vans he wears around. "He's a great athlete and admirable student for someone on such a big stage," said Penn State senior Emma Schmeidler.
4. Mike the Mailman
When you need to mail a package, it's hard to avoid mailman Mike Herr (not that you'd want to). Herr has been greeting students with smiles and stories on campus since the '70s. Students love Herr for his wit and enthusiasm toward all things Penn State. His positive outlook on life no matter the situation serves as an example for many. If you get a chance to meet Herr, bake him some cookies. You might earn a prestigious place among the winners of his cookie of the month contest.
5. The Boombox Guy (Brian Cronauer)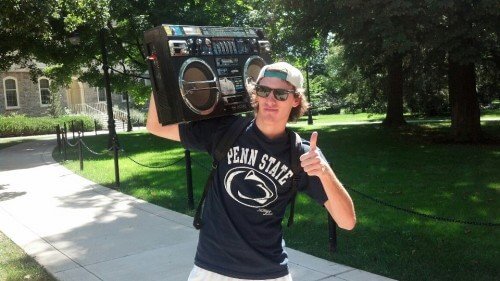 Channeling the swag of the late 1980s, Cronauer is known for walking around downtown blasting music from an old school stereo on his shoulder. Although he doesn't drink, his dance moves and throwback pop hits made the night for many drunk students on Friday and Saturday nights. Cronauer graduated in 2013, but continues to appear on campus periodically to the excitement of his fans.
6. The Squirrel Whisperer (Mary Krupa)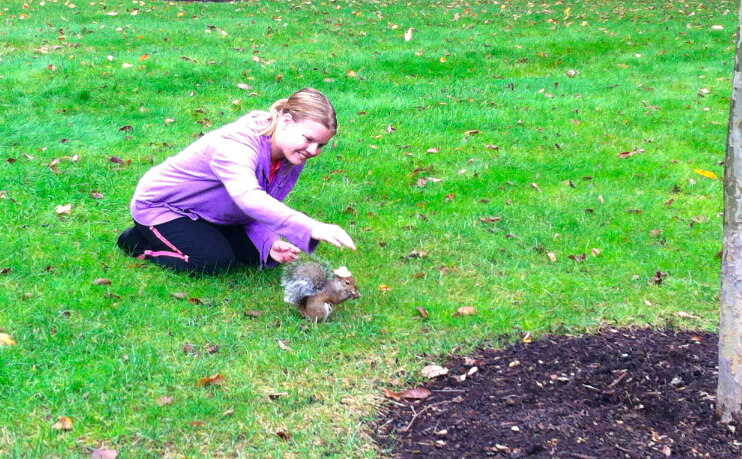 The squirrels of Penn State have at least one ally. Krupa has gained fame on campus and on the Internet through her efforts to befriend a local squirrel she affectionately named Sneezy. After coaxing Sneezy and other squirrels to approach her by offering peanuts, Krupa dresses them in costumes for photo shoots. Outfits range from Penn State cheerleaders to a tea party attendee. She recently appeared in a story on a local news broadcast, an interview with a local NPR affiliate and her Facebook page featuring Sneezy has over 30,000 likes. It's hard not to stop and watch when she starts dressing up a squirrel like a knight of the round table.
7. The Willard Preacher (Gary Cattell)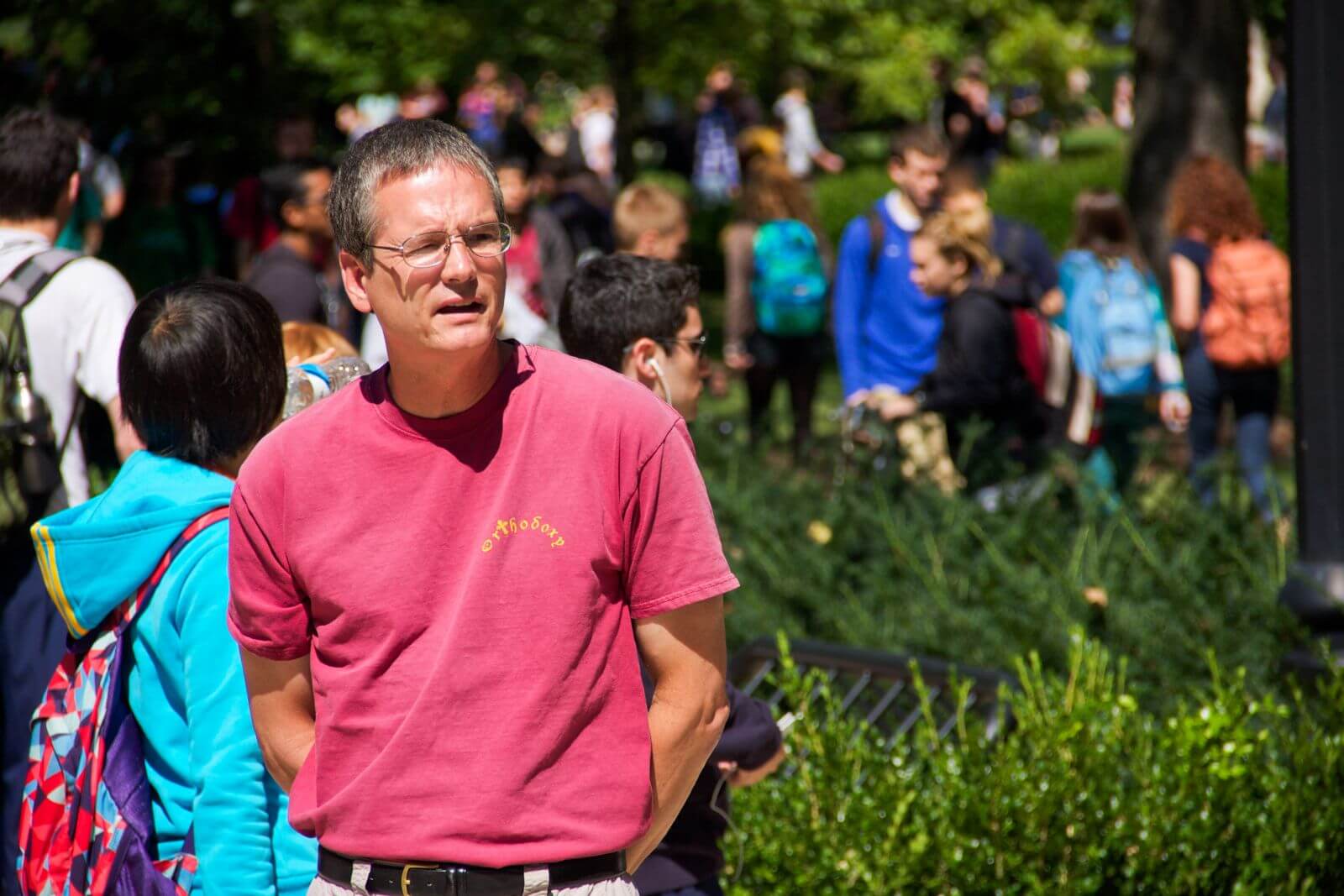 Cattell has been condemning students for their sins from his perch at the bottom of the Willard building steps on most weekdays and some weekends for more than 30 years. Rain or shine, the street preacher addresses students with controversial sermons urging them to stop partying and engaging in premarital sex. Penn State junior Meg Lee recalls how unprovoked he once said "Penn State girls will have sex with anyone." While his comments cause conflict with students and faculty often engaging him in debate, he continues to preach to each new generation of Penn State students.
8. Sue Paterno
The wife of former head football coach Joe Paterno still holds influence in the Penn State community. She continues to regularly appear on campus to speak with and positively influence students and faculty. Paterno attempts to bring the community together through her yearly speech around the time of Penn State's homecoming and attending many of the school's events. Combined with her continuous acts of philanthropy, Penn State wouldn't be the same without Paterno.
9. The Nittany Lion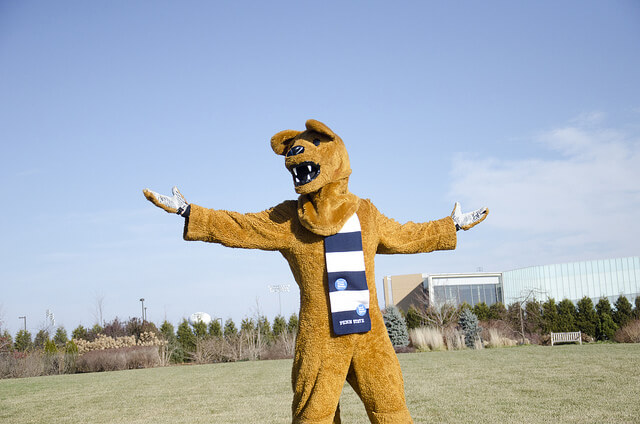 While most schools have mascots, few have become personalities like Penn State's Nittany Lion. The student in the costume reflects the spirit of the past, present and future of the university. Named after the area's fabled mountain lions, the mascot has been a staple at Penn State events since the early 1900s. Whether energizing the crowd at sporting events or encouraging dancers to stay on their feet at THON, the lion serves an integral part of the Penn State community.
10. Joe Paterno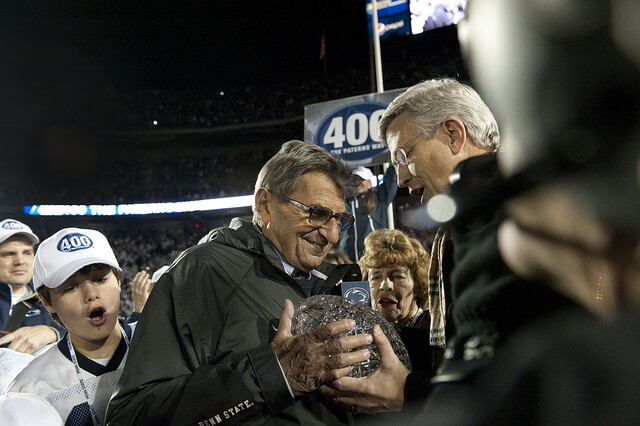 Though deceased, the former football head coach remains very much part of
the Penn State community
. His statue may have been removed from Beaver stadium following the news of the sex scandal among members of his coaching staff, but his namesake and contributions to the school remain highly visible. From the Paterno library to
a recently opened pizza restaurant named for his career wins
, his legacy continues. Following the NCAA's decision to revoke Penn State's bowl-ban, students shouted Paterno's name in the street. Although Paterno no longer walks Beaver stadium, his cutout graces the apartments and dorms of many students.