Do you ever daydream about just getting some friends, piling into a car and never looking back? It's hard to find the right time to treat yourself, especially when you're always thinking about saving up. But college should look like more than just a constant ball of stress. Sometimes all you need is a small getaway weekend to get your mind off of the world currently placed on your shoulders. Lucky for you, this list is here to help motivate you to make that impulsive decision to drop everything and go on those weekend road trips.
Read on for 15 Weekend Trips in the US that are affordable for a college student.
1. Boulder, Colorado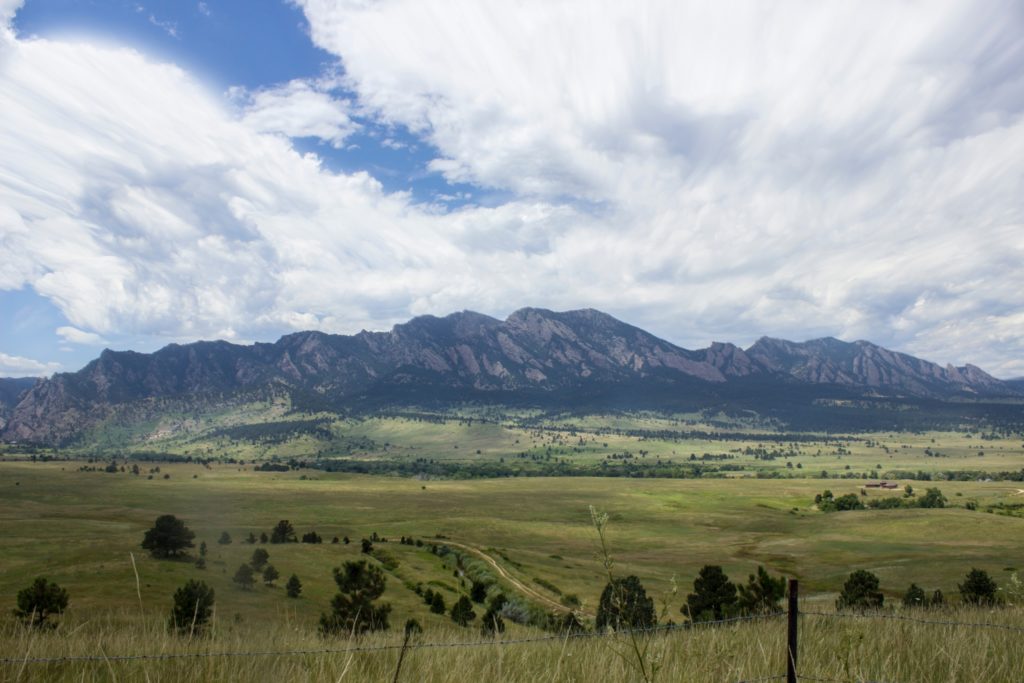 If you're in need of an escape from urban life and live in the vicinity of the University of Colorado Boulder, the vacation you need is just a hike and a monstrous meal away. "If you come to Boulder you should go to La Choza, it's cheaply priced Mexican food that has a great selection of sauces and different kinds of tacos, burritos and variations of other Mexican dishes," said University of Colorado Boulder sophomore Matthew Massaro. Once you're done scarfing down your food and feel like you doubled your body weight, time to strap on your hiking boots! The City of Boulder website offers tons of information about their 155 miles of hiking trails and open spaces to waste the day away. This oasis of green at the foot of the Rockies makes for impeccable views from wherever you stand. Maybe you want to sweat the way up your hike to Boulder Falls or want to set up a relaxing picnic with a view at Chautauqua Meadow, wherever you go, you're sure to feel refreshed.
2. Atlanta, Georgia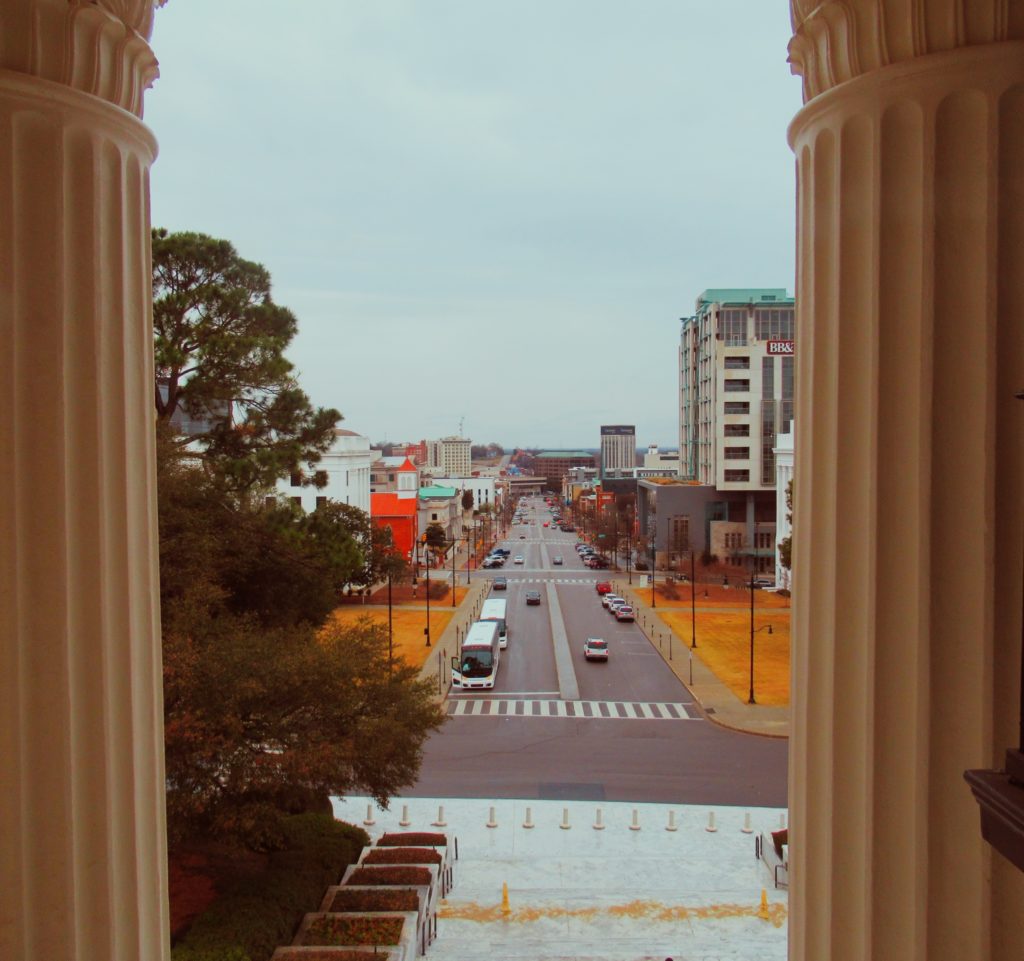 If I could get on a "Midnight Train to Georgia" I most definitely would, especially if it stops in Atlanta. Atlanta, Georgia is a diverse hub of culture, a rap epicenter and home to probably the best peach cobbler in existence. The choice of places to eat is so vast, yet so wholesome. Buttermilk Kitchen Restaurant located in the heart of Atlanta and featured on Guy Fieri's Diners, Drive-ins, and Dives. This cafe has hearty Southern food, fried chicken biscuit sandwich and short stack pancakes dominate the menu. And if your arteries aren't clogged yet and you need to try some Georgia peaches, the Busy Bee Cafe and Atlanta Breakfast Club are home to some of the best peach cobblers in the city. End your Atlanta trip right with a relaxing walk along the Jackson Street Bridge where you can catch a beautiful view of the city's skyline. If you plan the walk just right you can watch the sunset over the horizon, making a picturesque end to your weekend.
3. Indianapolis, Indiana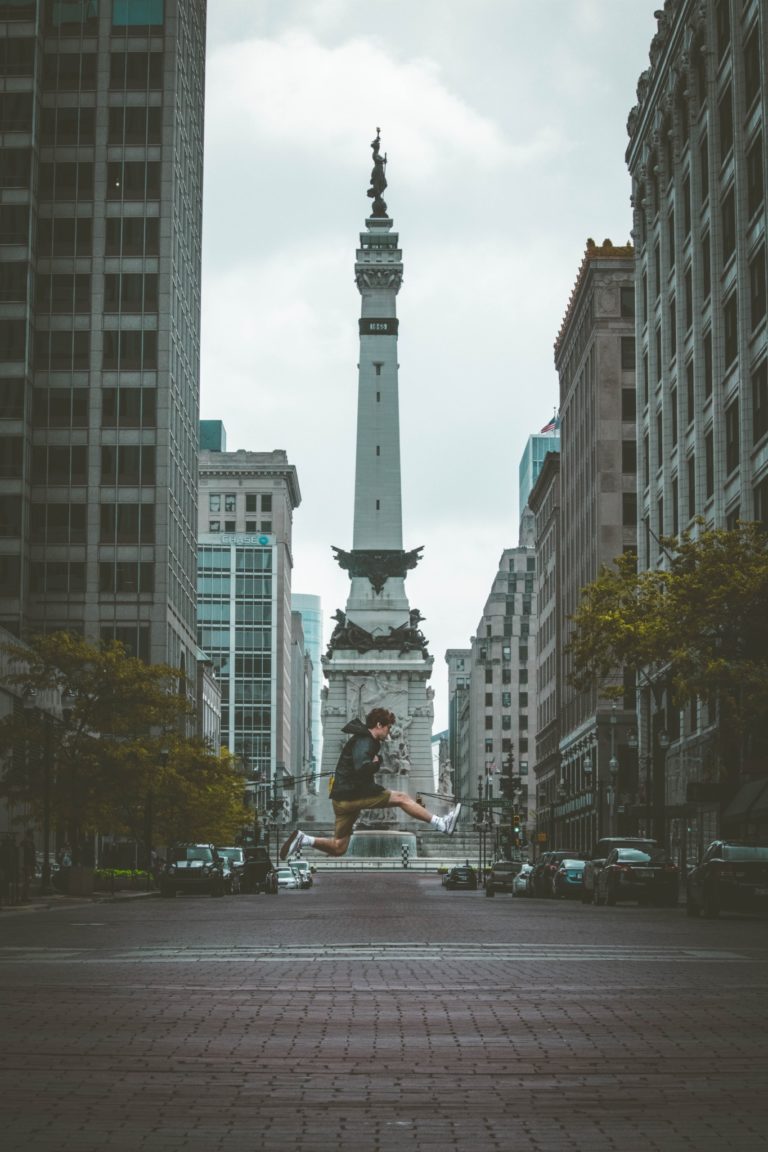 Home to the largest sporting facility in the world, the Indianapolis Motor Speedway, the city of Indianapolis presents itself as a spectacle. A fun way to get to know more of the city beyond the fast-paced speedway? Operation City Quest-Scavenger Hunt. All you have to do is download an app, pay $10 dollars and you will be given 150 objects that you need to find with the help of a remote guide. This is a great way to figure out your way around and see some Indianapolis landmarks such as Monument Circle and the Central Canal. When you're done sightseeing, take your big group of indecisive foodies to the Indianapolis City Market. This indoor market caters a wide range of cultural and specific diet options. Perhaps you seek vegan cuisine or have been craving some authentic tamales. Both these and more can be found under the roof of the Indianapolis City Market.
4. Kansas City, Kansas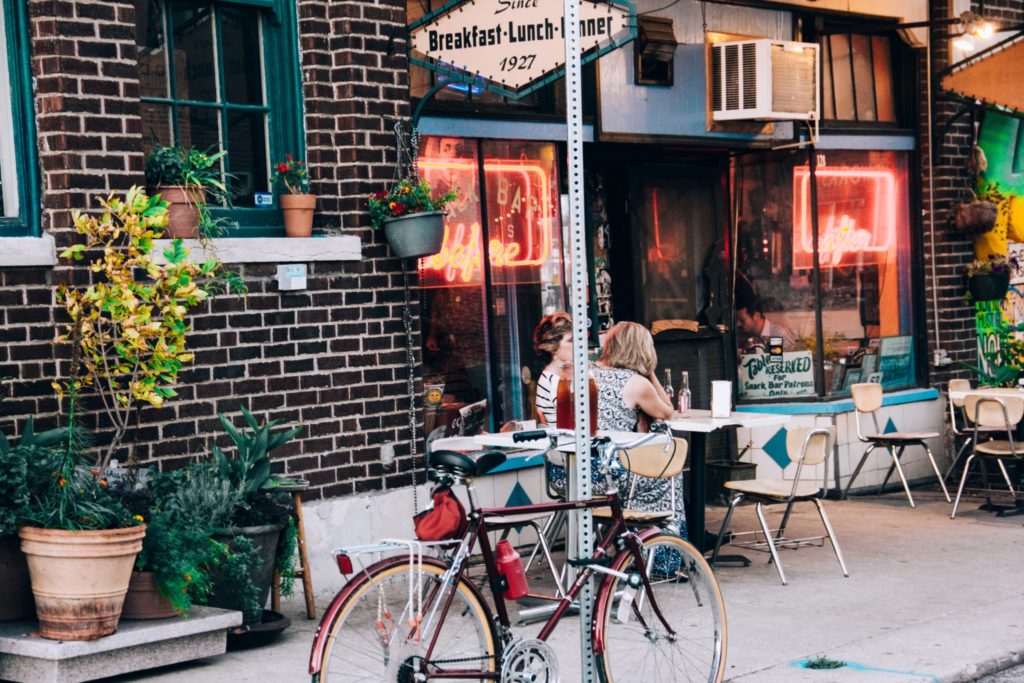 Downtown Kansas City has just undergone a rebirth, with improved and more readily available public transportation; meaning, moving around the city just got more accessible. This part of the city always hosts events and can't wait to welcome tourists. Downtown hosts around 15 performance centers, which makes planning a trip around your favorite bands' tour an easy thing to do. When you're not rocking out amongst the night life, spend a day under the sea at SEALIFE Kansas City, for a cheap $22 ($17 if you order tickets online). Forget about the pile of work waiting for you post-vacation and take this day to watch some beautiful aquatic animals glide through the water. After your long day spent among the fish, stop by Q39 and Jack Stack Barbecue. Fill up on these popular—yet affordable—barbecue joints before making the long journey back to campus.
5. New Orleans, Louisiana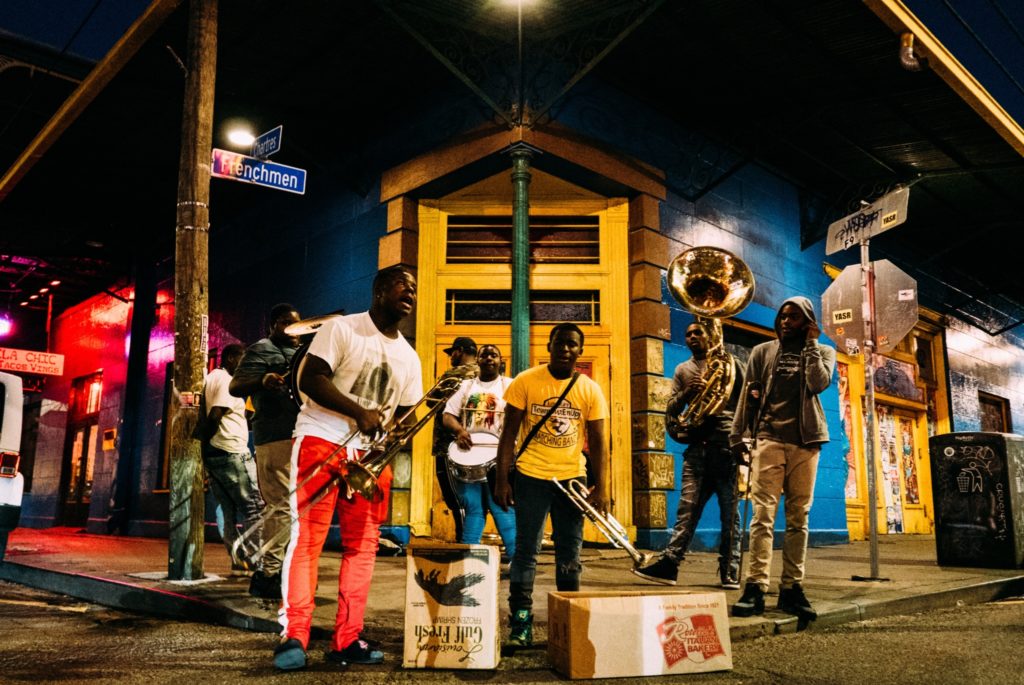 Best known for its Mardi Gras celebrations, New Orleans is the place to go for a good party. Its eccentric hybrid of cultures makes for year-round festivities. "The music from the street performers, the art hung up in bars, or the architecture in the streets was so captivating. It is hard to explain but when you walked through the streets of New Orleans, you could feel the history of the town and the locals that were so open in expressing their culture," said Florida International University sophomore Liana Bowles. All parties aside though, this city deserves a high spot on your travel list simply because of the beignets. Fluffy in the middle, crunchy on the outside, balls of fried dough covered in powdered sugar served best in the French Quarter. If that description wasn't enough to convince you to vacation here, let me entice you with more classic NOLA cuisine. New Orleans is home to a mix of classic French dining as well as authentic creole and Cajun food, a dream for any adventurous foodie. The culture of New Orleans is embedded in its food, its music, and its nightlife. Take a stroll down Bourbon Street, a boat tour through the swamps and Bayou ($29), or a Voodoo, Ghost, and Vampire walking tour ($17). Whatever you choose, you're sure to be intertwined in the culture of New Orleans.
6. Albuquerque, New Mexico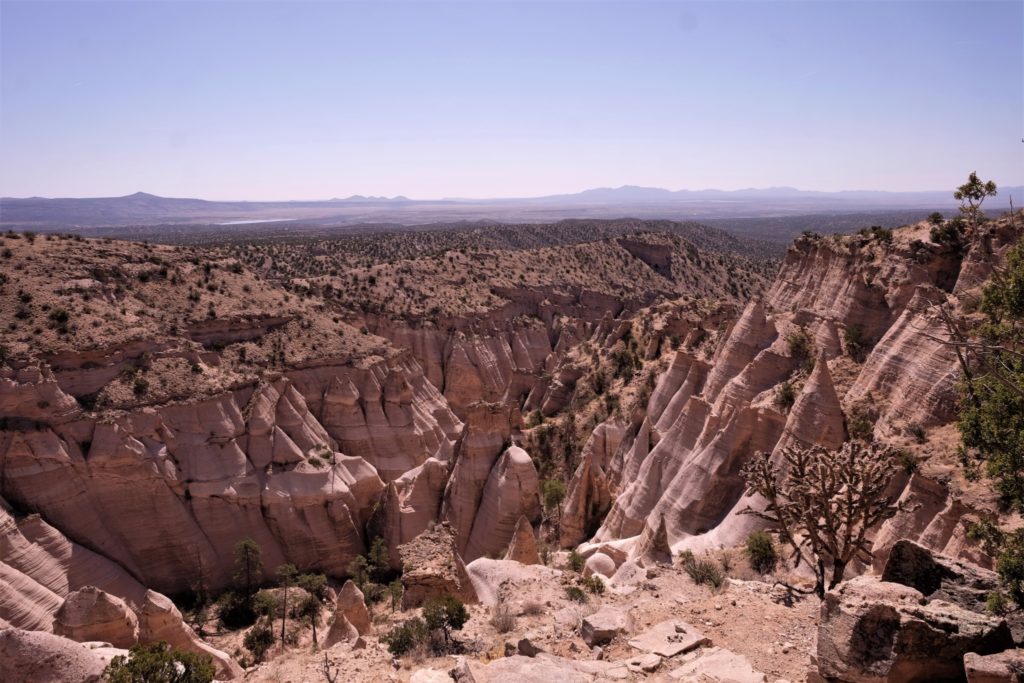 When in Albuquerque, visiting Native American heritage sites are a must. The land is built on their ancient and fascinating history. If you're in a car, a wide range of National parks are within your reach. Whether you want to hike, bird watch, or just enjoy the view, there's an option for everything. An hour away lies Kasha Katuwe Tent Rocks—giant tent-like rock formations and an impressive feat of geological processes. Among the National Parks you can visit Petroglyph National Monument, an archaeological Native American site. For a traditional eating experience, travelers recommend Tablao Flamenco Albuquerque, a Spanish style restaurant that serves tapas and an incredible flamenco show. If you aren't looking for traditional and want a little bit of everything, Rails Yard Market will have what you're looking for.
7. Baltimore, Maryland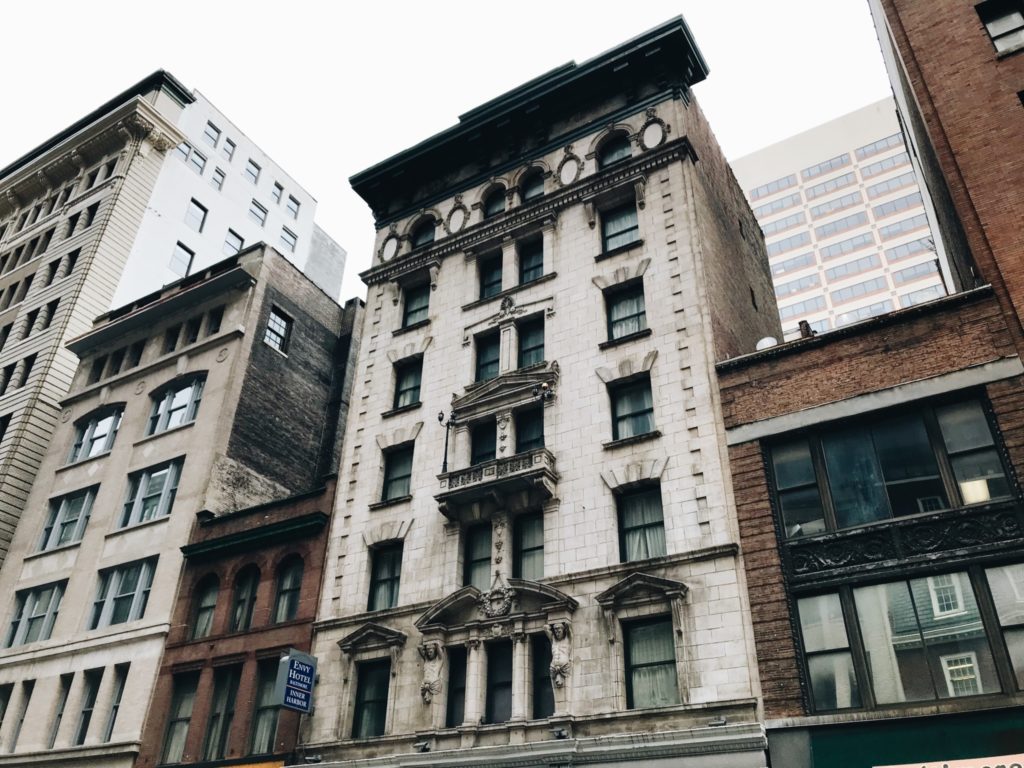 One of the funniest, most out of body experiences in Baltimore is eating at Dick's Last Resort, located in the Inner Harbor. The food is good, but the reason to go to Dick's is not for the food but the experience. Going to this restaurant means you're going to get roasted by your server. Every time they come out they will bring a hat and one by one every member of your party will have a giant paper crown that will say something like, "My right hand is my girlfriend," "I went to prom with Jesus" or "Even my hair avoids me." Perhaps you want a classier vacation, in which I recommend touring historical Baltimore ($27) to see the rich history and diverse neighborhoods that make up the city of Baltimore. A personal favorite is the American Visionary Art Museum. Tickets for students are $10, and the art you will see is unlike any other. "I never thought that a museum could encompass that much creativity in one space, but it did, and I felt particularly inspired when I went because I could literally see the fluidity and possibility that is art." said University of Maryland Baltimore County freshman Caroline Koustos. Current temporary exhibitions include, "THE SECRET LIFE OF EARTH: Alive! Awake! (and possibly really Angry!)" and "Esther and The Dream of One Loving Human Family."
8. Boston, Massachusetts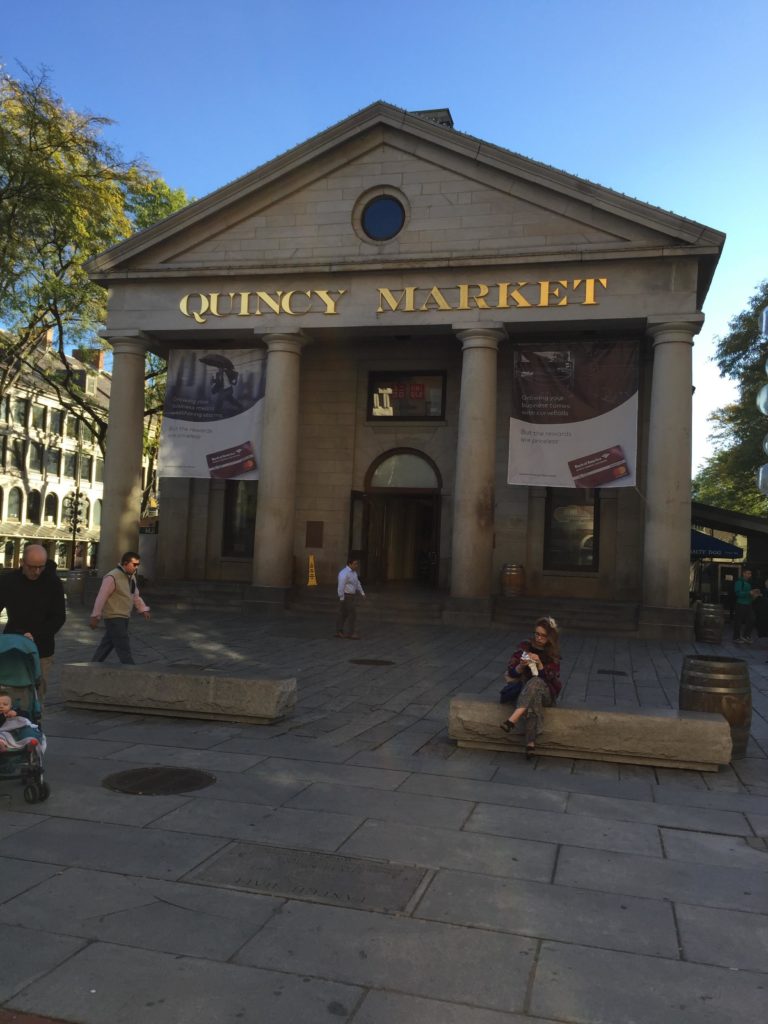 Ever wanted to see Paul Revere's grave? Maybe it's never crossed your mind, but when in Boston, why not stop by? The history of Boston compares to no other cities. One of the first cities established in the U.S., Boston reigns as the definition of historic. Pictured is Quincy Market, a long stretched out hall with food options galore. Always bustling and full of tourists, it's a must-see if you're in the city. Located in Faneuil Hall Marketplace, the area surrounding is always full of street performers and there are artisan and chain stores everywhere. New England delicacies also fall into the seafood category with oysters, lobster and⁠—most iconic⁠—chowder. There are endless places to go that serve a great clam chowder; Warren Tavern, Neptune Oyster and The Daily Catch all make the top three.
9. Bozeman, Montana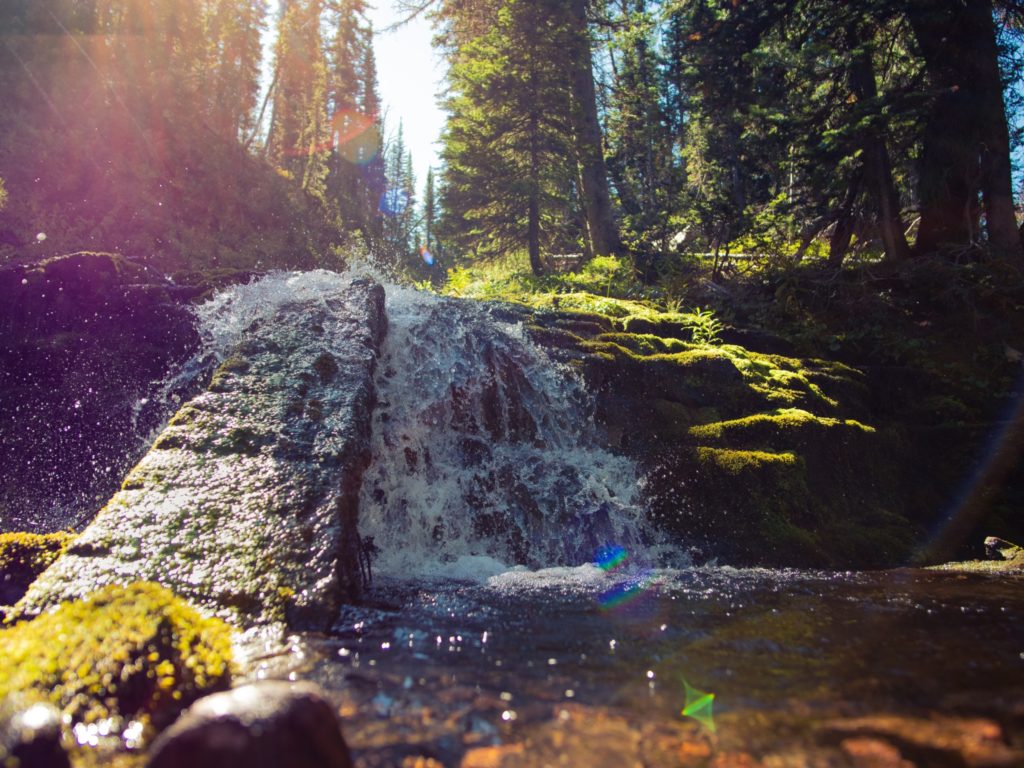 Bozeman is home to 42 public parks and 52 miles of trails, a large town that is a dream vacation for any outdoorsy individuals. The top three suggested things to do in Bozeman are white water rafting on the Gallatin river, zip lining and the Madison River kayak tour. If you choose Bozeman as your weekend getaway, hiking boots and a winter jacket are a must if you're going to do any activity. The town itself is very artisanal. With craft breweries, family owned shops, bakeries and restaurants all located on Main Street, you can find the perfect place to eat that oozes small town charm. The Museum of the Rockies is the town's #1 attraction, with an enormous collection of fossils and dinosaur bones. Leaving the city is a vacation in itself, because whether you flew or drove you're sure to see scenic and breathtaking views throughout your travels.
10. Columbus, Ohio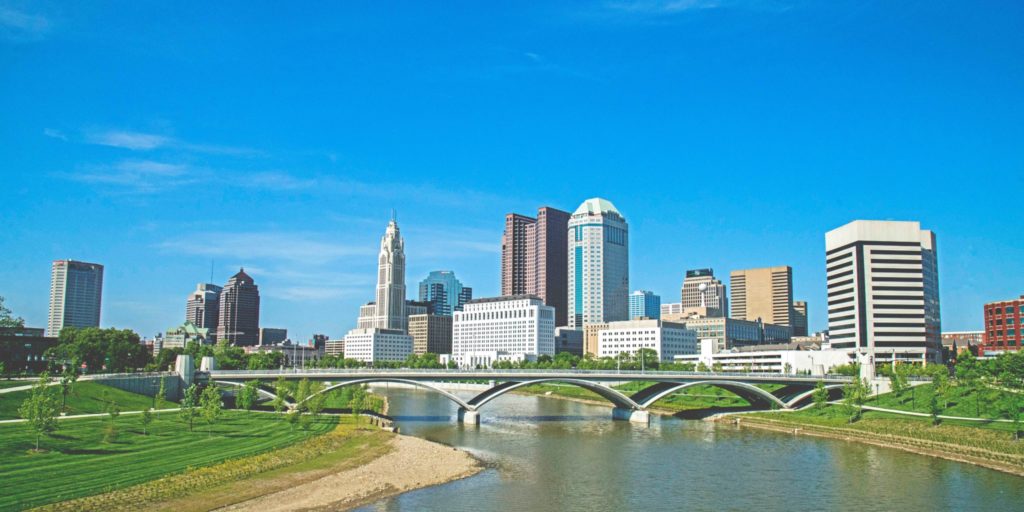 From downtown to the German Village Historic District that features homes built in the 1850's, Columbus has a little something for everyone. The Village remains very similar from then till now and creates a replica of a German town, filled with classic style shops and restaurants with typical German delicacies such as Schmidt's Sausage haus und Restaurant. Downtown Columbus is home to the Center of Science and Industry ($26) that offers a hands-on science center full of nine different science galleries and Ohio's largest planetarium. Some community favorites for places to eat include Rishi Sushi and Latitude 41.
11. Pittsburgh, Pennsylvania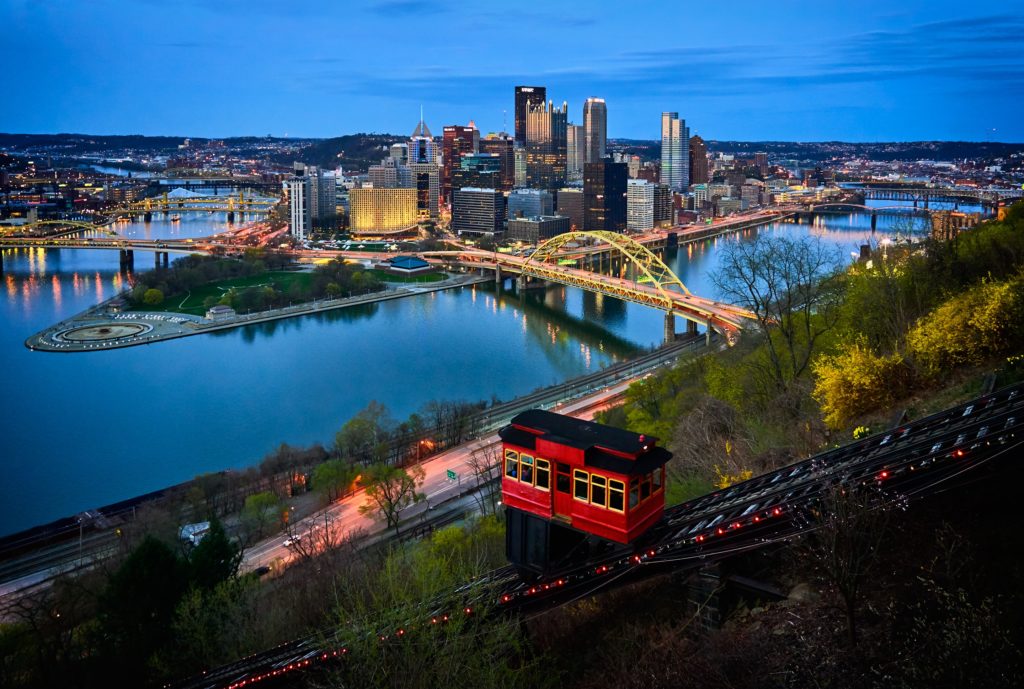 A famous rust belt city of America that is turning back into the city it once was is Pittsburgh, Pennsylvania. Located centrally in the city, the University of Pittsburgh and Carnegie Mellon have brought life back into this industrial city. Local dives are a staple to the city's food scene. "Primanti Bros is probably the best and most famous place, known for making special sandwiches with fries inside. They're so good." said University of Virginia sophomore Cara McClure. Top attractions in Pittsburgh include Phipps Conservatory and Botanical Gardens and the nearby Mount Washington. So, whether you want to bask in its industrial glory or take the scenic route, Pittsburgh offers that and more.
12. Columbia, South Carolina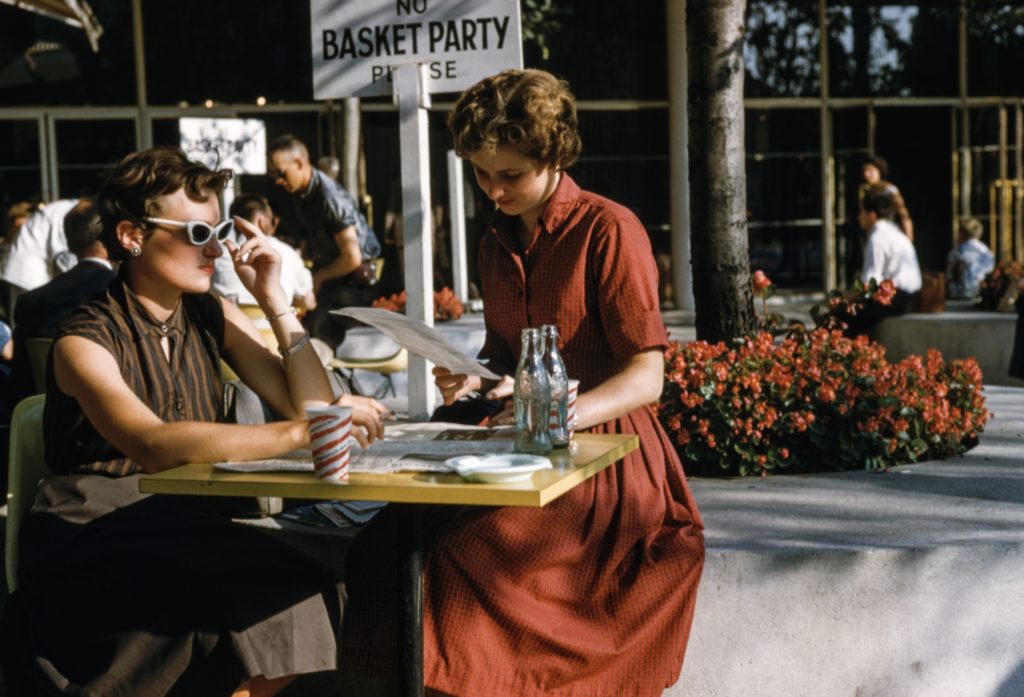 The top two attractions in Columbia are Riverbanks Zoo and Botanical Gardens and the Columbia Canal and River Park. With South Carolina's always sunny, 75 degree weather, it's no surprise that its main attractions include the outdoors. If you're headed to Columbus for the weekend, the perfect thing to wake up and go to Saturday morning is Soda City. "It brings together the community and is a great way to support local businesses," said University of South Carolina sophomore Nicole Monninger. If you're only spending a weekend in Columbia, you shouldn't leave without experiencing the night scene. Columbia holds college bars full of college kids, leading to a night you'll remember forever (or then again, maybe not).
13. Seattle, Washington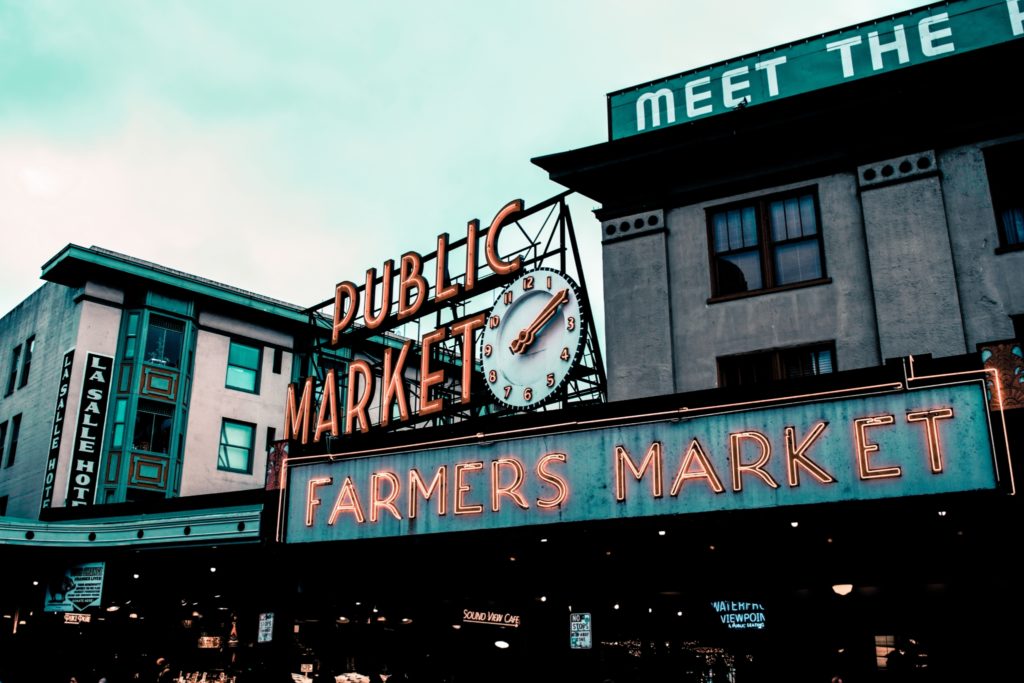 Of course, you could go see the Space Needle, but there's so much to do in Seattle that a short weekend trip might not be the best time to go. With the University of Washington so close, University District and University Village exude a familiar college atmosphere. Lots of outdoor lifestyle shopping and unique boutiques fill the city. Seattle's food scene is full of distinct eateries such as Pike Place Market, one of the only truly authentic farmers markets in the US. This emphasizes the feeling of a bustling hub of unique tastes and flavors that the Market induces. "Pike Place felt like a historical remnant of Seattle's development, and spending the afternoon there looking at the produce and other goods was a highlight of our trip," said University of Maryland sophomore Brooke Meadowcroft. A quick walk downtown then leads you to the famous Neptune Theater, which means you can end your night with a delectable dinner and a one-of-a-kind show.
14. Milwaukee, Wisconsin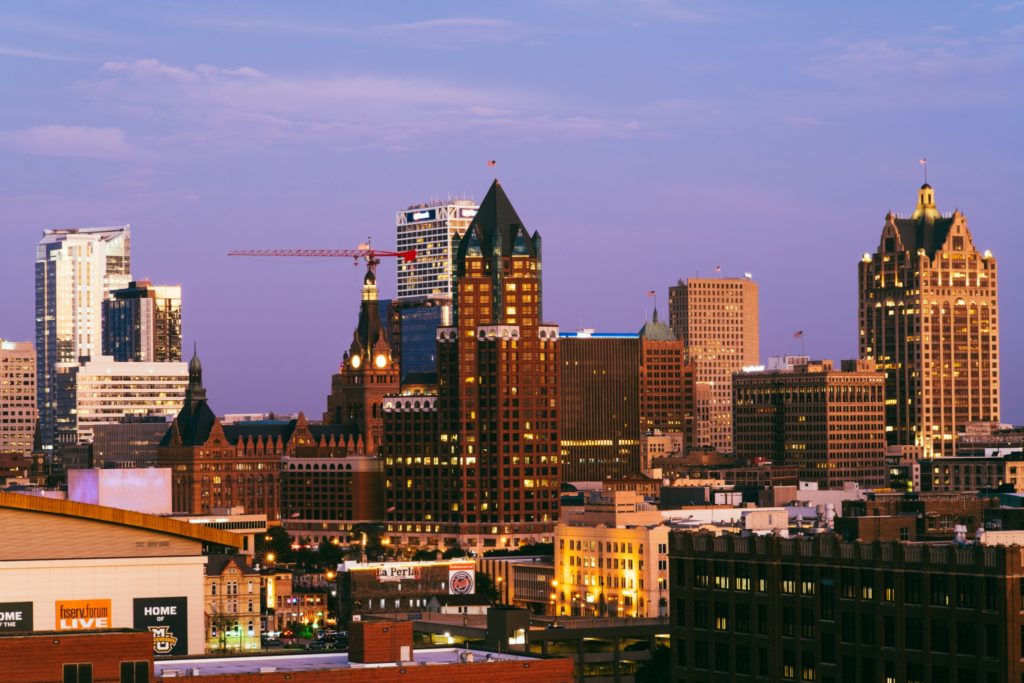 When Wisconsin comes to mind, one might think "Cheeseheads" and move on. Going to a cheese tour might be one of the things you decide to do on your trip, but big cities like Milwaukee have a lot more to offer. Milwaukee is near Marquette University which gives the city it's youthful population. Milwaukee recently expanded its Art Museum which houses a permanent collection of Georgia O'Keeffe paintings. The Mitchell Park Horticultural Society hosts a show every year that shows off the subjects of Georgia O'Keeffe's works by presenting the same flora and fauna on display. When you're done indulging in culture, take a stroll down the Third Ward Riverwalk to get some ideas on what to have for dinner. Or perhaps skip that, and head to Miller Park to enjoy a hot dog and a baseball game.
15. New York City, New York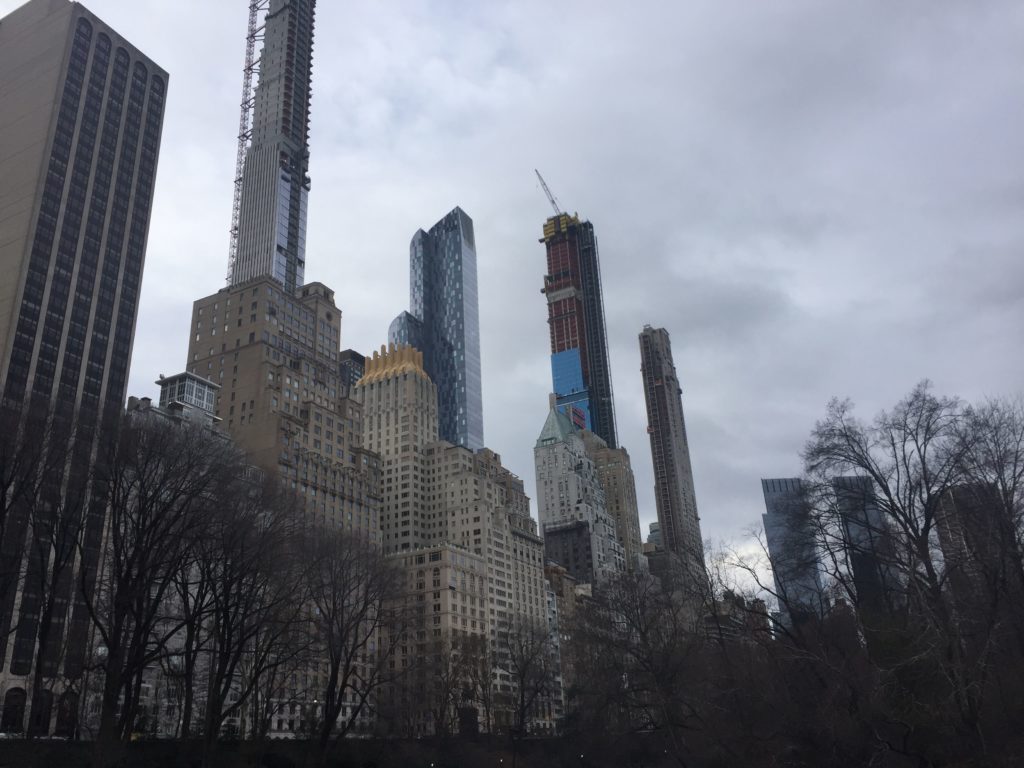 New York City. The City that Never Sleeps. The Big Apple. People from all around the world come to NYC, so why shouldn't you? Especially if it is only a quick road trip away. You could walk around aimlessly and end up seeing some of the most interesting fashion, shops and people than anywhere else. Each district holds its own distinguishable personality from Harlem to Tribeca to Chinatown. Some of the best restaurants in the world reside here. This makes recommending places to eat a difficult task, but one Italian restaurant tends to stand out among the rest—Don Antonio's. "It's very authentic and has other locations in Italy. Also, it has really good rice balls and potato croquettes," said University of Maryland sophomore and New York native Delaney Accomando. New York is known for being expensive, but a visit to the Museum of Modern Art with your student discount won't break the bank and will be worth your whole trip. And who doesn't want to go home an art connoisseur? With new exhibits happening all the time, there's always an excuse for a return trip.